These 50 campgrounds are the very best campgrounds in every state, according to campground reviews on The Dyrt. 
---
When you find a campground you really love, it can feel like a second home—even if you only visit once a year. The details become familiar, like the babble of the stream you sleep next to or the smell of sagebrush in the morning. When you find the very best campground to return to, again and again, packing and planning are simple and you can relax right into vacation mode.
With over 42,000 campgrounds on The Dyrt to choose from, campers are discovering new places to camp and raving about their favorites. (They tell us about the ones they don't love, too.)
Are you still looking for your favorite campground? Or maybe just a new spot to check out?
This year, we're rounding up the most-loved campgrounds in every state. Perhaps it's one you already frequent or one you'll want to visit in the future. Either way, this list will definitely make you want to go camping.
Want to win camping gear? Review any campground you've ever visited to earn points and win prizes this month. Learn more here. 
The Best Campground in Every State
"The best campground" in each state was determined based on the highest-rated campground of the top 5 most-reviewed campgrounds.  

Did we miss one of the best campgrounds in your state? Tell us about it on The Dyrt and you could win free camping gear in our monthly campground review contests.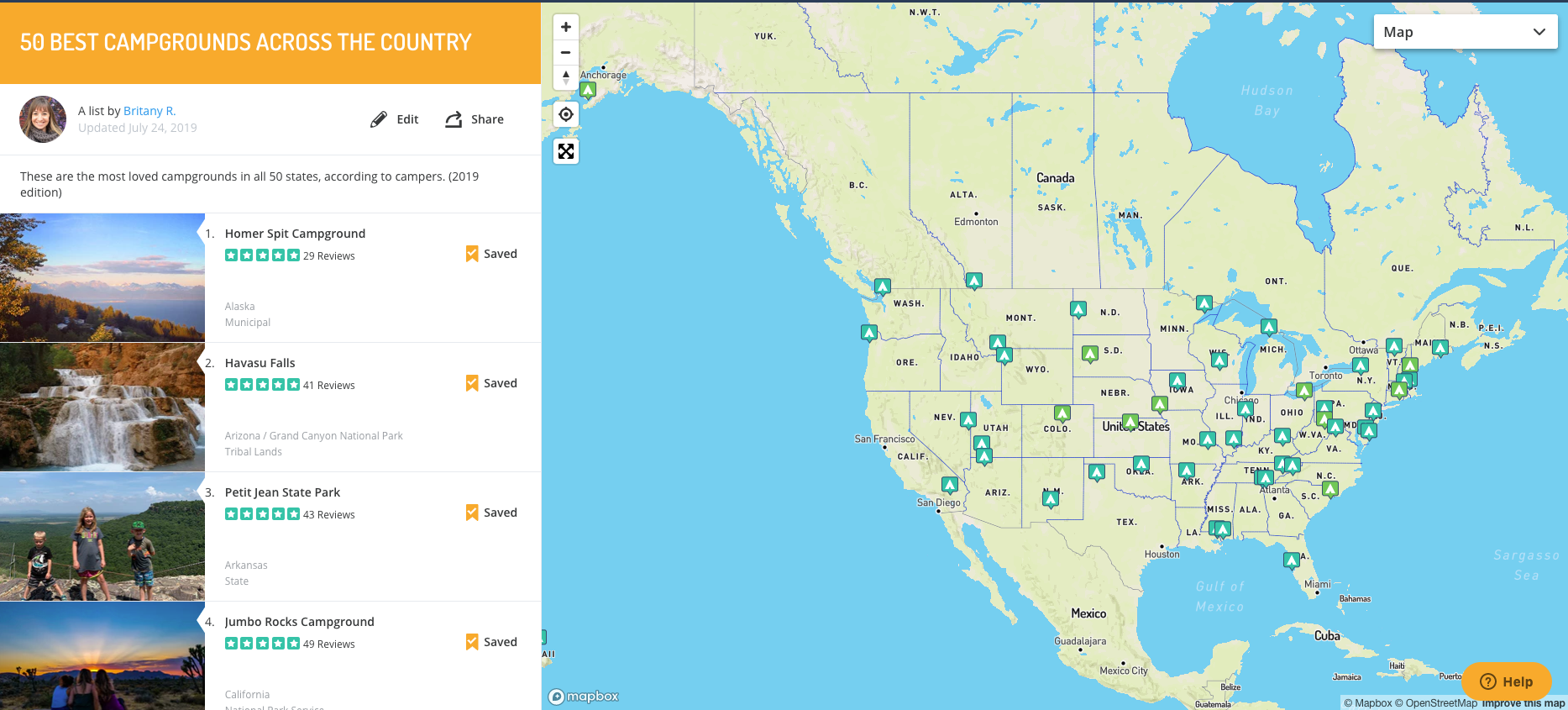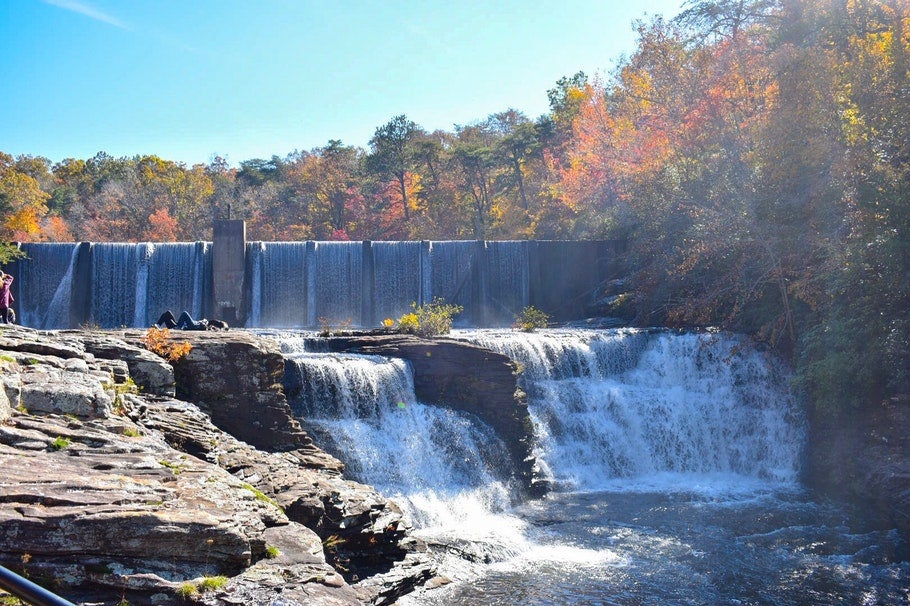 Sitting atop Lookout Mountain, Desoto State Park offers campers the chance to embrace nature in Northeast Alabama. Waterfalls and wildflowers make for a scenic camping experience and activities range from hiking to swimming in the park's seasonal pool. There are 94 full hook-up sites, as well as cabins, cottages, challets, and even 2 backpacking sites for those who want to get away from the more developed side of things.
"Wonderful State Park. Sites are big. Campground and restrooms are clean. We've been coming here with friends for years in tents, cabin, pop up camper, and now travel trailer." —The Dyrt camper Roy T.
"This campsite was so wonderful for primitive camping. We had a cool location on top of a small cliff/rock and it was beautiful to wake up to. We set up hammocks and could have used semi-nearby restrooms but ended up not. It was very clean and well kept!" —The Dyrt camper Emily Grace M.
Camp Here
---
Prepare for your next adventure by downloading maps. The Dyrt PRO lets you download maps and campgrounds without cell service. "My alternative to using pro would be to drive back out to cell service".
---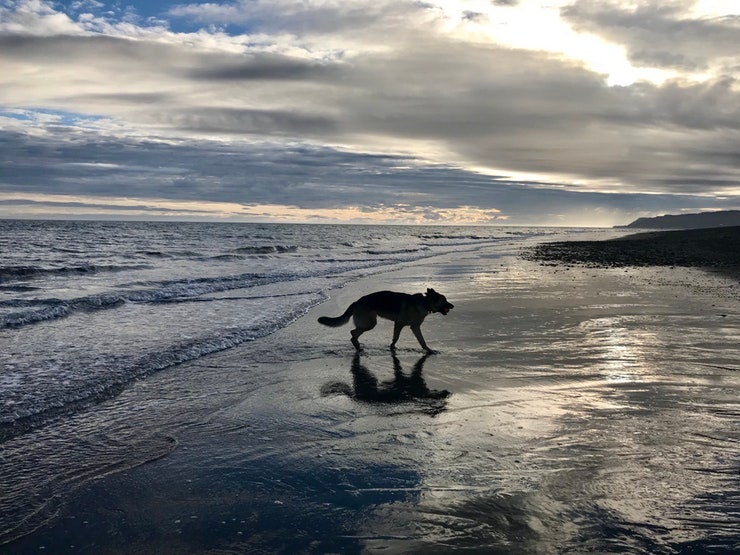 You can knock two bucket list items off your list at Homer Spit campground; visiting "The Last Frontier" (Alaska) and camping on the beach. This family-owned campground sits right on the shore of Kachemak Bay in Homer, Alaska, the halibut capital of the world.  Choose from beachfront or interior sites with a range of hookups available.
"The spit is such a unique place to camp and explore. It does assume a stop at the Salty Dawg Saloon as well as a swing under the gift shops. Kachemack bay has an abundance of critters and seashells making beachcombing amazing." —The Dyrt camper Sierra S.
"Homer is my favorite town. It is so fun to camp here, right on the bay, with the mountains in the distance. It's the perfect camp!" —The Dyrt camper Chloe D.
Camp Here
---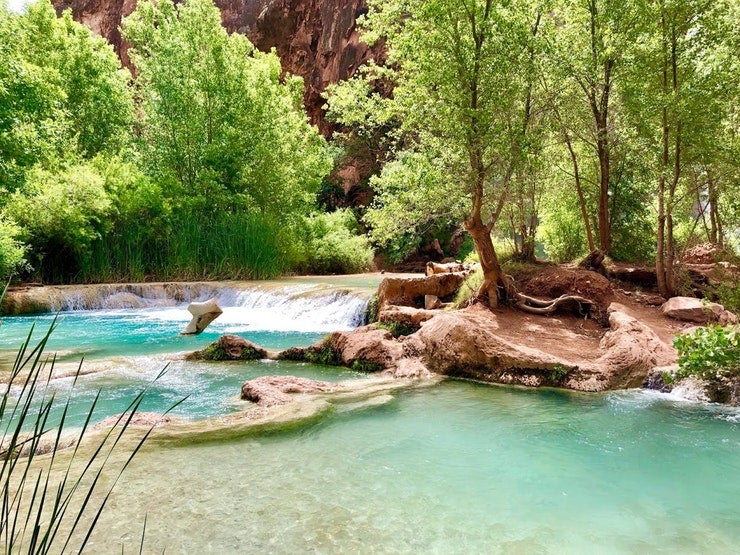 It's not easy to land a permit to Havasu Falls campground. But those who do are rewarded with a desert paradise of red rock, blue pools, and picturesque waterfalls. Located on the Havasupai Indian Reservation in the Grand Canyon, it is a sacred and vulnerable place, making it especially important to educate yourself about the area and leave no trace practices when camping. Even after securing a permit, Havasu requires some leg work to reach. Campers must first hike 8 miles to reach the Supai village, followed by two more miles to reach the campground. There are no hookups or showers available, but who needs amenities once you've made it to one of the most beautiful places in the world, and the best campground in Arizona?
"The hike can be brutal so make sure you not only have all of your gear, but you're prepared to hike when it's dark to avoid the heat. Headlamps, waking sticks, and water are a must, in my opinion. Mules will take your heavier gear down (you must have a permit to do this and previous reservations). Once you make it, your tiredness and pain from the hike will instantly disappear when you see the views and get inside of that turquoise water." —The Dyrt camper Erin G.
"Obviously this is worth all the blood, sweat and tears getting here. The tribe was so kind, the village was cute, and the waterfalls were amazing. If you're lucky enough to get tickets, GO." —The Dyrt camper Morgan F.
Camp Here
---
Campers who are interested in geology and history will have lots to explore at Petit Jean State Park in Arkansas, set atop a mountain of the same name. Over 1,000 years ago, Native Americans resided in a bluff shelter that's now a part of the park, which campers can access via Rock House Cave Trail. Inside of the natural rock shelters are ancient pictographs, painted with minerals from the area.
"I had an absolute blast while at Petit Jean State Park. I stayed at the Mather lodge and in one of the cabins both of which I loved staying in. The trails through out the park are all great hikes, even the less prominent paths are nice to explore. The hike down to Cedar Falls is absolutely fantastic and more than worth the trek. My favorite part of the park hands down has to be the multiple lookout points you can find around the mountain." —The Dyrt camper Cait K.
Camp Here
---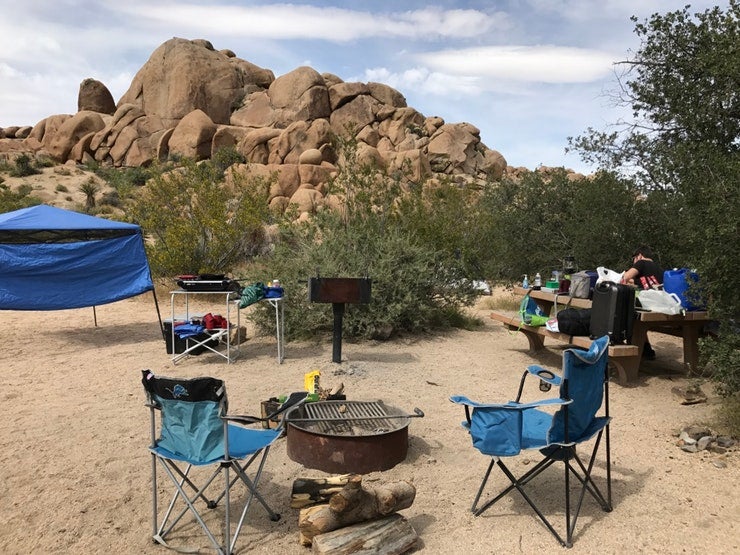 This Joshua Tree National Park campground is surrounded by exactly what the name implies. The "jumbo boulders" are part of what makes the park so popular with climbers, and they give the campground a unique skyline with piles of rocks and casting shadows and shifting colors in the desert light. Campsites are reservable during the busy winter season, and first-come, first-served during the typically hot (at times, unbearable) summer months. There are 124 sites that are amenable to both tents or RVs, but no hookups are available. Jumbo Rocks is a camper favorite, but check out the other campgrounds at Joshua Tree National Park, too.
"The views are stunning and the hikes bring you from one vista to another. Most sites seem pretty secluded to from your neighbor. I like to get two sites next to each other for total privacy. There is nothing better than the night sky at Jumbo Rocks." —The Dyrt camper Justin B.
"If you've never camped in Joshua Tree, this is a wonderful spot to do it. It's a great place to explore, climb and learn about the desert." —The Dyrt camper K B.
Camp Here
---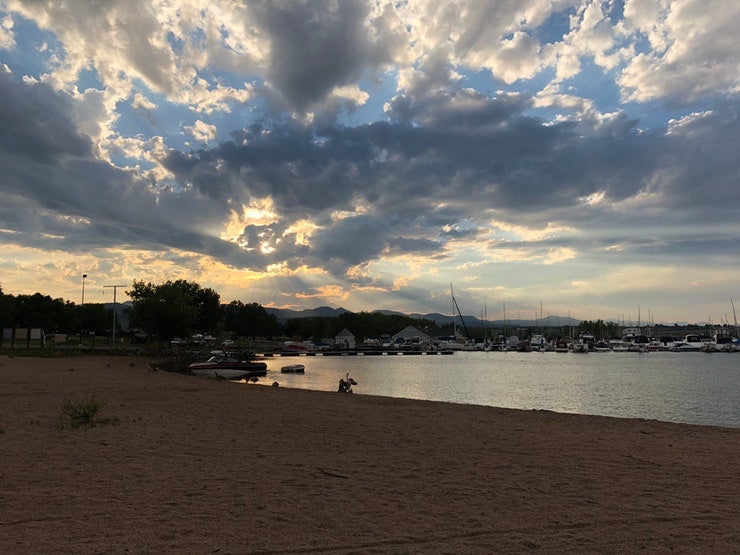 Chatfield State Park is a popular getaway for those who live in nearby Denver, but campers will travel much further for this boating, hiking, and camping destination. There are four separate campgrounds and 197 campsites, all with electric hookups and some with full hookups. Visitors also have the option to take a horseback ride, cruise along bike trails, or enjoy dinner at a floating restaurant.
"This is a really big campground near Denver that is a fun excursion spot for city dwellers looking for a weekend camping trip not far from home. It's also got boat loads of reservoir lake access to load up your boat for some water sports or fishing trips. There's even a small beach to help you catch some rays and stay cool." — The Dyrt ranger Daniel B.
Camp Here
---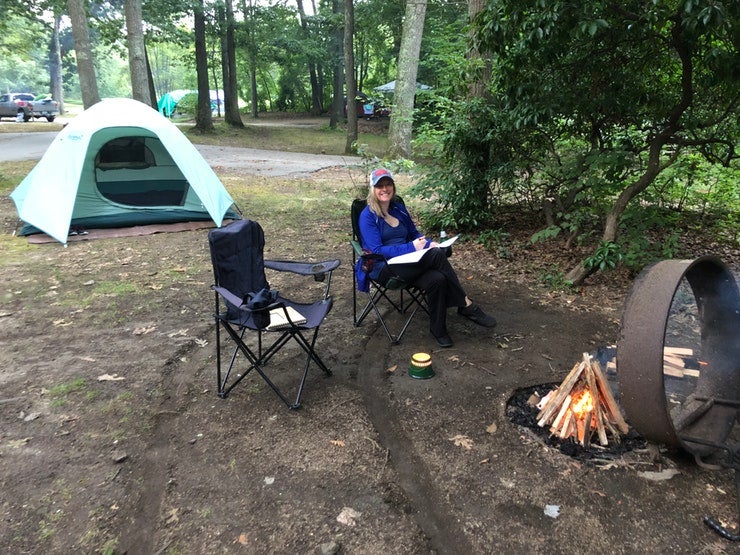 Rocky Neck State Park is a popular beachside destination with rolling hills along the Long Island Sound. Set back from the water, you'll find a mix of shaded and open sites for both tents and RVs, but no hookups. Visitors can try their hand at crabbing or fishing, or sit back and watch the many birds, including cranes, herons, and mute swans, that call this area home.
"My family has camped at Rocky Neck every year since I was a child. Every site had a central bathhouse and they have a variety of tree covering options for each campers preferences. The campsite is only a short walk from the beach and available mountain bike and hiking trails. A great family campsite with easy to get to activities." —The Dyrt camper Mauricio R.
Camp Here
---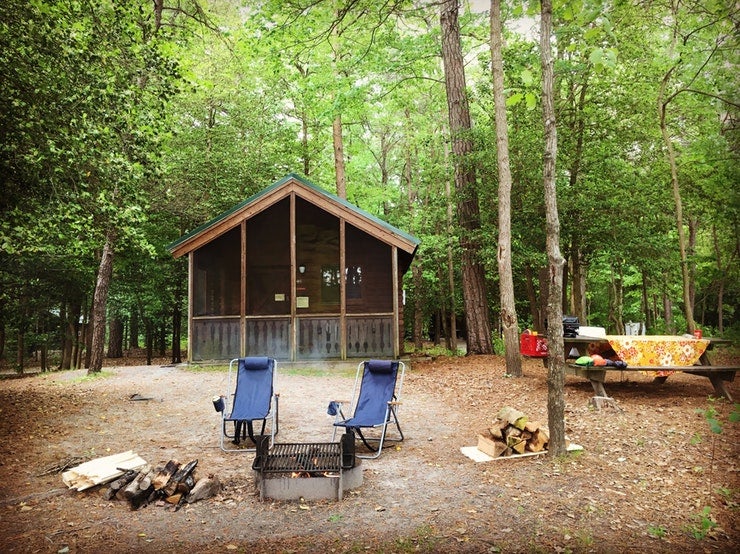 This northernmost stand of bald cypress trees looks like something you might find in Florida, but it's Delaware that's home to Trap Pond State Park. Kayak or canoe through trees that grow up out of the water, or enjoy the pond views from the deck of a yurt or cabin. Bird watchers can catch sight of Bald Eagles, Pileated Woodpeckers, orioles, Wood Ducks, tanagers, and warblers.
"The campground offers a lot to do and quite a bit of it is free: free bike rentals, free horseshoes and ladder ball, two huge playground area and a nature center. They also have boat rentals and a boat tour available." —The Dyrt camper Phinon W.
"Trap Pond is wonderful, we camp there a lot. It's great for kayaking and canoeing, freshwater fishing, birding, biking and hiking. There are also loads of well marked water trails, one of which leads to a really nice cypress swamp with active beaver dam." —The Dyrt camper Lisa B.
Camp Here
---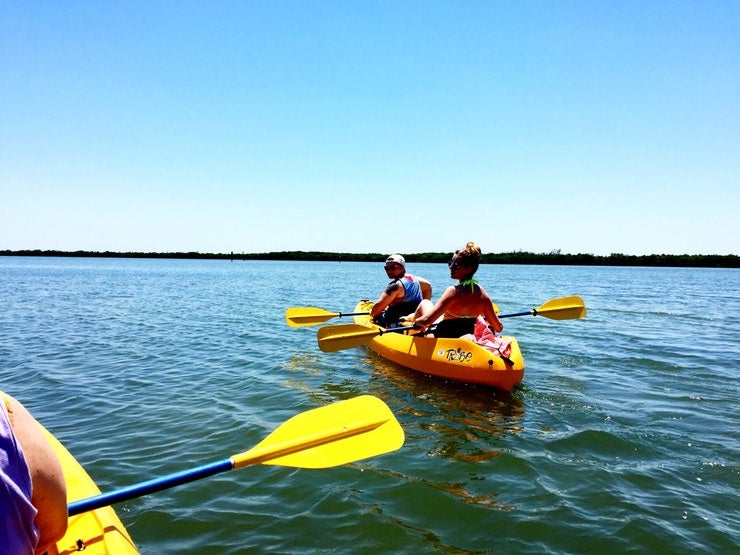 White sand beaches and palm trees make Fort Desoto County Park a quintessential camping destination in Florida. The park is made up of five islands (or, keys) and campers can boat and swim off the shores surrounding them, exploring stands of mangroves, wetlands, and a diverse ecosystem that's home to over 300 species of birds.
"This is one of the best parks anywhere. It's not a National Park surrounding a national treasure but it might as well be. The park has three loops. All have waterfront sites and inner loop sites. One is set up for tents, folding campers and small teardrop style trailers. One is conducive to big rigs but it's a tight fit and one handles all, but allows pets. There's lots of wildlife, particularly raccoons. A short drive or bike ride from the campground lands you at the old fort, or a ferry to Egmont Key for the day, or a beach with a view of Tampa Bay and the Skyway bridge, or the amazing north beach which has been listed several times as the best beach in America. It's a truly gorgeous park." —The Dyrt camper David G.
Camp Here
---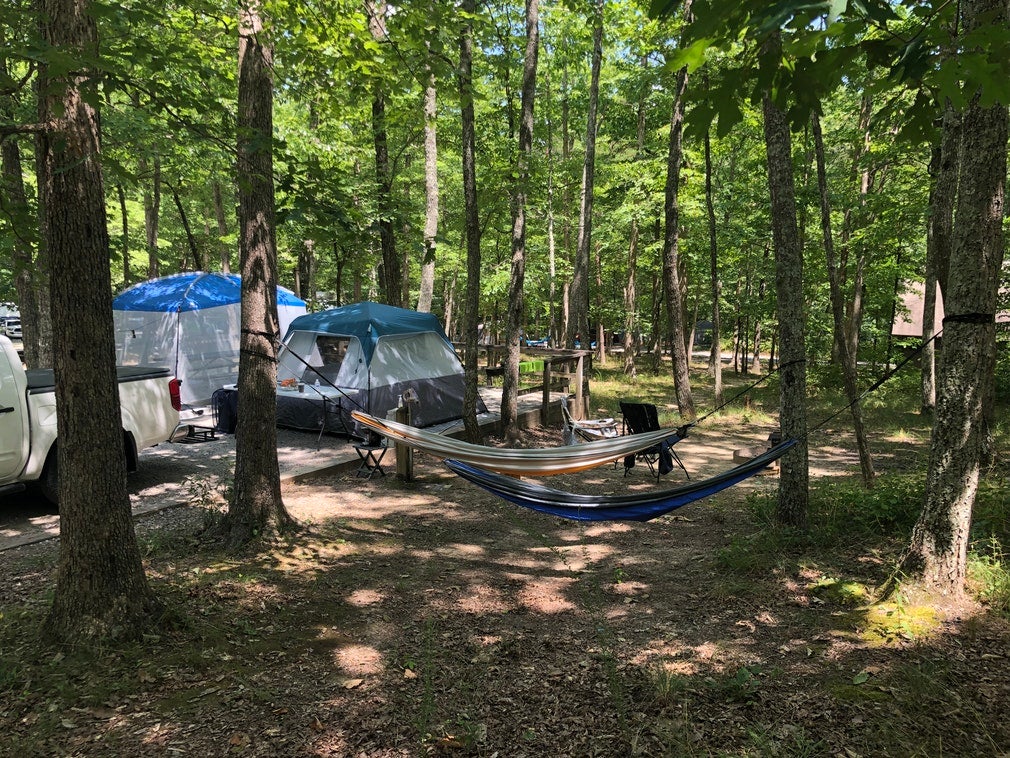 A deep gorge cuts through Lookout Mountain in Northwest Georgia where Cloudland Canyon State Park covers over 3,000 acres of wilderness. The area is popular for hiking, climbing, and exploring the rugged geology. Campers have their pick from 72 campsites as well as yurts and cottages.
"Love this State Park, tons of hiking around and down into the canyon to the falls. Sites were well maintained and the staff was helpful and friendly! We will definitely be returning to this Georgia State Park again!" —The Dyrt camper Adam P.
"The views there are breathtaking! There are trails to a waterfall and several overlook spots, perfect for pics! The campground is divided into two sections- east rim and west rim, plus there are backcountry sites, pioneer sites, and a yurt village. There's so much to explore here, I can't imagine getting bored, but if you do, Chattanooga is just a short 20 min drive." —The Dyrt camper Lori H.
Camp Here
---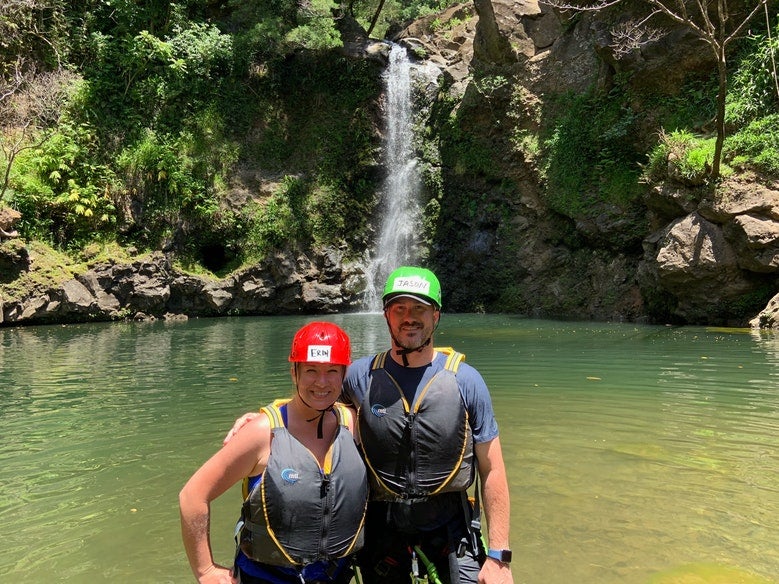 You can literally sleep in the clouds at the cloudline of the Haleakala volcano. Located at 7,000 feet of elevation, expect wind and chilly temperatures at Hosmer Grove campground. The landscape is stark and dramatically sculpted by the elements. At night, the sky takes center stage and Haleakala is a popular destination for watching sunrises, sunsets, and for stargazing.
"Lived on Maui for 2 years and used to come up here to camp just to get the Northern California vibe and fresh cool air. It's a great base camp for sunrise, sunset, or my personal favorite overnight stargazing at Haleakala summit. My boyfriend and I always bring small firewood and light a campfire in the raised grill… it's SURPRISINGLY cold at Hosmer at night, so this usually brought the neighbors around to share bottles and talk story. Have met a ton of amazing people from around the world on this tiny patch of grass!" —The Dyrt camper Erica S.
Camp Here
---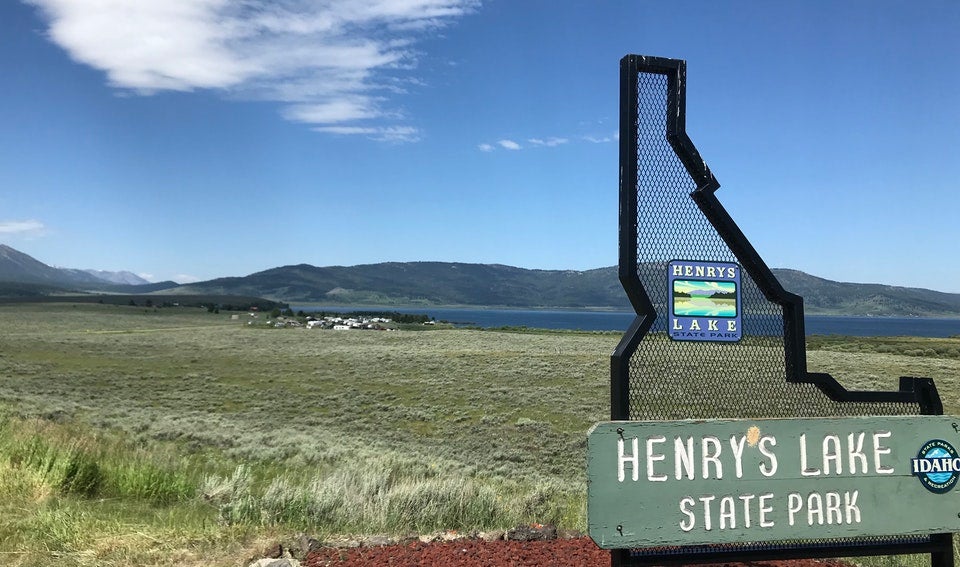 Henrys Lake State Park sits on a high mountain lake, popular for fishing and camping. Campers will find well-spaced sites with fire pits and hookups. Trails surround the campground, and Yellowstone National Park is about 90 minutes away.
"Beautiful setting in a mountain meadow covered in wildflowers, along a high mountain lake, surrounded by mountains! There is very little shade, but there is a steady breeze during the day that keeps things comfortable." —The Dyrt camper Joel R. 
Camp Here
---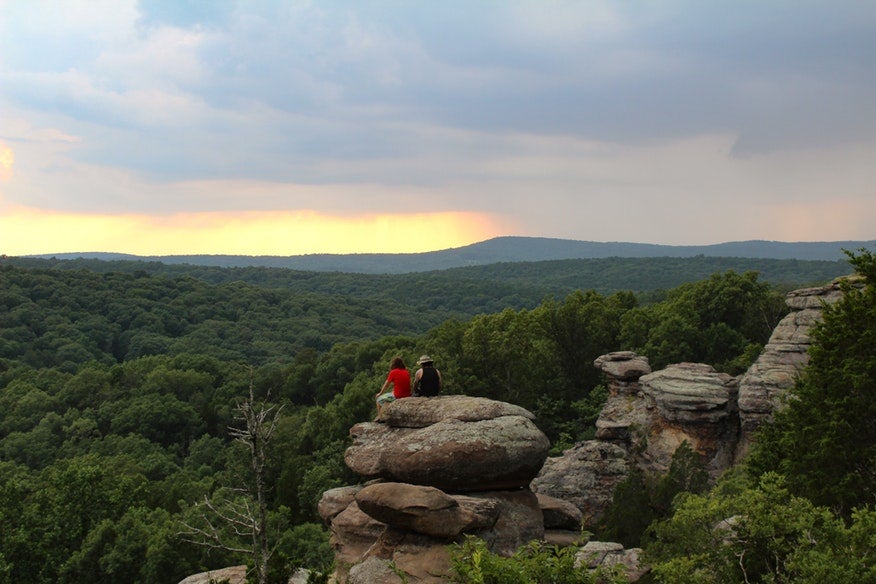 The towering rocks of Garden of the Gods Recreation Area might have you thinking you're in Utah or Colorado. But this natural treasure is located in Southern Illinois. The sandstone formations can be explored via interpretive trails with information about the area's unique geologic history. The year-round campground is first-come, first-served. Watch the sunset over the tree while sitting on a tower of boulders and you'll likely agree that this is the best campground in Illinois.
"Garden of the Gods is a wonder to behold… especially if you are wondering how this could possibly be in Illinois. The Shawnee National Forest is a geological paradise that remains somewhat off most people's radar (luckily). Garden of the Gods may be considered its crowned jewel, which does cause it to attract a lot of visitors." —The Dyrt camper Stasia R.
Camp Here
---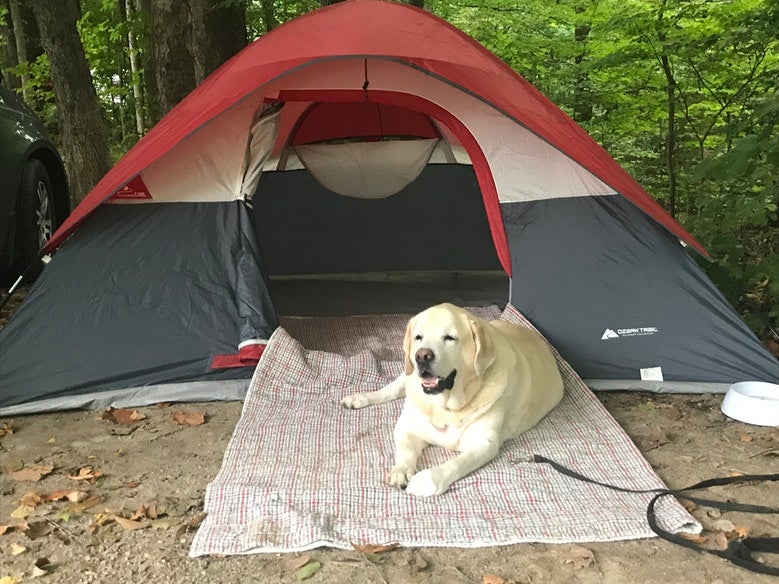 Sandstone ravines and old-growth forests make Turkey Run State Park a special place to go camping. Choose to relax with nature or partake in the many amenities, including tennis courts and a planetarium. The surrounding trails are great for families, and the busy summer months are filled with lots of guided activities.
"Turkey Run State Park is a huge campground (over 200 sites) just north of Terre Haute. There are lots of trails that offers hikers plenty of opportunities. Sugar Creek runs through the park for fishing and canoeing. The suspension footbridge across Sugar Creek is cool. Sugar Creek is also great for floating with inner tubes, canoes, or kayaks." —The Dyrt camper Joel R.
Camp Here
---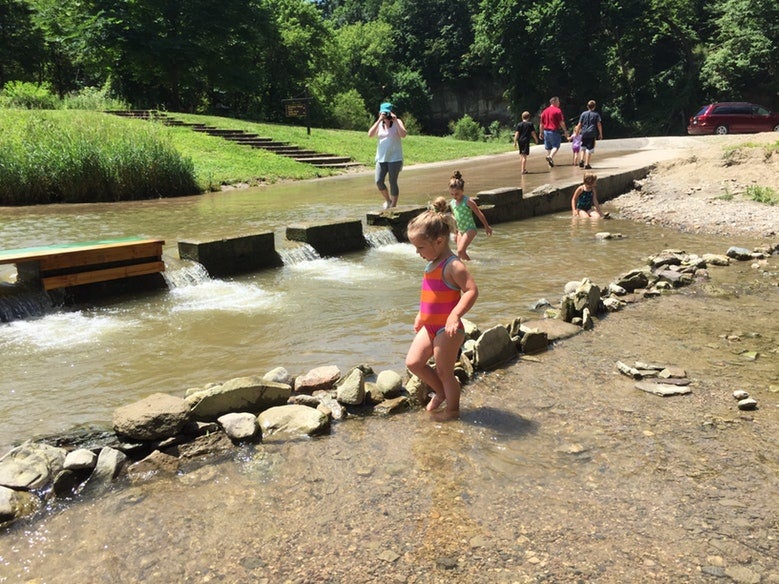 Four thousand years of archeological history can be found at Ledges State Park in Iowa, mixed in with the natural canyons and bluffs that make up this varied landscape. Four miles of hiking trails will guide you to lookout points above it all, where you can view the park's stone bridge and the Des Moines River, running through the west corner of Ledges. Half of the campsites are first-come, first-served, but reservations are recommended for this popular campground.
"The views around the park are some of the very best in Iowa. Hiking trails often found you coming face to face with deer who look at you inquisitively. Fun for family as the waters over the roadways are a splash for adults and children alike. It's a hidden gem, just outside Boone Iowa." —The Dyrt camper Mike C.
Camp Here
---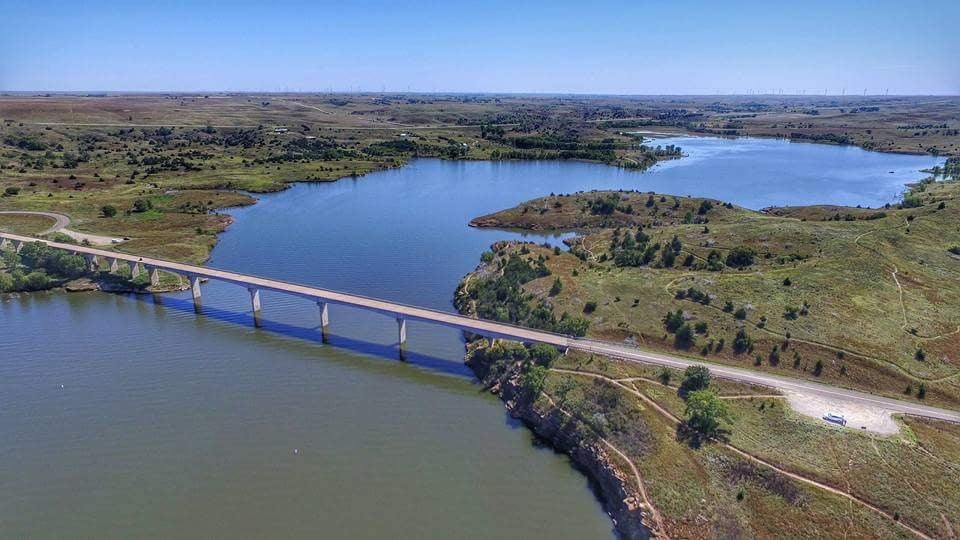 Wilson State Park in Kansas sits on Wilson Lake with a rugged shoreline marked by cliffs and rocky outcrops. Bikers come for the 25-mile Switchgrass Bike Trail while leisurely hikers will enjoy the paved one-mile loop of The Cedar Trail.
"Great spot. There are many tent and even RV spots that are right near the water. Some parking spots require a Kansas state park passport but we were able to buy one at the park office. The water was calm enough in the morning and evenings to kayak and explore the coves." —The Dyrt camper Michaela S.
"On a trip to Colorado for some hiking and biking, we stopped off here for a night. Campground had nice campsites and was well maintained and the facilities were very clean." —The Dyrt camper Tommie J.
Camp Here
---
Semi-primitive campsites offer access to the Red River Gorge at Koomer Ridge Campground. Sandstone arches and cliffs make up the surrounding gorge, and several Red River Gorge trails start from the campground. The forested sites offer peace and privacy, and campers enjoy basic amenities including potable water and showers.
"We have camped several times at the Koomer Ridge Camp ground but it had been at least 10 years since we had and it is almost frozen in time. Great camp ground with simple amenities, water available without having to walk miles and miles. Bathrooms were clean, sites have a nice distance between them so you don't feel like you are on top of your neighbor campers." —The Dyrt camper Matt A.
Camp Here
---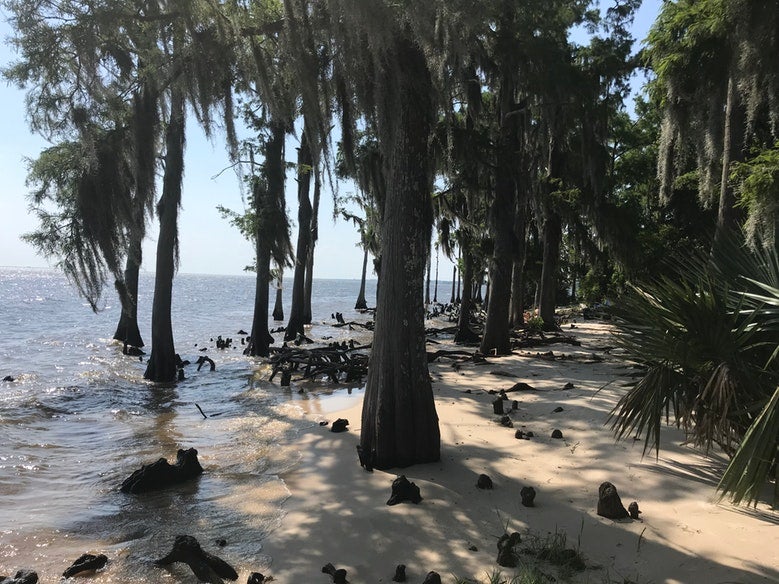 The ruins of a brick sugar mill from 1829 are only one of the many draws to Fontainebleau State Park. The 2,800-acre park features a sandy beach for sunbathing and an old railroad-turned-trail for hiking. Over 400 species of birds make their home here, where three waterways come together, along with a variety of ecosystems. There are a variety of sites for both tents and RVs.
"We stayed here a little over two weeks in mid-February 2019. We really enjoyed this park. It does get very busy on the weekend, but the area we were in was still quiet and peaceful. We were in an area that is deemed long-term and some people around us were staying several months. This was our second time staying here and we enjoyed it more this time because we had extra time to explore the park. We saw numerous deer and several wild boars which was fun." —The Dyrt camper Meandering Life
Camp Here
---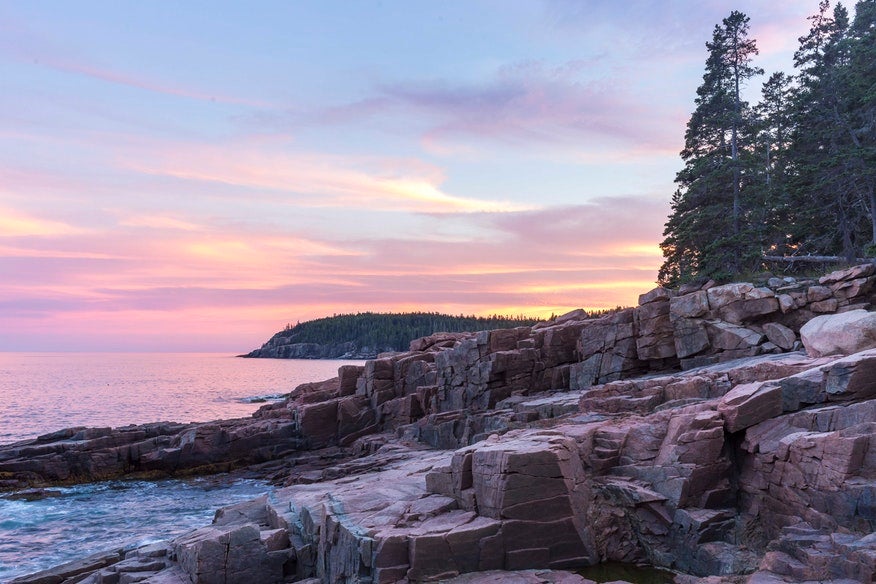 Blackwoods Campground is located within Acadia National Park, a beloved destination for its rocky Atlantic coastline and granite peaks. Blackwoods is just 5 miles south of Bar Harbor, where you can enjoy restaurants and shopping or just pick up some last-minute camping supplies. Get a good night's rest before tackling the hike up Cadillac Mountain, the highest peak on the East Coast. Or instead, enjoy an easy walk to beach views nearby. Book early—these campsites fill up fast!
"This site is simply amazing all around. I've stayed here several times, both with just a few people and with whole groups and every time it has been fantastic. The last time we stayed and it happened to rain a couple of times over our five day trip. This didn't stop us from biking the carriage trails or taking the free shuttle out to Bar Harbor and exploring there." —The Dyrt camper Joseph N.
Camp Here
---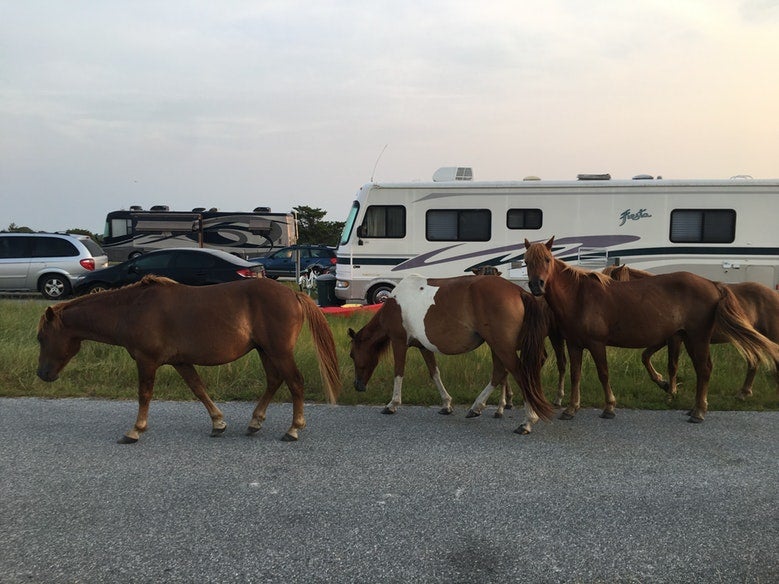 Wild ponies love this state park as much as campers do. Be prepared to seal and protect all of your food—they're not shy! The beach is just a short walk from the Assateague State Park campground, and you'll be lulled to sleep at night by the ocean waves. If you're drawn to the image of wild horses on a beach, you'll adore Assateague camping.
"LOVED this campground and we are dying to go back. Campground is flat and sandy without many trees around, but everyone was so friendly and it looks like there are a lot of people who come back year after year." —The Dyrt camper Jana C.
"If you want to camp with full amenities- this is a good fit. The facilities are clean and provide hot water, electricity, showers, flushing toilets. There is a visitors center with soda, maps, info, firewood, etc. There is even a cafe on site." —The Dyrt camper Tori V.
Camp Here
---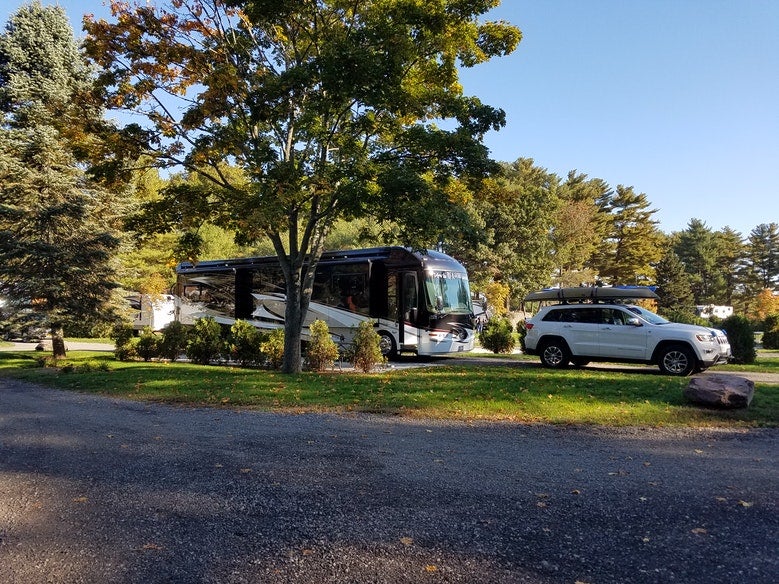 This camping resort lies halfway between Boston and Cape Cod and does not shy away from rustic luxuries. Families have flocked to Normandy Farms and Family Camping Resort since 1971, lured by a taste of wilderness amidst the bustle of New England. Take your pick from a wellness center, bike park, disc golf, a fishing pond, horseshoes, and many more activities to keep everyone in the family busy. Every type of site is available for both tent and RV campers, plus cabins, yurts, and safari tents.
"Well maintained campground with an equally maintained indoor pool making this my favorite cold season spot." —The Dyrt camper Jessica D.
"There is NOTHING you could want and not have at this campground/RV resort! The family that runs it are at it 24/7 so you have the time of your life. Many pools and one is adults only, there are all kinds of activities every weekend day. Ball field, dog park, it has every thing including smiles!!" —The Dyrt camper Sandi B. 
Camp Here
---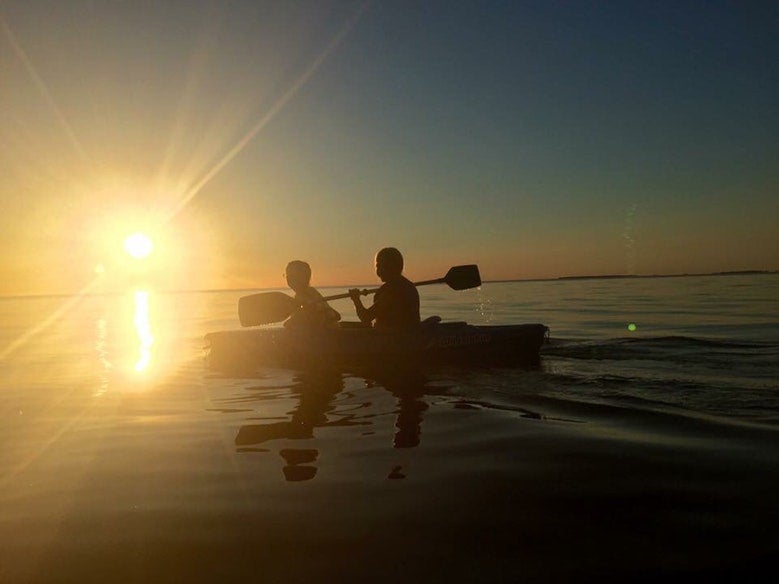 Wilderness State Park hugs 26 miles of Lake Michigan shoreline, making it a premier destination for lakeside camping, boating, fishing, swimming, and more. The park is also very bike-friendly with 16 miles of bike paths. If you're looking to explore the area closely, check out the geocaching trail or metal detecting, both popular activities in Wilderness State Park.
"I tent camped here with my parents, and came back often with my own children. Far enough from Mackinaw City for peace and quiet, near enough to visit all the attractions during the day. Tall trees and a beautiful beach. It,s a great vacation destination. One of the best state park campgrounds in a state full of beauties." —The Dyrt camper Elaine G.
Camp Here
---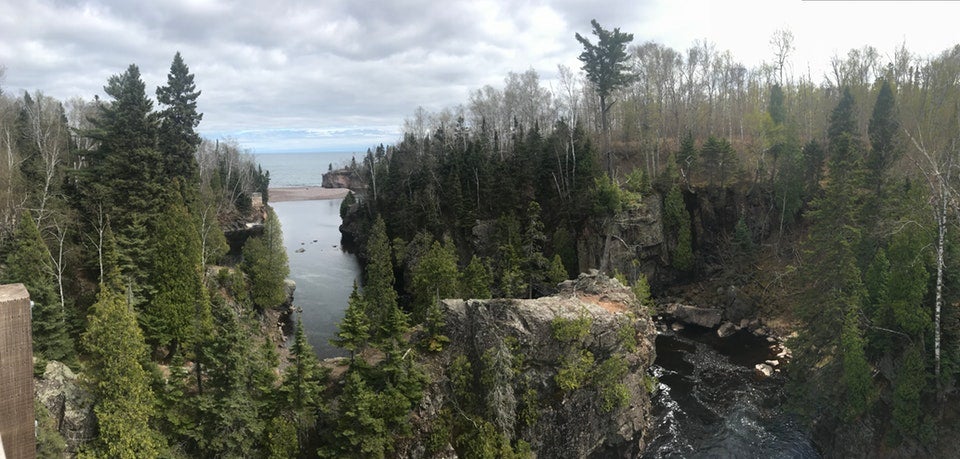 This massive state park sprawls across 9,346 acres of Minnesota, at the edge of Lake Superior. Tettegouche is known for its plentiful hiking trails (35 miles, along with access to Superior Hiking Trail), rock climbing, stunning coastal scenery, and the state's highest waterfall. The Baptism River Campground offers sites with a mix of hookups, and camping is open year-round.
"This is my favorite state park in MN thus far. Not as popular as ones like Gooseberry Falls but SO GORGEOUS! We stayed at a group campsite that was cart-in, and it was lovely. The site was surrounded by plenty of trees and set a little bit away from the other group sites." —The Dyrt camper Kelly K.
Camp Here
---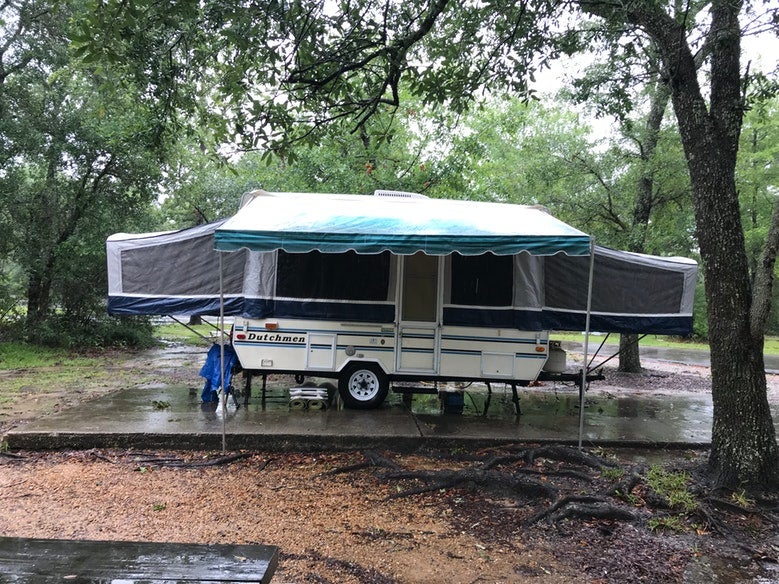 Bucaneer State Park suffered extensive damage amidst the devastation of Hurricane Katrina in 2005. Since then, the park has been completely rebuilt. Located right on the shore of the Gulf of Mexico, Buccaneer State Park offers camping with views of the water. (Although the beach itself is currently closed due to toxic algae.) Things get weter and wilder over at the waterpark, which includes water slides and a wave pool.
"Buccaneer state park is a great campground with camper spots, primitive camping, playgrounds, and a pool/water park area. Some spots are located directly across from the beach with a Gulf view." —The Dyrt camper Anna B.
"Hands down the best place we stayed at! The ocean was across the street, the campsites are spaced in a nice manner. We chose the outside (primitive) of the campground next to ocean because it was crammed inside. Showers/bathrooms were impeccable! Disc golf course was way nice." —The Dyrt camper Ber M.
Camp Here
---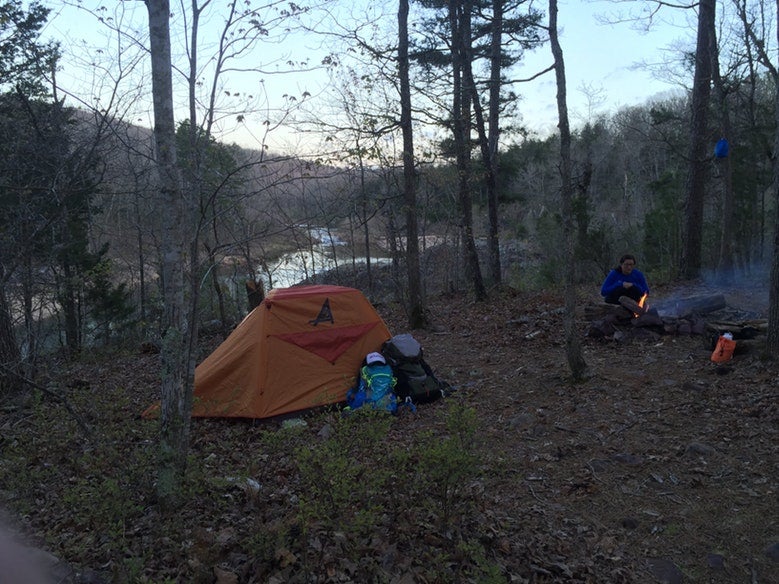 Surrounded by the St. Francois Mountains, Johnsons Shut-Ins State Park is a favorite destination for Missouri campers. The boulder-strewn river cuts through the park with opportunities for scrambling, swimming, and enjoying the sound of rapids and waterfalls. The campground offers both dirt and paved sites for tents and RVs.
"The shut-in are a classic eastern MO destination with crystal clear water and beautiful bluffs. Campsite are less than 1.5 miles from the swimming area and are very clean and well maintained. Very nice visitors center with cool exhibits. General store at the campgrounds with limited hours." —The Dyrt camper Chris F.
Camp Here
---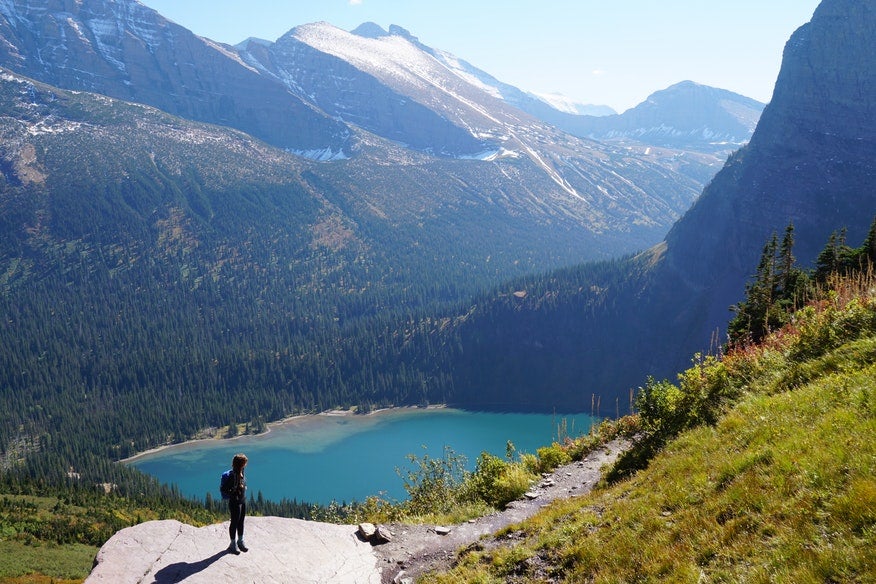 Scroll through just a few photos from Many Glacier and you'll be booking your trip to Glacier National Park. Situated on the east side of the park, at 4,500 feet of elevation, it's a popular starting point for stunning hikes to scenic vistas. Many Glacier Campground includes 41 campsites that can be reserved in advance and 62 campsites that are available on a first-come, first-served basis.
"Close to a lot of great hiking! There is a trail for everyone of every hiking level here, from backcountry to walking trails. The waterfalls are spectacular, and wildlife is everywhere you look." —The Dyrt camper Ali
"Great campground. Sites vary in size and have enough growth to give some privacy. Some sites run along a small creek. We were able to watch moose feeding from our site." —The Dyrt camper Terri K.
Camp Here
---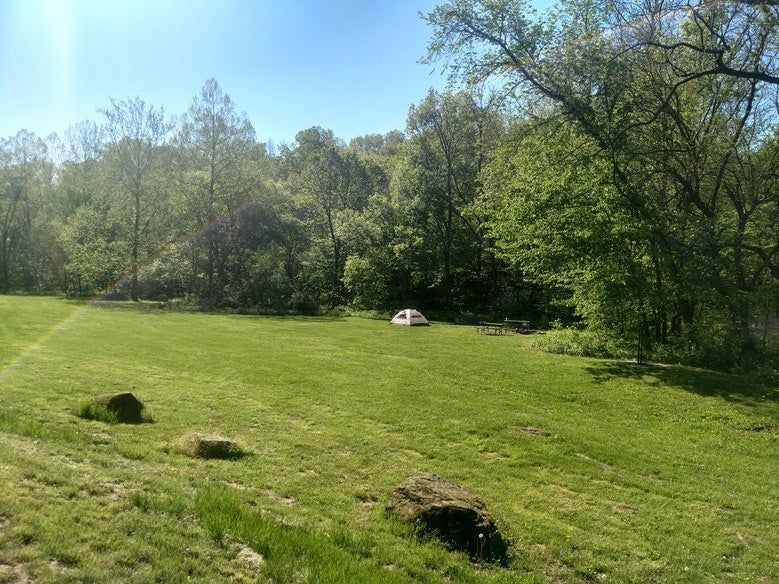 Enjoy views of the winding Missouri River from this sprawling state park in Nebraska. Indian Cave State Park features 22 miles of hiking and biking trails and a large sandstone cave containing ancient Native American petroglyphs. There are several year-round campgrounds within Indian Cave State Park, including RV hookup sites and primitive camping.
"This park is huge with all kinds of camping! We stayed at a walk-in spot that was hidden behind some trees. It was secluded and amazing! There are lots of trails and activities here too!" —The Dyrt camper Jordan H.
"We loved staying here. Nice sites, older picnic tables. Some sites can be tough to get in if you have larger rig. Nice bathrooms. The hikes were nice to do. Several choices in hikes. Dog-friendly and kid-friendly park." —The Dyrt camper Jeanne S.
Camp Here
---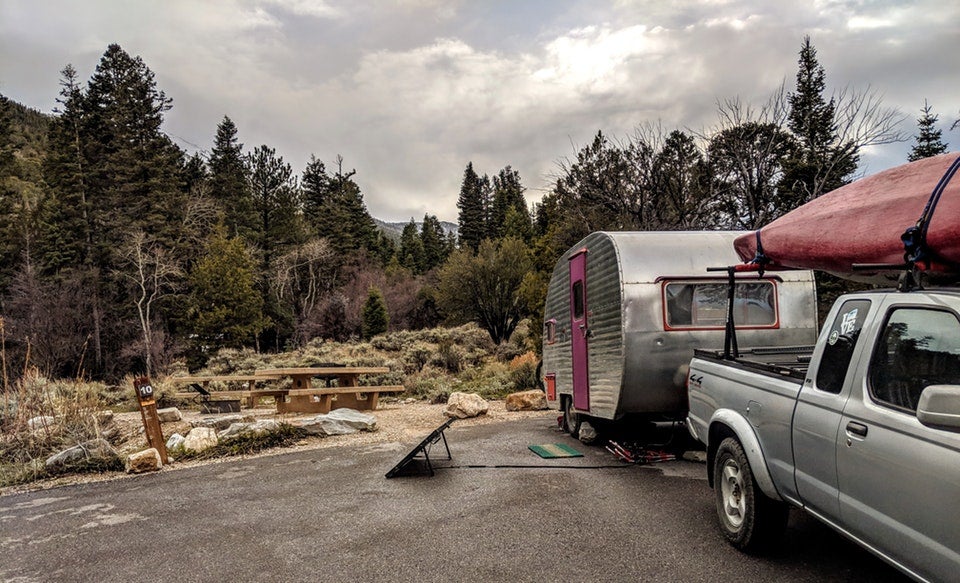 Great Basin National Park might be the most underrated park in the country. But Nevada campers love the basic amenities and peaceful atmosphere of Upper Lehman Campground, which is one of several campgrounds within the park. Upper Lehman Campground gives campers access to the breathtaking range of scenery in the park, from the 13,000-foot summit of Wheeler Peak to the sweeper desert valley of the Great Basin.
"This park is truly in the middle of nowhere, with almost no development (yay!!) close to the entrance. What that means is that you need to come prepared with groceries and supplies as not much is available in the tiny hamlet of Baker, which is about 6 miles from the campground." —The Dyrt camper Shari G.
Camp Here
---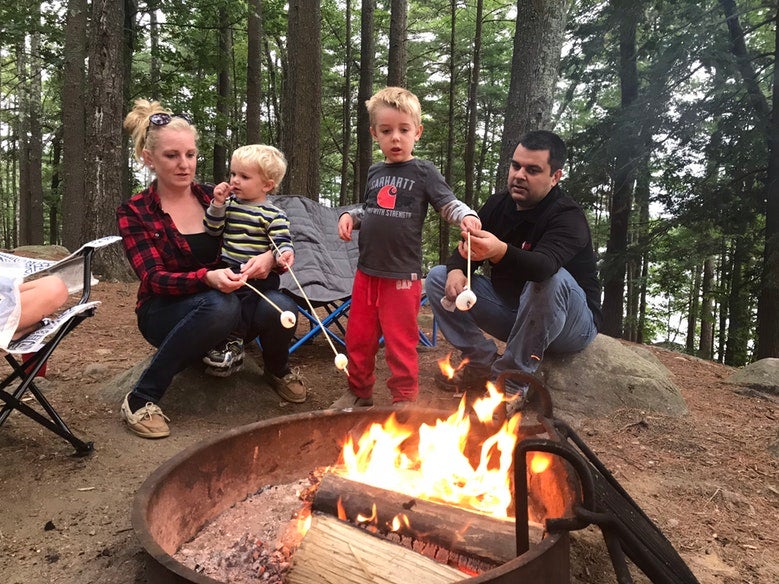 Containing hikeable summits, expansive marshes, and the sprawling Pawtuckaway Reservoir, it's no wonder Pawtuckaway State Park is New Hampshire's favorite camping destination. Campsites are split between the inland Big Island loops and the Horse Island loops on an actual island in the lake — a perfect jumping point for boaters, swimmers, and fishers. Snagging a site is best done early, as the campgrounds fill up quickly in the peak season.
"I camped here last year. The sites are level and roomy. The bathroom was clean. The walk to the beach was along a public parking lot. The beach was clean. The small store is well stocked. You can rent kayaks here. Lots of small people-powered boats on the lake." —The Dyrt camper Susan B.
Camp Here
---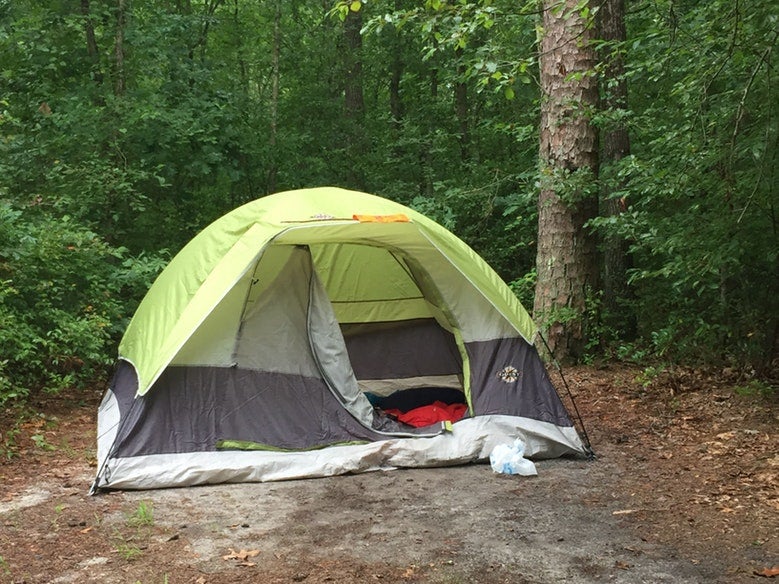 The cozy Wharton State Forest covers much of the region between Philadelphia and Atlantic City, making for a convenient stop in nature between urban centers. The forest's Atsion Campground offers the perfect nature getaway on that trip — and might convince you to turn a pit stop into an overnight stay. The campground was built over the site of an old glass blowing and iron working village that now hosts demonstrations for campers. Staying at one of the 50 tent/RV sites in the area will place you steps away from the action, as well as nature trails and swimming holes.
"Me and my girlfriends first camping trip so we're both kinda new to the whole thing. This place was great for beginners. Had plenty of space at the campsite, picnic table and fire pit. Lots to do in the surrounding area too!" —The Dyrt camper Dan K.
Camp Here
---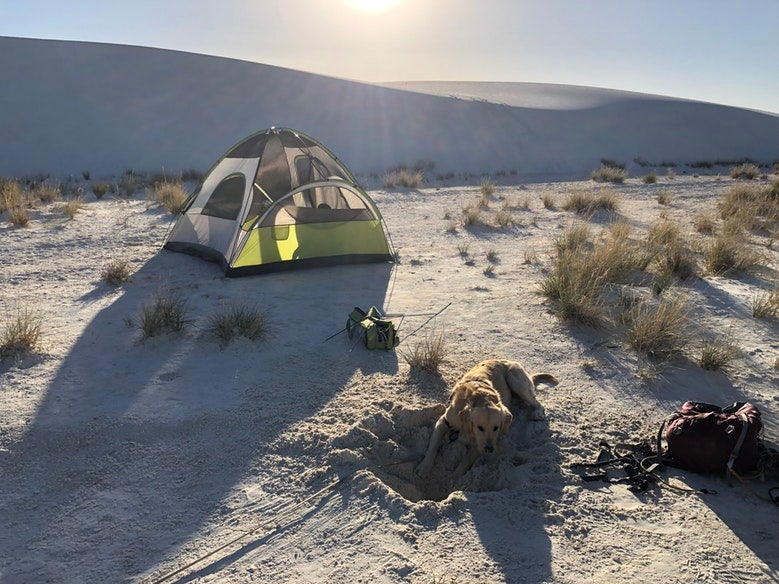 Campers visiting White Sands National Monument in New Mexico should get ready to feel transported to a whole new planet. The park's 275-square-miles of snow-white sand dunes are truly otherworldly and ripe for exploration (and dune sledding). Camping here is done in the backcountry, at a number of secluded hike-in spots that place you right in the heart of the dunes. Plan ahead to make sure you're ready for primitive camping in the sand, however.
"This is a must see! It's hard to explain the beauty of White Sands in words, but it's definitely worth the stop and 1-2 mile hike in to a primitive spot. Primitive is the only option here and be sure to check weather patterns for the times you go. I went in early spring and the wind was pretty ferocious – luckily I was prepared and had all the necessary gear." —The Dyrt camper Ronnie M.
Camp Here
---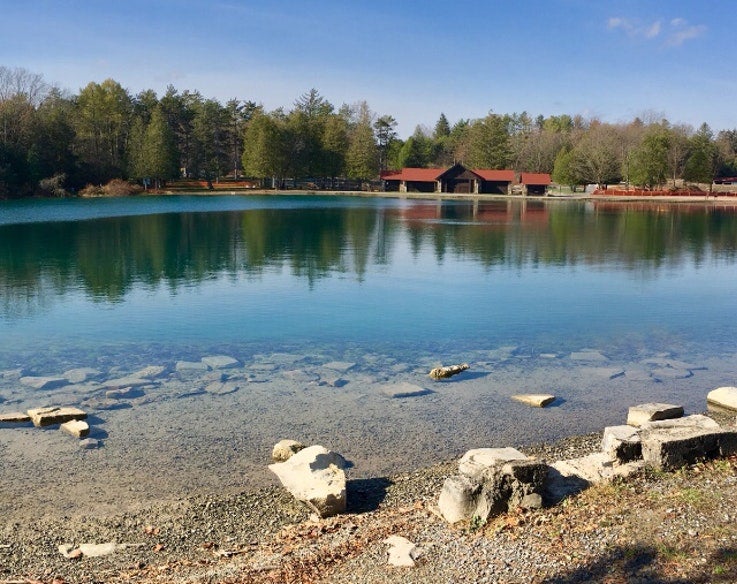 To many in New England, it's probably no surprise that New York's favorite camping spot is nestled halfway between the Finger Lakes and the Adirondacks. Just outside Syracuse, Green Lakes State Park is a convenient camping hub for those looking for a summer swimming hole, as the central Green Lake is known for its vibrant aquamarine hue. Camp in one of the park's 150 RV/ tent sites and cabins.
"This park is beautiful and very clean. The water is Crystal clear and very blue, you will think you are in the Caribbean Islands. We visit this park very frequently to rent a boat or to hike the trails." —The Dyrt camper Kenneth S.
Camp Here
---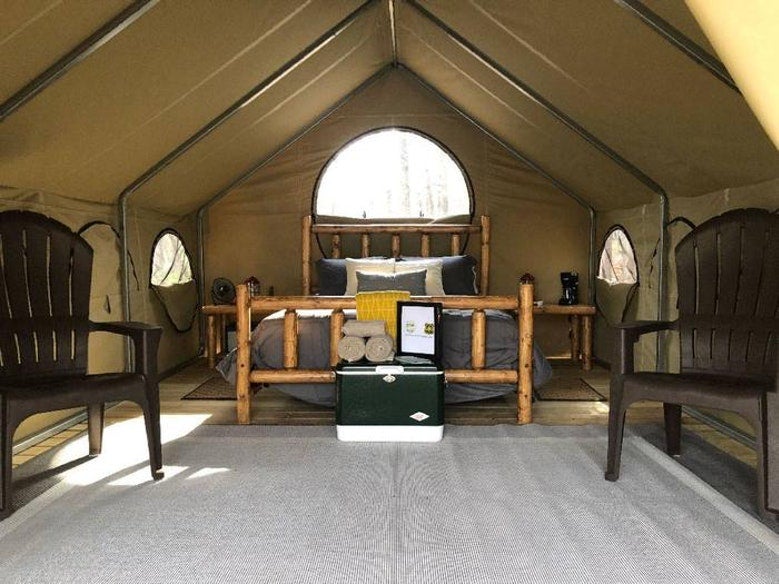 As the home of the Smoky Mountains, western North Carolina has become known as the go-to destination for the outdoors in the mid-atlantic region. But for those who want a taste of the beach during their trip to the mountains, Lake Powhatan campground is just the spot. Offering shaded and private camping sites near the lake, a number of recently added glamping tents might convince you to try some luxury on your next trip.
"Great location, close enough to visit Asheville and hike the best Pisgah trails. The facilities were really nice, the staff friendly, and the camping lots were well kept and very well spaced. The area was open enough to not feel overcrowded. Definitely will visit again." —The Dyrt camper Sarah M.
Camp Here
---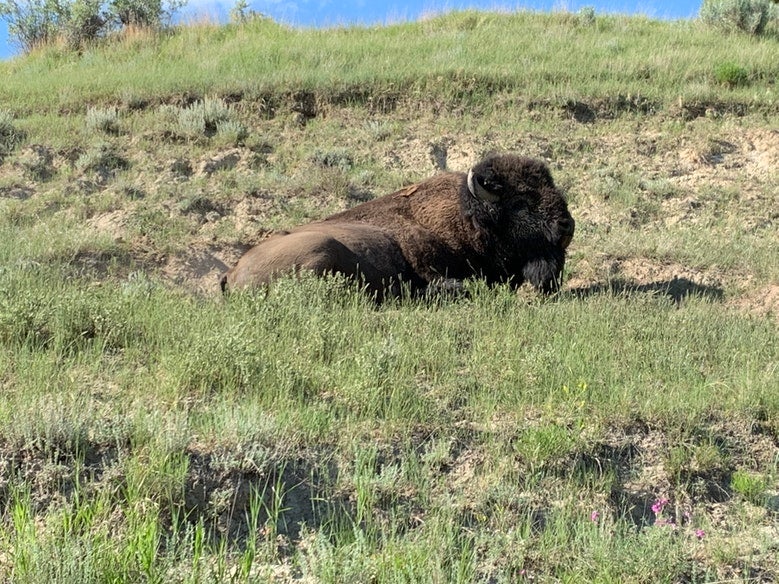 Theodore Roosevelt National Park lies where the Great Plains meet the rugged Badlands in North Dakota, offering a habitat for bison and prairie dogs, lengthy landscape views, as well as some of the best camping in North Dakota. (Brush up on your prairie dog facts to get familiar with these local critters.) Many sites sit directly on the Little Missouri River, perfect for wading or fishing. Be prepared for a visit from local wildlife, as bison and buffalo are known to wander through the sites.
"This spot is unbelievable. Gorgeous views. Buffalo in the campground. Quiet, private enough, clean pot toilets, secure bear garbages. Just amazing!" —The Dyrt camper Glenn I.
Camp Here
---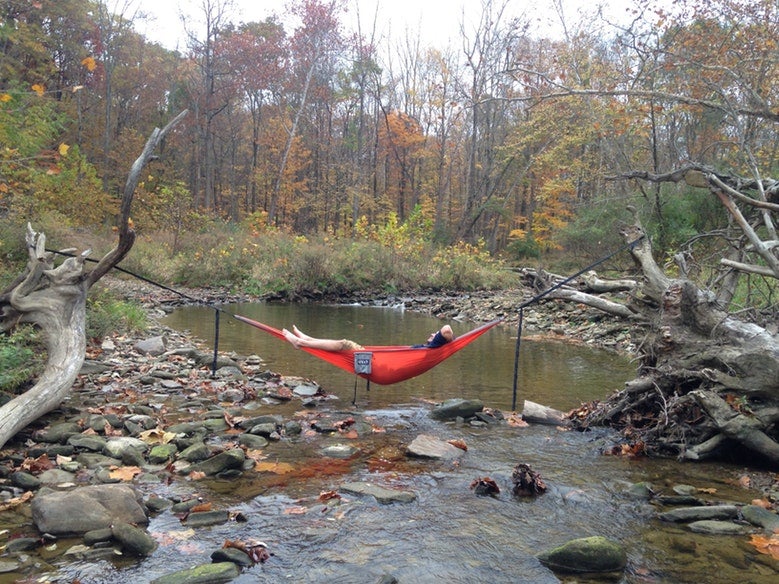 One of the few national parks in the midwest, Cuyahoga Valley manages to rival the western icons easily; showcasing jagged gorges, shimmering waterfalls, and sweeping valley views. Camping here is done a variety of ways, with backcountry sites, tent and RV plots in loops, and two vintage camping shelters built by the Civilian Conservation Corps. No matter where you stay, you'll be in close access to the park's best hiking, swimming, and much more.
"Campsite was very clean and the trails were fun to hike. My kids enjoyed it! Beautiful scenery!" —The Dyrt camper Brandie B.
Camp Here
---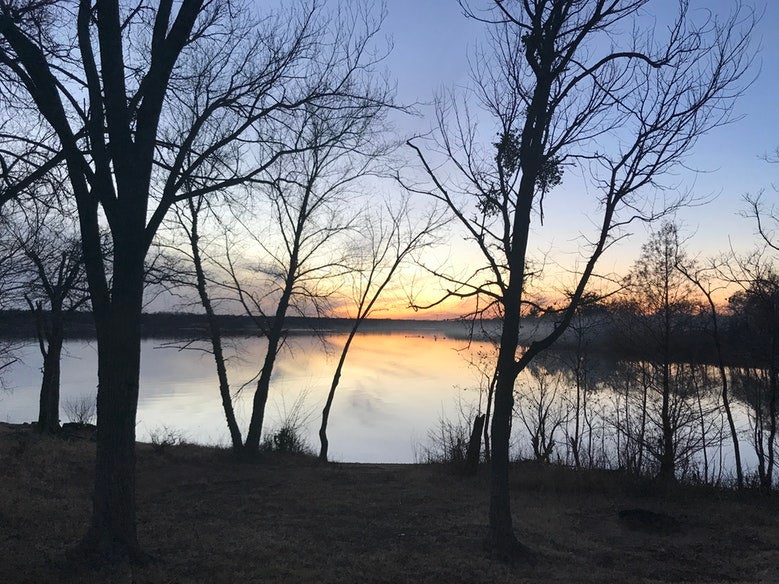 Campers love the Arcadia Lake campground, situated just on the outskirts of Oklahoma City, not only for its summer-swimming-hole feel and cozy campsites, but for its lengthy list of activities available for all types of outdoorsy people. With two disc golf courses, horseback riding, hiking trails, beaches, boating, fishing, skiing, swimming, sand volleyball, campers might just tire themselves out enough to sleep soundly in any of the 140 campsites.
"The city of Edmond has gone out of their way to make a great place for the family to hike or ride your bike. Not far from the town, but it feel and smells like the forest. Birds are in abundance." —The Dyrt camper Bill R.
Camp Here
---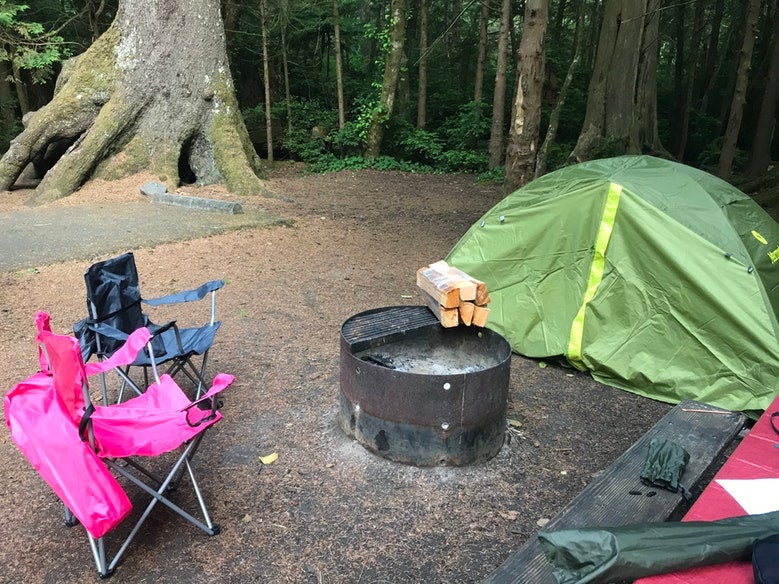 The much-loved Oregon Coast has its fair share of attractive camping options — in fact, much of the state of Oregon is full of fantastic camping — but one stay at Cape Lookout State Park and you'll see just why it's Oregon's favorite spot. With three loops of secluded camping options, you'll fall asleep to the sound of waves no matter where you set up camp. Wake up early to watch the sunrise on the isolated beach, before hitting the many nearby hiking trails.
"After visiting several Oregon Coast state parks and campgrounds, I must say that this campground is in its own class in terms of scenic beauty and accessibility to the beach, which is linked by several hiking trails, including the famous Cape Lookout trail that takes one to the tip of the peninsula for great whale watching, a seasonal waterfall, and fun small coves unveiled during lower tide." —The Dyrt camper Jenny Y.
Camp Here
---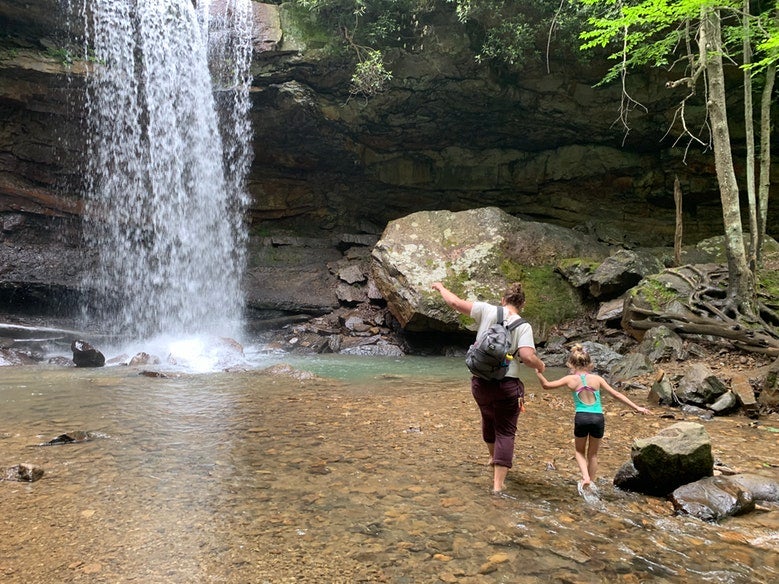 Pennsylvania, with its plethora of public lands, shows its best side at Ohiopyle State Park. The swift Youghiogheny [yawki-gay-nee] River flows through the center of the park, and park staff offer rapid rides for both beginner and experienced riders. Ohiopyle State Park offers campers 200 campsites at the Kentuck campground, with flush toilets, warm showers, picnic tables, fire rings, and some electric hook-ups.
"We had a blast camping here and we went when it was 15 degrees out. So, we were a little hesitant at first but we had a lot of fun. Bring your bikes if you have them. It's a lot of fun to bike around and to bike into the little town. I recommend going when the leaves are changing!" —The Dyrt camper Brooke J.
Camp Here
---
The George Washington State Campground and Management Area sits tucked away near the border of Connecticut and Massachusetts and offers the region's best camping with New England charm. With 45 RV/tent sites near the appropriately-titled Lake Washington, popular activities here include fishing and swimming in the lake and nearby reservoirs. Larger parties can rent out one of two Adirondack-style camping shelters.
"We stayed for two nights with twelve families with twenty kids under the age of 8. The campground was safe, nicely laid out so we could have a series of sites next to one another. Biking was a blast for the kids along with trail hike around pond, beach, and fishing." —The Dyrt camper Calyn A.
Camp Here
---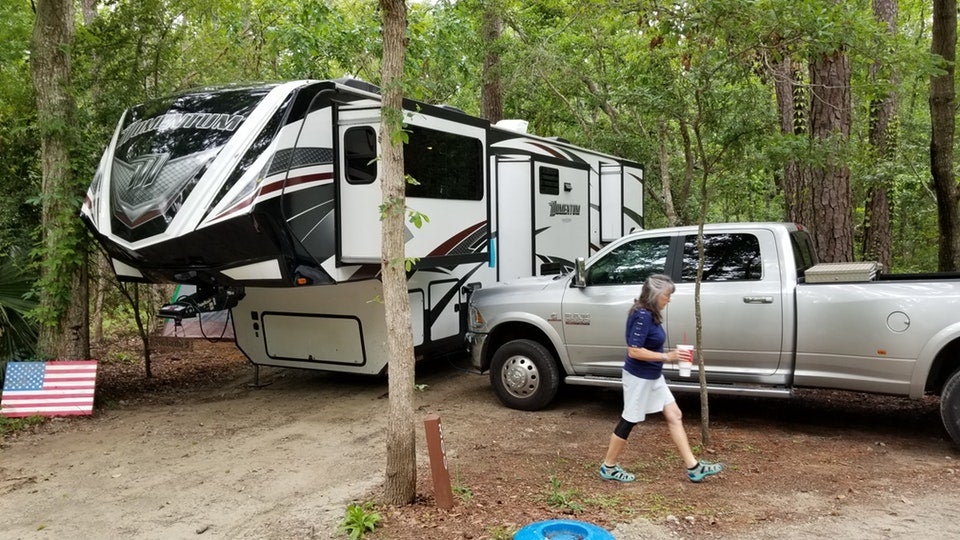 South Carolina's Myrtle Beach State Park places you in the heart of a 60-mile stretch of beach known as "The Grand Strand," where a full boardwalk, beach town, and blue waters are just steps from your campsite. While popular with snowbirds in the winter, RV and tent campers will both appreciate easy access to the nightlife and the beach. Campers love the newer amenities, including free hot showers.
"This place has all the amenities one could ask for in a beautiful setting by the beach. Lots of different campers, has a store, trails to walk or take your golf cart, steps away from the beach, clean bathhouses, and a pier ($5 a person) with another store that sells bait, novelties, etc. What else can one ask for unless you are looking for seclusion?" —The Dyrt camper Susan B.
Camp Here
---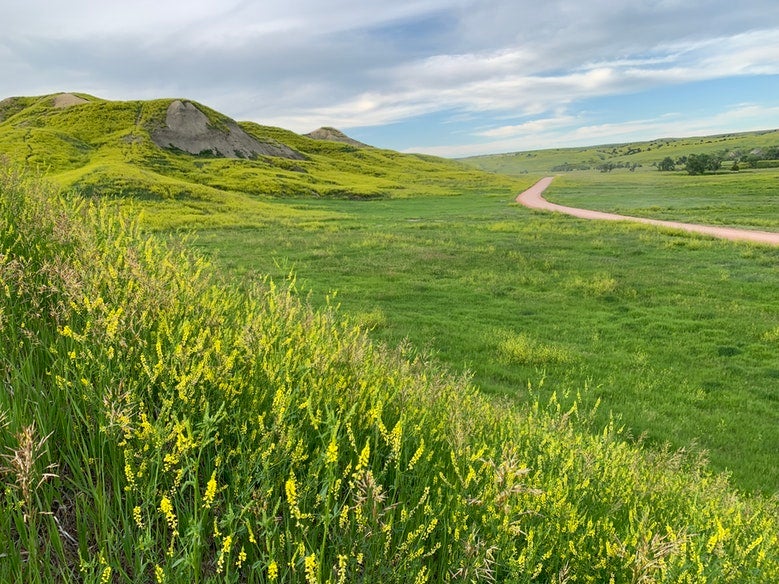 Only in the wild South Dakota would the most popular campground be entirely amenity-free. What it lacks in water & electricity, this campground makes up for in once-in-a-lifetime views — and likely some wildlife encounters. The surrounding Badlands National Park and Buffalo Gap National Grassland offer miles of prairie to explore. The sites are first-come, first-served, and campers are advised to bring in all water and food.
"Fun, open style campground. Heard distant coyotes at night, and woke up to bison strolling through in the morning. Make sure you have water, there is none available. If you can snag a spot, camp near one of the covered picnic tables. Amazing stargazing. Best of all, it is free!" —The Dyrt camper Shannon J.
Camp Here
---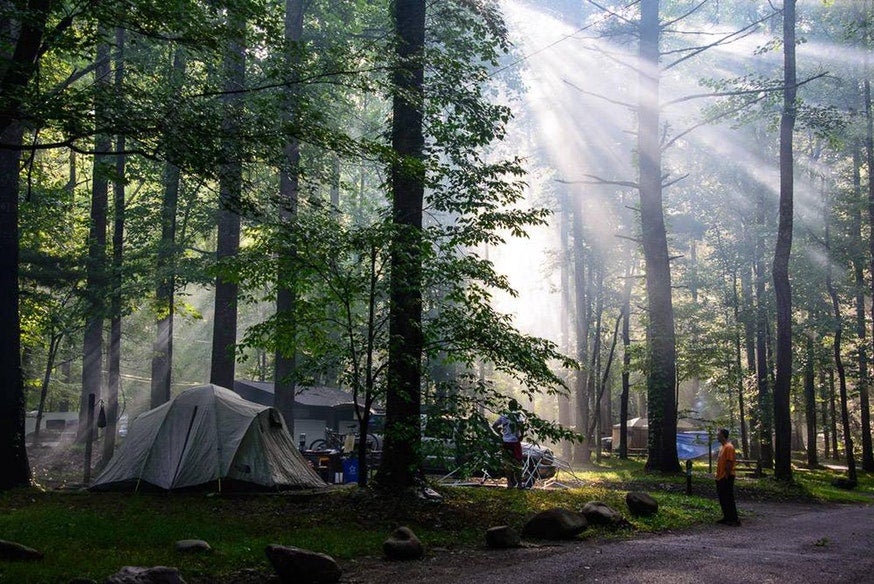 The largest and best-known campground in the Great Smoky Mountains National Park, Tennessee's Elkmont Campground is an outdoor playground for hikers, bikers, wildlife viewers, fishers and all sorts. Elkmont's offerings for camping are varied, with 200 tent/RV sites and 20 walk-up sites for tent campers; some rest on the banks of the Little River, while others are more forested.
"Absolutely loved this campground. The bathrooms were great, despite not having showers. But the location and the site made up for it. We had a site by the river, and it was the most spacious, secluded, and beautiful campsite I've ever stayed at. Would highly recommend this ground for your Smoky Mountain stay, especially if you can score a river lot. The proximity to trails and the synchronized firefly event is definitely worth it!" —The Dyrt camper Sarah M.
Camp Here
---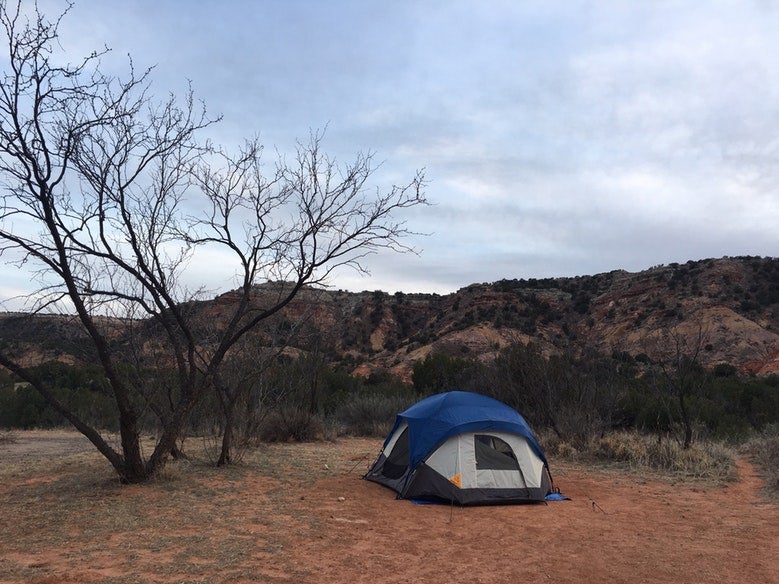 Can a state's most popular campground also be a hidden gem? Palo Duro Canyon State Park might just be both, isolated in the state's panhandle but widely visited by campers from the five states in the region. Camping is available in the state park atop cliffs overlooking rifts of the canyon, spread over a number of camping loops.
"Great camping. Absolutely beautiful place. Was pretty empty when I was here. Great hiking and perfect sunsets. Would stay again." —The Dyrt camper Bryan B.
Camp Here
---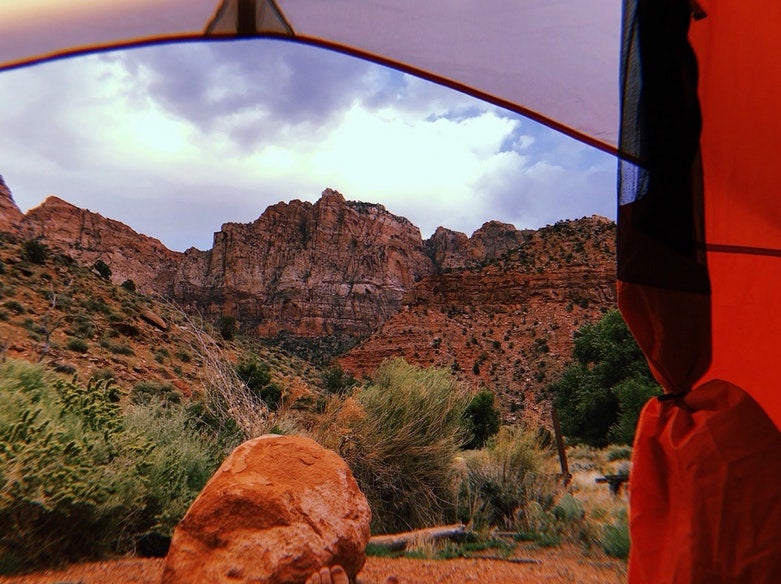 Watchman Campground is the flagship camping option for the uber-popular Zion National Park, but its popularity doesn't mean it slacks on delivering an iconic Utah camping experience. Accessible to much of the park, the 179 sites are perfect for tent or RV campers, and are shaded by the Cottonwood trees that grow near the Virgin River. If you're looking for Utah camping, this is clearly one of the best campgrounds in the state. But you'll need to plan in advance. The campground books up quickly for the reservable season. Sites are first-come, first-served during the off-season, but are often still claimed first thing each day.
"Excellent campground but not much privacy. This is a beautiful place with some much needed shade! Some sites are close to the creek and others are right off the road. Great place to camp if you need to hit the shuttle early to start your hike!" —The Dyrt camper Natalie B.
Camp Here
---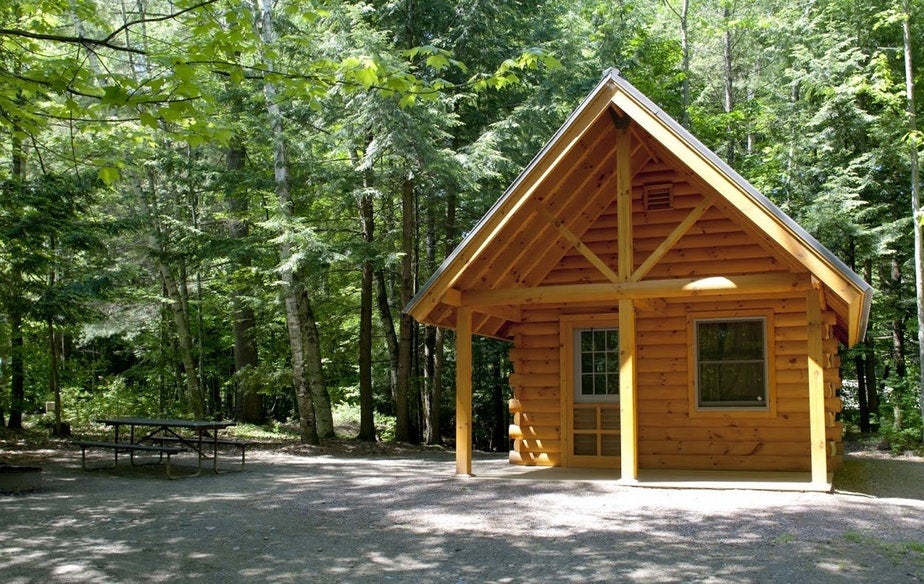 Unlike some other states in the Northeast, Vermont poses no issue for those looking to get outdoors as much as possible. Little River State Park is Vermont's most best campground for good reason — it's perfectly equidistant from major towns Burlington and Montpelier, an ideal weekend getaway. Right on the Waterbury reservoir, popular activities include fishing, boating, and hiking around the Mount Mansfield State Forest; easily done from any of the park's 70 tent/RV sites and 20 lean-tos.
"Little River State Park is located just outside of Waterbury Vermont so it's an ideal location for jumping off on other adventures! There are so many great stores and restaurants nearby if you want something else do to! The park is on the shoreline of Waterbury reservoir so there is boating (rentals available) and plenty of fishing. There is also ALOT OF HIKING!" —The Dyrt camper Danielle S.
Camp Here
---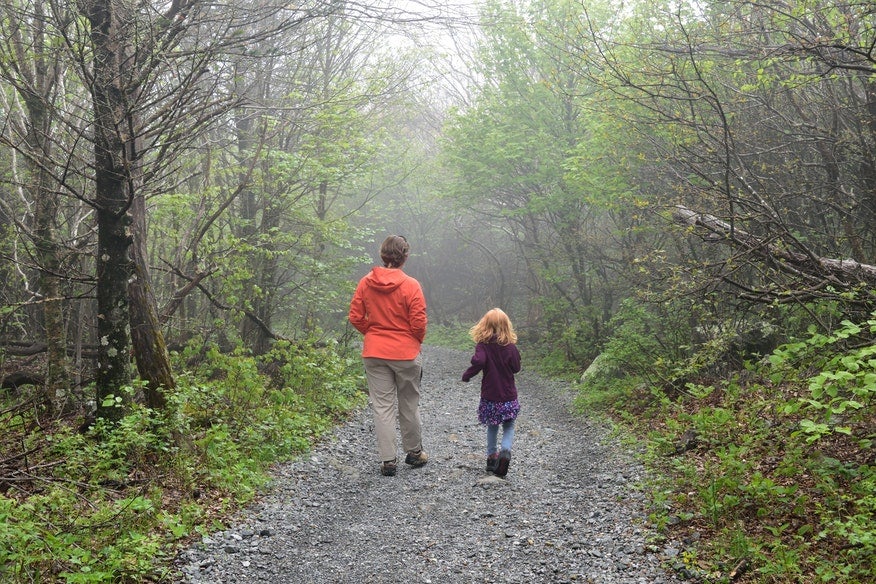 Located along the scenic Skyline Drive in Virginia's Shenandoah National Park, Big Meadows Campground is comfortable family camping in the Blue Ridge Mountains. The campground has more than 200 campsites and modern conveniences like flush toilets, showers and dump stations. You'll also stay near popular hikes like Old Rag, but be warned; you'll be sharing much of this area with black bears.
"Big Meadows is in a great location in the middle of Shenandoah NP. It has numerous trails you can access from the campground. The bathrooms are basic and well maintained. There is potable water available close. The shower facilities were some of the cleanest public showers I've ever used." —The Dyrt camper Ali V.
Camp Here
---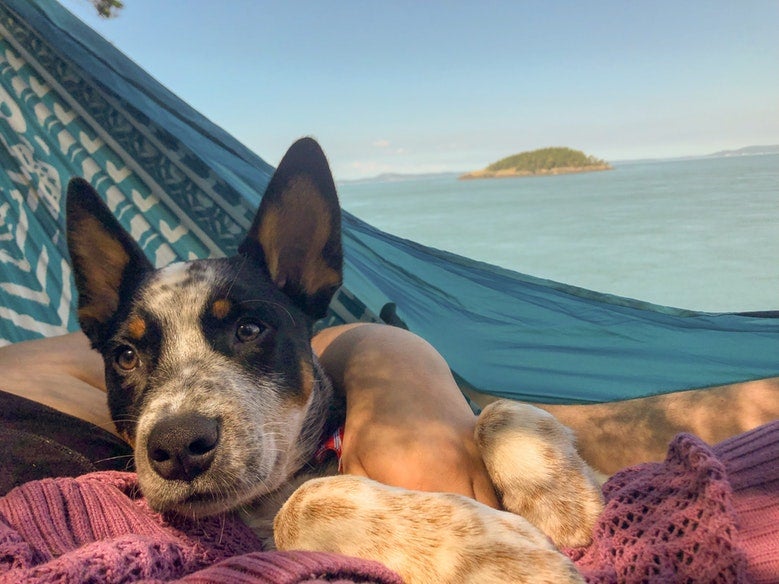 One look at the surrounding pebble beaches, forested shorelines and emerald water, and you'll understand why Deception Pass State Park campers say it's the best campground in Washington state. The three camping areas at the park are spread out around the park's two islands and 77,000-feet of saltwater shoreline, holding more than 300 accessible sites.
"I have camped at Deception Pass multiple times. The campground has ocean access and hiking access. Overall the campgrounds are well maintained and the bathrooms were always well-stocked. It is a popular campground for families, with kiddos riding bikes and running around." —The Dyrt camper Shawna C.
"Such a beautiful campground with so many families! It was wonderful to see kids (and parents) everywhere. The views were fantastic from all sides, from giant old growth trees to sparkling water views, this is a MUST camp destination! We went during Memorial Day, so the campground was crowded, but our spot, 183, was honestly perfect. It felt separate from the many other campers. The Park Rangers were phenomenal!" — The Dyrt camper Marcia L.
Camp Here
---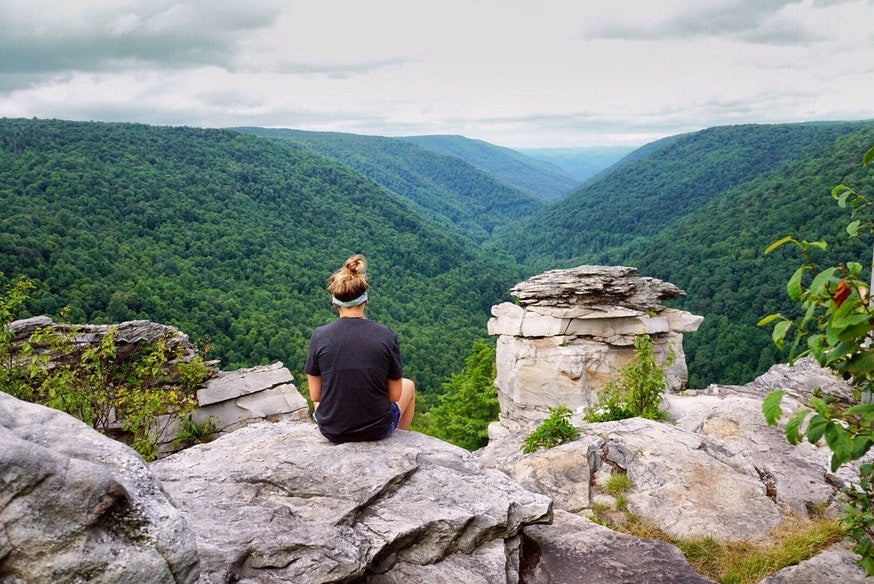 There's no better place to dive into the backwoods of West Virginia than Blackwater Falls State Park. The park's rural setting, paired with a 57-foot cascade tinted by the tannic acid of fallen hemlock and red spruce needles, offer a slice of prehistory just outside your tent. Campers can choose from RV, tent and group sites.
"Had an amazing time at this campground. The sites were clean. Had drinkable water in walking distance and also public bathrooms with showers. The trails and views were amazing. Also good fishing near by. I highly recommend staying at this campsite." —The Dyrt camper David F.
Camp Here
---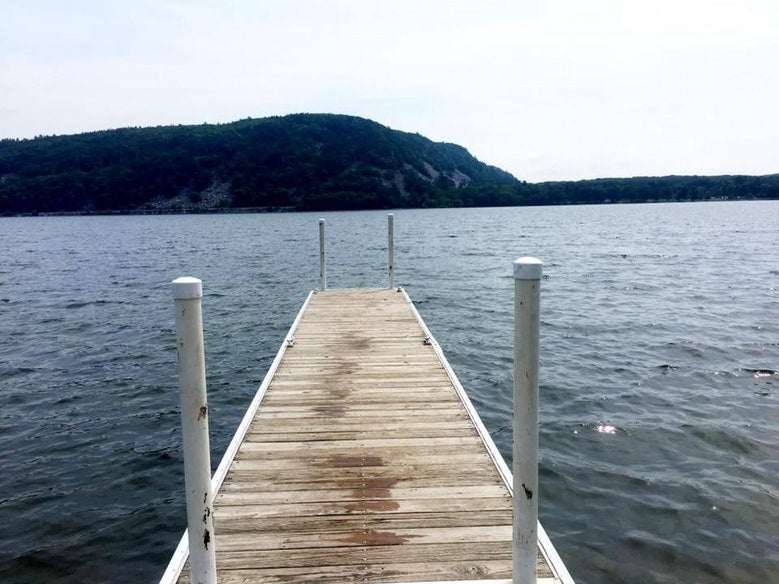 Devils Lake State Park, just north of Madison, has a taste of all the best elements that make up the north country. Perched on the edge of a 360-acre lake, the park's more than 500 campsites are the ultimate destination for swimming, fishing, boating and even ice fishing in the offseason. The surrounding park has hiking trails and craggy cliffs for climbing.
"Amazing!! Absolutely adored. Stopped by on a road trip from Minnesota to Maryland and was my absolute favorite stop!" —The Dyrt camper Delana H.
Camp Here
---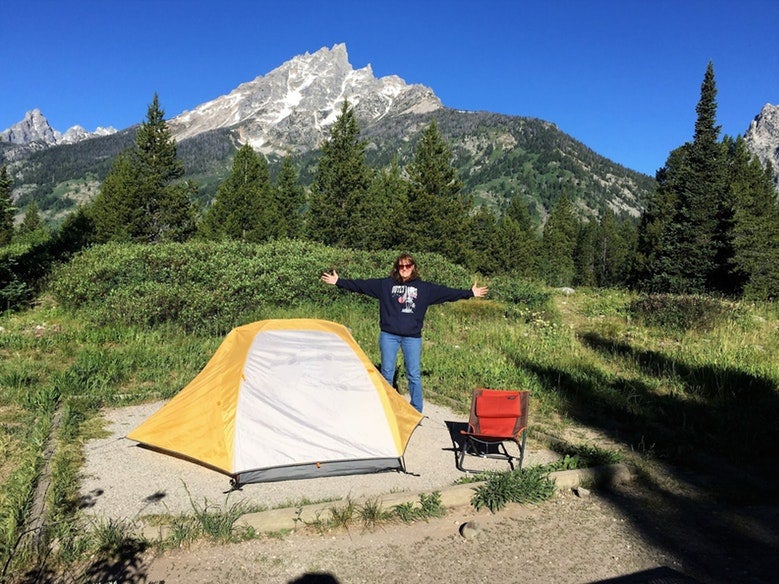 Whether you're coming for the rare and majestic wildlife or the stunning scenery of the Grand Tetons, there's no better place to experience the best of Wyoming than Jenny Lake. 50 first-come, first-served campsites managed by the National Park Service are available for campers looking to surround themselves in one of the most unique landscape in the U.S. While amenities are far and few here, backcountry campers will appreciate the easy access to hiking in the national park.
"I've stayed at this campground before and always enjoy it. Great area of the park with trails close by. Lots of scenery, water and wildlife opportunities! I will go back again" —The Dyrt camper Tom C.
Camp Here
---
Related Campgrounds:
Popular Articles: