Boondocking is more than a funny word: it's a totally rad way to hit the road! Essentially, "boondocking"  is when you utilize free camping without amenities or hookups. The term is most popular in the RV and Camper Van community. Traditional campgrounds offer access to all kinds of comforts, from water and electricity to WiFi and cable. However in many cases, these comforts cost money, which is hard enough to come by as is. Learn everything there is to know about boondocking as well as its benefits and pitfalls.
Boondocking: The Complete Guide to Free Camping (Almost) Anywhere
Every day, campers and travelers choose to escape the crowds of campgrounds for some off-grid exploring. There's a wide range of camping available under the term "Boondocking." It can range from setting up camp in the backcountry free from prying eyes, to being surrounded at Wal-Mart by a sea of fellow travelers camping out in the parking lot.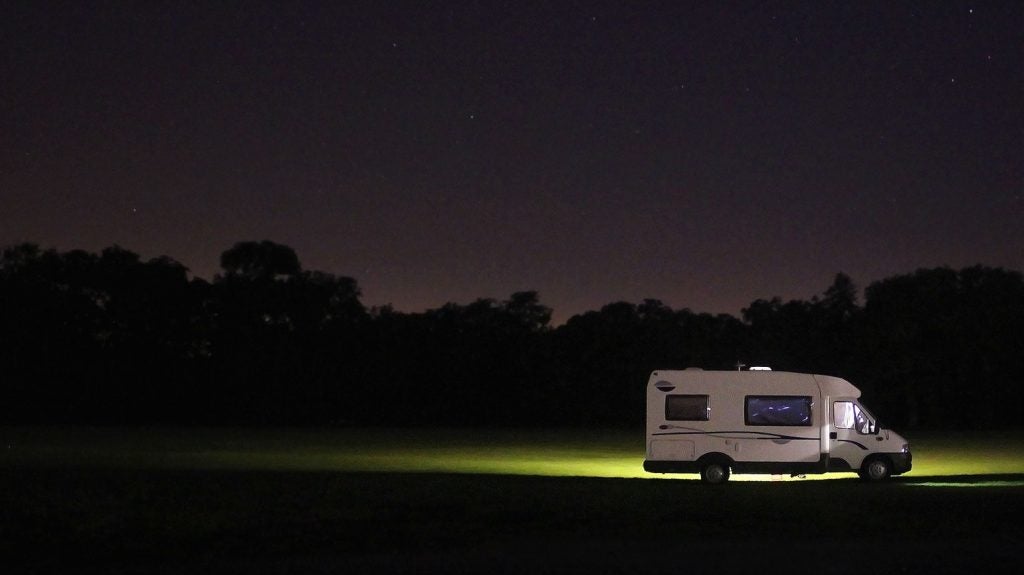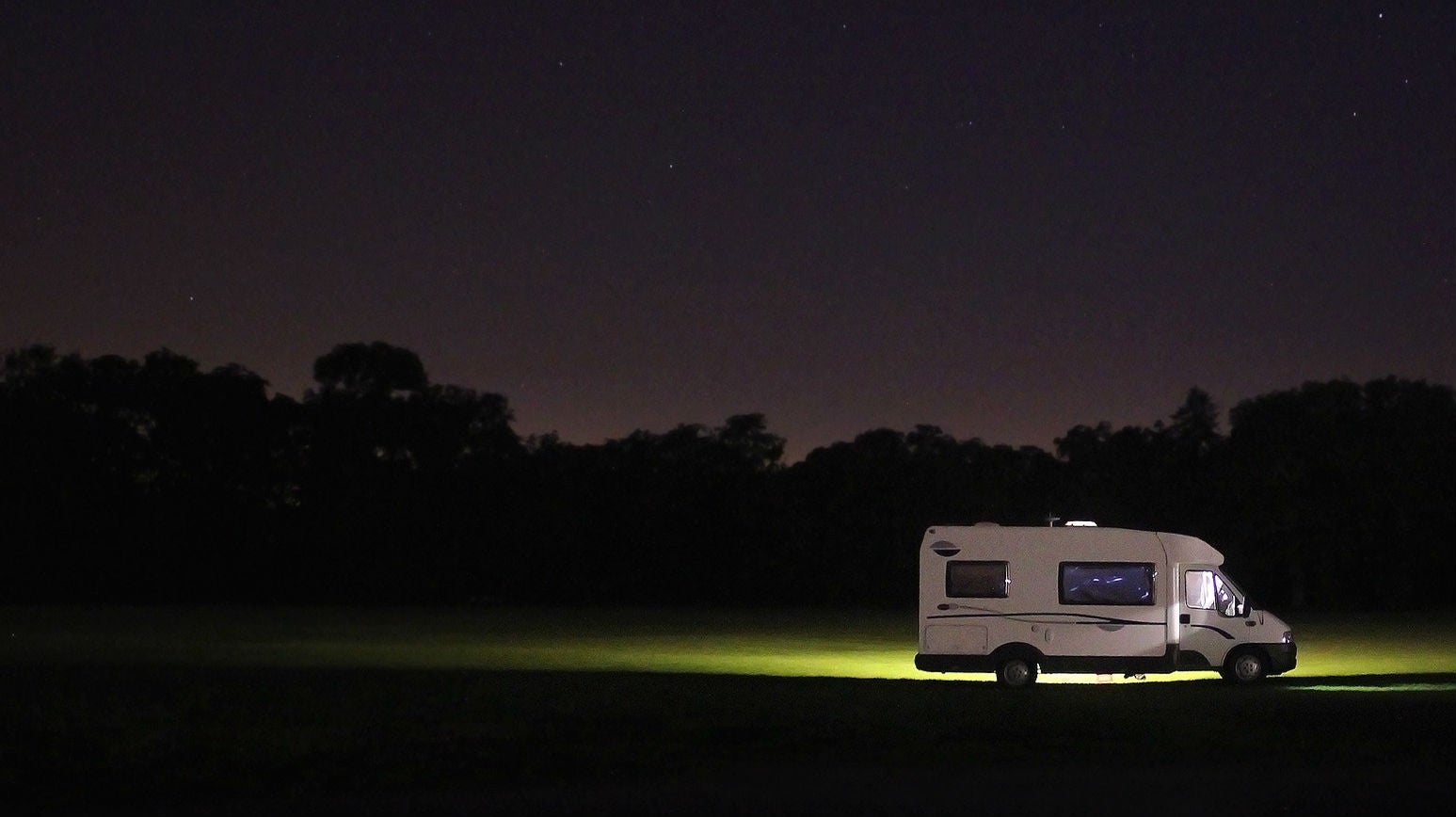 You might opt for boondocking for more nature or more privacy, or you might just be looking for a free place to park your RV. Here are a few different types of boondocking, and how to find those free or cheap places to camp.
What is Boondocking?
In certain respects, boondocking is a simpler form of camping. You free yourself from the reservation process and the camping fees. You also cut yourself off from the little luxuries that make campers and vans so comfortable — which can be nice if you're really looking to unplug from the stresses of regular life and connect with nature.
Boondocking is also a handy way to just park and sleep. If your goal is traveling from point A to point B, and you don't need to sit around a campfire and listen to a babbling brook, parking in a free lot over night is a handy way to save you time and money. You can enjoy the scenery when you get to your destination!
Depending on why and how you're looking to boondock, there are a variety of options for free and cheap camping.
Boondocking Safety Practices and Procedures
It's normal to feel a little hesistant when boondocking, especially when you start. There's a variety of factors to consider when deciding if a location is safe for boondocking.
Choose a Spot Where Overnight Parking is Allowed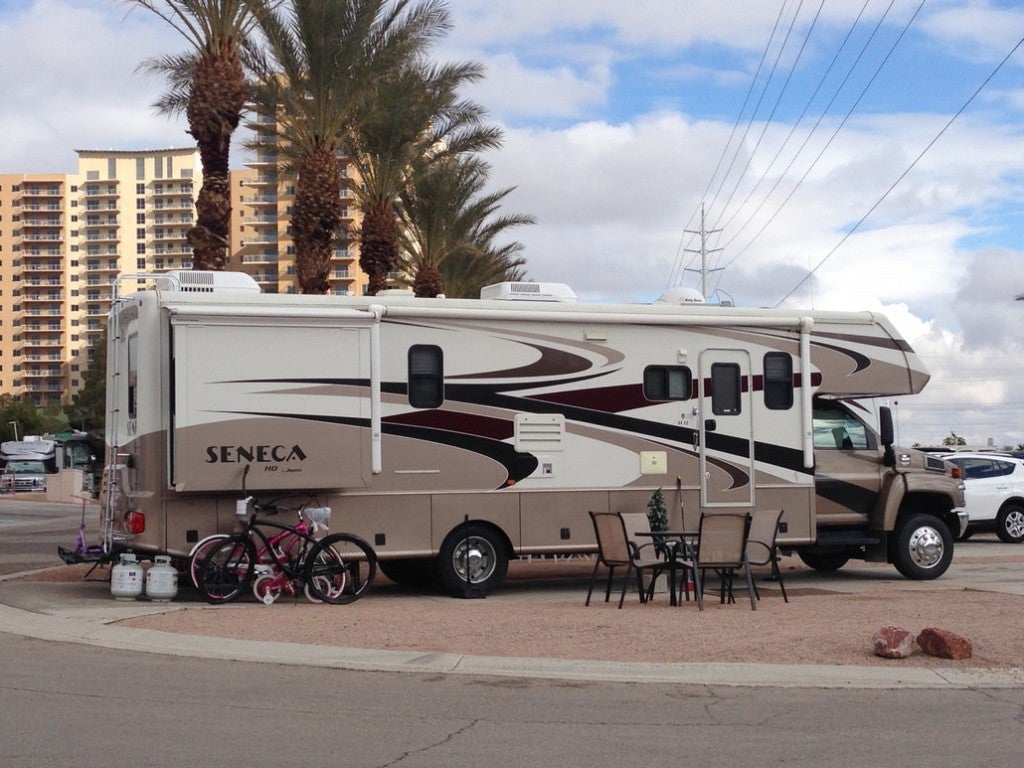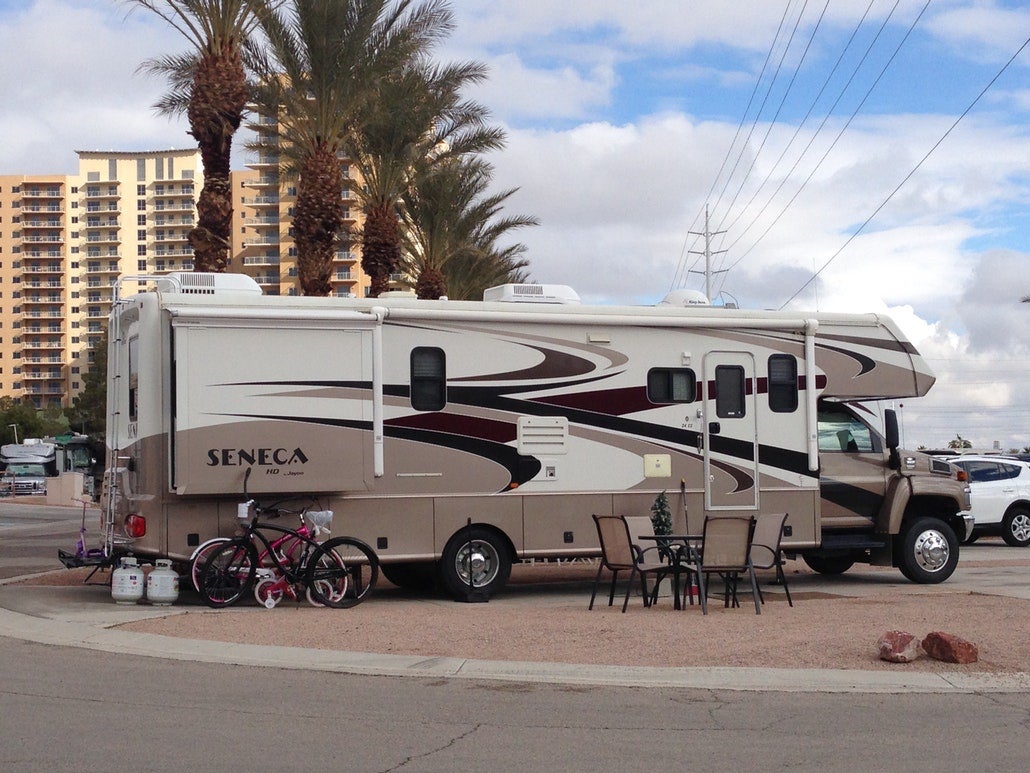 There's a ton of different locations where you are legally allowed to stay overnight. If you're out in the wilderness, finding a spot to safely boondock is usually as simple as picking somewhere less traveled or public land (through the BLM for example.) If you're in town and need to find free camping quickly, here's some other popular options:
Walmart Parking Lots: 

Those looking for Boondocking can stay up to 24 hours at a time in any Walmart parking lot. Perfect for stocking up on supplies and staying relatively visible. If you need more time, simply switch to a different Walmart and then return later in the week.

Truck Stops/Rest Areas:

 Many truck stops and rest areas are totally fine with RVers and Van campers staying overnight. Be sure to let someone know where you're at though as there is usually very little supervision here.

Visitors Centers: 

While a little unconventional, visitor centers often remain unoccupied during nighttime hours and may even have access to running water and bathroom. Always check with the visitor center you plan to stay at before committing to boondocking there.

Trail Heads: 

Tons of trails are used for overnight backpacking trips. As a result it's not uncommon to see cars parked at Trail Heads overnight. When choosing your trail head, check the surrounding areas thoroughly to ensure it feels safe and well traveled. Tent camping on a trail-head is usually harder as they tend to be monitored.

Apartment Complexes:

One of the riskier options, boondocking apartment complexes requires a good sense of awareness and feel. Many have maintenance and/or night time security that will call a tow truck if they see your rig. Still, with a little patience finding an apartment complex suitable for boondocking is definitely possible.

Hotels/Motels: 

Similar to apartments, boondocking in a hotel/motel parking lot is always going to be a gamble. Many major hotels won't mind assuming their parking lot is already pretty empty. However if full, it might be best to keep looking as you don't want to risk being towed.
Prepare your Boondocking Essentials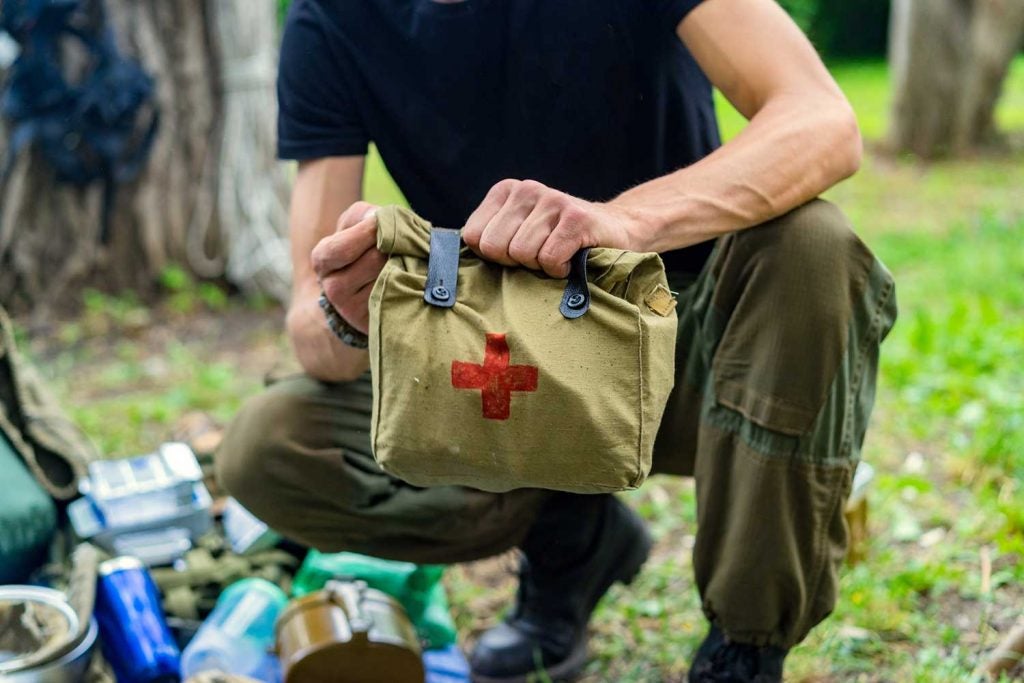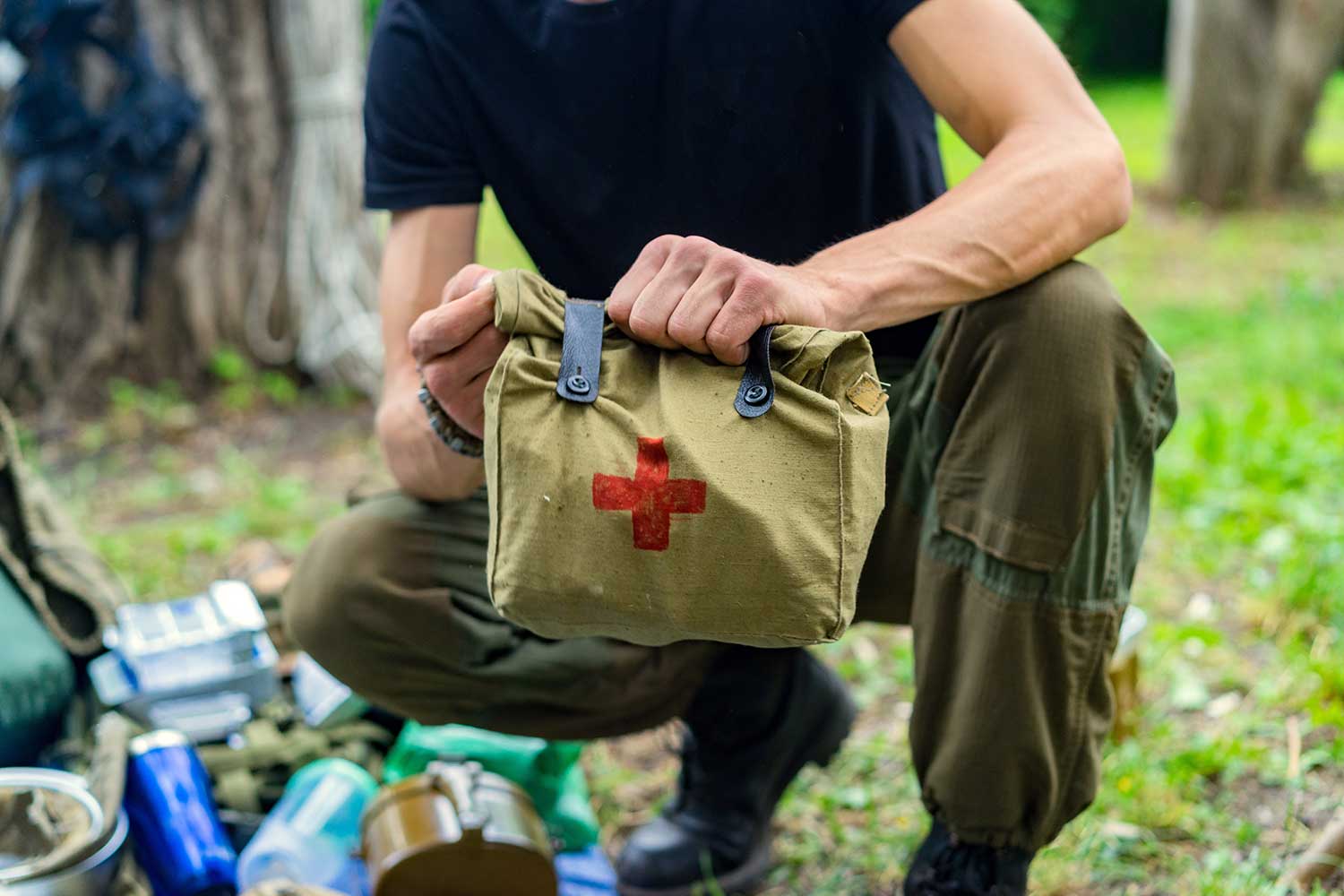 Image from The Dyrt camper David G.
When boondocking you need to ask yourself: do I have the bare essentials to be comfortable overnight? Do I have water, food, and warmth? If you're boondocking in a big box store parking lot, you can probably go buy anything you're missing. But if you're parking on a secluded forest road, you're going to need to bring supplies. It's important to plan out the length of your trip as well to ensure you don't run out of supplies.
How to find Boondocking in National Forests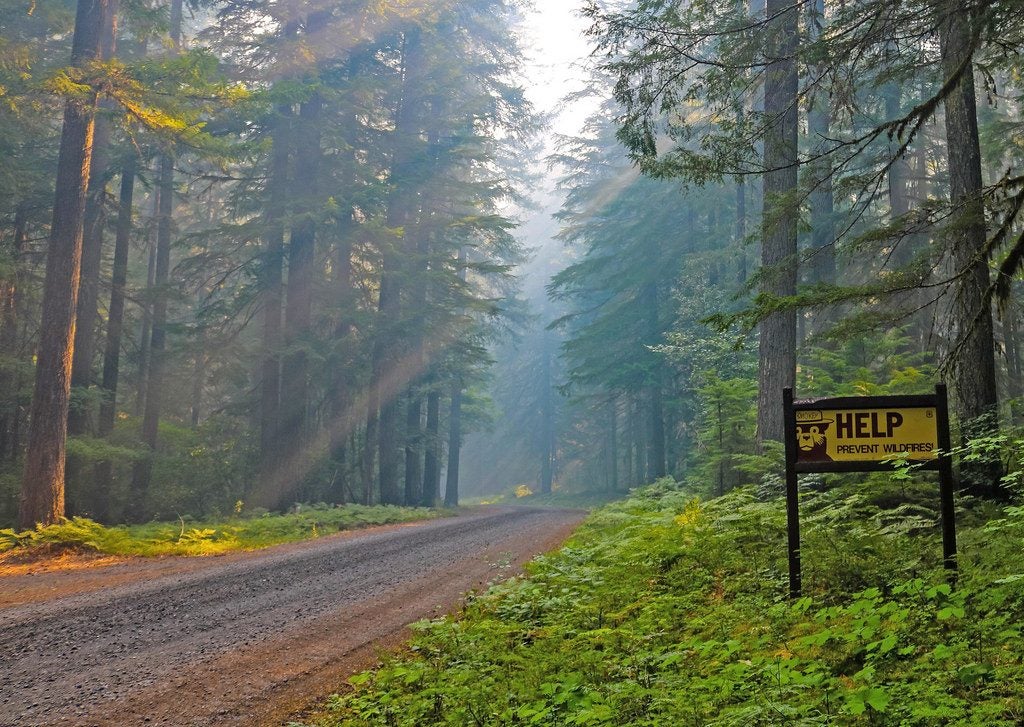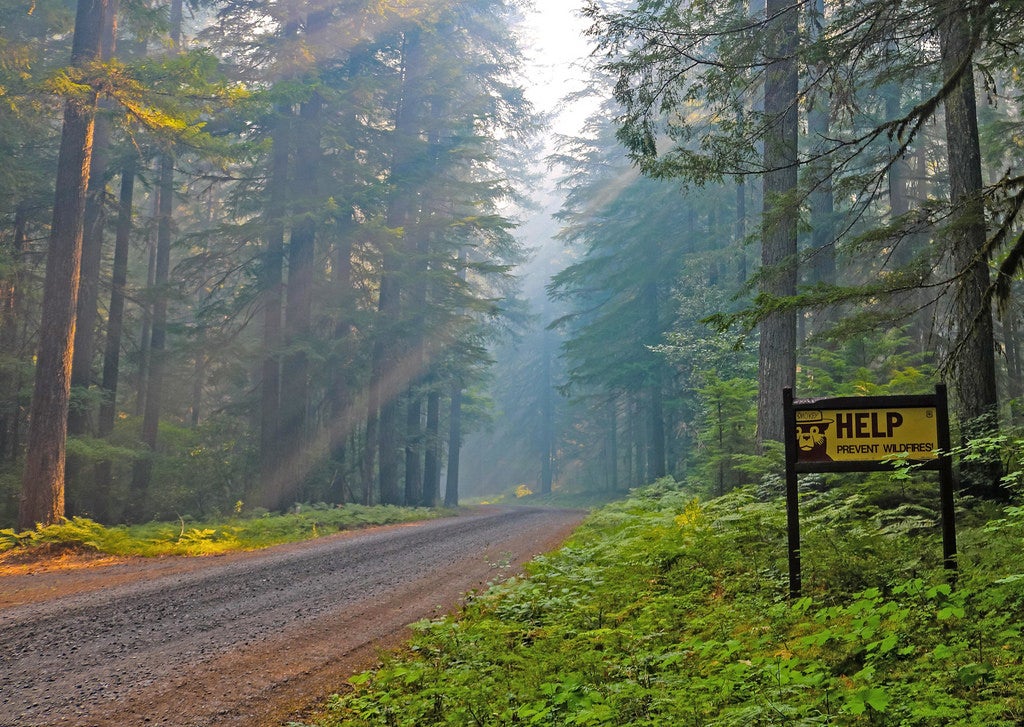 Many national forests and Bureau of Land Management (BLM) lands across the United States offer primitive campsites with no amenities. Typically, you can camp anywhere in a national forest, as long as there is no signage noting otherwise. This makes boondocking a great option for RVers looking to visit the various National Parks. Follow forest access roads to find spots where you can park and "camp" for free.
If you have a big RV, some forest access roads might be difficult to access. They're often narrow and unpaved. Check with a local ranger station on where you might be able to park for the night.
The USDA provides guidelines on how and where to camp in National Forests and BLM land.
The US Public Lands app is also a great resource for finding public lands with free campsites. Just be sure to do the research BEFORE venturing deep into the woods, as you'll likely lose cell coverage.
Find Free Camping in the Backcountry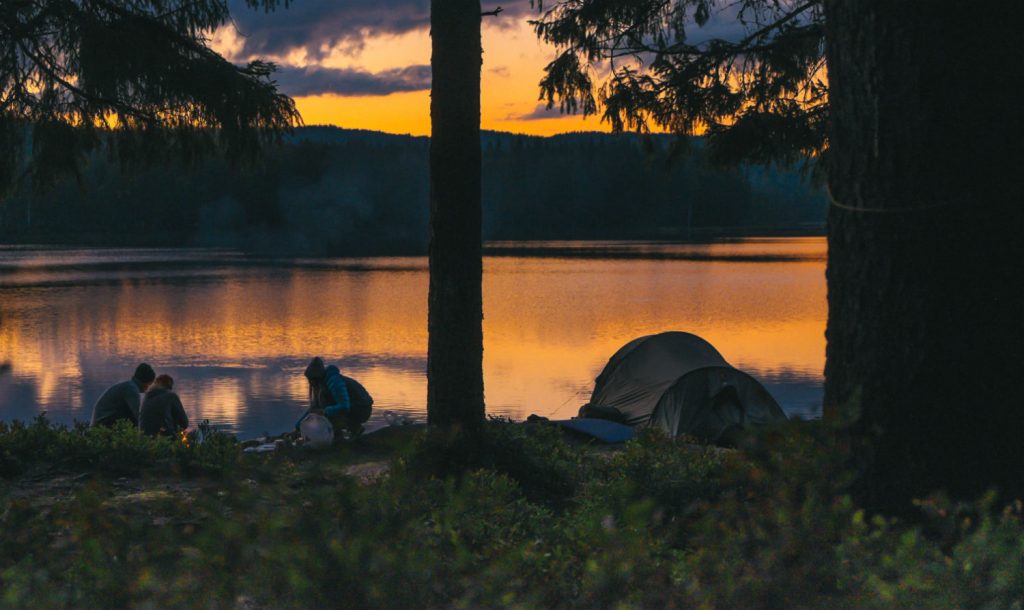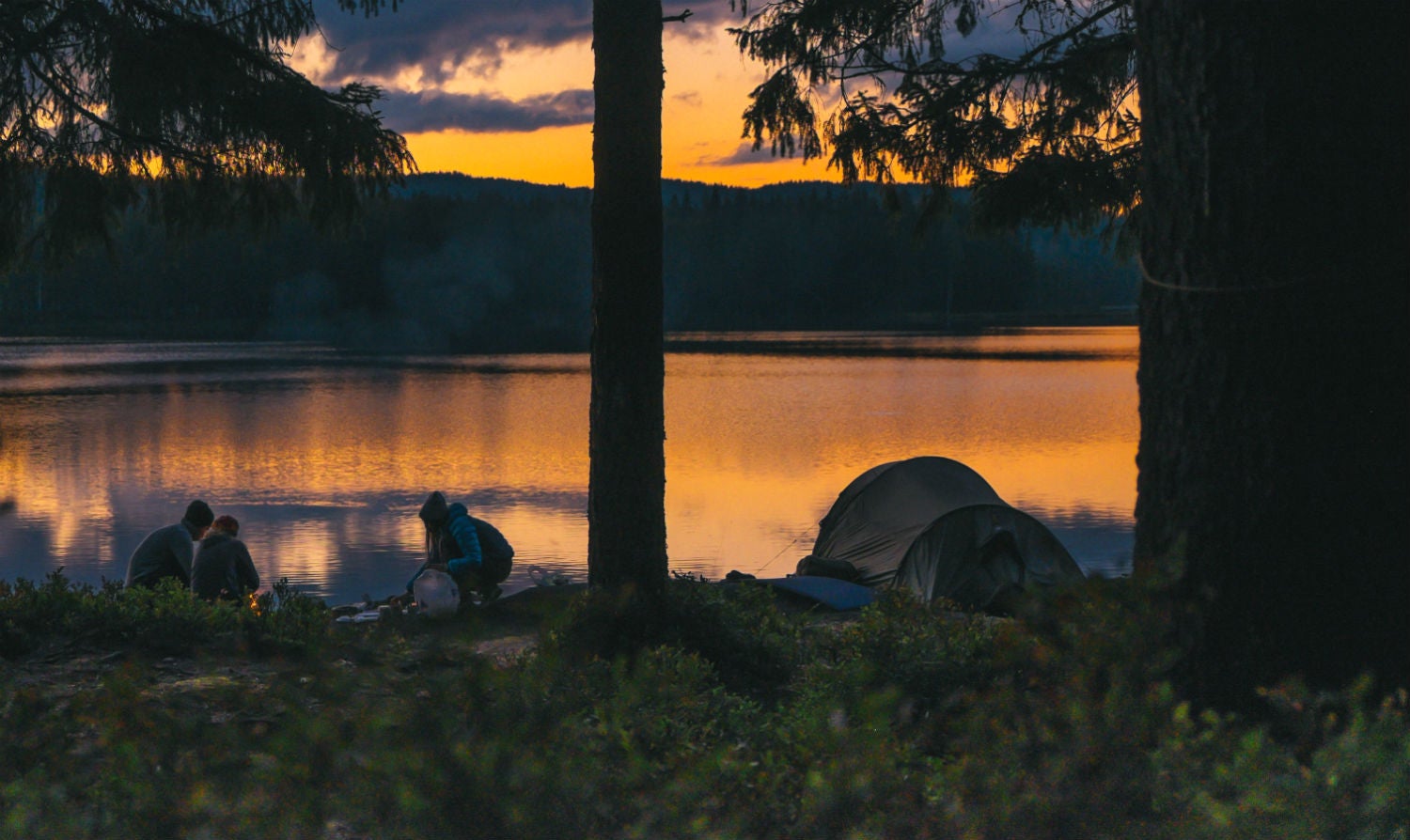 Backcountry camping often refers to tent camping. You park your car at a trailhead and carry all your camping gear with you on your back until you reach your remote campsite. If you're lucky, you might have an outhouse.
RVers can also camp in the backcountry in some instances. Many National Parks and Forests have primitive campgrounds with RV sites available. Best for small RVs and pop-up campers, these primitive campgrounds have no hookups and do not offer potable water or dump stations. If you're keen to try backcountry camping, in a tent or RV, you should check to see if you need a special backcountry permit.
Did you know there are Free Campgrounds?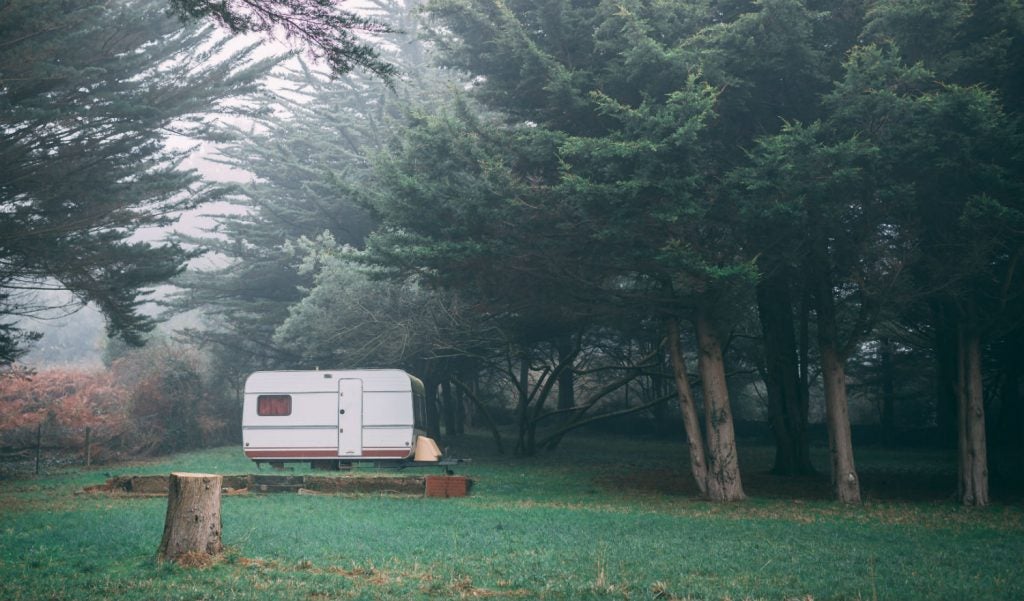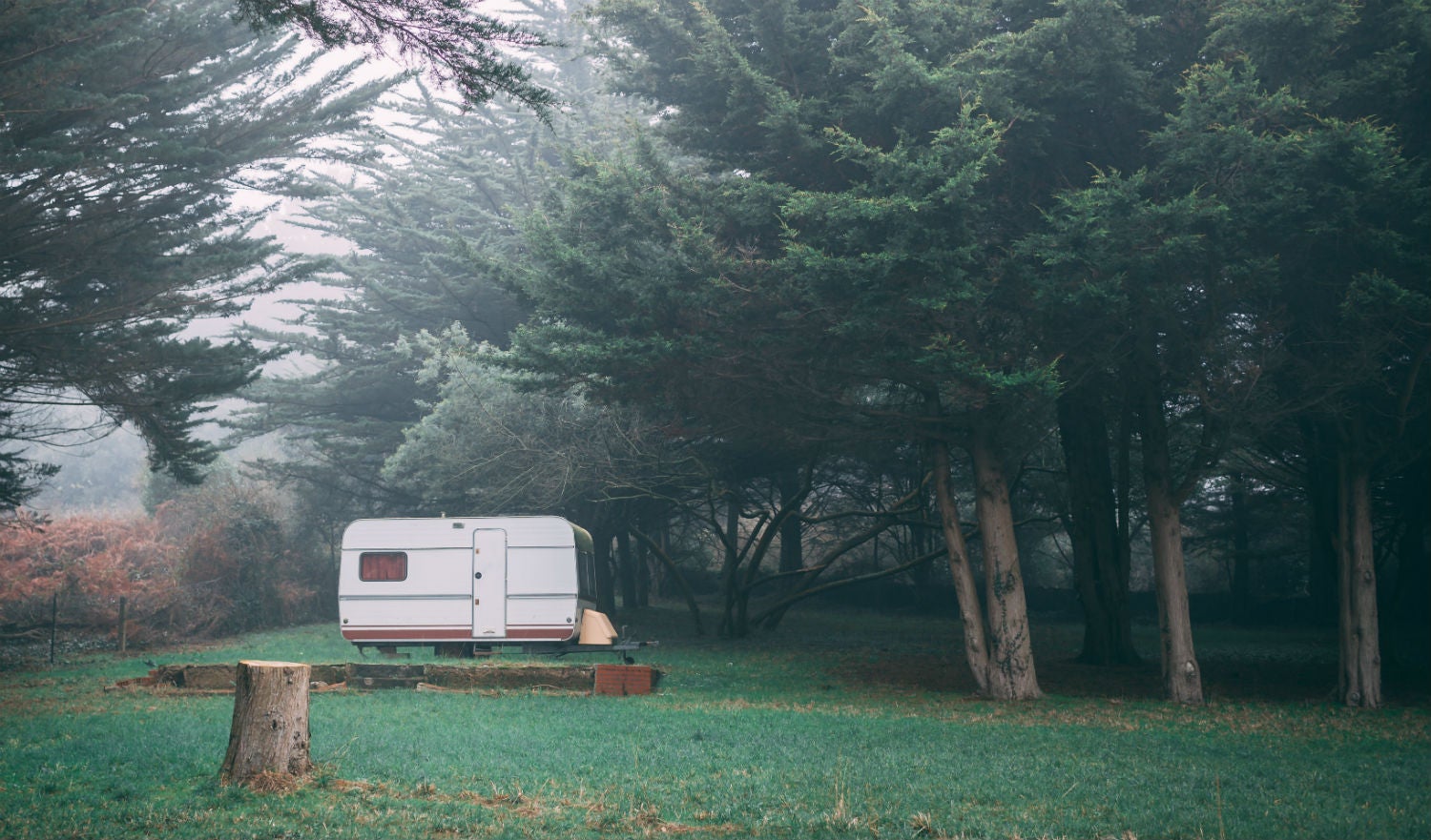 Most free campgrounds are dispersed campsites on public land. Many are managed by the state's Fish and Wildlife Services or the National Forest Service and should be considered primitive.
While it's typically free, another option for saving money is to "dry camp." Dry camping refers to staying at a commercial campground with no hookups. You must rely on your own tanks and generators. RV sites with full hookups often cost over twice that of a site without hookups.
Other Parking Lots for Boondocking
It's not uncommon to see several RVs parked at your local big box store during the warmer months. Many of these big box stores, like Walmart, Cabela's and even Cracker Barrel, offer free overnight RV parking. Depending on the state, you may also park overnight at rest areas and visitors canters along the highways. Availability and ability to stay overnight varies largely on the store's management. Here's some popular overnight parking lots:
Walmart
Cabellas
Dennys
IHOP
Holiday Inn
Marriot Inn
Target
Winco/Safeway/24 Hour Grocery Stores
QFC
Get out and start Boondocking Today!
If you're new to the RV or vanlife world, you will undoubtedly go boondocking at some point. Perhaps you already have and didn't even realize it! Either way, boondocking takes many forms, and you can find a style that works for you. It's a really effective way to save money, and spend more time camping and doing what you love. Don't miss out on this great opportunity to find free camping near you.
---
Want to learn more about boondocking? Join The RV Campfire or The Vanlife Campfire where you can exchange stories and advice around mobile living and camping. 
---