Welcoming visitors to the 794,000-acre Joshua Tree National Park, Joshua trees (actually yuccas) thrive in this sandy plain that is studded by massive granite monoliths and rock piles. Named by Mormon settlers, the upwards stretching branches of Joshua trees reminded them of the Biblical prophet Joshua pointing the way to the promised land. The scope of Joshua Tree National Park includes the low and dry Colorado Desert and the higher, slightly cooler Mojave Desert. Both offering two arid ecosystems that make Joshua Tree camping a mystical, boulder-strewn, unforgettable experience.
Camp Among Giant Boulders in Joshua Tree National Park
Here three Joshua Tree camping destinations that will make perfect base-camps when exploring this unique national park:
Jumbo Rocks offers amazing views from every site with clusters of boulders to climb and play around on. While there's no running water here, there are clean vault restrooms, benches, and fire pits. However, the only downside is that these Joshua Tree camping sites are first-come, first-served, and new sites often fill up mid-morning. If you're lucky enough to snag a spot, be sure to a look up on a clear night because this campground is a stargazer's dream!
Bonus: find out how to make the most out of your trip to Jumbo Rocks!
"This place was incredible. We drove down from San Francisco and arrived around 2am. We found an empty site and slept in the car that night. The next day we set up camp and a friendly ranger came by so we could pay for our spot. We spent the next couple days wandering around the park completely floored by how vast and quiet it was. We also stumbled upon a bunch of rock art! The best part of the whole trip was how bright the stars are at night! Simply incredible!" –The Dyrt camper Carly O.
Located amid the steep rock formations for which Joshua Tree National Park is known, Indian Cove Campground is a popular camping location for avid climbers. This large Joshua Tree campground offers 91 individual campsites, as well as 13 tent-only group sites. The mammoth rocks that surround the site are not only fun to climb on but offer a lot in terms of privacy. Additionally, one of the main benefits about this campground is that you can make a reservation during busy Joshua Tree camping seasons.
"This campsite is located outside the park proper and is great for families, school groups, or camps to stay together in a larger area isolated from some of the other craziness that occurs within the park. Access to the rest of the park is available via hiking trails or by driving out and around through to the entrance in Joshua Tree the town." –The Dyrt camper Amina H.
Located at an elevation of 3,000 feet, Cottonwood Campground offers a fantastic Joshua Tree camping experience in the desert. Found in the quieter, southern area of Joshua Tree National Park, you'll love the excellent stargazing and warmer temperatures. In fact, these dynamics encourages spring wildflowers to bloom early. Each site has a concrete picnic table, a fire ring, as well as water access and flushing toilets. If you want to spend an incredible night under the stars, this campground is for you.
"The campground is sandy and dusty (as is the whole park since it's a desert), and each site has a concrete picnic table and a fire ring. Unlike most of Joshua Tree's campground, Cottonwood does have a water point (and flushing toilets). Rumor is that this site is also last to fill up in the busy months because it is much further out of the way from the other campgrounds. You shouldn't forget to fill up your water jugs before you leave if you're traveling north deeper into the park." –The Dyrt camper Stephanie Z.
---
Joshua Tree Camping Activities
Joshua Tree National Park's boulder strewn landscape is known among enthusiasts as the best place to recreate in all of California. For example, mountain bikers are captivated by the desert scenery and miles of trails.  Furthermore, hikers relish in hidden pan-palm oases that are fed by natural springs and small streams. Apart from this, Climbers come from all over to enjoy the thousands of vertical feet of boulder hills and rock faces throughout. If you're looking for activities beyond those, here's some unique items for your Joshua Tree camping trip.  
1. Joshua Tree Camping Brings World-Class Climbing and Bouldering Opportunities
Climbing the expansive boulder hills of  Joshua Tree National Park is one of the area's most popular attractions. Great for older children and beginners, this is a fun way to catch some of the desert views (including San Gorgonio) and enjoy the desert lifestyle. I still have fond memories from when I came here as a teenager and was able to ascend to to the top of one of the nearby mountains over a small day-hike. The wide-open and panoramic views at the top make this a great first-time choice if you're camping in Joshua Tree.
2. Take a Drive Through the Geologic Wonders of The Desert
Coming in at 18 miles long, with 16 different stops, this motor tour is an easy way to see the area without getting out of the car. This road can be difficult to complete however, unless you have a 4 x 4 vehicle. In general when the weather is right, most vehicles can make it through fine. That said, the park service recommends that drivers should turn around if their vehicle gets stuck in the sand or has a hard time making it over the various obstacles. Consequently, this is not a great road for RVers, Cyclist, Motorcycles, etc. To learn more, check out the National Park's Website. 
The Key Ranch is originally home to William F. Keys, and is a testament to the hard work of his family. For over 60 years his family worked to restore this ranch, settle in Joshua Tree, and prosper despite the conditions. Today you can actually visit it and have camp rangers give you a guided tour, detailing their efforts to restore the site. There is a ranch house, school, store, and even a workshop. In addition, workers replanted an old fruit orchard and the grounds are full of various old equipment used to establish the Ranch.
Learn more about Joshua Tree Camping
Two of the Dyrt's Rangers who spent a year visiting all 59 National Parks, have put together this incredible video to document their firsthand experience in Joshua Tree with the hopes of improving the visit of others.
Ranger Tip: Many popular campsites are first-come, first-served, so if you'd like a spot, plan to arrive early in the morning and watch for campers that are leaving for the day.
It's Never to Experience the Magic and Wonder of Joshua Tree Camping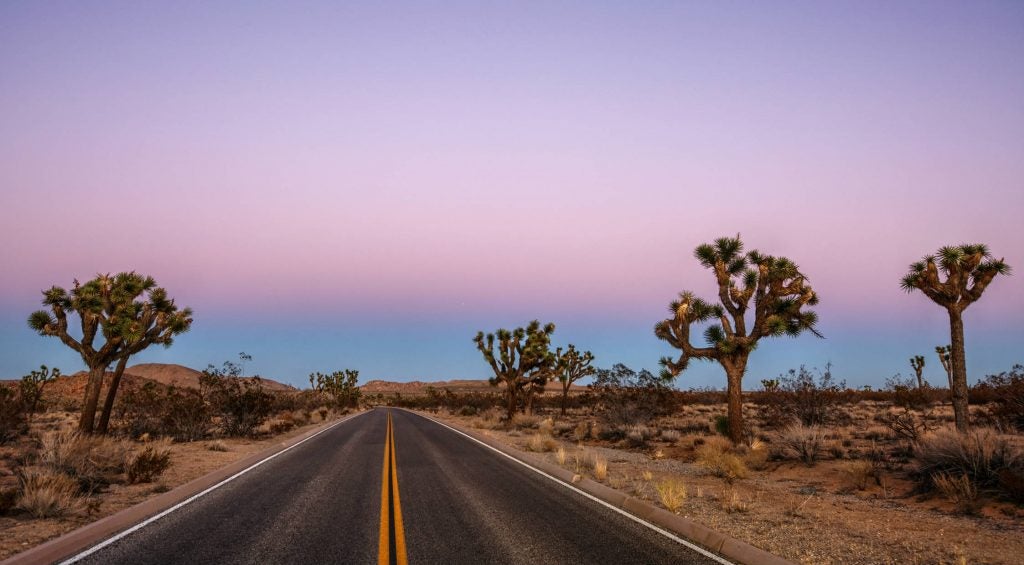 With picturesque sunsets over hundreds of thousands of acres of unspoiled land, you're going to love your time at Joshua Tree. To this day it's still one of my favorite experiences, and one that will stay true to my heart for years to come. Whether you're just visiting by car or camping through the back country, you'll never have a dull moment while camping in Joshua Tree National Park.
Looking for more information on Joshua Tree camping and campsites? We are always updating our database to assist our campers in finding out the most up to date info on the web. If you're trying to stay in the loop, Save this list of popular Joshua Tree camping destinations today!
---
Related Campgrounds:
Popular Articles: