You can now view US Forest Service, Bureau of Land Management, and National Park Service Map Layers using The Dyrt PRO on the website or in the #1 ranked iOS or Android apps — even if you lose cell service, thanks to The Dyrt PRO Offline Access.
Find Free Camping with Map Layers
Note: The best way to try The Dyrt PRO's Map Layers is in The Dyrt app or on The Dyrt's desktop website.
PRO Map Layers let you see all USFS and BLM areas in the U.S., and you can download entire map regions along with their Map Layers before you hit the road. With PRO Map Layers you can:
Find free camping areas

Layer USFS and BLM boundaries on maps

Toggle your downloaded map areas on or off, even when no WiFi is available
As a camper I feel so much safer driving miles-deep into the woods knowing I have every campground in America, plus downloaded USFS and BLM maps, right in my pocket in The Dyrt app.
Map Layers is part of The Dyrt PRO, which is just $35.99 per year. To make it even easier for you to add The Dyrt PRO's essential tools to your kit, you can try it free for 7 days to see if you like it first.
Download The Dyrt app and try PRO Map Layers today — here's a link to download the app. Make sure you start a Free Trial, then go to the map, apply Map Layers, and start exploring. You're going to love it. And if you don't, just cancel your free trial.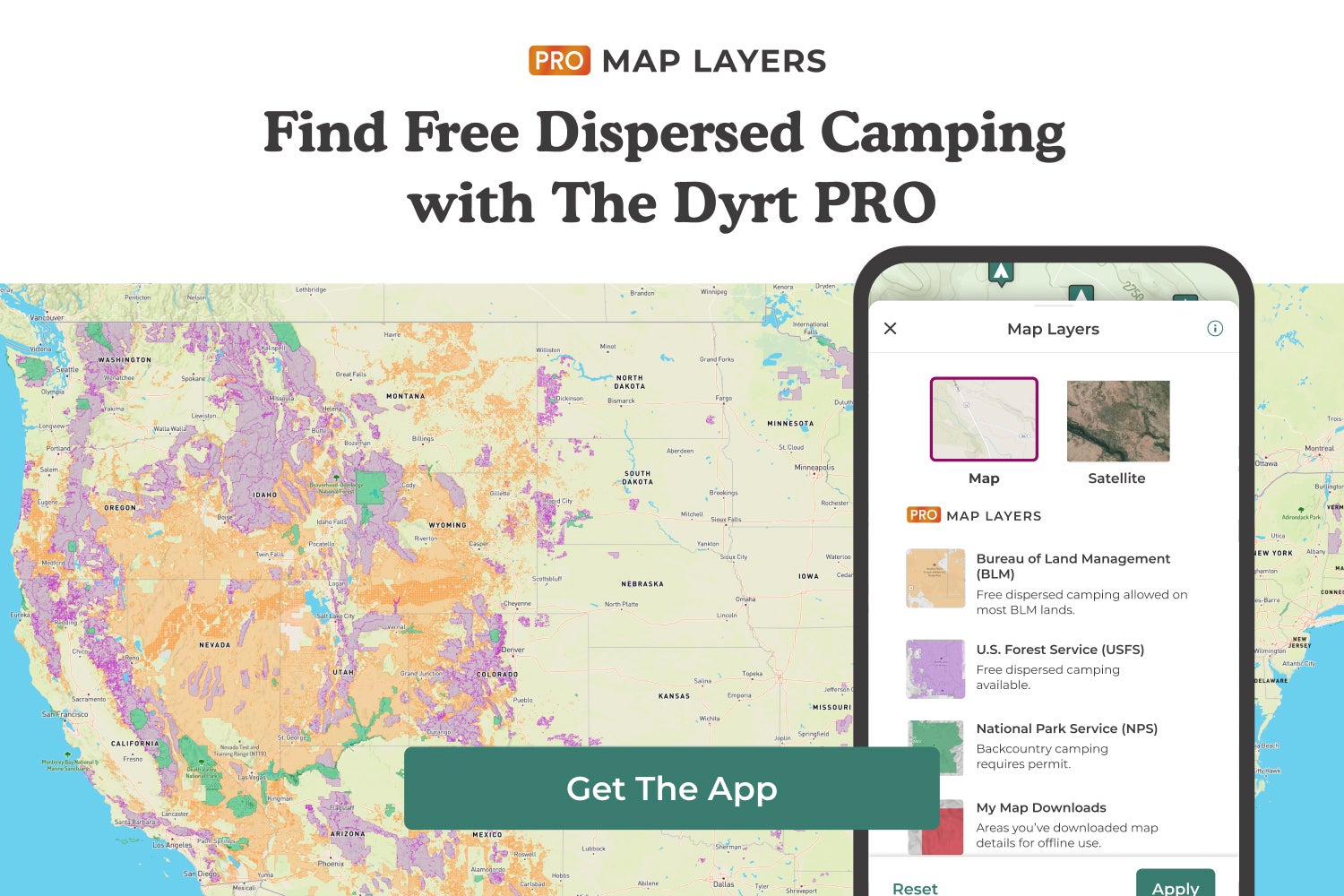 Note: Map Layers works on the mobile website, but the experience is much more seamless in the app — for this reason, we recommend downloading the app.