If you're looking for the best camping stove in America, there's a new gold standard you should consider: Primus's outdoor stoves.
Primus is celebrating its 125th year of operation, an impressive capstone on a storied timeline:
1892 – The first soot-free kerosene stove is constructed by Frans W. Lindqvist. The stove is named Primus.
1911 – Roald Amundsen reaches the South Pole. A Primus brand stove is on the expedition.
1953 – On 29 May 1953 Sir Edmund Hillary and Tenzing Norgay become the first people to scale Mount Everest. Their food is cooked on a Primus stove.
A Swedish brand, Primus has a firm foothold as a top camping stove across Europe. Recently, Primus has partnered with Fjällraven in an effort to increase global reach of their products, and we couldn't be more excited. Here are just two stoves from their large collection that we're eyeing in 2017.
Primus' Onja Stove
Primus has been showing off their Onja stove for a little over half a year now, and not without good reason: it's a beautiful piece of engineering. As their lightest two-burner stove, it is great for a camping trip, tail gaiting, or an excursion out of the city.
The Onja Stove retails for $139.95.
Primus' Classic Trail Stove
When you're on the trail, sometimes you just want a reliable gas canister stove. There's beauty in simplicity, and Primus shows their expertise with their simple and effective Classic Trail stove. It's everything you need, and nothing more — making it the perfect trail companion.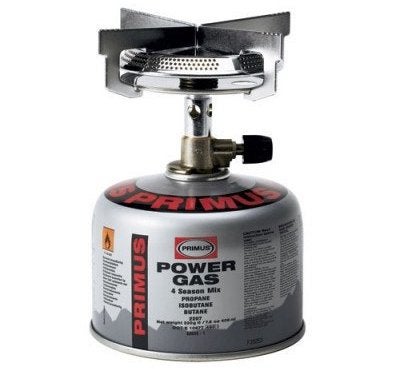 The Classic Trail stove retails for $19.95.
Check out Primus' full range of stoves available for purchase in the US here.
---
Popular Articles: