This guide to national forests in Idaho is brought to you by our friends at Stream2Sea. The makers of truly eco-conscious and biodegradable mineral sunscreens that are 100% safe for ocean and coral reef health.
---
Idaho proudly boasts the greatest percentage of national forest land of any state, with nearly 40% of its total area dedicated to national forest public land. In total, national forests make up almost 21 million acres across Idaho. Couple that with one of the lowest population densities of any US state, at just 19 people per square mile, and that certainly makes Idaho a haven of wilderness and seclusion.
Your Guide to The Many National Forests of Idaho
One of the best ways to enjoy your very own slice of that secluded wilderness — dispersed camping. For those who don't know, "dispersed camping" means: camping in undeveloped campsites, for free! This type of free camping is allowed in all national forests, unless otherwise noted. Considering that nearly half of Idaho's land is designated for national forests, it may well be the premiere dispersed camping destination in the country. Check out our free camping guide to learn all about it.
1. Boise National Forest
Boise National Forest is situated in central Idaho, about a 2-hour drive northeast of the state's capital city. This forest covers 2.6 million acres and is known for its mountainous landscape and conifer forests filled with multiple species of pine and fir trees. An incredible 1,300 miles of trails sprawl across the forest, which include access for hiking, horseback riding, mountain biking, as well as select trails for motorcycles and ATVs. The impressive network of trails in Boise National Forest are actually dwarfed by a staggering 7,600 miles of streams and rivers. Plus there are also more than 250 lakes and reservoirs.
Campground Recommendations:
2.  Kootenai National Forest
Located in the northeast corner of Idaho, the Kootenai National Forest stretches across 2.2 million acres and extends into the northwest corner of Montana. Visitors to Kootenai National Forest will encounter grasslands, jagged mountain ranges and rugged terrain abound. The rough, bouldered geography makes it a popular destination for rock climbers, as well as an ideal home for large wildlife like Bighorn Sheep. The hundreds of miles of trails within the park will take you by campgrounds, climbing crags, and dozens of secluded lakes.
Campground Recommendations:
3.  Payette National Forest
Payette National Forest encompasses some of the most diverse landscapes in Idaho. With over 2.3 million acres of land to explore, you'll find a bounty of conifer forests and snowy mountains, but you'll also find a more surprising region covered in hot desert grasslands. Plus, the west end of the forest will take you right up to the Oregon-Idaho border, where you'll find Hells Canyon, the deepest river gorge in North America. Payette's remarkable geography can be enjoyed year-round, with a wide variety of activities for all types of visitors. Hiking, fishing, boating and camping are popular during the warmer months while skiing, snowmobiling and snowshoeing are the star attractions in the winter.
Campground Recommendations:
4. Salmon-Challis National Forest
Spanning an astounding 4.3 million acres, Salmon-Challis National Forest is the third largest national forest in the continental United States. Until 2012 when the Nez Perce & Clearwater National Forests were merged, Salmon-Challis was nearly 1 million acres larger than the fourth place forest!
Those millions of acres include some of Idaho's most rugged and remote terrain, as well as some of the state's most well-known outdoor destinations. Salmon-Challis contains Idaho's tallest mountain, Borah Peak. It also houses the largest wilderness area in the lower 48 states, the Frank Church/River of No Return Wilderness Area. It is undeniably one of the most impressive national forests in Idaho.
Campground Recommendations:
5. Nez Perce-Clearwater National Forest
Another one of Idaho's massive national forests, the Nez Perce-Clearwater area measures in at 4 million acres. This beautiful, sprawling forest located in north-central Idaho is known for its wild, rugged landscape as well as its diverse plant and animal life. It has also earned a reputation for crystal clear waters and a thriving ecosystem. Visitors are attracted to the area for its celebrated fishing spots, as well as hunting, boating, kayaking, hiking, and camping.
Campground Recommendations:
6. Idaho Panhandle
The "Panhandle" region of north Idaho lends its name to the 2.5-million-acre national forest that sits within it. The Idaho Panhandle National Forest is actually a combination of three previously separate national forests; Coeur d'Alene, Kaniksu and St. Joe. It's an area filled with wildlife of all sizes, hundreds of miles of multipurpose trails, and over half of all of Idaho's natural bodies of water. The extensive network of rivers and lakes have made it a world renowned fishing destination. And believe it or not, the mountains in and around this national forest also produce almost 45% of all the silver mined in the United States.
Campground Recommendations:
7. Caribou-Targhee National Forest
The 3 million acres that make up the Caribou-Targhee National Forest have two very famous neighbors; Yellowstone National Park and Grand Teton National Park. Nestled in the southeastern portion of Idaho, it is actually considered part of the "Greater Yellowstone Area". That means that it's the fortuitous beneficiary of Yellowstone's more stringent conservation efforts, which keep large swaths of the area well-maintained and relatively undisturbed. The United Nations has celebrated its ecological integrity and labeled it as a Biosphere Reserve.
Campground Recommendations:
8. Sawtooth National Forest
The Sawtooth National Forest covers 2.1 million acres of varied terrain in central Idaho—as far as national forests in Idaho go, that's one of the largest. Incredibly, it's estimated that the Sawtooth area includes more than 1,100 lakes and over 3,500 miles of rivers and streams; boaters and fishermen rejoice.
Another unique feature of the Sawtooth Forest is the nearly 1,500 heritage sites found there. History buffs can explore a seemingly endless number of historical spots throughout this national forest. Plus, with the abundance of lakes and rivers in Sawtooth, the water-inclined visitors will have options, including highly-renowned trout fishing, boating spots galore, swimming beaches, and waterfront hiking trails.
Campground Recommendations:
9. Bitterroot National Forest
Technically, it is more accurate to call Bitterroot a national forest of Montana, instead of Idaho. That's because 70% of the forest is located in southwest Montana. The remaining 30% crosses the Idaho stateline, into the north-central portion of the state. That 30% still amounts to nearly half a million acres of Idaho wilderness, which includes Trapper Peak, a picturesque mountain top measuring 10,157 feet tall. Bitterroot's thriving ecosystem serves as a natural habitat to a diverse wildlife population. Fishermen, hikers, rafters, rock climbers, mountain bikers, and campers will all be right at home as well.
Campground Recommendations:
10.  Uinta-Wasatch-Cache National Forest
This is another multi-state forest with the majority of the land lying outside of Idaho. Only about 16 percent of the Uinta-Wasatch-Cache National Forest is within the state of Idaho. The vast majority of it is in Utah (about 81 percent), while a 2 percent sliver of forest crosses into Wyoming. Over time, three different forests have been merged to form what is now a single national forest spread over 2.5 million acres. There are campgrounds, yurts, horseback riding trails, hunting areas, and off-roading trails throughout the forest. Visitors will also love the incredible wildflowers, a diverse display of colors that can be seen during spring, summer, and fall!
Campground Recommendations:
---
This article was brought to you by Stream2Sea.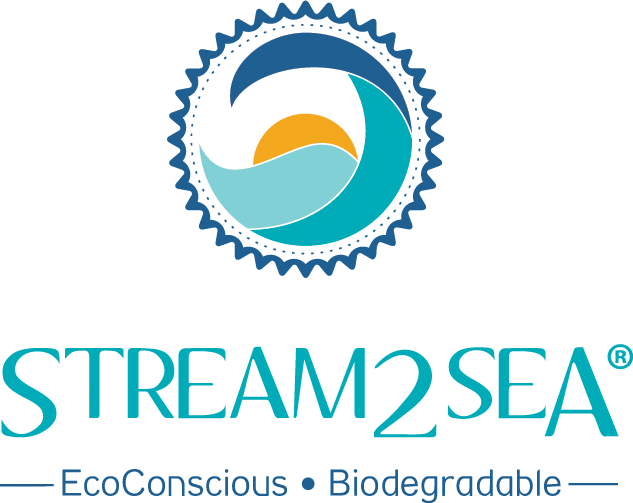 Check out all their eco-friendly products like their shampoo and bodywash for bathing in the backcountry.
---
Related Campgrounds:
Popular Articles:
---

---