This collection of road trips from Las Vegas is brought to you by Travellers Autobarn, offering a huge array of budget-friendly vans with free mileage and no maximum on miles traveled. Their trips include RV rentals from Las Vegas, San Francisco, and many more. 
---
Las Vegas is the perfect launching point for a variety of southwestern outdoor adventures. Spend a few days enjoying the neon lights, sights, and action in Las Vegas before venturing out into the incredible desert scenery that surrounds Sin City. You'll countless hours of sight seeing and fun on road trips from Las Vegas to the Grand Canyon or Death Valley, or if you have more time, hit Los Angeles or San Francisco. There are several national parks and other scenic locales from Las Vegas to surrounding major cities.
Road Trip from Las Vegas to San Francisco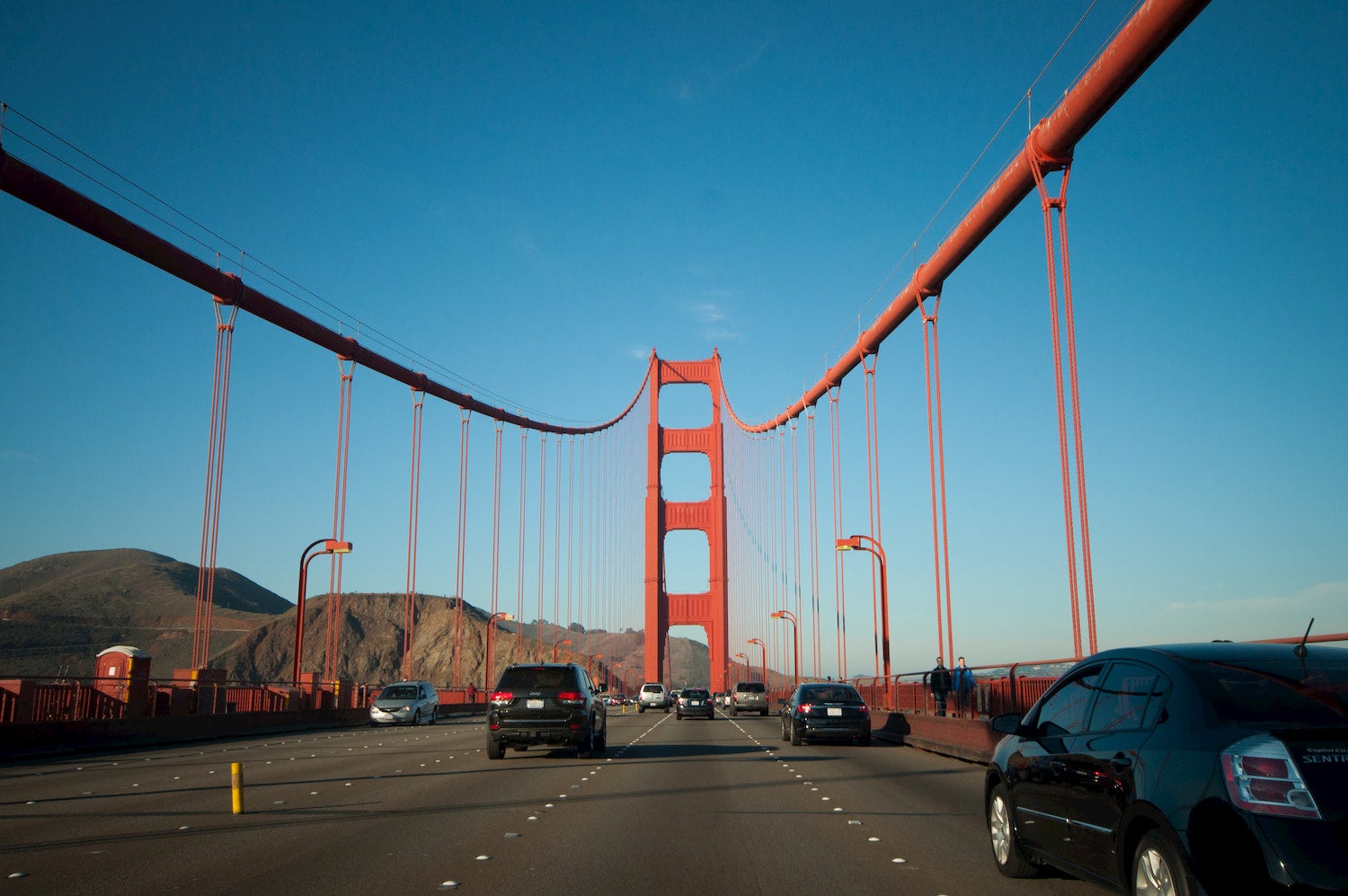 This 900-mile route from Las Vegas to San Francisco takes you through three of America's most iconic national parks before winding up in the rolling vineyards of Napa Valley just outside of San Francisco.
Head northwest from the glittering lights of Las Vegas and into a landscape of extremes at Death Valley National Park. The below-sea-level basin has the lowest elevation on the continent and is known as "the hottest, driest and lowest of the national parks" in the U.S. Only a few campgrounds are open in the park during the summer months due to the extreme heat; Furnace Creek and Mesquite Spring are open all year.
Climb out of Death Valley and head west to see the giant sequoias, lush valleys, and rugged peaks in Sequoia and Kings Canyon National Parks. Start your visit at the Giant Forest Museum to learn about the massive sequoias and then set out for a hike among the giants. Don't miss a visit to the General Sherman Tree, the world's largest tree standing at over 275 feet (83 meters) tall with a base over 36 feet (11 meters) in diameter.
Continue north to Yosemite National Park, where you'll pass through the Wawona Tunnel. You'll get your first glimpse of the striking Yosemite Valley at the Tunnel Viewpoint, the same spot where Ansel Adams' captured the famous panorama of the valley. Continue onto Yosemite Valley to take in all the notable sights including El Capitan, Half Dome, and Yosemite Falls. Camping options are plentiful in and around Yosemite, just make sure to reserve in advance if you're traveling during the peak summer season.
Finally, head west to San Francisco passing through the brilliant green countryside of Napa Valley. Napa is most famous for its wine, but the region's quaint towns, cycling paths, and lush scenery are worth exploring even if you're not a fan of wine. Once in San Francisco, you'll find fantastic camping options in the Marin Headlands and Mount Tamalpais State Park and not be too far from the excitement of downtown San Francisco.
Road Trip from Las Vegas to Los Angeles
Explore the surreal desert landscape of the Mojave Desert with this 400-mile road trip from Las Vegas to Los Angeles.
Just 30 miles outside of Las Vegas, you'll find a colorful public art installation called the Seven Magic Mountains. Created by Swiss artist Ugo Rondinone, the 30-foot stacks of neon boulders are a huge contrast to the desolate desert surroundings. Seven Magic Mountains was designed to pop out and inspire visitors to contemplate human impact in the desert.
After Seven Magic Mountains, head to Joshua Tree National Park. Make sure to take the road that passes through Mojave National Preserve, the driest desert in North America. This desert preserve greets visitors with a wonderland of tiny desert flowers, unique wildlife, and fascinating rock formations. The Mojave is best experienced at sunrise or sunset, so spend an evening at one of the preserve's dispersed camping spots.
The Colorado Desert and Mojave Deserts collide in Joshua Tree National Park, offering a diverse landscape of rounded rock formations and curious, multi-armed Joshua Trees. Camping is immensely popular in Joshua Tree and sites are limited so arrive early in the morning to ensure a spot for the night.
A short, 50-minute drive from Joshua Tree leads to the luxury resort town of Palm Springs. The nearby Coachella Valley offers plenty of camping, hiking, and biking opportunities as well. After that, you're just 2 hours away from the glimmering sprawl of Los Angeles.
Road Trip from Las Vegas to Death Valley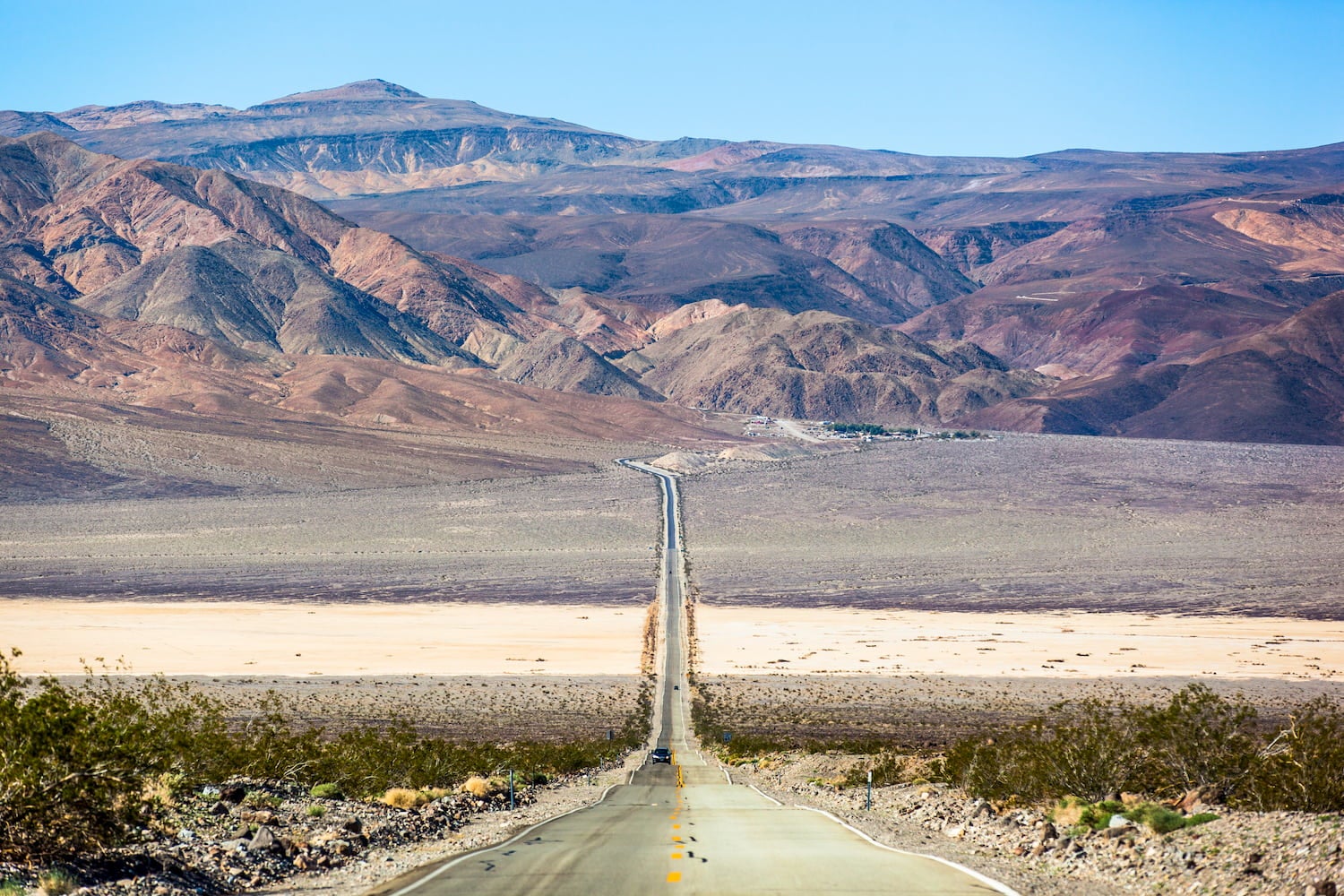 If you'd rather spend less time in the van and delve deep into one landscape Death Valley National Park might be the best destination among road trips from Las Vegas. You can easily spend a week in this national park exploring the quirky sights and reveling in this otherworldly terrain.
Head straight to the viewpoint at Zabriskie Point and take in the golden hues of this vast and eroded landscape. Formed from the evaporation of an ancient lake, the sand turned to stone through geologic processes, forming these immense badlands. Next, head to Badwater Basin where you'll find the lowest point in North America. At 282 feet below sea level, and you can wander around the expansive salt flats.
Other must-see sights in Death Valley include the Devil's Golf Course, a field of jagged spires formed from rock salt eroded by wind and rain.The National Park says to "listen carefully and you'll hear sounds like tiny pops and pings. Bend your ear to the ground and the sound grows louder. The sound is literally billions of tiny salt crystals bursting apart as they expand and contract in the heat."
Don't miss Artists Palette, one of the only spots in the park you'll find an array of color. Rhyolite Ghost Town and the Goldwell Open Air Museum are also worth adding to your road trip itinerary.
Road Trip from Las Vegas to Grand Canyon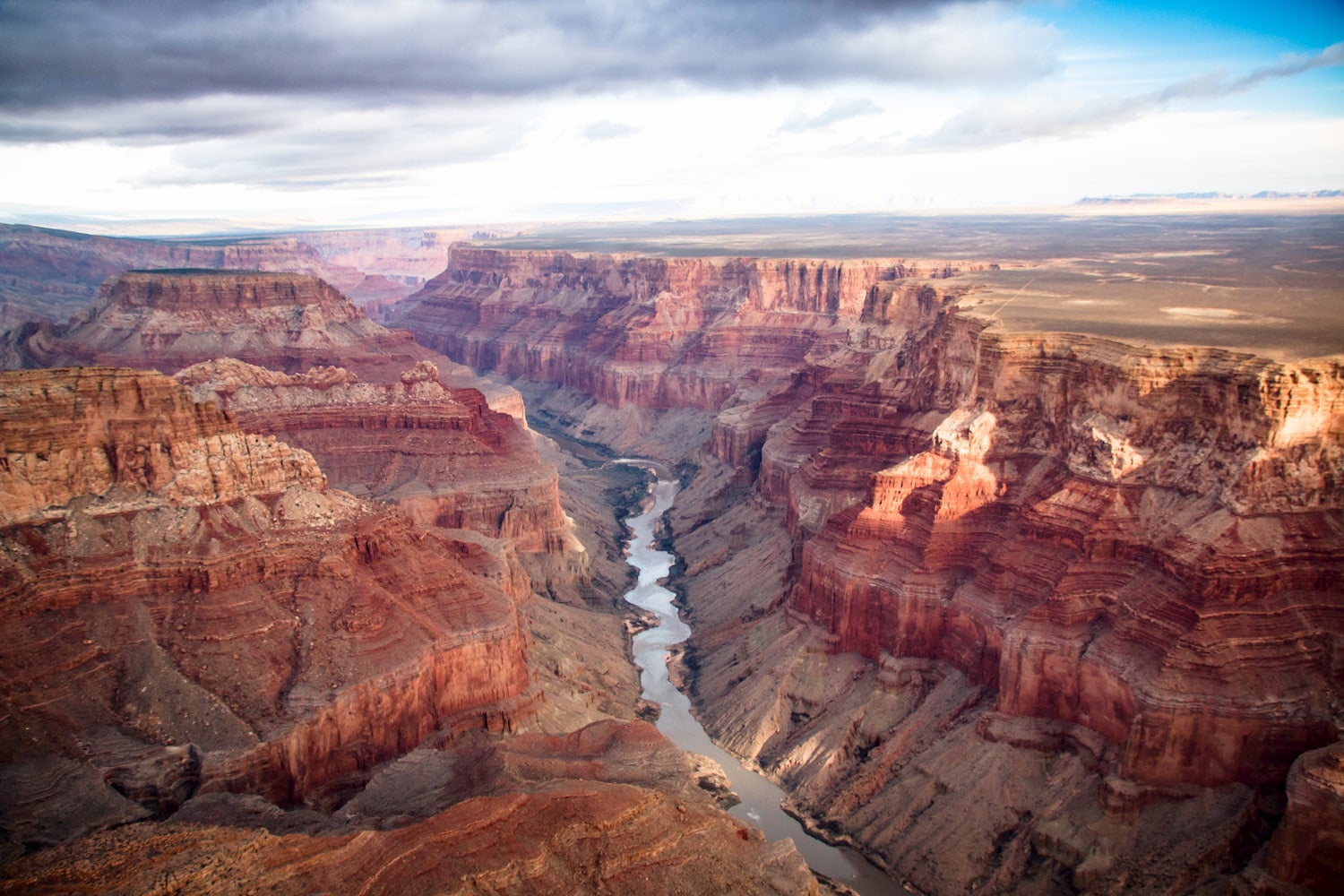 The south rim of the Grand Canyon is only a four-hour drive from Las Vegas. Take the time to check out this immense canyon while visiting some of Nevada's most interesting sights along the way.
On your way out of Las Vegas, swing by the Springs Preserve Botanical Gardens to learn how plants flourish in the arid southwest. You'll also have the opportunity to see one of the largest collections of of Mojave Desert cacti and succulent plants. A quick side trip north takes you to one of Nevada's most popular naturally areas, the Valley of Fire State Park.
Next, head to Lake Mead National Recreation Area via Hoover Dam and take a tour of one of the greatest engineering marvels in the world. Created by the damming of the Colorado River at Hoover Dam, Lake Mead is the largest reservoir in the U.S. and a mecca for hiking, boating, and swimming. The reservoir's nearly endless shoreline provides some of Nevada's best camping.
Finally, arrive at the South Rim of Grand Canyon National Park where you can ponder the millions of years of geological history. Take a stroll along the rim or venture down into the canyon on Bright Angel Trail. To learn more about the history and geology of the canyon, visit the Yavapai Geology Museum or take a helicopter tour for a truly memorable view.
---
This collection of road trips from Las Vegas is brought to you by Travellers Autobarn, offering a huge array of budget-friendly vans with free mileage and no maximum on miles traveled.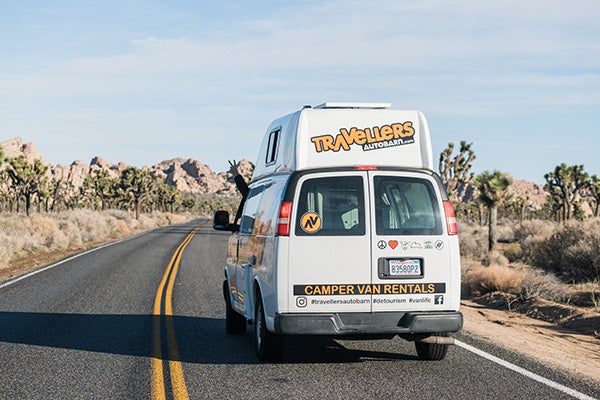 Plan your next RV rental trip with them today!
---
Related Articles:
---
Related Campgrounds:
Popular Articles: