This article about military campgrounds was brought to you by Gregory, the designers of essential outdoor backpacks that are equipped to handle adventures of all types.
---
The U.S. military owns a large system of campgrounds and recreation areas throughout the U.S. They are typically a draw because they are affordable, offer a variety of amenities, and tend to be well-kept. Visiting a military campground is a great way to celebrate the U.S. military and the freedom and sense of patriotism that the military has provided, as well as honor the women and men who have served for our country throughout history.
To explore this sector of our society and to gain a sense of history about the U.S. military, we recommend visiting a military campground.
Everything You Need to Know About Military Campgrounds
Below is a guide to military campgrounds around our great nation to help you enjoy your adventure and learn something new.
MWR: Morale, Welfare, and Recreation
We owe the prevalence of military campgrounds to the MWR program. The MWR program, which stands for morale, welfare, and recreation, provides support to military members and their families. MWR can help military families rent inexpensive camping gear to go camping or rent a canoe or a kayak at an affordable price.
Often, these services are offered in conjunction with military campsite rentals, making it easy for military families to enjoy an inexpensive holiday.
Who Can Use Military Campgrounds?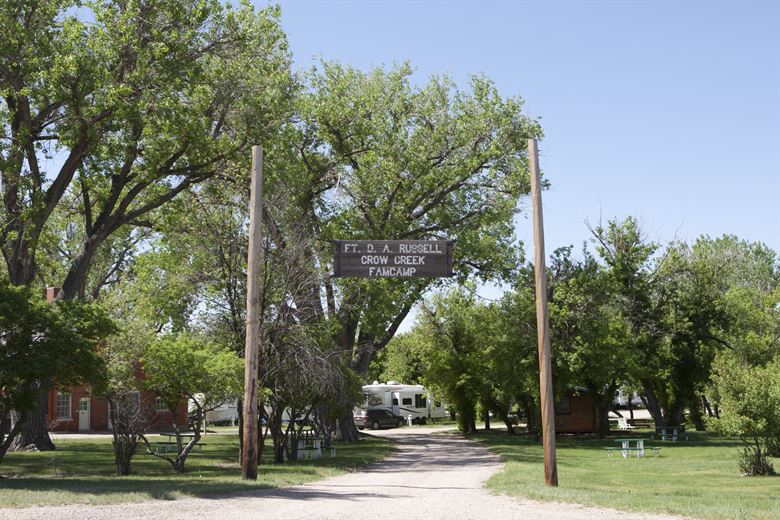 Military campgrounds are typically reserved for active service members, military retirees, and military dependents, including spouses or minor dependents. Family members of service members who were killed in action, who also have access to other benefits, qualify to use military campgrounds as well. The campgrounds are also for 100% service-connected disabled veterans, as well as for Reservist and National Guard service members and dependents.
Rules and regulations aside, some military campgrounds do allow non-military affiliated individuals to camp on their sites. It all depends on the individual campsite, so do your research ahead of time.
What Are Military Campgrounds Like?
Military campgrounds have well-maintained facilities that supply users with tent spaces and RV hook-ups. They may be connected with military recreation areas, and some campgrounds provide other amenities like cabin and boat rentals.
Each campground is unique. For instance, Fort Tuthill Military Campground near Flagstaff, Arizona features firewood service, showers, phone signal, a sanitary dump, and a market. This campground lacks sewer hookups and Wi-Fi though, so there is an element of "roughing it." At $10-$25 per night, it's affordable compared to many other campground options.
Other campgrounds, such as the Anniston Army Depot Military Campground, feature fewer amenities. It all depends on the individual campsite and what kind of experience you're seeking.
Make Your Reservations
When it comes to any campsite, it's best to plan and make your reservations in advance. With military campgrounds, this gives you a chance to verify eligibility and snag a sought-after spot, even if it's the peak season. If you're heading to a campground that also features extensive recreation options, you may even want to book your boat rental ahead of time.
Recreation Opportunities and Military Campgrounds
Some military campgrounds are simply the campgrounds, while others provide a more comprehensive range of services. Families can rent climbing gear and go climbing at the onsite climbing walls for example, or enjoy a bounce houses for fun at the campground. If you and your family love braving winter camping, you may be able to rent skis from the local MWR program, depending on the campground. Or, rent a kayak and paddle around the nearest lake. Some MWR services also offer rental packages that include kayaks and a trailer.
If you're looking for something more secluded, some sites, like Fort Carson and Pinon Canyon in Southeastern Colorado, offer remote locations to camp. These sites also cost considerably less than other camping areas.
RVs, Trailers, and Gate Access
If you're arriving with an RV or have a trailer in tow, call ahead of time to double-check the hours of operation, so you don't end up stranded outside. Some gates close on the weekends, so it's important to do your research. Make sure to ask about the quality of the roads available on the campground, any gate hours of operation, and what you can do to prepare.
If you don't have an RV, some military campgrounds feature fully-equipped trailers for rental. Others even offer tent rentals for families who want a more traditional camping experience but don't yet have the gear.
How to Keep Up with MWR Services
One of the best ways to keep up with new MWR services and military campground news is through the military campground website. You will find updates on usage policy, news on campground upgrades and additions, and MWR rental information.
The Dyrt and Military Campgrounds
On The Dyrt, we enable you to contact and book several military campground sites. You can also read reviews, peruse a list of campground services, and view a map of the area surrounding area, as well as photographs.
Doing so helps you to easily compare military campgrounds to other campground options and make informed decisions about your next adventure.
---
Related Campgrounds:
---
This article was brought to you by Gregory
Gregory the designers backpacking packs that can withstand rugged adventure. 
Popular Articles:
---

---