At The Dyrt, we share camping tips from our community of campers and campgrounds. With so many campers staying home, we continue to share this info so you can plan future camping trips across the U.S.
---
Those that claim the west coast is the best coast have never road-tripped through Maine's jagged, wild beauty. With mountain peaks transforming to sheer coastal cliffs where deep cobalt waves crash again them, Maine is home to true wilderness that, sadly, is hard to come by no matter which coast you find yourself exploring. Camping in Maine lets you see that beautiful up close and personal.
Find Top-Reviewed Camping in Maine at These Campgrounds
From downeast to southern Maine, these seven Maine campgrounds are perfectly mapped out for a summer road trip. First stop? The Bold Coast and Cutler Bay, which is about as far east as one can find themselves before running out of U.S.
Surrounded on three sides by ocean, Cobscook Bay State Park is The Place to begin your Maine adventure. With an impressive 24 foot tidal range, clamming for a fresh dinner is a must at least once during your stay. In addition to fresh seafood, you'll find a wide array of wildlife that also feed from this nutrient rich coastal area.
There are over 200 species of birds, and bear, moose, otter, whales, and seals can frequent the area. With some sites directly on the water and plenty of trees for privacy, it is entirely possible to catch the sun as it rises over the easternmost point of the US as you rock in your hammock overlooking the bay. It's a slice of heaven.

As The Dyrt camper Danelle R. stated, "This park is on the ocean, I repeat, you are camping under tall trees on the ocean. It was a dream!"
The Bold Coast of Maine is as wild as wild maine gets. If towering pine trees, moss covered pathways, and sheer cliff faces are your jam, then consider a backpacking trip to a secluded, primitive spot along the Cutler Coast Public Land. Whatever you see fit to pack in, must, as always, be packed out. Be forewarned that this is a very primitive area, so if car camping is more your thing, skip to the next spot for an equally stunning coastline. However, if you're down for an adventure, the Bold Coast certainly delivers.
"This is probably the most beautiful coastal location in the state of Maine. The campsites are very limited and this is a popular spot. Show up early to get one!" — The Dyrt camper Ashley S.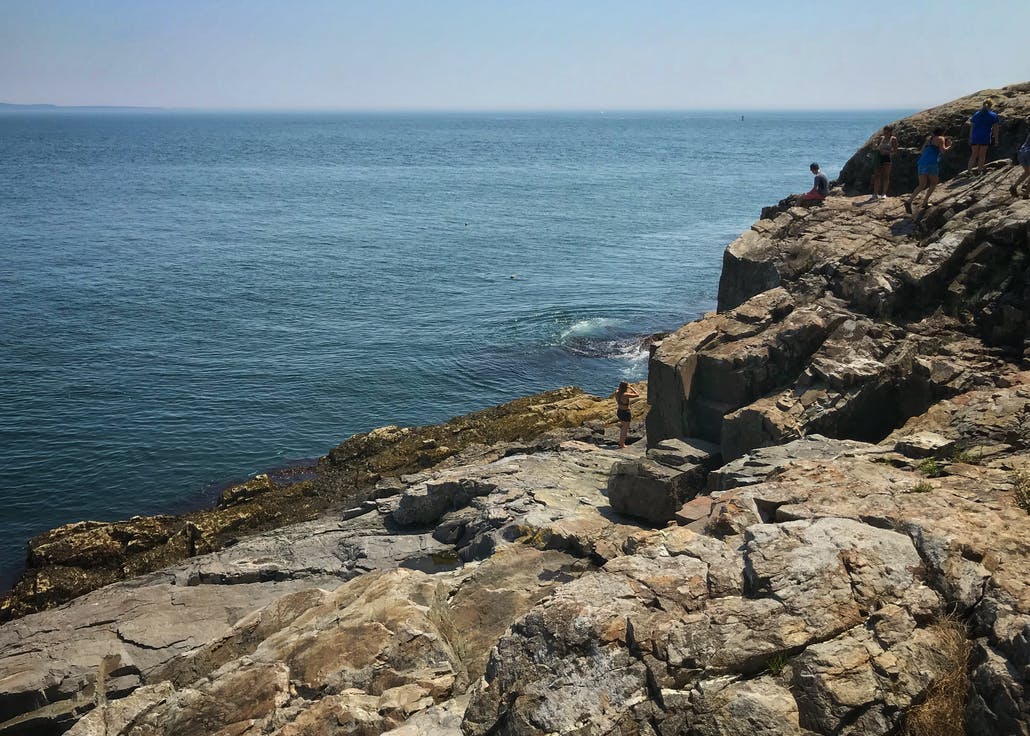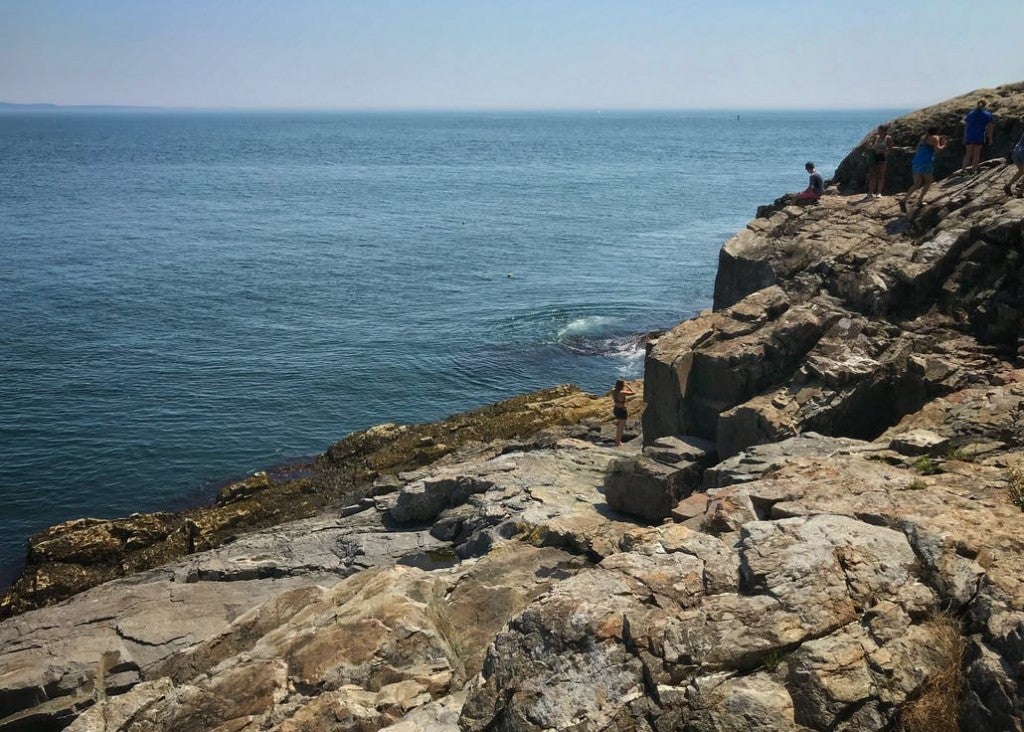 Before we turn inland for some of the east coast's best hiking, let's first make a stop at Acadia National Park for a national treasure that is often crowded, yet feels remote and untouched. Hike to the top of Cadillac Mountain for views over the Atlantic ocean, or spend a night out in the open for unreal views of the night sky. Although there are a number of campgrounds in the area, if you're looking for a quieter camping experience, try Seawall Campground.
"The night was clear, the stars out, and the sounds of the Atlantic nearby made a superb camping experience." — The Dyrt camper Steve M.
Cutting inland away from the sea, you'll notice the forests begin to darken and the mountains starting to rise, like something straight out of a Stephen King novel. This makes sense, of course, since he lives in nearby Bangor. Heading toward Maine's highest point, Mt. Katadhin, you'll find deep, cool lakes to take a dip in, and plenty of campgrounds to stay the night. Our favorite, however, is Lily Bay State Park. Situated on Moosehead Lake, Lily Bay is an excellent basecamp for daytime hikes, kayak adventures, and even some mini-island explorations.
"Lakefront, beautiful and remote. Great area for moose viewing and kayaking." — The Dyrt camper Amy S.
Heading southwest toward the White Mountains and New Hampshire, Crocker Pond Campground is a hidden gem. Maine is truly an adventurers playground, with everything from skiing to surfing to hiking to beach bummin'. This area of Maine is rife with both day hikes and multi-day backpacking trips, so Crocker Pond is the perfect spot to recharge after a long day on the trail.
"Nice little campground right off the 'pond' (which is excellent for catching a meal). Only 7 sites all hidden away in the trees." — The Dyrt camper Elliot B.
Leaving the solitude of Crocker Pond, Sebago Lake State Park is, by comparison, a bit more lively. About halfway between New Hampshire and Portland, Maine, Sebago Lake is one of five original state parks with camping in Maine. Near the foothills of the White Mountains, the lake itself is the deepest lake in Maine and is excellent for water sports, fishing, and boating.
"Fantastic weather and an awesome lake, Sebago State Park is a fabulous place…The area surrounding the campground has great hiking, fishing, canoeing, kayaking, and biking opportunities." — The Dyrt camper Gary G.
We purposefully left this little New England beach town for last. With its boardwalk, arcades, and beachside amusement park, a visit to Old Orchard Beach has remained a favorite camping in Maine destination for generations. Old Orchard Beach Campground is located right in the heart of it all. But don't worry, with a seven mile stretch of soft sand beach, there's also plenty of relaxation to be found.
"Recent renovation and focus on the facilities have yielded excellent results. We have been three times now and will go many times again." — The Dyrt camper Steve K.
---
Related Campgrounds:
Popular Articles:
[UPDATED] Camping Closures in State Parks & National Parks Across the U.S. Due to COVID-19
Best Travel Trailer Accessories of 2020