At The Dyrt, we share camping tips from our community of campers and campgrounds. With so many campers staying home, we continue to share this info so you can plan future camping trips across the U.S.
---
This list of family campgrounds across the U.S. is brought to you by GCI Outdoor, the makers of camping chairs that will keep you rested during a long day with the kids. Snag a camping chair with a sunshade for long days on the beach to watch the kids in comfort.
---
As someone who grew up camping every summer, I have an affinity for instilling the love of camping in future generations and I love to see others doing the same. For some, organizing a large outing to family campgrounds is ritual. They reserve the same campsite year over year, sometimes securing campsites for decades to come at their favorite family campgrounds. The ritual of it solidifies memories for kids (and yourself) that will last well beyond the smell of campfire in your clothes.
It can be hard to find a good campground that everyone in your family will love, but all that matters is making the reservation. Once you're there, gathered around the campfire, and as your wife teaches your son to fish or your daughter rides her bike without training wheels for the first time around the camp loop, that place will be solidified as your family's special place.
11 Family Campgrounds You'll Want to Return to Again and Again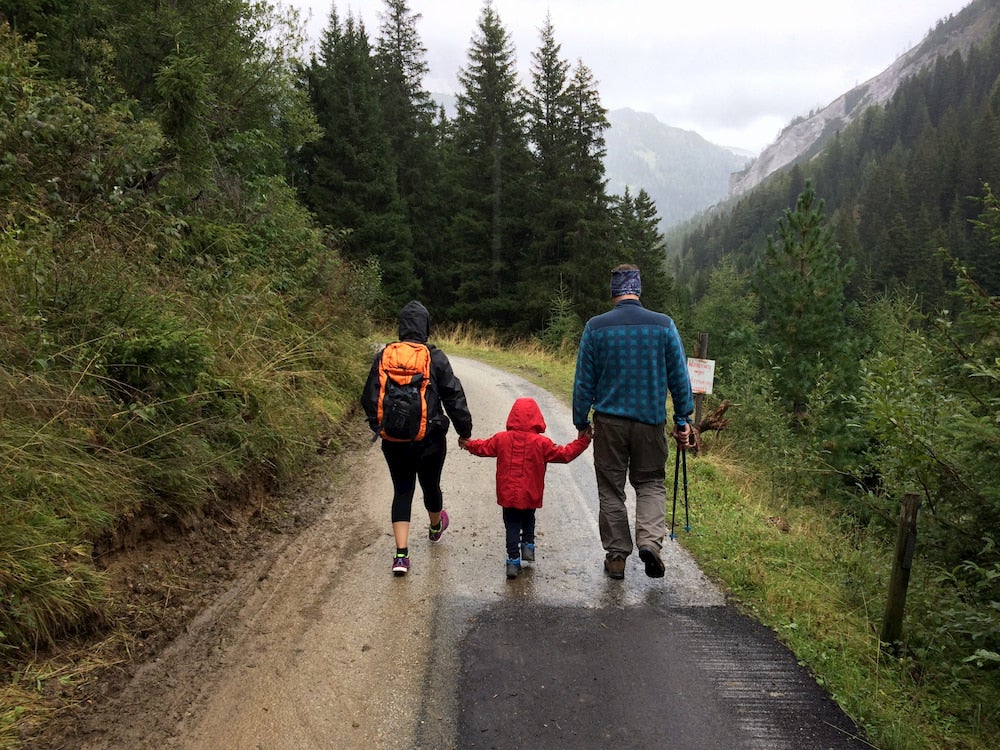 And what better place to create lifelong memories, firsts, and lasts than at family campgrounds? You maybe already have a favorite, or maybe you're looking for one. Chances are, there's multiple family campgrounds waiting for your habitual return just miles from home, and maybe one of these campgrounds that our campers already love will become your new favorite, too.
Unless you're like me, you may not be absolutely, 100% excited about heading to a theme park campground over something more rugged. However, the Jellystone Park Campgrounds are arguably some of the best for kid-friendly fun, organized activities, and amenities in terms of family campgrounds.
At Mammoth Cave, kids have the opportunity to jump on the massive jumping pillows, rent a pedal cart, swim through waterfalls, or meet the "pic-a-nic basket" fiend himself–Yogi Bear. Plus, you'll be near the actual Mammoth Cave in Kentucky—a perfect getaway for fun and learning.
"I'm not a big fan of theme park campgrounds, but our granddaughter loved this one." –The Dyrt camper Joel R.
As with most KOA's, the Herkimer Diamond Mine is not only well-manicured but also prepared for little ones with active imaginations and endless supplies of energy. From solar-powered, astronomical, and robotics-themed cottages, the amenities at Herkimer Diamond Mine KOA are boundless for young ones. There's also a creek nearby to teach your kids (or yourself) how to fish or identify riparian species.
"There are a lot of activities for kids and a river runs through it so you can tube from one side of the campground to another." –The Dyrt camper Seth K.
Out of 22 reviews, our campers give Limekiln State Park a flawless 5-star rating because of its proximity to California's iconic shoreline and towering redwoods, which in turn offer a nearly endless supply of activities no matter your length of stay. The kids will love playing in the waterfall within the park, collecting seashells along the beach, or guessing the circumference of the mighty Redwoods.
Limekiln is truly a place for young explorers to continue learning about the world around them.
"Limekiln is one of my very favorite places to camp EVER. There are three different areas to camp in; the beach, by the creek, and in the redwoods. All three areas are gorgeous and magical." –The Dyrt camper Amanda M.
While the Silverwood RV Park itself isn't necessarily anything to write home about, it's proximity to Silverwood Theme Park makes it a top contender on our list. Out in Sandpoint, Idaho, there's not much else around, and if you drive a bigger rig that requires hook-ups, this is the place to park your RV or pitch your tent for a few days to enjoy the endless family fun at the theme park across the street.
"The best thing about the campsite is that it is the closest place to stay near Silverwood theme park. You can easily walk from your tent right into the park, which makes it super convenient." –The Dyrt camper Brian C.
Casini Ranch Family Campground is a privately owned and operated campground near Santa Rosa that offers campers a chance to truly get away from it all.
With no WiFi or cellular access, camping at Casini means separating yourself from society so you can have truly focused time with your loved ones. The kids will love playing in the nearby river or on the basketball court, and if the weather turns, the movie room will keep you all occupied.
"We spent much time swimming in the river, playing on the basketball court and hanging out at camp. The site was extremely clean and well set up, the staff was friendly and helpful and the natural beauty that surrounds the area was more than exceptional." –The Dyrt camper Maximille G.
Just outside San Diego, campers revel in the resort-like amenities of Campland. Despite its perfect location (along the shores of Mission Bay), Campland is gated to increase security, offers two pools and hot tubs, an arcade, music stage, skate park, rentals, and enforced quiet hours so your little ones can rest up before another big day of playing ahead of them. Families love Campland so much that they return generationally to enjoy a quick getaway from the city.
"The place is built like a mini-city right on Mission Bay with views of downtown San Diego. It's definitely a different type of camping. According to the employees at the desk a lot of the RV sites are reserved years in advance by the same families who come the same week every year." –The Dyrt camper Ryan W.
Aside from the ample fishing and hiking opportunities, Oregon's Wallowa Lake State Park Campground, like many other state-run family campgrounds, offers Junior Ranger programs for little ones that want to serve and protect their state parks. Once they're sworn in, there are plenty of ways to enjoy the area from paragliding to horseback riding to riding your bike around the park's circle.
"The best part for us was the large grassy play area for the kids. It was just like back in the '80s where you played with all the kids there in one giant game of who knows." –The Dyrt campers John & Sara D.
Two things stand out when camping at Fairy Stone State Park: the ability to find and keep fairy stones, and the playground-on-water. Located on the banks of Philpott Reservoir in southwest Virginia, Fairy Stone State Park has enough natural beauty to keep the family occupied for days.
From the angling, boating, and kayaking opportunities along the Philpott to hiking, cycling, hunting, and horse-back riding, there's literally something for everyone no matter how long your stay.
"Perfect places for families. We loved all the ranger programs, especially finding all the fairy stones." –The Dyrt camper Bonnie T.
Kids love water far more than most adults will ever understand, which is why so many of these family campgrounds on our list are near rivers, lakes, or oceans. Fall Lake is no different.
Located on the border of the Boundary Waters Canoe Area, each campsite feels tucked away in the heavy forestation surrounding the Boundary Waters—but in close enough proximity to climb out of the water and dry off by the campfire. When you're tired of spending time in the water, the trails throughout the park can consume hours or days. If the trails aren't enough to grab your family's attention, maybe the on-site playground will.
"The Fall Lake campground is one of the largest and nicest run by the US Forest Service in the Ely area. A stay at Fall lake is a great stop for a night just before launching your canoe onto a BWCA wilderness adventure, or a great destination camping spot in and of itself." –The Dyrt camper Janet R.
If your kids are even remotely interested in ecology or learning about the natural environment, Blue Bell Campground in South Dakota's Custer State Park is the place to go. The park itself is "exceptionally large" according to The Dyrt camper Danielle R., meaning there's plenty of room for the deer, buffalo, and coyotes to roam. Beyond wildlife, there are both geologic and ecologic wonders to explore—from the cathedral spires to the prairie grass.
"Loved the location close to the wild life loop! Wild turkey, rabbit, and deer roam the grounds regularly. No mosquitos, wolves, or bear in this area (we did hear coyote regularly) which was a very pleasant surprise." –The Dyrt camper Kathy M.
Pinon Flats operates as the gateway to Great Sand Dunes National Park and Preserve, an area known for sandboarding, photography, wildflower viewing, and the nearby Medano Creek. Kids will love sliding on sleds down the ancient sand dunes and splashing in the creek on warm summer days.
When it's time to cool off even more, the nearby hiking trails are shaded with piñon pine and sage to keep your temperature moderate as you explore this gem in south-central Colorado.
"The views from the campsite are breathtaking, wildlife abundant, and stargazing is, well… stellar! In mid-summer the mosquitos were thick but with topical agents, we were fine at dusk." –The Dyrt camper Dave V.
---
This article was brought to you by GCI Outdoor
Turn long days with the kids into long nights by the campfire with GCI Outdoor's comfortable camping chairs.
---
Related Campgrounds:
Popular Articles:
---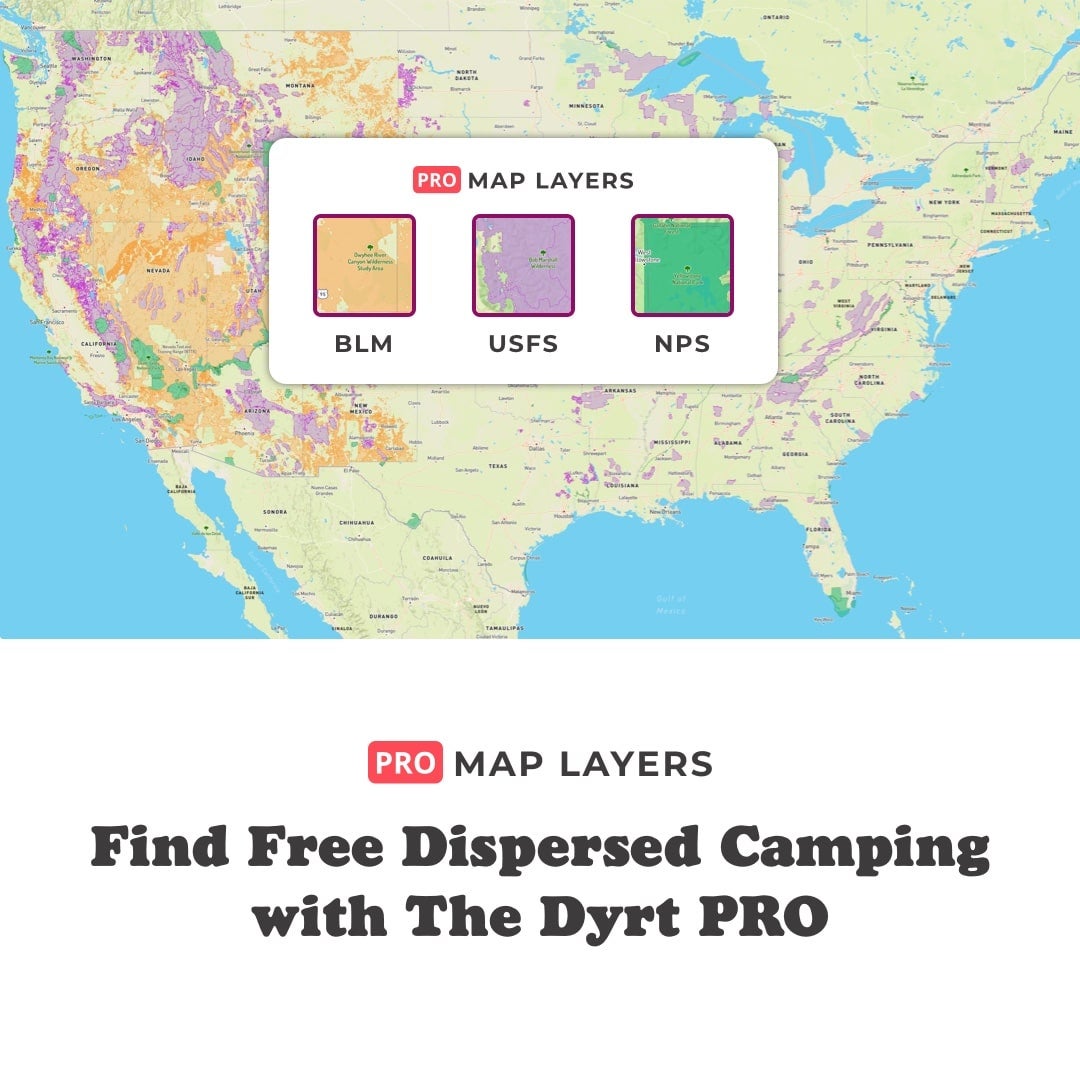 ---