June marks the beginning of the camping season for much of the country, and to mark the season, June has also been designated National Camping Month. Surprising nobody, National Camping Month is The Dyrt's favorite holiday.
12 of the Reasons Why We Camp (in no particular order)
To celebrate, we've put together this list as well as articles you can explore below – featuring tips for those new to camping, as well as those new to different styles of camping, and tips for free camping.
To kick off National Camping Month here's our list on why we camp (or really really want to)!
Which ones are you?
1. Unplug and Recharge
View this post on Instagram
Camping and nature, in general, provides an amazing escape from your everyday life. There are fewer people, you're surrounded by nature, and you have no responsibilities outside of adding another log on the campfire.
There is something about finding yourself in a vast landscape that allows us to remind ourselves we are a small part of something bigger, this mindset helps us reset when returning to our everyday life.
One of the most popular reasons to go camping is to "get away from it all". Just take spend one night in a forest, beach, desert, or meadow and you'll understand for yourself.
2. Reconnect with Family and Friends
In day-to-day life, it can be difficult to find quality time with your loved ones. When you are with your friends and family at the campsite, there are no distractions keeping you away from each other.
Camping also provides natural group activities that bring people together, like setting up a tent, starting a campfire, or collaborating on a camp meal for everyone to enjoy in the serenity of nature.
3. Adventure Activities and Exploring the Outdoors
Camping can be calming when you need it to be, but it can also be exciting. Nature provides ample access to several adventure activities that are hard to find anywhere else, such as hiking, skiing, fishing, mountain biking, or off-roading.
4. The Wonders of Wildlife
Another aspect of camping that you can't find anywhere else is wildlife. It's truly magical to spot your first elk, moose, owl, or even a bear!
Interactions with wildlife remind us that we share this planet with many other living creatures, reminding us to take care of the earth so future generations of all species can thrive. There is nothing more awe-inspiring than having a moose cross the trail in front of you or waking up to the song of a nearby bird.
5. Self Care – Psychological Benefits
The great outdoors is the perfect place to start establishing self-care practices. And summer is a convenient time to kick up your self-care game.
Long days and warm weather invite us to get off the couch and spend time in the sun. If you're camping, hiking, and getting outside for activities that bring you joy, you're likely already participating in some self-care practices without even knowing it. But with a little more intention and centering, your time spent outdoors can be even more valuable for your well-being.
6. Campfires – Pull Up A Seat!
View this post on Instagram
What would camping be without the crackle of a campfire? The warmth, the smell, the ritual – campfires keep us going back out to the woods again and again.
If you're looking to get started on your first campfire, we've written a guide with some fire starting tips for beginners.
7. Food and Drinks Taste Better when Camping
Going hand and hand with a campfire, camp food and drinks are some of the greatest joys of camping.
Many people will swear that their beer and hotdogs taste just a little bit better when camping. Others' take the outdoors as a culinary challenge, trying to bake desserts over an open flame. Who can say whether it's the ambiance of nature or the reward from a hard hike, but you have to try camp food for yourself to truly understand the enhanced deliciousness.
8. Try Something New

Image from The Dyrt PRO Camper Jeanie P.
Camping is a wonderful new experience for beginners. It's like being introduced to another world, both the world of nature and the world of friendly camping culture.
Experienced campers can still easily try new ways to camp. Hammocks are a common upgrade for tent campers who are tired of the ground. Backpacking is another exciting way to spice up your camping experience. For RV campers, boondocking is a fun adventure even farther away from society. And who doesn't see themselves at the wheel of a VW or vintage van trying out a bit of #vanlife?
9. A Gearhead's Testing Ground
View this post on Instagram
Camping is fun regardless, but it's even better when there's new gear to test out in the field. There's nothing campers love more than thoughtfully designed, ultralight, multitools. Whether it's a collapsable pour-over coffee maker, a new pair of trail runners, a portable fire pit, or a clear paddleboard so you can peer into the water below, it's safe to say we all like to indulge in a little appreciation for uniquely designed camping gear.
10. Camp Chores (Yup it's a real reason!)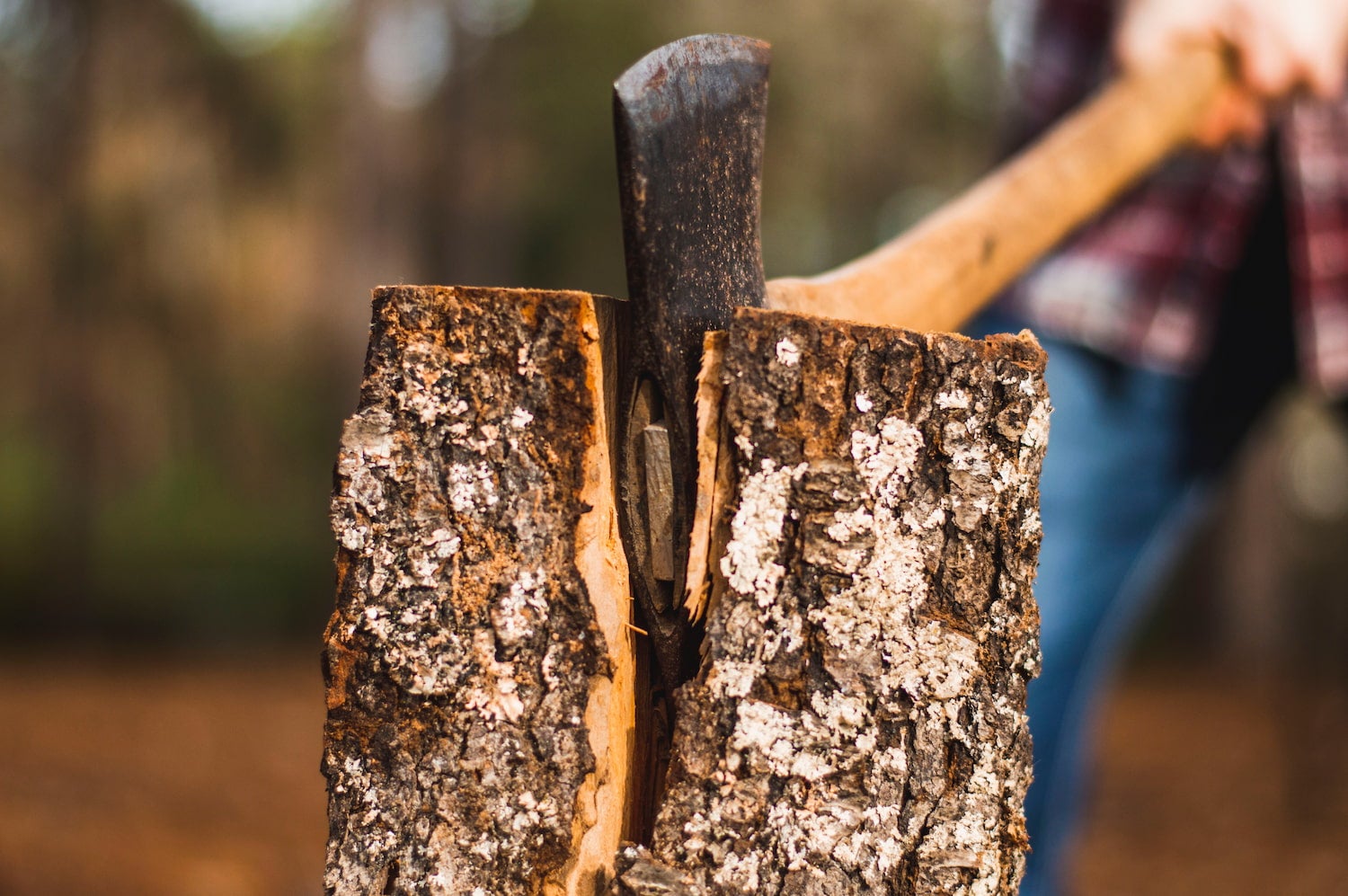 We at The Dyrt truly believe that chopping wood does release stress and there is nothing more satisfying than building the perfect campfire. Camp chores don't feel much like chores when you are outdoors and getting tactile with the surrounding environment. Even on vacation, a tinkerer's gotta tinker.
11. Night Skies
View this post on Instagram
I guess this one could be classified under Nature and Explore the Outdoors, but this reason why we camp is a special nod to the last one at the campfire (oh wait, maybe that's the tinkerer demonstrating their admirable ash dousing skills), and campers who love setting up a telescope at the site or along a ridge (The Dyrt's Dark Sky Camping Guide was written just for you).
And most campers have captured a snapshot of either sunrise or sunset, or a beautiful full moon – memories of an amazing camp trip.
12. Passing on the Tradition
View this post on Instagram
For many people, camping is something that they grew up doing. Perhaps your family did an annual RV road trip or camped at the same lake in Upstate New York each year. There is nothing that gets me feeling more nostalgic than the scent of a campfire or the sound of tent zippers. Whether you are continuing the old family tradition or starting a new one, a camping trip is sure to end in some memories that you can pass on to the next generation.
---
Make the Most of National Camping Month – More Articles:
New to Camping Tips
Vans, RV, and Automobiles – Oh My!
Free Camping (summertime and the camping is…free)
Popular Articles:
---
---