Buying your first RV comes with a lot of anticipation — you'll likely be staring at maps, dreaming up all of the beautiful places you want to finally explore. Though this new purchase is exciting, there's a lot to learn when it comes to spending your days on the open road. We're here to help with these 9 RV camping tips for beginners.
We've asked some well-versed RVers for advice on what to expect as a first time RV owner. We hope this list of RV camping tips for beginners will help you find peace of mind when preparing for your next big adventure.
7 RV Camping Tips and Tricks for First-Timers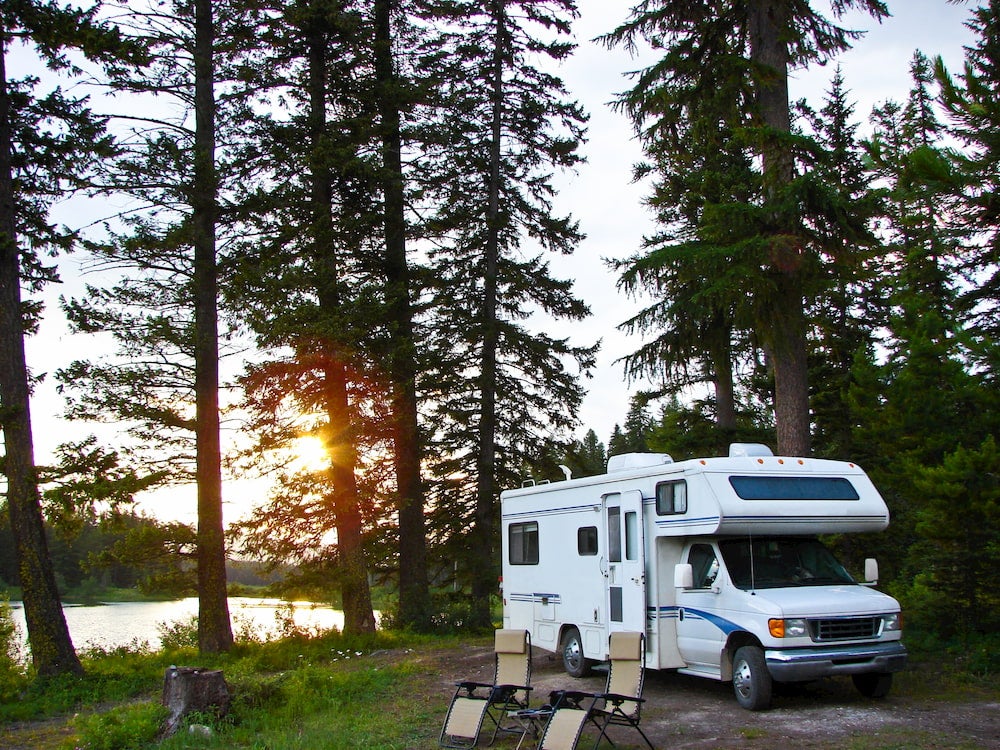 1. Use The Dyrt PRO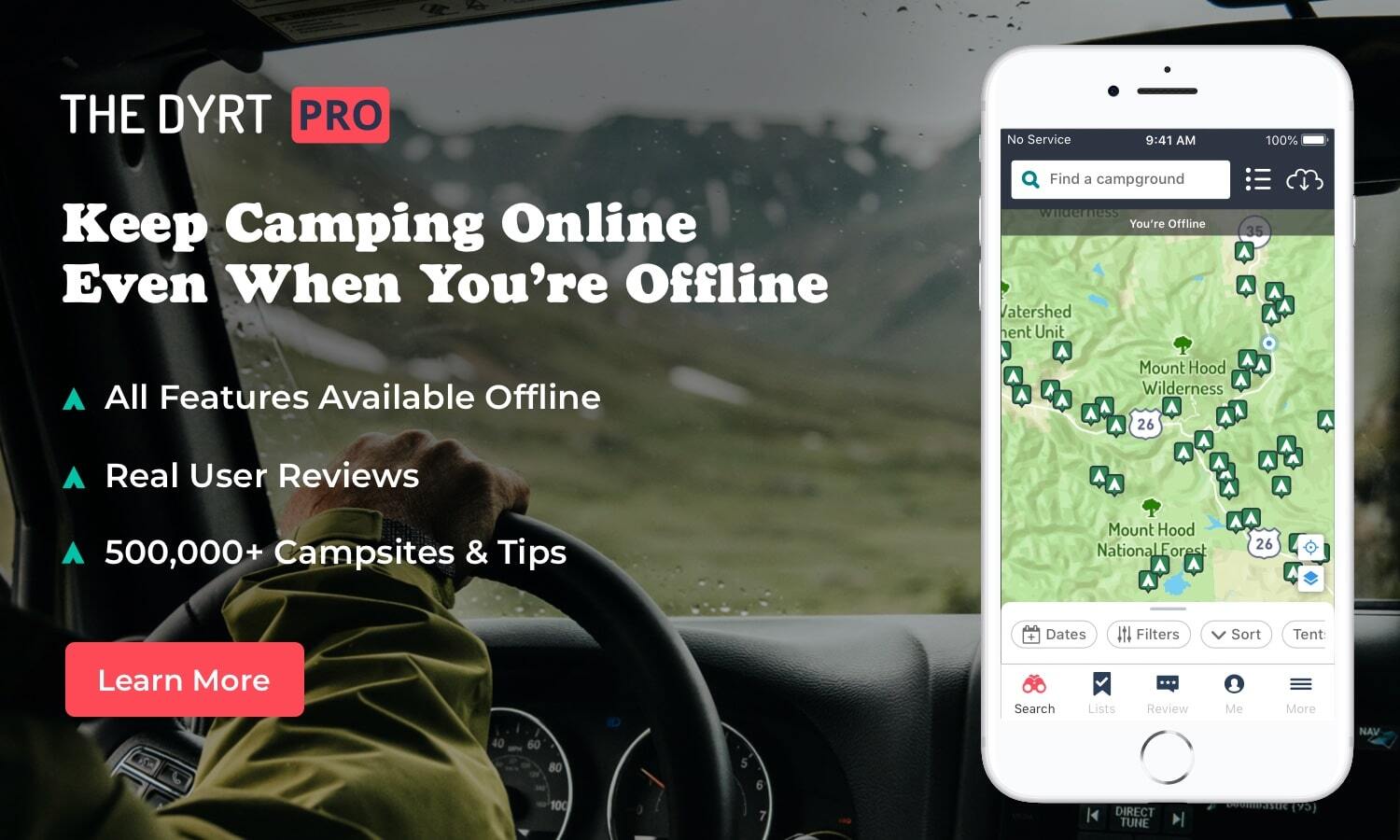 Once you've got your RV, the easiest thing to do is decide where you want to go; with The Dyrt PRO, trip planning is made easier. You can download maps, photos and more when you don't have wifi. It's a go-to for RV campers and can save you lots of time if you want to find campgrounds on the fly.
2. Take Trips Close to Home to Start
The prospect of taking a long trip to explore lots of new places is tempting, but as a new RVer, you're still getting to know your vehicle. That's why it's a good idea to take smaller trips to get to know how your RV runs and be close to home if there is an emergency or if you forgot an essential item.
3. Make a Checklist for Setting Up and Breaking Down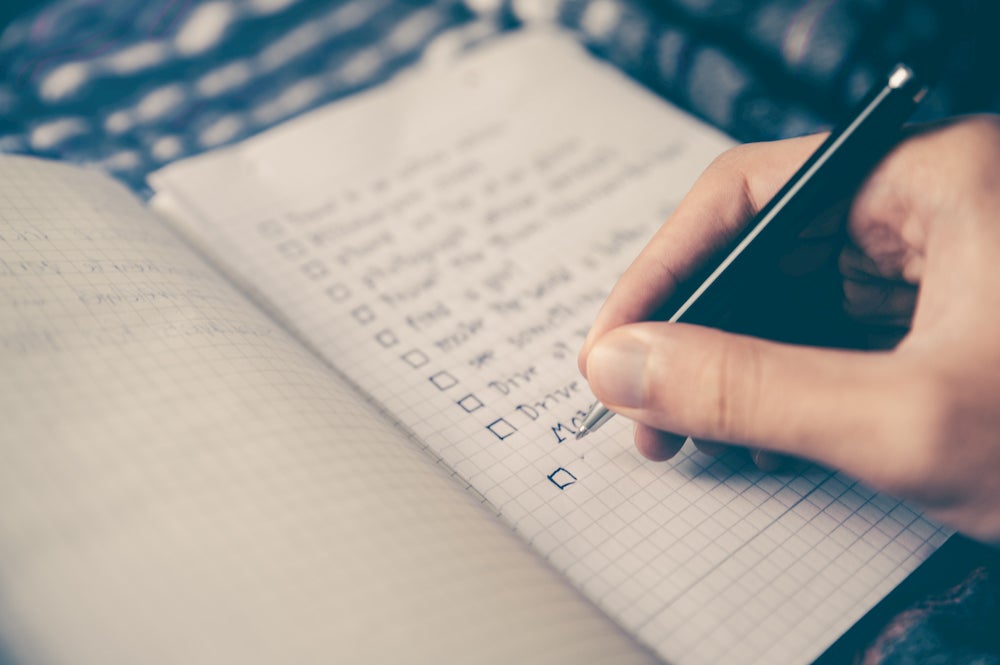 Making a checklist for setting up and breaking down your RV correctly will help you stay organized and ensure that you don't lose anything. When setting up your RV at a campsite for example, check the site for low hanging branches or big rocks, level and chock the wheels, and hook up electricity, water and sewage. There are lots of other to-do items when you arrive at a campsite like turning the propane on and off or details like putting out your outdoor rug, You'll get more familiar with your list with more experience.
4. Keep A Notepad in Your RV
This RV camping tip for beginners is simple, but can help you stay organized. Keep track of any repairs the vehicle may need or items to stock the RV so it's feeling cozy and like home as soon as possible.
5. Don't Overpack
When you're going on a long trip, it's easy to feel like you need to bring everything to maintain your normal life. But keeping it simple can help make your day to day life easier when in an RV. You'll also most likely be near a store wherever you go, so you can pick things up as your trip goes on and you realize what you might need.
6. Carry a General Tool Kit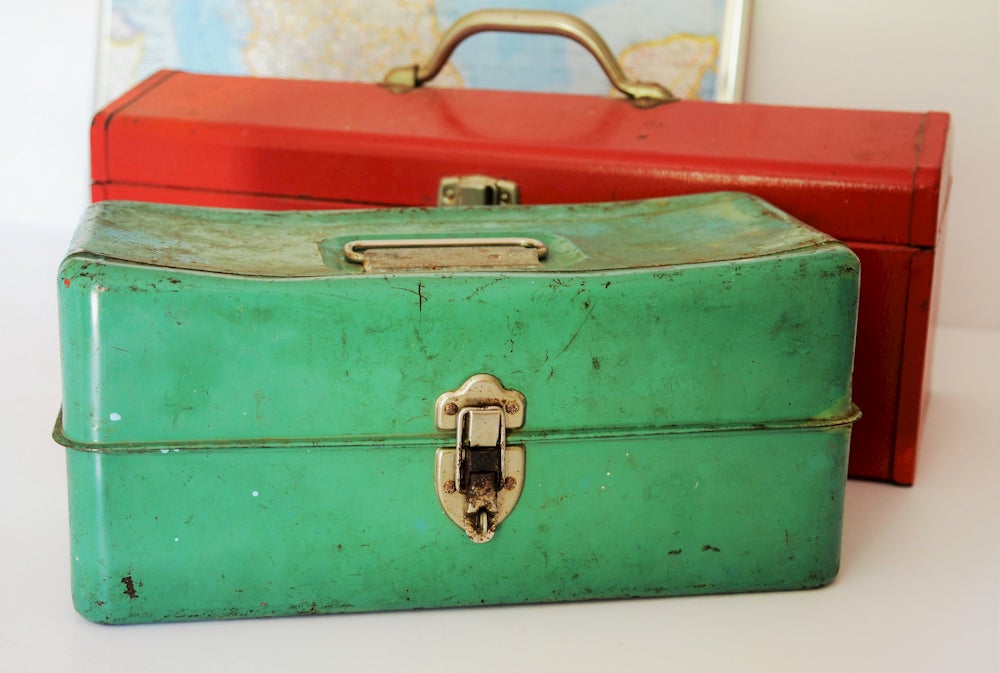 Having a general toolkit is always helpful. Make sure to bring screwdrivers, a hammer, and wrenches. Bungee cords, gorilla tape, levels, a headlap and extra rain gear will also help keep you safe when you need to make repairs or there is an emergency during your journey.
7. Bring Extra Cords and Hoses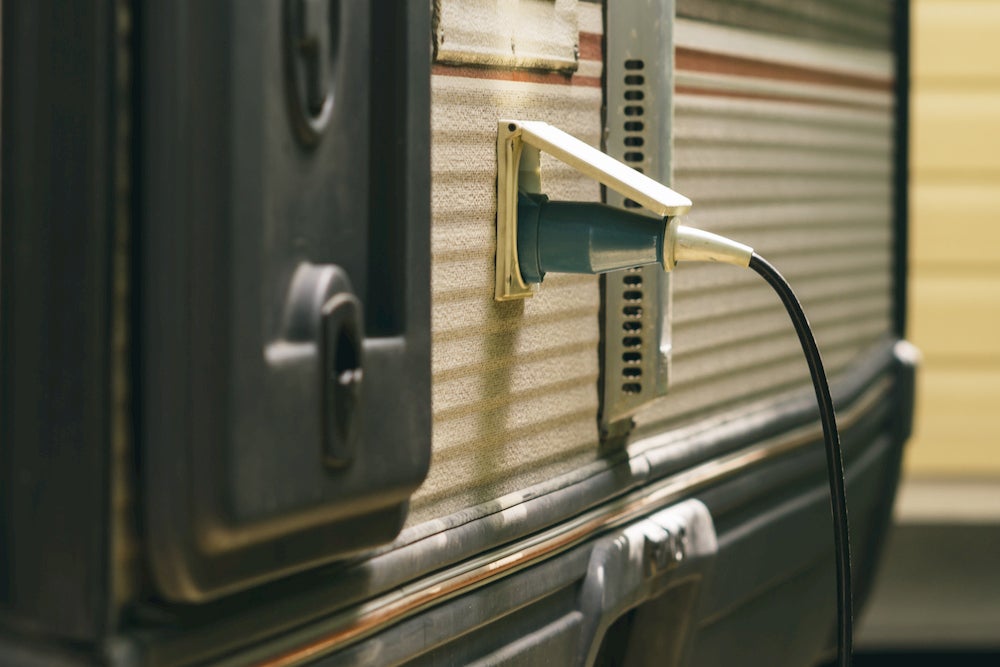 Always have extra hoses and power cords in the instance that something breaks. This can be essential in an emergency or if you are far away from the next town.
8. Think Budget-Friendly
Owning an RV can take a toll on your finances if you're not careful. Before you buy a bunch of new accessories and appliances for your RV, check around your house for duplicates. After that, try shopping second for items you may need around the RV. Youtube can be a great place to figure out how to repair your RV yourself instead of spending tons of money at the mechanic.
9. Relax and Enjoy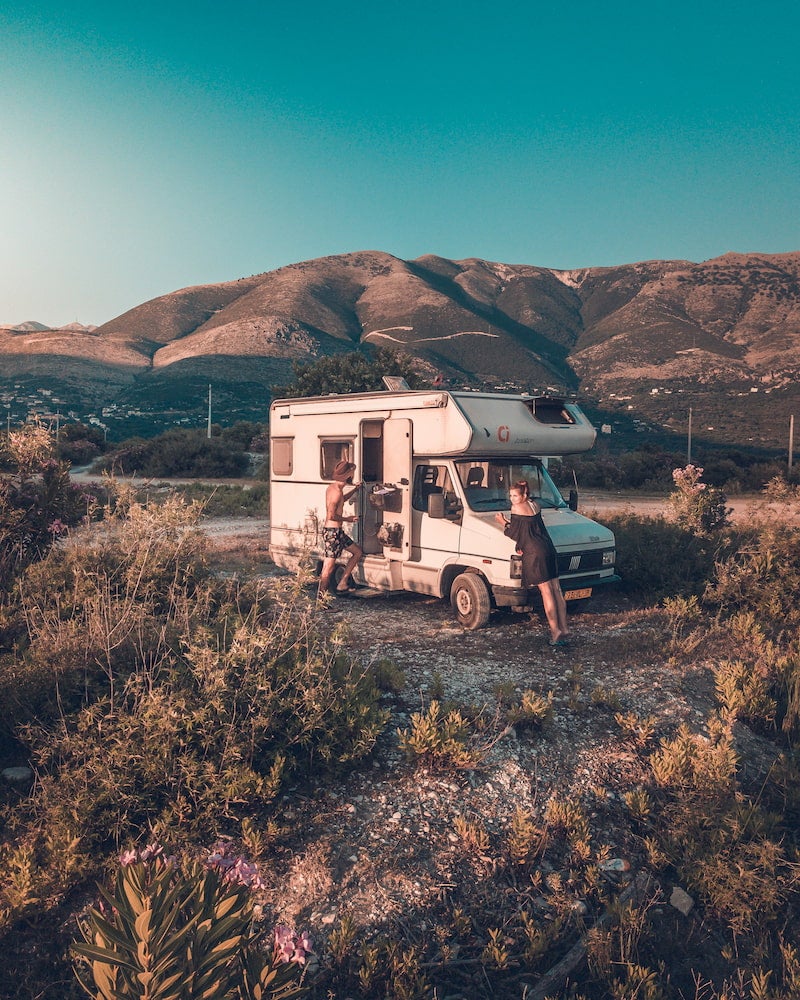 Our final RV camping tip for beginners is to relax and have fun! There are lots of things that can go awry on a trip, so expect the unexpected and roll with it. Make sure to have follow up plans if something doesn't work out, but remember to keep an open mind while you're on the road.