After a long, hot, semi-stressful summer — I am welcoming the first signs of fall with open arms this year.  While summer is usually the most popular season for camping, there is something undeniably special about cozying up to an evening campfire and warming yourself under the stars. And who doesn't love hiking to an overlook and enjoying a view filled with the red hues of fall foliage?  It is the perfect season for camp cooking over the fire and the cooler, bug-free nights make sleeping in a tent more comfortable.
With a change in season, comes a change in camping gear. And as I pull out my broken french press and a down jacket that is half duct tape, I am taking some time to add a bunch of awesome new gear items to my list! I polled The Dyrt team on their favorite new fall camping gear, and I've compiled a list of the best items that are definitely worth bringing out this fall.
1. Fits Light Hiker Sock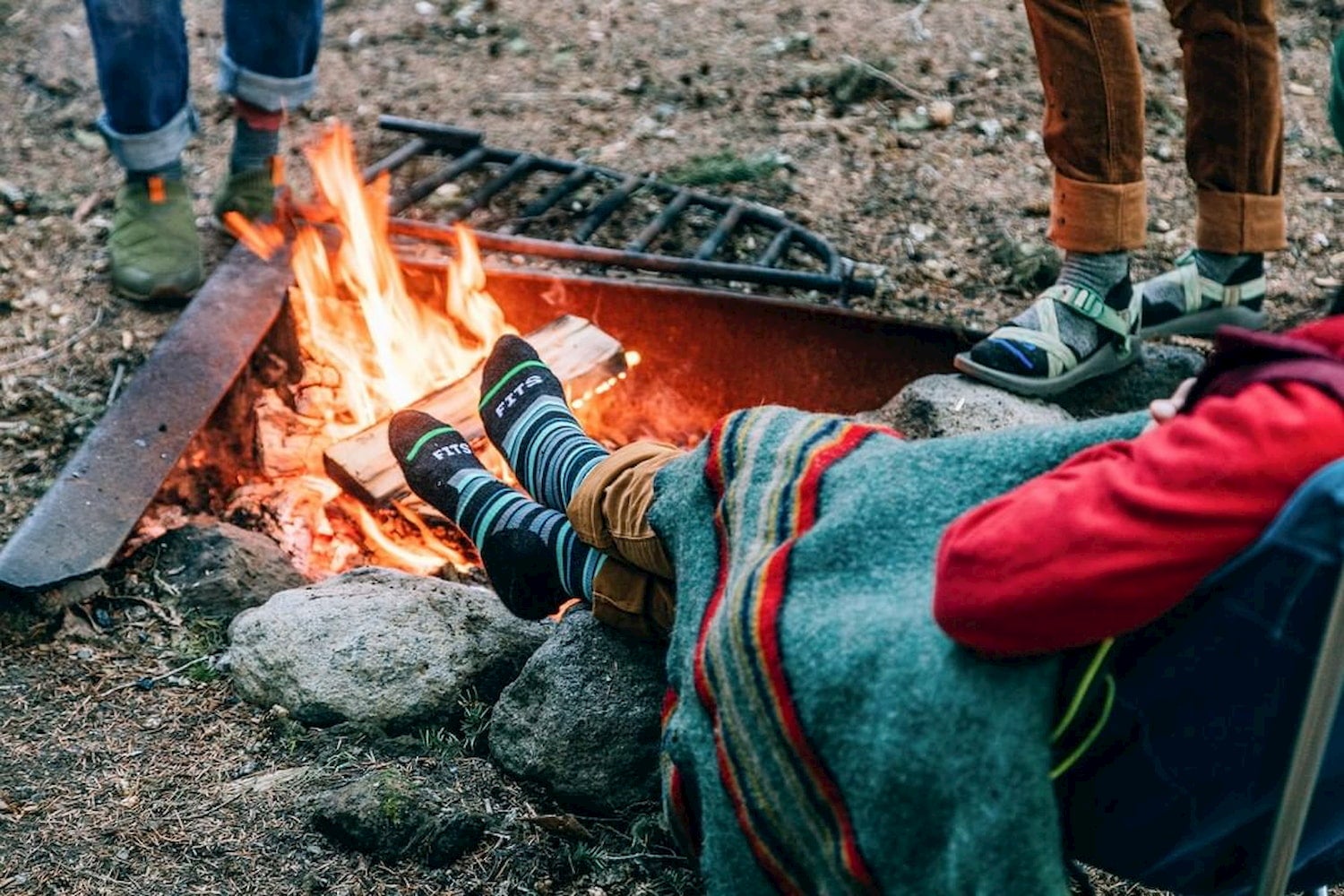 While it is not cold enough for thick wool socks yet, it is the perfect temp for Fits' Light Hiker.  This breathable wool and the synthetic blend is a no brainer for crisp fall hikes. The cushioned heel makes these socks comfy all day whether you a summitting a mountain for the perfect leaf-peeping overlook or wandering through a corn maze. My favorite part about these socks is that they come in different heights! I like the quarter for trail running and crew for hiking.
Buy Now: $22
---
2. The Dyrt PRO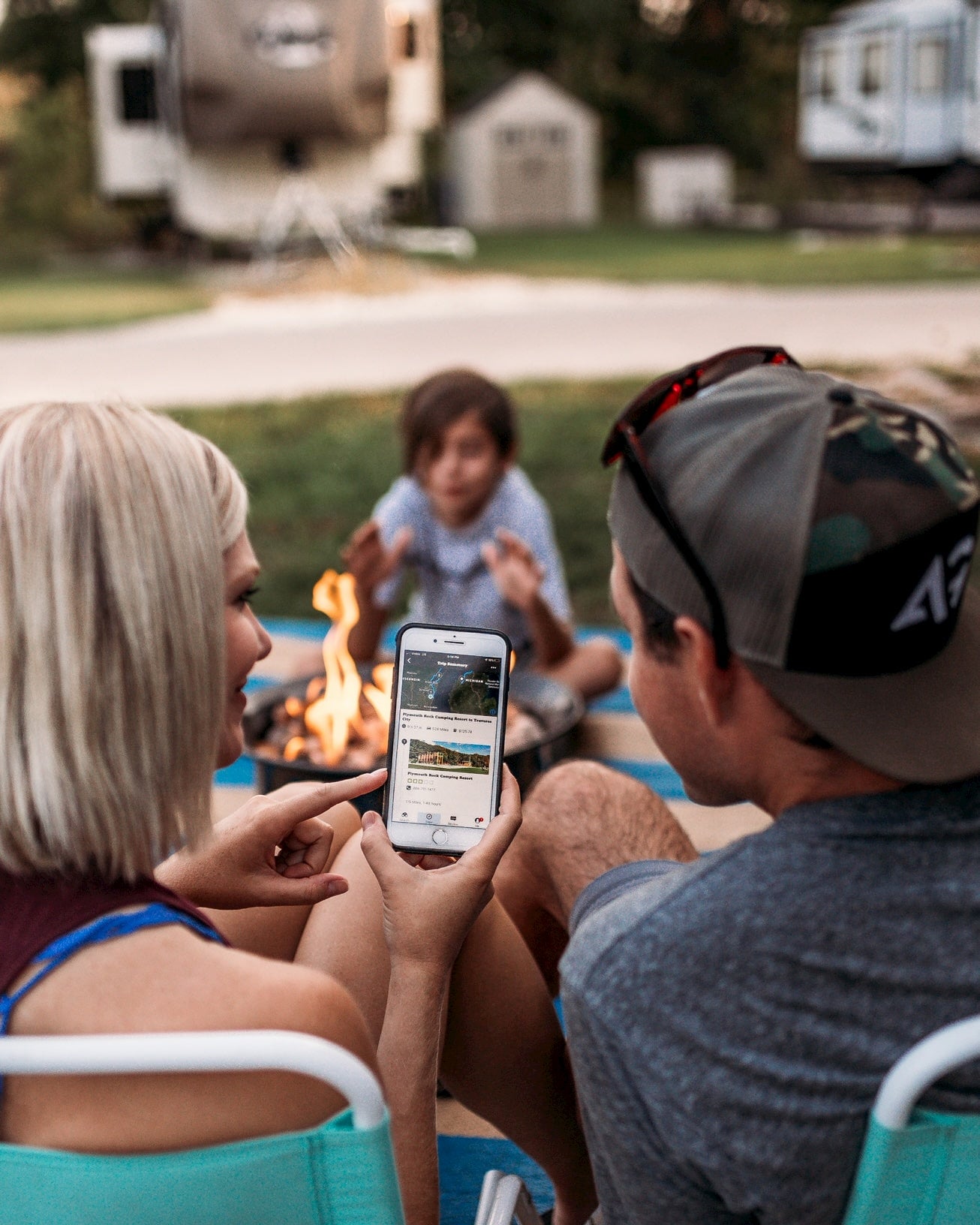 Whether you are planning a leaf-peeping road trip or looking for some last-minute dispersed camping, The Dyrt PRO will make your fall camping trip a heck of a lot easier.  From finding last minute camping, doing offline searches, getting PRO-only deals on campgrounds, and much more—PRO is essential in every season.
"The Dyrt Pro is such a valuable app for full-time RVers like us. The trip planner feature helps us budget for gas, and you can access all the great features offline, which is perfect for those moments you unexpectedly lose service!" — Lauren of The Wanderprenuers
Buy Now: $36
---
3. Sunyear Hammock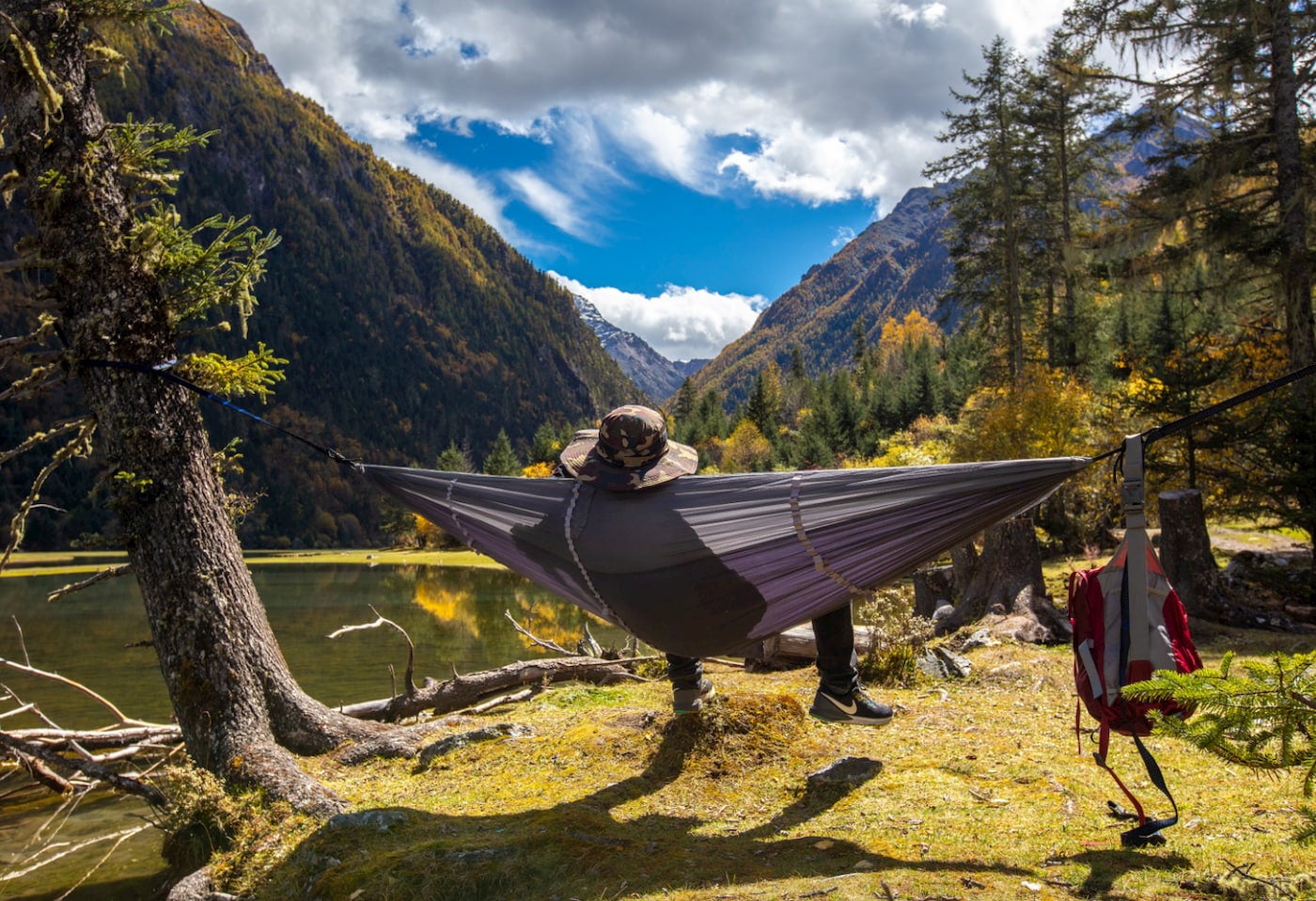 If you have not gotten in on the hammock camping game, now is the time! Setting up a hammock takes less than 5-minutes and creates the perfect spot for lounging near the campfire, drinking your morning coffee, or even sleeping overnight. Fall is an ideal time to sleep under the stars in a hammock, because in most places, it's still warm enough that you can comfortably sleep without needing the insulation of the ground below.
We are loving Sunyear's Double Hammock because it makes hammock camping comfortable, with a built-in bug net to keep the critters out.  This hammock comes with daisy chains and carabiners, giving you the most bang for your buck!
Buy Now: $59
---
4. Planetary Design's OVRLNDR Press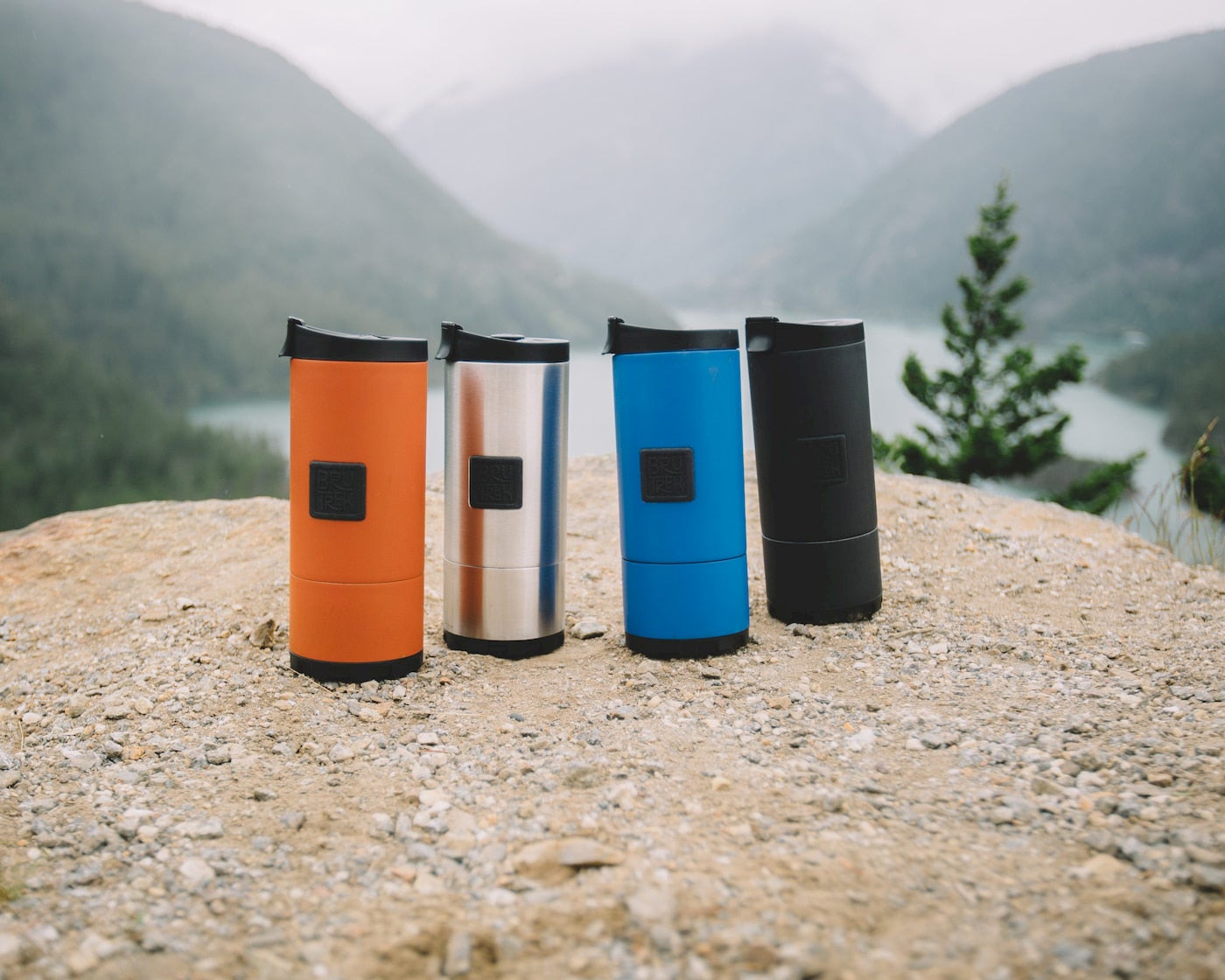 On a crisp fall morning, there is nothing I like more than waking up and making a warm cup of coffee on my camp stove.  After a memorable moment in Grand Teton National Park, when I shattered my glass french press while dumping out coffee grounds, I have sworn off bringing my kitchen press camping.  If only I had known about The OVERLNDR Press at the time! This compact coffee press is spill-proof and durable making your camp coffee a breeze.  It even has a twist-off bottom so you can easily dispose of your grounds without leaving a trace.
Buy Now: $50
---
5. Rumpl's Daydream Puffy Blanket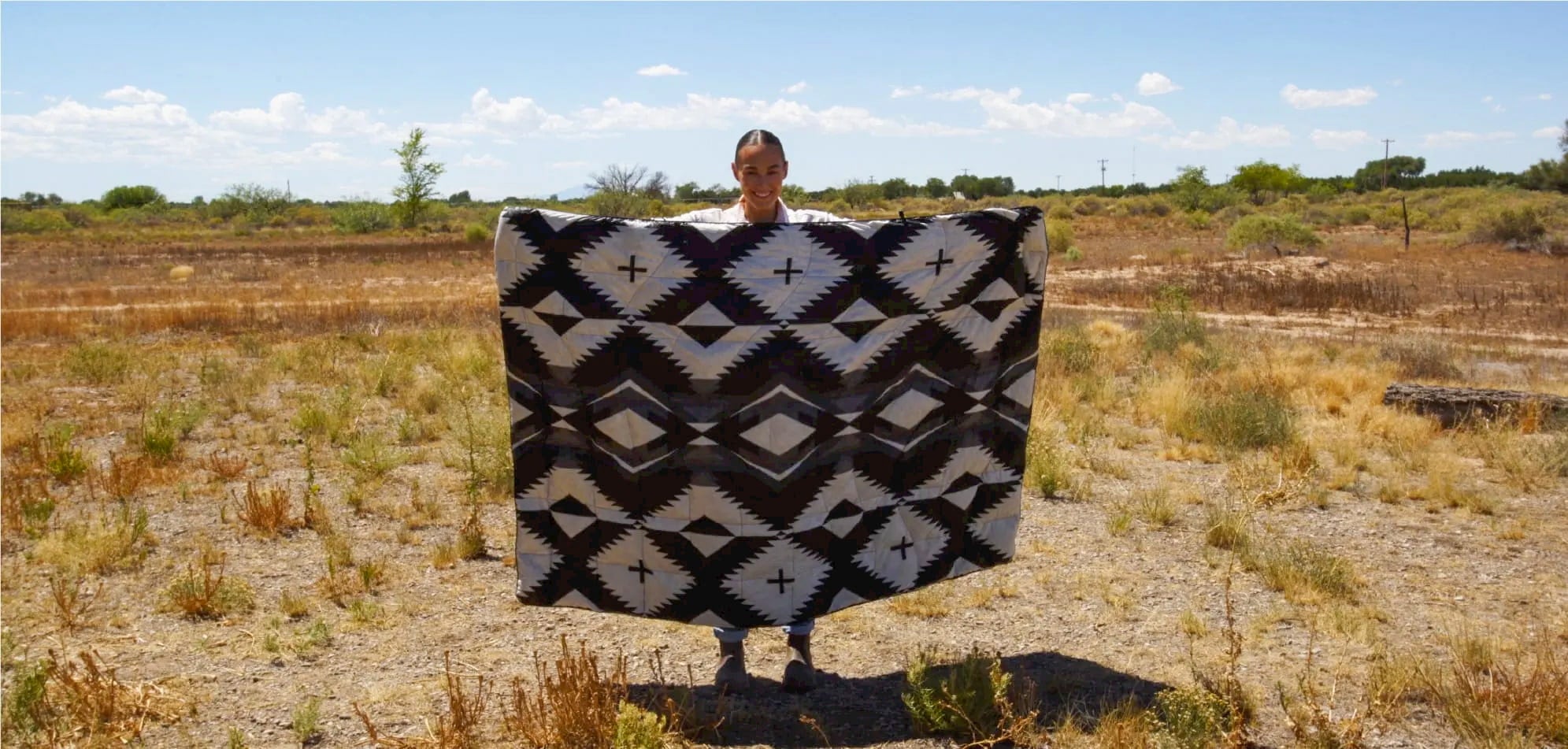 Cozy up with friends around the fire in Rumpl's camping blankets. We love these blankets, not only because they seriously up our camping game and keep us warm, but they are also washable so you don't have to worry about a little tree sap or some dirt. This particular cozy Rumpl blanket was designed by Cheyenne artist and Fashion designer, Jordan Craig. Rumpl "RAD" artist series teams up artists and designers to create limited-edition versions of Rumpl's tried and true puffy blankets. A portion of the profits from this blanket line will go to the First Peoples Fund, an organization focused on funding indigenous artists like Jordan.
Buy Now: $199
---
6. Upstate Coffee's Sacandaga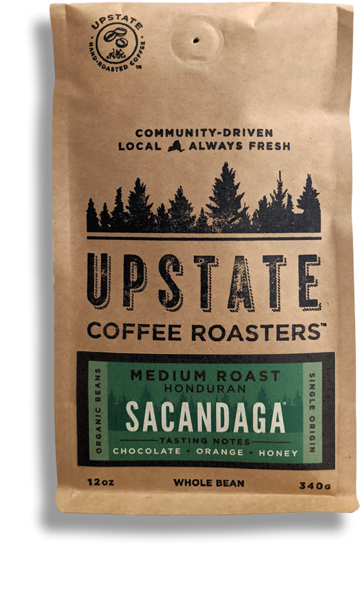 I like to keep my camp food bin ready to go with some food items stocked for those last-minute overnights. There is nothing worse than showing up to a campground without the essentials like my spice kit, cooking oil, and of course, coffee!  I always keep a bag of coffee ground and ready to brew.  This fall I will be toting Upstate's Sacandaga Medium Roast.  This co-op roasted coffee brand is local to upstate New York, where they not only make delicious brews, they also promote the local outdoor recreation areas through their location-based beans. Like Lake Sacandaga, this brew is great for all seasons whether you are snowmobiling, camping, or headed out for a lake day.
Buy Now: $15
---
7. Nocs Provisions' Waterproof Binoculars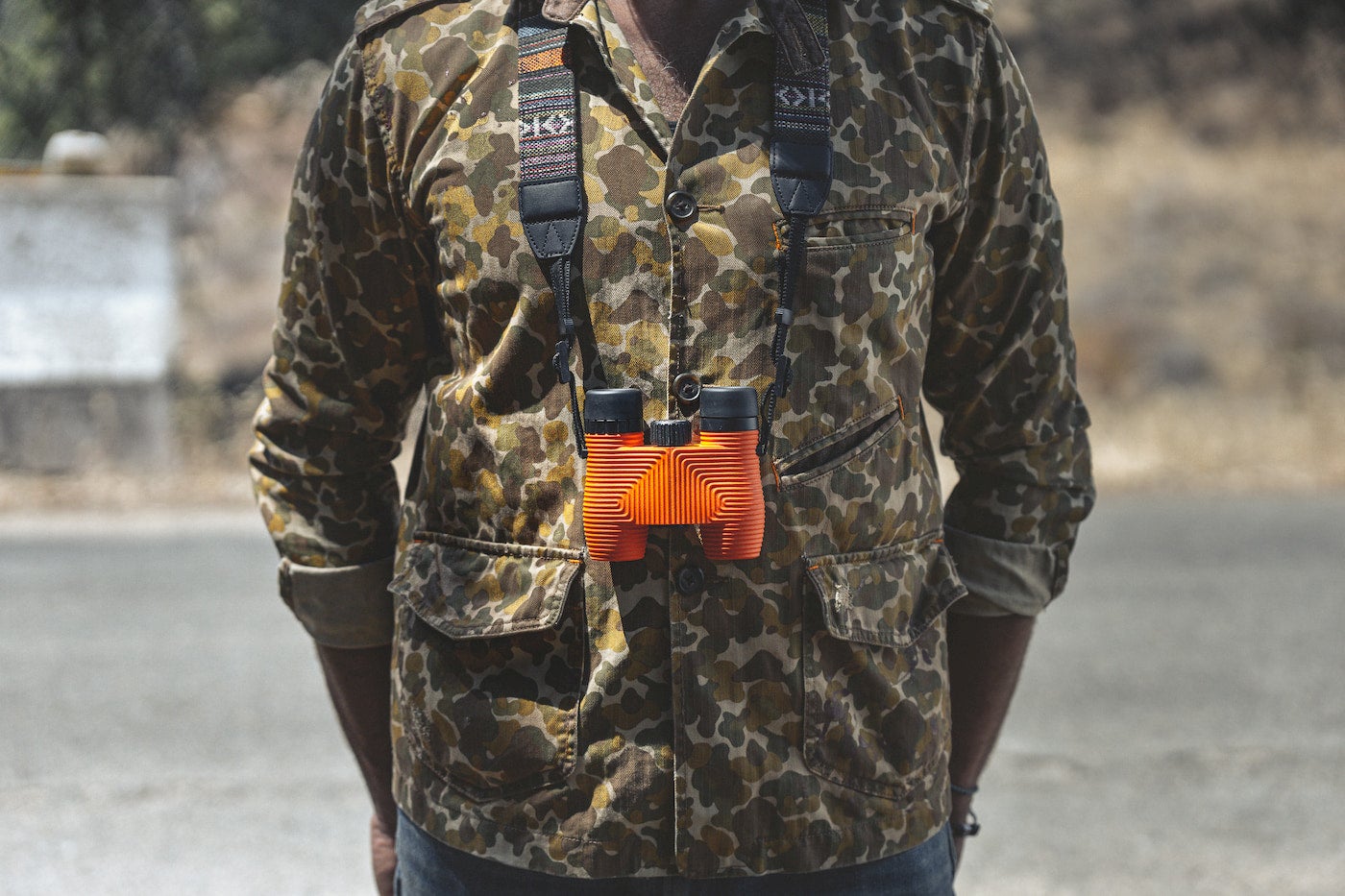 Binoculars are one of those things I always wish I had in the moment. Whether a bald eagle just flew past me or a fellow backpacker points to a white spot on the mountain and tells me it is a baby mountain goat, I often find myself wishing I had just splurged and snagged a pair before my trip.  My biggest issue has been picking the right ones. I don't want to end up with a cheap pair that doesn't work, or likewise, spend some big bucks on a pair I know is going to get wet or dropped on the ground a couple of times.
Luckily I found Nocs! These binoculars are everything you need for camping, whether you are looking for wildlife or sizing up a landscape.  Not only are they well designed and come in a bunch of awesome colors, with some super cool straps, but they are also waterproof, designed so that you can take photos through them with your smartphone camera, and have a lifetime warranty. Yep, more than you ever expected from some compact binoculars, we know!
Buy Now: $90
---
8. Banner and Oak Boulder Long Sleeve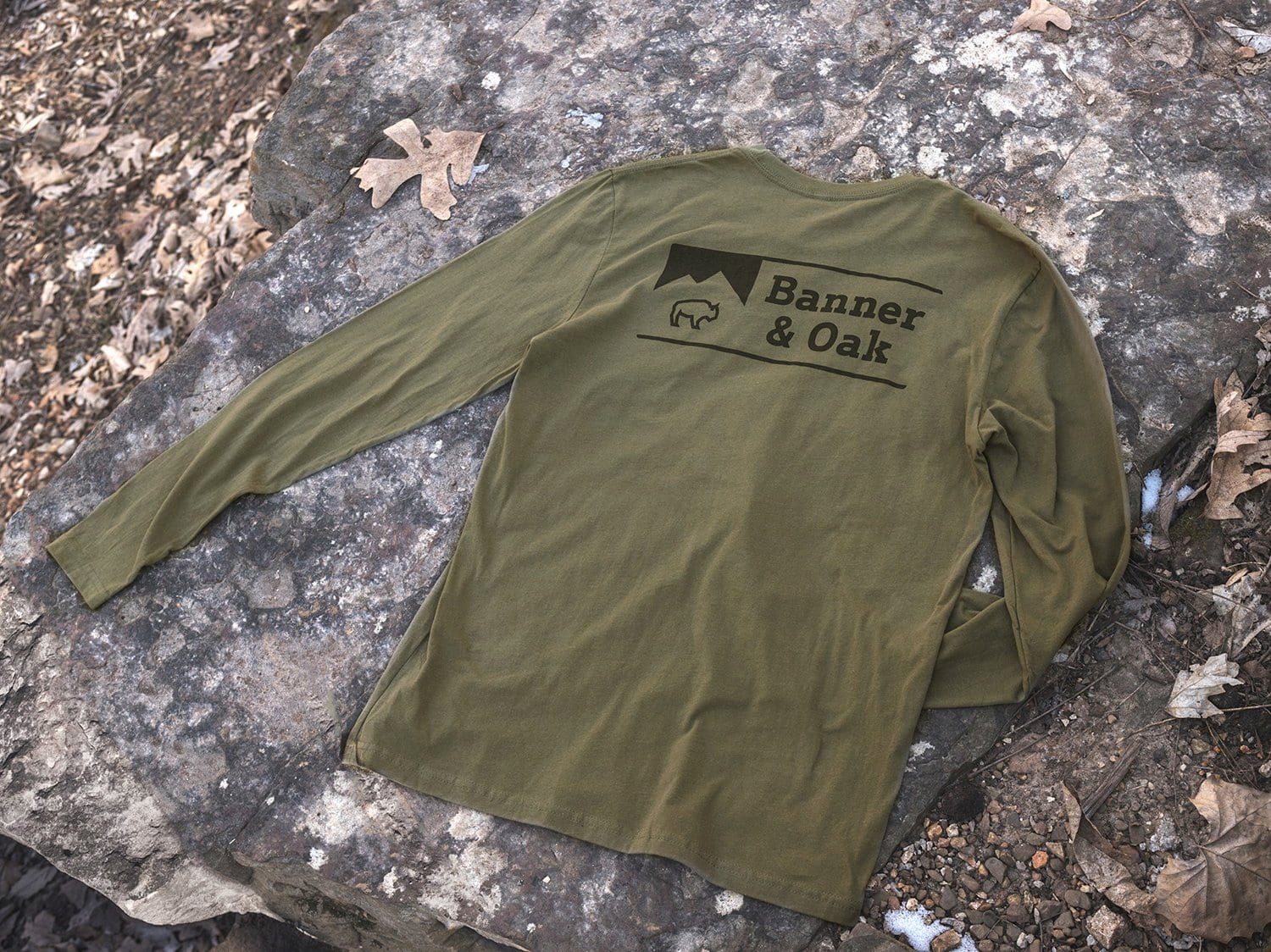 The Boulder long sleeve by Banner and Oak is described as the best way to "knock the chill off an evening hike". This shirt is perfect for those cool fall nights, whether you are pitching your tent or collecting wood for a campfire.  With hot sunshine in the day and frosty air at night, fall camping is all about layering.  Make this olive green shirt your base layer this camping season.
Buy Now: $28
---
9. Poplar Topo Print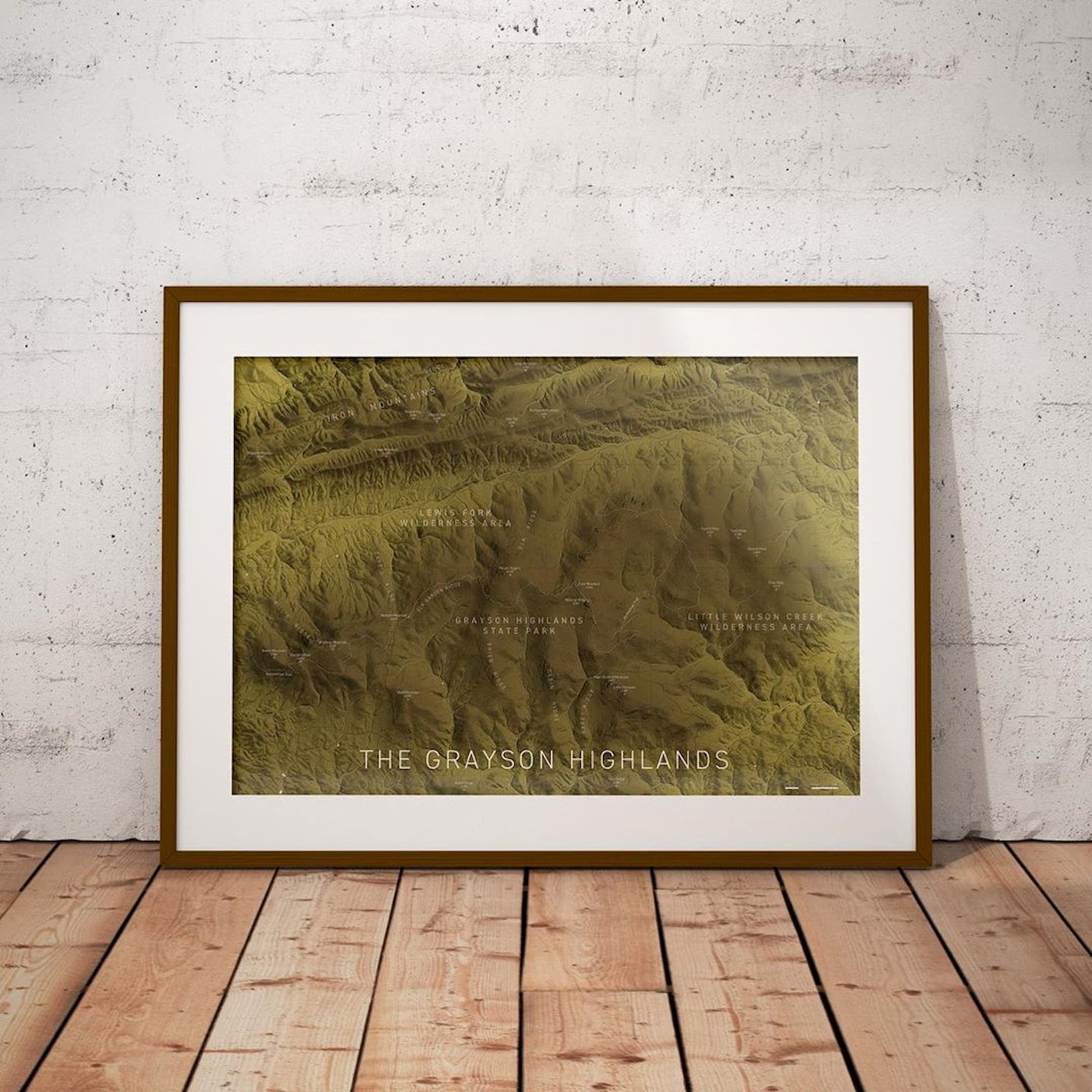 While this may not help you literally camp this fall, these prints by Poplar are sure to inspire you to explore new places or reminisce on the ones you've visited.  Local travel can limit your camping choices, so even if you are daydreaming about taking a plane or going somewhere new, we hope these prints will help rekindle an urge for adventure.  Add a new work of art to your apartment, house, cabin, or van this fall and support local artists and outdoor enthusiasts Joni and Hayden, the masterminds behind these topo prints.
Buy Now: $30-60
---
10. Rootless Portable Fire Pit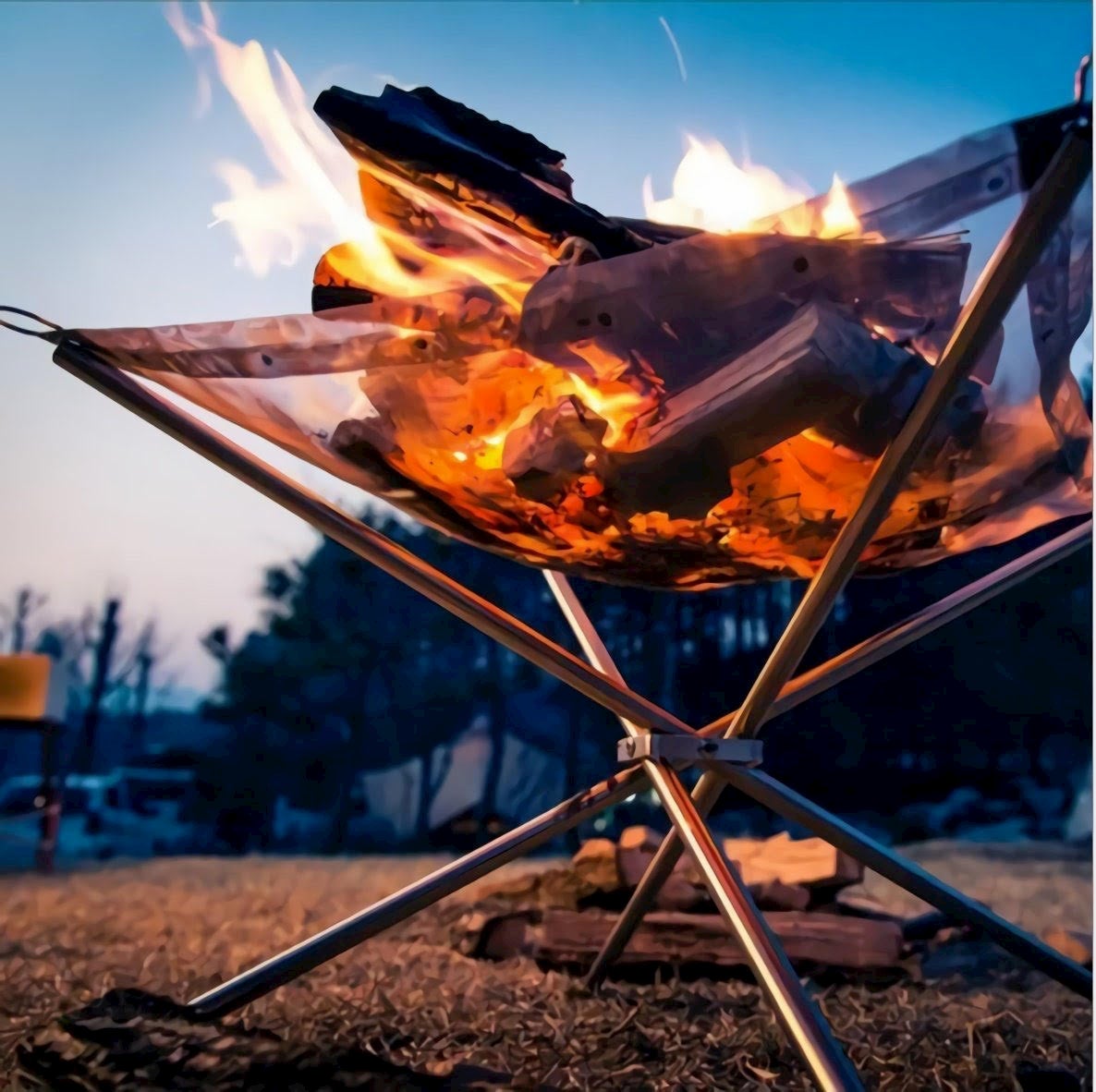 With frosty nights approaching and the sun setting earlier, a fire will help keep the fall camping festivities going well beyond dusk!  With many campers opting to camp in dispersed sites instead of established sites, it is important to remember the Leave NoTrace Principles on building fire pits.  Principle #5 discusses not only preventing wildfires but the impacts building new fire rings and burning in new spots.  We are excited to use this nifty little fire pit as an alternative to building new fire pits and leaving unnecessary scorch marks.  This sturdy yet lightweight portable fire pit is perfect for fall camping trips or just at home in the backyard!  Please make sure to check any fire regulations in your area before igniting a fire on this portable fire pit.
Buy Now: $37
---
11. Parks Project Sun Rug Bandana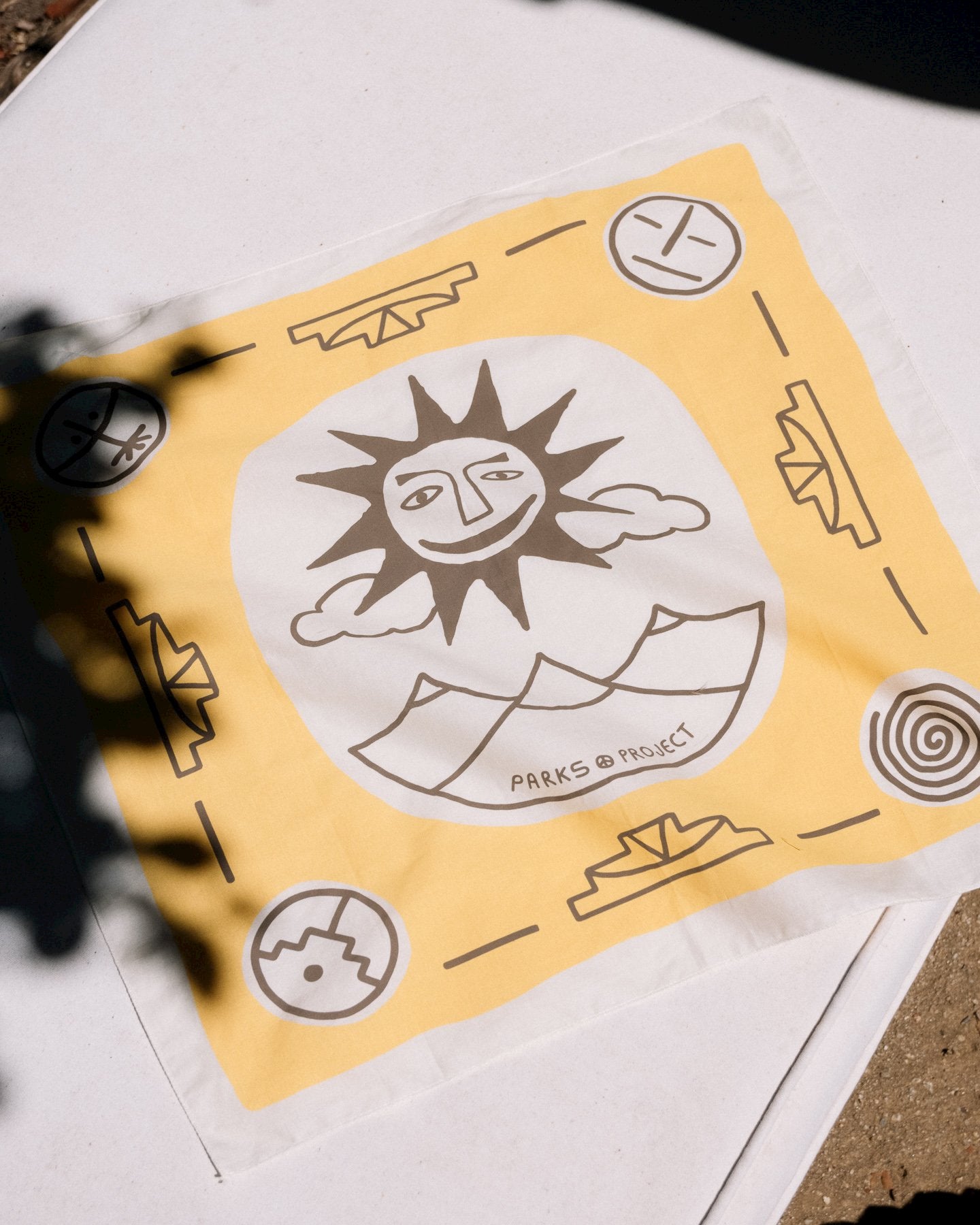 Let's face it, you can't go anywhere without a mask these days, not even the great outdoors.  For hiking and camping, I find bandanas to be a great option because you can wear them around your neck when you're not passing fellow hikers on the trail or running into the camp store to buy firewood.  This specific bandana is not only an awesome design but it funds an awesome cause! Buy one of these bandanas for fall camping and you'll be supporting youth education: every bandana purchased funds one child to visit a National Park.
Buy Now: $18
---
12. Wild Zora Tuscan Chicken Soup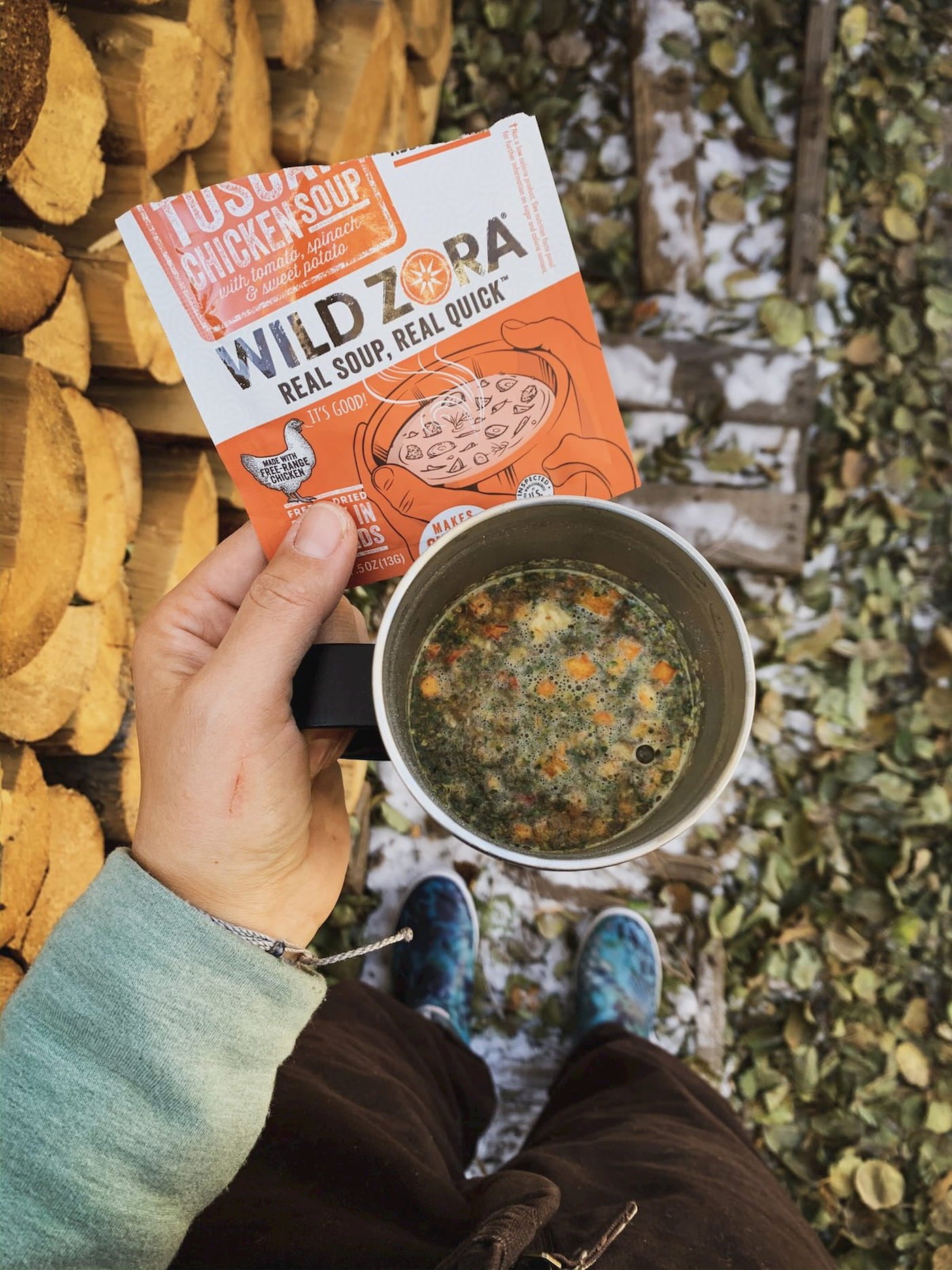 While I plan on doing some glamping style cooking this fall, including pumpkin cinnamon rolls and bread baked in my dutch oven, I always bring along a few last-minute options in case I don't feel like cooking after a long day of hiking. Wild Zora's soup multi-packs are a staple in my fall camping food bin! Warm up with these actually healthy soups over the camp stove for a quick and tasty meal.  My favorite is the Tuscan Chicken, which is chock full of veggies and is a way better snack than a protein bar after a long hike.
Buy Now: $28
---
13. Snow Peak Mini Flame Nocturne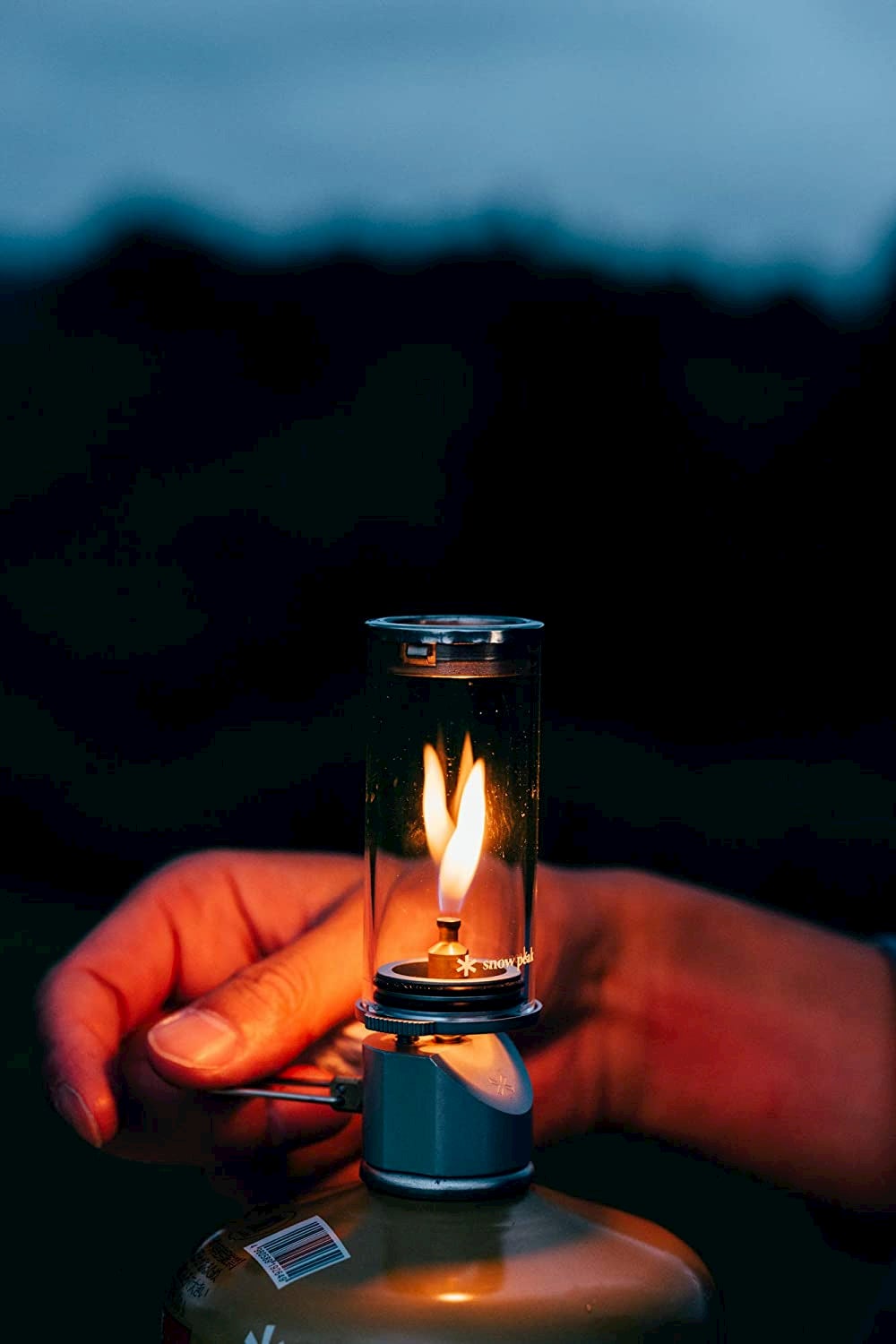 Like all Snow Peak products, the mini flame oozes functional design; from it's cushioned container to the lantern's "ignition port" design that lets you light the lantern from below. What is really cool about the mini flame is that it uses the last few grams of gas in your container that would usually get wasted.  Burning only 7 grams an hour, this little lantern is the stylish answer to all of those almost empty fuel canisters piling up in your garage. Looking to up the ambiance at your picnic table? This modern day candle is sure to do the trick this fall.
Buy Now: $50
Popular Articles: