For dark skies camping, you can use The Dyrt PRO's Offline Maps and Map Layers to find free camping near you. These features will show you public lands where you can camp for free whether or not you have service or wifi!
---
For many, the joy of camping comes from "getting away from it all". We crave our regular escapes from life and into the wilderness. But one aspect of daily life that's hard to escape, even when camping, is light pollution.
99% of Americans live in an area affected by light pollution, but that doesn't mean you can't find unpolluted natural spaces to camp in. Here's our guide to the darkest skies in the U.S. with camping nearby.
Northern Maine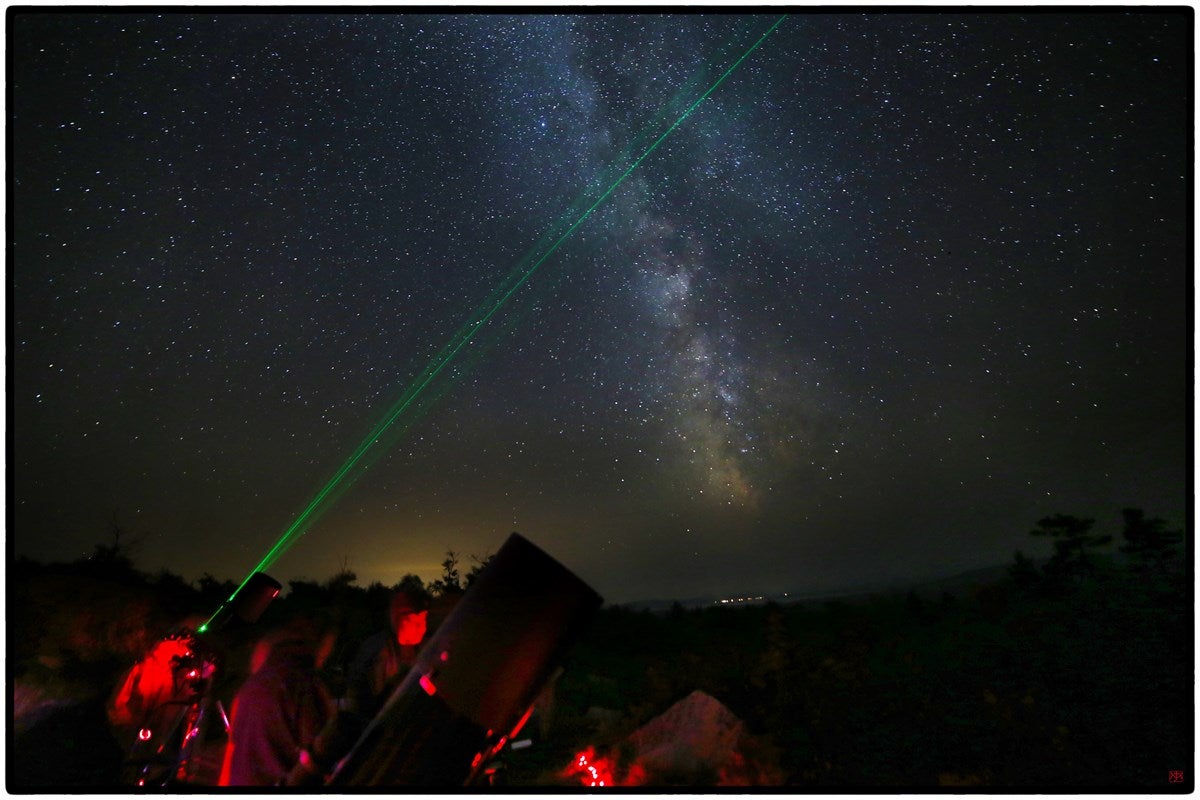 The eastern half of the country, and particularly the eastern seaboard is densely populated, meaning that it's extremely difficult to find a dark skies location. That's why Northern Maine is such a coveted location for dark skies for east coast campers.
Camp at Baxter State Park and visit the nearby tallest mountain in Maine, Mt. Katahdin, to get front row seats to the brilliant constellations made available by the lack of light pollution.
---
Eastern Oregon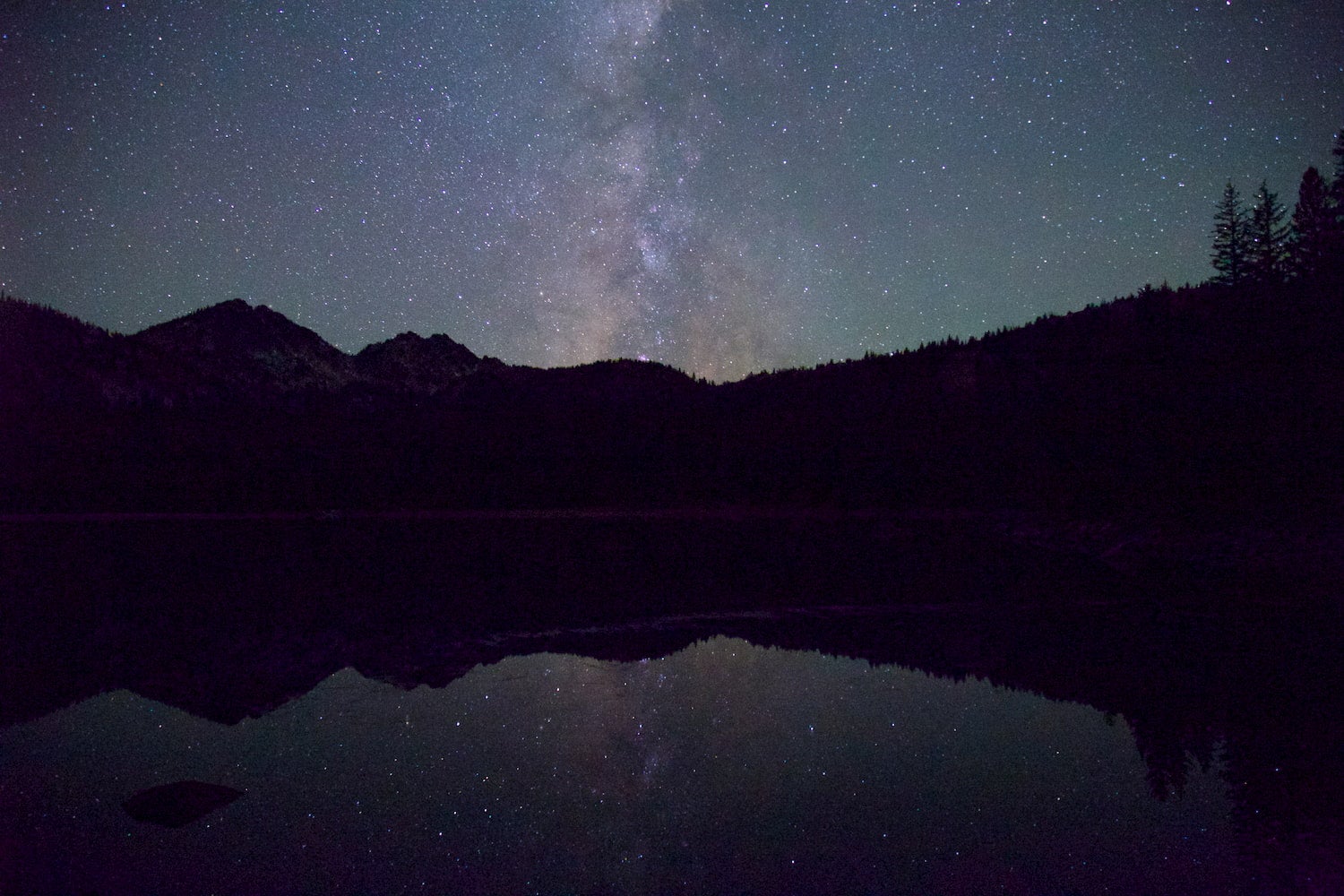 Eastern Oregon is one of the least populated locales in the country, uncoincidentally making it one of the best locations for stargazing. In addition, eastern Oregon is a criminally overlooked destination for camping. From high deserts, to canyons, to hot springs – eastern Oregon has it all.
A crown jewel of eastern Oregon is Steens Mountain. Rising up 9,733 feet from the Alvord Desert floor, the Steens provides some of the most dramatic landscapes you can find in a dark skies location.
---
Central Wyoming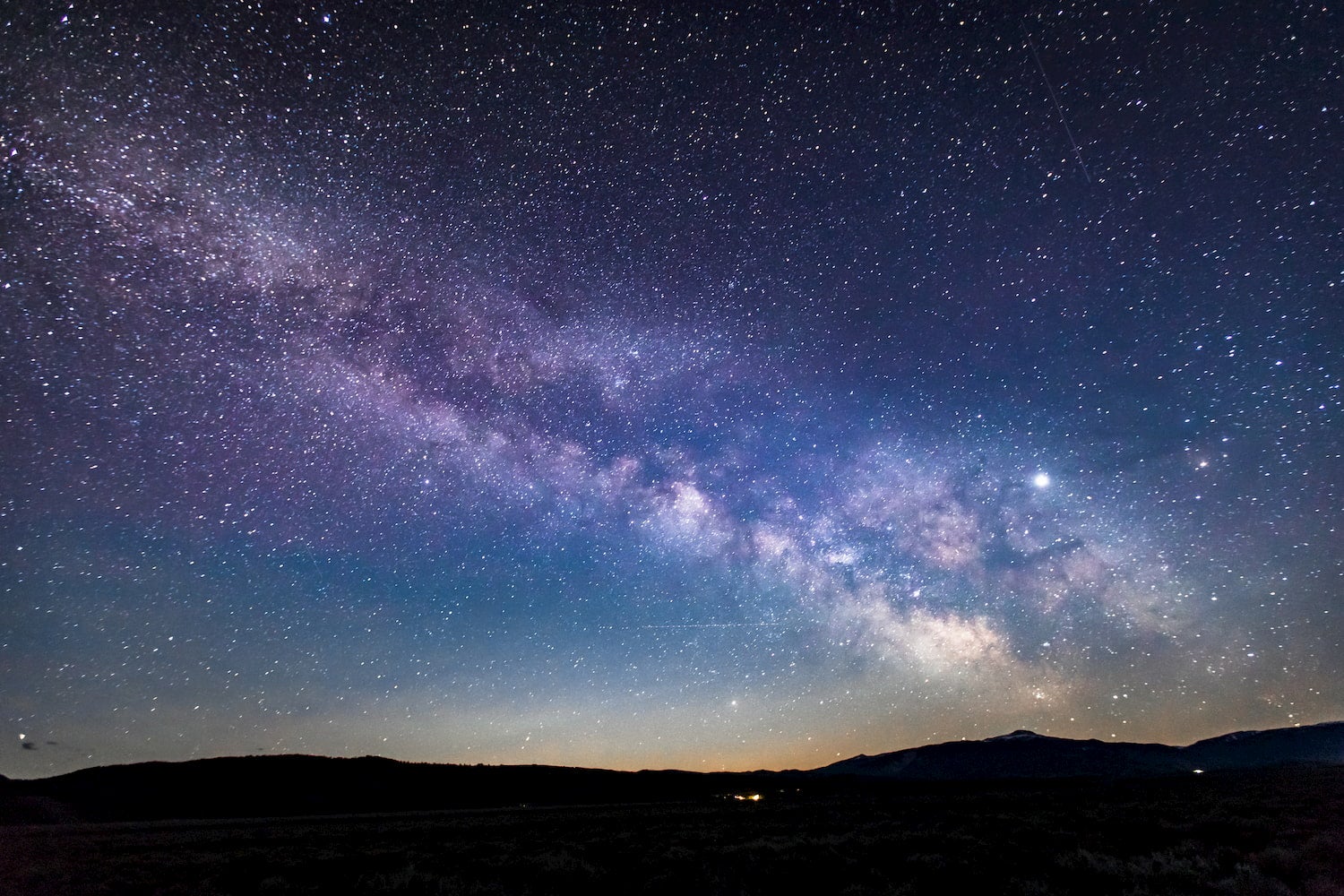 The Great Plains are well known for their vast open spaces. Even in these largely rural states, dark skies camping areas are few and far between. For anyone in the region, or for anyone taking a western road trip, central Wyoming is the perfect destination.
Outlaw Cave Campground features gorgeous rock formations, the Powder River, and some of the darkest skies in the country. The surrounding area is operated by the Bureau of Land Management, so there's tons of dispersed camping for anyone looking to find some isolation.
---
Southern Texas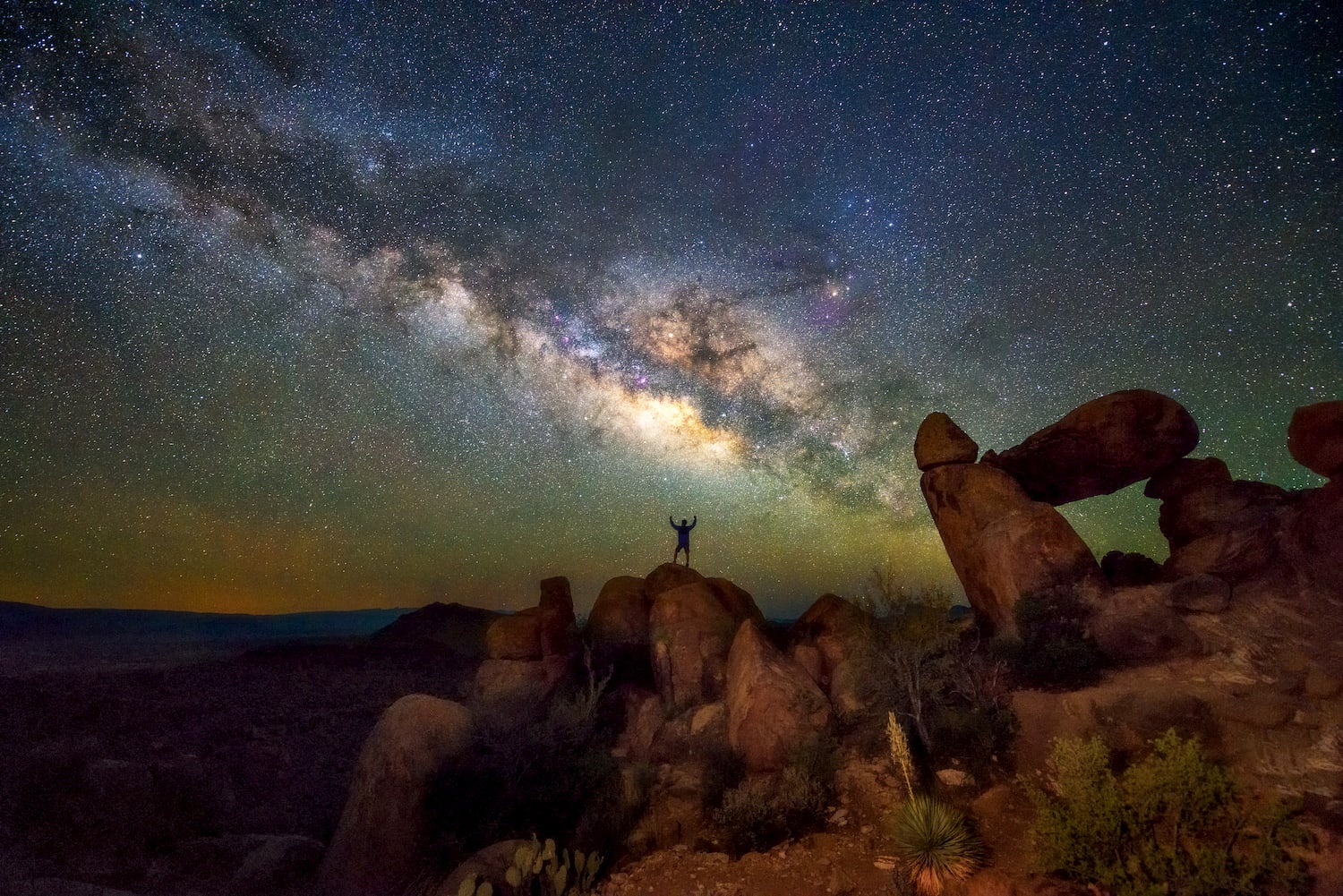 Southern Texas is home to Texas' darkest skies and one of it's two National Parks, making it the perfect camping location for stargazers.
Big Bend National Park is one of the largest, most remote, and least visited National Parks in the country. But if you can make it out there, you can enjoy the Rio Grande winding through 500 million year old sedimentary canyons by day and humbling views of the Milky Way by night.
---
Colorado / New Mexico / Oklahoma Border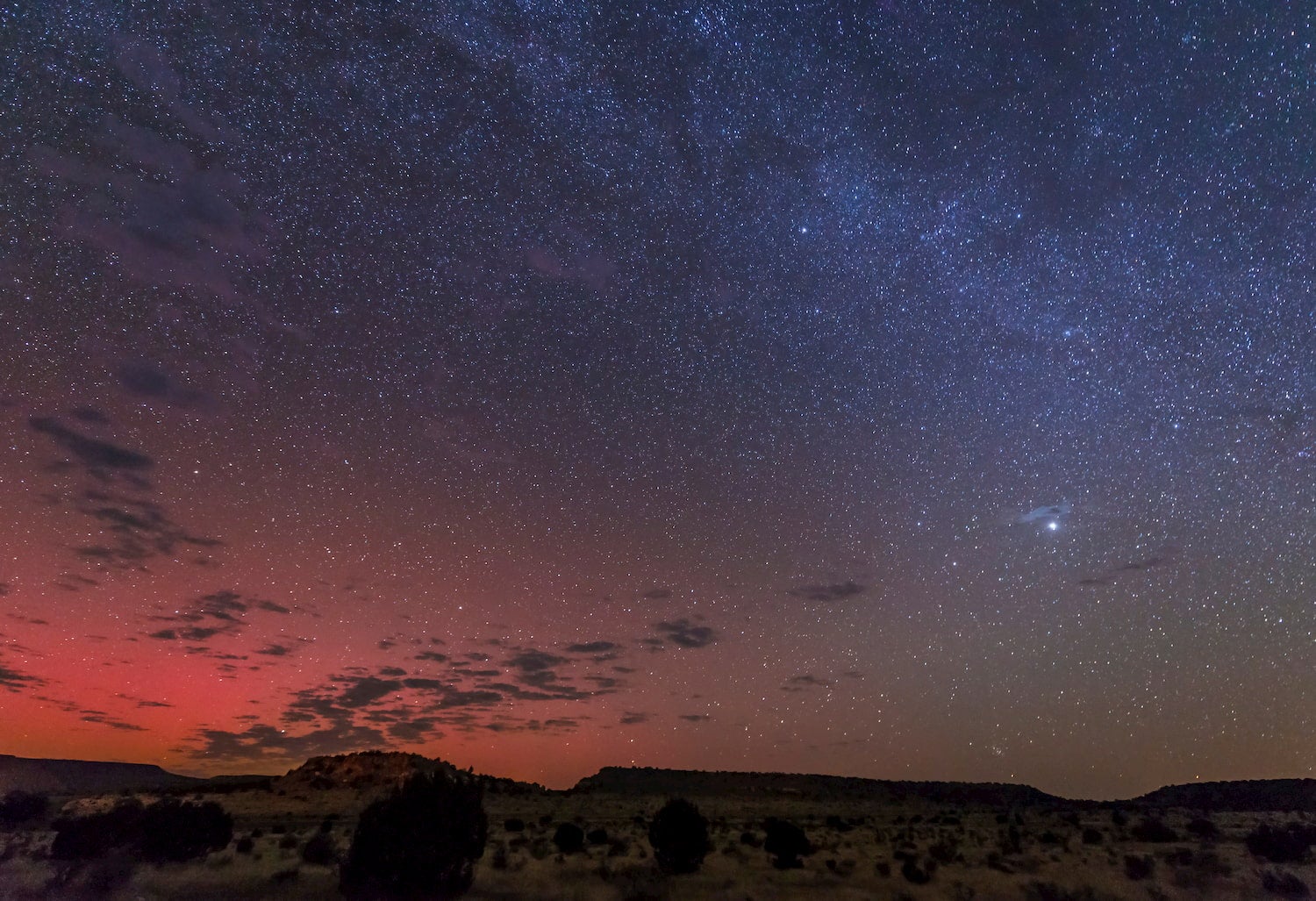 The panhandle region of Oklahoma and the surrounding areas stand out as extremely dark skies even in a region of below average light pollution – making it the destination for stargazers throughout the region.
Oklahoma's Black Mesa State Park is a mecca for star-gazers, even being the home to the yearly gathering of astronomers known as the Okie-Tex Star Party.
---
Southern Georgia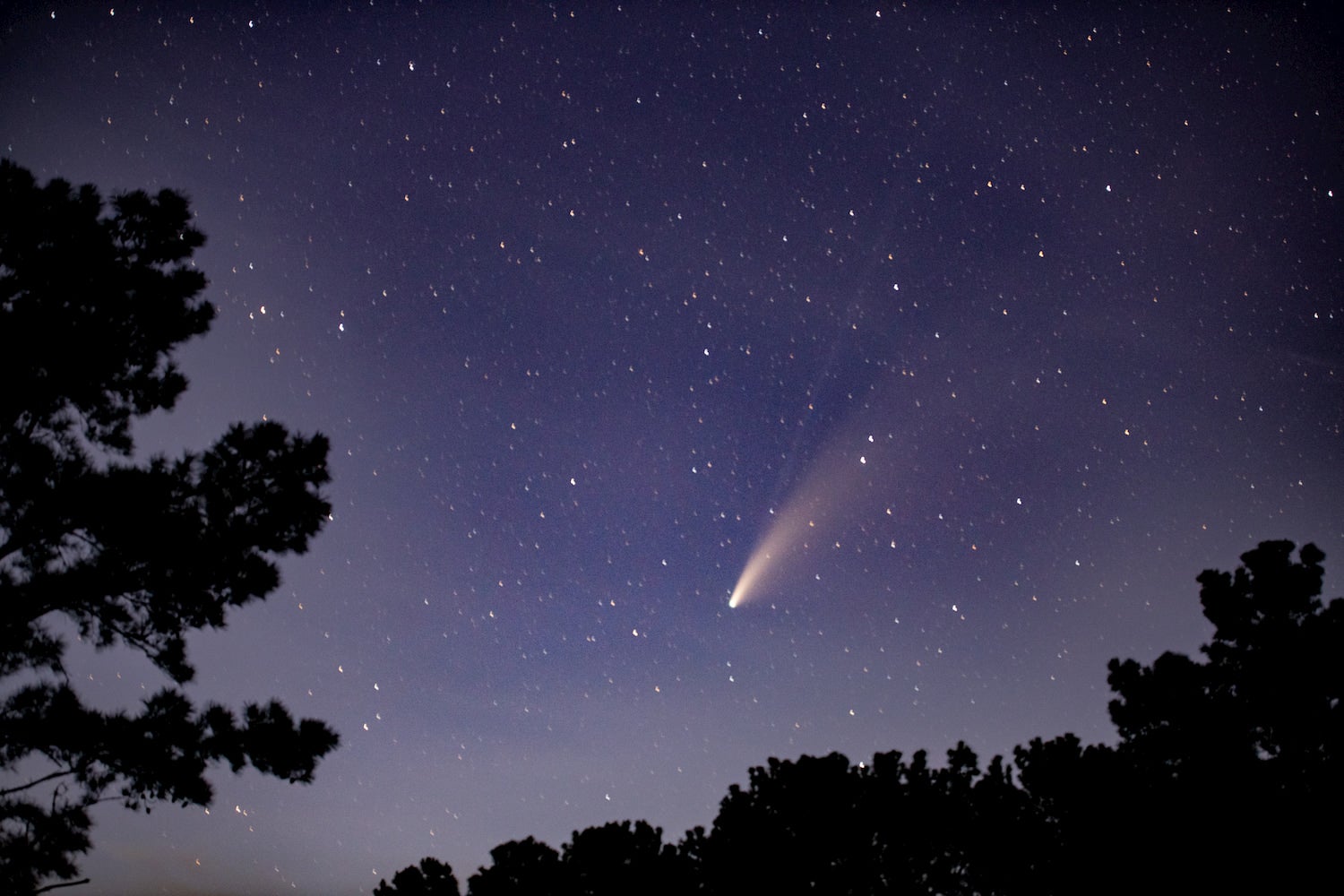 Similar to Maine, the South has very few habitats immune to light pollution. With that being said, southern Georgia still has some of the darkest skies in the eastern United States.
Specifically, Southern Georgia's 402,000 acre Okefenokee National Wildlife Refuge provides just enough uninhabited land to counter the prevailing light pollution in the region. While you're waiting for the sun to give way to night's dark skies, enjoy canoe-ing through the Okefenokee swamp, or hiking along the 9-mile Swamp Island Drive.
---
Most of these regions are chock full of free dispersed camping in USFS and BLM areas. To help plan your trip to some of the darkest skies in the country, you can try The Dyrt PRO's free camping map layers (and tons of other The Dyrt PRO features) free for 7 days. Learn more at thedyrt.com/pro
---
For a gorgeous map of light pollution around the country, as well as a wealth of information on Dark Sky Areas – visit the International Dark Sky Association .