This article was brought to you by RovR, whose bear-proof rolling cooler is the perfect addition to your car camping checklist!
---
One of the great benefits of car camping is the (nearly) limitless amount of gear you can bring on your trip. This is the time for all the bells and whistles, whether that means gourmet camp meals, campground decor or that cornhole set. Setting up camp while car camping is like setting up an outdoor house complete with a bed, kitchen, and a multitude of places to lounge.
With countless options for extras to bring, it's important to have a baseline understanding of what you'll need to make your camping trip *functional* as well as fun. Want to make sure you have the essentials? Here's our car camping checklist go over when planning your next adventure.
The Ultimate Car Camping Checklist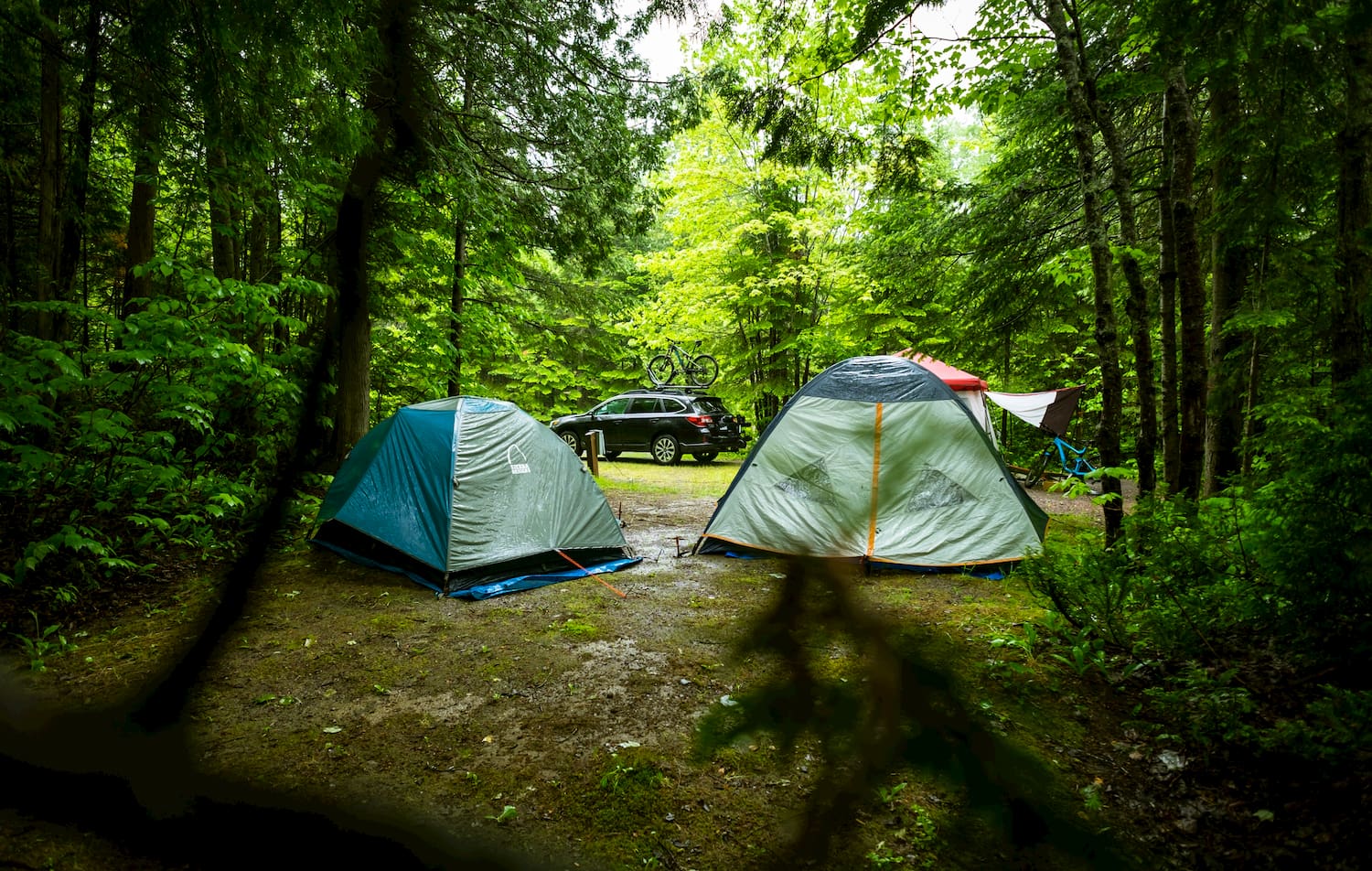 With the amount of gear on list, it's important to keep your car organized. I like to do this by storing each category of gear in separate bins and making sure everything has a place in my car. I like to keep essentials like my headlamp, water bottle, and my portable charger in my center console so I don't have to go digging every time I need them!
Shelter
These shelter items are your very basics for a camping trip. Since you'll be car camping, you have the flexibility to make the tent as cozy as you want so pack a second pillow or ditch your z-pad for a luxurious air mattress.
Sleeping pad, cot, or air mattress and pump

Hammock and straps

Pillows

Tent and footprint
Tool Kit
Whether your tent rips or you just need to light a fire, a tool kit is an essential on your car camping checklist. These small but mighty tools will likely be a lifesaver!

Duct Tape
Lighter
First Aid Kit
Scissors or Knife
Multi-tool
Axe and Gloves (if you plan on cutting your own wood)
Firewood (locally sourced)
Paracord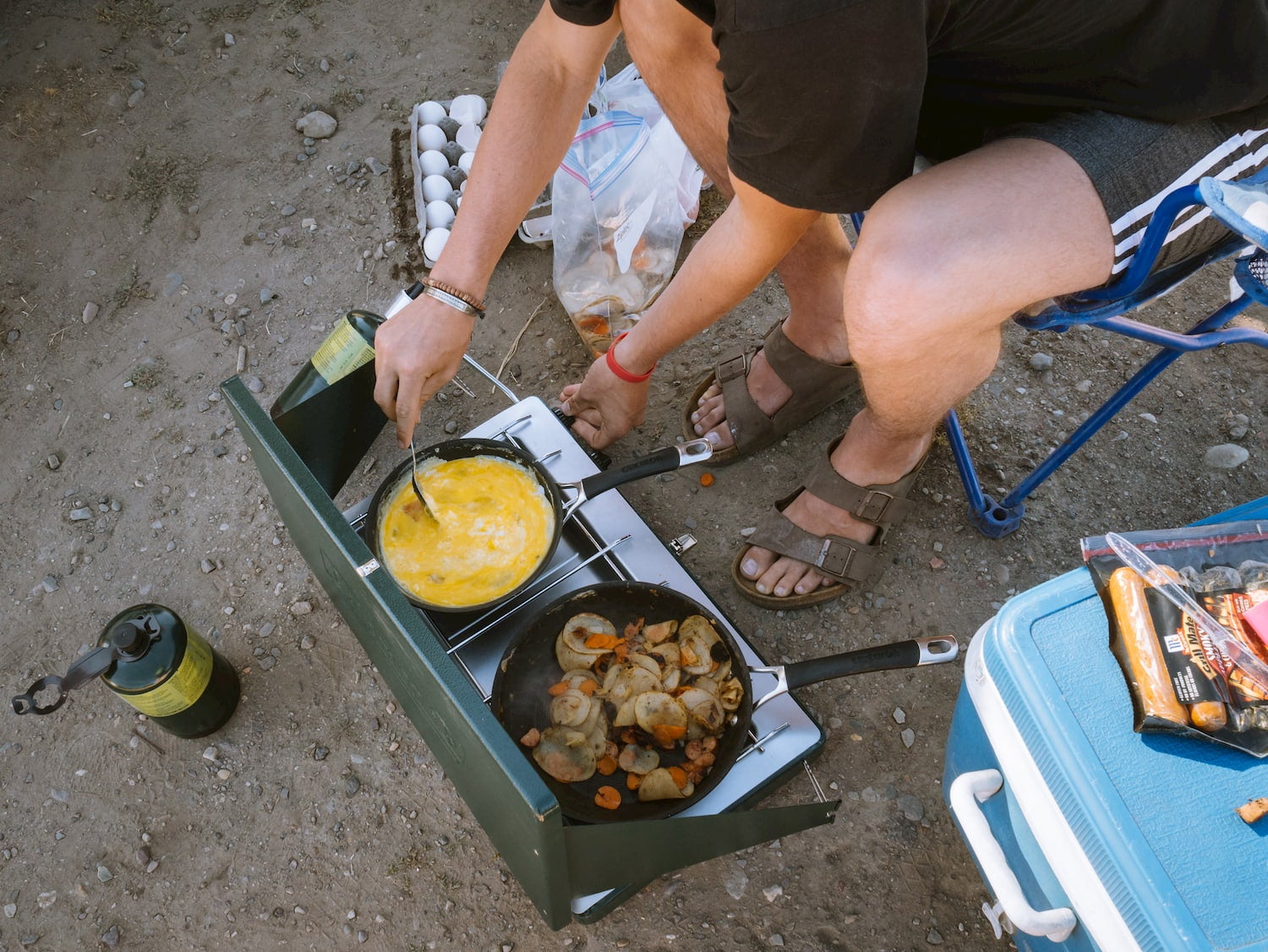 Your camp kitchen can be as elaborate or simple as you wish to make it. If you're planning something more involved, make sure to bring every tool and ingredient you need–down to the cooking oil and pan. If you keep your camp kitchen packed up at all times as I do, make sure to check your stove's fuel levels, spice jars, and anything else that may need to be refilled beforehand.
I like to keep non-perishable foods in my camp kitchen bin at all times including instant oatmeal, a can of beans, granola bars, instant oatmeal, and tea and hot cocoa. These are always an added bonus when you get extra hungry or don't feel like cooking.
Sporks

Cooking Utensils: Skewers, Spoons, Tongs

Water Bottles And Water Jug

Camp Stove And Fuel

Pot And Pan

Mess Kit

Aluminum Foil

Dish Soap, Sponge, And Bucket

Knife And Cutting Boards

Can Opener

Mugs

Tea Bags And Hot Cocoa Packets

Trash Bags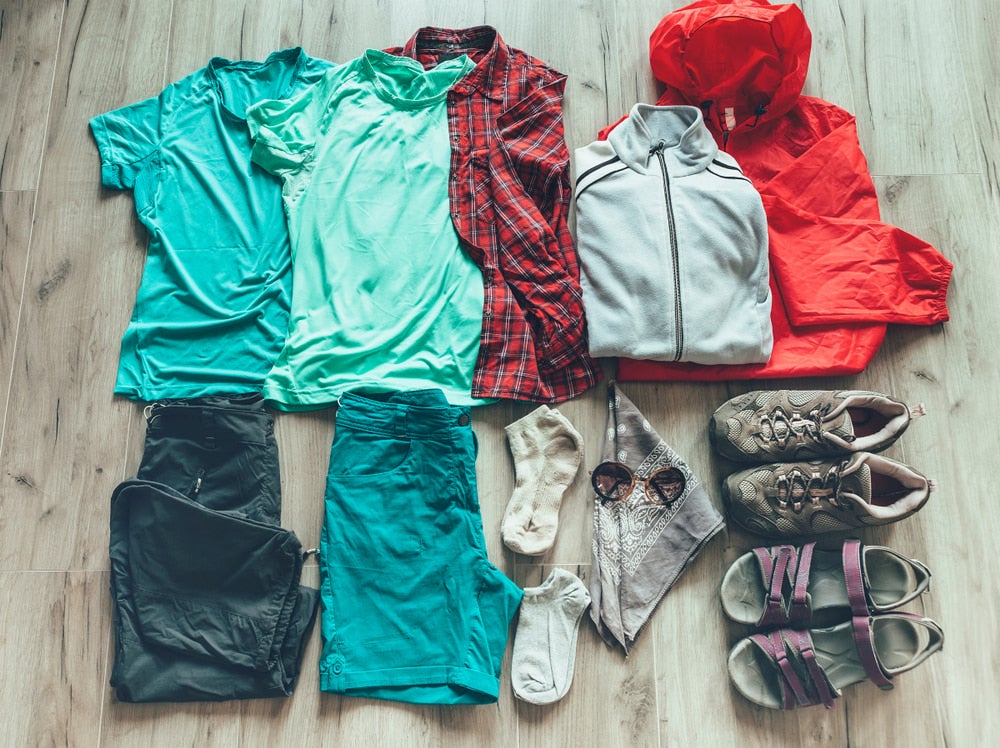 The clothes you include on your car camping checklist will be dependent both on the season and your activities. Make sure to bring the right clothing for the weather, and try to anticipate any cold nights—even if it's 90 during the day, it could easily get below 50 degrees at night. If you plan on using the camp showers, make sure to pack a pair of sandals!
Shirts pants

Wool socks

Bandana

Long underwear

Fleece pants

Sweater

Sandals or crocs

Hiking boots
---
The Easy Way to Find Last-Minute Campsites
Did you know some campers have:
Pre-saved lists of hand-picked free camping across the US

Text messages for last-minute openings

Scans set up for National Park site openings
This is the easiest, most surefire way to find last-minute campsites every time, and it's all included in the #1 camping membership called The Dyrt PRO. It costs just $35.99 per year and is an easy way to make sure you have better camping trips every time — and that you can actually find a spot last minute. 
You can check it out for free today, you can even use it for free for 7 days to make sure you like it. After the trial it is $35.99 for a full year — most campers find it pays for itself after a night or two. If you camp more than 2 times per year, it may be perfect for you.
---
Toiletries
The toiletries you pack will definitely depend on whether or not you will have access to running water. On the chance that you end up at a primitive campsite, baby wipes and hand sanitizer are a must!
Shampoo

or an

all-purpose soap

Toilet Paper

Baby wipes

Toothbrush and paste

Hairbrush

Sunscreen

Bug repellent

Hand sanitizer

Deodorant
Car Camping Extras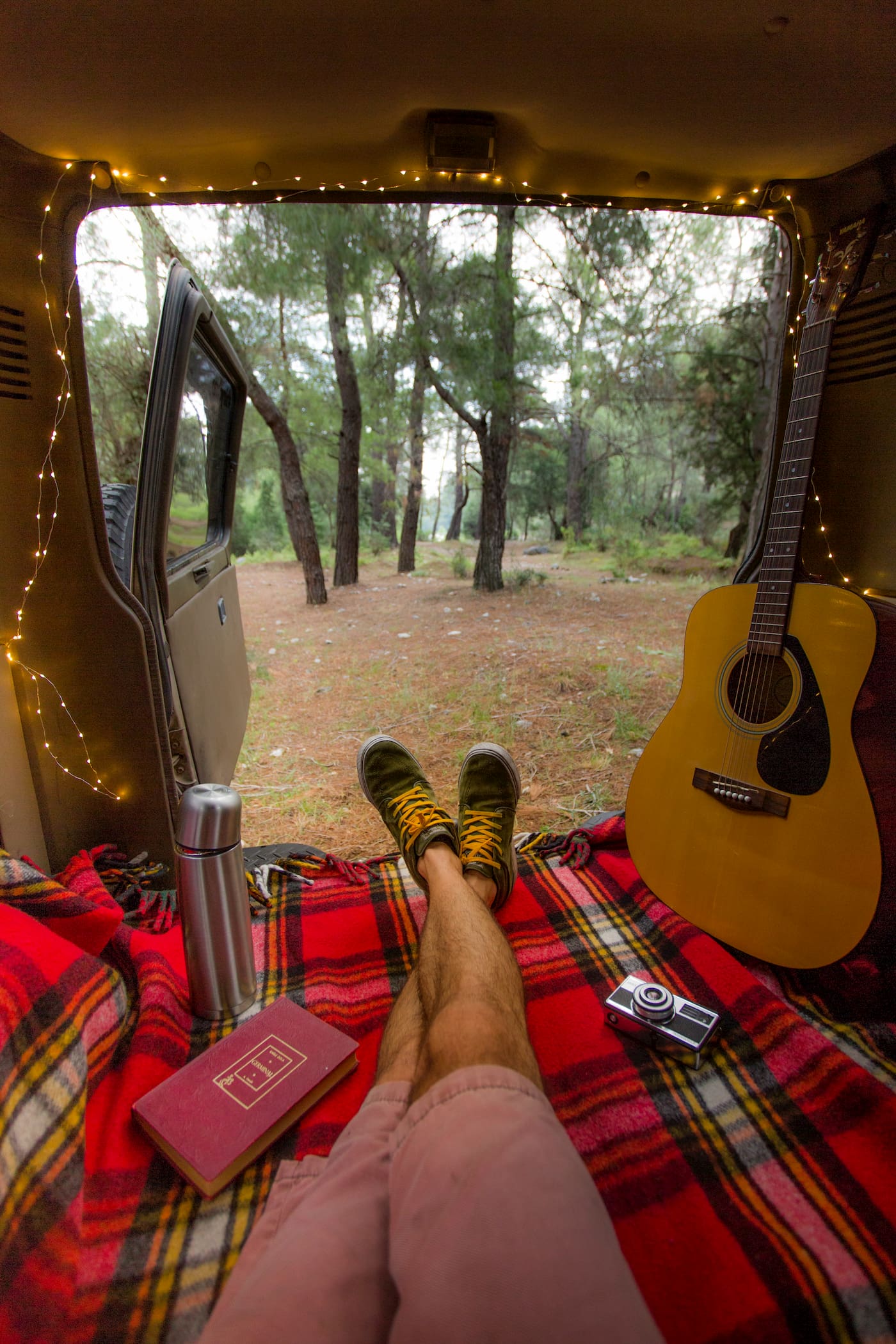 After packing all the essentials, use that extra room in your car to pack the fun stuff! Get your creative juices flowing by bringing along a camera and a journal to document the trip. Don't forget a deck of cards, because no camping trip is complete without a headlamp-lit game of spit in the tent! If you have a long drive to the campsite check out this list of road trip essentials to prep for time spent in the car.
Camera
Portable charger
Musical instruments
Book
Frisbee
Journal and writing device
Day pack
---
This article was brought to by ROVR.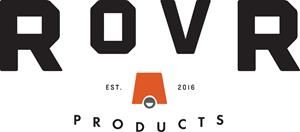 Checkout their rolling coolers today!
Popular Articles: