The term "snowbird" refers to one of two things: first, "a widespread and variable junco'' and second, "a northerner who moves to a warmer southern state in the winter." Both of these refer to animals (birds, humans) which migrate away from the dreary, cold winter days and endless nights in search of bone-warming heat and blissful sunshine.
Whether you're a regular winter traveler living in your RV, or a first-timer thinking about where you should set up camp, these snowbird destinations will offer you an escape from colder temperatures.
The 9 Top Snowbird Destinations for 2019
We asked nomadic RVers for their top favorite snowbird destinations. Here are their top suggestions:
1. St. George, Utah
Average January temperature: 53 degrees
Utah's natural landscape is one of stark, sweeping beauty. With mild winters and an average of 255 days of sunshine a year, it's a popular state for snowbirds. The landscape perfectly lends itself to year-round hiking, biking, canyoning, rock climbing, camping, and yes, skiing (just in case you wanted to experience a little bit of winter!).
St. George is in southwestern Utah, close by Arizona and Nevada. It lies in the sunbelt, on the edge of the Mojave desert. Temperatures can get chilly here but winters are relatively mild and dry. In the heart of town you'll find McArthur's Temple View RV Resort, an amenities-laden campground that'll likely convince you of St. George's snowbird bona fides. This park is the perfect basecamp for any of the above activities in the area, as well as being 45 minutes away from Zion National Park. They offer weekly rates, and reservations can be made online.
2. South Padre Island, Texas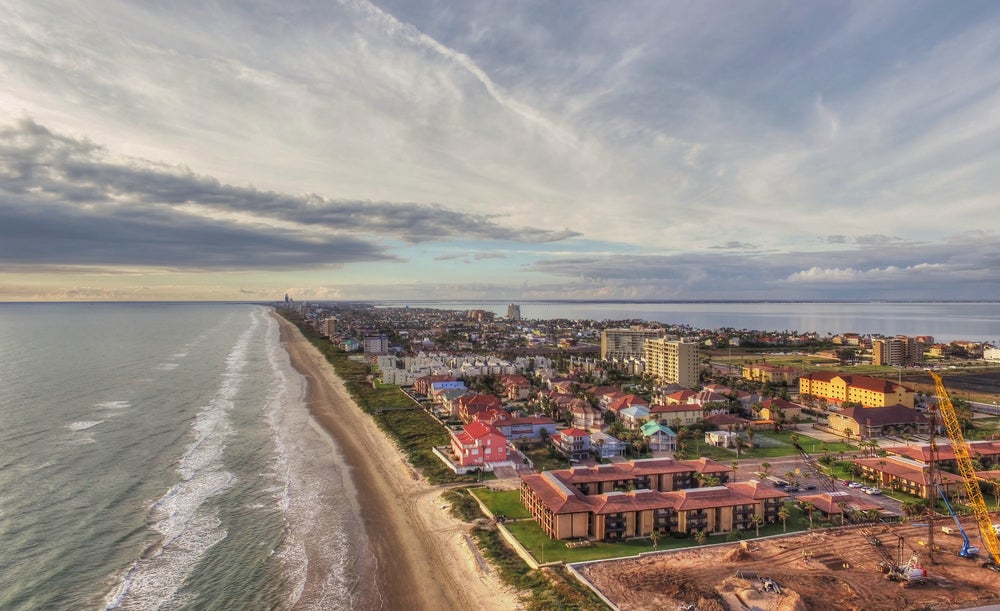 Average January temperature: 69 degrees
Located on the coastal tip of Texas, South Padre Island is a 34-mile long tropical barrier island on the shores of the Gulf. Known for its calm, tranquil waters and soft sand beaches, snowbirds flock to this resort town for fishing, boating, bird watching, and otherwise relaxing in the endless days of warm winter sunshine. As a bonus, you'll have to road trip through Texas to get there.
RVers will be happy to find Isla Blanca County RV Park, a 600-site RVer's paradise just across the Queen Isabella Causeway on South Padre Island. Of all the snowbird destinations in the U.S., this is one of the few that offers month-to-month winter options with beachside camping. Don't forget your kayaks, canoes or motorboats — you'll find a jetty and numerous drop-in sites to hit the water daily. Reservations can be made through the county website.
3. Quartzsite, Arizona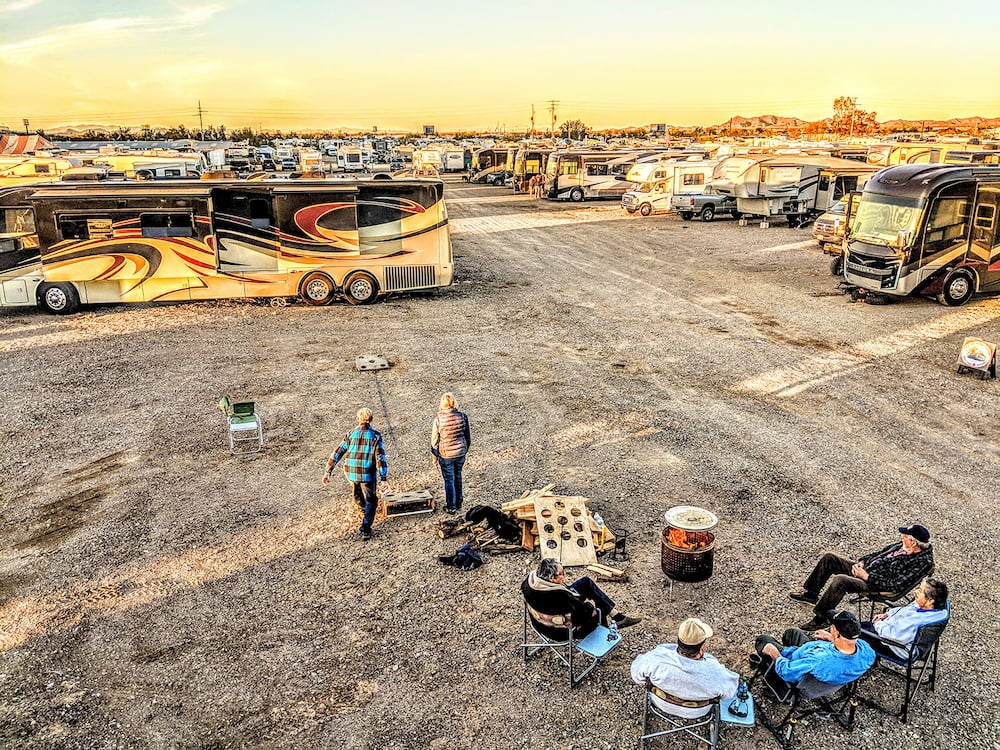 Average January Temperature: 66 degrees
Informally known as the RV boondocking capital of the world, Quartszite has become a mecca to snowbirds for its unique vibe and plentiful camping. Located in the Sonoran Desert, the surrounding high desert mountains, pristine desert landscape, and clear skies make for some stellar views, hiking, and countless other outdoor activities.
Travelers can enjoy outdoor adventure, a festival-like atmosphere, and camaraderie of other RVers. For some, Quartszite's notoriety among vanlifers is too much, but Arizona's sunshine, outdoor playground, and balmy temperatures still entice. The Dyrt's Facebook Campfire group member Tim Knowles suggested The Gila Bend Arizona KOA in Quartzsite. "A fantastic snowbird park in the winter. Out of the hustle of the city but only 35 minutes to groceries, etc."
4. Las Vegas, Nevada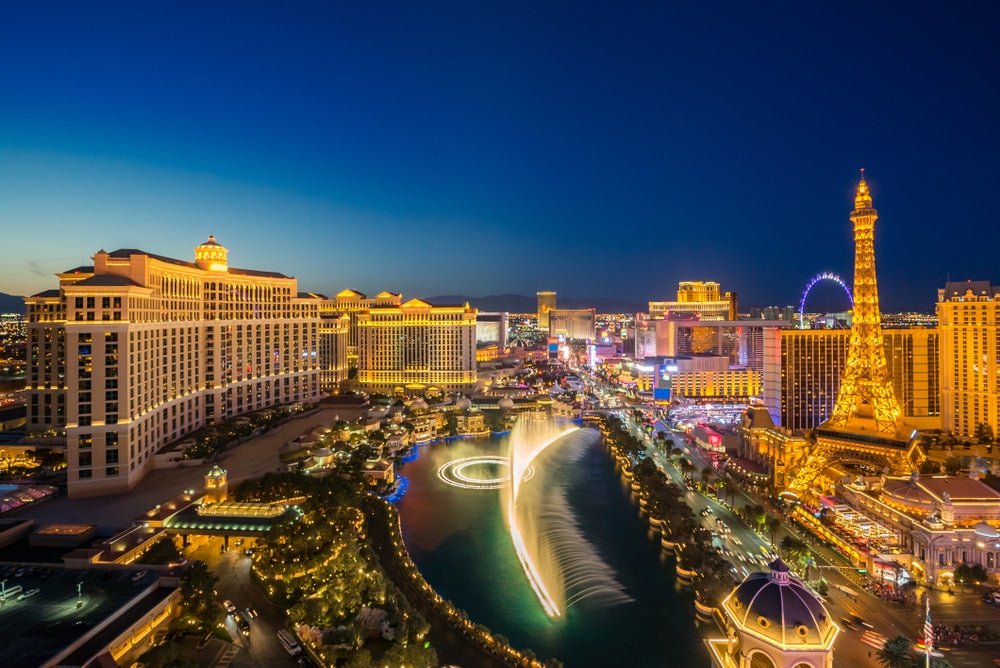 Average January temperature: 59 degrees
Think of Las Vegas, and you might picture bright lights and endless rows of slot machines. If that's your idea of fun, you'll be in luck. But if you are looking for otherworldly hikes, lake camping, and a myriad of other outdoor activities, with a side of wild Las Vegas nightlife, you might want to consider staying the winter in Sin City.
With Valley of Fire State Park, Red Rock Conservation Area, Lake Mead National Recreation Area, and Death Valley National Park (among a number of others), snowbirding in Las Vegas is an exciting option for outdoor enthusiasts. For those looking for an ideal home base RV park around Las Vegas, it'll be hard to beat the Oasis Las Vegas RV Resort. Located just south of the city, this resort keeps you in comfort and close proximity to all the action, whether you're hitting the trails or the slots. park offers daily, weekly & monthly rates and reservations online.
5. Truth or Consequences, New Mexico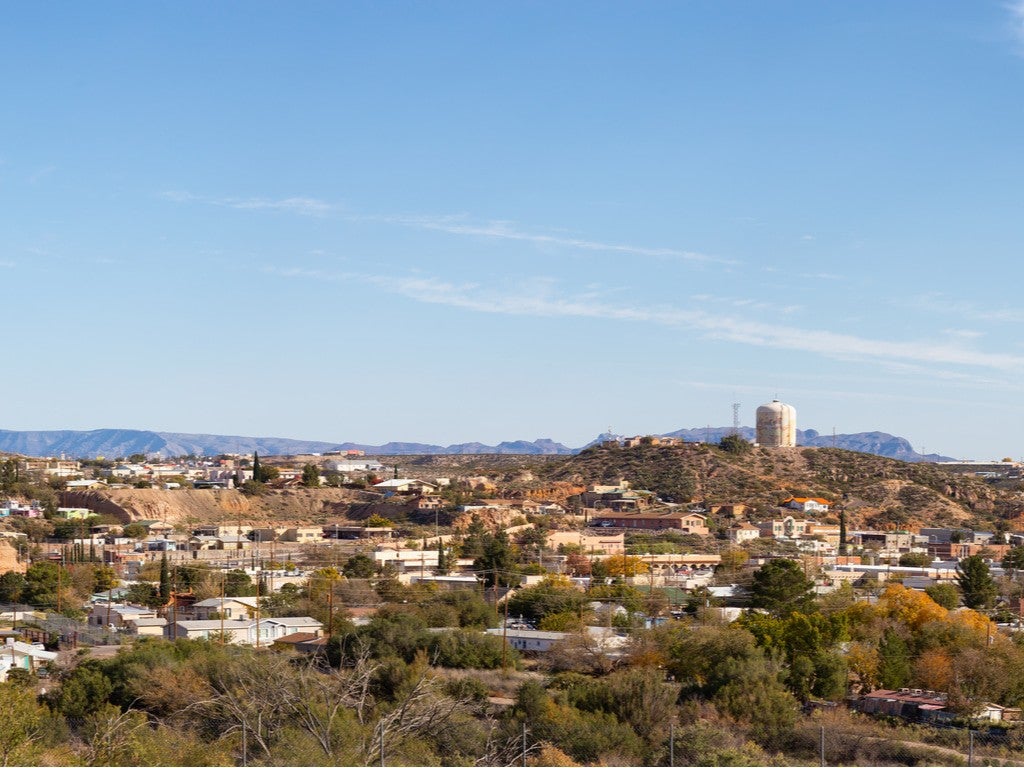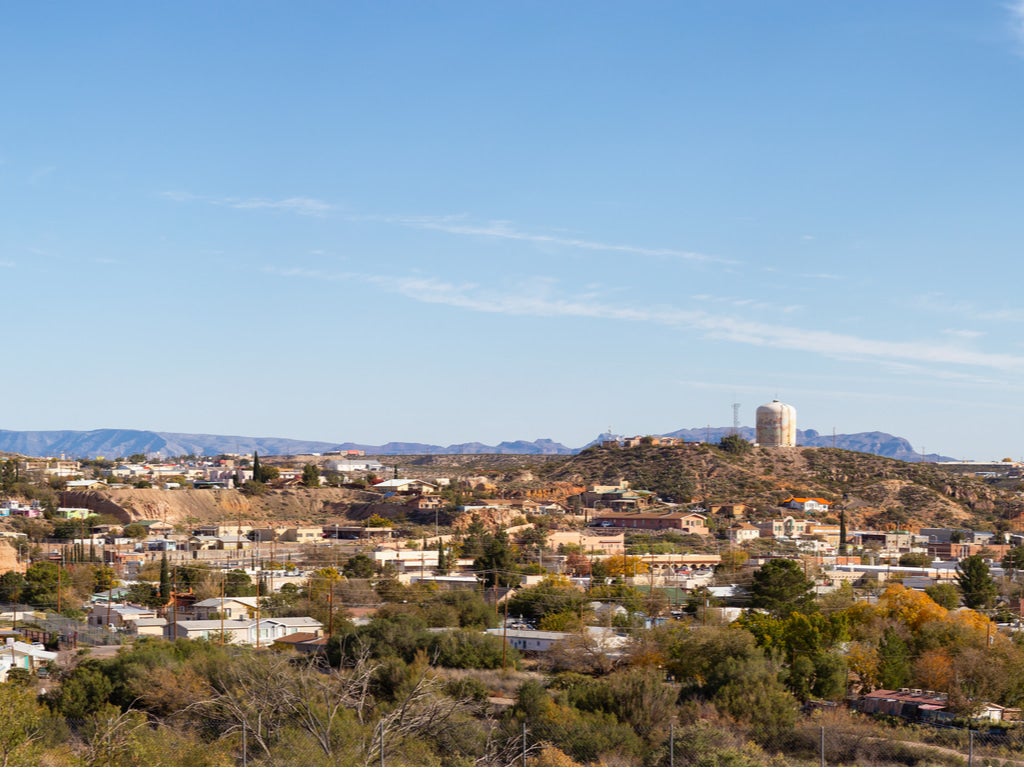 Average January Temperature: 58 degrees
Truth or Consequences might be a quirky name, but it's on this list for good reason: its year-round population is around 6,500 people, making this a tight-knit community of both snowbirders and permanent residents. Once named Hot Springs, Truth or Consequences was renamed in 1950 for the popular NBC show.
The original name of Hot Springs was inspired by the area's natural hot springs–a major selling point for snowbirds. If you've never immersed yourself in a hot spring, you'll want to go all-in here. With cooler winters (keyword, cooler…as in, definitely not cold), you can enjoy the warmth of the hot springs during the beauty of a desert night. By day, hike along the Rio Grande, Elephant Butte Lake, or Turtleback Mountain.
RVers can find themselves directly outside Elephant Butte Lake and in close proximity to the town at Elephant Butte Lake RV Resort. You'll be just minutes from the lake's many fishing, swimming & boating opportunities while remaining comfortable in the amenity-packed campground. The park offers daily, weekly & monthly rates, making this one of the most perfect snowbird destinations in the southeast.
6. Orange Beach, Alabama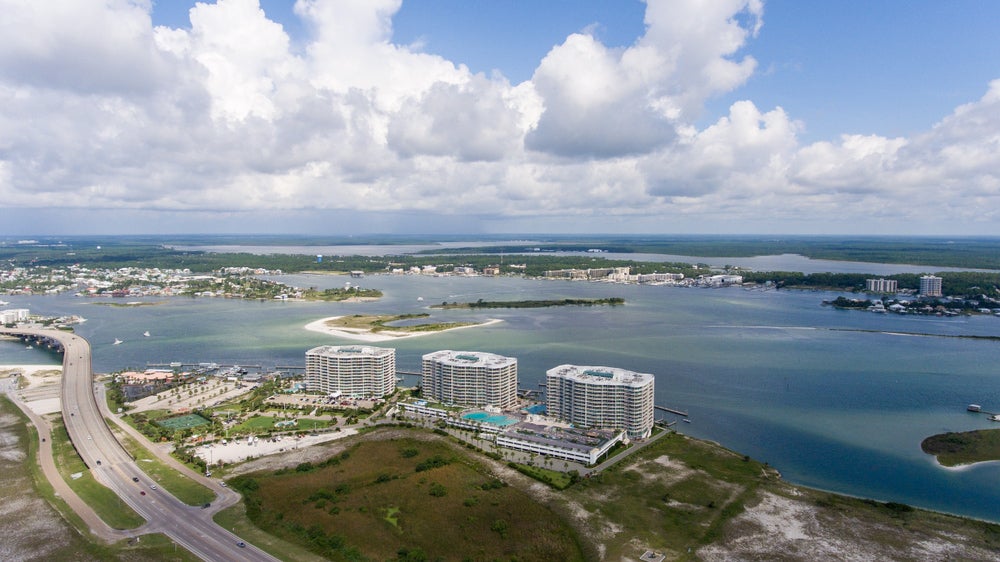 Average January Temperature: 63 degrees
Orange Beach, Alabama, is right on the Gulf of Mexico, and is often referred to as the Emerald Coast. With beautiful white sand beaches, birding opportunities, unique coastal flora and fauna, and other RVers to meet up with, Orange Beach has quietly been well-loved winter destination for years
RVers will likely have the best luck at finding a spot (and the best access to the shore) at Island Retreat RV Park. Featuring more than 250 full-hookup sites and September-May monthly stay specials, RVers might just find their new favorite snowbird destinations on the southern shores.
7. Tucson, Arizona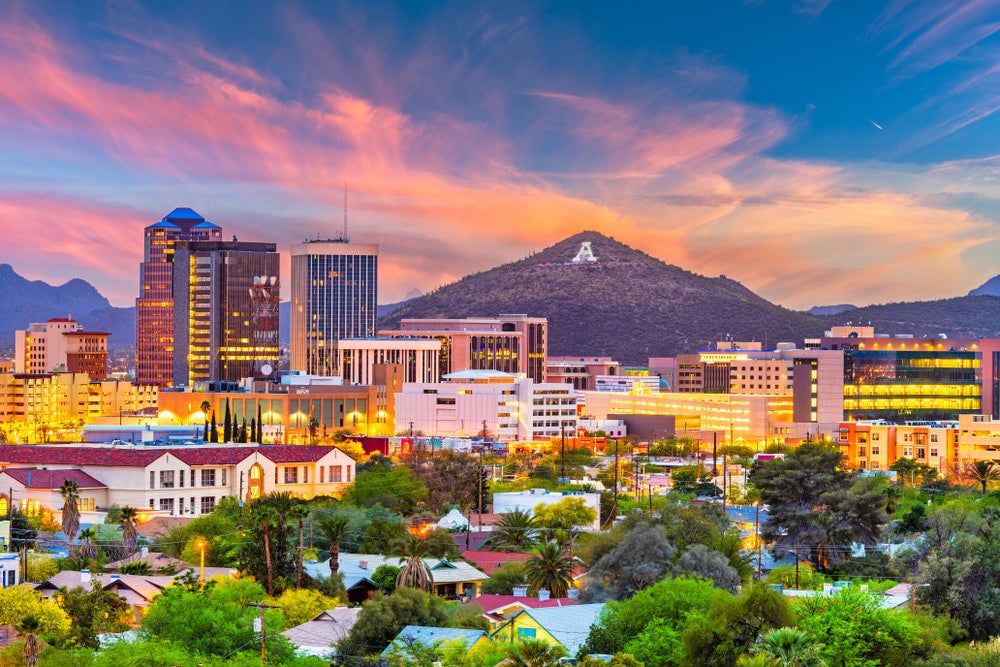 Average January Temperature: 66 degrees
Tucson is surrounded by mountains, offering the best of both worlds to snowbirders in search of warm sun (350 days of it!), plenty of hiking and wildlife, the convenience and fun of a thriving city, and easy access to higher elevations.
If you're wondering why Arizona in general is such a popular snowbird destination (it made this list three times!) it's due, in part, to the abundance of BLM land in which to boondock (free camping!) and explore. Additionally, there are many highly recommended campgrounds if you're looking for more amenities. From The Dyrt camper Kimberly B. writes "White Tank Mountains Regional Park [is] west of Phoenix, [has] very nice full hookups, [and] beautiful views of [the] city at night."
8. San Antonio, Texas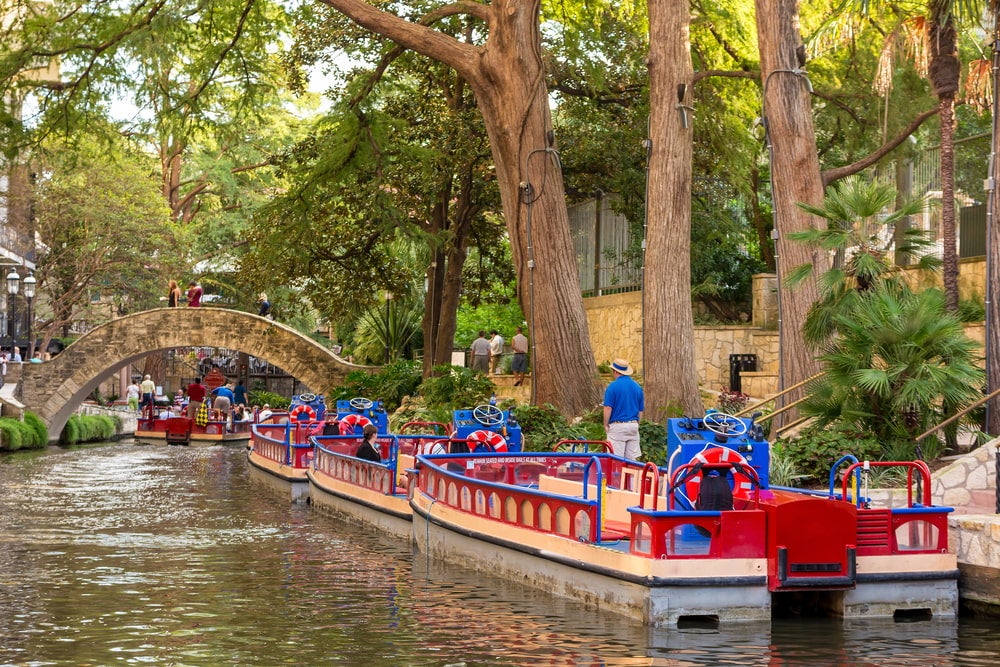 Average January Temperature: 64 degrees
Many folks know San Antonio for its beautiful and active river walk. But there's much more to this south-central Texas town, and snowbirds are discovering it for themselves. First, it has an up-and-coming arts scene, plenty of walking trails, and a 15-mile bike trail that will wind along the riverside as you explore San Antonio's historic Missions.
While Texas's public land is limited (sadly, more than 95% of its land is privately owned), it's wide-open landscape makes for epic road trips. Roughly six hours from San Antonio is Big Bend National Park; if you're wintering in San Antonio, make it a point to take a trip to this national treasure for at least a week.
Campers will feel lucky to stay at Traveler's World RV Park just south of downtown, as you'll find yourself steps away from the ever-famous river walk. Beyond just the city's scenery, you'll stay comfortable with laundry, a dog park, well-maintained bathrooms and more. Monthly rates are available for snowbirders.
9. Twentynine Palms, California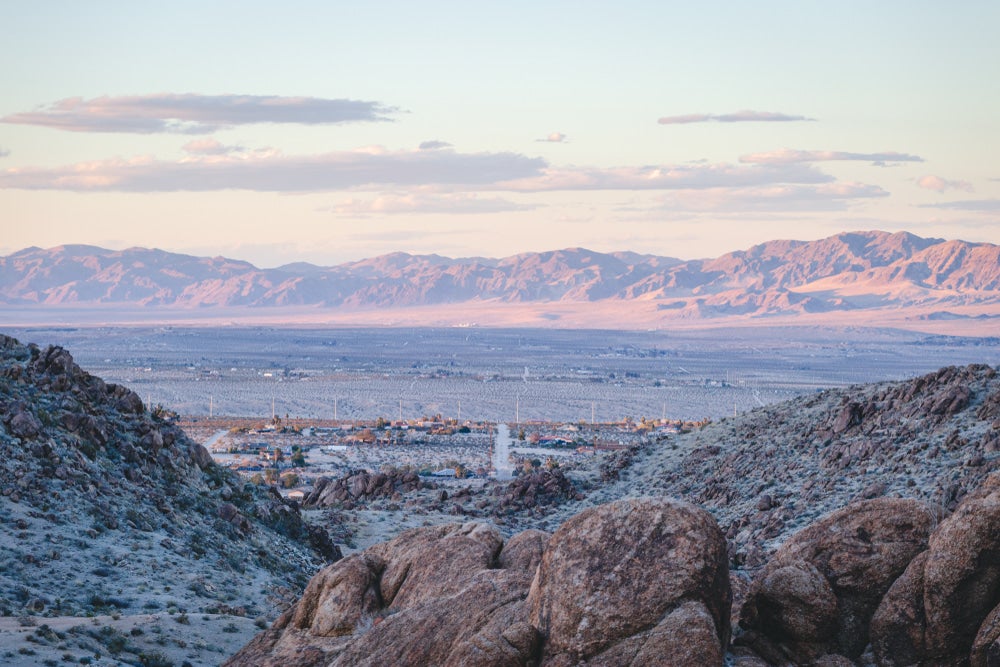 Average January Temperature: 64 degrees
Twentynine Palms is known primarily for two reasons: it's a military base, and it's a gateway town to Joshua Tree National Park. The latter makes it an enjoyable place for snowbirds…even better if you're a snowbird who also loves rock climbing and bouldering, as Joshua Tree is a top destination for these activities.
If you're seeking comfortable amenities and a resort-style RV park, consider parking over at Twentynine Palms RV Resort and Cottages. The park recently extended their snowbirding months until April, so RVers who fall in love with the surrounding Sonoran Desert will find themselves able to stay longer. With cozy amenities and an active community, this might be one of the best snowbird destinations in California.
---
Related Campgrounds:
Popular Articles: