Last spring, Patagonia released the Micro Puff, an insulated packable jacket that strikes an impressive warmth-to-weight ratio and mimics some of the best qualities of down with a polyester fill. From mountain summits to bushwacking below treeline, I put this jacket to the test and it proved its worth through it all.
Testing Patagonia's Micro Puff: An Easily Packable Jacket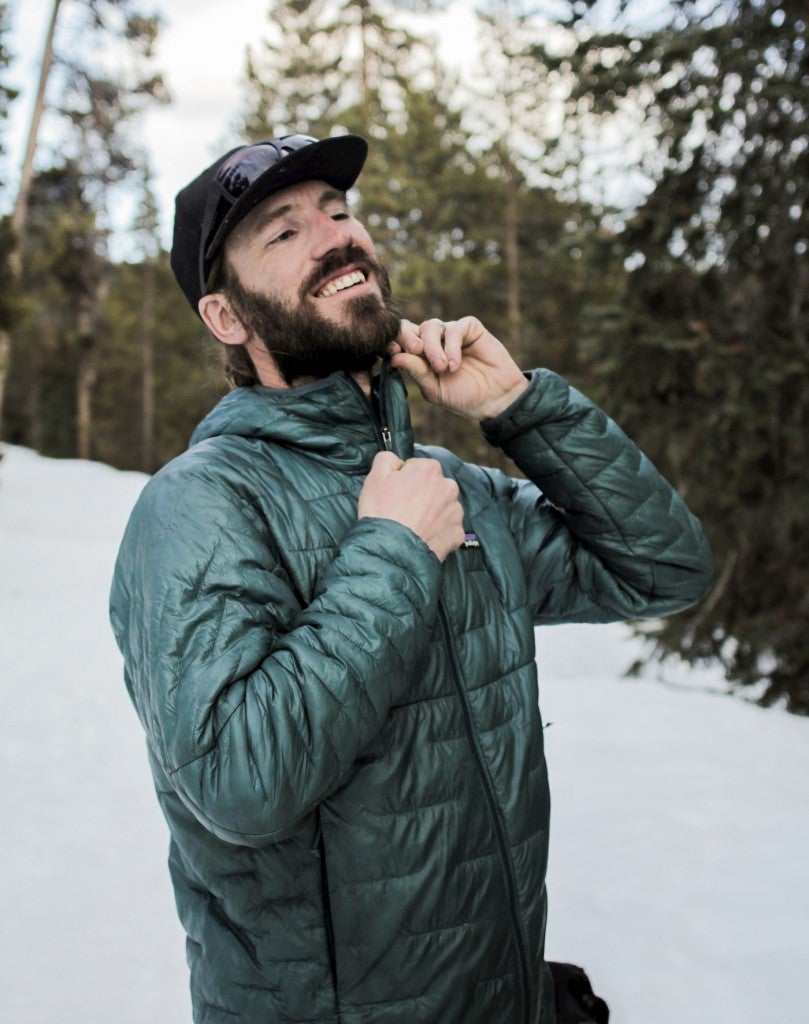 The Micro Puff is Patagonia's most packable jacket, weighing a mere 9.3 ounces. It comes in two different styles — hood or no hood — and a variety of colors. Keeping things simple and light, the Micro Puff has two zippered outer pockets at the waist, and two non-zippered stash pockets inside. The jacket packs into its own zippered pocket for storage and shrinks down to the size of a Nalgene water bottle. Thanks to the lightweight materials used, this is one of the most packable synthetic jackets on the market.
This packable jacket achieves its lightweight performance through the use of two materials: a 10-denier nylon ripstop shell and Patagonia's new PlumaFill polyester insulation. The Quantum Pertex nylon shell is treated with a Durable Water Repellent coating, giving it added weather resistance. It's not waterproof, but it will shed mild precipitation.
The Micro Puff uses a unique baffling system that allows heat to be distributed evenly. Unlike most other puffy jackets (whether synthetic or down), which use enclosed baffles or squares to hold each pocket of insulation, the Micro Puff has a semi-open stitching pattern that helps heat and air move through the jacket.
The Magic Behind the Micro Puff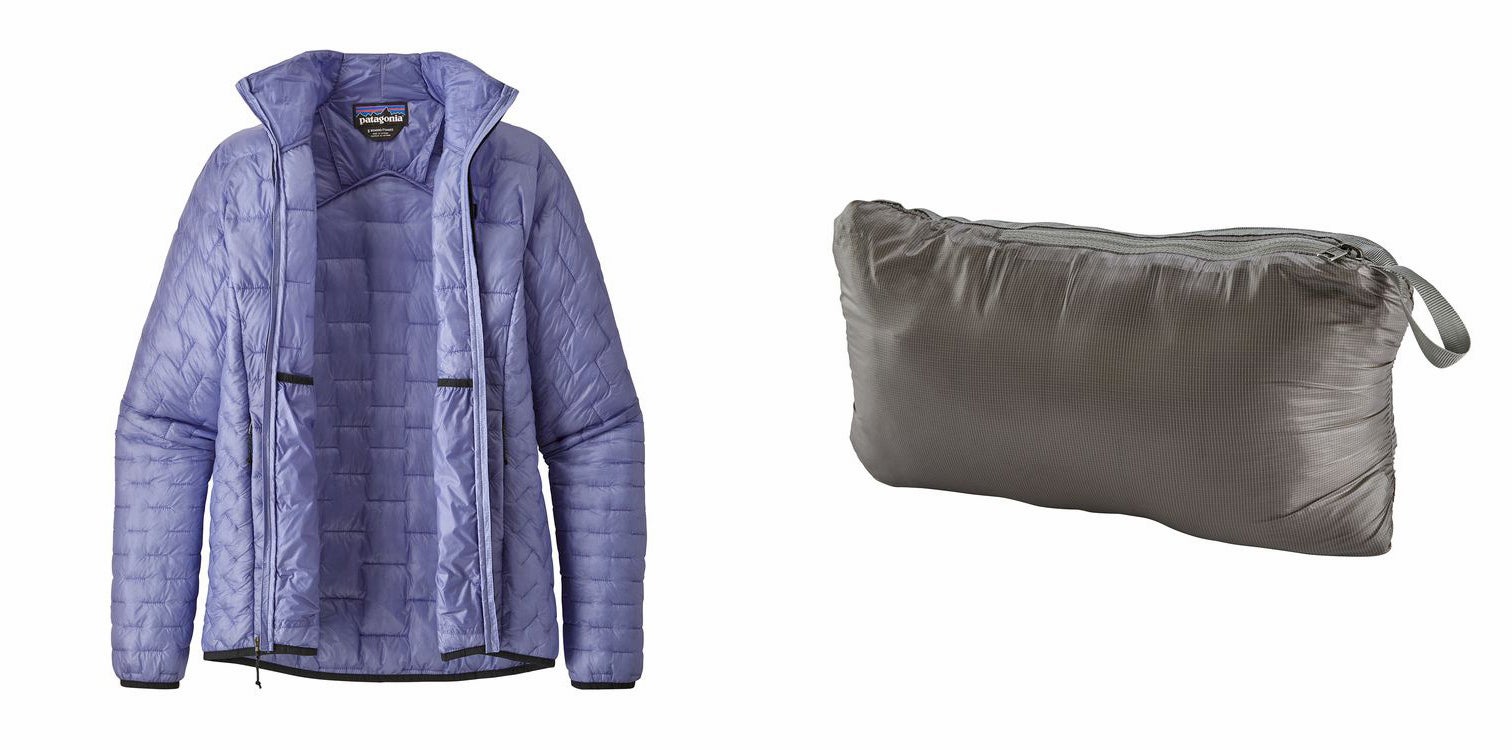 Patagonia's new PlumaFill insulation is what makes this synthetic jacket so packable and light. Made of polyester, the shape of the insulation mimics that of down. Because of this, you get more loft (and therefore more warmth) for less weight than you would with most other synthetic puffies. You also have better water-resistant qualities than you would get with a down coat.
Trail Tested
I brought the Micro Puff on several hikes and backcountry skiing adventures in Colorado. From sunny-but-cool hikes to storm skiing in powder, this jacket proved itself to be versatile and packable, especially when paired with a good shell for colder days and rough terrain.
On day hikes when the weather was cool enough to warrant an extra layer, the Micro Puff was an easy choice to bring along. I was able to stash it in my small daypack without maxing out on space or weight. And, given the fact that it's so light, I wouldn't hesitate for this to be my jacket of choice for longer backpacking trips.
When it comes to material, the nylon ripstop shell is surprisingly breathable and does a decent job of blocking wind (though not quite as well as heavier puffies, but I'll gladly accept the tradeoff). One caveat I discovered: The jacket's outer shell is light, and that means it can be more prone to wear and tear. Pair it with a shell when trudging through harsh terrain in order to preserve longevity.
The verdict: The Micro Puff strikes an impressive balance of weight and warmth for a synthetic puffy, making it a lightweight and packable jacket for a variety of adventures.
Buy Now: $249-299
Popular Articles: