If you love camping, and you love cannabis, it's only natural to be curious about combining those interests. But cannabis-friendly campgrounds are hard to come by. Although marijuana is now experiencing some form of legality in a fifth of U.S. states, there still aren't many outdoor spaces where you can legally consume marijuana.
That's because most states where medical or recreational marijuana is legal still have regulations not only limiting the amount of green you can possess, but stipulating that you can't partake in "public spaces." (For good reason — not everyone wants to catch a whiff while they're trying to enjoy fresh air.)
It doesn't matter if you and your pals are parked at a popular car camping spot or if you're the only people for miles deep in the backcountry. Technically speaking, you can't toke up or chow down on an edible in most public camping spaces.
How to Stay On the Right Side of the Law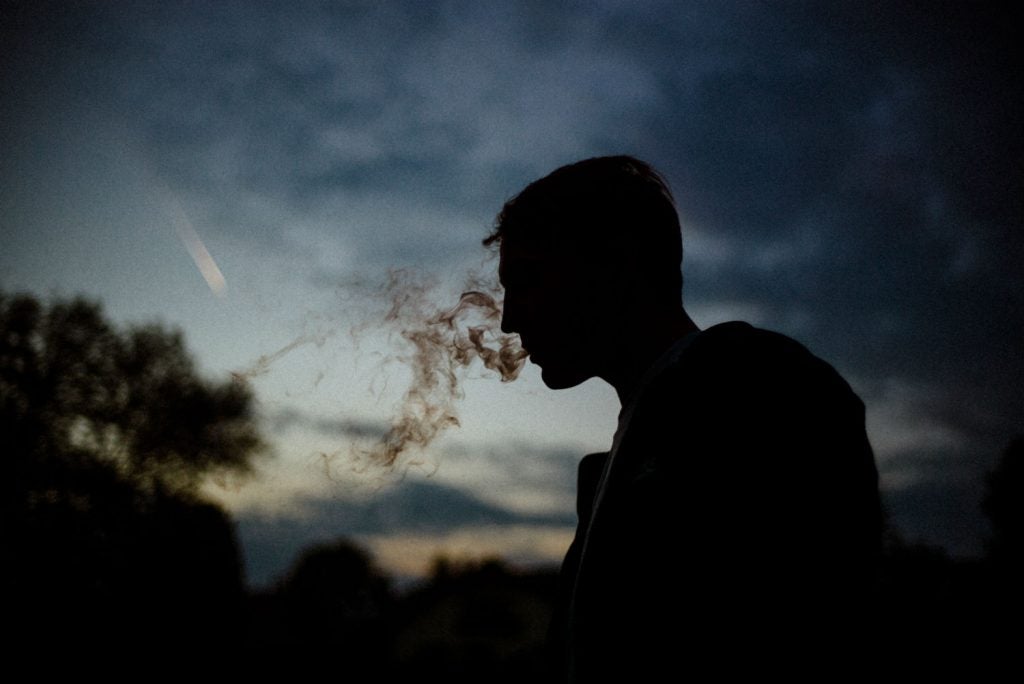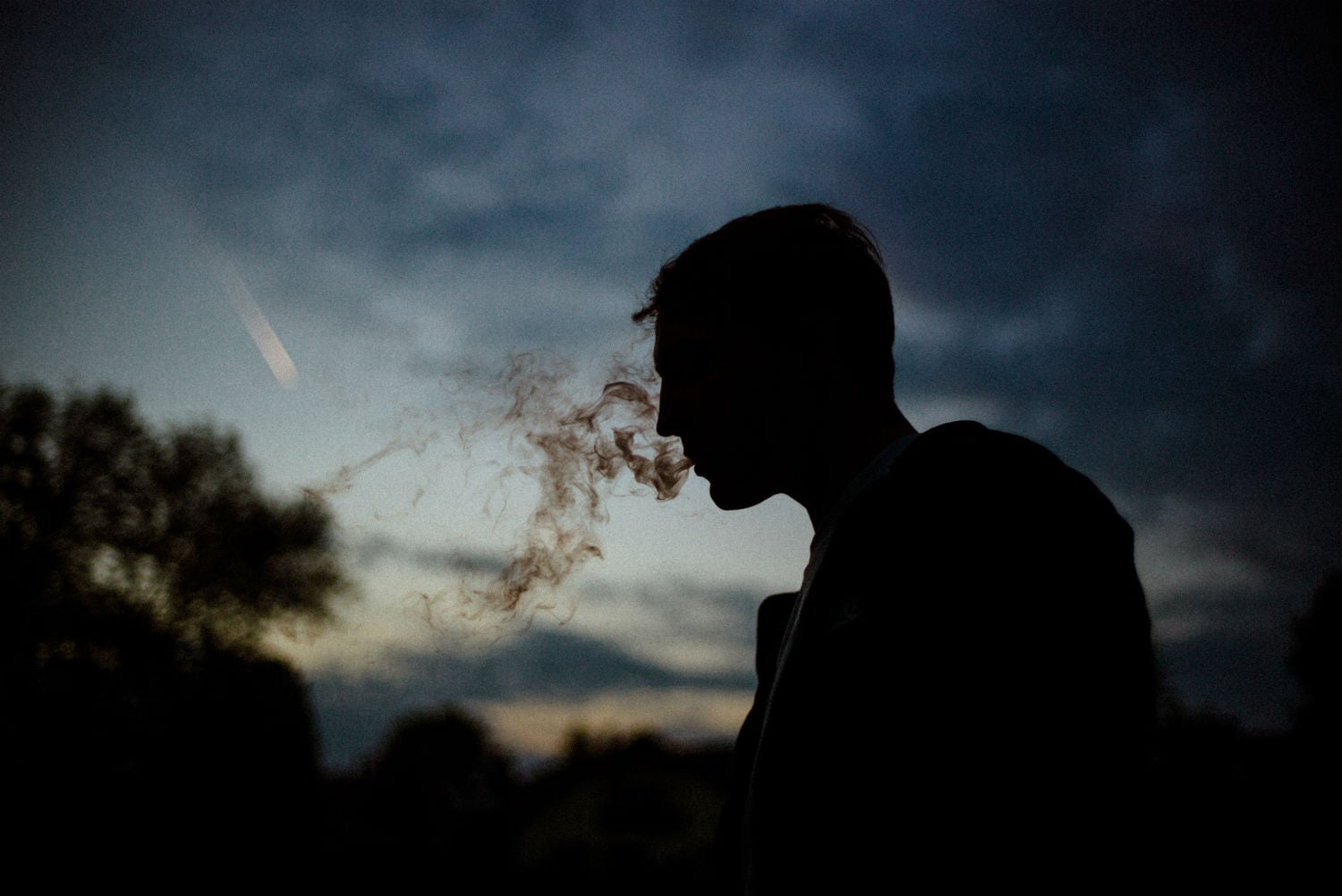 While it's definitely a bad idea to break the rules in a state park, you especially don't want to step out of line on federal property (reminder: many ski slopes and snowshoe or ATV trails criss-cross federal lands).
State parks in legal states might be more likely to give you a ticket or a fine (though you shouldn't count on getting off easy), but it's still illegal, and on federal land you're much more likely to face serious consequences like jail time.
Fortunately, if you are really committed to enjoying flower in the great outdoors, there are legal cannabis camping opportunities. You just have to turn to private lands.
Cannabis-Friendly Campgrounds
When it comes to cannabis-friendly campgrounds, you do have options. And these options are becoming more plentiful as more states turn to legalizing recreational marijuana. Here are some places where you can legally enjoy your cannabis at campgrounds:
Oregon
Smoke on the Water is the latest incarnation of the old lodge at Lake Selmac, Oregon. This cannabis-friendly campground has kayak, canoe, and SUP rentals like other lake resorts, as well as serious bass and trout fishing opportunities. It also has five acres upon which you can take in the scenery while enjoying your smoke. Not only do they have comfortable year-round accommodations and discounts for veterans, they sometimes host special events, too, like a women's-only marijuana retreat called the Glowing Goddess Getaway.
Colorado
Wilderness Bud & Breakfast in Pagosa Springs, Colorado features 420-friendly teepees and tent sites nestled in the forest near the Rio Blanco between Squaretop and Flattop mountains. Wilderness has nice amenities like a camp kitchen with a propane stove, sink, pots, pans, a charcoal grill, communal fire pit, composting toilet, and showers with hot water. True to the name, this rustic retreat includes breakfast in your reservation, and they also host a very green happy hour starting at 4:20 each day. As if all that weren't awesome enough, there are also llamas you can hang out with.
If you're craving something a little more refined, the nearby First Inn of Pagosa Springs is a weed-friendly hotel that is also close to the San Juan National Forest and South San Juan Wilderness Area, as well as the region's hot springs. They even have two pet-friendly rooms, which means you can bring your bud and your #DyrtDog. Just be smart and leave your stash when you venture off private property to hike in the adjacent San Juan National Forest.
Fort420 Campground in Fort Garland, Colorado manages to stay on the right side of the law by classifying itself as a cannabis club. That means no one under 21 is allowed on the property. But they have primitive campsites, basic campsites, and teepees and you are free to burn on site.
RV hookups are in the works, too. Meanwhile, there is a Puff Puff Putting Green to enjoy. Don't forget to keep your eyes on the night sky– the San Luis Valley where Fort420 sits is also a major UFO hotspot, with sightings apparently reported since the 1600's. (If you're into that, check out these other campgrounds where UFOs have been spotted.)
Canyonside Campground near Fort Collins, Colorado caters to a variety of camping styles with cabins, tents, and RV sites with complete hookups. There's plenty to do in the area, with Poudre Canyon and the Cache La Poudre River right there. You can stay busy with white water rafting, kayaking, fly fishing and horseback riding, as well as hiking and ATVing. For music fans, the Mishawaka Amphitheater isn't far off and features wide-ranging acts from bluegrass pickers to the BassProphets.
Washington
Rose Creek Retreat in Rosburg, Washington sits right on the Lower Columbia River and offers picturesque, secluded cannabis-friendly campsites surrounded by lush wildflowers. Sites are primitive and amenities are limited, but Rose Creek is perfect for a ganja getaway. Pick up dabs, craft beer, and other provisions in nearby Astoria on your way in to Rosburg. You won't want to leave this little corner of paradise, where you can sleep in a handcrafted wikiup (they're kind of like a teepee made with branches and vegetation) covered in fresh ferns and surrounded by trillium, orchids, and roses.
California
If it seems like Oregon, Colorado, and Washington have a corner on the market for cannabis-friendly campgrounds, that makes sense — those states put an end to prohibition first. To see where other legal states are headed, just look at the new ganja glamping options cropping up in California, now that recreational marijuana use is legal.
Mike Tyson is reportedly working on a cannabis resort in the Mojave Desert, with 20 acres of grow land, an amphitheater, and an "upscale campground." Cannabis corporation American Green bought the entire California ghost town of Nipton, intending to turn it into as a destination for marijuana tourists by 2019. And those are just the two that have already dropped press releases.
Not All Weed In the Woods Is Good
Ironically, even as projects like these get off the ground, and as many cannabis enthusiasts find themselves barred from state and national parks, illegal marijuana farms are wreaking ecological havoc on public lands.
While you're looking for a place to toke up legally in the great outdoors, some campers in Northern California have been turned off by concerns about stumbling upon armed guards or dangerous situations. It's not only humans at risk, either— toxic chemicals used in illegal growing are doing serious harm to water quality and wildlife.
To stay out of trouble, stick to marked trails and campsites when you venture out into grow country. If you see hoses or other irrigation equipment, a lot of trash such as plastic bottles and rubber gloves, or other detritus that doesn't seem like your (unfortunately) standard trail litter, those are all signs you might have wandered close to an illegal grow site and should exercise caution. Leave as quickly and quietly as possible and find a safer place to camp.
The Future of Cannabis Camping
Issues like the illegal marijuana farms in Northern California are all the more reason to stay on the right side of the law while marijuana policy shifts one state at a time. In the next few years, expect to see more cannabis-friendly campgrounds opening up in other states where recreational cannabis use is legal, especially in scenic spots like Vermont and Maine.
Supporting existing cannabis-friendly campgrounds can demonstrate demand for similar venues, and give other groovy outdoor entrepreneurs incentive to keep the good times rolling.
---
Do you know of a cannabis-friendly campground that we missed? Search for it on The Dyrt to add that information to our database, which is fastest growing resource for campers. If you don't see the campground in our database, you can use this form to add it! 
Cannabis-friendly or not, it's important to leave no trace, no matter where we camp. It doesn't matter that it's natural — don't leave your weed behind, in any form. #CampResponsibly 
---