This article on Willamette Valley wine tours and nearby camping is brought to you by our friends at IceMule Coolers. Their cooler products can keep your wine cold for over twenty-four hours, giving you more time to chill outside — both figuratively and literally. 
---
Wine enthusiasts and outdoor enthusiasts have quite a lot in common. Both know what it's like to have a strong connection to the land. Both possess an intimate understanding of the way topography, geology, seasons, and weather combine to make a place distinctive.
Southern Oregon's terroir is certainly distinctive, a natural destination for campers and oenophiles alike. Come for the wine, and stay for the wildlife at the hideaway campgrounds found along the Lower Long Tom River and its tributaries. The best way to experience them? On one of many Willamette Valley wine tours.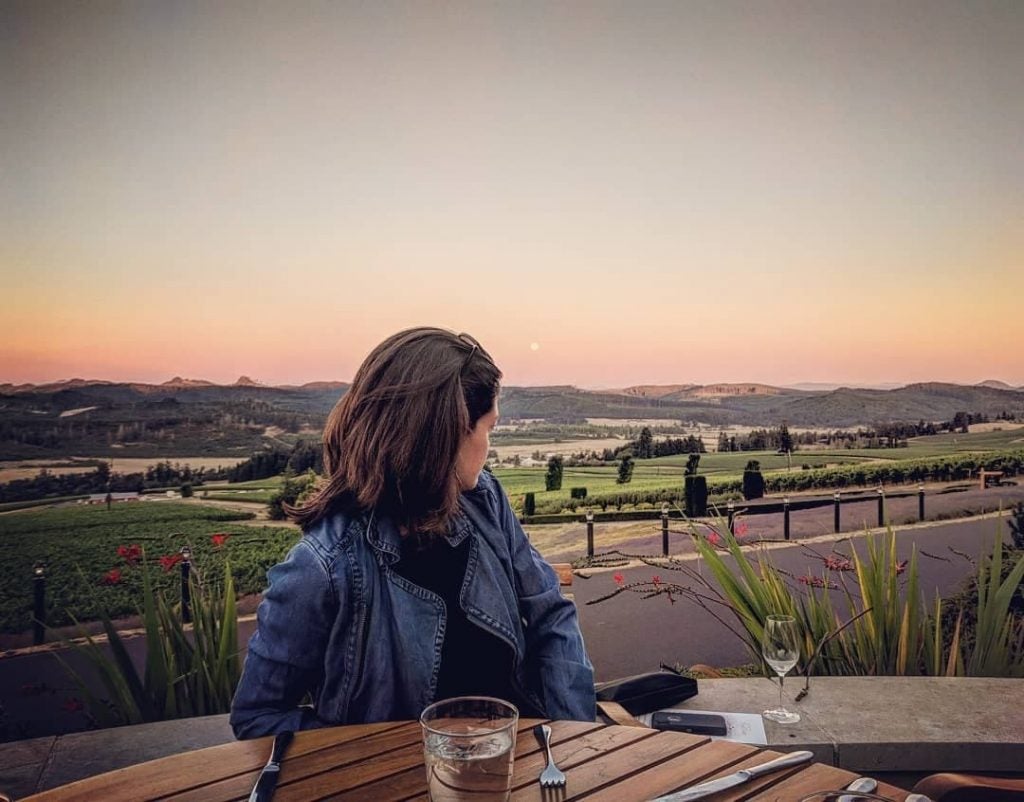 Because making pairings is part of the fun when it comes to wine, we've put together several winery and campground duos that will enrich your visit to the Lower Long Tom microregion of the Willamette Valley.
Southern Willamette Valley Wine Tours With Camping Nearby
While there are plenty of ways to enjoy wines from the far southern end of the Willamette Valley, wine country camping puts you right in the middle of the action. Bring along a backpack cooler to keep your purchases fresh after these Willamette Valley wine tours, or to keep a few bottles chilled and ready to enjoy at your campsite. If you prefer something a little warmer, mulled wine is always a nice treat by the campfire as well.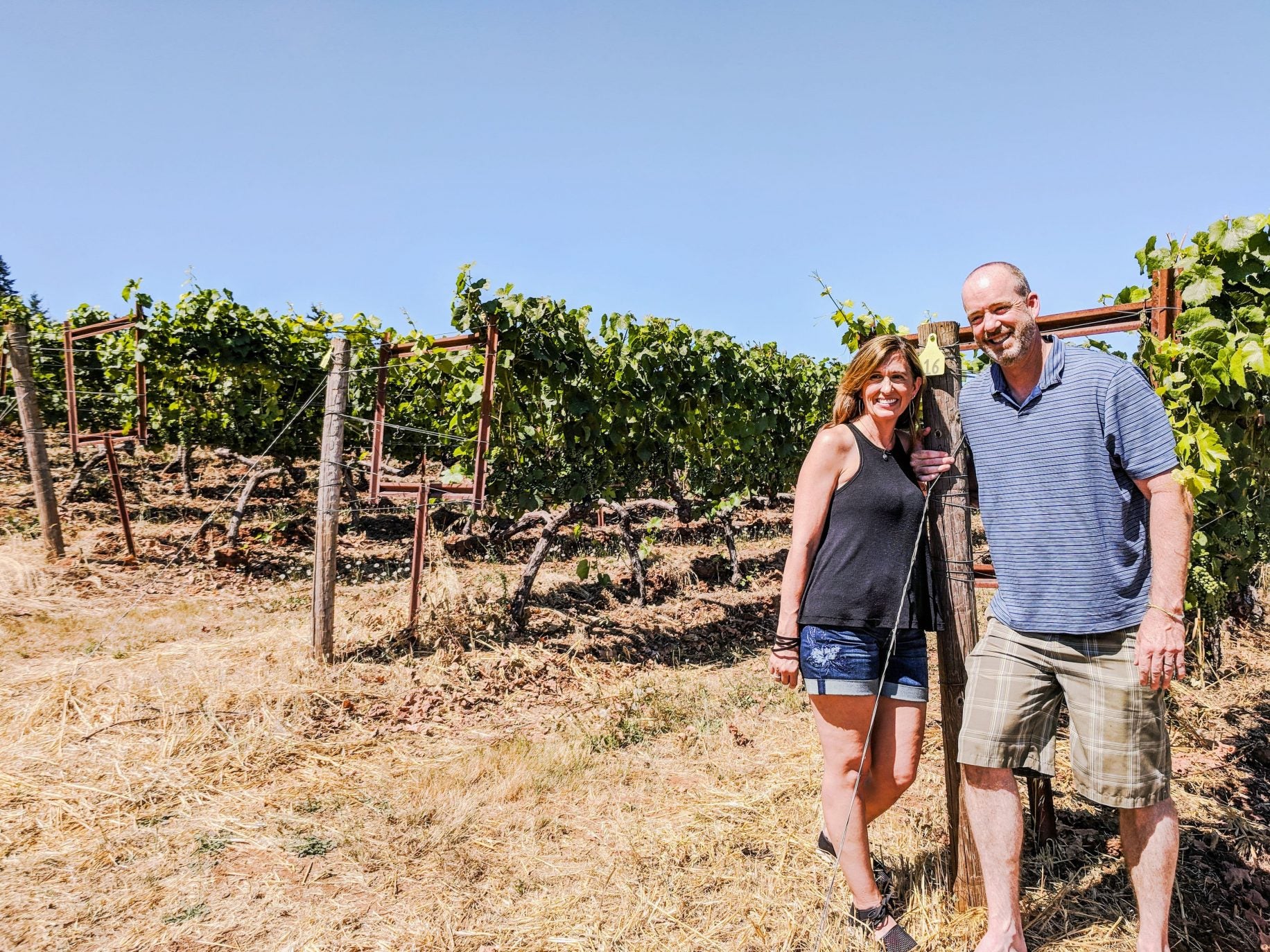 Broadley Vineyards is a second generation family-run wine operation in Monroe, Oregon. Their tasting room is right on the main drag in this classic small town, housed in what was once a Pontiac dealership—convenient for the countless Willamette Valley wine tours that roll through. The vineyard has always taken a sustainable approach to grape growing. Claudia's Choice is one of the highest regarded wines produced by Broadley, while the newer Jessica Pinot Noir is a delicious whole cluster-style, uniquely produced with wild yeast fermentation.
In addition to Broadley's tasting room, Monroe will soon be home to the brand new Long Timber Brewing Co. You can go to a wine tasting, grab a bite and a beer at Long Timber, and then make your way to nearby Alsea Falls Recreation Site to hike and camp.
The Alsea River is one of many waterways lacing the mid-Willamette, and here it spills over 30 feet into the South Fork Alsea National Back Country Byway. Salmon fishing and mountain biking are other activities you can enjoy while camping here. When you're ready to unwind, there are a number of tent campsites at Alsea Falls, as well as group and RV sites.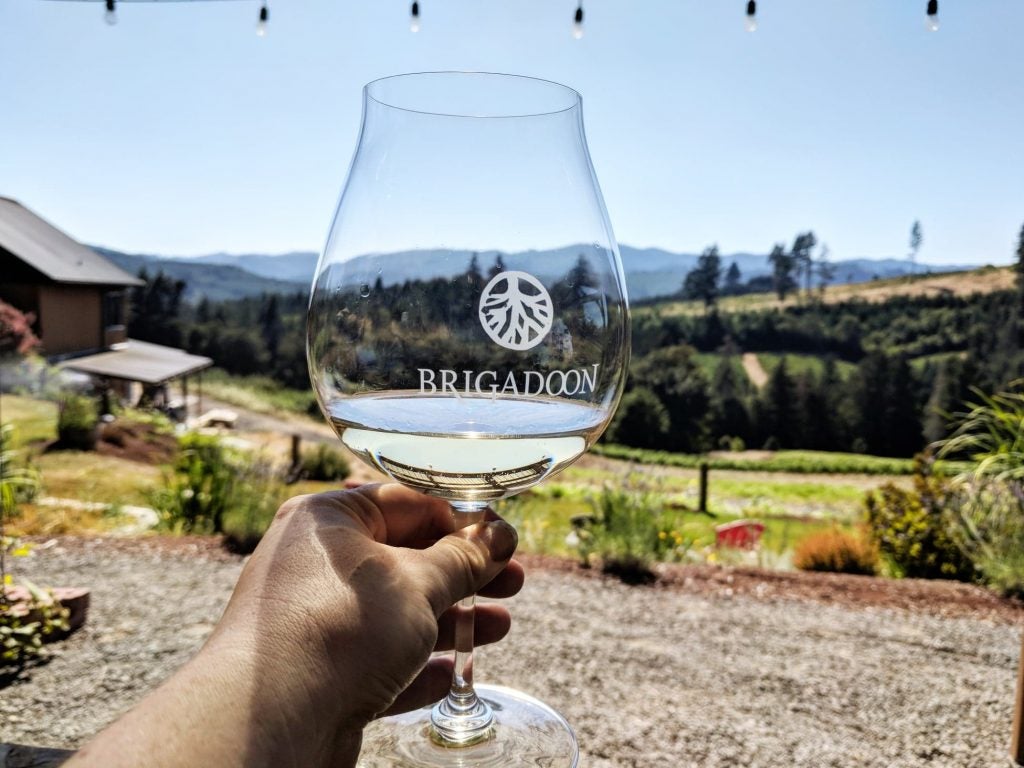 Brigadoon Winery is located in a tiny canyon, and it would be quite easy to miss without the sign at the end of the driveway. Because of its location, it only made sense for the owners, Chris and Sheree Shown, to name their new winery after a fictional village that disappears in and out of time in the mists of the Scottish Highlands. This family-owned winery's tasting cabin feels warm and homey, and the nearby covered patio looks out over the vines covering the hillsides. Their 2015 Pinot Noir Taproot is a warm, rustic wine, while the Riesling is light and perfect way to end Willamette Valley wine tours in the hot summer months.
Nearby is Upper Lake Creek, a dispersed campsite on BLM land where you can camp for free. You'll find a vibe here that's equally reminiscent of the fictional Brigadoon— misty, secluded, and timeless. There's a boat ramp if you want to get your kayak out, as well as a dock that you can fish off of. Nature lovers will appreciate the abundant wildlife, including eagles and osprey. If you care to go a little further into the wilderness, Hult Pond is another dispersed campsite that is only accessible by foot. It's even more remote than Upper Lake Creek, just in case you need a little extra peace and quiet.
Pfeiffer Winery has the distinction of being one of the oldest wineries in the Lower Tom River area, as well as the first solar-powered winery available on the Willamette Valley wine tours. This small winery is also co-owned by Danuta Pfeiffer, an outdoor enthusiast and celebrity journalist. Danuta and her husband, Robin, have expanded the winery over the past two decades to include a Tuscan-style tasting room as well as two event spaces, the Water Garden and the Grand Fireplace Pavilion. Pfeiffer is all about encouraging visitors to find new ways to engage with wine and the place itself, by hosting Pinot Clinics and a wine club.
Richardson Campground is a lovely place to unwind after taking in everything Pfeiffer has to offer. Dyrt Rangers rave about the extra touches offered here, like the outdoor movies that Richardson screens in the summer months and the 20+ miles of bike trails around the Fern Ridge Reservoir. There's also a boat launch to give you access to the water, and a special swimming section where it's great to cool off. Drinking is allowed in Lane County Parks, so slip a few favorites from Pfeiffer Winery into your cooler to enjoy while you look out over the lake.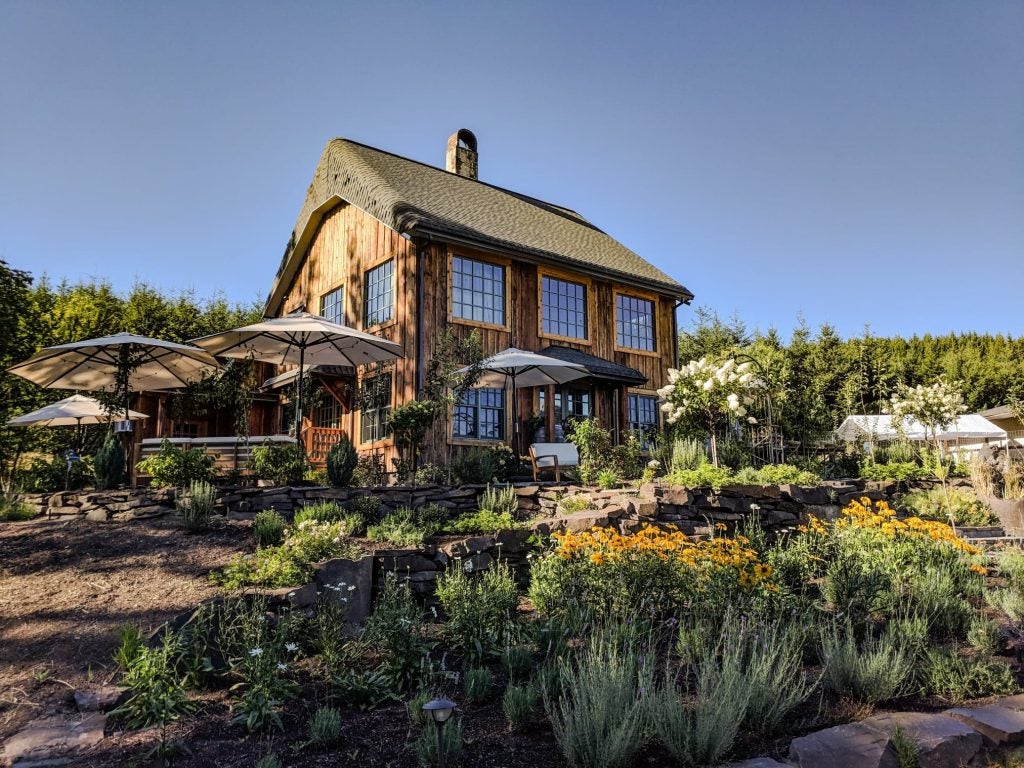 One of the most unique wineries, not only in the Willamette Valley, but within the American wine sphere as a whole, is Antiquum Farm. The first thing you'll notice as you approach this gem for one of their Willamette Valley wine tours is the hand-hewn farmhouse that looks as if it came straight out of the French countryside. As you walk up the driveway, a flock of geese runs up to the fence to great you. If it feels like you've stepped into a private home, it's because Antiquum's founder, Stephen Hagen, built the farmhouse himself for his young family years ago. In recent years, their respite has been converted into an event space where tastings and special dinners are hosted.
Antiquum Farm's growing approach is what really makes this winery stand out. The Hagens handle the health of their crop not with fertilizers or pesticides, but with specially trained livestock that graze between the vines without ever nibbling on the grapes. Those geese that great you, along with sheep and ducks, take care of the weeds and bugs while making contributions to the health of the unique bellpine soil found in this part of the Willamette Valley. In addition to "letting the wild in," as Antiquum's owners put it, they also respect the volatile nature of the pinot grape and welcome the unexpected evolutions that can occur.
If you can tear yourself away from the magic at Antiquum, unroll your sleeping bag nearby at McBee Park Campground. This camping area sits between the Alsea and Green Peak waterfalls on land owned by the Hull-Oakes lumber company. According to The Dyrt Ranger Tj B. it is quite a primate campsite, allowing you to really let the wild in yourself and stay as connected with the land as the growers at Antiquum Farm.
After tasting the wines and camping here, the Lower Long Tom region has a way of getting under your skin. It's hard to leave, but rest assured you'll definitely carry the memories with you, along with a few bottles to enjoy in the coming months as your reminisce about your stay here.
---
You can win a free IceMule cooler and gear from 19 other brands by reviewing campgrounds on The Dyrt. Share past camping experiences, photos, and videos to earn points towards monthly prizes in this year's camping contest!
Popular Articles: