Twelve hours on the road, and the mountains, forests, and other public lands in Colorado finally appear on the horizon. As you climb higher and higher, you can't wait to get out and stretch your legs after an awesome, but cramped, road trip. The views are getting better, the air clearer with every sharp turn on the road. The campground you're looking for is perfect, with an alpine lake and views of the rugged peaks surrounding it, but when you finally arrive, the place is full.
No worries, you are pretty sure there are a few more great spots nearby. As the afternoon progresses, however, it appears that all established campgrounds nearby are full as well. Going back to your map, hoping to find a place to pitch your tent before dark, you see that the land is splotched different colors, all with different labels: BLM Lands, National Forests, State Parks and National Parks. You've heard about the possibility of free camping available on some public lands in Colorado, but which ones? Here's our guide to making camping in Colorado easier.
What (And Where) Are Public Lands in Colorado?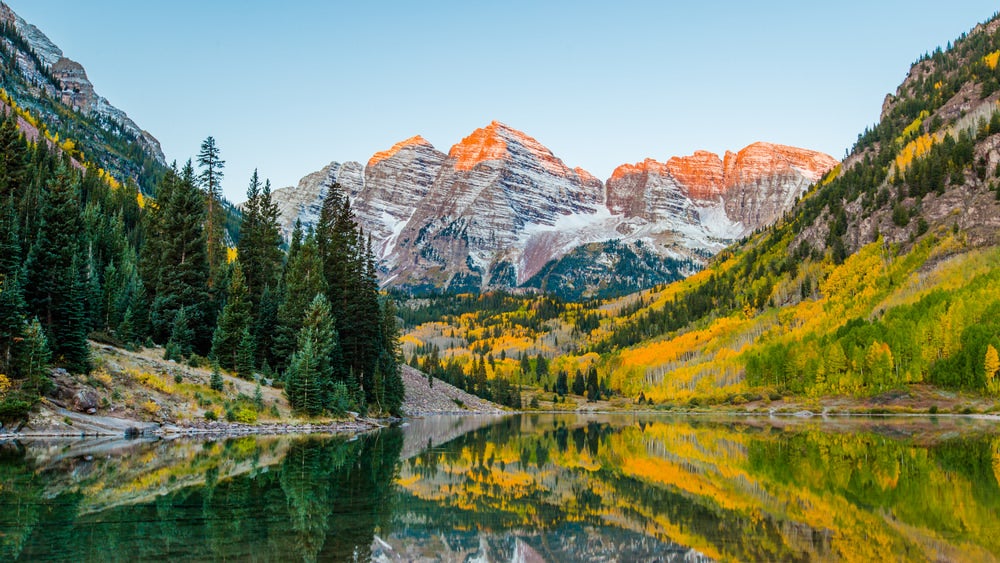 Public lands in Colorado make up 43% of the state's total area. Each different designation carries with it slightly different stipulations about camping and use, which open up numerous camping possibilities, but the penalty for not knowing the rules can be steep. At best, you have an uncomfortable run in with a Ranger, and at worst, you end up with a hefty fine!
Below is a rundown of the rules and regulations for all the major land-use designations in Colorado, where to camp and what you can do. Here at The Dyrt, we encourage all of our users to practice Leave No Trace principles wherever they camp, regardless of regulations. Use this to use guide when decide where and how to camp on all major types of public land in Colorado.
1. National Forests
What are National forests?
National Forest land is managed under the United States Department of Agriculture. In Colorado, the 11 National Forests total 13 million acres. Local forests are managed by assigned Ranger Districts, and it is always best to contact the local agency for questions about conditions or restrictions.
National Forest boundaries are clearly marked, and often accessible along 'Forest Service Roads' which are numbered. Abbreviated 'FS Rd 123,' or just '123' on most maps, these roads can vary tremendously in condition. Be sure to watch out for signs designating private property holdings within the National Forest as these are quite common.

Where can I camp?
Designated campgrounds
Identified 'dispersed' campsites with fire rings
Anywhere at least 100 feet from a trail or road AND
At least 200 feet from a water source AND
Not otherwise prohibited by signage
What can I do?
Motorized sports (dirtbike, ATV, snowmobile, etc) only on designated roadways or other clearly marked areas
Hiking, biking, and horseback riding on all trails, unless otherwise marked
Bushwhacking, or off-trail hiking
Forest product permits (firewood, Christmas trees, etc), can be purchased at the local Ranger District station.
Hunting and fishing, as licensed through the Colorado Dept. of Parks and Wildlife.
Where to Find National Forest Camping in Colorado:
White River National Forest is the largest national forest in Colorado at 2.3 million acres, and is adjacent to the towns of Glenwood Springs, Rifle and Aspen. This area includes landmarks like Hanging Lake and Maroon Bells.
The San Juan National Forest, at 1.8 million acres near the towns of Durango and Telluride, is another incredibly popular recreation area.
Nearer to Denver and the northern Front Range, Arapaho and Roosevelt National Forest is 1.5 million acres and is known for Cache la Poudre Scenic River and the Mount Evans Recreation Area.
2. Wilderness Areas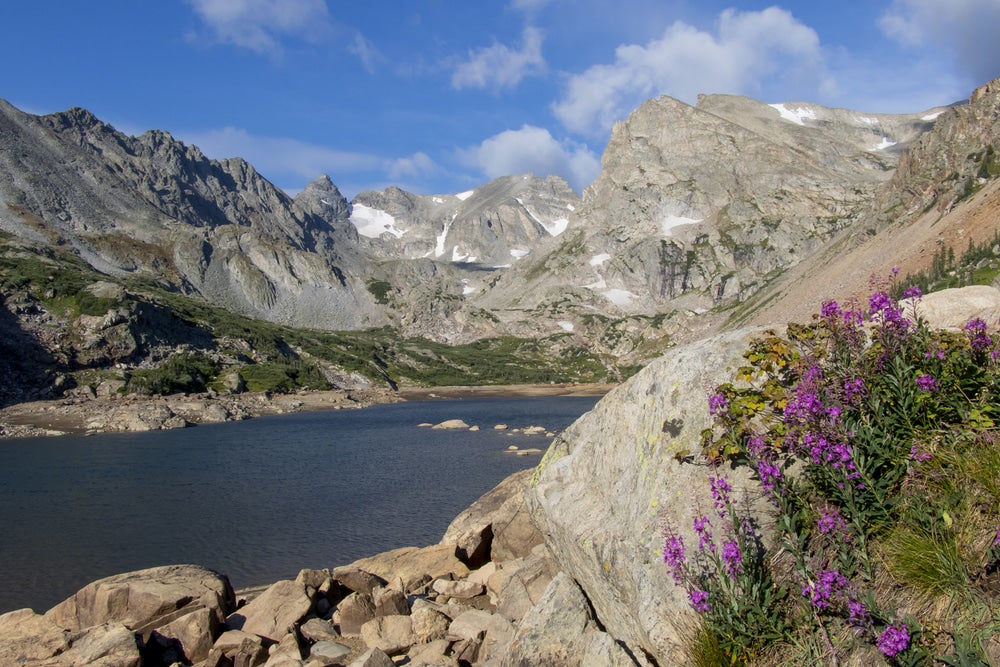 What are Wilderness Areas?
Within the boundaries of many national forests, smaller sections of land are designated as "wilderness." There are 42 national wilderness areas in Colorado. The use restrictions within these areas of public land are meant to preserve a wild feel to the land with an emphasis on wildlife habitat. Human activity is rigorously limited. There is rarely any cell service, and humans must be totally self-sufficient.
Where can I camp?
Anywhere at least 100 feet from a trail AND
At least 200 feet from a water source AND
Must be a location that does not negatively impact an ecosystem
What can I do
Hiking and horseback riding
No motorsports of any kind (including mountain biking)
Hunting and fishing, as licensed by Colorado Dept. of Parks and Wildlife
Where to Find Wilderness Area Camping in Colorado:
3. Bureau of Land Management Lands
What is BLM Land?
Bureau of Land Management (BLM) is another branch of the Department of the Interior. In Colorado, BLM accounts for 4.2 million acres, mostly in the lower-elevation pinyon-juniper-oak brush forests. Many recreation areas and campgrounds can be found on BLM land, however some can choose to incur entrance and camping fees on their sites, so if you're looking for free camping on BLM lands, you'll be looking at distant, DIY camping.
BLM land is the least restrictive of all public lands in Colorado. Mining and drilling leases can limit camping nearby, but beyond that, you can legally camp on BLM land as designated. It can often act as a great last-minute spot car or RV camping.
Where can I camp?
Anywhere not prohibited by signage
Some areas are limited to 'previously disturbed' campsites, limiting footprint
What can I do?
Motorsports of all kind, on and off-road
Hiking and biking
Equestrian sports
Camping
Hunting and fishing, as licensed by Colorado Dept. of Parks and Wildlife
Where to Find BLM Public Lands in Colorado:
Oh Be Joyful Recreation Area rests on BLM wilderness land in central Colorado near the Gunnison National Forest.
Zapata Falls Campground is a BLM camping alternative to the nearby Great Sand Dunes National Park in south Colorado.
Phantom Canyon lies just a few miles south of Colorado Springs, and is well suited for day-trippers.
4. National Parks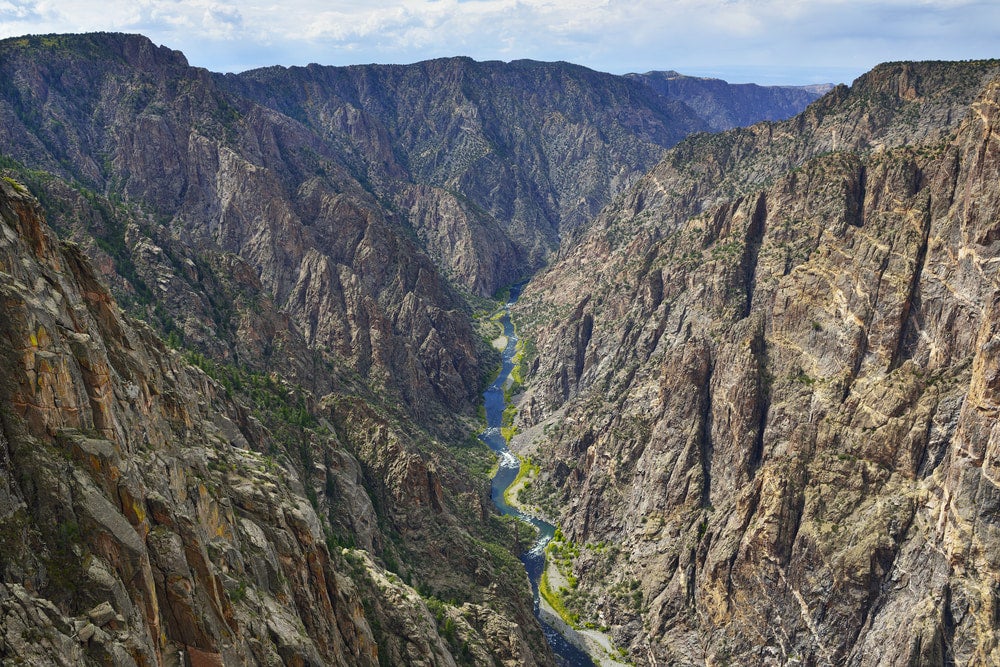 What are National Parks?
National parks are administered at the federal level through the Department of the Interior. With only four national parks in Colorado, they take up the smallest amount of public land, but attract the highest percentage of visitors. The philosophy of the national park system is to preserve significant natural or historical landmarks while still allowing visitors to appreciate them.
Because of the high volume of visitors at national parks—Rocky Mountain National Park sees over 3 million visitors annually—park rangers strictly enforce the rules and regulations. This also means that camping here, unlike most Colorado public lands, won't typically be free.
Where can I camp?
Designated campgrounds
Back country areas, but only with a wilderness camping permit
What can I do?
Hiking, biking and horseback riding on marked trails, unless otherwise designated
No off-road motorsports
Driving through scenic areas on established roads
Wildlife viewing
Hunting and fishing, as licensed by Colorado Dept. of Parks and Wildlife
Where to Find National Park Camping in Colorado:
The four national parks in Colorado are Rocky Mountain National Park, Great Sand Dunes National Park, Black Canyon of the Gunnison National Park and Mesa Verde National Park.
5. National Monuments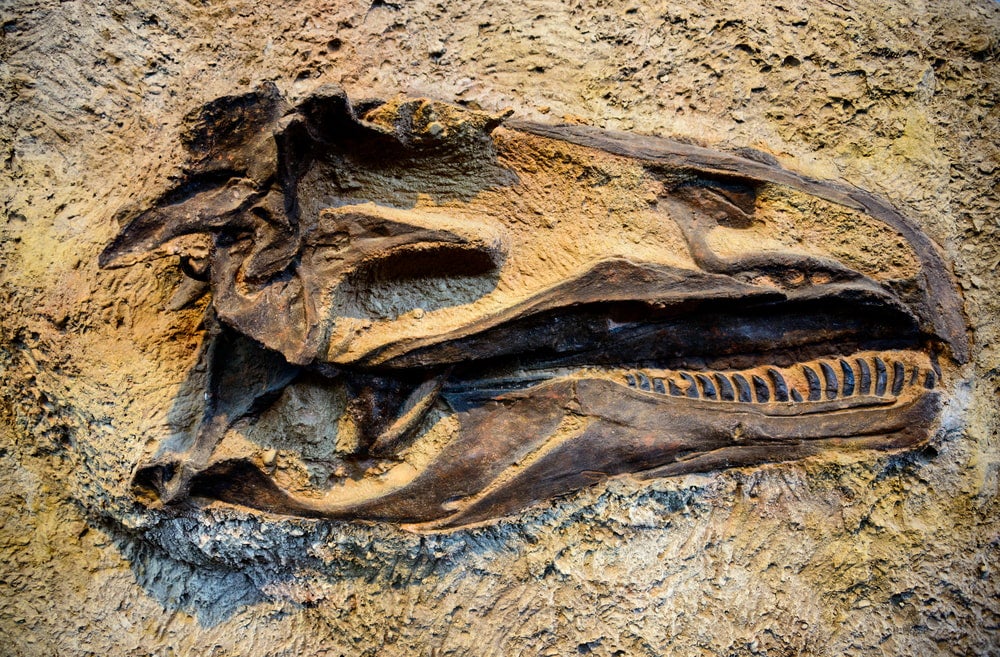 What are National Monuments?
A national monument is a land designation assigned by presidential discretion under the Antiquities Act. It is meant to protect and preserve unique anthropological or geological features. There are eight different National Monuments in Colorado. Preservation is the priority on these public lands, although recreation and camping are allowed within these areas.
Where can I camp?
Any backcountry area, with a backcountry use permit
Designated campgrounds
Designated dispersed camping areas
What can I do?
Hiking and wildlife viewing on established trails
Biking, as limited to designated trails (some national monuments do not have any of these)
No off-road motorsports
Hunting and fishing, as licensed by Colorado Dept. of Parks and Wildlife
Where to Find National Monument Camping in Colorado:
6. State Parks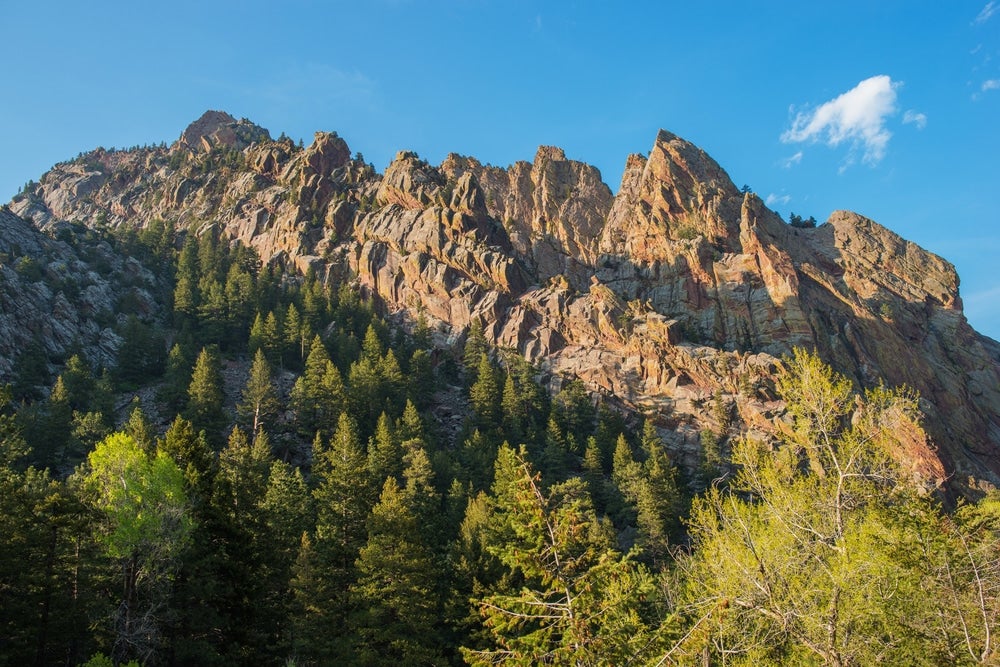 What are State Parks?
The Colorado Parks and Wildlife office regulates all State Parks in Colorado. There are 41 state parks varying in size from Rifle Falls State Park at 48 acres to State Forest State Park at 70,838 acres. State parks are the most popular type of Colorado public land, with over 14 million vehicle visits last year alone!
Where can I camp?
Much like the differences between Colorado public lands, camping restrictions vary tremendously from park to park, and not all state parks even have camping options. When they are present, state park campgrounds tend to be quite popular, so make reservations in advance. A few of the larger parks have country options and clearly marked dispersed camping areas.
Day-use areas do not allow overnight visitors, so be sure to look for signage. The rule of thumb for state parks is don't assume you can camp anywhere without a designated campground. State Parks often do not allow firewood gathering, so come prepared.
What can I do?
Again, each state park provides access to some unique feature of the land. Many include a body of water, lakes, rivers or reservoir with boating access. Hiking, biking, wildlife viewing and picnicking are a big part of state parks in Colorado. Hunting and fishing are available depending on the park, and are licensed by the Colorado Dept. of Parks and Wildlife.
Where to Find State Park Camping in Colorado:
7. Public Rivers/Reservoirs
Boating on the rivers and lakes tied to public lands in Colorado is growing in popularity every year, but did you know you can camp in the areas surrounding these bodies of water?
All waterways and lakes are regulated by the Colorado public lands designations under which they fall, meaning many of the same rules apply, depending on where the body of water rests. Competitive permit systems often limit access to the more popular stretches of river in order to preserve the essential riparian ecology.
These unique permit systems allow camping within certain areas, often only at established sites along the bank.
Users must rigorously decontaminate every boat which is transported to a new body of water to prevent the spread of invasive aquatic species. Fishing in many of these bodies of water is regulated by the Colorado Dept. of Parks and Wildlife.
---
Related Articles:
---
Related Campgrounds:
Popular Articles: