Compared to the popularity of outdoor activities around Portland, Southern Oregon can be described as an overlooked part of the state. Its location far from any major cities puts it out of reach for many people with limited time at their disposal.
Moreover, summer wildfires have sorely affected the Southern Oregon tourism industry. While many fires have now started to slow down in the region, there are still two major fires that keep growing actively.
It's been a smoky summer in Southern Oregon, causing locals to leave town and tourists to stay away. This resulted in a 30-percent drop in the local restaurant business. Several events also had to be canceled because of unhealthy smoke conditions. I, myself, saw how bad the smoke could be during a camping trip to Crater Lake National Park in early-August—I left half a day earlier than I'd planned.
The Camper's Guide to Southern Oregon
Despite the smoky summer, Southern Oregon is open for business and ready to fulfill your outdoor adventure needs.
The landscapes and scenery in Southern Oregon are exceptionally diverse. Shaped by eons of volcanic activity and annual wildfires, this is where you'll find charming gold-rush towns and scenic drives, America's deepest lake and huge cave systems, a wealth of waterfalls and a glorious coastline, and even arid high desert.
For current conditions, wildfire updates, and help with planning Southern Oregon camping trip, check out this resource-filled page.
Things to Do in Southern Oregon
No matter which kind of outdoorsy activity you're looking for, you'll find it in Southern Oregon. The diversity of the region attracts an equally varied crowd of campers and adventurers.

While families with kids and photographers will enjoy the rugged coast, fishermen boast about the trout-filled streams and lakes in the Southern Cascade Mountains. In those mountains characterized by old-growth forests, gorges and waterfalls—they're called the "Cascade Mountains" for a reason—you can also go whitewater rafting, kayaking and canoeing. If you're looking for a scenic drive, look no further than Crater Lake National Park's Rim Drive, which is part of the longer Volcanic Legacy Scenic Byway. In the east, on the other, hand, you'll find a landscape that may surprise you: ranch-dotted plains, bone-dry flats and bare rock formations where road tripping, camping, and simply slowing down to enjoy the views are popular activities.
Drive the Rogue-Umpqua Scenic Byway
Running for 172 miles through the southern Cascade Mountains, the Rogue-Umpqua Scenic Byway takes in the Rogue and the Umpqua Rivers, which are among Oregon's wildest rivers. These are two of the most storied rivers in the state, featuring a plethora of waterfalls, gorges and rapids. There are numerous opportunities to enjoy the pristine natural scenery, from fishing and whitewater rafting to hiking and picturesque Southern Oregon camping.
Visit Oregon's Only National Park
Crater Lake National Park lies in the heart of Southern Oregon and is one of the oldest national parks in America. The unique lake, the centerpiece and namesake of the park, was created when rainfall and snowmelt filled the caldera left behind after the eruption and collapse of Mount Mazama, 7,700 years ago. Crater Lake is one of the Seven Wonders of Oregon, perfectly still and almost impossibly blue. On top of that, it also happens to be the deepest lake in the country.
Drive the 33-mile Rim Drive, which encircles the entire lake, go for a hike, watch the sunset and pitch your tent at Mazama Campground (see below).
Catch the Sunset at Secret Beach
The beauty of Oregon Coast is well-documented and much-praised. And rightly so—its wide sand beaches, coastal forests, secluded coves, spectacular sea stacks and abundant campgrounds make it a super-popular destination. You'll find such beautiful scenery all along the coast, but a particularly great spot for sunset-watching is Secret Beach.
Located between Pistol River and Brookings in the far southwestern corner of the state, this beach with its collection of rock formations and small sandy beaches is as photogenic as it gets.
This remote part of the Oregon is also particularly attractive to many campers because of its quietness. It's a long drive from anywhere and a destination in its own right. So, as a result, it's much less crowded than easy-accessible beaches on the northern coast, the most well-known example of which is Cannon Beach.
Explore Oregon Caves National Monument
Oregon is renowned for its waterfalls, volcanic landscapes and coast, but it also has its own cave system. Situated in the Siskiyou Mountains in the southwestern part of the state, the Oregon Caves National Monument is an exceptional cave in the sense that it's a marble cave (most caves in America are dolomite or limestone caves).
The caves are managed by the National Park Service and you can go on guided cave tours with a ranger. Note that those guided tours only take place from late-March through late-November.
Indulge in Southern Oregon's Wine Country
Although the Willamette Valley in northern Oregon gets more attention, there's also a wine region in Southern Oregon. The Southern Oregon wine country consists of four different valleys—the Applegate, Illinois, Rogue and Umpqua Valleys. Each valley has its own characteristics, but all are home to excellent wineries and peaceful scenery.
Contrary to the Willamette Valley, which is renowned for its pinot noir and chardonnay, the Southern Oregon wine country produces more than 70 different varietals. This is thanks to the region's approximately 150 different microclimates. In the warmer and drier parts of the Rogue Valley, you'll find mainly cabernet franc and chardonnay, while typical Spanish black grapes like tempranillo thrive in the Umpqua Valley. Other common varietals include viognier, syrah, malbec, and pinot noir.
So, no matter what kind of wine you enjoy, you'll be able to find a good glass of it here.
Experience the "Other Oregon" in the Oregon Outback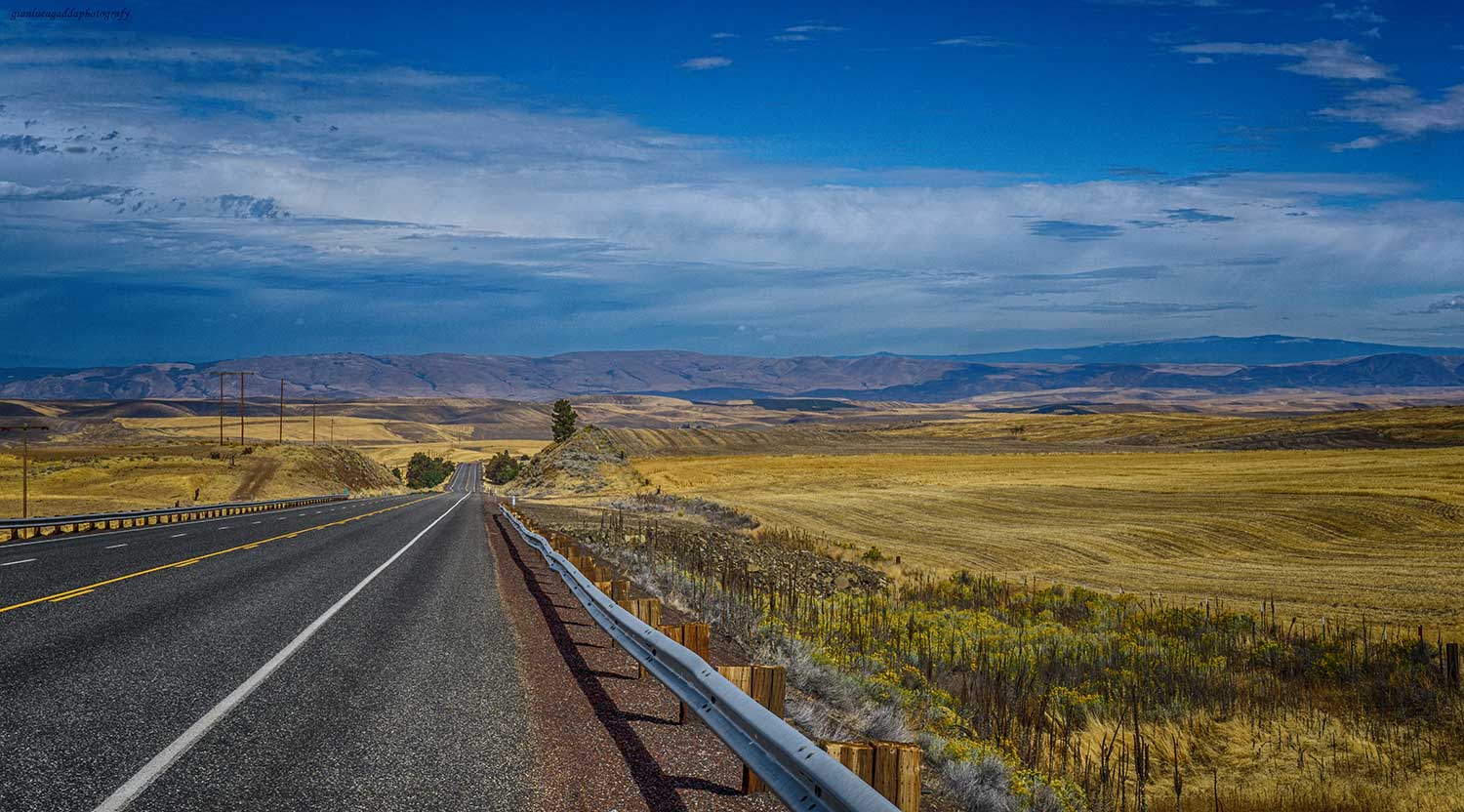 There's a completely different side to Oregon than the lush forests and wild coast most people think about. In the southeastern part of the state, you'll find rocky outcrops, huge ranches and endless plains covered in sagebrush. This region is called the Oregon Outback; its wide open landscape and desolateness reminiscent of the Australian Outback.
A good way to explore this rugged and remote region is driving the 171-mile Oregon Outback Scenic Byway, one of the greatest drives in Oregon.
Where to Go Camping in Southern Oregon
Myriad campgrounds dot the region, from the high desert to the mountains to the coast. Check out the following recommended Southern Oregon camping destinations.
A Southern Oregon camping trip is not complete without a visit to Crater Lake National Park, the region's star attraction. The park has two developed campgrounds, Lost Creek Campground and Mazama Campground, the latter of which is by far the largest and best-equipped. More than 200 RV and tent sites accommodate both RV and tent campers, while a grocery store, gas station, restaurant and laundry facilities make it a super convenient place to stay put for a few days.
Camp Here
"[Mazama Campground] is a great place to stay to explore around Crater Lake. I stopped here when traveling to see Crater Lake and couldn't be happier with the place. It is right before the entrance on the south entrance making it very easy to catch a late sunset or early sunrise if you plan. The campground is easy to find, its right off the road and is very well maintained. The grounds are nice and have all the amenities that you would need camping." — The Dyrt Camper Sonja O.
Camp Here
"If you are traveling with your family Mazama might be more comfortable and fun. But if you enjoy more primitive camping in smaller sites than Lost Creek is your jam. There are only 16 tent only sites and no reservations so they fill up! Don't roll in on a Friday afternoon and hope to get a spot in the summer. " — The Dyrt Camper Kayko S.
Camp Here
Just north of Crater Lake National Park lies Umpqua National Forest, an outdoor playground featuring wild rivers, thundering waterfalls, old-growth forests and tons of activities to enjoy on a Southern Oregon camping trip. There are plenty of campgrounds, including dispersed and developed, but consider looking into the following two, first.
The rushing waters of the Umpqua River take a break at Toketee Lake, a pristine and calm lake that's great for wildlife watching. Don't be surprised to see a beaver or otter going about its business in the water or a bald eagle flying overhead. The Toketee Lake Campground lies near the point where the river flows into the lake and is a great base from which to visit major attractions like Toketee Falls and Umpqua Hot Springs.
"Thoroughly enjoyed camping here. Lots to explore! Enjoyed hiking the Umpqua trail up to the hot springs. Also explored the lake near the campground. Loved the short hike to Toketee Falls." — The Dyrt Camper Nichole L.
Camp Here
Diamond Lake is a short drive southeast of Toketee Lake, and offers more than 200 campsites and modern camping facilities. At the nearby resort, you can find a grocery store, gas station, a restaurant and laundry facilities. Diamond Lake is an excellent place for boating, fishing, biking and hiking.
"Great location for seeing Crater Lake, campsite was right next to the water on Diamond Lake, which was beautiful. General store is just up the road for any provisions that are needed. Lots of activities on the lake, fishing, kayaking, canoeing. Amenities were clean and well taken care of. Would definitely go back!" — The Dyrt Camper Thomas H.
Camp Here
If you want to catch a sunset at Secret Beach, consider setting up camp at nearby Harris Beach State Park. The campground offers easy beach access and has a number of pleasant trails allowing you to explore the area. Amenities include hot showers, a children's playground and ranger talks at the amphitheater. The small town of Brookings is only 2 miles away.
"This campground was super friendly and great for families with kids. The playground was huge. The trails to the beach were beautiful and the host gave a presentation about whales in the amphitheater in the evening. We would definitely stay again." – The Dyrt Camper Sarah A.
Camp Here
Are you a history buff and planning a Southern Oregon camping trip? Then Collier Memorial State Park should be at the top of your list. This park houses the finest logging museum in Oregon, which includes a relocated pioneer village, historic logging equipment and a horse camp. You'll also learn about the early days of the railroad and the massive role it played in the logging industry. Other activities include hiking, horseback riding and fishing.
"This campground is beautiful! Walking distance to the river and logging museum. Logging museum is huge and worth a visit. River is clear and beautiful." — The Dyrt Camper Melinda L.
Camp Here
You can tuck yourself into the Southern Cascade Mountains at Jackson F. Kimball State Park. Its campground consists of 10 primitive sites—vault toilets and no potable water—and lies near the crystal-clear Wood River headwaters. This is a fantastic Southern Oregon camping options for fans of canoeing or kayaking.
"This campground is one of my favorites and is home to a beautiful crystal clear natural spring. It is well-maintained, clean, and has picnic tables. It looked like there are stables available. We went kayaking and it was a nice calm gorgeous spot. Perfect spot for a campground." — The Dyrt Camper Brittney G.
Camp Here
Popular Articles: