From holidays to birthdays, we're always on the lookout for new gear our close friends and family would love. Here's our list of the best new camping gifts of the past year.
Your Camping Gifts Wish List Just Got a Lot Longer
Whether you're giving yourself the gift of better camping, or looking for that special something for the camper in your life, this list has everything we've been obsessing over, here at The Dyrt. Plus, The Dyrt Rangers — experienced campers who review campgrounds and gear in the field — have contributed their own reviews to help curate this drool-worthy camping wish list.
We don't mean to be greedy. But we want. It. All.

Everyone who loves to camp will find camping gifts to love right here. Whether you're driving the family RV or packing one pair of socks for ten days in the backcountry, there are certain aspects of camping that everyone can appreciate; the crackle of a campfire, a starry night sky, and some sweet new camping gear…
Ledlenser Headlamp
Nobody likes to be left in the dark. The MH10 headlamp from Ledlenser is convenient and powerful. It's one of those items that you'll use every single time you go camping, from reading in the tent to navigating a dark trail. And this isn't just any headlamp. Their Rapid Focus technology keeps light focused on a direct path, instead of blinding everyone nearby.
The Dyrt Ranger James S. tried the Ledlenser MH10 at Purtis Creek State Park. "Once the sun went down, I fired it up and had a full view of the entire campsite," he writes. "I could spot the twinkle of spider eyes and other small critters in the bright light. I switched to the red lens to read and spotted a possum as it wandered into my camp site." Buy Now $80
Leatherman Juice C2 Multitool
This bright and lightweight multi-tool has something for everyone with twelve tools tucked away in its slim frame. We love the yellow color which makes it easy to spot in your backpack or your day bag.
The Dyrt Ranger Stephanie Z. used her Leatherman Juice C2 at Climber's Bivouac Campground before climbing Mount Saint Helen's. "The Juice C2 multi-tool came in super handy at the campground with its 12 different tools. Especially at dinner time with the wine opener and the can opener –because these are always two things I forget to pack." Buy Now: $69
Midland X-Talker Two-Way Radio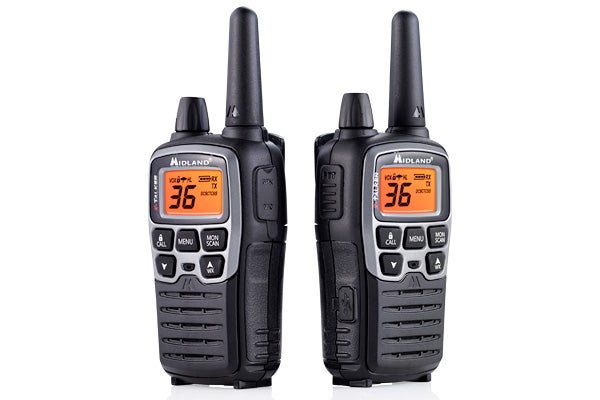 Leave your iPhone at home on your next camping trip. These two-way radios are fun and smart. Whether you're convoying with other cars to the campground, or keeping in touch while one group goes hiking and others lounge lakeside, these walkie-talkies are way more reliable than your phone, especially in the wilderness. The X-Talker from Midland has an impressively long battery life (up to fifteen hours), and a 38-mile range. Buy Now: $80
WYLDER x Stanley Limited Edition Flask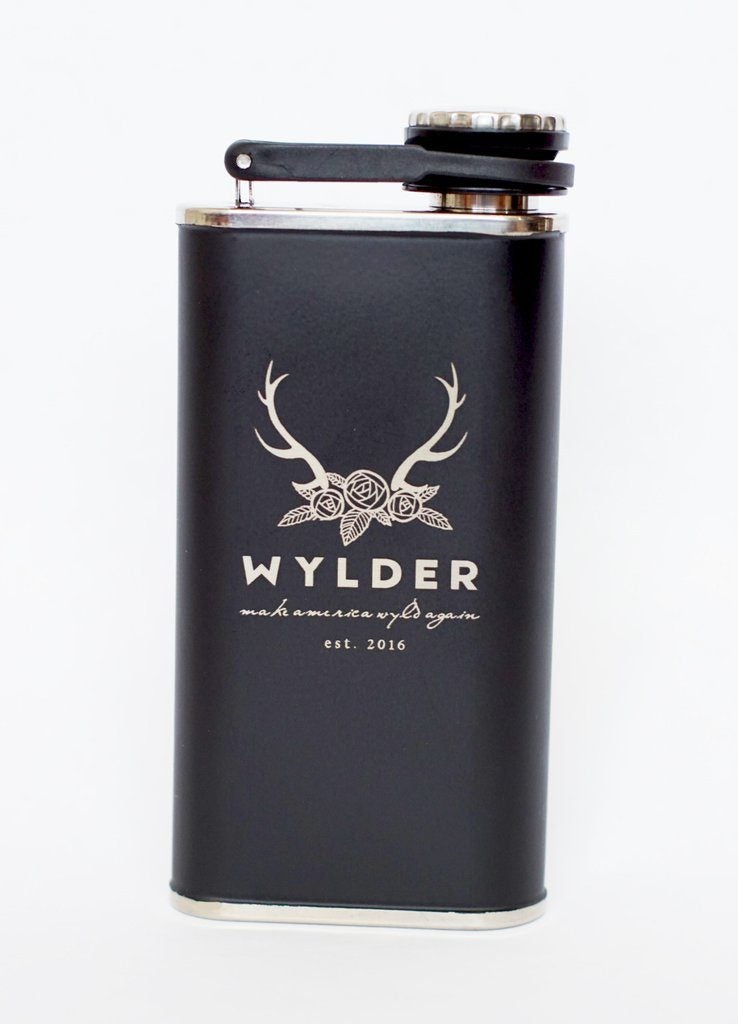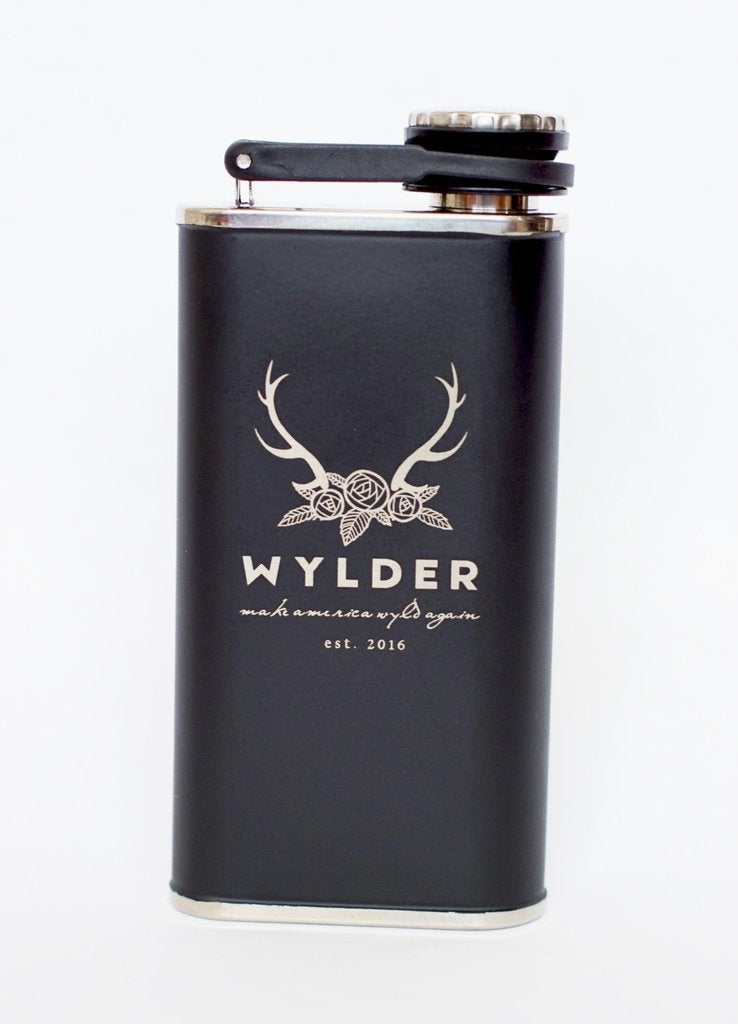 "Make America Wyld again." That's a slogan we can get behind, especially from Wylder, a "mission-driven marketplace for the modern outdoorswoman." Created in partnership with Stanley, this sleek limited-edition flask is perfect for those of us who enjoy a little whiskey around the campfire. Buy Now: $39
Arc'teryx Atom LT Hoody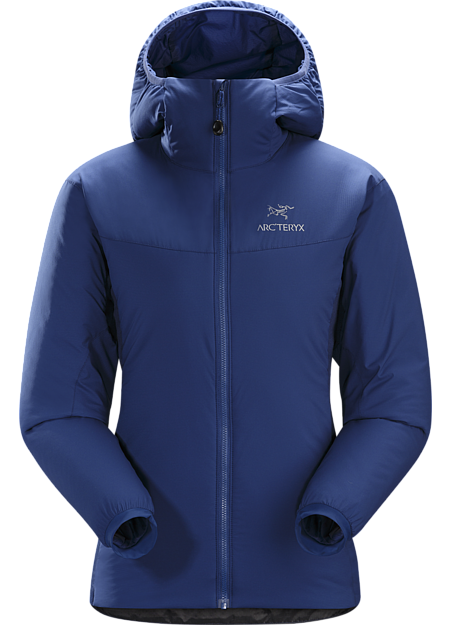 Bundle up with this versatile women's jacket from Arc'teryx. The hood offer serious protection from wind and snow — even if you're wearing a helmet! It's also a great weight for when you're staying busy outside; warm but not too warm, and lightweight enough to wear with additional layers. $195-260
Polar Thermaluxe Hot/Cold Bottle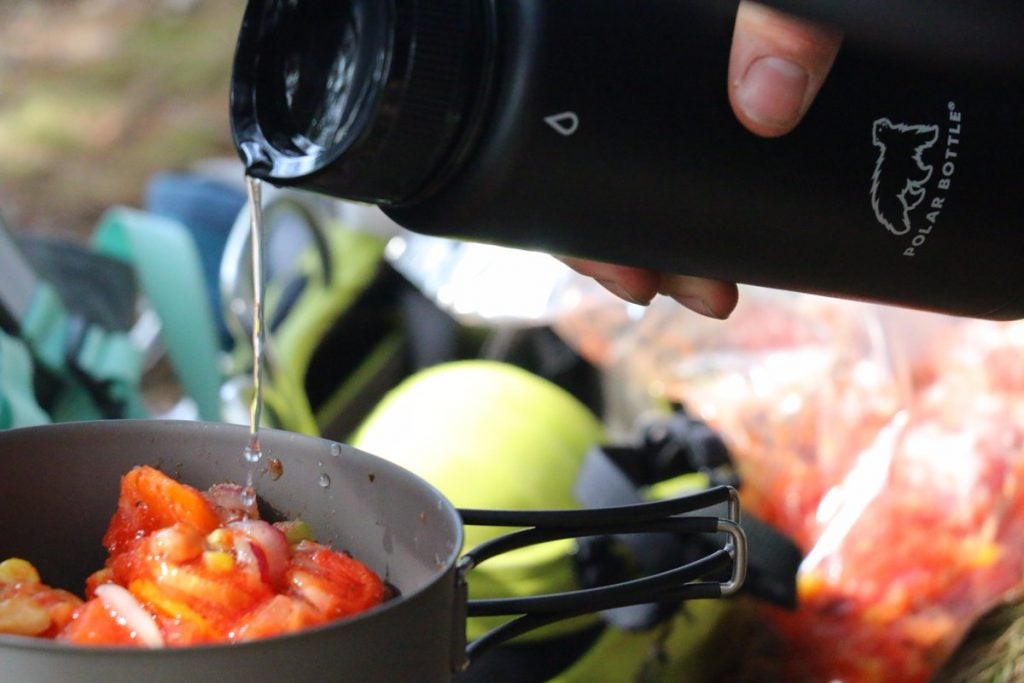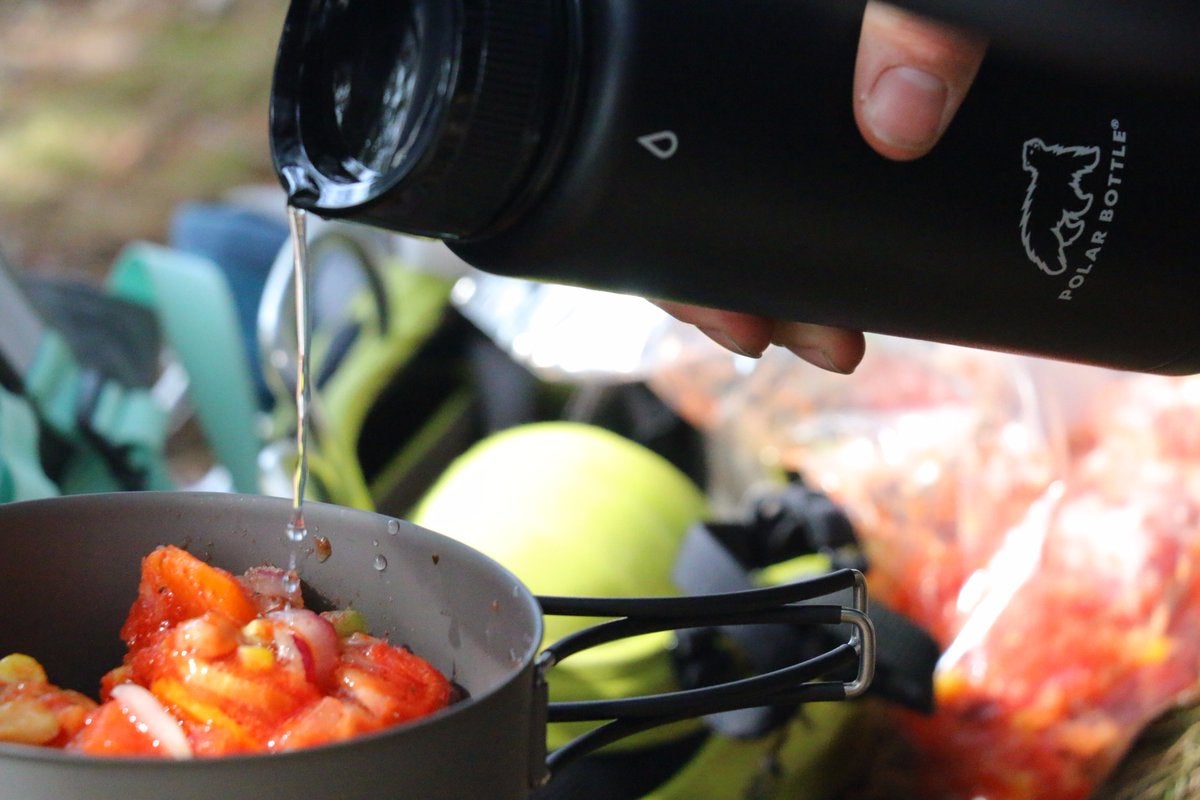 Never suffer through a sip of hot water on a hot day, or lukewarm coffee when it's chilly — ever again. The vacuum-insulated, stainless steel Thermaluxe from Polar keeps those beverages the right temperature for longer. It comes with a convenient carrying loop, and it fits nicely in most cupholders. $24-28
Rome Industries 1705 Pie Iron Sandwich Cooker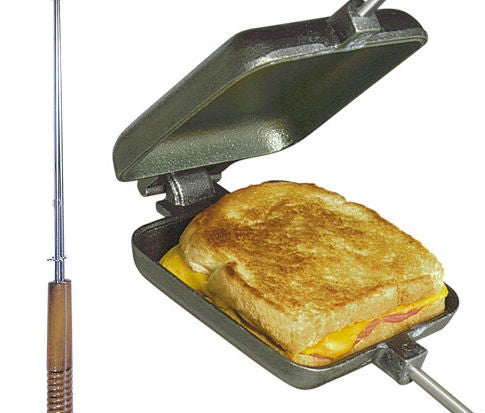 Simplify your cooking routine without sacrificing options and flavor. The 1705 Pie Iron Sandwich Cooker can toast, bake, AND grill your food. From grilled cheese and pizza, to cinnamon rolls and pie, this thing provides a range of delicious treats for your next campout. Buy Now: $17
Otterbox Venture Cooler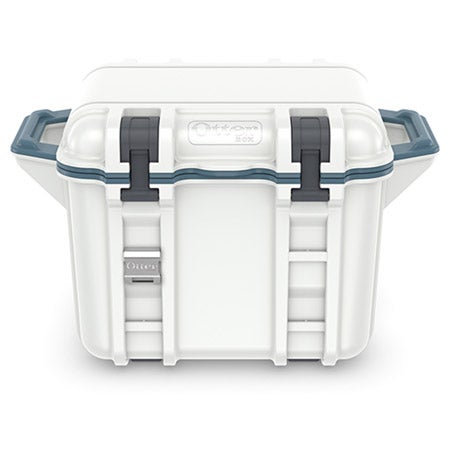 Many of us trust Otterbox with our phones. Now you can trust them with your beer and your brats, too. The Otterbox Venture Cooler is an incredibly durable food storage option that even a bear can't seem to break. The handy mounting system allows you to attach a variety of accessories. And of course, there's a built-in bottle opener. Buy Now: $225+
Luminoodle Light Rope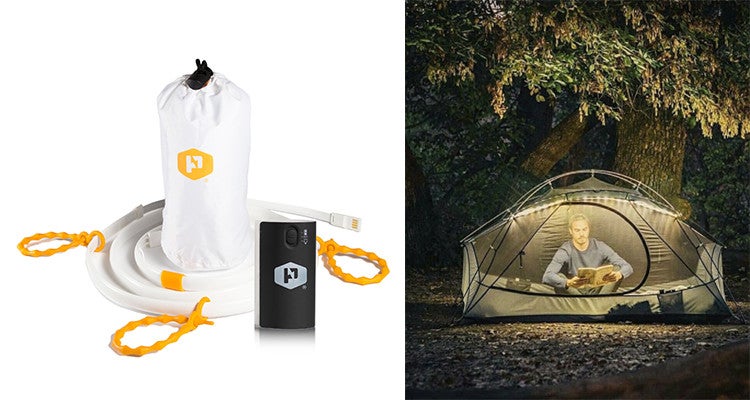 This rope light gives us glowing camp vibes. We love how easy it is to string up over the picnic table, on a tent, around a campfire, or wherever you want a little more light. It's waterproof, USB-powered, and comes with a handy carrying case that can double as a lantern. Buy Now: $15
Rachel Pohl Prints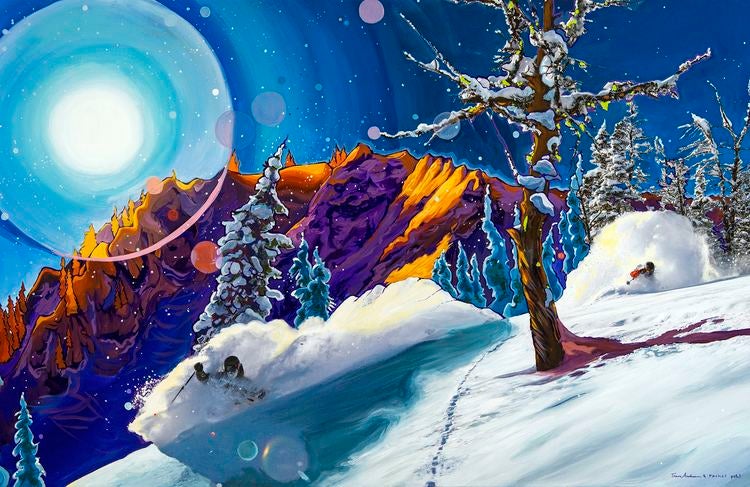 If you love the outdoors, then you will LOVE Rachel Poh's artwork. She captures the dreamy essence of outdoor scenes and the way those places make us feel. We love how she combines a photo with her signature, bright colors in this "Z-Tree" print. Buy Now: $35
UCO LED Stakelight Tent Stakes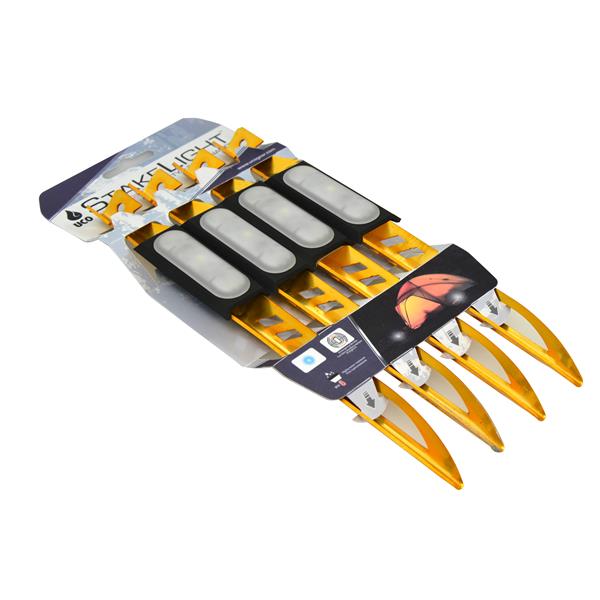 We've all tripped over our tent stakes or guy lines when fumbling around a dark campsite. Which is why everyone should own these light up LED tent states from UCO. So simple, and so necessary. Buy Now: $20

The backcountry camper seeks adventure and solitude. If you love escaping civilization to explore trails and enjoy nature, then you need camping gifts that keeps you safe and comfortable, without weighing you down.
Gregory Maven Backpack
Gregory has conquered the challenge of producing a lightweight backpack that can fit everything you need for weeks — even months — in the backcountry.
The Dyrt Ranger Jenny R. used a Gregory Maven 55 on her month-long trek across Oregon on the Pacific Coast Trail. She writes, "I really liked this pack and didn't think that I needed the amount of versatility this pack provided. The Maven is lightweight but provides a good balance of structure and comfort not really seen in other designated lightweight backs. Even though this pack is not the lightest lightweight pack on the market, it makes up for it in comfort and stability." Buy Now: $230
Brunton TruArc 3 Compass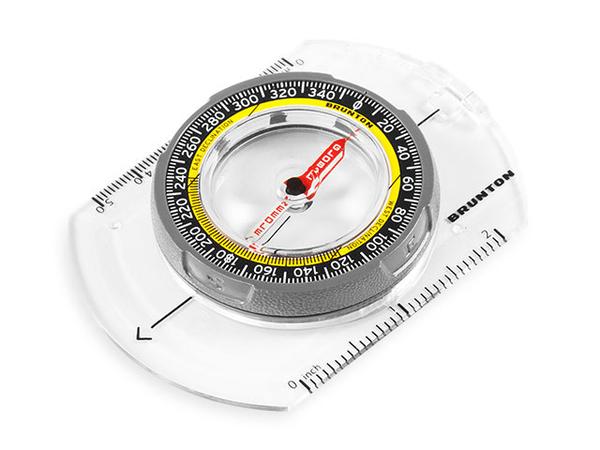 This simple compass from the trusted name in backcountry navigation will keep you confident in finding your way. Anyone who hits the trails, whether you're staying close to camp or venturing into the backcountry, should have a reliable compass in their pocket. Over 100 years of experience in forestry, Earth science, and off-trail navigation goes into Bruton's vital tools. Buy Now: $15
CRKT Homefront Knife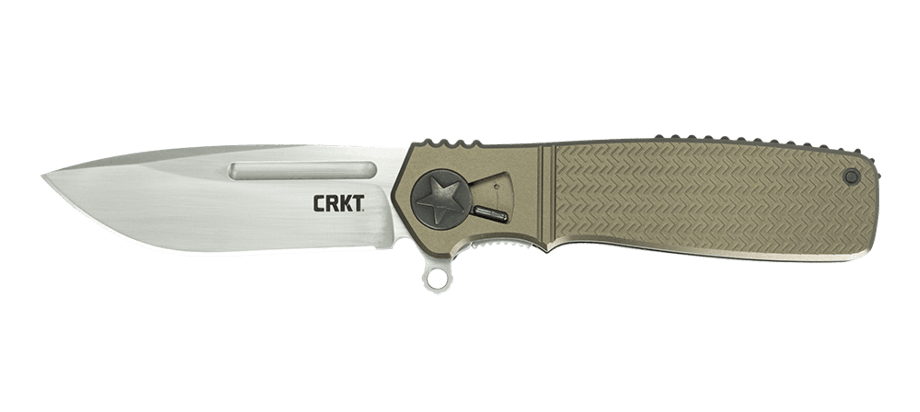 The Homefront is a classic, WWII-style knife that might look like your grandpa's, but it features modern technology for the savvy bushwacker. Our favorite part is that it's easy to take apart for convenient cleaning at the campsite. Buy Now: $80
Hennessy Leaf Asym Hammock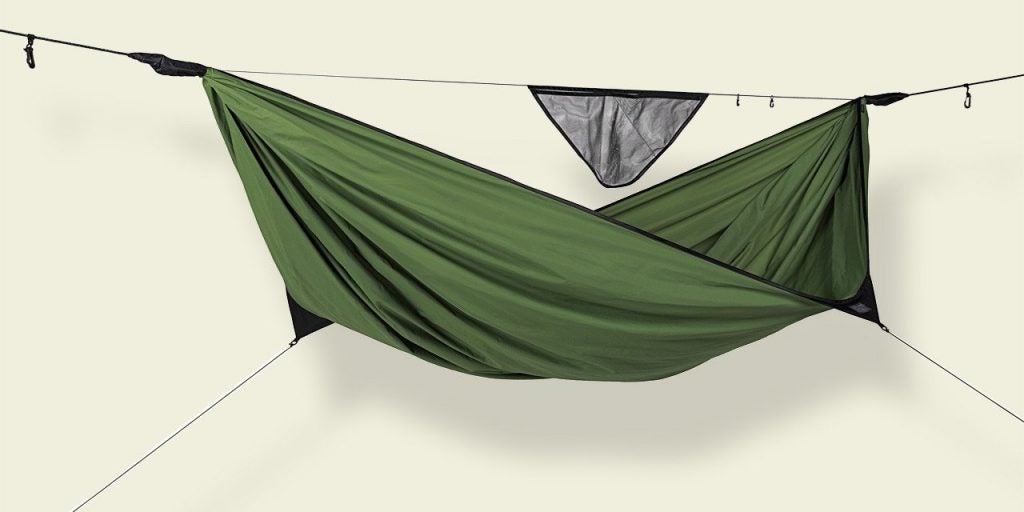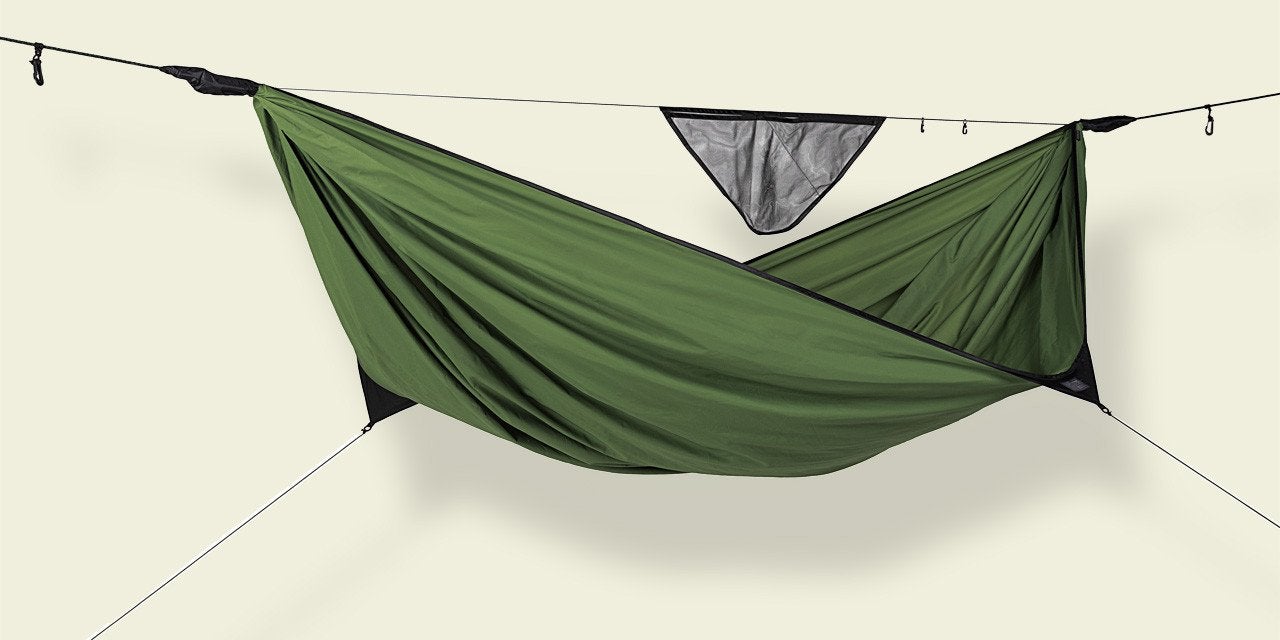 This lightweight hammock protects your back from rocks and protects the Earth from you. Sleeping above the ground is an effective way to leave no trace, while keeping your comfortable and protected, no matter the weather. The founder of Hennessy Hammocks designed his own perfect sleeping system after decades of long-distance biking and backpacking. And now he's sharing that comfortable, dependable hammock with you. Check out their variety of customizations to make this hammock just right for your style of adventuring. Buy Now: $70
Mishmi Takin Kameng – Mid eVent Waterproof Hiking Boot
Your feet are safe from the elements in these waterproof hiking boots from Mishmi Takin. The innovative brand was conceived while the founder, Kapil Dev Singh, was hiking in the Himalayas. He realized there wasn't gear that was specially designed for humid climates, so he started to make his own.
The Dyrt Ranger James S. put the Kameng boots to the test at Sea Rim State Park in Texas. While hiking by the beach and at home, he confirms, "They are light weight, cooling and basically water proof." Buy Now: $175
Katadyn Dehydrated Guacamole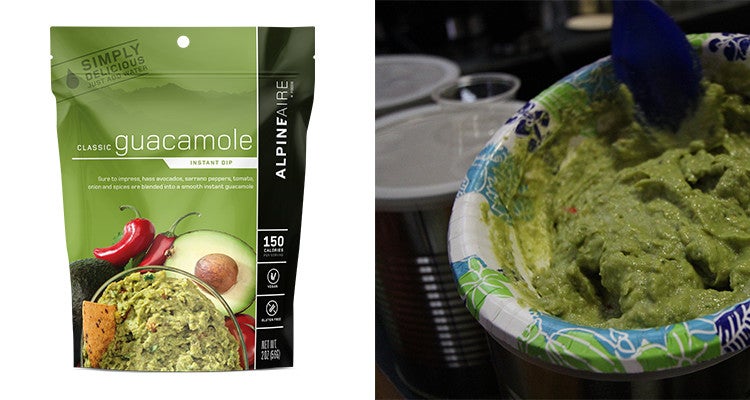 You might venture far from the campground, but you should never have to venture far from your next guacamole fix. This is the only freeze-dried guacamole on the market, and after sampling the creamy green dip at Outdoor Retailer, The Dyrt team can confirm — it's delicious! Buy Now: $9
goTenna Mesh Wireless Signal Cellular Amplifier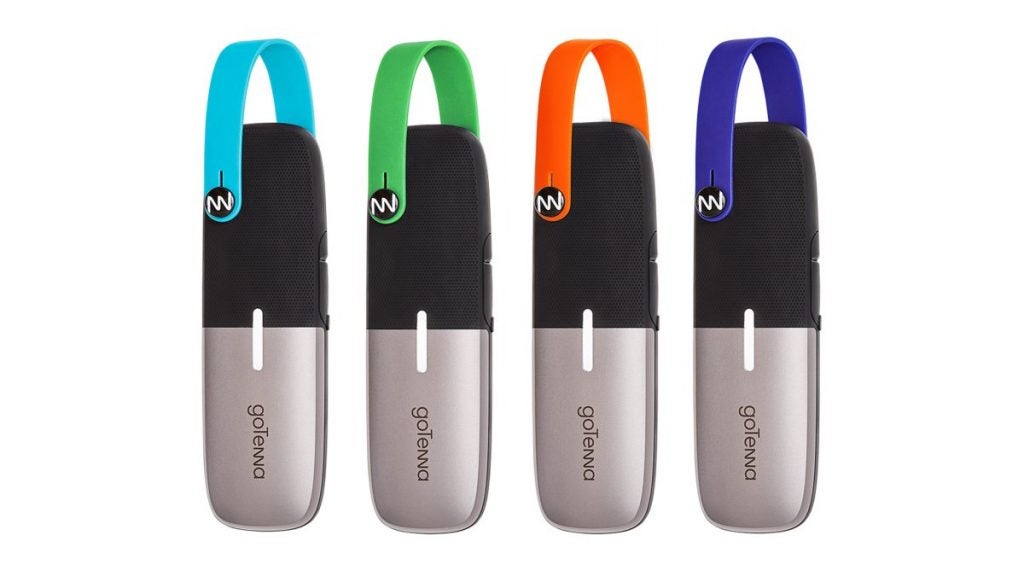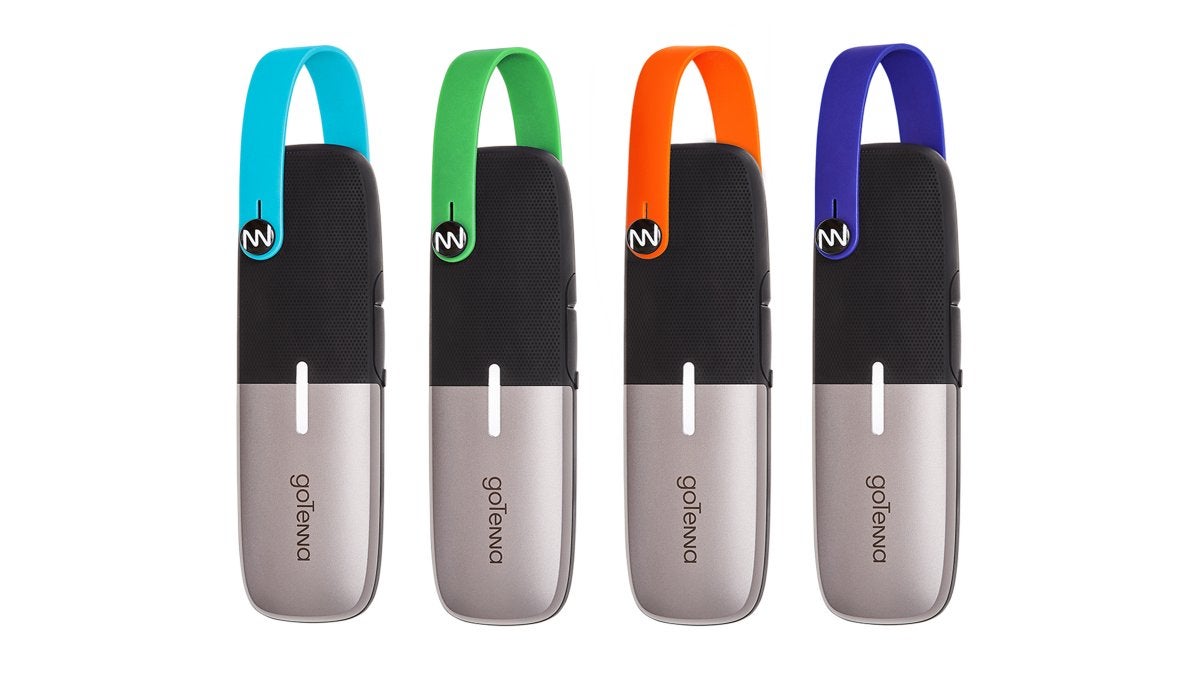 It's a great feeling to escape cell-phone range. Unless you suddenly need to call for help. Or alert a loved one that you're running late getting home so they don't panic. The goTenna Mesh is a revolutionary device for backcountry enthusiasts, enabling users to access text messaging and GPS when they're don't have service. The "mesh networking" works off of other goTenna devices, so the more you have, the better they work. Get a 2, 4, or 8-pack for you and your friends. Buy Now: $179
Klymit Static V Sleeping Pad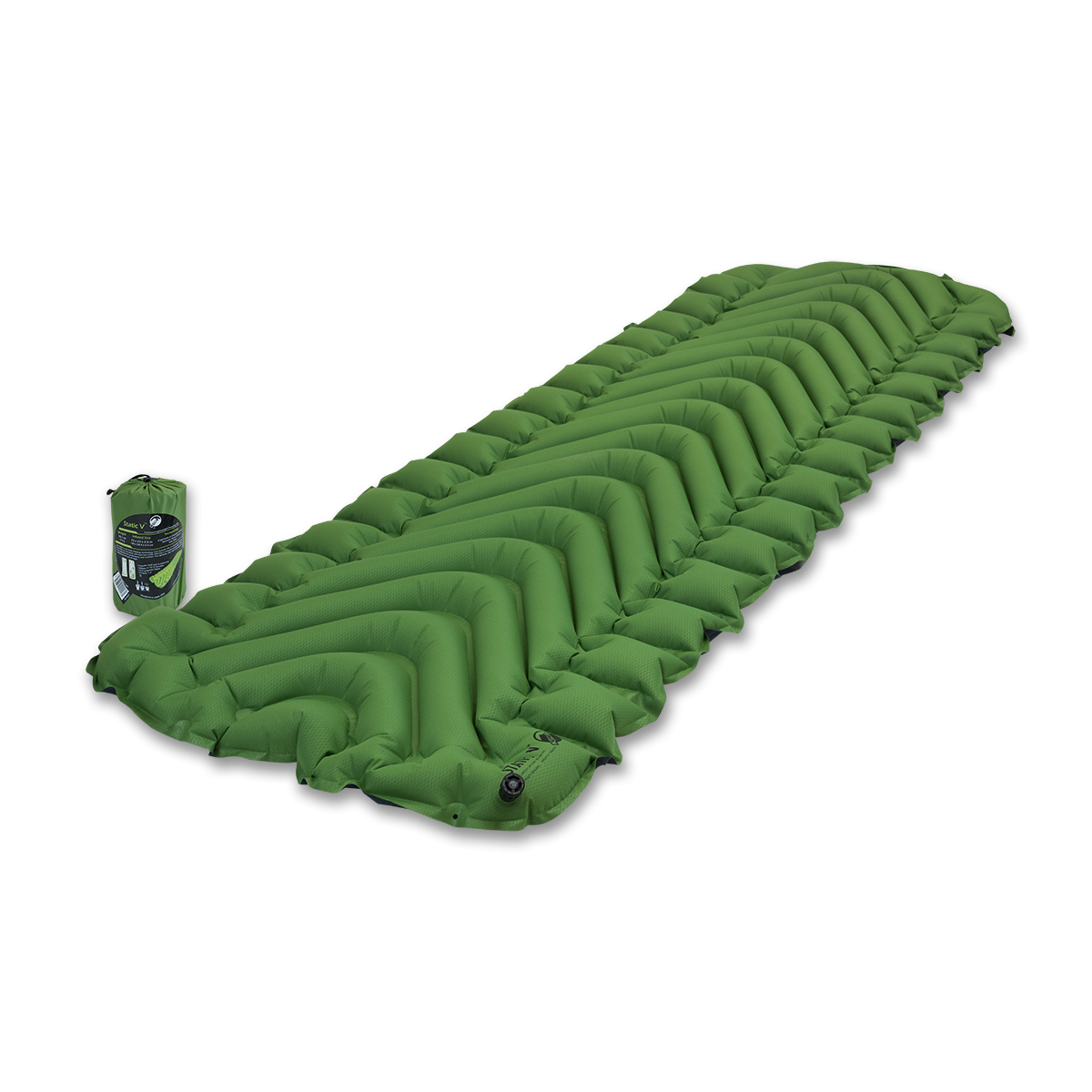 Just because you're sleeping in the backwoods doesn't mean you can't sleep like a baby. Klymit makes some seriously comfy sleeping pads that are surprisingly lightweight. The Static V weighs just over a pound, and those sweet dreams are worth every ounce.
The Dyrt Ranger Anna C. brought her Static V sleeping pad to Wahweap Campground in Glen Canyon National Recreation Area. "The pad packs down to about the size of a Nalgene bottle!" She writes. "I loved that I could roll onto my side and not have my bony hips jam into the ground. My former pad has been put to rest, I have a new sleeping pad I love!" Buy Now: $54
Mountain House Pro-Paks Dehydrated Meals
Dehydrated meals never tasted so good. Really. Mountain House makes dozens of flavors of freeze-dried meals in convenient packs that are easy to store or stuff in your bag. All you have to do is add hot water — no dishes required!
The Dyrt Ranger Amanda D. brought Mountain House meals to Lodgepole Overflow Campground in California.
"This will definitely not be my last trip with Mountain House meals," she writes. "They are lightweight, convenient, nutritious and generally delicious, plus they're very easy to clean. I highly recommend them to campers looking for an easy no fuss meal and especially for backpackers looking for delicious low weight meal alternatives." Buy Now: $5-9
Gear Aid Repair Tape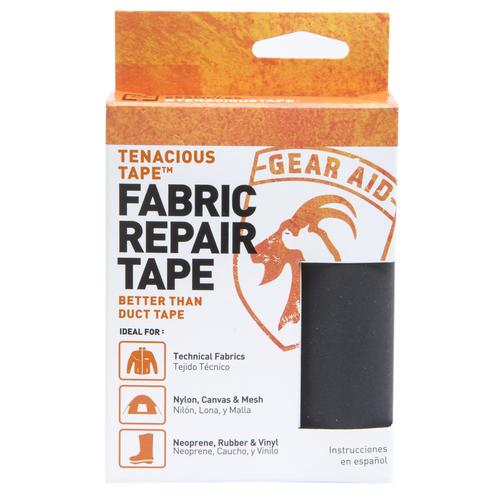 You won't think you need this product — until you really, really need it. Gear Aid's Tenacious Tape repairs tents, tarps, ski equipment, rafts, jackets, and all kinds of outdoor gear. We've all suffered rips and holes in our camping equipment. Tenacious Tape allows you to patch it right up with a waterproof material that can keep your stuff working like it's supposed to. Buy Now: $5
---

Going camping with the family isn't always the picture of relaxation. But it can be! The family camper knows the importance of careful packing and planning for a successful trip outside. And they know that even when it is a little stressful, fresh air and memories more than make up for it. Give them camping gifts that work for the whole family.
Tentsile Flite+ Tree Tent
You won't have to convince the kids to go camping when you're sleeping in the trees. Not only are these tree tents ridiculously fun to sleep or hang out in, they're practical too — lifting you off the bumpy ground, away from bugs and critters.
The Flite+ is an ultralight, 2-person tent that's convenient for the backcountry and the backyard.
The Dyrt Ranger Amar P. brought his Tentsile Flite+ to Red Top Mountain in Georgia. He writes, "The Tentsile Flite + is perfect for someone who loves hammock camping, but wants to enjoy some of the features tents have. I love the design and the wow factor it has on people." Buy Now: $350
Primus Onja Stove
This compact, 2-burner stove looks cool and works great for cooking up some delicious grub on the campground. The attached cooking surface means you can expand your menu way beyond hot dogs, with room to chop, mix, and work your magic.
The Dyrt Ranger Asher K. used his Primus Onja Stove at Brushy Lake Recreation Area in Alabama. "Wow! I have really never seen a stove that looks this cool," he writes. "When you open it up the frame extends out giving an elevated surface to cook. I especially loved that the wood top functioned as a separate cutting board." Buy Now: $150
Joovy Bicycoo Balance Bike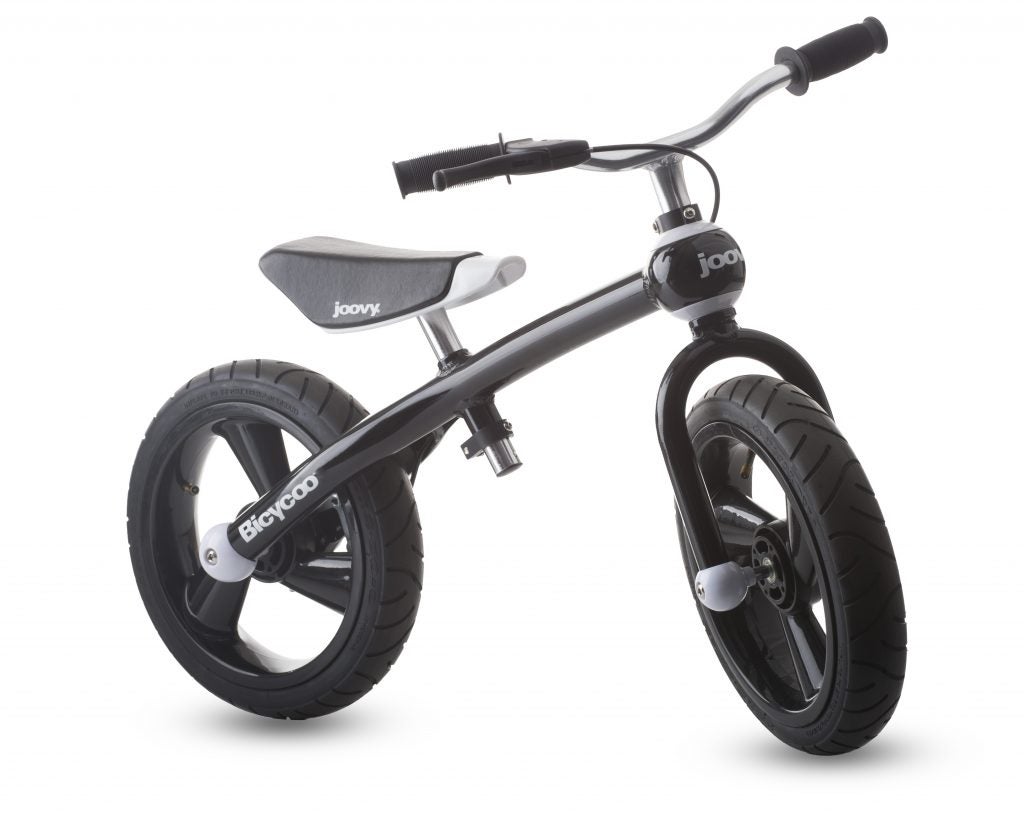 Give your kids the confidence they need to start cruising. The Bicycoo from Joovy removes the learning barriers for young kids who want to ride. By losing the pedals, the bike allows them to focus on balance and steering. With thick, durable tires, kids can even start learning to ride at the campground! Buy Now: $90
Grand Trunk Hangout Hammock Stand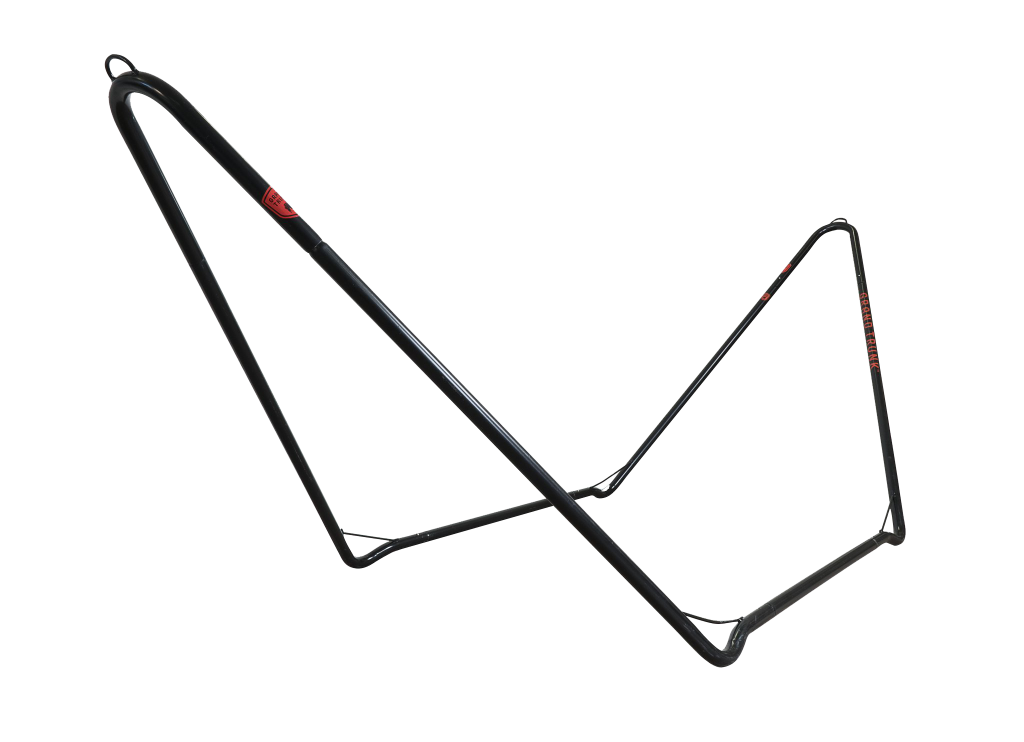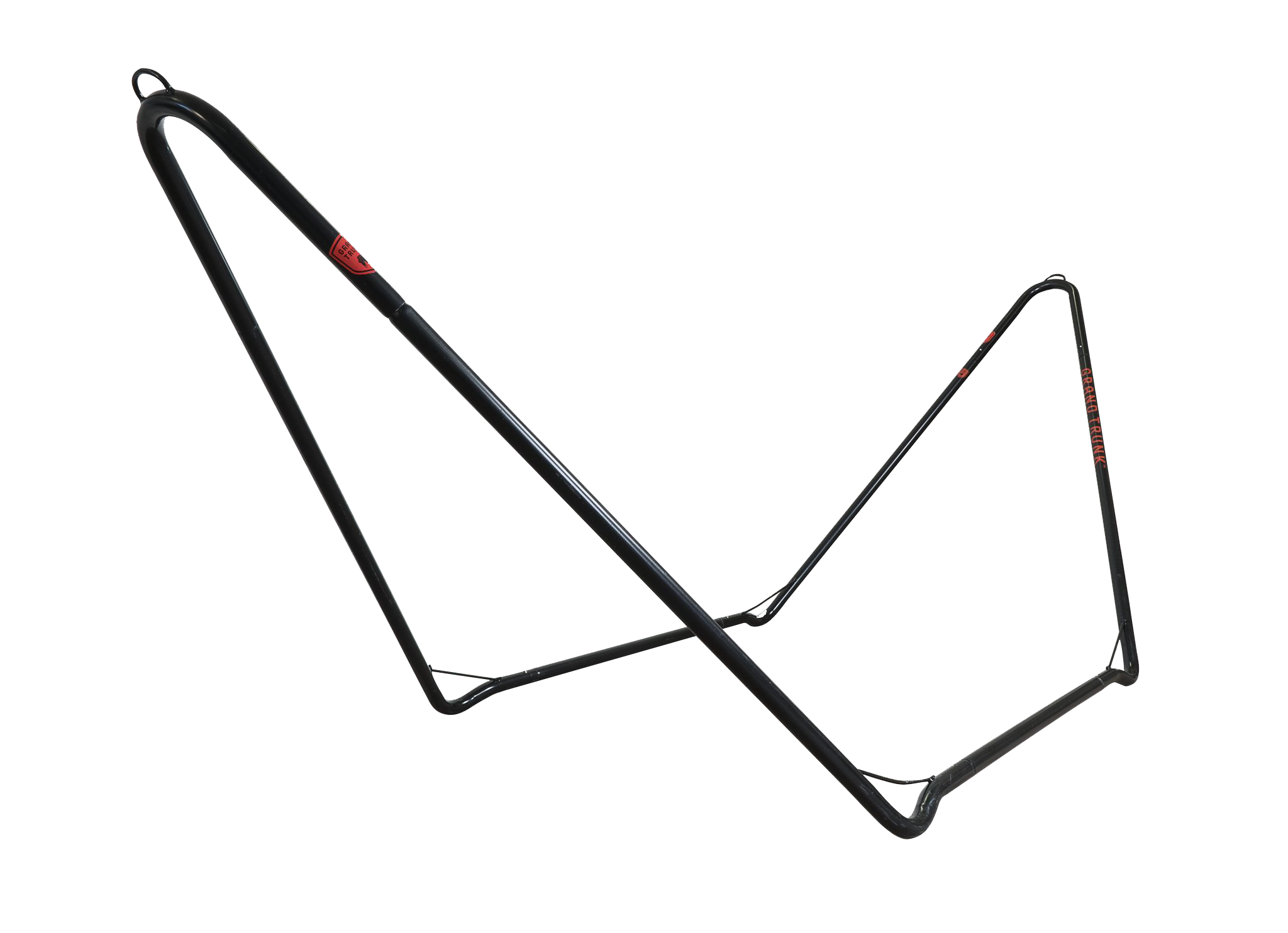 Backyard campout? Hanging on a beach without nearby trees? Bring your hammock and the Grand Trunk Hangout Hammock Stand! The hammock stand is easy to put together and disassemble, and it comes with a convenient carrying case so you can bring it camping or just about anywhere. If you love lazy days in the hammock, now you can have even more of them. Buy Now: $170
Mystical Fire Colorant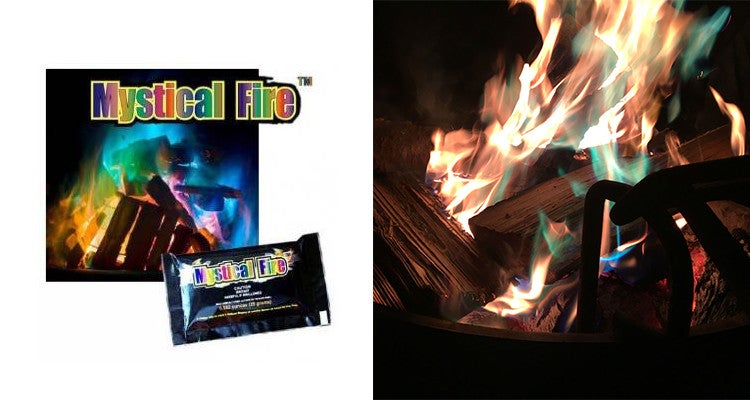 Take your campfire game to the next level with these packets of campfire colorant from Mystical Fire. The flames will turn blue, green, and violet for up to 45 minutes. You won't be able to take your eyes off it. Buy Now: $25
---

The Active Camper isn't about to sit around the campsite all day. Camping is a way to immerse yourself in your passion; whether that's climbing, hiking, trail running, or kayaking. Whatever your outdoor activity of choice, this list of camping gifts has the gear to keep you going.
Lily Trotters Compression Socks
Gone are the days when compression socks were only for Grandpa. Runners, hikers, airplane travelers, and even moms-to-be are all discovery the benefits of increased blood circulation, thanks to compression socks.
The Dyrt Ranger Dawnielle C. put Lily Trotters to the test at Jarrell Cove State Park. "I was not a believer in the power of compression socks until I put these on," she writes. "They feel very tight when you first put them on, but after just a couple minutes they felt like the perfect fit. I went on a hike in them, climbed a few trees… After all of my activity my calves, shins, and feet felt so great I didn't want to take them off." Buy Now: $48
Outdoor Research Lodestar Censor Gloves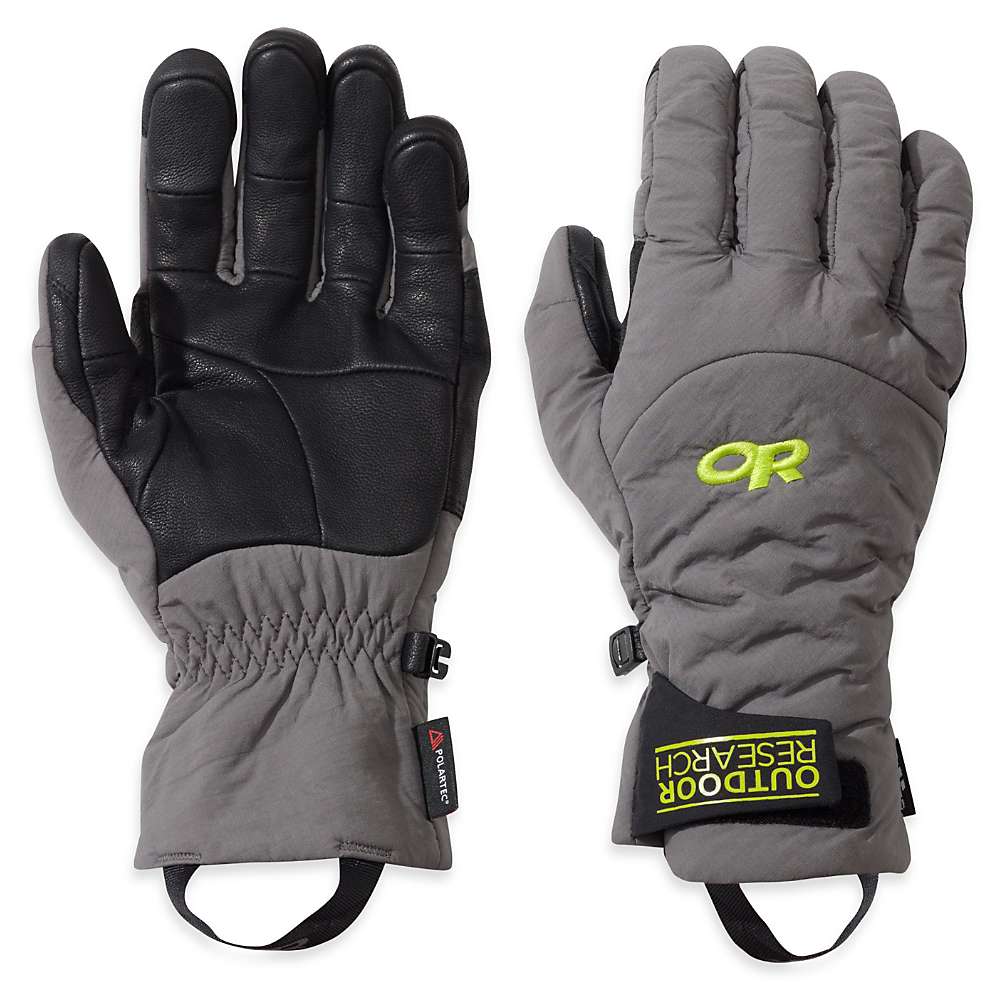 These high-performance gloves come with touchscreen compatible leather and  3DFit Technology™, making it significantly easier to use your hands without taking them off. They're also lightweight, breathable, and they dry quickly, making them versatile enough for most winter activities. Buy Now: $50
Optic Nerve ONE Alpine Sunglasses
Hitting the slopes this winter? Escaping to a sunny paradise? Either way, these polarized shades with a stylish half-frame have your eyes covered with 100% UVA/UVB protection.
The Dyrt Ranger Jen G. tried a few different pairs of Optic Nerve sunglasses at Lake Cachuma in California. She writes, "They were great for cutting glare from the water (as well as driving throughout our whole road trip). The sunglasses were comfortable and seemed high quality, which was great considering they're nowhere near as spendy as some of the high-end brands of sunglasses." Buy Now: $24.99
OOFOS Women's OOMG Low Shoe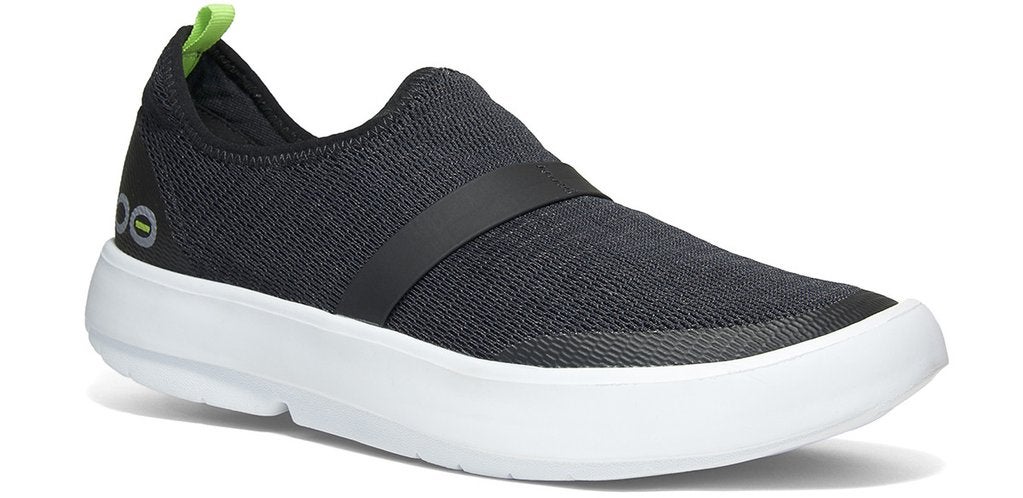 When you're done mountain climbing, skiing, trail running, or whatever winter activity keeps you warm and invigorated, OOFOS shoes are perfect for that after-workout recovery. The Women's Low Shoe is a comfortable slide-on, featuring OOFOS' patented OOfoam technology, which takes the stress off tired soles and joints. Buy Now: $120
Green Goo First Aid Travel Pack
Be prepared for mild cuts, bruises, bumps and scrapes. The Green Goo Travel Pack is a conveniently-sized collection of Green Goo's all-natural first aid products, including pain relief, skin repair, dry skin, and first aid.
Ashley Y. used Green Goo's Travel Pack at Skamokawa Vista City Park in Washington. She was grateful to have the First Aid Salve when her two-year-old fell in a thorny ground bush. "She had tiny slivers all in her hands and was really hard to calm down. I tried to just pull then out but it just made it worse. After remembering I had the salve packed away we tried this on her hands and they wiped out easily with a towel. I was really quite impressed. So I highly recommend having this on hand if you have little people who are active." Buy Now: $25
Sena Smart Cycling Helmet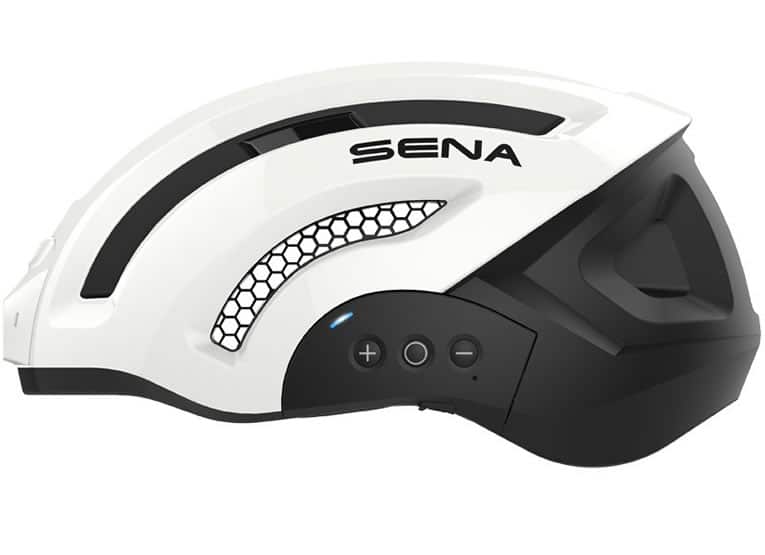 "Hey, let's stop at this taco truck!" If you've ever tried shouting that to your biking partner, or just wanted to but knew they couldn't hear, then we've got the helmet for you. The Sena Smart Cycling Helmet brings motorcycle helmet communication to cyclers, using blue tooth technology to keep you connected. You can even connect the helmet to your phone for GPS navigation. This is next level biking, and the future looks fun! Buy Now: $200
Gu Campfire S'Mores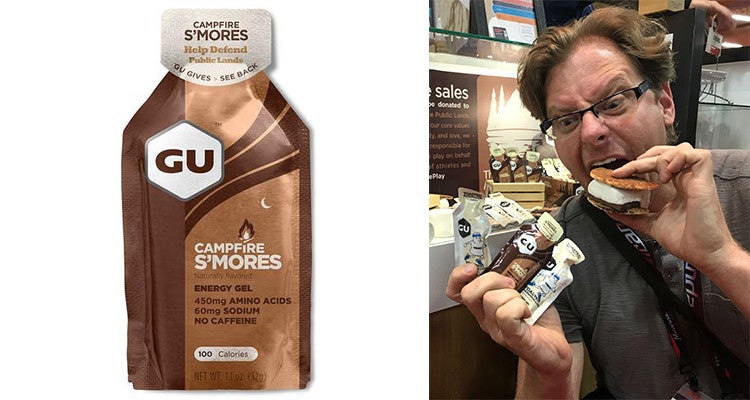 These little pockets of energy gel now come in the flavor of your favorite campground dessert. Throw them in your backpack for a quick boost while you're trail running, mountain biking, or hiking. They're a convenient way to fuel your day, AND 10% of sales go to Conservation Alliance's Public Lands Defense Fund. Buy Now: $30+
Creekkooler Floating Cooler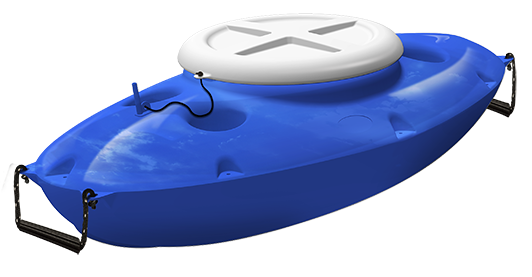 Kayaking just got a lot cooler with this floatation device for your beverages. Creekkooler's roll-proof floating cooler will keep your food and drinks chilled and safe. It's perfect for the relaxed float trip with friends or the long-distance paddle. However you hit the water, Creekkooler stays upright behind you. Buy Now: $180
---

Steady Sticks Wine Bottle and Glasses Holders
We think it's totally valid to cry over spilt wine. Don't let it happen at the campground or picnic. These wine bottle and glass holders stick into the ground, so you can still be classy while you're drinking in the dirt. Buy Now: $30
Ticket Chocolate Artisan Choc Lovers S'Mores Kit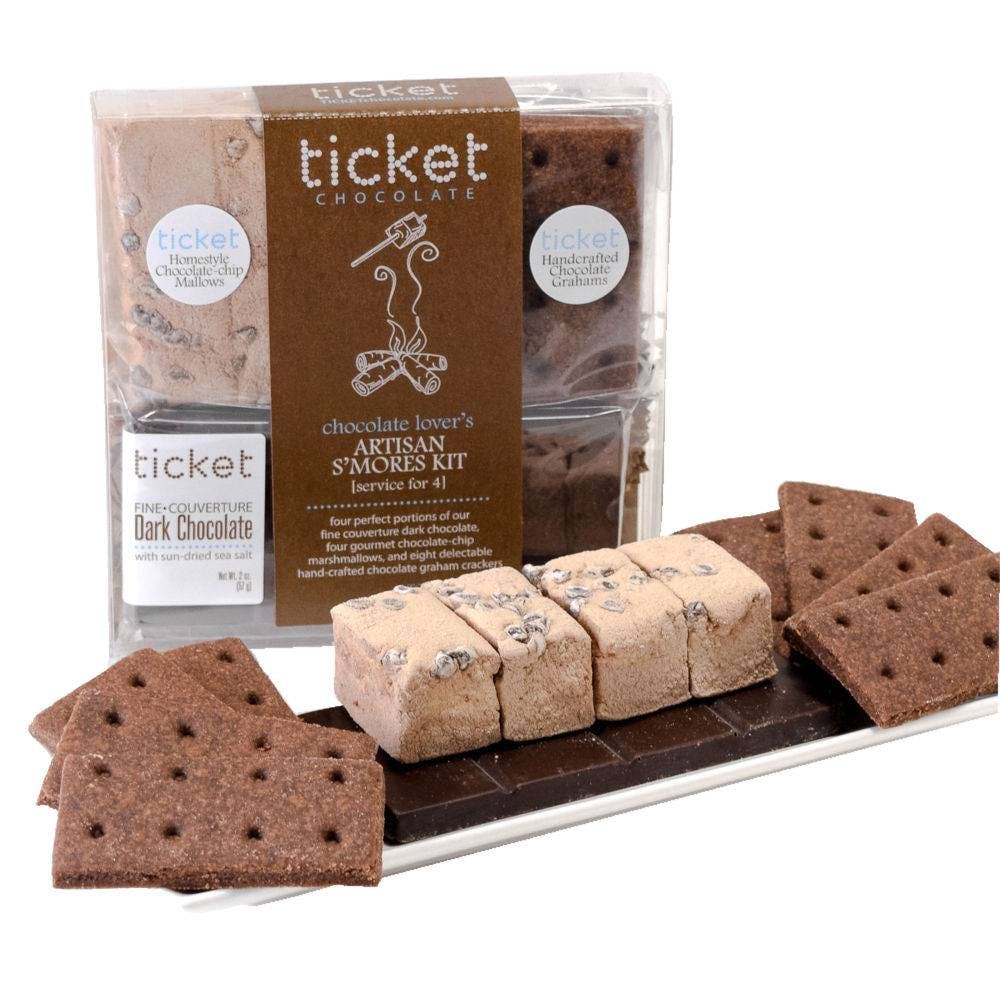 You could use the same 'ol marshmallows and chocolate bars for your s'mores. OR you could enjoy some artisanal ingredients that are sure to impress the refined pallet. This cute and compact kit is perfect for the weekend camper who enjoys life's little luxuries. Buy Now: $20
Teva Ember Moc Camping Slippers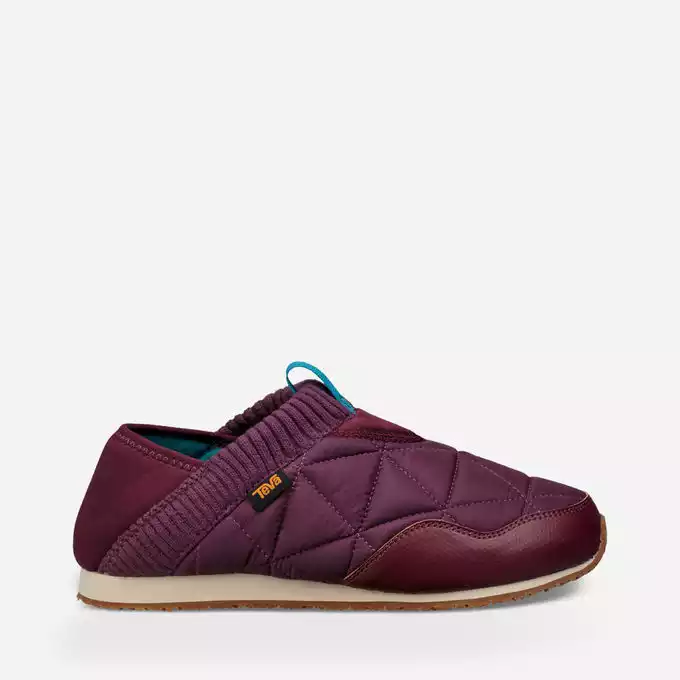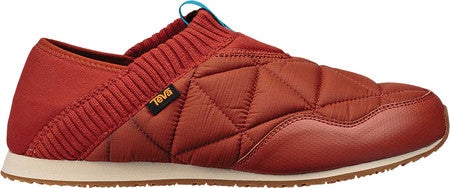 It's like a sleeping bag for your feet. Or the coziest sneakers ever. It's a slipper, but it's durable. It's everything you've ever wanted in a comfy campground shoe. The rubber soles will keep your feet dry and the knitted collar make them easy to slip on and off. We're kind of obsessed with the Teva Ember Moc.(Men's, Women's) BUY MEN'S BUY WOMEN'S
Icemule Boss Backpack Cooler
This is the ultimate backpack cooler for your food and beverage needs, from the campground or cabin to the boat or trail. The ICEMULE BOSS keeps your cold ones cold, with a variety of compartments and snaps for holding everything in place. It rests comfortable on your back, and keeps ice frozen for days. But there's more… this boss of a cooler even floats! Buy Now: $300
Parks Project Graphic Tees from Roanline

Just because you're camping doesn't mean you can't be stylish. Roanline is the marketplace for stylin' people who love the outdoors. You'll find all kinds of up-and-coming brands and unique clothing items, like these Parks Project t-shirts. Each vintage-inspired design supports the park it presents, or a related non-profit. Buy Now: $36
---

Van life is so much more than a hashtag. For some, it's a lifestyle. For others, it's a weekend getaway. For most, it's an inspiring way to see more of the world. Van life isn't about collecting stuff. But having the right stuff is still very important. Get them camping gifts they can use or stow away easily.
RinseKit Portable Water Pressurizer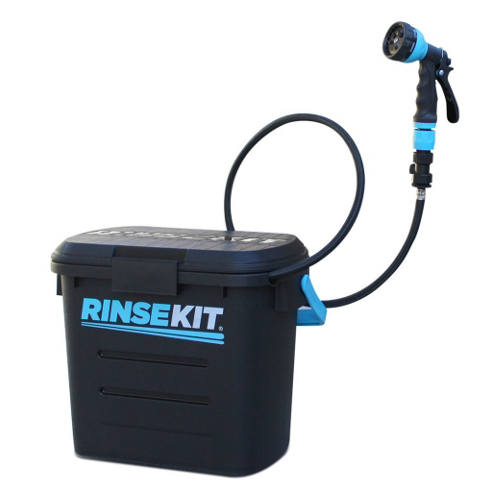 Van life can really stink if you're not careful. RinseKit is a game changer for anyone living or traveling in a mobile living space. The portable, pressurized shower requires no electricity or pumping. Just fill up and shower! It's a revolutionary way to clean yourself, your gear, or your dog's muddy paws. Buy Now
Renogy 100 Watt 12 Volt Solar RV Kit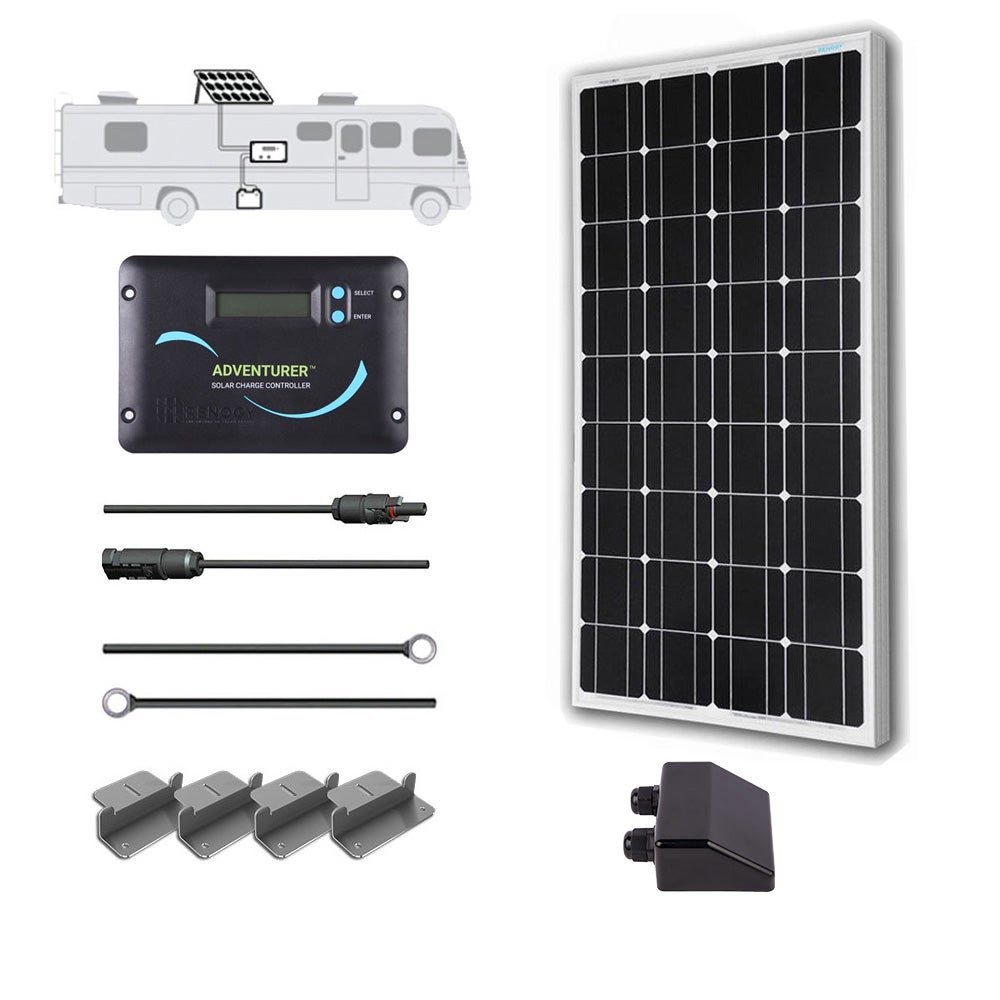 Whether you're a full-time nomad or take the rig out for weekend trips, you need to charge your electronics. Renogy packages everything you need for solar energy and charging in this powerful kit, specially designed for mobile lifestyles. Buy Now:
Rumpl Puffy Blanket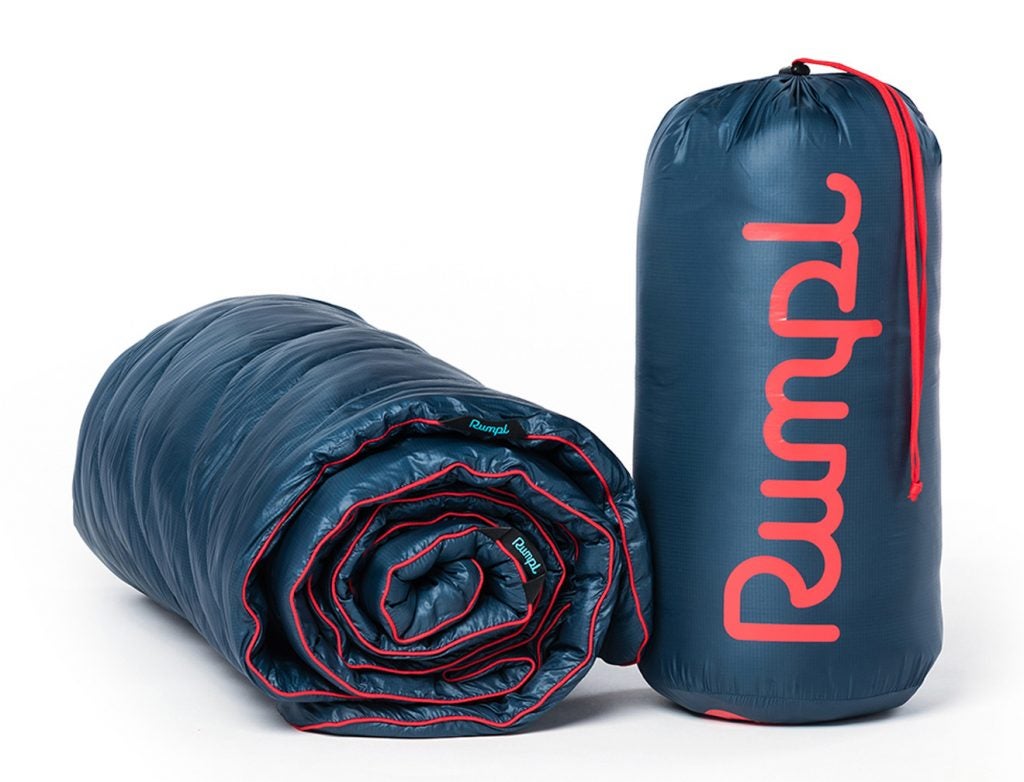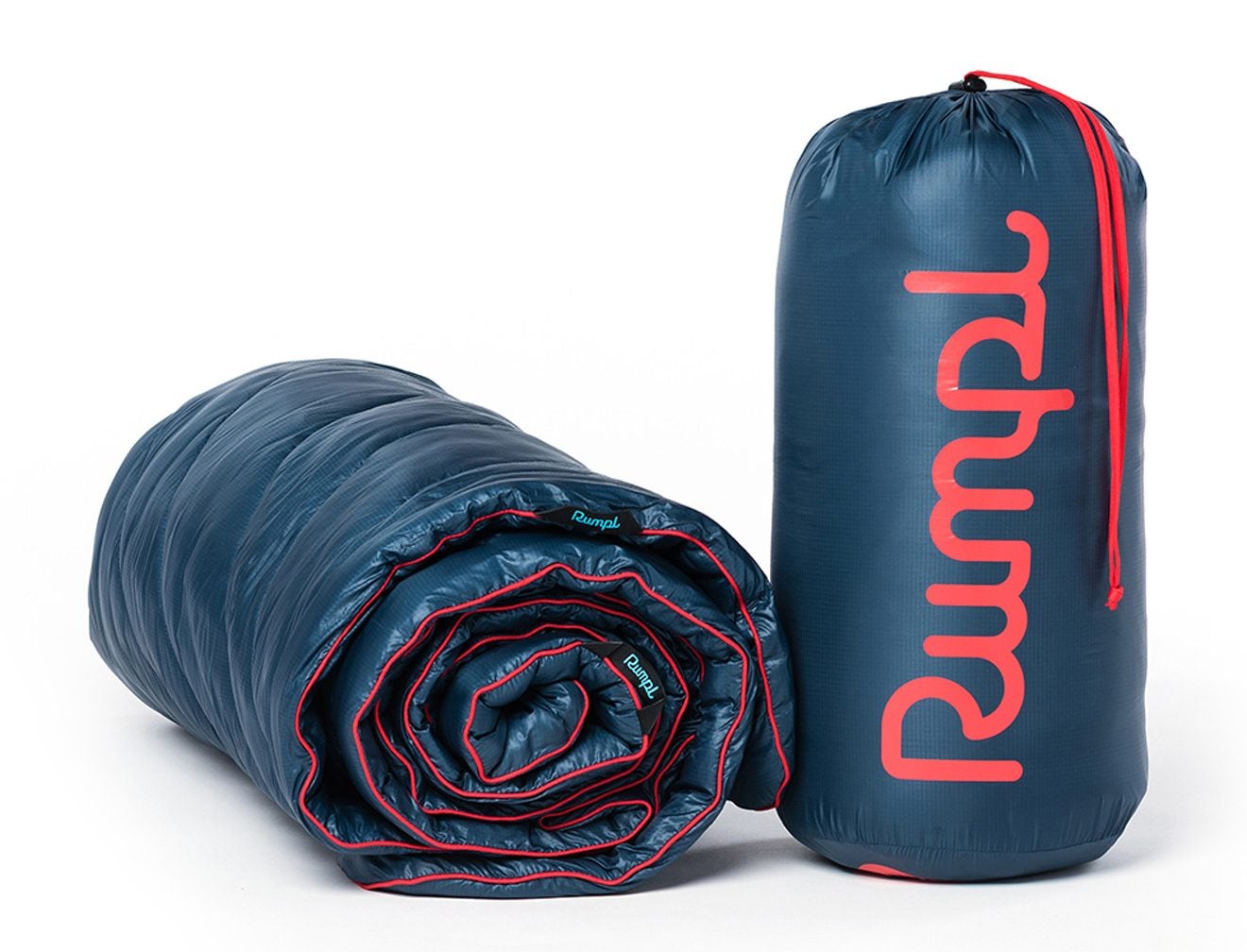 If you have a whole van to store your things (as opposed to a backpack) then you probably don't require a compact sleeping bag for warmth. But the durable material of high-quality sleeping bags is still perfect for the van dweller. The Rumpl Puffy Blanket is durable, water repellent, and cozy. It's also easy to clean, which is very important when you're living on the road. Buy Now: $65-300
Van Life: Your Home on the Road Coffee Table Book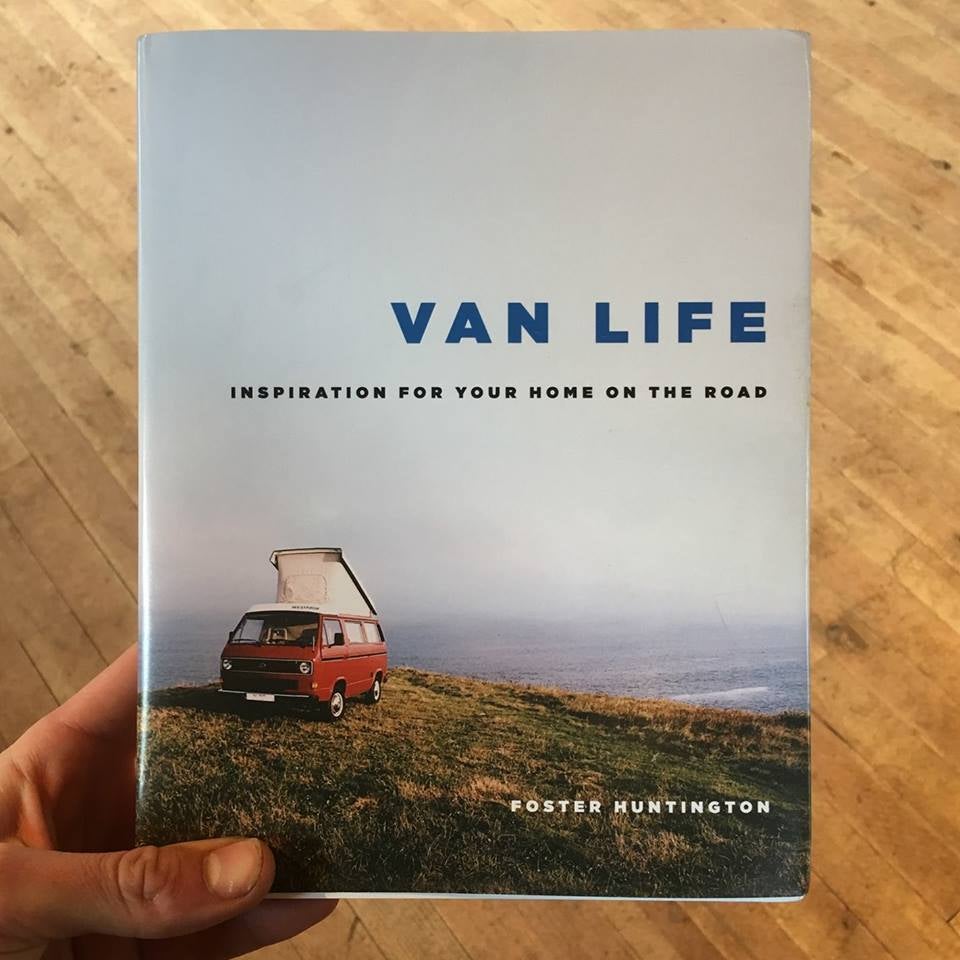 When you're not on the road, this attractive coffee table book is full of inspiring photos and stories of #vanlife and will have you itching to get back out there. Buy Now: $17
Klean Kanteen Food Canister Set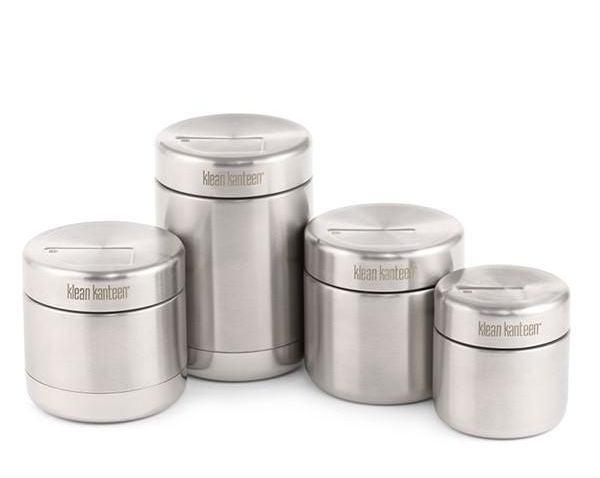 Who doesn't love a family-owned business that's fighting to rid the world of reusable water bottles and containers? Kleen Kanteen is a certified B Corp, meeting high standards of social and environmental standards.
Never waste food again with these food-grade, stainless steel canisters that won't absorb food flavors or odors. (If you're living on the road or traveling, those odors can be a real bummer.) These are great for reducing waste and keeping food fresh. You can even label them with a grease pencil to keep your van or RV kitchen super organized. Buy Now $36
---
We can't wait to hear about the camping gifts you give and receive this year. Once you're ready to go put those new toys to good use, don't forget to help us make camping better for everyone by adding your campground reviews on The Dyrt! 
Popular Articles: