This article about backyard accessories was brought to you by GCI Outdoors, the makers of reclining camping chairs and other backyard accessories that keep you comfortable no matter where you roam.
---
Whether you're a New Englander thrilled to be thawing out after another long winter, or a sun-starved Pacific Northwesterner eager to soak up some Vitamin D, we all have our reasons for wanting to spend as much time outside as possible. Whether your idea of camping means pitching a tent in the backyard, throwing your gear in the car for a family road trip, or somewhere in between, it's nice to have gear that can pull double duty, making any place you go an instant party.
That's why we've rounded up 11 backyard accessories that are just as fun—if not more so—when you bring them along on your next camping adventure as they are on the comfort of your own lawn.
11 Backyard Accessories To Get You Summer Ready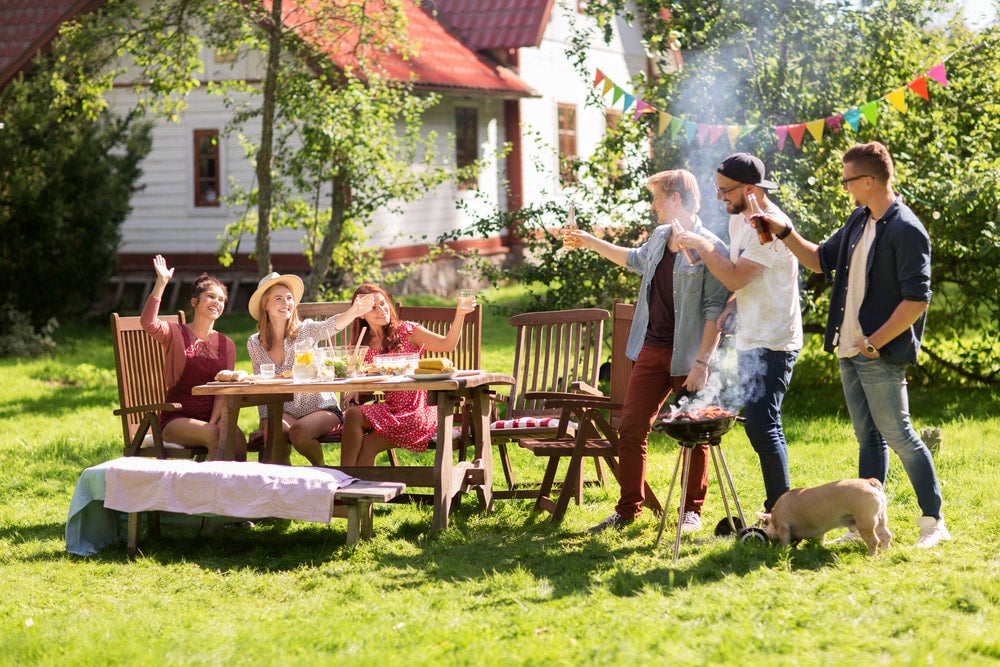 Most of these backyard accessories are easily packable, making them great choices for car campers and RV enthusiasts, or anyone whose garage is already overstuffed. And from keeping cool to cooking out, from playing outside to protecting your skin, they all make your time outside a little more comfortable and extra entertaining.
There's a reason that slacklining is taking off at campgrounds, college campuses, and climbing crags all over the country. It's a fun way to keep your body and mind entertained between big hikes or waiting your turn for a route, and there's a way to slackline in nearly any landscape. Whether you're simply setting up a simple line between two trees near your tent or have something more ambitious planned over deep creeks or lakes, slacklining is one of those activities that is a little addictive and endlessly creative. And it's easy to practice wherever you are, from your own backyard to bucket list destinations.
When we attended the Glowing Goddess Getaway last summer, the organizers set up one of these huge, magical unicorn sprinklers last year in the meadow at Smoke On the Water, a cannabis-friendly campground near Lake Selmac, Oregon. It was the perfectly whimsical way to beat the summer heat. Sparkling mist shoots out of the unicorn's horn as it bashfully bats its eyes at whatever festivities you have going on—from backyard birthday parties to turning your campsite into a Lisa Frank-esque landscape.

What do you do when you've found the perfect campground, but all the reviews indicate that things can get a little muggy and buggy? You could slather yourself in natural mosquito repellent, stay indoors, or you can head outdoors, set up a mosquito-free zone, and make the most of your weekend. With a magnetic screen house, you can easily avoid the creepy crawlies, and lessen your sun exposure, whether you're on your deck or setting up for stargazing at Brazos Bend State Park or fishing at Fort De Soto.
Wenzel's screened-in shelter is big enough to fit around a picnic table, so you don't have to worry about flies dive-bombing your next campground picnic, and it's 7.5 feet tall, giving your party plenty of headroom. The magnetic strips on the door panels keep things closed tight even when your hands are full, and the whole setup weighs less than twenty pounds.
Have you ever celebrated the end of a tough semester with a glowstick-themed campout on the shores of Nickajack Lake at Shellmound Campground near Chattanooga, Tennessee? Probably not. But there's no reason you can't light up the night with a glowfest of your own, especially with glow-in-the-dark bocce ball to enjoy well past dusk.
Each of the balls has its own long-lasting LED light, so you don't have to worry about them slowly fading out on you or quickly ending up in a landfill like single-use glow in the dark products. In addition to an on/off switch, you can also toggle between a continuous glow or slow-strobe flashing. And the handy carrying case makes it easy to bring this set along to everything from backyard parties to camping at music festivals.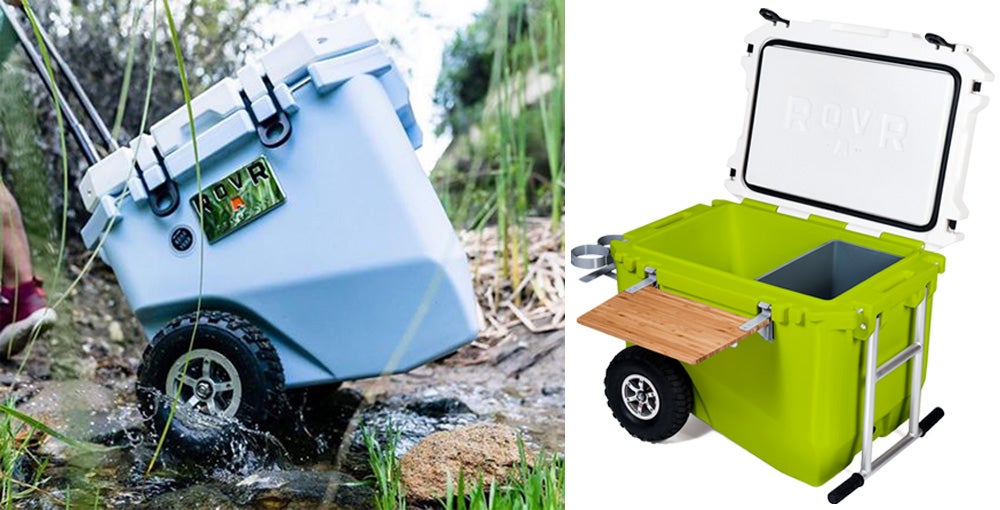 Whether you want to enjoy drinks in the backyard without letting all the AC out every time you need a refill, or you want to keep the juice boxes cool during a day by the lake, a rolling cooler is one of the best backyard accessories you can invest in. For one, you don't have to lug all that ice and all those cans dead-lift style, thanks to big, chunky tires designed for outdoor terrain. For another, the deep-freeze dry bin will keep contents cold for days, even in the hottest sunbelt locations like Big Bend National Park or Palm Springs.
From backyard bonfires to cooking out over the campfire, it's just a part of summertime to eat outside every chance you get. Grubstick makes backyard accessories for cooking with their clever cooking sticks designed to pair with grilling cages of different sizes and shapes. There is a square Grubcage for s'mores, a round one for burgers, and a fork they call "the Cadillac of hot dog sticks." There's even tubes of different sizes and shapes for making pastry over the fire, and a special clip for frying perfectly crispy bacon.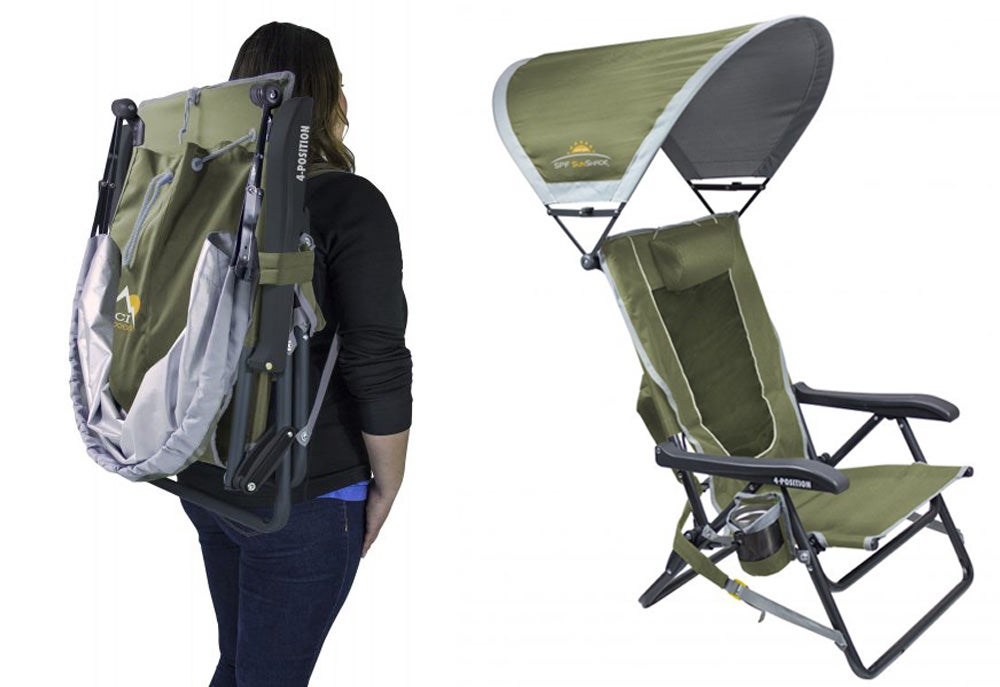 The secret to a good folding chair is to pack in creature comforts without raising the price tag or the chair's weight. After all, you want to be able to tote the chair to all kinds of events, from after school soccer games to NASCAR rallies to your favorite campground, without feeling like you might as well have brought the living room sofa. And there's nothing worse than trying to get comfortable in a chair that's too small, too tippy, and doesn't have a place to stash your beverage of choice.
We like GCI's reclining camping chairs for the thoughtful features, including a drink holder, sturdy armrests, a pillow, mesh backrest, and sun-protective shade. It adjusts to four different positions so you can get comfortable, and has backpack straps so it's easy to tote down to the beach, to the end of the dock, or a short hike in from the car. And at under ten pounds, it's light enough for almost anyone to carry.
There are a million wonderful and weird pool floats out there to choose from, but now that sloths are the new unicorns this one is especially irresistible. It's one thing to relax into this sloth's relaxing embrace in a backyard pool, but imagine taking this guy tubing or to your friendly neighborhood swimming hole to beat the heat— there's nothing quite drifting down the shaded Chattahootchee near Helen, Georgia, for example, in the arms of a slow-moving Amazonian mammal.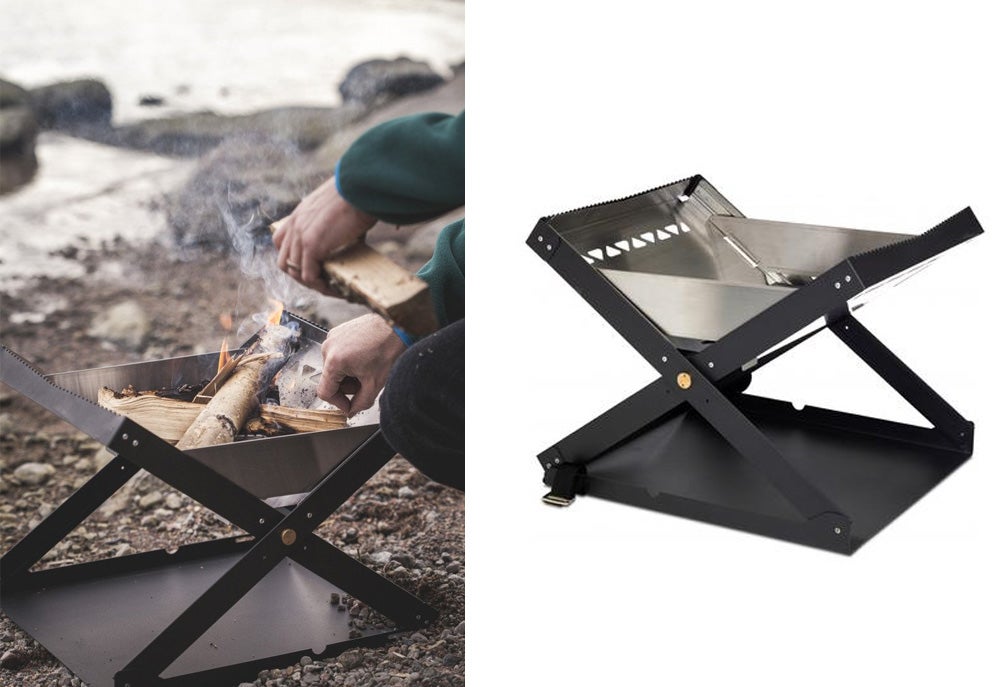 Gathering around the campfire is one of those essential outdoor past times that always seems to bring people together. But with increased concern about wildfires in the west, the short-term joy of a campfire can clash with long-term concerns about the mess left behind. That's where Primus' Leave No Trace Kamoto Fire Pit comes in handy. It's designed to easily, safely dump out ashes, clean up quickly, and fold up even faster for easy transportation. And Primus even sized the large version to accommodate the cut of logs usually sold coast to coast at campgrounds, grocery stores, and outfitters.
Sure, you could strap a headlamp to your gallon water jug and lit up the old picnic table, but sometimes you just want backyard accessories to have a bit more aesthetic. Enter these inflatable solar lanterns, powered by ten LED lights each, with four brightness settings, including a flashing mode. It charges in seven hours of direct sunlight, and packs up easily without taking up much space, making it an especially great RV accessory.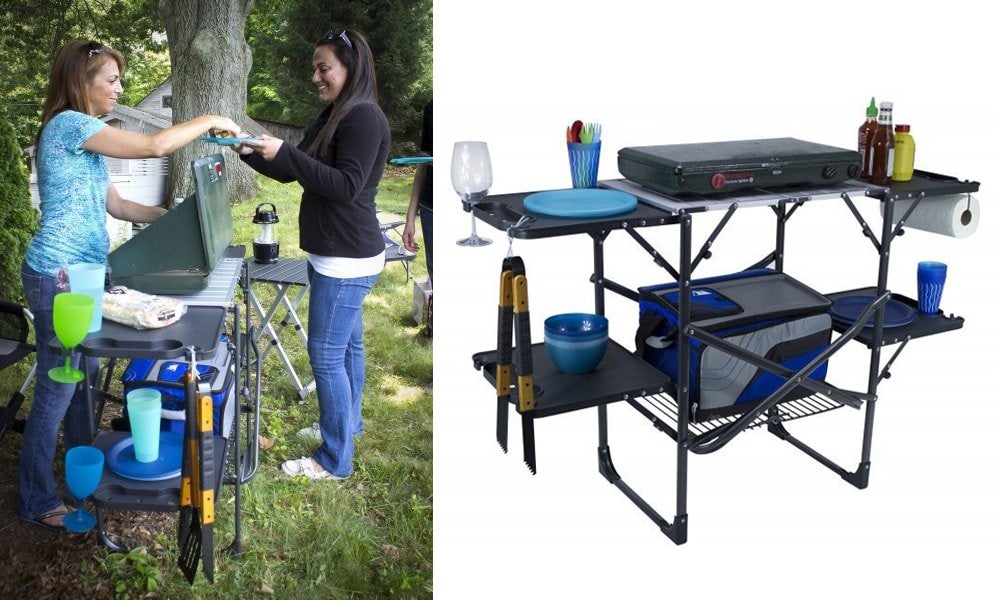 If you don't want to have your deck dominated by a big grill, or just prefer having your cooking setup easily pull double duty for tailgating and camping, a packable outdoor kitchen is one of the more useful outdoor accessories available. GCI's Slim-Fold cook station provides a platform for your favorite camp grill, along with counter space and storage shelves for prepping and holding your ingredients.
There's even wine glass holders, a hook for your trash bag, and places to hang your utensils. The whole thing folds up in one piece when you need to store it, and at under twenty pounds it's easy to bring straight from your backyard to your favorite campsite.
---
This article is brought to you by GCI Outdoor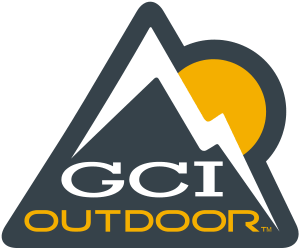 Pick up a backpack chair from GCI today!
Popular Articles: