Nothing says "springtime" like an outdoor picnic. After being cooped up all winter, or at least getting used to seeing nothing but snow when you're outside, it's positively exhilarating seeing all the buds and blossoms and blue skies and pretty pink sunsets. We totally understand if you're ravenous for any excuse to get outdoors.
That's where picnics come in. Whether you work up an appetite on an ascent or can't help high-tailing it out of the office to your favorite overlook, spring time means time for fresh air and enjoying a meal al fresco.
How to Plan the Perfect Outdoor Picnic
The first ingredient of any good picnic is something to put all the other ingredients in. There's no need to buy any specialized equipment if you already have a basket or backpack, but you might find a backpack cooler makes it easier to keep everything fresh while you pack your picnic in and out. This cooler from Otterbox is extra handy because it comes with its own bottle opener for your brewskies, sodas, or fancy mineral waters.
Find the Perfect Picnic Spot
While there are plenty of campgrounds that come prepped for picnics with dedicated tables and grills, like those at Howell Run in West Virginia, some of the best views are in more primitive park sites, like Toroweap Overlook at the Grand Canyon.
If seclusion and wild places are your jam, you're going to want something to put between you and the ground. The traditional red and white checkered picnic blanket isn't a requirement, though. You can go for a beach towel, a Mexican throw, a tablecloth, or this puffy Rumpl blanket.
If you're planning on a short stroll to a good view or on using your car to do the heavy lifting, you can get quite indulgent with your spread. A place like Chadron State Park in Nebraska is perfect whichever approach you take because it has small spots where you can watch the sunset with your favorite person, or big picnic pavilions for a whole group. Dyrt reviewer Billy B. notes that there are lovely places to hang a hammock by magnificent views, and cabins if you end up wanting to roost overnight.
Gear Up
One of the tricks to a good outdoor picnic is saving space since you have to carry everything–or squeeze it all into a kayak or canoe if you're staging an island picnic at a park like Bailey's Point, Kentucky. You don't want to have so much gear that you don't have room for ten million amazing kinds of charcuterie, crackers, and jams. After all, half the point of a picnic is the smorgasboard.
Save space by organizing your feast in vessels that can be tossed in a backpack (no styrofoam carry out containers, please!) and can also double as dishes. Bonus points if they look handsome. Kleen Kanteen's food canisters fit the bill nicely, and you don't have to worry about how to manage any leftovers.
Bring the Picnic Table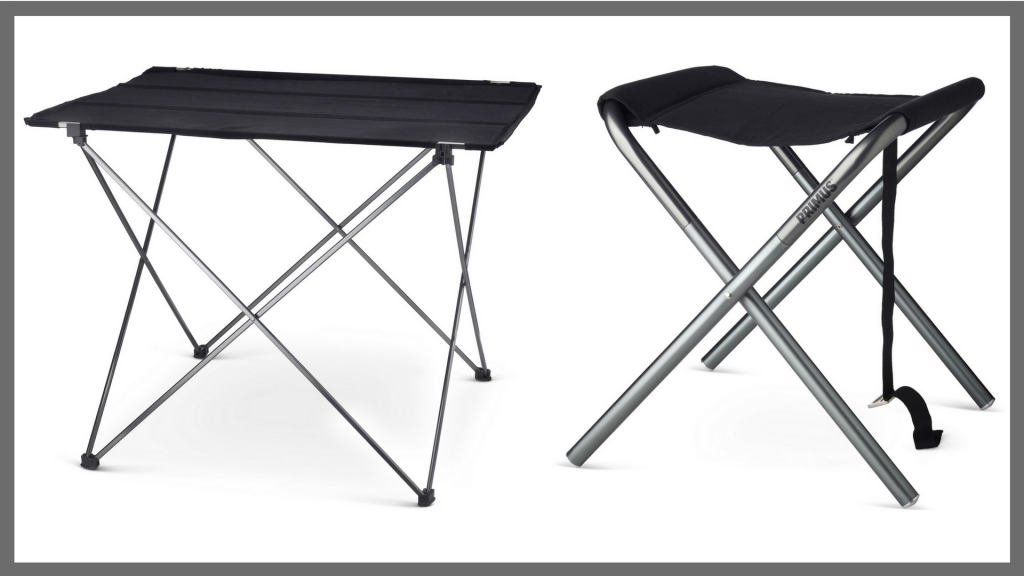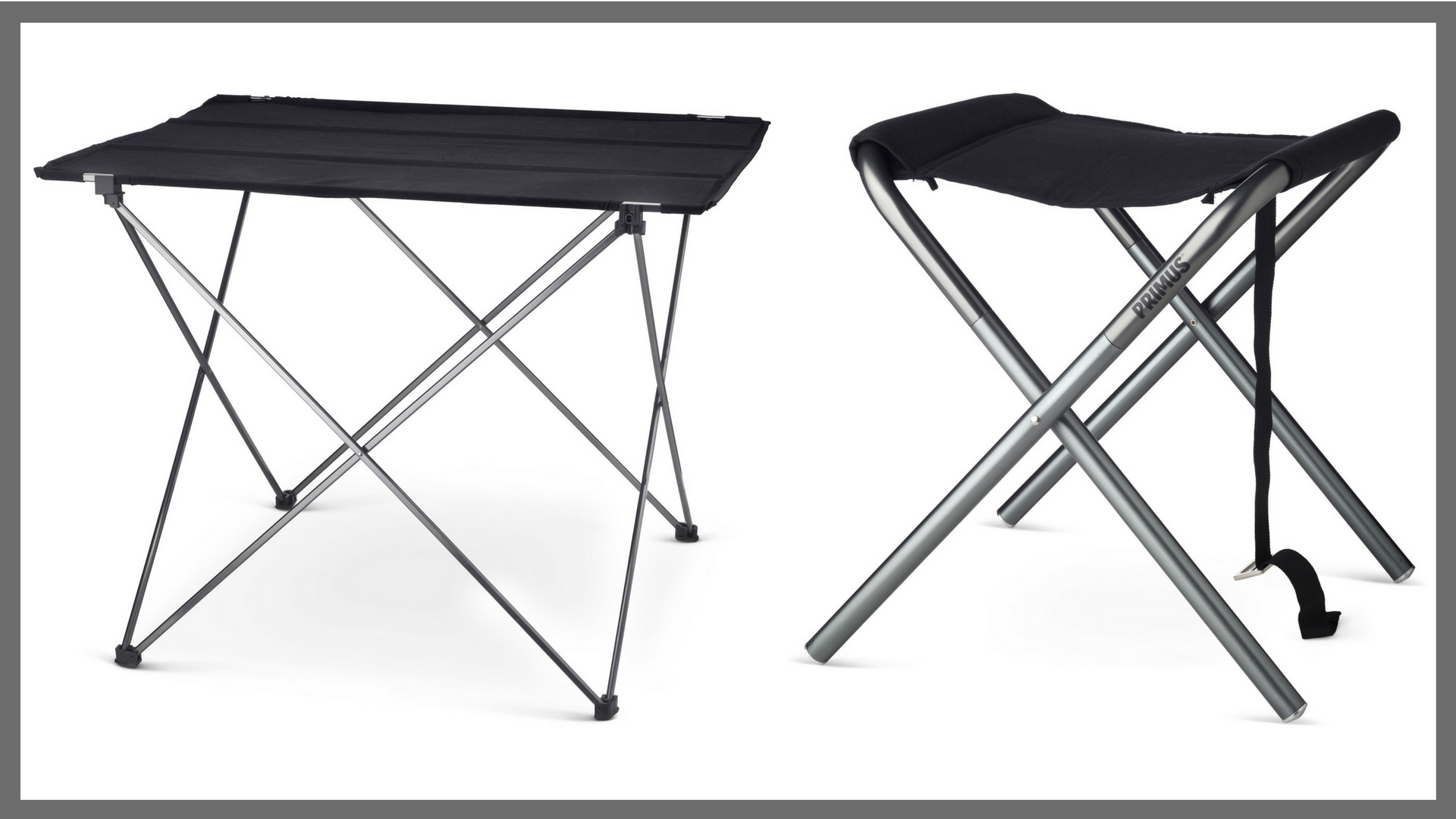 Some of the places where you might have an outdoor picnic won't offer up wooden tables where you can enjoy your meal. Or maybe the ground is so damp that you would rather eat standing. Don't fret. Primus is set to offer a campfire table with stools this spring. They are lightweight which makes them easy to carry for those moments where you just want to sit and enjoy your brie on a baguette.
Don't forget to bring the syrah in a durable wine tumbler.
Make a Menu
Speaking of leftovers, you'll want to plan a menu that is easy to eat with your hands, without making a mess.
Excellent options include crudites, charcuterie, cheeses, bread, fruit, or heartier fare like quesadillas, sandwiches, kabobs, pita pockets, pork buns, sliders, or veggie sushi.
Don't be afraid to include foods designed for camping, either, like GU Energy Labs Stroopwafels. A picnic spot reasonably close to town like Prentice Cooper State Park in Tennessee can make it even easier to swoop into the woods with gourmet goods.
https://www.instagram.com/p/BckjJXNBlgQ/?utm_source=ig_embed
Think Drinks
You not only want plenty of water for your walk, hike, or climb to the picnic spot, but also beer or wine if you imbibe. This is where a rugged, vacuum-seal growler comes in handy, or reusable wine skins that will keep your vino fresh without resorting to bag-in-a-box wine. For extra flare, prep some batch cocktails beforehand.
The stroll up to your picnic spot will do wonders for shaking up a thermos of palomas, Negronis, or Old Fashioneds. Just make sure you stay on the up-and-up with your local and federal laws— not every park is hooch-friendly, and some like Allegany State Park in New York require permits for groups over a certain number of people.
If you plan to make your outdoor picnic a long affair, don't forget a few diversions like a deck of cards, a couple books, a frisbee, or anything else you might need to amuse yourself and your companion(s) between sips, bites, and giggles.
Beyond that, all you need is an appetite, a little conversation, and that magic spring weather.
---
Popular Articles: