This roundup of RV accessories is brought to you by our friends at Grubstick, who make the world's first telescopic fire pit sticks. Their interchangeable attachments make it fun and easy to cook just about anything over the campfire. 
---
RVs have at least one obvious advantage over car camping and trailers – tons and tons of extra storage. With all that storage space along the side of the RV, underneath the living space, in benches, cupboards and below beds, you can easily and happily pack everything (and the kitchen sink) and not feel cramped or burdened by stuff. Because of the generous amount of space in an RV you can treat yourself to all kinds of RV accessories to make your short- or long-term camping trip a memorable and comfortable one.
From campfire essentials to organizational tools, these RV accessories will make sure you're not only feeling comfortable, but borderline luxurious.
RV Accessories That Make RVing More Fun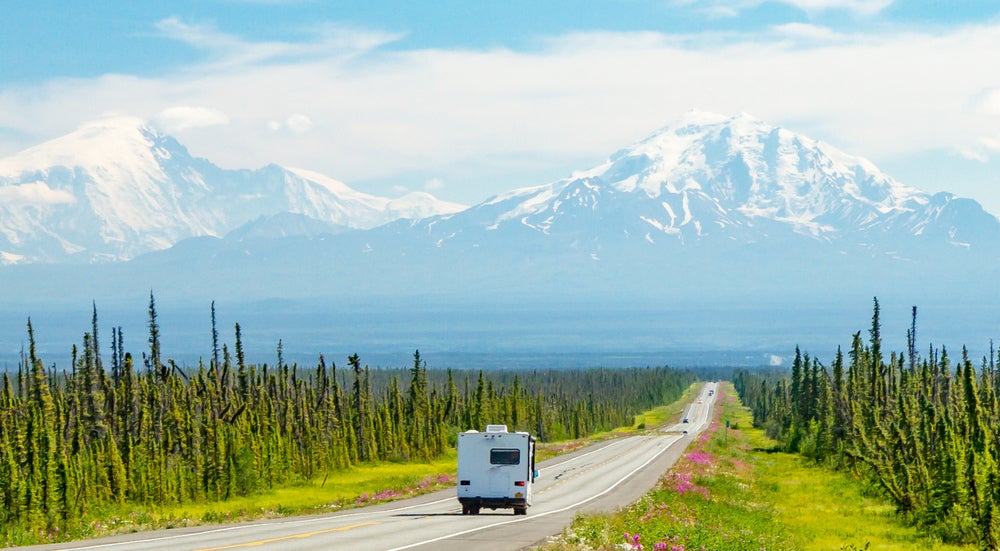 Whether you're a new RV owner or a seasoned one, there are some RV accessories that make life on the road a little easier and more fun, including RV-specific kitchen gadgets or electronic gizmos for when you decide to break away from camp for a nature walk.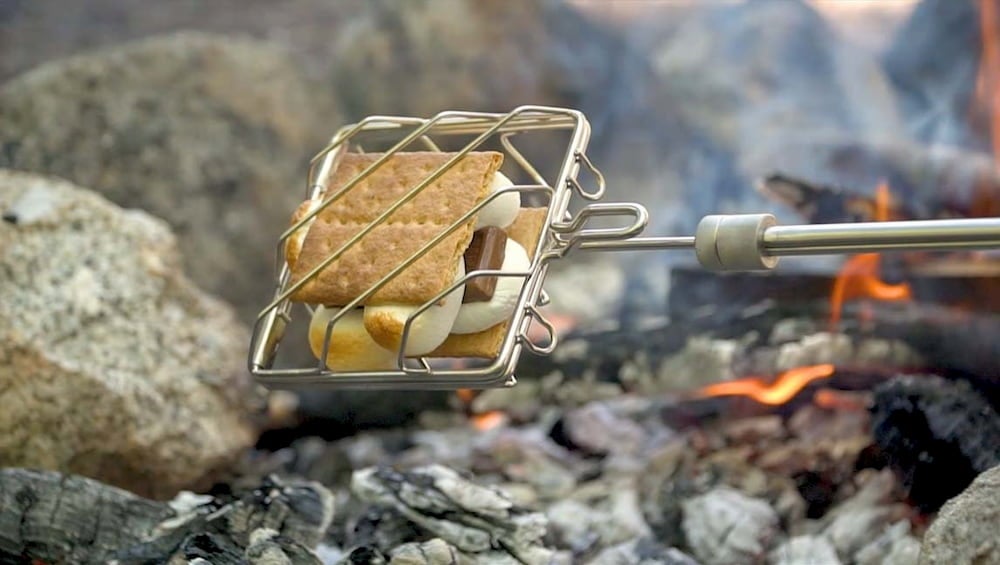 Poised to be the synonym for "hot dog stick," GrubStick makes roasting gear to take your campfire meal to the next level. The Master Kit includes four telescoping arms, four large forks, two "Grubcages," two "Burgcages," two "Grubtubes," and two "Grubpockets." Each of the items in the kit is made for a specific food – Grubcages for s'mores and chicken thighs, Burgcages for patties and vegetables, Grubpockets for pizza or pastry cups, and Grubtubes for breadsticks and cinnamon rolls.
If you're a big fan of Leave No Trace and you do a lot of boondocking, consider adding a portable campfire pit as one of your most valuable RV accessories. Most portable pits are lightweight, and some fold up to take up less space than your camp chairs. Some pits even include a grill to lay over the top for easier and cleaner campfire cooking.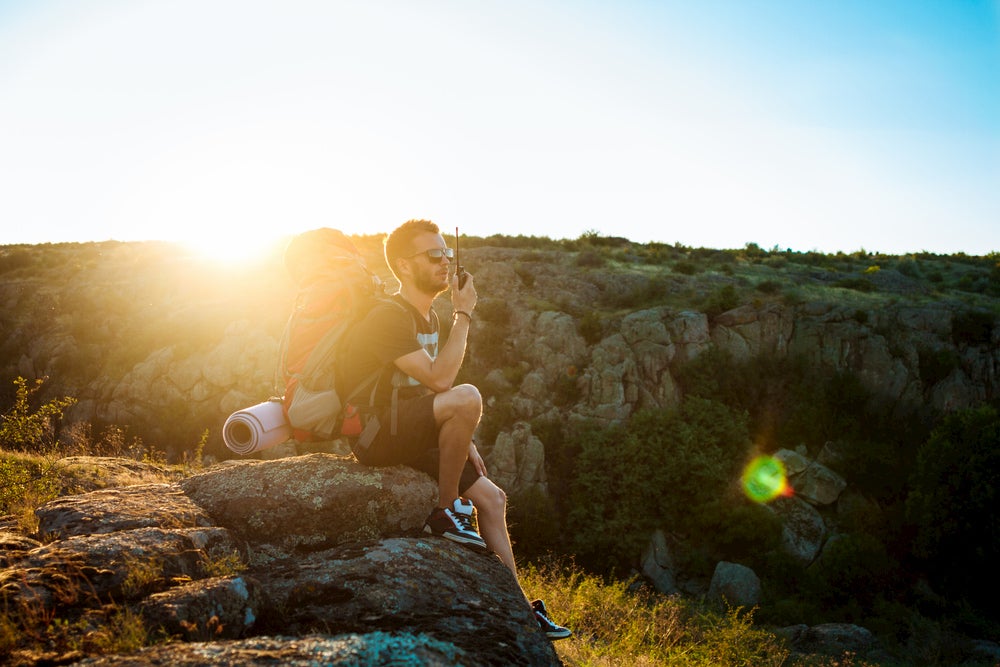 In areas with little to no service, having a pair of walkie-talkies can mean the difference between being late for dinner and getting lost in the wilderness entirely. Many walkie-talkies have a range upwards of one mile, so if you get separated on a hike or are trying to communicate with other RVers in your party, you'll be able to do so.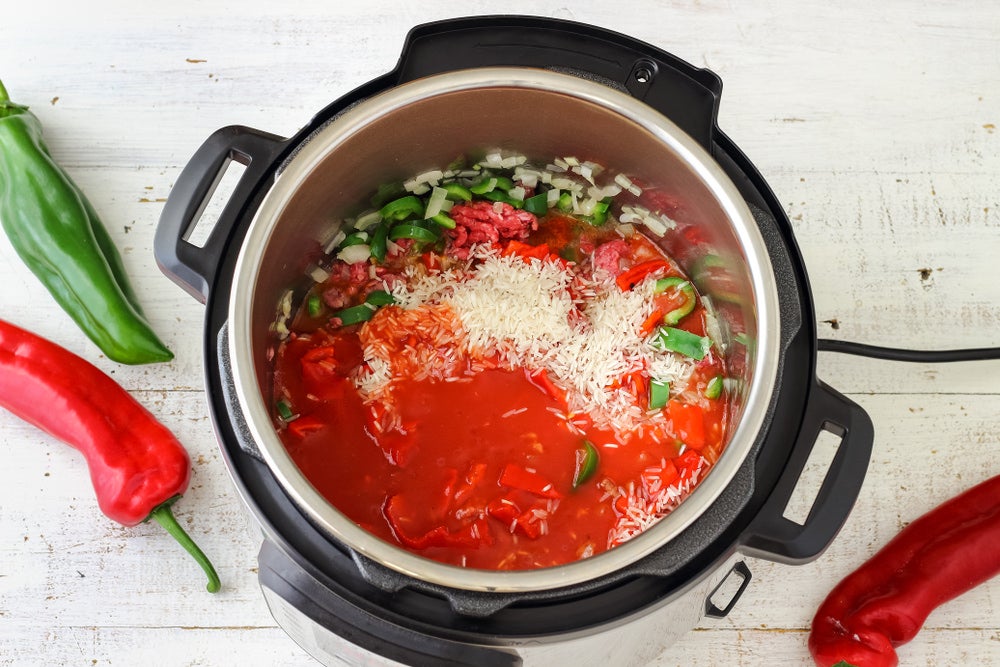 When you don't want to crowd your cupboards with a litany of kitchen gadgets but you still want to be able to make a pot roast, a batch of yogurt, or cook rice, the Instant Pot is one of the best items to have in your cabinet. Each Instant Pot offers different features and different sizes to suit your cooking needs. If you have one in your kitchen, then you'll definitely want one in your RV.
Rolling down the freeway at 70 mph or turning down dirt roads to reach idyllic USFS boondock sites means your belongings are bound to sustain the occasional bump or two and inevitably end up in a space that's not their own. Adding a set of drawer organizers will keep your gear and gadgets in the place they belong so you don't have to reorganize each time you reach your campsite.
While most campgrounds are now outfitted with WiFi and are within receiving distance of a cell phone tower, sometimes the cell phone signal isn't quite strong enough. Cell phone signal boosters draw in signals from the nearest cell tower and amplify them so your cell signal can go from one bar to as many as four or five. Coupling with a mobile hotspot gives RVers enough power to stream Netflix or work on the go.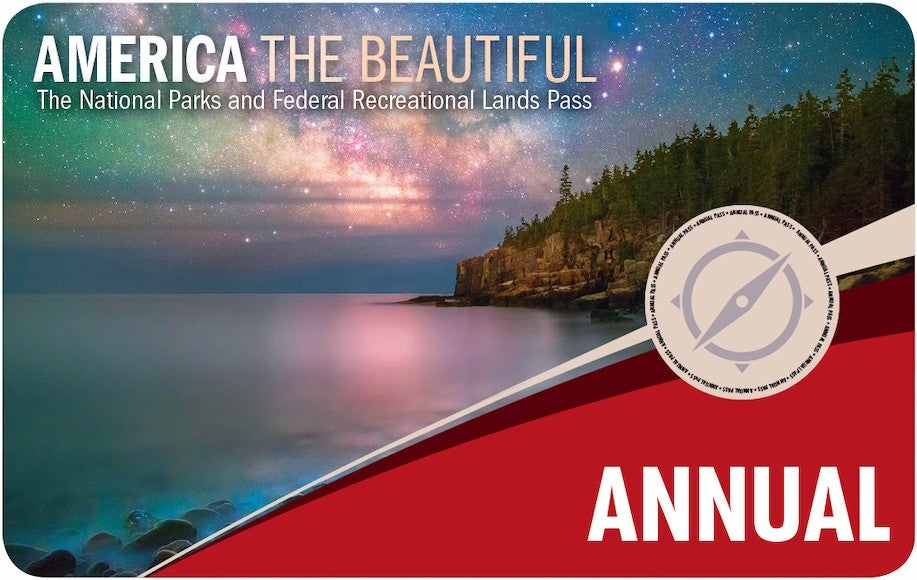 For anyone on the road, a National Parks Pass is a must. For only $80 a year, the America The Beautiful parks pass grants you access to all 59 of America's national parks as well as most federally owned and federally managed lands. If you visit more than three parks or points of interest in a year, this pass pays for itself.
---
Prepare for your next RV trip by downloading maps. The Dyrt Pro lets you download maps and campgrounds without cell service. "My alternative to using pro would be to drive back out to cell service".
---
The last thing you want on your road trip is an RV disaster that you can't repair. RV survival kits are generally outfitted to give you emergency supplies for a few days in case you're stranded somewhere without service or immediate access to help. Some of the supplies include: emergency blanket, emergency food, water purification tablets, and a light stick.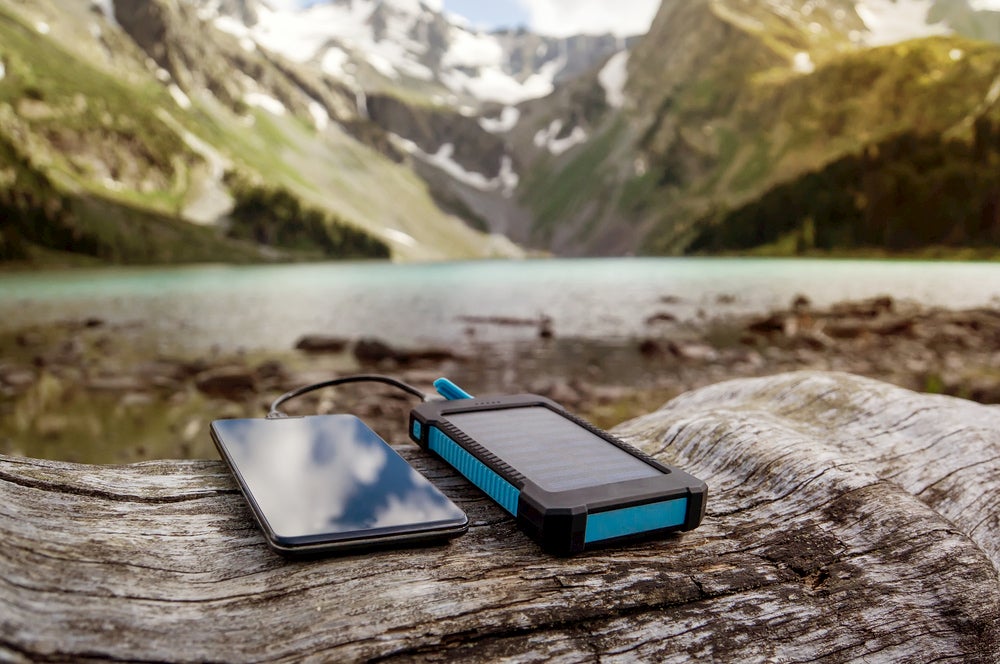 Chances are that you won't stay in your RV the entire time you're on a trip or on the road long-term. That's where a mini solar device charger comes in. These handy, portable chargers use the power of the sun to juice your devices so you can snag that selfie on the summit even if your battery died on the hike in.
Tankless air compressors are one of the best RV accessories you can find. Not only does an air compressor fill flat tires, it can also inflate basketballs and volleyballs or rafts and inner tubes for fun at camp or on the lake. Plus, the tankless version weighs under 10 pounds and can fit easily in the storage area of your RV.
This simple RV accessory is recommended by almost any RVer for its practical and convenient use in reaching tall cabinets, stepping in and out of big rigs, or acting as a side table around the campfire.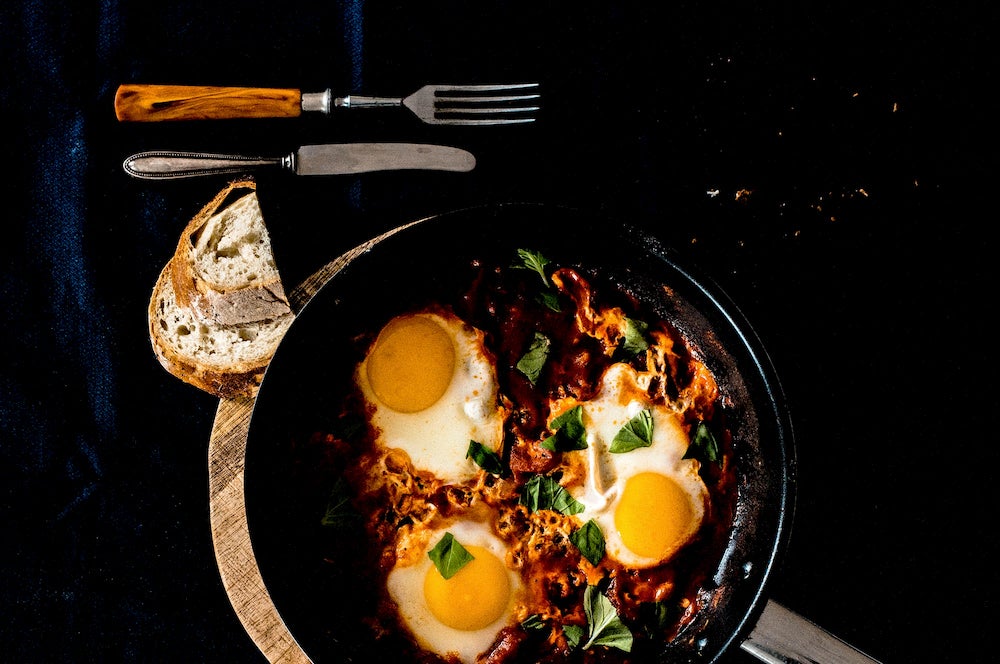 One of the most redeeming factors about cast iron skillets and Dutch ovens is their versatility. Not only can you use these kitchen items on the stove, but they also transfer seamlessly to the coals of the campfire for some outdoor-inspired cooking and eating. Be careful how you wash these items, though, as soap will do more harm than good.
For boondocking RVers, having a water filter on board in worst-case-scenarios is an absolute necessity. Some filters can process dozens of liters of water to make the process quick and easy for whoever is stuck with the task. If you opt for a smaller water filter, you can take the filter on hikes or on off-roading excursions from camp.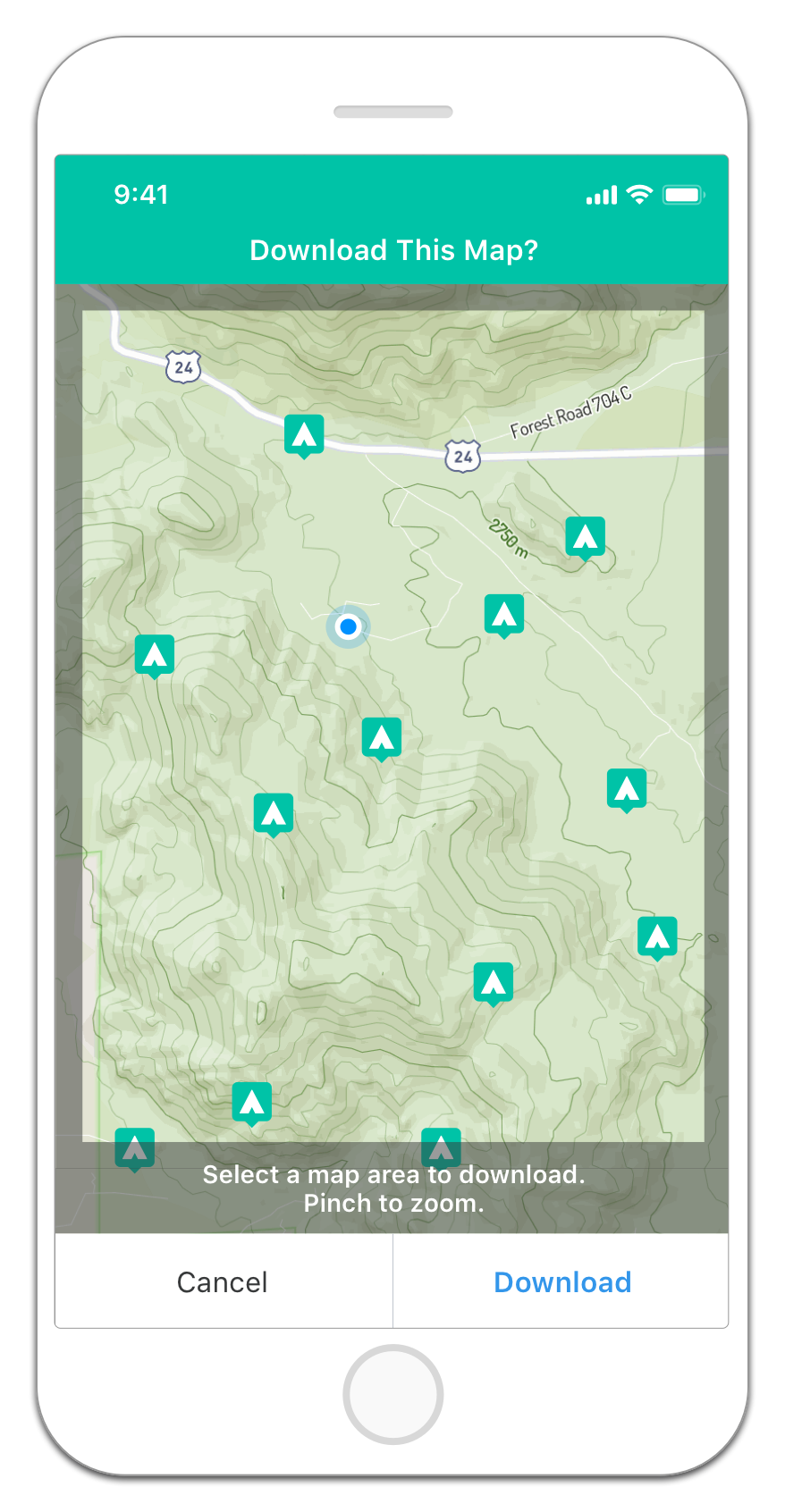 Sick of spending a few hours every week trip planning in at a Mcdonalds rest stop?  Let your co-pilot search for camping on the road no matter where you are with our PRO app!  PRO solves the pains of trip planning and last-minute cancellations, and connects you to hundreds of thousands of campsites and reviews across the U.S.
Camping in an RV means you can afford a few luxuries, and a portable ice maker is one of them. There's nothing better than drinking a cold glass of ice water on a hot day in the campground or mixing a round of margaritas to celebrate Cinco De Mayo (or any day, really).
h2>15. Headlamps and Flashlights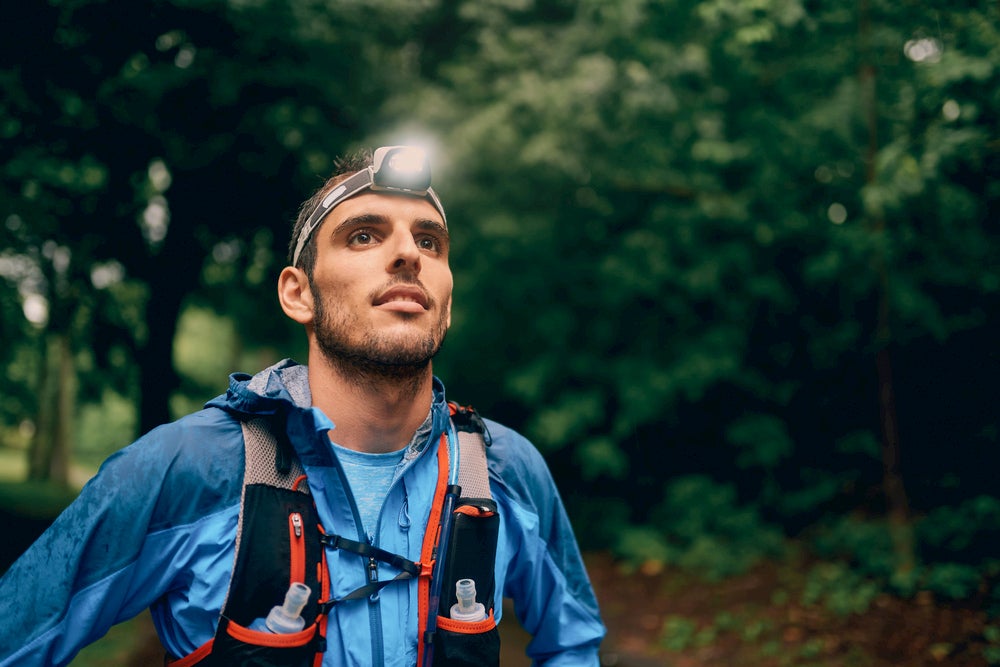 Chances are high you'll either need to find something in the middle of the night or come into camp after sunset. In either case, having proper lighting will make the difference between a peaceful night and a chaotic one. Headlamps are especially nice for nighttime roadside breakdowns or digging through the recesses of the storage cabinets to find the marshmallow roasting sticks.
Whoever said duct tape fixes everything was 100% correct. Leaky hoses, ripped tents, broken Tupperware can all be cured with a swatch or two of duct tape. Zip ties fall into the same category of fixing-almost-anything. You can hang shower curtains from zip ties, re-attach mirrors, create handles for drawers or just about anything else you can think of.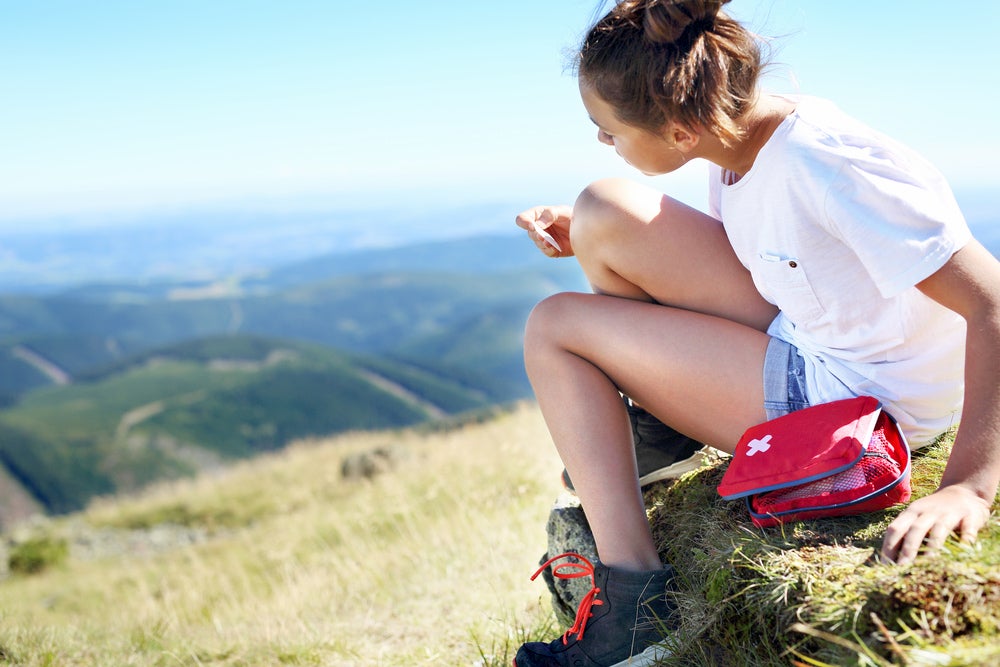 Since you'll have an RV survival kit in your rig, you'll also want something to take care of yourself should anything happen. You can either create your own first-aid kit or purchase a ready-made one with all the bells and whistles to clean cuts, scrapes, and other abrasions.
---
This article was brought to you by Grub Stick.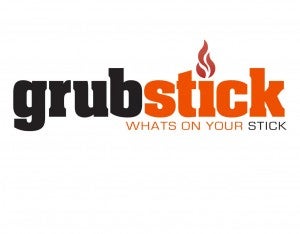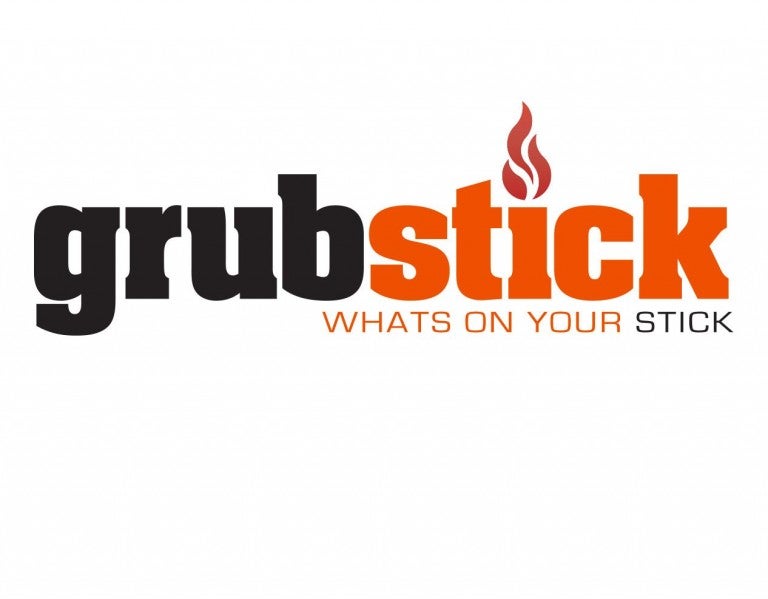 Popular Articles: