On a packed conference floor, the Rivian R1T electric truck was easy to spot. The sleek, silver pickup was surrounded by a crowd that rarely dispersed over the three days of Outdoor Retailer's summer showcase, where outdoor brands debuted the latest and greatest in gear.
Once you get a look at this thing, the hype is no surprise; the long-awaited, all-electric truck combines two things that were once thought to be at odds in an industry that values both—rugged power and environmental sustainability.
Rivian's R1T: An Electric Truck That's Made for the Outdoors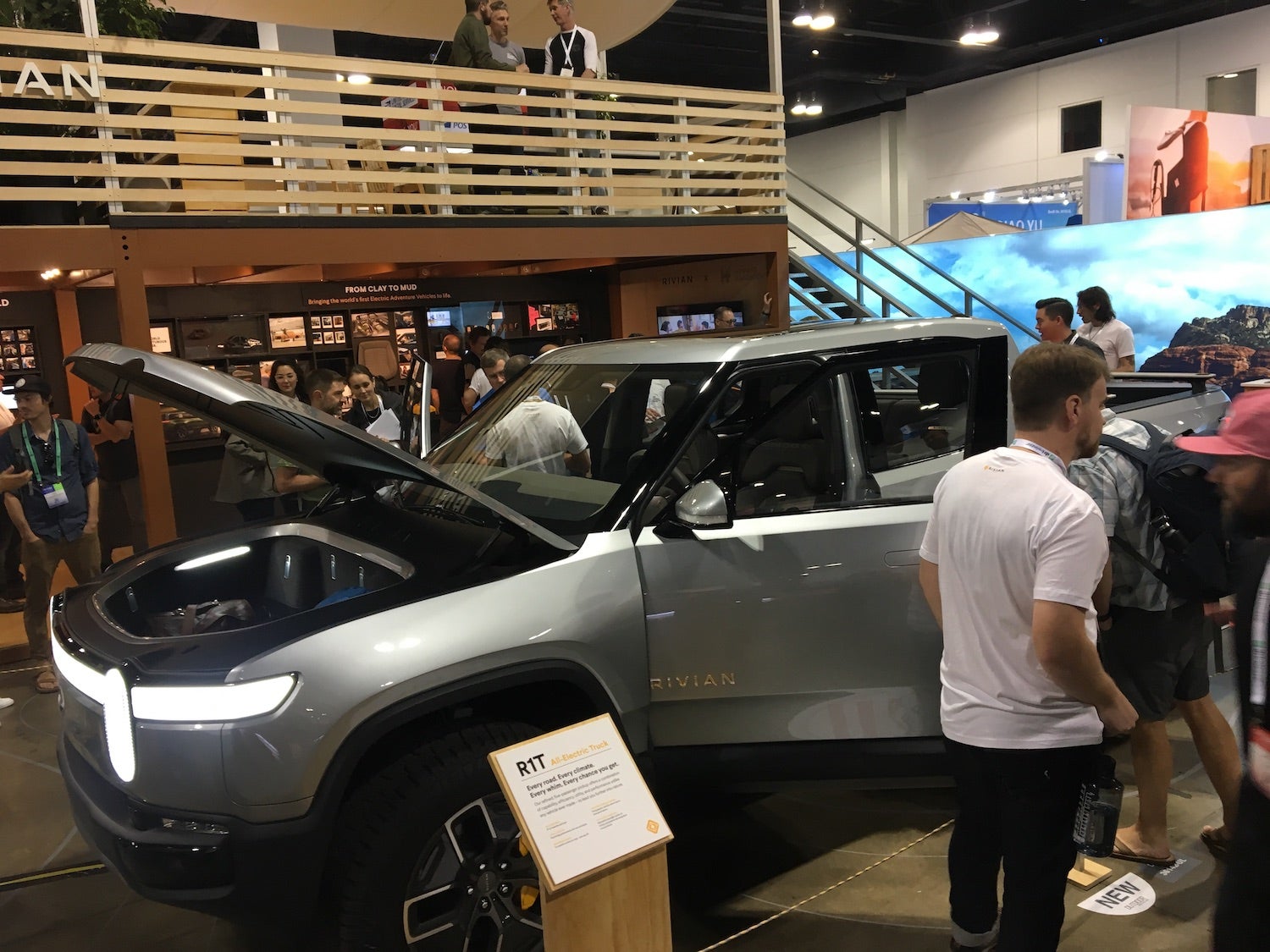 Many outdoor enthusiasts are passionate about "leave no trace" and reducing their carbon footprint. But many also love the gas-guzzling trucks, vans, and off-road-friendly vehicles that get them to the outdoor places they want to explore.
Rivian's R1T electric truck brings those values together in a rugged, powerful, and all-electric package.
First off, the electric truck's battery life can take you 400 miles. So you'll still need to be conscious of charging, but it'll get you pretty far. For comparison, the 2017 Fiat 500e goes about 84 miles, the 2018 Honda Clarity Electric will go for 89, and the 2018 BMW i3 will run out at 114.
It also boasts the outdoorsy benefits of being a pickup truck; The R1T can wade up to a depth of three feet, and independent motors deliver 200 horsepower to each wheel for better torque control over all types of terrain.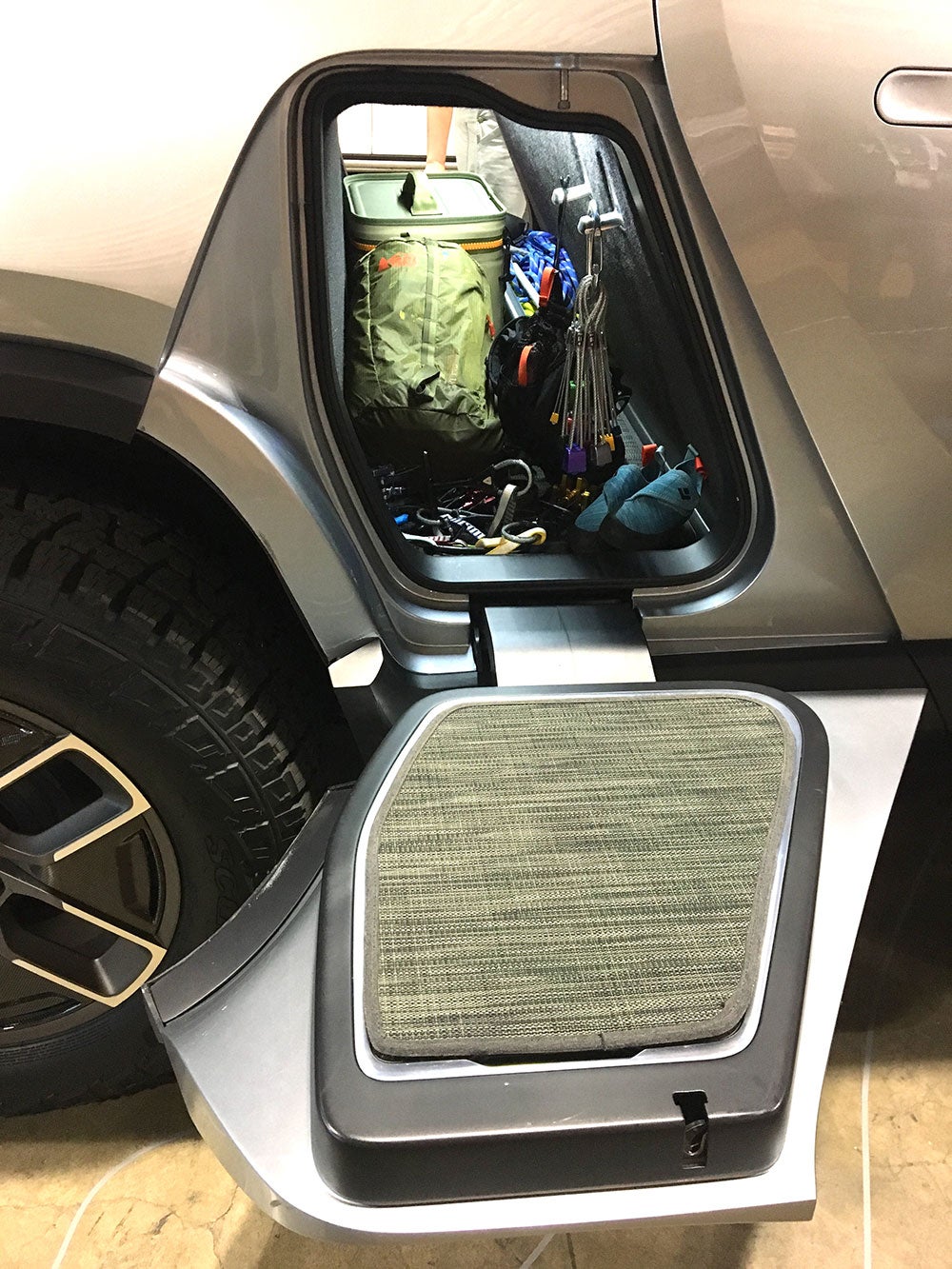 Once you get to your destination, it's the little things that make a vehicle comfortable and convenient for camping and other outdoor activities. The R1T has those, too. The gear tunnel is a surprising and convenient space to stash all your outdoor toys, with a fold-down door that doubles as a seat. This is a feature that seems downright obvious after you see it—but I've never seen it before. (How many times have you stumbled while trying to balance on one foot and change out of your hiking boots, wetsuit, or climbing harness? A persistent problem solved by a simple seat.)
Since there's no engine, the front hood opens up to even more storage space. So you don't have to pick just one adventure for your electric truck. Bring 'em all. A flexible crossbar over the back expands and collapses for plenty of mounting options.
Rivian's R1T will be available in 2020 at a starting price of $69,000. While we only had the opportunity to ogle at the Rivian on the showroom floor, we're very excited to see this revolutionary electric truck option start showing up at campgrounds and trailheads across the country. You can preorder now.
Popular Articles: