This article about the Vermont Cheese Trail was brought to you by our friends at IceMule, who firmly believe that outdoor adventures can and should be delicious. They design insulated backpack coolers that make it comfortable to bring your favorite treats to your favorite campgrounds. 
---
Bite into a piece of genuine Vermont cheddar, and you'll taste the minerals washed from the ancient Green Mountains and the sweet green grasses growing in the glacier-carved Champlain Valley. You'll slice through cheese that's as pale as the blossoms of the Dutchman's Breeches, blanketing Vermont's meadows in springtime.
Vermont's dairy products are as unique and distinct as the natural wonders that draw outdoor enthusiasts here year after year. There's a huge variety of cheese styles to be found throughout Vermont, with a whopping 40 cheesemakers per capita. Mark your calendars now for the annual Cheesemakers Festival, which showcases not only the latest and greatest feats of dairy in the state, but also beer, wine, and spirits.
You can experience the full pallet of The Green Mountain State any time, though, when you hit the Vermont Cheese Trail. While it's not technically a trail that you can thru-hike like the North Country Trail or Ice Age Trail, it's easy to combine any activity in Vermont with the great outdoors—even devouring delicious cheese samples in sight of snowy mountains, hardwood forests, and picturesque trails.
Where to Camp Along the Vermont Cheese Trail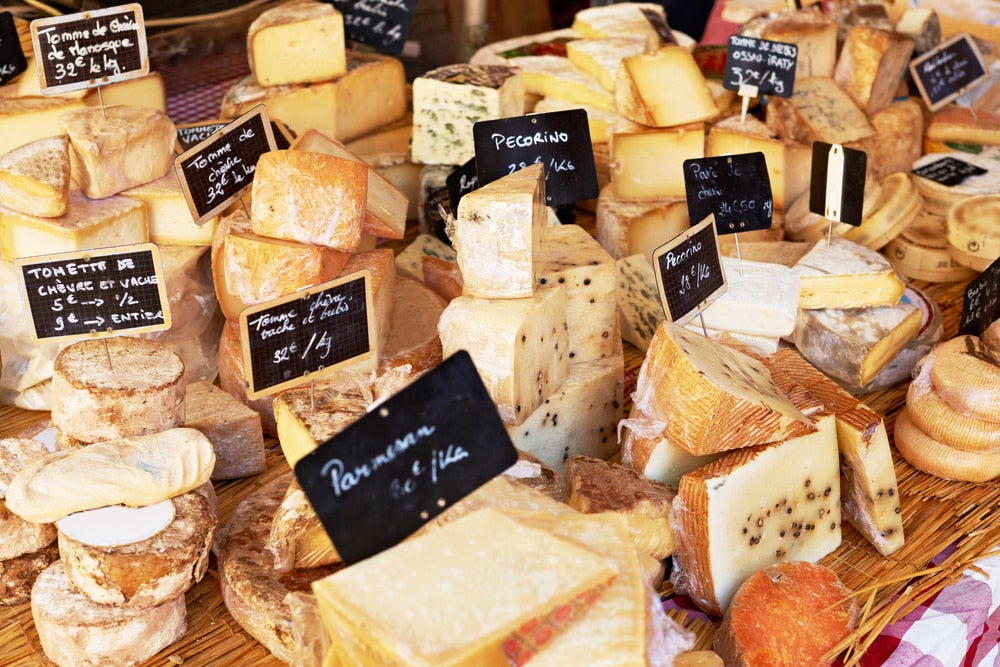 Tackling the Vermont Cheese Trail is a great way to whet your appetite, with over 55 artisan creameries strung along 280 miles of stunning scenery. We rounded up eight dairies and creameries along the way that combine history, stunning outdoor scenery, and, of course, scrumptious curds, wheels, and wedges of fresh Vermont cheese.
Spoonwood Cabin Creamery near Jacksonville, Vermont
Start your Vermont Cheese Trail journey just over the border from Massachusetts at Spoonwood Cabin. You'll taste firsthand the delicious results that come when you combine milk from Vermont's Jersey cattle with centuries-old European cheesemaking traditions. Tuck into gooey rounds of Grappino gently washed in grappa (an Italian-style fortified wine), or soft piles of salty cow's milk feta. But it's the maple syrup whipped into ultra-creamy fromage blanc that will leave you with an absolute certainty of place.
So will the views from Vermont's famous Green Mountains, once you set up camp in Molly Stark State Park. There's ample hiking and mountain biking on Mount Snow, as well as a relatively short trail to the Mount Olga fire tower. Hikers can also explore the adjacent Hogback Mountain Conservation Area, where you'll find the ruins of an old ski resort.
"It had good facilities, a few lean-to's if you were lucky enough to get them booked before they were gone, and friendly campers. We enjoyed a fun day at Mount Snow which is close by with restaurants and things to do in that area, as well as the fun town of Brattleboro in the other direction which is always a great place to visit. The staff were friendly and helpful throughout the stay." —The Dyrt camper Jackie G.
Hildene near Manchester, Vermont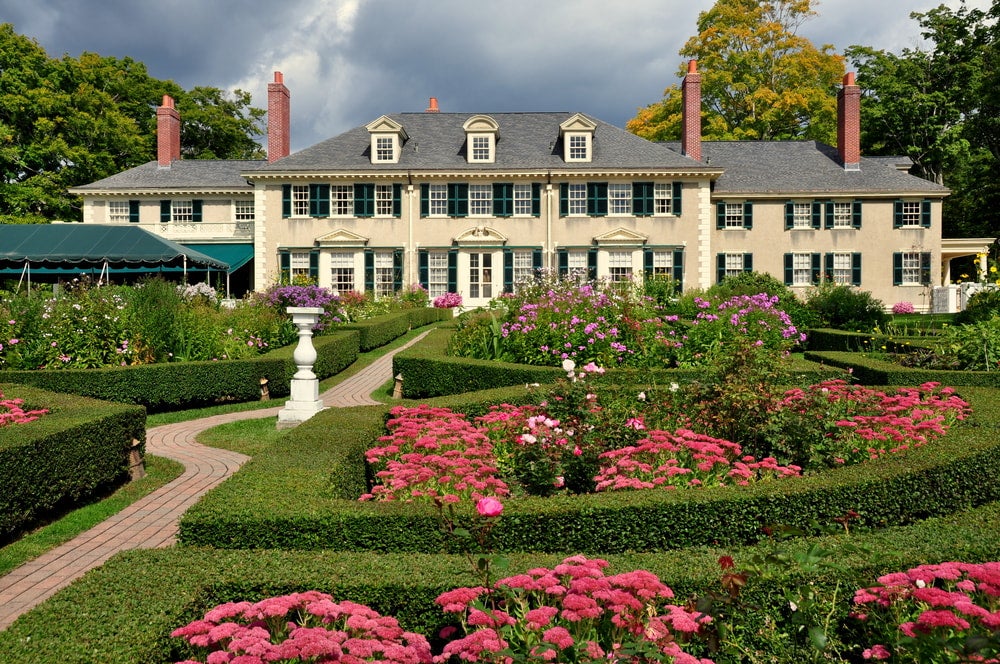 Long before Manchester, Vermont earned its reputation as a skiing destination, and even before the Green Mountain National Forest was established, this corner of the state had a claim to fame. The Hildene estate was the summer home of Abraham Lincoln's son, who made his fortune as a Gilded Era tycoon.
Robert Lincoln was president of the Pullman Company, a huge manufacturing enterprise best known for making the famous sleeping cars that rode the rails all over the country. He built the estate in 1905, and it was a working family farm until the 1970s when it found new life as a non-profit organization.
Hildene is home to a herd of lively goats, whose milk is used to make chevre and washed-rind tommes in a modern, solar-powered barn. You can watch the whole cheese making process from start to finish on a farm tour, following the steps from the goat pens to the cheese cave where each wheel is aged for several months.
After exploring the Lincoln family estate stop on the Vermont Cheese Trail, head to Camping On The Battenkill, a family-run campground in the heart of trout country. This is an excellent spot if you're camping with kids, as there's a small municipal beach where tots can wade and swim, as well as a playground area, and a campground store. There are 48 sites shaded by gorgeous Vermont hardwoods, as well as some partially wooded and riverfront sites.
"We were at site 17, and it was a massive site. Lots of room would be great for a large family or group. The beach on the river is beautiful and clean! Easy swimming for all. Overall great spot, well maintained, clean, with a nice beach. Close to things to do on and off river." —The Dyrt camper Christina M.
Plymouth Artisan Cheese near Plymouth, Vermont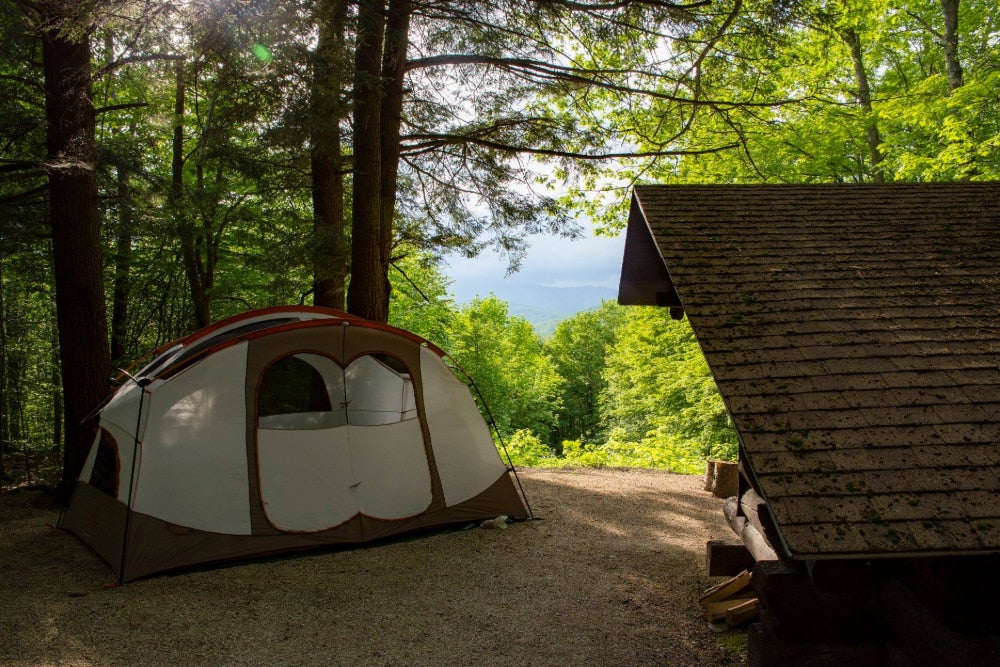 Vermont was cranking out incredible batches of cheddar long before Wisconsin was even a state, much less before synonymous with dairy. While many of the dairies and creameries on the Vermont Cheese Trail have been operating decade after decade, only one can boast that its flagship recipe was developed by none other than President Calvin Coolidge's father.
Mr. Coolidge, 129 years ago, started making a granular-curd cheese according to the same process used in Europe, but with the unique flavors of Vermont cream. Plymouth Creamery's present cheesemaker, Jesse Werner, makes Plymouth's cheeses in the same building built by the Coolidge family. The finished product is still cut and waxed by hand, getting you as close as possible to the same style of cheese enjoyed by humble 19th century Vermont farmers and U.S. Presidents alike.
Camp nearby at President Coolidge's namesake state park, close to the original homestead where our thirtieth president grew up. There are fantastic views from the campground's charming lean-tos, which will give you some protection from Vermont's famously snowy weather. You can also visit Long Trail Brewing Company just twenty minutes away. If your insulated backpack cooler isn't too full of Plymouth curds and smoked cheddars, you can pick up cans of Long Trail's famous Vermont IPA.
"There is a ton of hiking and also some decent fishing. The campground has both tent and lean to sites. Our site was a lean to, well constructed and in great shape. Bathrooms and showers are clean and take quarters." —The Dyrt camper Tim K.
Cabot Creamery near Quechee, Vermont
Even if you've never been to Vermont, it's likely you've heard of Cabot. It's one of the most famous dairy operations nationwide. Cabot Farmers Cooperative Creamery was founded in 1919, and a century later is 100% owned by 800 New England and New York farm families.
As you might expect, there are lots of places up and down the Vermont Cheese Trail and beyond where you can buy Cabot cheeses, yogurts, or other dairy products, and several locations run by the Co-op itself. They've reached a point where they can no longer offer in-person tours of the cheesemaking area at their Visitors Center in Cabot, but it's still well worth a visit.
So is their farm store in Quechee, which has some seriously delicious neighbors. After trying Cabot's award-winning cheese, you can also visit Vermont Spirits Distilling Company and King Arthur Flour, as well as numerous museums, galleries, and shops. Stuff yourself silly and pay a visit to the Montshire Museum of Science, where you can stroll through their Woodland Garden, and along the nature trails that run along the Connecticut River.
For even more hiking and natural wonders, Quechee State Park is right next door. If you're visiting with children, they might like the fantastic Ranger-led programing, with activities like learning to churn butter. If you're hoping for a workout and some stunning scenery head to the Quechee Gorge, which is fantastic for both winter cross-country skiing and summer viewing.
"I think the best part was waking up early to explore the gorge without the crowds. Aside from the campground and the trail to the gorge, there's a nice field for kids to play in, and clean washrooms. The campsites are all wooded. Some are private, while others are a little crowded together. The park is dog-friendly, which we always appreciate." —The Dyrt camper Tara S.
The von Trapp Farmstead near Waitsfield, Vermont
Yes, those von Trapps. What you didn't see in The Sound of Music was that the real von Trapp family escaped Nazi-occupied Austria not by hiking over the Alps, but by heading to America on a music tour. They eventually settled in Stowe, Vermont, and later Maria and Georg von Trapp's second eldest son, Werner (portrayed as Kurt in the film), purchased dairy farmland nearby in Waitsfield in the 1950s. Werner von Trapp's farmstead has been in continuous operation ever since.
In 2009, Sebastian von Trapp, the great-great grandson of Captain von Trapp, added a creamery to the generations-old dairy farm to stay ahead of the dairy industry curve. One of their cheeses, a tasty washed-rind tomme, is named Oma in honor of Sebastian's grandmother and Werner's wife. Another is named Mt. Alice for the peak overlooking the farm. Hike it before or after eating its namesake cheese.
Next, head nine miles southwest to camp and swim off some of your Vermont Cheese Trail treats at Warren Falls in the Green Mountain National Forest. There are numerous swimming holes dotting the Mad River, which spills over Warren Falls. By far one of the most popular, though, is the swimming hole at the base of this cascade. In the summer months locals love coming here to cool off and cliff jump, and Warren Falls campground is classic picturesque New England, all hardwood foliage and covered bridges.
"Grassy and Rocky sites, 4 fire rings, 3 porta-potties, and stream side (river) camping close to trails, Warren Falls swimming hole, the Lincoln Gap Road and hiking, and the "famous" Warren General Store, and covered bridge. There aren't any reservation or use instructions or signs posted." —The Dyrt Camper Michelle R.
Bridport Creamery near Bridport, Vermont
Dairy farmers up and down the Vermont Cheese Trail have faced some challenges in recent years, but Bridport Creamery is proof that small, family-run operations still thrive here. Nicole Foster and her husband each grew up on their families' dairy farms, and helped to manage both enterprises as young adults. Now they have limited their focus to one farm, while Nicole has pursued a Master-level certification in cheesemaking and the pair have developed their own line of delicious cheese styles and curds.
Bridport Creamery's signature "swissarella" comes in flavors like garlic and dill, and is just the thing to melt over a smokey campfire burger. Enjoy your new style cheese at the historic Crown Point DEC. It's across Gilligan's Bay in Lake Champlain, just over the New York State border. Crown Point is home to the Champlain Memorial Lighthouse, as well as colonial-era ruins of Fort Douglas, a fortification used in wars with the French.
This is an ideal spot for New England bicycle touring or bikepacking if you want to take that approach to some or all of the Vermont Cheese Trail. Kayaking and water sports are also popular on the lake. However you want to enjoy your stay at Crown Point, you can stock up on supplies in nearby Port Henry before settling in at the campground.
"Sites are basic with a picnic table and fire ring. Trash and drinking water are available, as well as flush toilets and hot showers. Bathrooms are kept clean and there is an amazing dishwashing facility. Some sites can accommodate small to medium RV's, but most are perfect for tents (no tent pads though). All sites are open, sunny but with very little privacy between sites." —The Dyrt camper Shari G.
Shelburne Farms near Shelburne, Vermont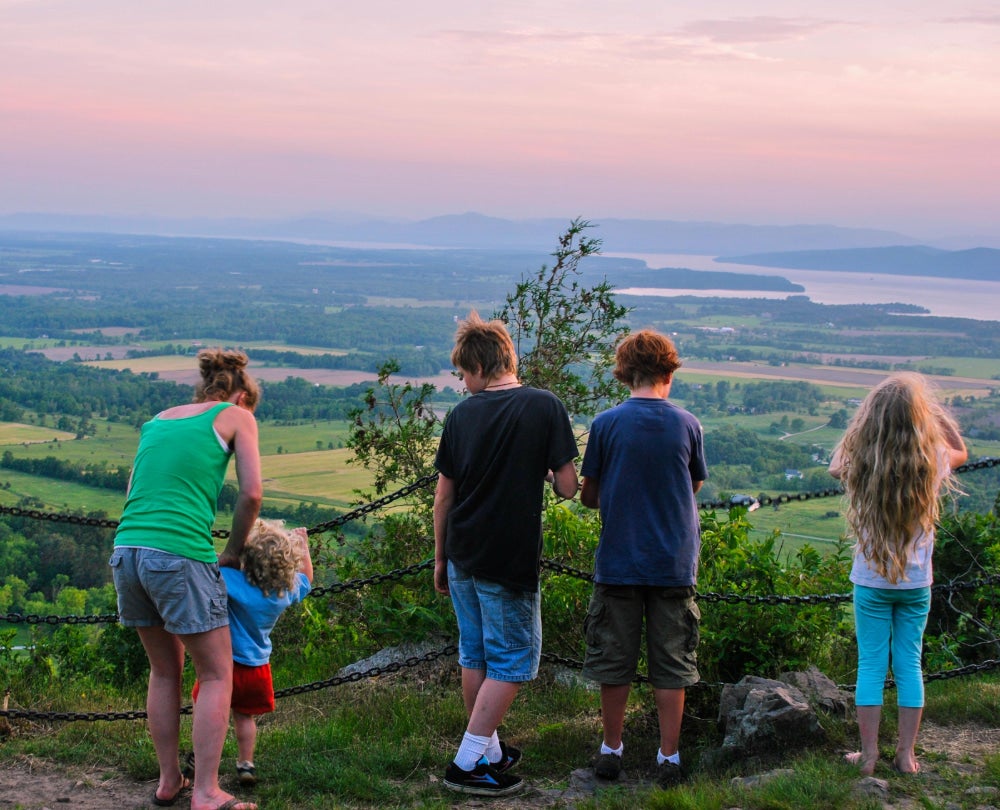 From mid-May to mid-October, you can actually see where the cheese is made at Shelburne Farms, another stop on the Vermont Cheese Trail with historic roots. Gilded Age businessman William Seward and his wife Lila Vanderbilt Webb, the youngest daughter of the Vanderbilt railroad magnate, purchased several small farms in the late 19th century. They consolidated them into one grand estate, and had Frederick Law Olmsted, the landscape architect behind Central Park, design the grounds.
Over a hundred years later, Shelburne is still a working farm, National Historic Landmark, and education foundation dedicated to sustainable development. They make traditional Vermont cheddar cheeses from the milk of purebred Swiss dairy cattle who graze on the bucolic banks of Lake Champlain. You can stroll the walking trails throughout the vast estate year-round. In addition to making cheese, Shelburne also produces quality ham, sausage, and bacon, as well as maple syrup.
That's almost everything you need for a delicious backcountry breakfast, which you can cook up at Mount Philo, Vermont's oldest state park. The views are stunning, and you won't have to hike far to see them— the few tent campsites are just ten minutes from the summit. End your day of exploring and cheese tasting by watching the sunset over the rolling farmland between Lake Champlain and the Adirondacks.
"Only 8 campsites so try to book early. Nice trails that lead to scenic views of Lake Champlain. Bathrooms and showers were clean. Showers were quarter operated, 50 cents for 5 minutes. Firewood sold on site. Sites are well groomed and have a fire pit and picnic table." —The Dyrt camper Beau B.
The Boston Post Dairy near Enosburg Falls, Vermont
Stage coaches usually evoke the Wild West and vast, desert landscapes, not bucolic farms on the Vermont Cheese Trail. Nevertheless, this little family farm in northern Vermont is named for the Old Boston Post Stagecoach road that cuts through the property. The Gervais family, who raised their 11 sons and three daughters on farms since the 1960s, bought the Boston Post Dairy in 2007.
The Gervais sisters have run the dairy and cheesemaking operation and farm store ever since, with innovative cheeses like the Eleven Brothers Chevre and the Geisel Alpine style blend washed in spiced apple cider. If you plan your visit at the right time, you might even catch special events like pairings with 14th Star Brewing Company. They're a civic-minded beer company that donates proceeds to organization that benefit veterans, promote adaptive skiing, and combat hunger in Franklin County.
Paddlers and anglers flock to the Missisquoi River, which feeds the Enosburg Falls that share the town's name. It's a prime spot for canoeing and trout fishing, especially since the town of Enosburg and the Vermont River Conservancy teamed up to preserve the river and keep it available to the public.
If you're traveling down the Northern Forest Canoe Trail, a 740-mile yakpacking route that runs from Old Forge, New York, to Fort Kent, Maine, you can easily portage here to avoid the waterfall. Hikers and skiers can also drive due east to the 3,862-foot Jay Peak. For camping close to Enosburg Falls, head west to Lake Carmi State Park, where you have a chance to truly unplug and get back to nature.
"Beautiful setting on a lake nice sites, many with lean tos. The only major drawback is lack of cell service & power… you can fill up the camper with water on the way in but no sites have any hookups. And there are few that are big enough for large RVs." —The Dyrt camper Jessie C.
---
This article about the Vermont Cheese Trail was brought to you by IceMule.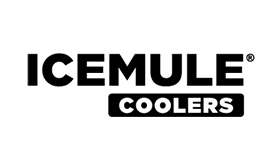 Snag one of IceMule's insulated backpack coolers so you can enjoy some cold beers, wine or snacks along your Vermont Cheese Trail expedition.
Popular Articles: