These tips for your train trip to Glacier National Park is brought to you by Gregory Packs, whose backpacking packs with dynamic suspension will keep your back cool and comfortable all day long. 
---
In May of 1910, Glacier National Park was founded as the tenth national park in the United States. It was widely popular not only for its astounding natural resources but also for its access to the public via the growing industry of train travel. Since its beginning, it has been accessible by train through the Great Northern Railway—a stretch of tracks built over the course of decades in the late 1800s reaching from Chicago to Seattle, finding Glacier National Park along the way.
Today, train visits to the park are wildly popular, not only for the novelty of riding through the west, but for the reasonable price and gorgeous experience.
How to Plan A Train Trip to Glacier National Park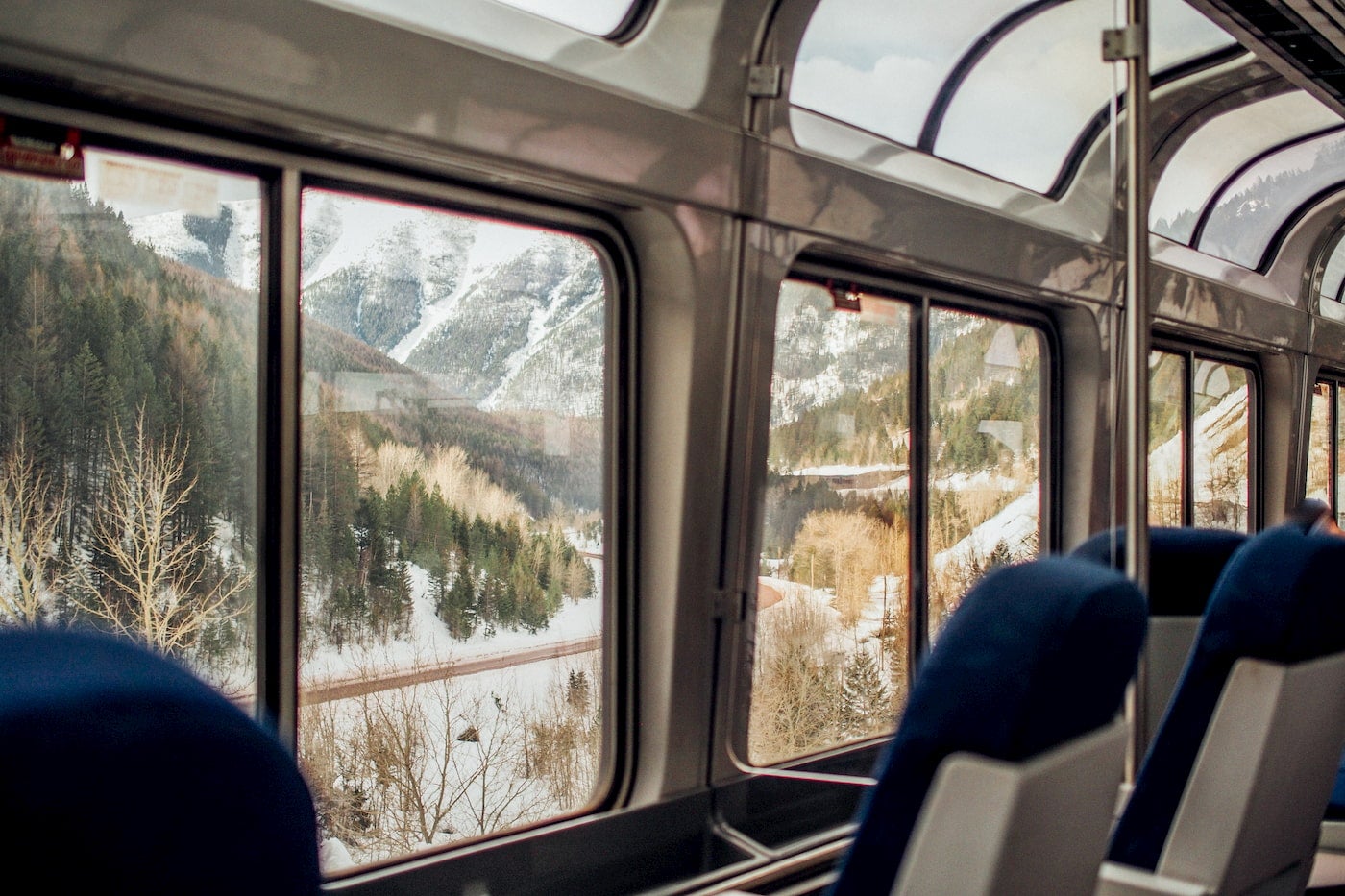 Journey Options
While the Great Northern Train is no longer operational, Amtrak's "Empire Builder" is a train that follows the same tracks of the original—with plenty of 21st century comforts. It begins from three points; Portland, Seattle (with the tracks merging from Portland and Seattle in Spokane, Washington) and Chicago, with Glacier National Park as the final destination for each leg. Ticket prices for a roundtrip booking from the three starting cities to West Glacier can cost up to $300—half the price of an average plane ticket.
The train to Glacier National Park also allows for a better experience once you reach your destination; airplane travel is not conducive to bringing along backpacking gear, whether it's TSA confiscating your spork or the fact that your pack will not fit into an overhead compartment. With regulations so strict, the Amtrak can be the ideal alternative to flying. The train also allows you to arrive well rested with a smaller carbon footprint than if you had driven a car, and more money in your pocket than if you had boarded a plane.
Sights You'll See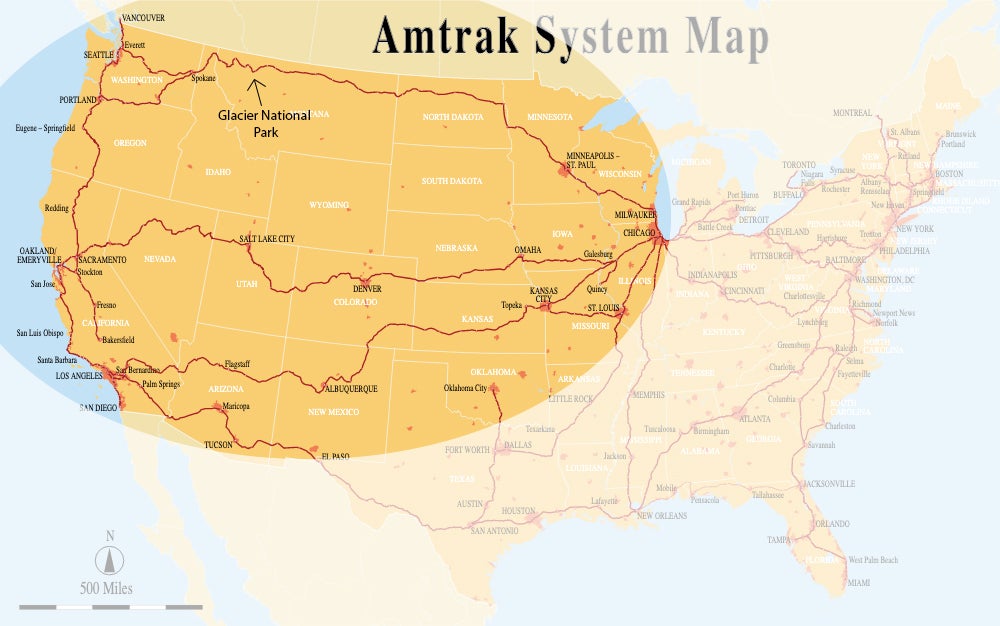 As the saying goes, half the fun is the journey itself. Wether you board from Seattle, Portland or Chicago (or somewhere even closer), the train to Glacier National Park takes you through some awe-inspiring scenery. Here are some of the natural areas/sights you'll spy from your seat on the train to Glacier National Park.
Views from Seattle/ Portland:
Columbia River Gorge (from Portland)
Wenatchee, Washington (from Seattle)
Lake Pend Orville, Idaho
Kaniksu/ Kooteni National Forests, Idaho/Montana
Whitefish, Montana
Views from Chicago:
Lake Michigan
Milwaukee, Wisconsin
Wisconsin Dells
Mississippi River, Wisconsin/Minnesota boarder
Minneapolis/St. Paul, Minnesota
Devil's Lake, North Dakota
Fort Peck Indian Reservation, Montana
East Glacier Park Village, Montana
What To Pack For the Glacier National Park Train Ride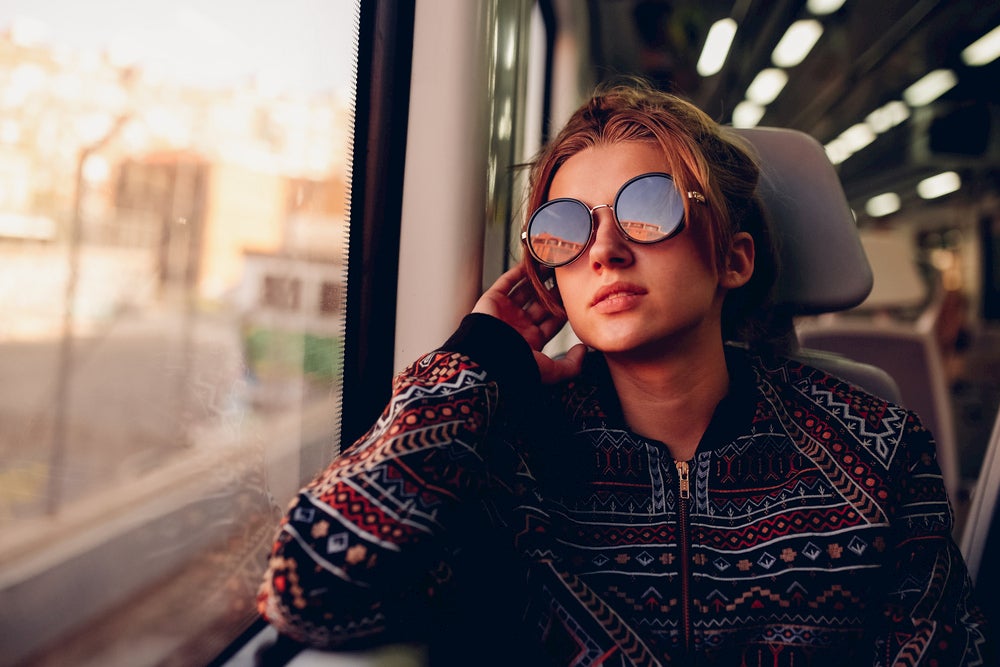 Packing smart for a backpacking trip is essential! Even if you maybe be spending 40+ hours lounging on a train, you have to remember that everything you bring, you will have to carry on your back. If you want to bring a Kindle or tablet for entertainment, remember that you will need to keep it safe out in the backcountry where the weather and temperature can be unpredictable.
Check out our classic backpacking travel pack list here and be sure to look at our train-to-trail travel pack list below. This list below includes recommendations for both the journey and the destination.
Gear
Backpacking pack: Everything that is on this travel pack list should fit into your backpacking pack. Bring a pack in the 50 liter range that will fit all your necessities for the trail and the train. Gearheads spend hours debating the ideal backpacking pack but if you are in the market, my main recommendation would be to get a gender specific pack.  For women, the Jade 53 will hug your hips and for men the Zulu 55 will fit you just right for those overnight adventures.
Tent, Tarp, or shelter of your choice
Sleeping Bag
Trekking poles: This is a necessary piece of gear to add to your travel pack list if the trail you are taking has any river crossings or snowfields.
Small Tarp
Pack Rain Cover: Chances are if you are headed to Glacier National Park you will be there in the warmer months but between morning dew and Alpine climates, it is best to be prepared especially if you are carrying any electronics.
Dry bag or Waterproof case: Chances are you are going to want to bring a kindle, tablet or at least smartphone for the train. Make sure this stays safe by bringing it in a waterproof dry bag or case.
Small Stuff
Backcountry Permit: A backcountry permit is a necessity for anyone planning to go backpacking or camping in Glacier National Park—even if you're staying in one of the park's established campgrounds in the backcountry. These can be obtained through an advance online application, or at one of the permitting offices in the park before you hike in.
Maps, compass, and itinerary: Choosing a hike ahead of time and planning for specific closures, trail crossings, and permits is important. Your itinerary will give you a good idea of the gear necessary, amount of food you need to bring, and how much water you will need to carry with you. Make sure to add a map and compass to your travel pack list to stay on the trail.
Water bottle
Headlamp: Lanterns and flashlights can be too heavy to bring along on a trip like this; if you're hiking everywhere in the park, the last thing you want is unnecessary weight. Pack a lightweight headlamp and make sure it is charged and accessible on the go.
Bear spray: Montana is bear country—that means you're better off adding a can of bear spray to your travel pack list than being very unlucky.
Sunglasses
Water filter
Lighter
Camera: Whether you go old-school with a small disposable, or just use your smartphone, you will be kicking yourself if you don't have a camera the moment you step into the glass-enclosed Amtrak viewing car on the Empire Builder.
Food
Beyond packing for your backcountry trip with plenty of dehydrated food for the trail, it's also recommended to add some train snacks to your pack. While you may have time to grab a bite on some of the train stops, your only other option is the dining car which can be both crowded and limited. When prepping for an intensive backpacking trip, you want to be eating energizing and healthy food ahead of time. Pack some energizing snacks and some peanut butter and jelly ingredients at the very least.
Camping stove without fuel: For the trail, remember that you will need to add a stove to your travel pack list unless you plan on eating your oatmeal cold. Unfortunately, you are not allowed to bring fuel canisters on the Amtrak trains, so you'll have to pick some up at the park.
Activities for the train ride: These can include a kindle, some electronics, books, etc.
Mess Kit
Spork: The no-brainer backpacking accessory. We are huge fans of this spork and spatula combo by Morsel Spork.
Cooking pot
Clothing
Trail running shoes or hiking boots: Unless you have room to bring a pair of camp shoes, the only pair of shoes you should be packing are the ones on your feet. While classic hiking boots are fine, they can be a little clunky when partaking in everyday activities, so think about bringing a pair of crossover train running shoes.
Camp Shoes/ Shower Shoes: Having a pair of lightweight, waterproof camp shoes is important for this trip—not only for in the campsite, but also while showering on train. Our favorites are OOFOS' sandals for their comfort—and on a longer train ride like this, comfort is key.
Raincoat
Wool Socks
Extra pairs of underwear
Base layers
Toiletries
Because you're not taking a plane, you're not restricted to the travel sized for most toiletries. Despite this, it's strongly recommended to still carry travel-sized  of whatever you plan on bringing because they will be lighter on the trail. There are showers on the Amtrak for all passengers, and on the train back from Glacier National Park, the shower will become essential. Be sure to pack some shower comforts for that portion of the trip.
Face Wipes
Sunscreen
First Aid Kit
From Train to Trail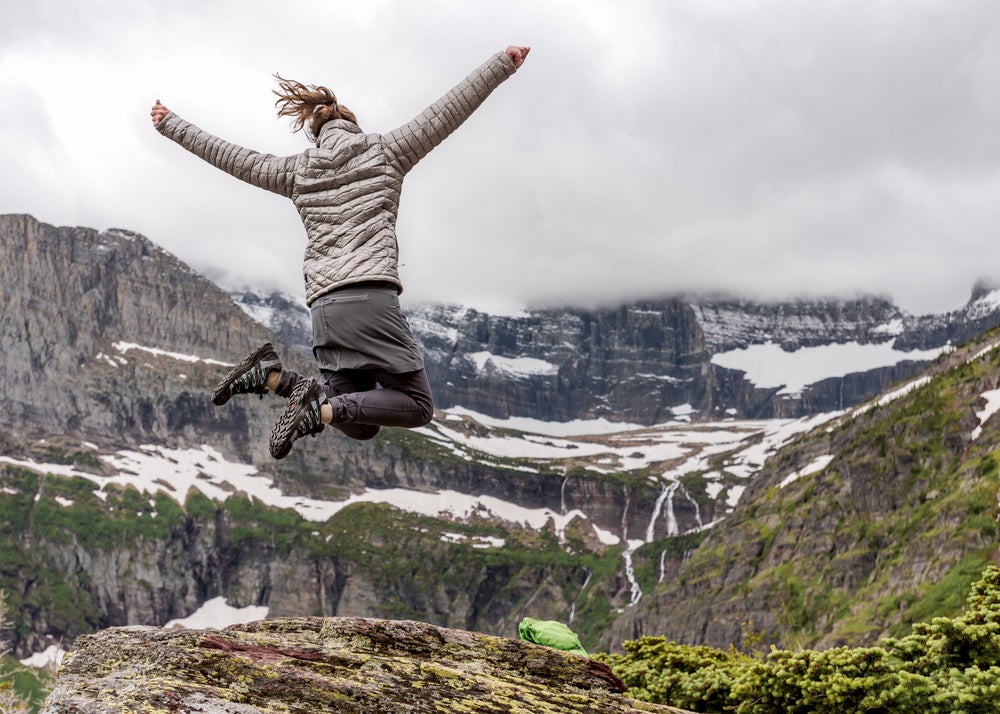 Once you arrive to West Glacier, Montana, you'll have access to a free shuttle service to get you into the park—from there, you can decide the best routes and backcountry spots based on your itinerary. But with Glacier's expansive 1,583 square miles of scenic beauty, there is no way to see it all.
Instead of attempting to shuttle around like crazy and snap a photo at every noteworthy spot, consider exploring a singular part of the park (depending on the time you have in the park). The best way to do this is to hike beyond the tourist crowds and shuttle buses, and follow a backpacking trail that allows you to center yourself on a portion of the scenery, and absorb all the beauty that area has to offer.
There are no bad views in Glacier National Park, but as a massive, multifaceted national park, you will want to have a pretty good idea of where you are hiking. Unless you are fully prepared by receiving a reserved permit (tip: don't be late picking this up because they will give it away!), you will be arriving in the park not fully sure which hike to take.
The best place to start is the distance: how many days do you have? How long do you want to hike? From there, you can pick a few hikes depending on the location in the park, the difficulty, and of course the location. Make sure not to have your heart set too much on a single hike-in campground unless you have reserved it ahead of time, especially during high season.  Check out this map below of some of the highest rated backpacking trails:
Want to take the train and hit the trails but not interested in backcountry backpacking? Check out our favorite campsites at Glacier National Park here.
---
This travel pack list was brought to you by Gregory.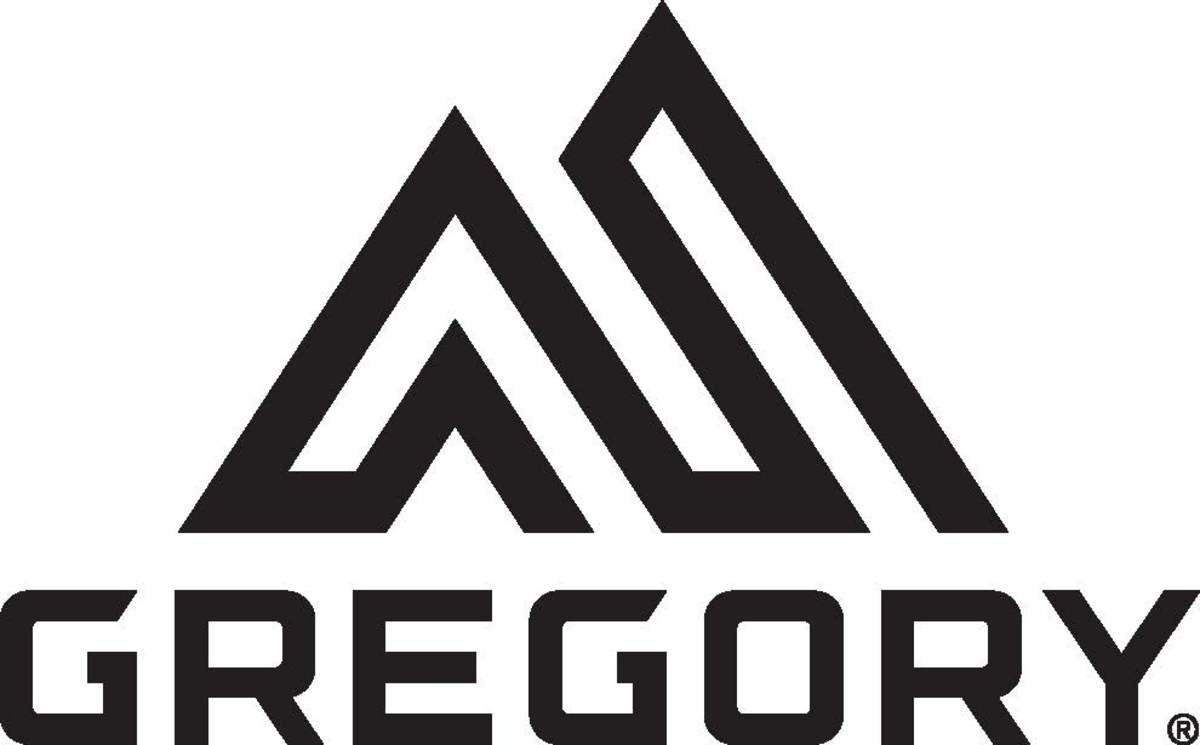 Check out their full line of packs and find the perfect one for your train to trail adventure.
---
Related Campgrounds:
---
Related Articles:
Popular Articles: