This article is brought to you by Banner & Oak, a company with deep expertise in headwear. Their trucker hats are the perfect addition to explore free camping near you.
---
Free camping might seem as elusive as Big Foot these days. With more and more people heading outside in search of fresh air and dark skies, both the crowds and the rates have been increasing. Most National Park campgrounds charge $30 or more for a night in the park. And if you want to be sleeping under the stars as much as possible this summer, those fees can add up.
But free camping is out there, and the beauty of free camping extends beyond budget. National forests are protected swaths of free camping, if you're willing to do the work to find a suitable place to pitch your tent.
Many dirt roads throughout the country lead to dead ends on BLM land where camping is permitted. When you find free camping, you're not only saving a buck—you're going the extra mile to find a special spot to call home for a night or more.
With practice and research, free camping becomes easier and easier to find. Let's explore how you might find your own free campsite this weekend:
What is Free Camping?
Free camping, dispersed camping, boondocking, whatever name you use, they all essentially mean the same thing: days spent in an area with limited or zero amenities and no camping fees. If you're accustomed to picnic tables, fire rings, and bathrooms, free camping might require you to step outside of your comfort zone.
Some dispersed campsites do have established tent pads or fire rings, but not most. If you've come upon one of these sites, congratulations! You just discovered the pot of gold at the end of the rainbow. Use it with love (and tell no one).

There are a few ground rules. Set up camp at least 200′ away from water sources, choose established campsites (when available), use existing fire rings (if available), and limit your stay to 14 days (in most places).
Free camping regulations can vary from place to place, so check in with ranger stations on stay limits, fire restrictions, and where the best spots might be hiding.
Where Can You Camp for Free?
National Forests and Grasslands
The United States Forest Service oversees 20 National Grasslands and 154 National Forests. That's a total of 193 million acres of public land. National Forests are easy to find on Google Maps, they're usually the green shaded areas covering large swaths of land.
On the USFS website, an interactive map displays hiking trails, camp spots, ADA accessible areas, and more, making it easy for users to find a general area to park their campervan or pitch their tent for the night.
Bureau of Land Management
One in every 10 acres of land throughout the United States is managed by the Bureau of Land Management. This includes land in the Dakotas, Utah, Alaska, and California. BLM land encompasses some of the most underrated swaths of American topography.
Statistically, BLM land sees 75% fewer visitors than the National Forest System and 80% fewer visitors than the National Park Service. The 245 million acres are begging to be explored.
What to Consider When Looking for Free Camping
Leave No Trace
You can find special places out there if you're willing to do the leg work. But free camping comes with special responsibilities. Fees are what pay for the maintenance of campsites, so without fees, the area is likely not maintained with as much regularity. As a camper in this place, it is up to you to minimize your impact.
Always leave your site the way you found it. This is the basic tenant of the Leave No Trace (LNT) policy, and critically important for keeping wild places wild. Clean up all your trash, destroy your fire ring, and make sure you've buried or carried out your temporary bathroom.
Some general guidelines around Leave No Trace:
If you packed it in, pack it out
Travel on durable surfaces (rock, gravel, dry grasses)
Dig holes 6″-8″ deep for human waste at least 200 feet from water sources
Leave plants and other natural objects the way you found them
Keep fires small, burn to ash, put out completely, then scatter cold ashes
Amenities
As mentioned before, amenities are not readily available when camping for free. This extends beyond plumbing and electricity to water, picnic tables, and fire rings. Pack folding chairs and a table for meals, and always bring plenty of water — especially when camping in the desert.
Road conditions
Dispersed camping often happens at the end, or alongside, bumpy, pothole-ridden roads that don't see a lot of traffic. If you're heading to a secluded piece of land in the woods, check the area's department website.
The National Parks Service (NPS), United States Forest Service (USFS), and Bureau of Land Management (BLM) all keep updated information on road closures in an area. You should be confident that your vehicle can handle whatever terrain lies ahead. These roads often snake into areas without cell service, and you don't want to get stuck there without the ability to call for a tow.
Other Uses in the Area
Another note to consider: who else uses this area? BLM and USFS land hosts mining, logging, oil extraction, hunting, grazing, and other operations. Oftentimes, BLM and USFS land backs up to private or NPS land, so knowing where your boundaries lie can save you from a ticket or trespassing.
Maps and GPS
If you're headed into the heart of the forest or desert, chances are high you'll lose cell coverage. In a time when we're over-connected to everything and everyone, this can often be the driving force for checking out to the middle of nowhere in the first place.
Just in case, make sure that you are prepared with an Atlas or map of the area. Getting lost on a backroad with out service could ruin your free camping experience for good!
Other "Camping" Options
The term "boondocking" is often used in reference to parking and sleeping in places that you wouldn't consider "campground," though "boondocking" can also refer to any place you camp without RV hookups.
These boondocking options are most frequently used by RV campers and "vanlifers" who are frequently traveling long distances and simply looking for a place to park and sleep. Check-in with businesses ahead of time, or go in and talk to the manager to make sure you're following the rules.
Some experienced boondockers will go rogue and evade management at the following establishments, hoping to blend in with other parked vehicles. But if you know enough abou where you're allowed to park for the night, you won't have to break the rules.
Casinos
Most casinos have overnight RV parking without any amenities. Casinos are perfect for their buffet options and free drinks (coffee and soda, of course). Most casinos also offer new customers credit for the machines, which is perfect for those of us needing a little help from our friends.
Rest Areas
Check with each rest area. Not all rest areas welcome overnight camping in their parking lots, however, many do. Check with the states' Department Of Transportation ahead of time to prevent any trouble. Generally, there are signs at each area citing restrictions for overnight parking and hourly limitations.
Truck Stops
Truck stops are a road-tripper favorite for their showers, coffee, and bathrooms. While showers will cost a few bucks, it's more than worth it after a few days in the backcountry. For RVers, many truck stops also offer dump sites for waste tanks.
Walmart
This would't be a complete list without mentioning free camping at Walmart. For years Walmart remained the go-to for vanlifers and RVers in a bind.
Now, however, not all Walmarts are alike. The company has shifted their policy to let each store decide whether or not they'll offer free camping. Calling ahead to find out will save you a headache, and a 3am knock on the window.
Check out our guide to free camping at Walmart for tips from full-time campers, Shari and Hutch.
Cracker Barrel
Yes, this essentially means you can live at Cracker Barrel, which for some might be a dream come true. However, you can only live there for one night. The obvious benefit? Breakfast, lunch, and dinner right outside your front door.
Resources for Free Camping
---
This article is brought to you by Banner & Oak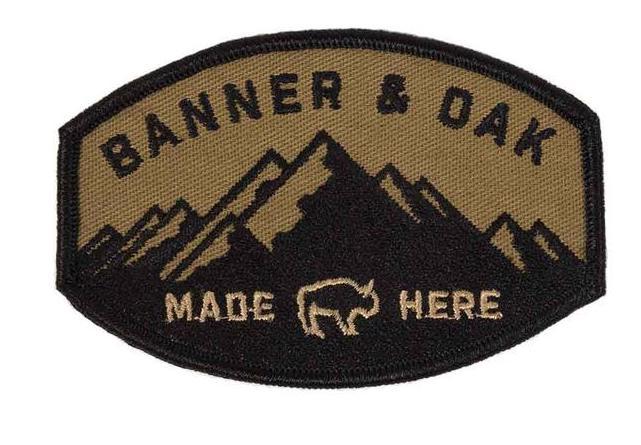 Their snapback trucker hats is the perfect addition to your free camping adventure. 
---
Related Articles:
---
Related Campgrounds:
Popular Articles: