When you love something, it's natural to want to share it with people. But when that thing is camping, you might meet some resistance from friends and family members. It's a little shocking and strange to those of us who do love camping — but not everyone does.
If you're planning a camping trip and there's one member of the group whose aversion to bugs and inclement weather is slowing you down, don't give up hope.
Know Someone Who "doesn't camp"? They'll Love These Camping Destinations
We all have at least one friend who doesn't like to camp. These camping destinations might change their mind.
1. Zion National Park, Utah

Utah's first national park is still one of the most popular camping destinations. Visitors can't get enough of its sandstone canyons, diverse wildlife, and rushing river system. Hesitant campers can get the best of both worlds by staying in Springdale, a town just outside the park with a wide range of accommodation options. At Zion Ponderosa you can stay in a glamping tent, 'Cowboy Cabin', or even a Conestoga wagon. Plus, there's a free shuttle from town to the park, so parking is no trouble.
For more traditional camping options, click the button below and explore Zion campgrounds with The Dyrt…
Camp Here
---
2. Red River Gorge, Kentucky
For a double whammy, introduce your friends and family to camping and rock climbing at Red River Gorge in Kentucky. It's fun to just watch other climbers, but people without climbing experience can still give it a try if they're feeling ambitious — private guides are available for first-timers.
Or you can just soak up the many trails and scenic views in the area. This park is a good choice for a group because you'll find cabins and campgrounds within close proximity of each other. So the camping enthusiasts can pitch their tents, while the less enthusiastic can enjoy a little cabin luxury.
Camp Here
---
3. Edisto Beach State Park, South Carolina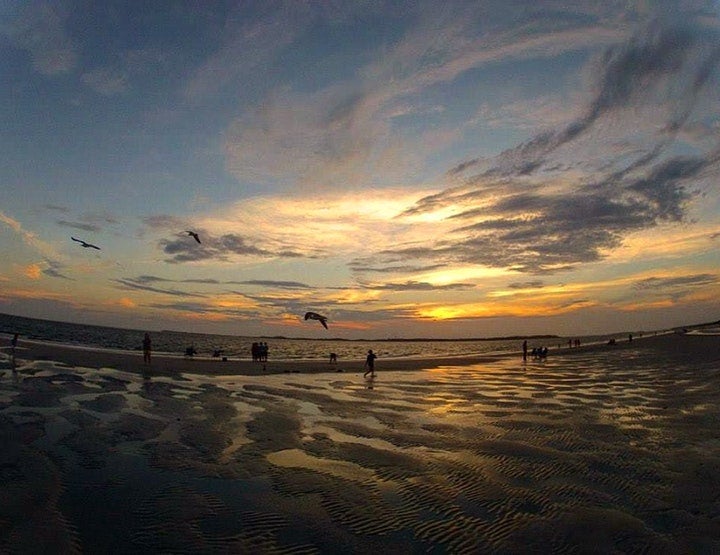 Go coastal in South Carolina at the 1,255-acre Edisto Beach State Park. On the edge of a salt marsh, the park has that wilderness feel but is less than 5 miles from shops and restaurants. There's Wi-Fi at the park office and a mix of campsites and cabins onsite, but make no mistake—this is still the outdoors, where you might spot a bobcat or an alligator along the four-mile nature trail.
Camp Here
---
4. Ludington State Park, Michigan

Between the canoeing, walking trails, sand dunes, and lighthouse you probably won't spend much time in your sleeping quarters, but it's nice to know you have options. The Beechwood, Cedar, and Pines campgrounds inside the state park offer cabins, mini cabins, and powered sites but they fill up fast. Alternatively the nearby town of Ludington has camping facilities as well.
Camp Here
---
5. Cloudland Canyon State Park, Georgia
Cloudland is a crowd-pleaser with gorgeous scenic views and waterfall hikes, plus it's only half an hour from Chattanooga, Tennessee. There's a huge selection within the national park that includes cozy cottages, quirky yurts, and campsites. It's an excellent spot for inexperienced campers, and it just might get them hooked on life outdoors.
Camp Here
---
6. Umpqua Lighthouse State Park, Oregon

You'll find Umpqua inside the Oregon Dunes National Recreation Area, where sand dunes can get as high as 500 feet. Convince your non-camping friends to check it out for themselves with the promise of yurts and cabins in the campground, including a deluxe yurt that is accessible for those with disabilities. This state park is still relatively undiscovered and as a bonus, some yurts overlook nearby Lake Marie.
Camp Here
---
7. Yosemite National Park, California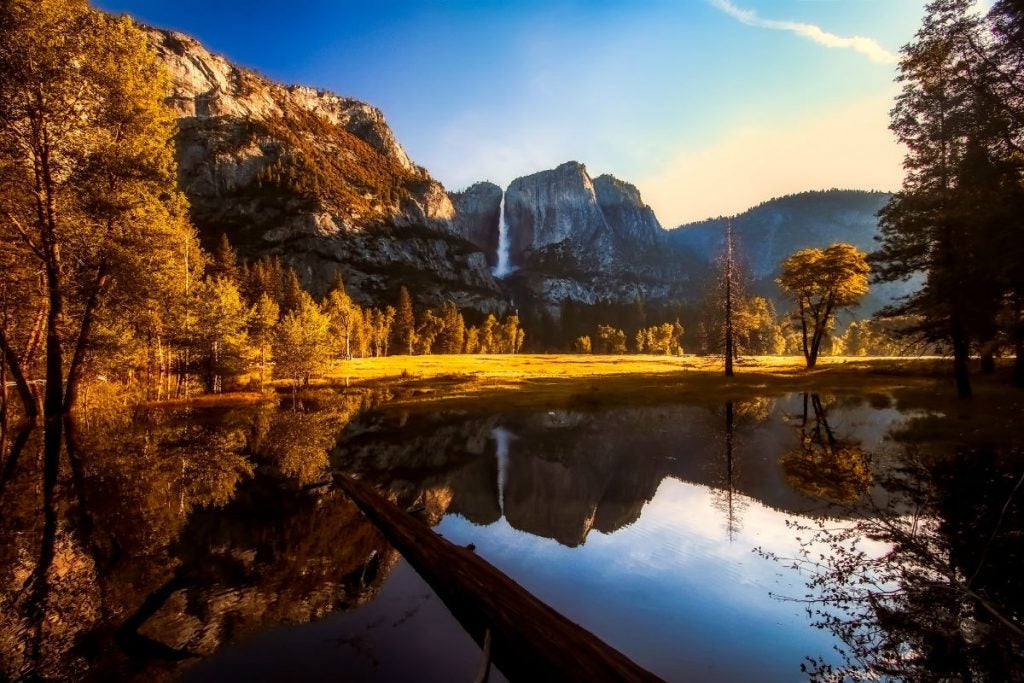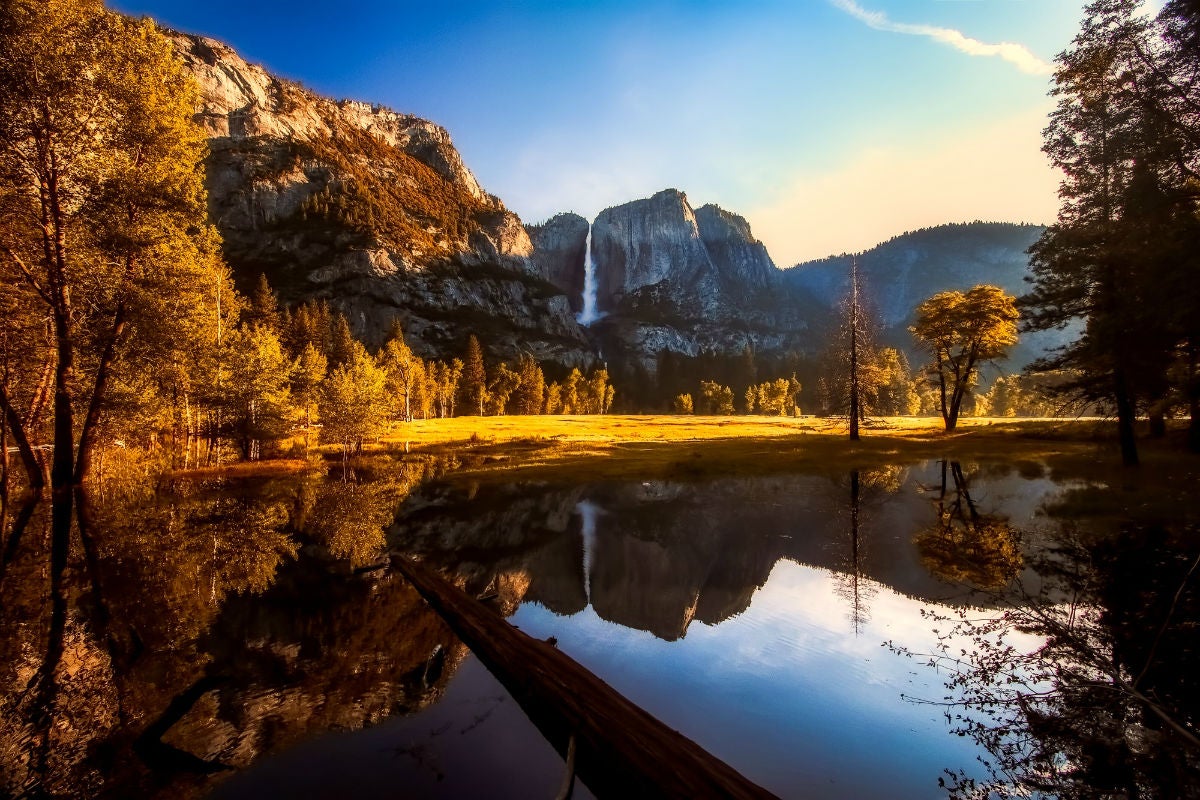 Yes, Yosemite can be wild and challenging. Yes, there are bears. But don't let that scare away your friends who don't camp! It is one of the most popular camping destinations for a reason, after all. Visiting Yosemite is a memorable experience for campers of all comfort levels, especially if you take advantage of campgrounds on the outer fringes of the park. Try Yosemite Pines RV Resort or Yosemite Lakes for yurts, cabins, airstream trailers, and campsites that give you easy access to the best of Yosemite.
Camp Here
---
Once you've convinced your friends that camping is the best, you can all plan your next camping trips on The Dyrt!
---