We know Earth is amazing. It's no surprise to those of us who love the outdoors that extraterrestrials would be interested in visiting this beautiful place.
UFO sightings typically happen away from the city, where light pollution doesn't cloud the night sky. If you're interested in exploring the possibilities of extraterrestrial contact, pitching a tent in one of these camping destinations and soaking up the bigness of our universe and beyond is a good way to start.
Camping with Aliens
Whether you're a believer in life beyond our solar system, or a skeptic of little green men, these five camping destinations and nearby campgrounds are out-of-this-world-awesome.
1. Roswell, New Mexico

In the 1940s, New Mexico locals saw a flying disk fly through the sky and crash somewhere in Roswell. While the U.S. military claims the sight was simply a crashed weather balloon, UFO-enthusiasts say otherwise. Some UFO fanatics claim that the U.S. military is still hiding one of the extraterrestrial bodies, or that the alien lived and infiltrated the military and may be influencing our policies to this day. This event gets brought up and re-investigated every few decades, making it seem even more suspicious.
While the conspiracy has largely been debunked, Roswell, New Mexico still attracts those with a penchant for expansive thinking.
Spend a few nights looking up at the sky at Bottomless Lakes State Park, one of the many stunning camping destinations where you can enjoy Earthling activities like standup paddle boarding, kayaking, swimming, and hiking.
2. Sedona, Arizona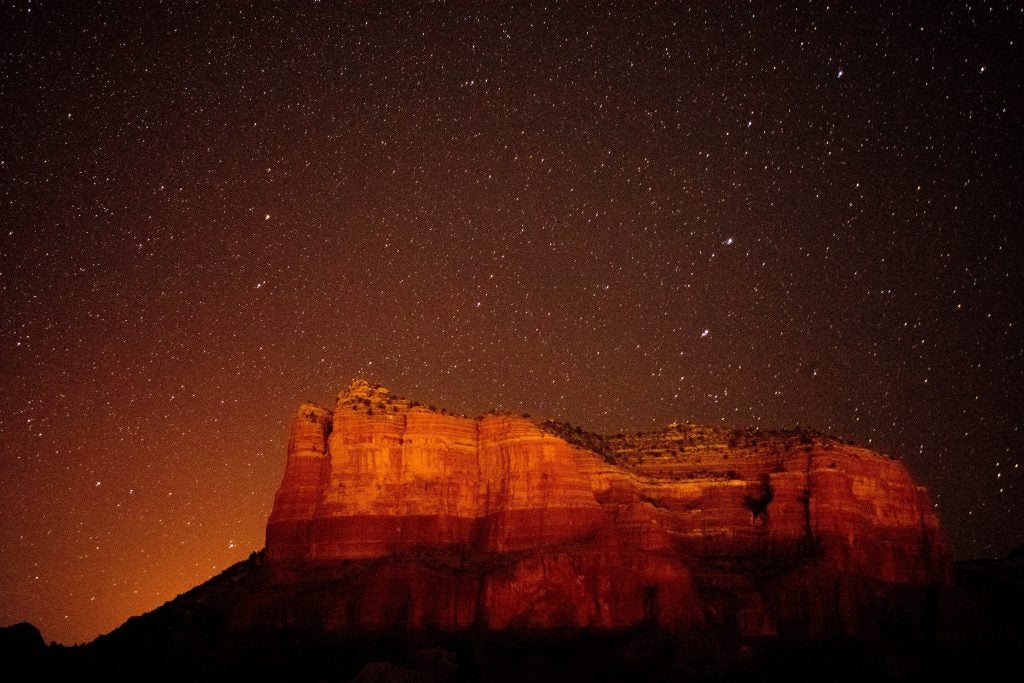 UFO spotters are no doubt familiar with Sedona, Arizona — a hotspot for extraterrestrial activity. There are UFO tours led by locals who guarantee sightings and interactions with space beings. It's said that the UFO activity is so strong, the aliens residing in the UFOs often grant human visitors with psychic powers and a sixth sense. (You'll find lots of those psychics offering their services in town.)
Sedona first appeared on the otherworldly scene in 1997 when residents of Arizona witnessed an array of inexplicable lights in the sky. Of course, the U.S. Military was quick to explain that the lights were a result of testing flares at a nearby base.
Then there are the Sedona vortexes — specific locations among the red rock spires of Sedona's stunning landscape where the Earth's energy is powerfully concentrated.
Camping in Sedona is a perfect way to explore the mysterious vortexes surrounding this peculiar town. Spend a night in the wilderness at one of the many surrounding campsites in Coconino Park and Arizona National Park. A few Dyrt camper favorites are Chavez Crossing, Crescent Moon, Camp Avalon, Manzanita, and Side Rock Campground.
The Dyrt camper Janelle M. was a big fan of Manzanita Campground.  "I haven't stoped thinking about this place since I left." Was it Sedona's special powers, or just the scenery that has this place stuck in Janelle's mind? You'll have to visit yourself and let us know. 
3. Mount Rainier, Washington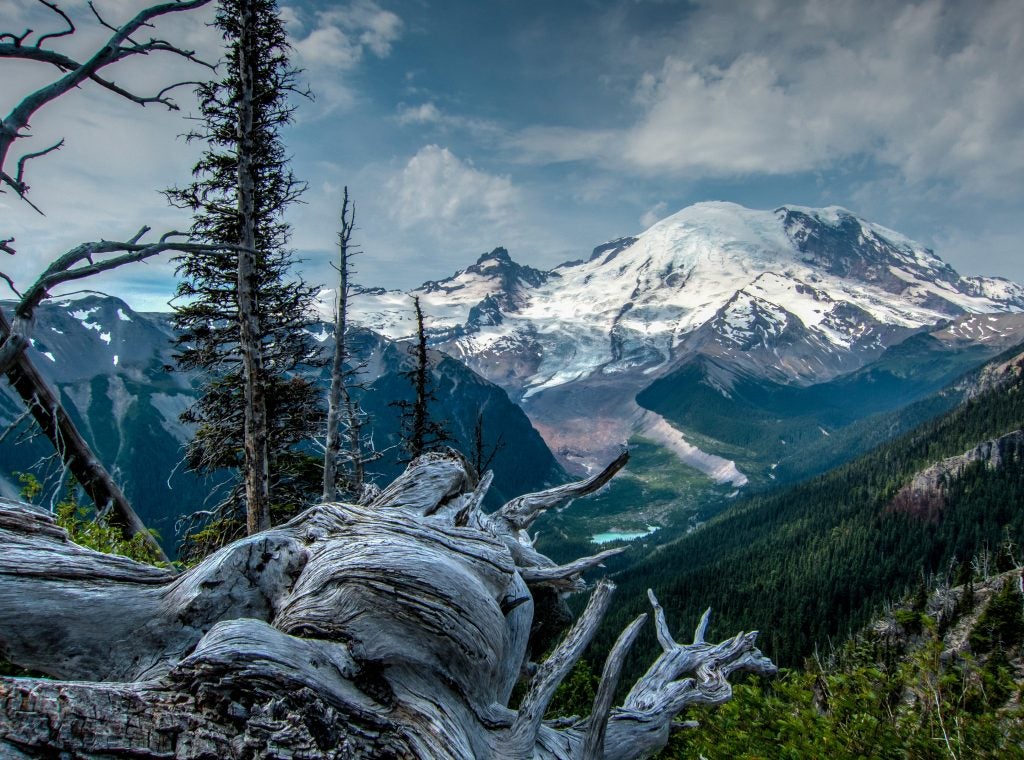 1947 was a prolific year for UFO sightings in the United States. In June 1947, Kenneth Arnold claimed to have seen nine UFOs flying erratically over Mount Rainier while he was piloting a small aircraft himself. The UFOs flew at over 1,200 miles per hour, and this incident was covered throughout the local media. This is also why many believe that most UFOs are shaped like flying saucers.
Mount Rainier has tens of pristine camping destinations throughout the park. You can camp along the base of Mount Rainier, or brave the trek to its summit. Some great options that offer views of the night sky are Camp Muir, Camp Schurman, Glacier Basin, Mystic Camp, Cougar Rock Campground, and White River.
The Dyrt camper Teah D. loves Cougar Rock in particular and says, "The views of this place are just breathtaking. Everyone should visit at least once in your life. By far one of my favorite places on earth."
4. San Gabriel, California
In the 1950s, Orfeo Angelucci took a job at the Lockheed aircraft plant in Burbank, California. On his commute home from work, he was contacted multiple times by extraterrestrials. In his book, The Secret Life of Saucers, he tells of the time he was taken back to the mothership where his consciousness planted into an alien's body. He lived for one week on another planet and reported that it was much more civilized than Earth.
Most of his sightings and interactions with aliens occurred near the San Gabriel Wilderness in Angeles National Forest, a refuge away from the city where extraterrestrials could easily hide while observing society. There are over twenty camping destinations within this region, with our favorite campgrounds being Bandido, Messenger Flats, Meadow Group, Chilao, and Gould Mesa.
The Dyrt camper Engelbert H. recommends Buckhorn Campground and says, "This place is filled with life and is a great place for families to bond and have fun."
5. Tobacco Root Mountains, Montana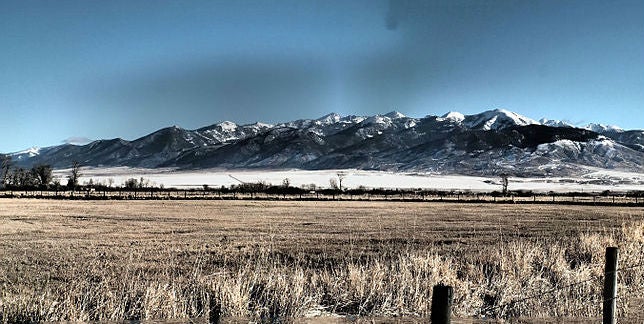 In 1947, Vernon Baird was piloting a plane between Yellowstone and the Tobacco Root Mountains. He witnessed a flying saucer split in two and disappear into the mountains. A search mission for the UFO revealed no findings.
The Tobacco Root Mountains offer plenty of places to camp and search for the fallen spacecraft. Stay at Potosi Campground, Balanced Rock, and Mill Creek Campground.
The Dyrt camper Brad T. recommends Potosi and says, "We love this area and make a trip to the campground each fall when we often have the place to ourselves." (Or so they assume…) 
---
The Dyrt is the fastest-growing camping app on web and mobile, with new features being rolled out regularly. If you love the outdoors, discovering ideal spots to pitch your tent, and being part of a rich and active community, then join us.
Popular Articles: