Do you have memories of summer camp as a kid?
The days of swimming in lakes, running through the woods to "capture the flag," weaving friendship bracelets, cooking up treats by the campfire, and making new friends to give them to are days that stick with us, long into adulthood.
"The first hike I ever took was at summer camp in The Adirondacks when I was ten," remembers The Dyrt's Managing Editor, Britany Robinson. "We put on blindfolds and held on to the shoulders of the person in front of us. We tripped on roots and giggled at our inability to see at first. But eventually we fell into the rhythm of walking silently, listening to the subtle sounds of the forest, and breathing in the many scents of nature. We took our blind folds off at the top of the mountain (it was probably more like a hill) and found ourselves at a stunning viewpoint. I've loved spending time in the woods ever since."
As adults, those memories likely contribute to our conviction to spend time outdoors with our own kids, doing some of those same activities. And while you can't join your kids at most summer camps, you can send them off to begin their own lifelong relationship with the Great Outdoors.
1. Tripp Lake Camp, Poland, Maine
Maine has one of the highest concentrations of summer camps in the country, and Tripp Lake Camp in Poland, Maine is one of the best-regarded girls' camps in the northeast. Nestled on the picturesque banks of Tripp Lake, it offers an abundance of land and water sports, equestrian programs, and art and theater programs to keep your girls busy all summer long.
More Info
---
2. Raquette Lake Camps, Hamilton County, New York
For over 100 years, Raquette Lake Camps has been offering summer camp programming in the Adirondacks for both girls and boys ages 6 to 15. Considered the "Harvard of summer camps," Raquette Lake Camps has extensive programs in gymnastics, horseback riding, water sports, arts and theater and more.
More Info
---
3. Camp Manitou, Oakland, Maine
Owned and operated by a former Camp Manitou alum, Camp Manitou in Oakland, Maine is a premier camp for boys ages 7 to 16. Located on Belgrade Lake, Camp Manitou is perfect for boys who want to enjoy nature, culture, and new activities. With staff from around the world, Camp Manitou offers cultural experiences along with activities like whitewater rafting, ice hockey, and more. The camp even offers SAT prep!
More Info
---
4. Camp Walt Whitman, Piermont, New Hampshire
Located at the edge of the White Mountains National Forest in New Hampshire, Camp Walt Whitman is a boys and girls summer camp offering a wide range of outdoor activities like swimming, backpacking, whitewater rafting and more. Jake and Maggie Gyllenhaal once attended! With an idyllic New England backdrop, it's not hard to fall in love with the Great Outdoors at Camp Walt Whitman.
More Info
---
5. Camp Chief Ouray, Granby, Colorado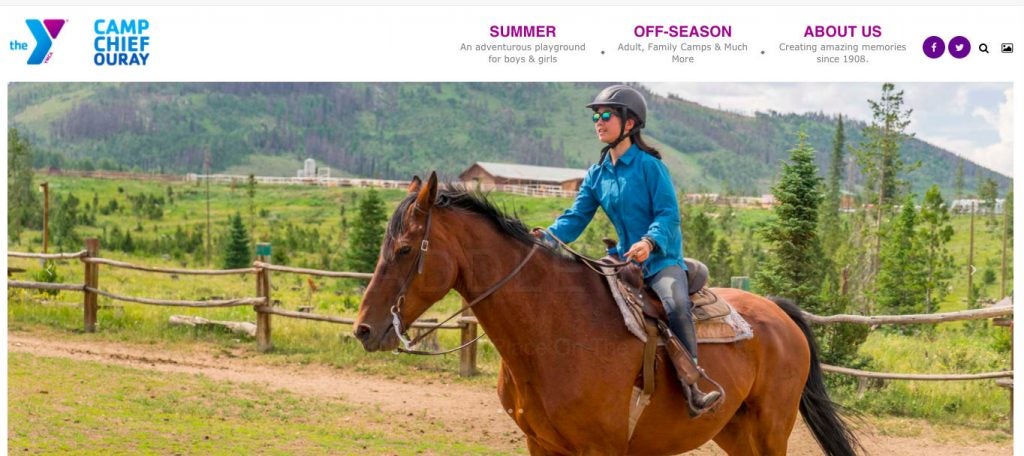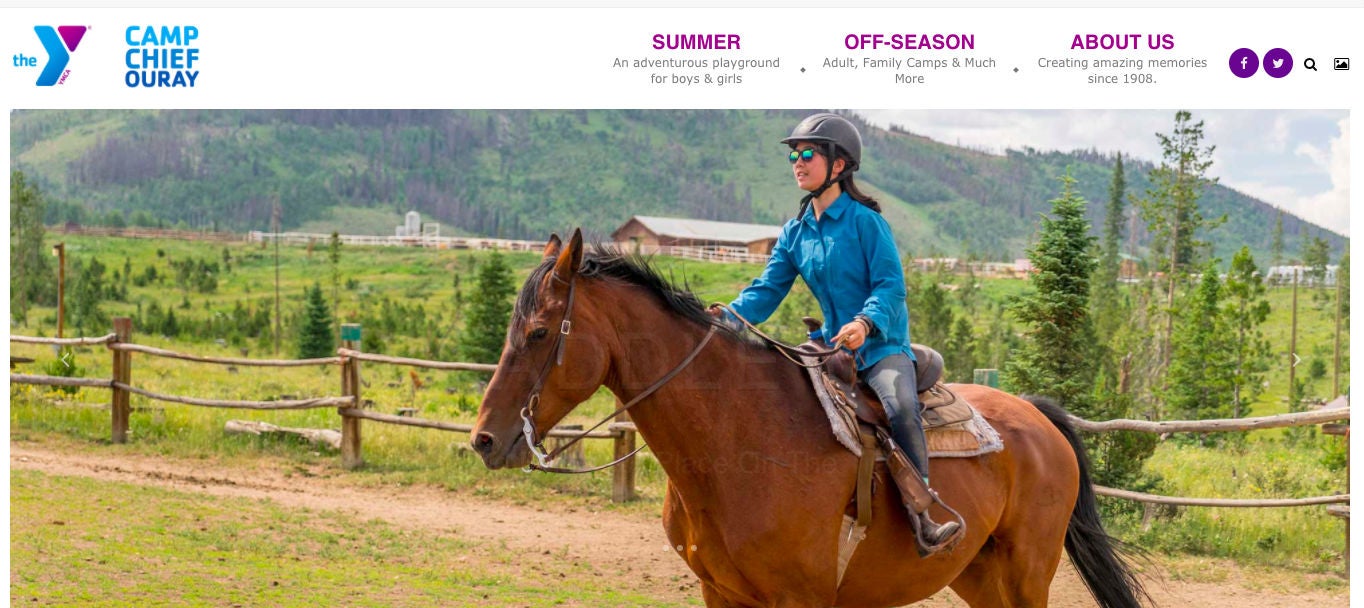 Welcoming its first campers in 1908, this YMCA ACA-certified summer camp was named after the local Native American leader, Chief Ouray. With a home base in the Colorado mountains, campers at Camp Chief Ouray can dive into the wilderness through themed adventures like "Shark Week," "Jurassic Park," and "Rodeo Roundup." Open to boys and girls ages 7 to 17, Camp Chief Ouray offers leadership training, trekking and backpacking, horseback riding and much more.
More Info
---
6. Camp Skylemar, Naples, Maine
Located on 200 acres of shoreline on Trickey Pond in Naples, Maine, Camp Skylemar is an all-boys summer camp that includes a five-hole golf course, tennis courts, sports fields, and just about any water sport you can think of. Open to boys seven to 15, Camp Skylemar offers seven-week sessions focused on sports and outdoor activities.
More Info
---
7. Trackers, Portland, Oregon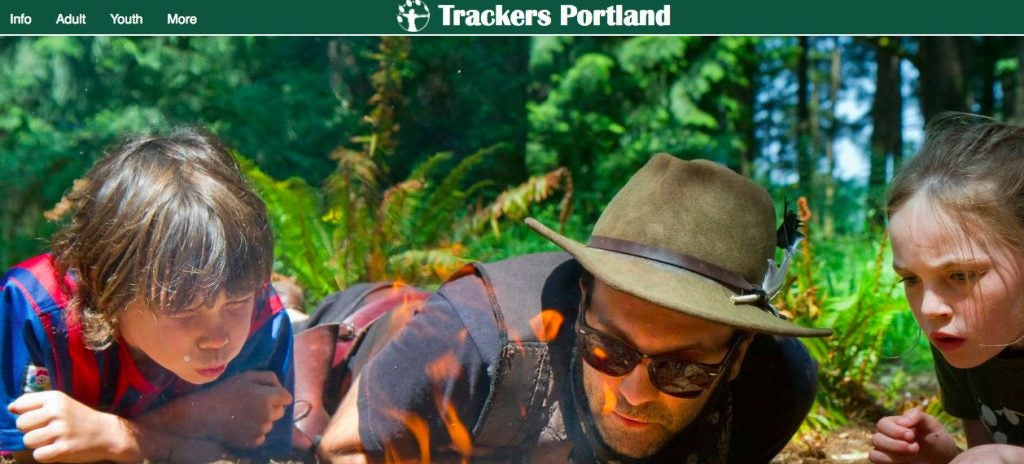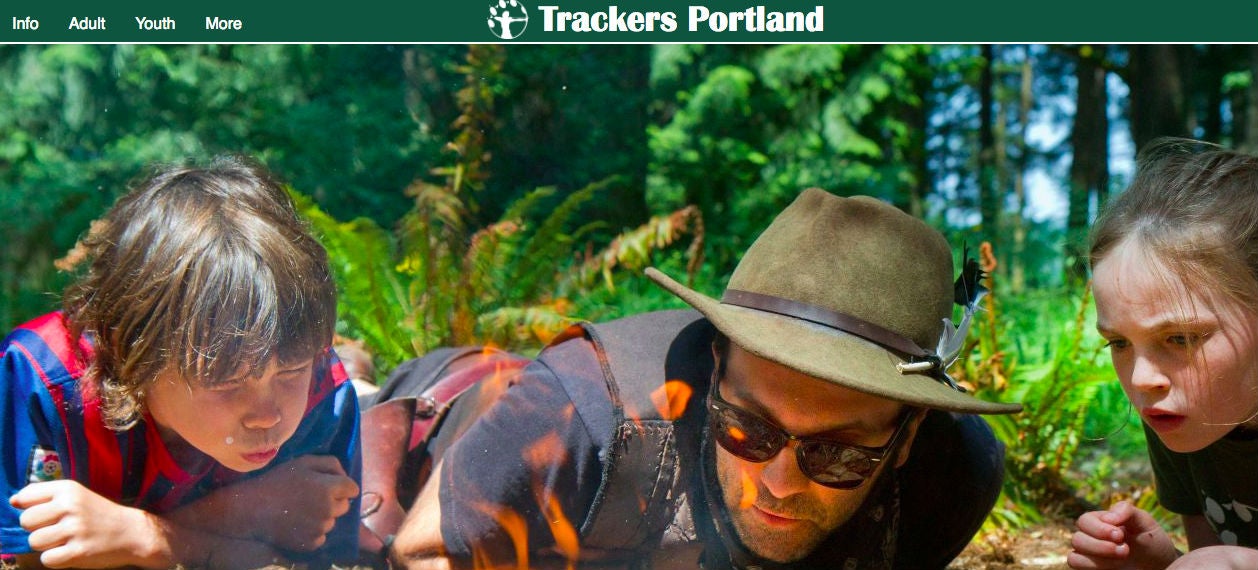 Trackers is a Pacific Northwest favorite of the kids who enjoy both day and overnight camps, and the parents who send them there. The week-long overnight options feature themes including, "Stealth, Archery, and Wilderness Survival," "Paintball Adventure," and "Faeries, Elves, and Mostly Friendly Dragons." We kind of wish we could still go to these.
More Info
---
8. Camp Fitch (YMCA), Springfield, Pennsylvania
The photo above is not from that famous Nickelodeon show, Salute Your Shorts. It's Camp Fitch in Springfield, Pennsylvania, which has been around for over 100 years. Sitting on the banks of Lake Erie, Camp Fitch is a traditional summer camp for boys and girls ages 6 to 16. Kids can choose a flagship experience, or one tailored to their interests, like Equestrian, Tech Focus, or Health Focus.
More Info
---
9. Wilderness Adventures, Multiple Locations
Wilderness Adventures offers 45 outdoor adventure trips for students throughout the year. Perfect for junior high and high school students, each outdoor adventure trip focuses on developing leadership and wilderness skills. Choose from locations in the Adirondacks to Yellowstone to Costa Rica and many other international locations around the world.
More Info
---
10. Outward Bound, Multiple Locations
As one of the original outdoor expedition program for school aged kids, Outward Bound serves over 35,000 students annually. With 11 chartered Outward Bound schools across the United States and over 1,000 domestic and international trips, students can choose from a wide variety of skill courses. Learn new skills like canoeing, backpacking, rock climbing, sailing, and more with other likeminded students from across the country.
More Info
---
The Dyrt is the fastest-growing camping app on web and mobile, with new features being rolled out regularly. If you love the outdoors, discovering ideal spots to pitch your tent, and being part of a rich and active community, then join us.
Popular Articles: