About
Meadow Group Campground
Meadow Group Campground is located off State Highway 2 between the Manzanita Loop of the Chilao Campground and the Chilao Ranger Station, 26 miles north of the 210 Freeway in La Canada, California. The campground offers access to a wide variety of recreational activities within the beautiful Angeles National Forest. Natural Features: The Meadow Group Campground is located within the Los Angeles River Ranger District, which is bordered by the Los Angeles Basin on the south, the San Gabriel Wilderness Area on the east, the San Gabriel Mountains on the north, and the junction of Interstate 5 and Highway 14 on the west. The campground is at an elevation of 5,300 feet amid Coulter pines, scrub oaks and grasslands. Visitors might see birds and squirrels along the nature trails, and the area is particularly known for its variety of woodpeckers. Recreation: This campground is a quarter-mile from the San Gabriel Wilderness, with hiking, biking and equestrian trails. The Chilao Visitor Center is located 1.5 miles north of the campground. It offers exhibits and information about the area, campfire programs and excellent bird watching opportunities, including ten species of woodpeckers. Facilities: The campground will accommodate two groups. Area 1 accommodates up to 24 people and has three picnic tables and fire rings, and one water spigot. Area 2 can accommodate up to 80 people and has ten picnic tables and fire rings, and one water spigot. Flush toilets are available, but are shared by both groups. Nearby Attractions: State Route 2, the Angeles Crest Scenic Byway, is a National Forest Scenic Highway. The highway, as it winds along the San Gabriel Mountains, offers spectacular views of nearby peaks and valleys. Several vista points along the road offer the traveler expansive views of the Mojave Desert, the San Gabriel Mountains, and the San Gabriel and Pomona Valleys. ACTIVITIES Biking: Mountain Biking Interpretive Programs: Educational Programs Hiking Wildlife Viewing
Operator
USDA Forest Service
Location
Meadow Group Campground
is located in
California
Directions
From the Los Angeles basin side of the San Gabriel Mountains: drive to La Canada via the I-210 (Foothill Freeway) to the State Highway 2 (Angeles Crest Highway) exit. Turn north towards the mountains. Stay on State Highway 2 for 25.6 miles to the lower Chilao Road (Forest Service Road 3N21); turn left onto lower Chilao Road. Proceed west 1.2 miles to the entrance gate on your left. Use the combination you obtained when confirming your reservation to open the gate.
3 Reviews of Meadow Group Campground
1st Time Campers Workshop
April 2, 2018
I hosted a Girls Who Hike LA 2nd annual 1st time campers workshop where I taught girls
To camp for the first time. This place was a great choice. The scenery was beautiful and the space was great for all 15 of us. I was also able to reserve this space which was ideal for me. The campground only allows 6 vehicles and you do not need a permit to park there unless your not park of the 6 vehicle rule. The 6 vehicles are covered under the cost of the campground. The water source was not working when we went and the bathrooms are located on the other campground next to ours so it wasn't fun if we had to go to the bathroom at night. This site does not have any bear canisters yet the trash cans are bear proof on the campsite. There was only one real place to hang 1 hammock and you have to make sure you call the office to get the combination code so you can open the gate. I had to call the day we went and I was able to get the code from the visitors center people. We got very lucky and we all participated in the Chilao Visitor Center Star Gazing event 1 mile from our campground. It is walking distance away. I have to warn you the weather changes dramatically from day to night. I checked many different weather websites for weather and they all lied to me. The best was to get the weather was to call the Chilao Visitors Center. Meadow Group Campground IS within the Chilao Campground. You get absolutely no service while you are camping. The visitor Center has a phone if you need to call someone or if you go up the highway 2-3 more miles there is a restaurant called Newcombers where they have WiFi and some really great food! Pets are allowed at this campsite but require a permit. DO NOT BRING YOUR OWN FIREWOOD! They encourage you to collect wood around your campsite. I would recommend bringing a hatchet or axe to help break down some of the larger wood peices. It was freezing at night it got below 30 degrees prepare for cold weather at night just in case! We had no issues with animals! All around this is a great campsite!
Site
Meadow Group Campground
Big space for big group
XTra Large spacious site. Around the area There was an some reminense of an old ampitheater which lead to some pretty fun stage show acting activities. Other than, plenty of open space to start your own camp village. Very large parking spot for many many cars. Security gate to close the parking lot and prevent strangers from driving in. Went during mid June so it was really hot. High 80's. there was an ok amount of shade. As the trees are sparsed apart around here. There are 2 very very old low pressure flushing toilets around the area. A water spigget and water pump for pottable water.
Site
Meadow group campsite 2
Meadow Group 001
We occupied Meadow Group campground 001 back in September and had a blast! -1 star for toilets being closed without notice (we received notice of no running water). #1 is the smaller group campground and located at the top. The downside to this is that people who reserved site #2 didn't pay attention, and had set up camp before we arrived. #2 is MUCH larger and suitable for groups up to 100 (like boy scouts, church groups, etc). In addition, the larger group had not informed their campers of the site setup, so we ended up on gate patrol and providing directions all night. It's definitely not very private; however, there is plenty of space to feel like you're really out in the great outdoors, as well as for parking, tents, and play.
2019 Campground Review Contest
California & Hawaii
CA, HI
Review Campgrounds.
Win Prizes.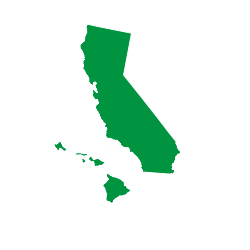 GRAND PRIZE $100 to IceMule Coolers
4 RUNNERS UP WIN $50 to Grub Stick
GEAR DEALS FOR CAMPERS
Get 20% off flexible backpack coolers.