This article on RV camping in the winter is brought to you by GCI Outdoor, who offer a wide variety of cozy camping chairs. For your next cold camping trip, grab an electric blanket and snuggle up in one of GCI's super comfortable camping rocking chairs.
---
Anyone that's been RV camping in the winter knows that it isn't as cozy and carefree as you might assume. The cold can be relentless, and it takes the right kind of preparation to keep it under control. Without the proper precautions, you may soon find that heat is escaping from every crack, condensation is building up, and the bedroom remains stubbornly freezing while the main living room is sweltering.
And there's no better way to prepare for winter RVing than from the people who know it the best. That's why we recently dropped a question in our Facebook Campfire group, with the hope of gleaning some of our community's RV camping wisdom. We asked for their top tips for RV camping in the winter. And as usual, the answers started rolling in immediately.
Of course, there were the cheeky suggestions from people that are clearly not cold weather RVers: "Rent a cabin," camp in "the Virgin Islands," or simply "don't do it." But the bravest and toughest folks in the campfire group had some awesome suggestions. Let's learn from their experience.
In addition to this winter camping advice, we recommend downloading The Dyrt PRO. With our upgraded app, you can download maps, campgrounds and photos for offline use. No service? No problem.
Advice for RV Camping in The Winter, from RV Experts

How To Keep Yourself Warm
The most obvious first step to RV camping in the winter is to make sure you have plans to keep yourself warm. All the RV prepping in the world won't matter if you can't stay warm enough to enjoy your trip. Here's a few different tips and recommendations for keeping yourself warm in frigid winter conditions.
Get a portable heater that is safe for indoor use. Campfire member Paul M. suggests picking up a Mr. Heater Buddy (MH9BX). This model offers enough power to heat spaces up to 225 square feet, which is a perfect fit for heating your living space or bedroom in an RV. It's a propane powered heater with multiple safety features, which will give you the peace of mind that nothing will go wrong. It will automatically shut off if it's tipped over, if the pilot light goes out, or if it detects low oxygen levels. This is a great way to ensure you have a safe, reliable heat source for specific rooms or in case your primary RV heater goes out. And at just $68.99, the Mr. Heater Buddy is an affordable addition to any RV that you'll be happy to have.
You can bring down the budget even further by going for electric blankets instead of a space heater. There are tons of options on Amazon to choose from, the best selling electric blanket starts at only $33.99.
For a no-tech option, Jill L. offered this clever advice, "Use Nalgene bottles filled with hot water in the foot of a sleeping bag. This will act like a hot water bottle, but without any leaks. I don't recommend using any other bottles. This will also provide you with water that isn't frozen in the morning for your coffee." Pretty simple, but also a pretty brilliant solution.
---
Prepare for your next winter adventure by downloading maps. The Dyrt Pro lets you download maps and campgrounds without cell service. "My alternative to using pro would be to drive back out to cell service".

---
How To Protect Your Water & Plumbing
Protecting your plumbing from freezing is one of the most important aspects of RV camping in the winter. And remember, it's not just water lines that are at risk, sewer lines are also susceptible to freezing. Taking the appropriate precautions before your trip, will help you avoid bad situations and it'll save you from trying to do repairs outside in freezing conditions.
A few campfire members recommended using heat tape: also known as heating cable, which is designed to provide heat to pipes in freezing temperatures. In combination with a temperature gauge, most heat tape can automatically turn on when temperatures drop into that critical freezing range. This provides automated pipe protection during winter. These "Easy Heat Freeze Free" heating cables, for example, are guaranteed to keep water from freezing down to -60 degrees fahrenheit! Some are more powerful still—so this should be one of the first modifications you make before tackling any serious winter weather in your RV.
Another tip from The Dyrt camper Sean P, is a low-tech modification that's popular with RV campers. Sean said: "make insulated skirting to go around the outside of the RV to insulate the underneath to allow the RV to retain heat better." This strategy combined with heat tape should all but guarantee your pipes' safety.
A final fallback option is to carry antifreeze with you, just in case your heat tape malfunctions. This trifecta of pipe preparation will get you through even the most severe winter storms.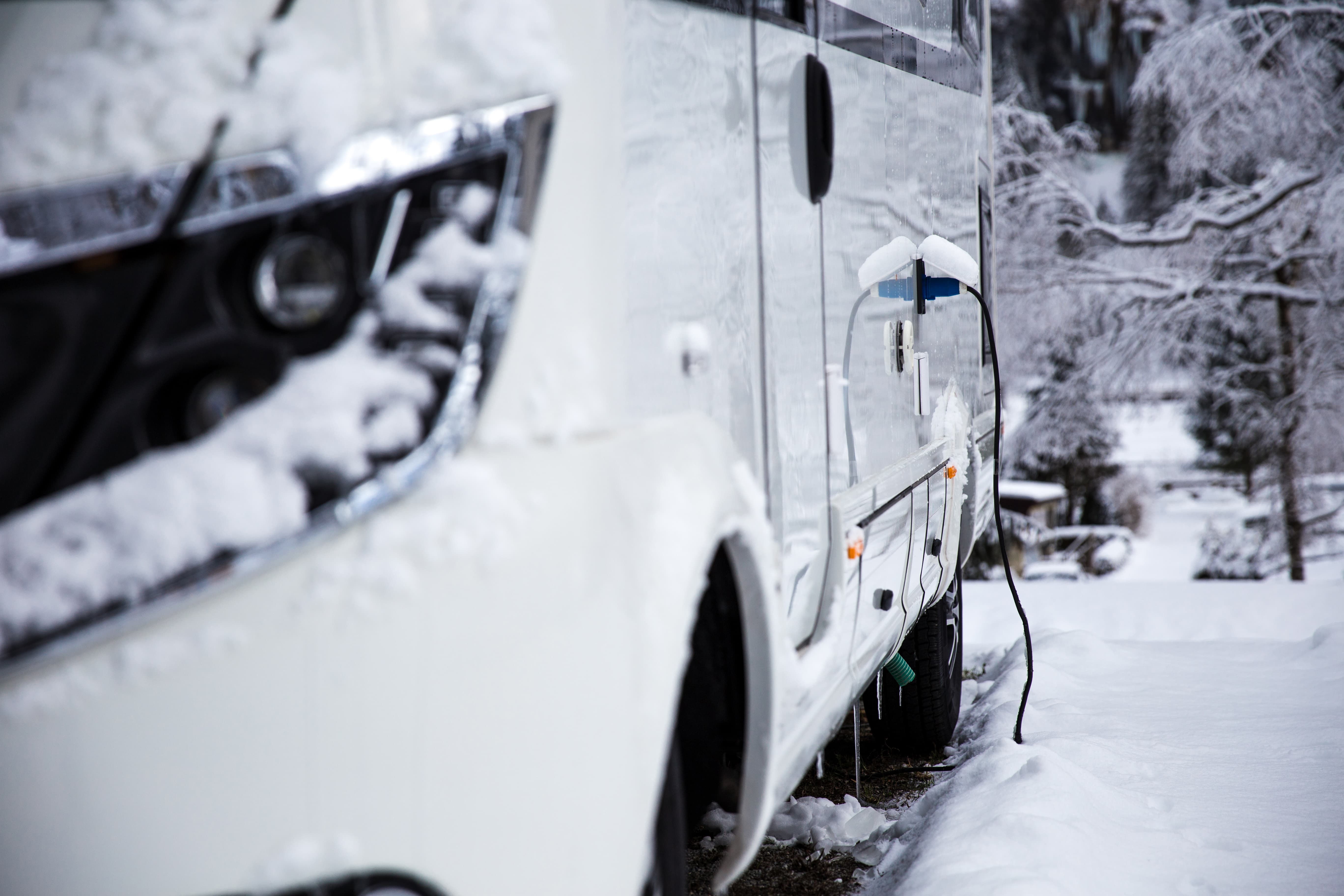 The Rest of The Best Tips (For Winter RV Camping)
Now that you and your pipes are safe and warm, what other cold weather provisions should you tackle? Luckily, one of The Dyrt's campfire members has a wealth of knowledge and experience on this topic. His name is Nate Y., and he even runs his own website with his wife, which is a great resource for practical tips on full-time RV/vanlife living, as well as other related wisdom.
Here's what Nate had to say:
"Manage condensation by cooking outside when possible and keeping roof vents open as much as the interior temperature allows."
Condensation in an RV over time can lead to the build up of mold and mildew, which is a much more serious problem than just a temperature control issue.
"Windows are a huge source of heat loss. Make/buy insulated covers and use them as much as possible."
This is a good tip for anyone heading into some serious cold weather. For example, winters in Alaska, North Dakota, Minnesota and Maine are some of the most ruthless in the country — you should definitely take extra precautions before confronting these frigid frontiers.
Or, just for those people with an older RV whose factory installed insulation is lacking. Whatever your particular circumstance is, this could be a modification that's well worth the time and money. Check out this in-depth article on the topic, they test a handful of different solutions on their own RV and give great feedback after trying each of them for a while.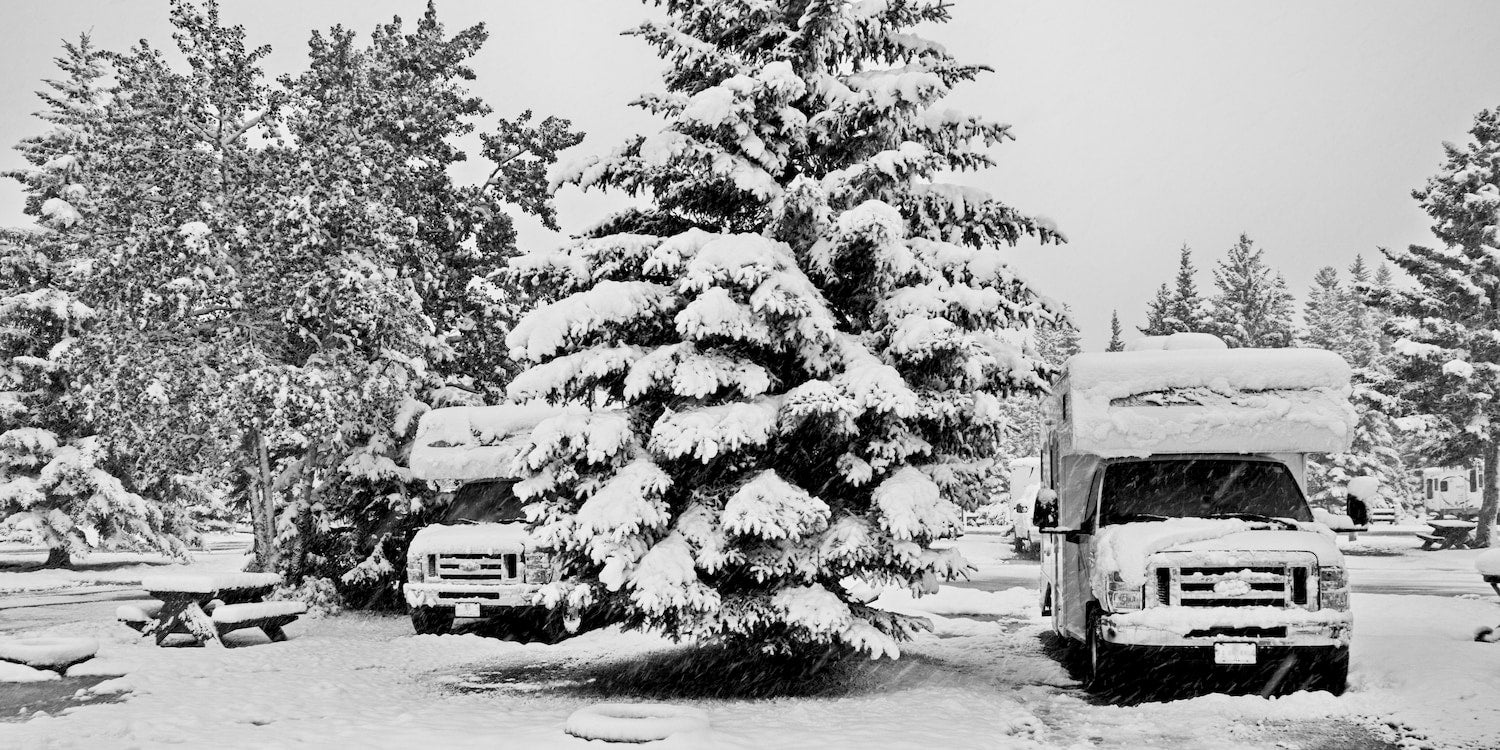 "Carry winter recovery gear. Snatch straps, shovel, shackles, tire chains, and traction boards; but more importantly, understand the limitations of your camper."
"Keep low-temperature windshield washer fluid in camper/tow rig. There is windshield washer fluid rated to -40F. Sometimes, when driving though, that washer fluid can still freeze. Mixing isopropyl alcohol into your windshield washer fluid will further decrease it's freezing point."
Great tip, and one that may be overlooked by RVers with limited cold weather experience. Here's a one gallon bottle of "all season" windshield washer fluid that will continue to work down to -27F. Pour it once and use it all year with confidence.
"Bring a shop broom for pushing snow off of your camper. Not only is it not good on the roof of your camper to drive with snow loaded on it; it's also illegal as it is an 'unsecured load' and is dangerous to drivers behind you."
A pro tip that could save you from getting a ticket. But more importantly, it will help you avoid creating a very dangerous situation for other drivers on the road!
"If you are driving something with a diesel engine, keep a backup bottle of diesel anti-gel in your toolbox and be diligent about adding the recommended amount to every tank."
Camping in an RV doesn't mean that you're automatically safe from the elements. There are a lot of factors to consider, some of which are entirely unique to RV camping. So, remember to take time before your trip to learn what conditions you may encounter, what extra provisions you should bring, and what facilities may or may not be available at your campsite during winter. Plan ahead to avoid a bad situation this winter!
And last but definitely not least, thanks again to the great members of our Facebook campfire group for sharing your knowledge. Please join The Dyrt Facebook Campfire if you'd like to weigh in and get more camping in your news feed!
---
This article was brought to you by GCI Outdoor.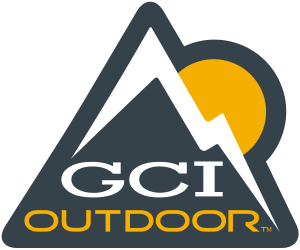 ---
Related Campgrounds:
Popular Articles: