Our recommendations for these RV camping gifts are based on providing value to campers across the country. Some articles may contain affiliate links. By purchasing through our articles, you help support this camping magazine.
---
Among campers, RVers are without a doubt the most gear-loving bunch. It's common at campgrounds across the country to see RV setups at campsites triple the size of their neighbors, decked out entirely with the flashiest gear. Whether it's curiosity or envy that draws your eye, RV camping gear makes for some of the most interesting gifts during the holiday season.
If you know an RVer looking to combine luxury with purpose (or you're just shopping for yourself), we've gone to some of our favorite brands to compile 16 of the best gifts for RV campers this holiday season. Make some extra room in the trunk for some of these top-tier RV camping gifts—you'll need it.
In addition these gifts, don't forget to recommend The Dyrt PRO to your RV-loving friends. It allows you to download campgrounds and maps for when you don't have service.
17 of the Best Gifts for RV Campers

Allow your loved ones to see America's most beloved natural lands this holiday season with an America the Beautiful parks pass. These passes not only give you free entry to all national parks in the United States, but also discounts on campgrounds and access to more isolated national forests and grasslands (ideal if you're planning a big summer road trip!) Buy Now: $80.00
---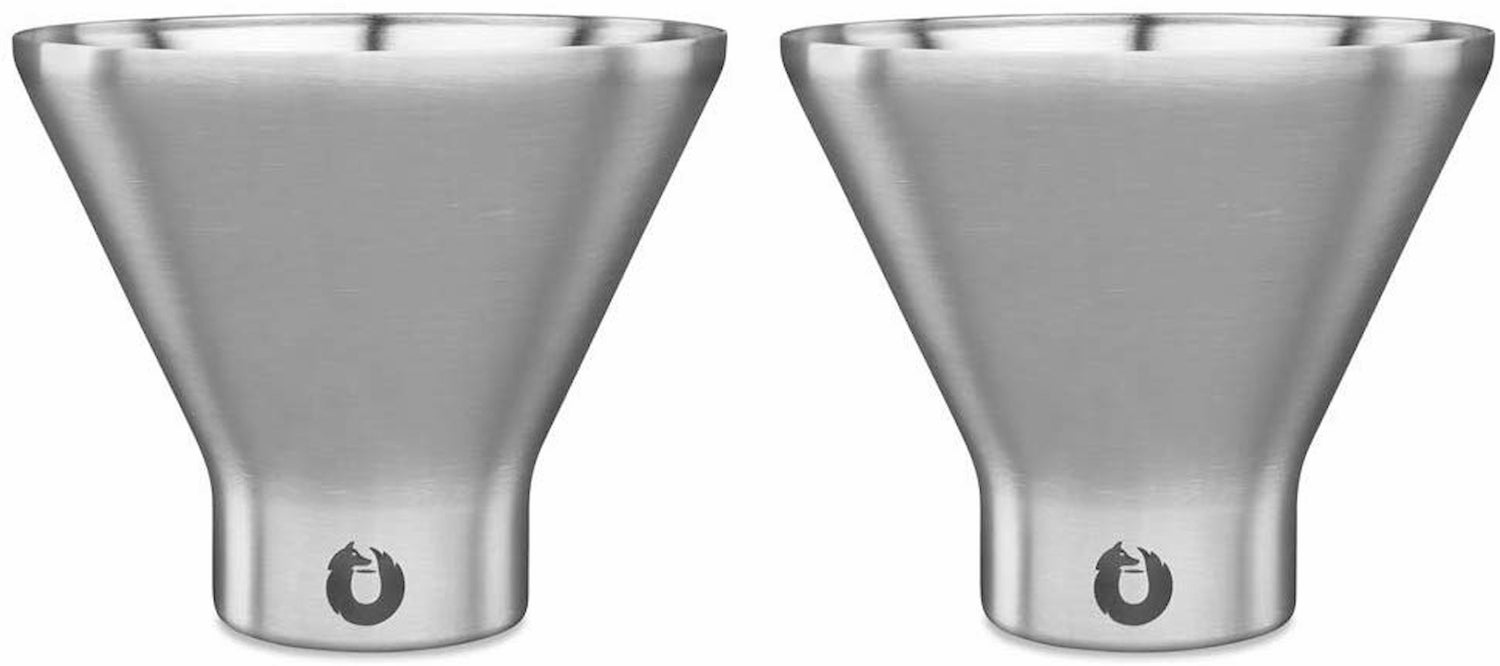 Why suffer through campfire cocktails in red solo cups or plastic mugs, when you could be using these insulated, stainless steel glasses? Their stemless design is lightweight, virtually unbreakable and easy to travel with. Plus, the 1mm rim mimics the feel of drinking from crystal glassware. Snag these RV camping gifts and add some extra class to your next campground happy hour. Buy Now: $34.99
---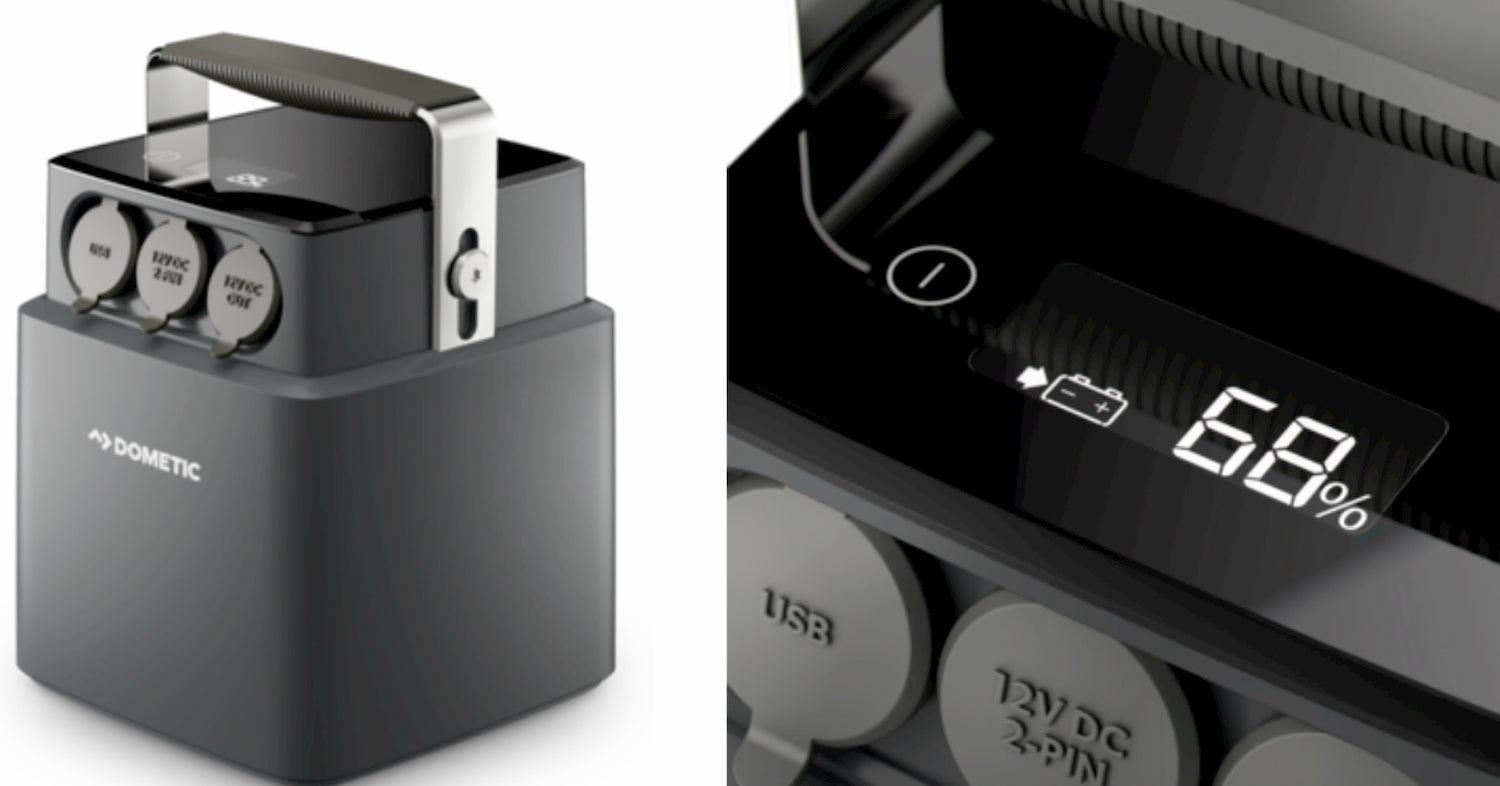 Have an adventurous RVer in the family? Let your loved ones keep in touch while off the grid with this rugged Dometic battery. Equipped with enough energy to power your fridge, phone and computer simultaneously, this battery will be sure to safely power your loved ones to even the most remote environments. Buy Now: $849.99
---

Some people enjoy the satisfaction of facing extremes, whether it's tent camping in the dead of winter or cowboy camping without a tent at all. Others know that "roughing it" is highly over-rated, and there's nothing wrong with being comfortable when you camp.
For the latter group, allow me to introduce a level of warmth and comfort you didn't know you needed while camping. The Cozee is equipped with five hours of power, a micro-plush side for comfort, and a water-resistant side for durability in the outdoors. And with two USB ports, you can even use the battery to charge your cell phone while you're warming up.
After going viral this summer and selling out, Life Giving Warmth has restocked their popular Cozee blanket with a lower price and better features. Buy Now: $249.00
---

Perfect for tight spaces, this organizer is great for smaller accessories that tend to fly around the RV as you drive. Pin this up in the bedroom or kitchen, and you'll never find yourself frantically searching under the seat cushions again. Buy Now: $19.38
---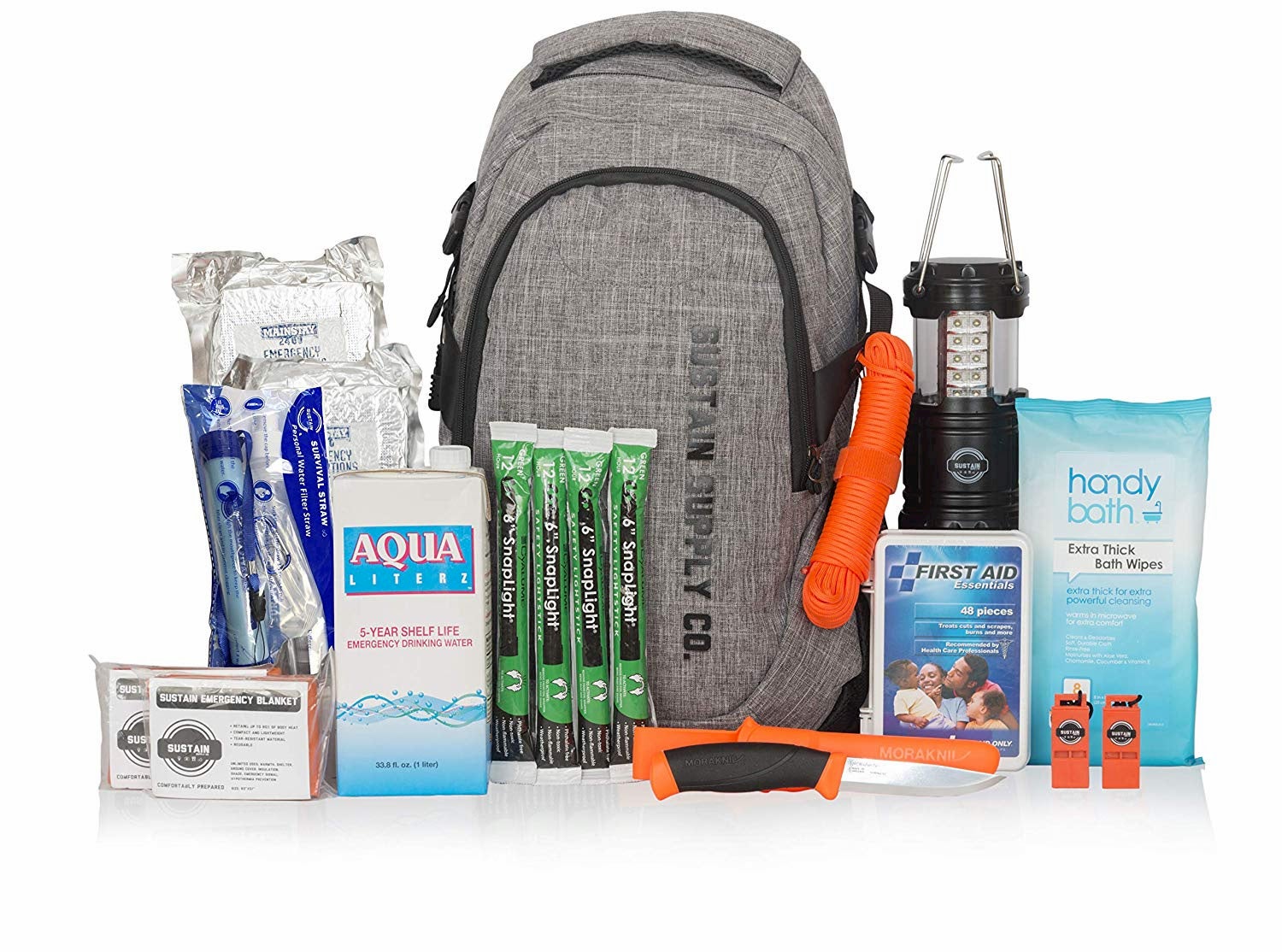 We love this product for RV owners. 72-hours of emergency survival supplies that come self-contained in a good-looking backpack. Stow it away somewhere safe, and then rest assured that you will always have three days of emergency supplies with you. The pack includes a 41-piece first aid kit, two water filtration straws, cleaning wipes, 50-feet of paracord, four SnapLights, two 2,400-calorie food rations, one LED lantern, two blankets, a fixed blade knife, and more! Buy Now: $99.00
---

One of the best RV camping gifts, this two-product bundle from Midland comes with their ER210 emergency weather radio and a pair of X-Talker walkie talkies. The weather radio has a built-in solar panel and a hand crank, which can both recharge the device's battery. Or you can always use an old fashioned wall outlet. The weather radio also has a built-in LED flashlight and an SOS morse code flashlight beacon. Combine that with two of Midland's best selling X-Talker walkie talkies and this bundle will make any RVer ecstatic for their next road trip. Buy Now: $89.99
---

Not all RVers like to stay in amenity-rich RV parks. Quite a few of them like to be self-sufficient and "boondock", staying overnight anywhere they can and not relying on utility hookups. It's these kinds of RVers that would especially love the TailGater Tire Table. It's a beautifully simple design; the powder-coated steel table cantilevers off of an RV's extra large tires. It also has a retractable and adjustable-height leg for extra stability. Because, at the end of a travel day, even the most hardened RVers appreciate having a place where they can eat or cook dinner. It's a small luxury that your RV friends would love to add to their setup. Buy Now: $139.95
---
When kitchen cabinet space is at a premium, something as small as this collapsible tea kettle can make all the difference. Collapse this kettle and stick it in your RVer's stocking! Buy Now: $27.99
---
Looking for more ways to make RV camping easier? Use The Dyrt PRO to download maps for offline use so you can easily find campgrounds during your RV road trip. RV campers love it.
---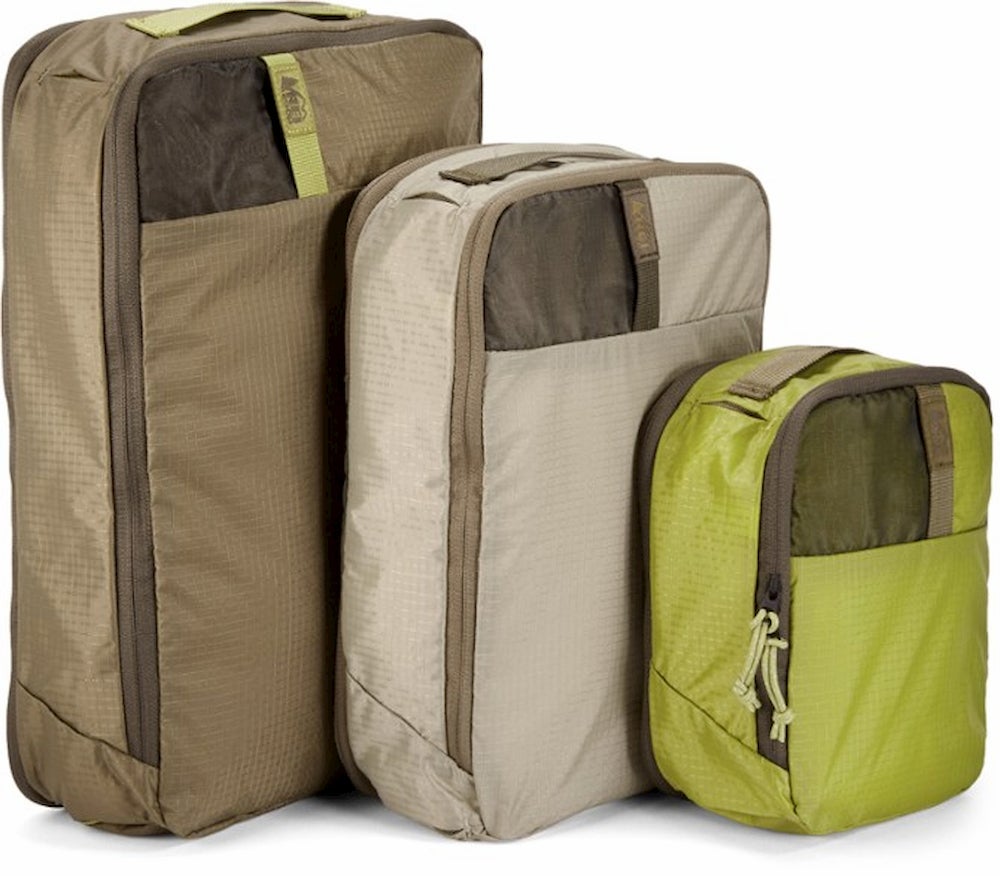 Even in RVs, space is often at a premium. This expandable packing cube set helps organize and limit what you bring along. It's also made with a durable water-resistant material, which helps protect the goods inside. And when not in use, the three cubes can be nestled within one another, making it easy to stow away until needed. Packing cubes are one of the best RV camping gifts, and really work well for any frequent traveler or camper. Buy Now: $44.95
---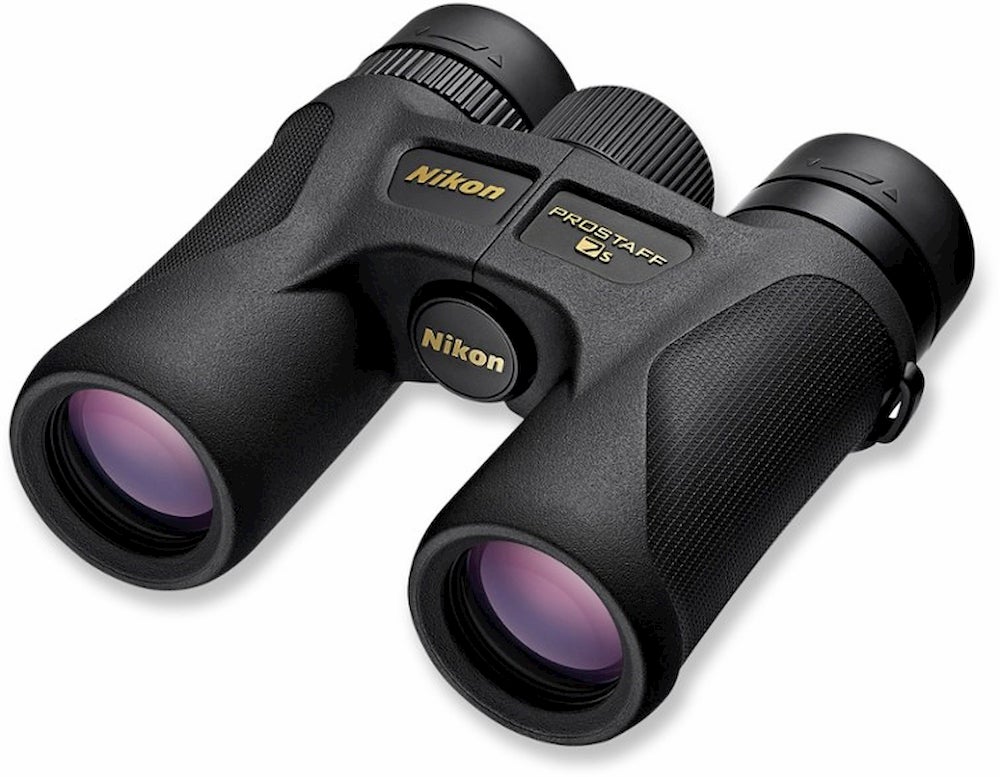 A good pair of binoculars is like a good pair of headphones; you have no idea what you're missing out on until you try them for yourself. If you're ready to upgrade to some high-quality binoculars, then these may be the perfect all-arounders for you. Their 10x magnification is enough for serious birdwatchers as well as casual nature admirers alike. They are also waterproof and fog-proof to ensure a crystal clear image in any condition. Buy Now: $199.95
---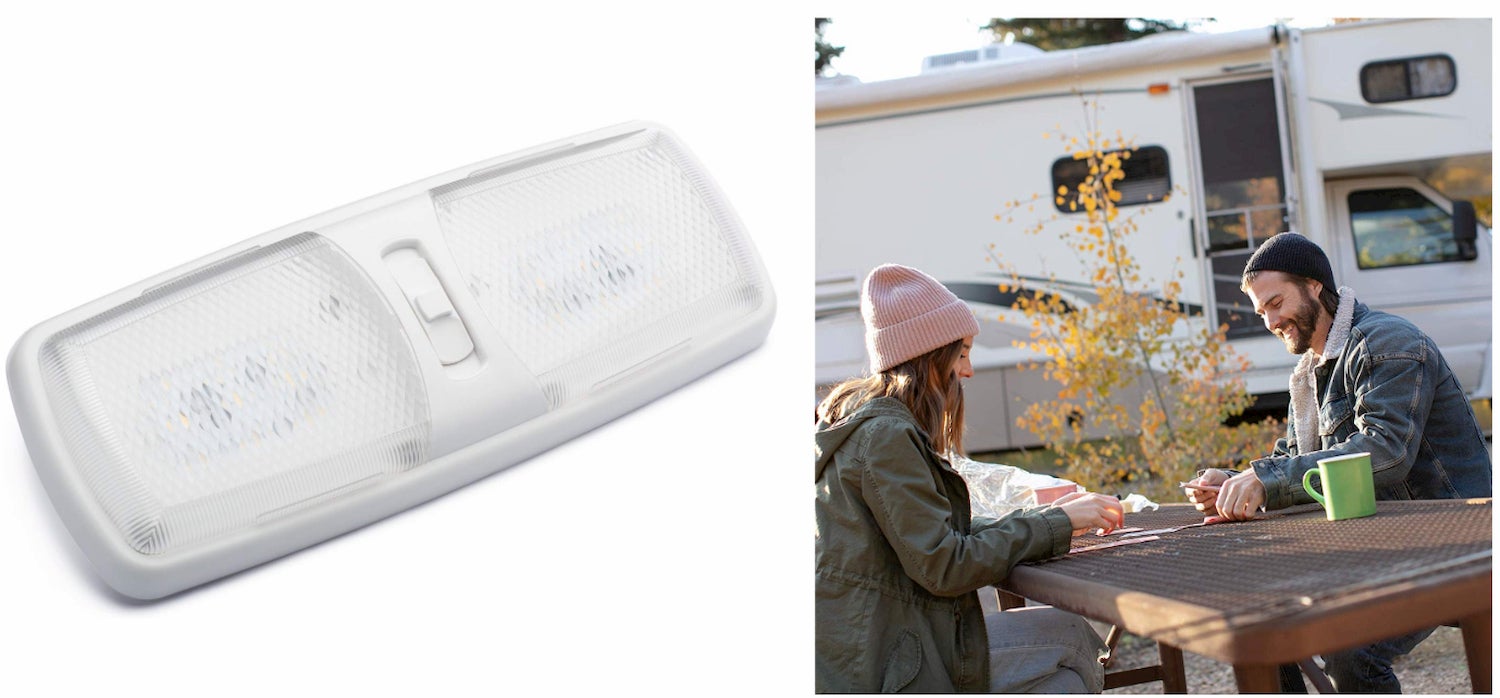 For gift givers that value practicality above all else, this one's for you. Because, while these dome lights aren't mavens of fashion, they are beautifully useful to any RV dweller. Their energy efficient LED bulbs have a 70,000 hour life expectancy, virtually guaranteeing you years of reliable lighting. Buy Now: $12.99
---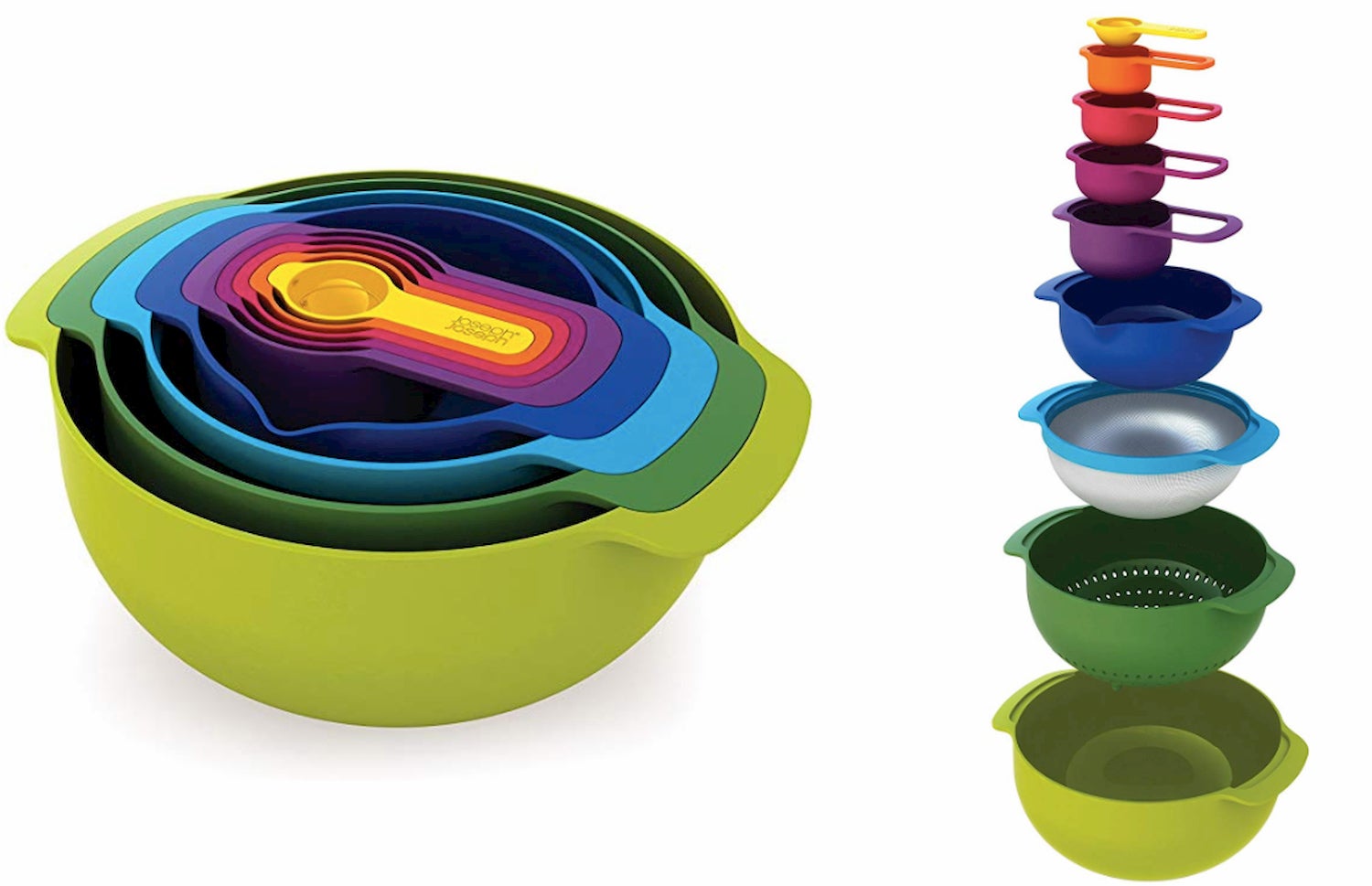 Life in an RV is undoubtedly adventurous, but with it comes a sacrifice: space. To stay organized with your cooking, we highly recommend the 9 piece nesting bowl and measuring cup set from Joseph and Joseph. These bright and colorful bowls and measuring cups snap and lock together to help save space. The set includes measuring cups, mixing bowls, a sieve and a colander. The bowls have non slip bases and those that are smaller have measurements and a pouring spout. Plus, they're BPA-free plastic and dishwasher safe. Buy Now: $26.31
---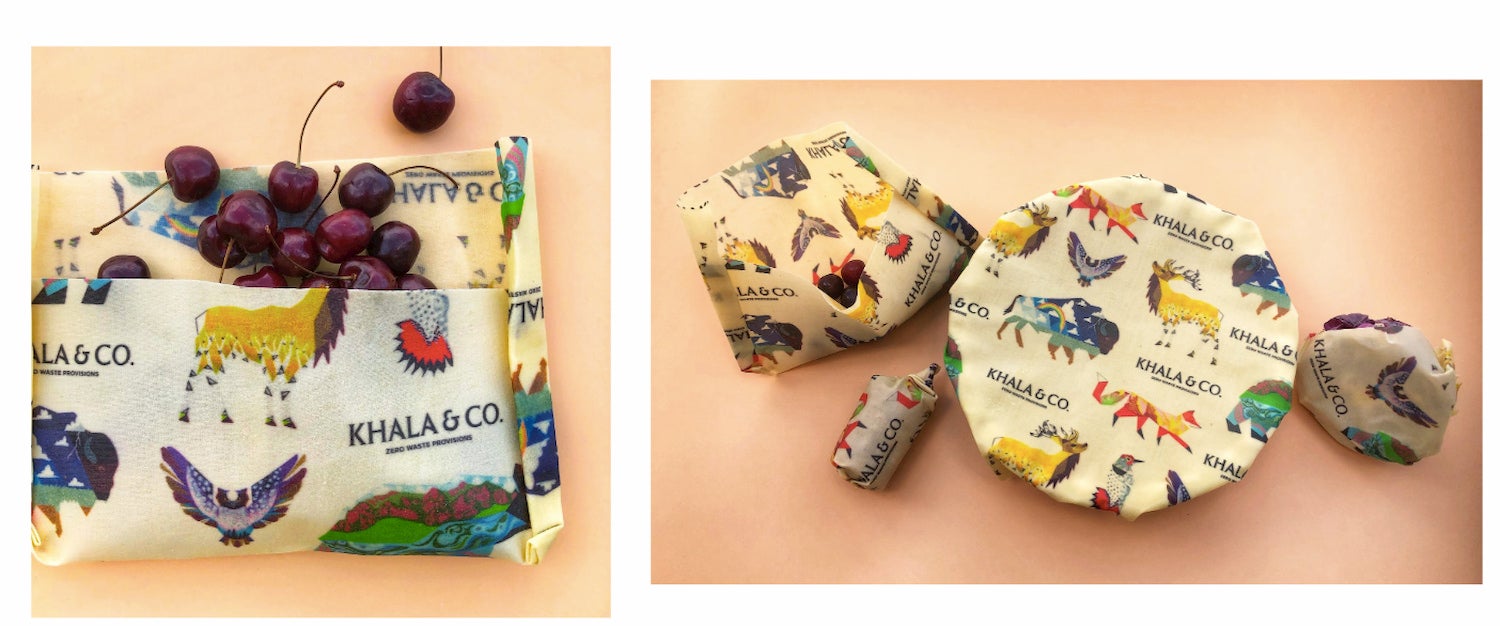 We highly recommend these eco-friendly beeswax wraps made by Khala Cloths if you're looking for sustainable gifts for RV campers. They are a sustainable, natural alternative to plastic food storage. Throw veggies, cheese or french bread in them for long lasting freshness. Really anything you'd put in a plastic bag, you can put in these wax wraps. You can wash them, reuse them and they are biodegradable, so mama earth will thank you. They are made from sustainably-harvested beeswax too. Buy Now: $22.99
---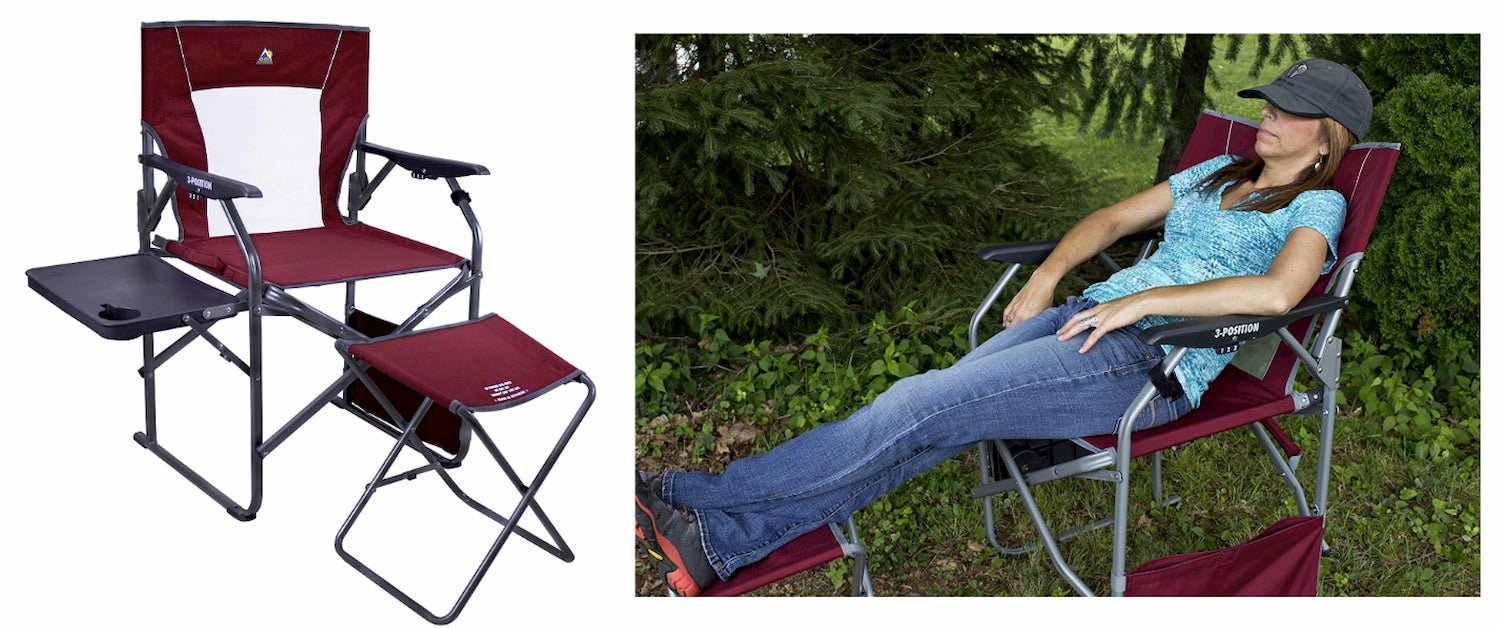 Every RVer needs this chair for lounging around the campfire. There is a plastic side table with a built-in cup holder. There is even an ottoman to kickback and relax after a long day of driving or exploring. The ottoman even fits in a side pocket on the chair. It packs down for easy storage. Buy Now: $77.00
---

OOFOS' Oocloogs are the perfect gift to maximize comfort while walking around at the campground, gardening or taking long walks. These clogs uses OOfoam™ technology, which absorbs 37% more impact than traditional footwear foam materials. This technology helps aid in the recovery process as well as reduces stress on sore feet, knees and back. Plus, they are machine washable. Your outdoor-loving friend or family member will love these shoes. Buy Now: $55.95
---
Related Campgrounds:
Popular Articles: