This article on family camping is brought to you by Wenzel. Their budget-friendly camping quilt will keep you warm throughout the night on your next family camping trip.
---
Family vacations can quickly become extravagant affairs, causing the budget to double or triple in no time. That's why we love camping. Not only does it get you out of the city and into fresh air, but it's affordable, and might even start a family tradition that the kids will love for years to come.
Plan Your Family Camping Trip on a Budget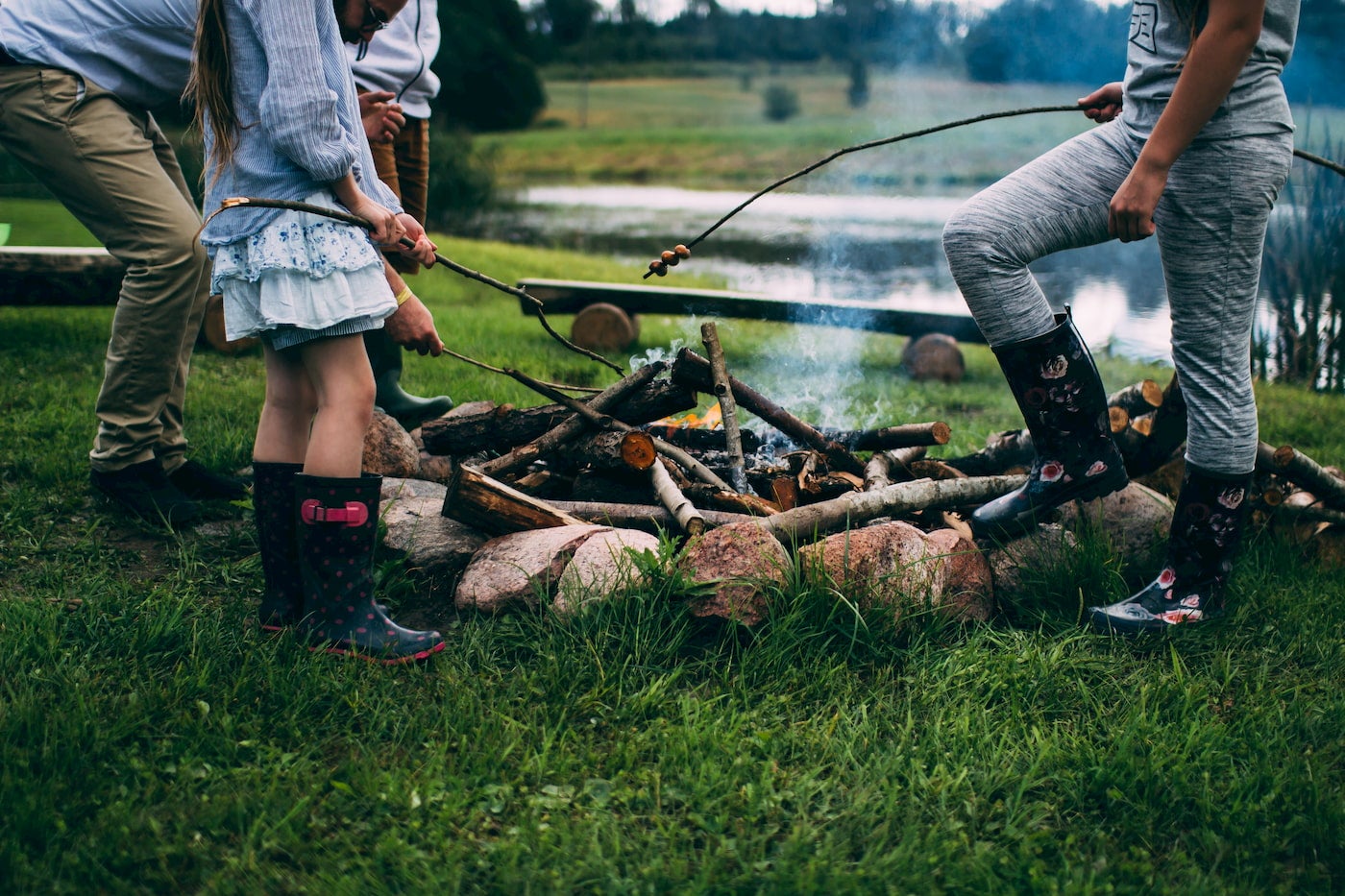 There are plenty of ways to reduce cost on a family camping trip, from the gear you use, to the food you buy, to the location you choose. These tips will help reduce cost on all fronts, so you can plan a budget-friendly camping trip the whole family will enjoy.
1. Rent or Borrow Equipment
If you don't already have camping equipment, reduce costs by renting or borrowing it. Upfront camping expenses can be lofty—once you've picked up a tent, sleeping bags, sleeping pads, chairs, stoves, and mess kits, you could be looking at $600 or more, depending on the size of your family. Thankfully, there are other options!
First, try borrowing equipment from friends and family. You may be able to round up enough equipment to offset the remaining equipment costs. Otherwise, look into camping rental options through local gear stores or REI. If you have a university nearby, they generally offer gear rentals for a fraction of the cost.
Companies like Outdoors Geek and Xscape Pod offer gear rentals delivered straight to your door. A four-person camp kit from Outdoors Geek costs $354 for four to seven days, and the Xscape Pod runs $470 for seven days.
2. Check Out Thrift Stores and the REI Garage Sale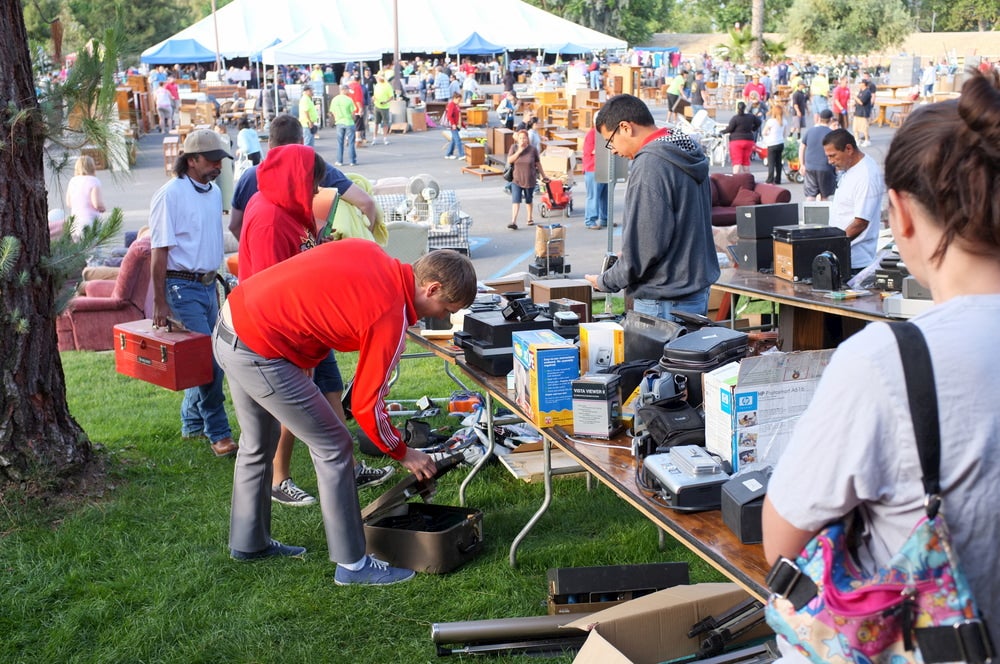 For gear you don't have, can't borrow, or doesn't come in a sweet door-delivered package, scour local thrift stores for additional steals. If you time it just right, you can find deals on camp stoves, sleeping bags, and warm clothes for outdoor play.
REI runs quarterly "garage sales" where dedicated shoppers can find heavily discounted gear that's been returned and only lightly used. I've personally found a cartop box for $20; it sticks a little when it opens but I saved over $500. Definitely worth it in my book.
3. Use What You Have at Home
You don't need to buy new equipment to have an enjoyable family camping experience. Take the blankets off your bed at home and use those in the tent. If you don't want to use your bedding, find those forgotten blankets in the back closet, or look to the thrift store for some blankets you won't mind getting a little dirty.
When using blankets from home, double-check the weather forecast. If temps are dipping down to 40 or 50 degrees, consider bringing a few extra layers just in case.
4. Camp Close to Home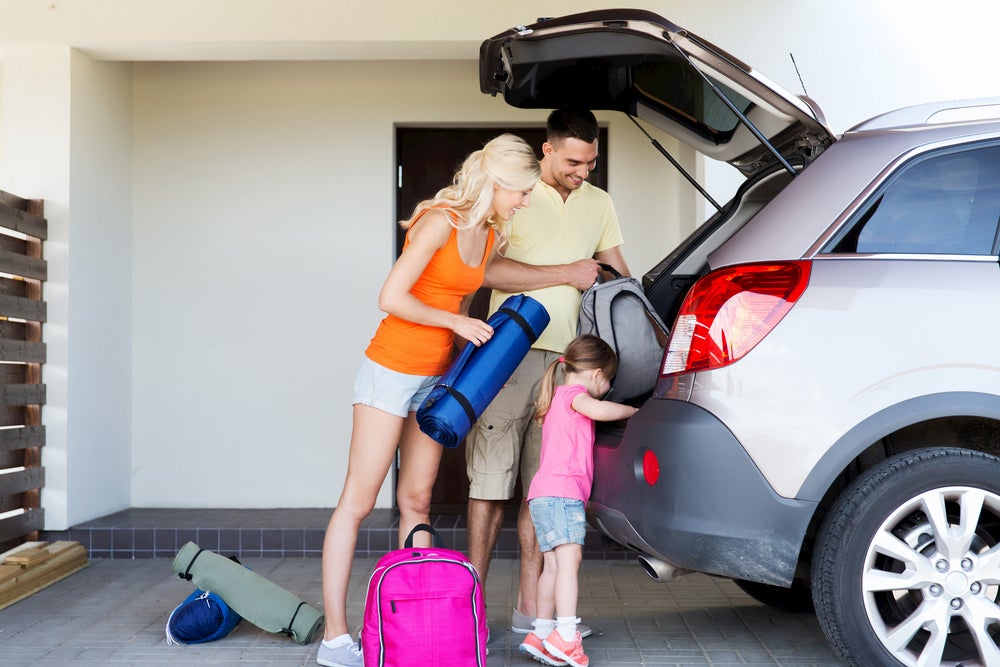 Camping closer to home brings down the overall cost of the trip, primarily in gas money. If you're hauling a trailer, motorhome, or truck camper, you'll inevitably lower your miles per gallon. As gas prices rise throughout the summer, a few cents can make a difference after multiple visits to the pump. Camping closer to home also eases the stress for quick weekend getaways.
5. Fill Up On Cheap Gas
I use Gasbuddy to find the lowest gas prices in any given area. The app lets you see gas prices as a list or on a map and you can click on the lowest cost for directions to the station.
A few cents might not seem like a lot, but it definitely adds up in more gas-intensive vehicles—especially when they're pulling a heavy load behind them. This is a quick and easy family camping budget hack to save money during the summer.
6. Cook Simple Meals Over the Campfire
Instead of investing in an expensive camp stove and the associated propane costs that come with it, cook over the campfire. Most campground fire pits have a grate over the top for easy cooking, and some even offer a charcoal BBQ if that's more your style. Since you'll likely already have a campfire going, this is a great two-for-one option. And how fun is it to roast hot dogs and make tin foil dinners over the coals?
7. Make a Meal Plan
If you decide to go the campfire cooking route, meal prep and planning will be super easy. Campfire foil recipes are fun to make and the ingredient list is generally pretty cheap. Some of our favorite foil recipes include nachos, Philly cheesesteak, and mac & cheese.
As for family camping recipes to make right over the fire, try kebabs and hotdogs. If you want to take your hot dogs up a notch, warm a can of chili in a pot over the campfire to make campfire chili dogs. We've also got some great ideas for one-pot camping meals and kid-friendly recipes!
Camping with a cookstove opens more possibility for your camping meal plan. Stick to recipes you know and love, like Hamburger Helper and Rice-a-Roni. Cook sunny-side-up eggs alongside hashbrowns for an easy, tasty breakfast that won't break the bank.
8. Buy Cooking Essentials Secondhand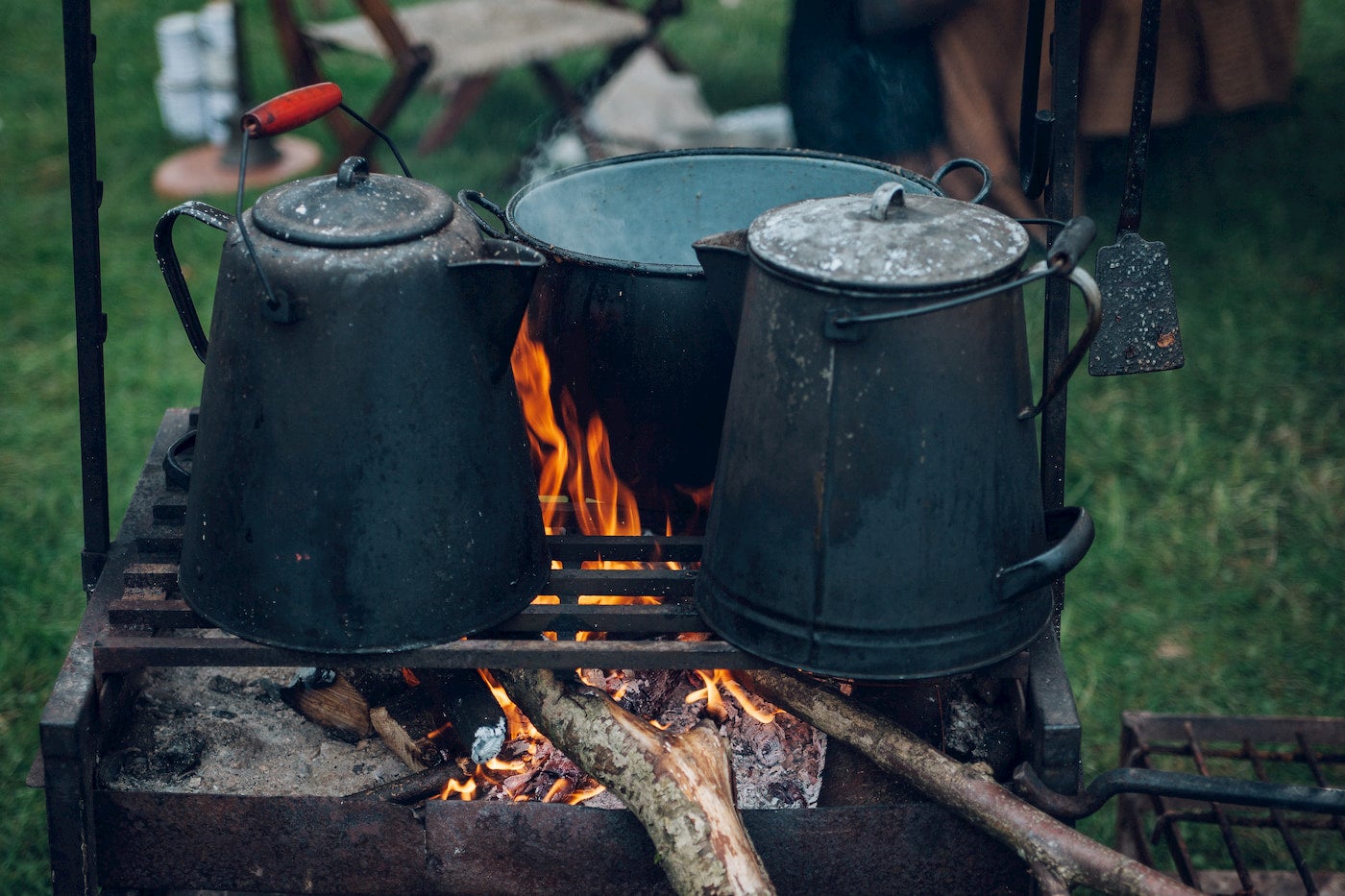 Leave your nice cookware at home and head to the thrift store to purchase a frying pan, pot, spatula, and tongs for your camp cookset. You might even get lucky and find plastic plates and bowls while you're there! Pick essentials that you won't mind getting scraped, scarred, or dirtied while you're out in the woods.
9. Bring Your Own Firewood
Firewood can up the price of your camping trip exponentially. Check Craigslist or local bulletin boards to find firewood in town. If you're planning multiple family camping trips, consider investing in a cord of wood. A cord will generally cost about $100-$150 depending where you live, but you'll have enough firewood for yourself, your friends, and your family members!
Campgrounds are known to charge higher rates for a mere five to seven pieces of wood—up to $10. You can get more wood and better value when you buy a bundle locally. Remember to source your firewood responsibly!
10. Find a Free or State-Run Campground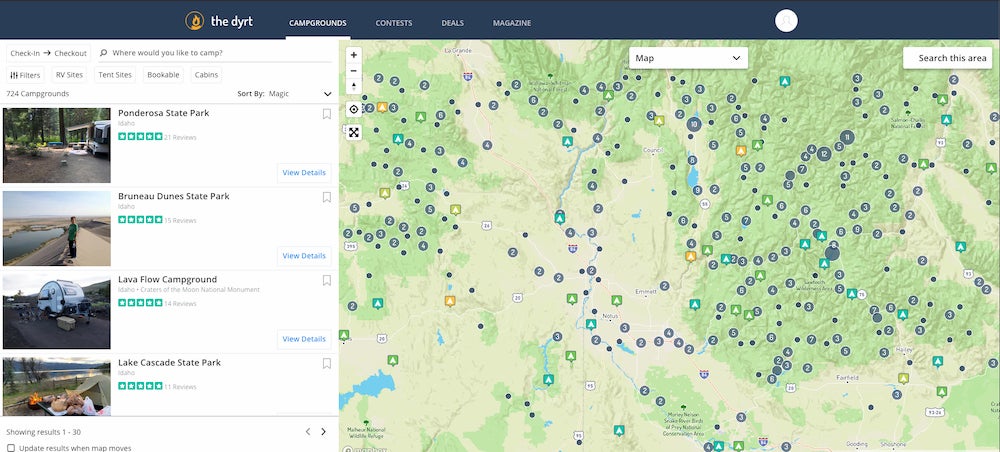 The Dyrt can help you find local state- and government-run campgrounds. Generally these sites are under $25 a night—much cheaper than a hotel! Sometimes these sites can run as low as $10 a night, but at that price you'll find fewer amenities, like pit toilets and no showers.
Otherwise, find a free campsite on public land to eradicate the campground cost entirely. Dispersed campgrounds are a great way to still enjoy the communal camping experience, and sometimes offer basic amenities like an established fire ring and pit toilets if you're lucky!
11. Avoid Camping in the High Season or Holidays
Traveling during the high season or holidays can greatly increase the cost of your trip. Not only is traffic more of a hassle, but site prices are likely to be higher and gas prices are known to increase. If your only option is to camp on weekends, add a little cushion to your family camping budget to prepare for the expense.
12. Play Campground Games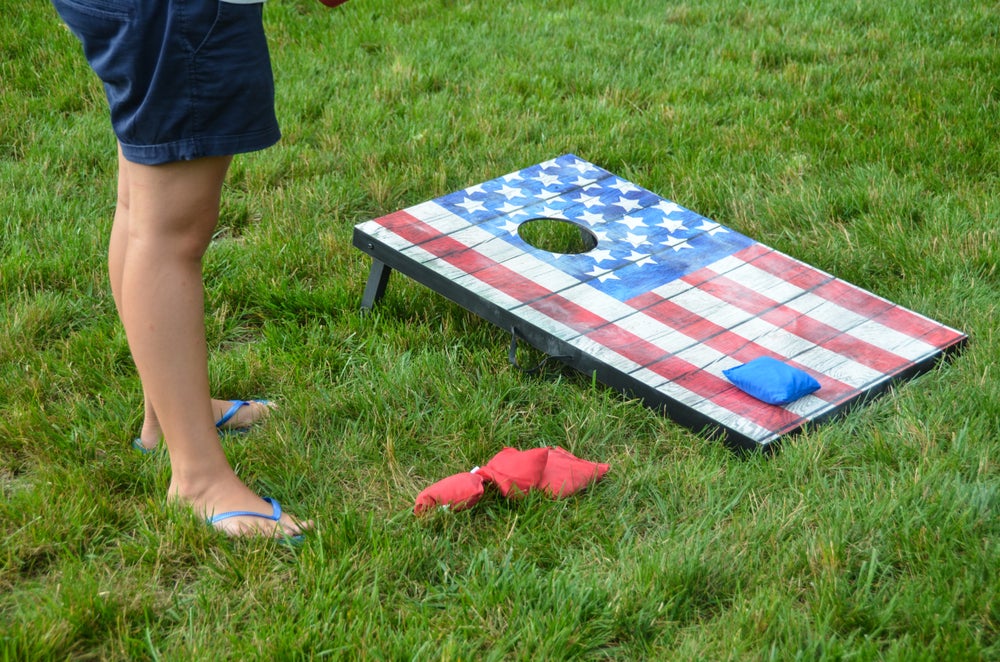 Staying in a free or more primitive campsite and you may not have a Junior Ranger program or playground to keep the kids occupied. Bring family board games to play at camp; yard games like bocce ball and 500 are fun too.
There are plenty of ways to keep kids occupied at camp. Create a scavenger hunt to pass the time, or find a map of the constellations and try to identify them once night falls.
13. Teach Your Kids to Fish (Or Learn Yourself!)
Fishing is a great way to pass the time when you're on a budget, and it helps foster discipline and patience in the kiddos. Plus, there's nothing like the way a little one's face lights up when their line goes taut! Fishing can also double as a way to feed the family on a camping trip. All you need to cook the fish is butter, tin foil, and your favorite seasoning.
14. Hike Trails That Are Accessible for the Whole Family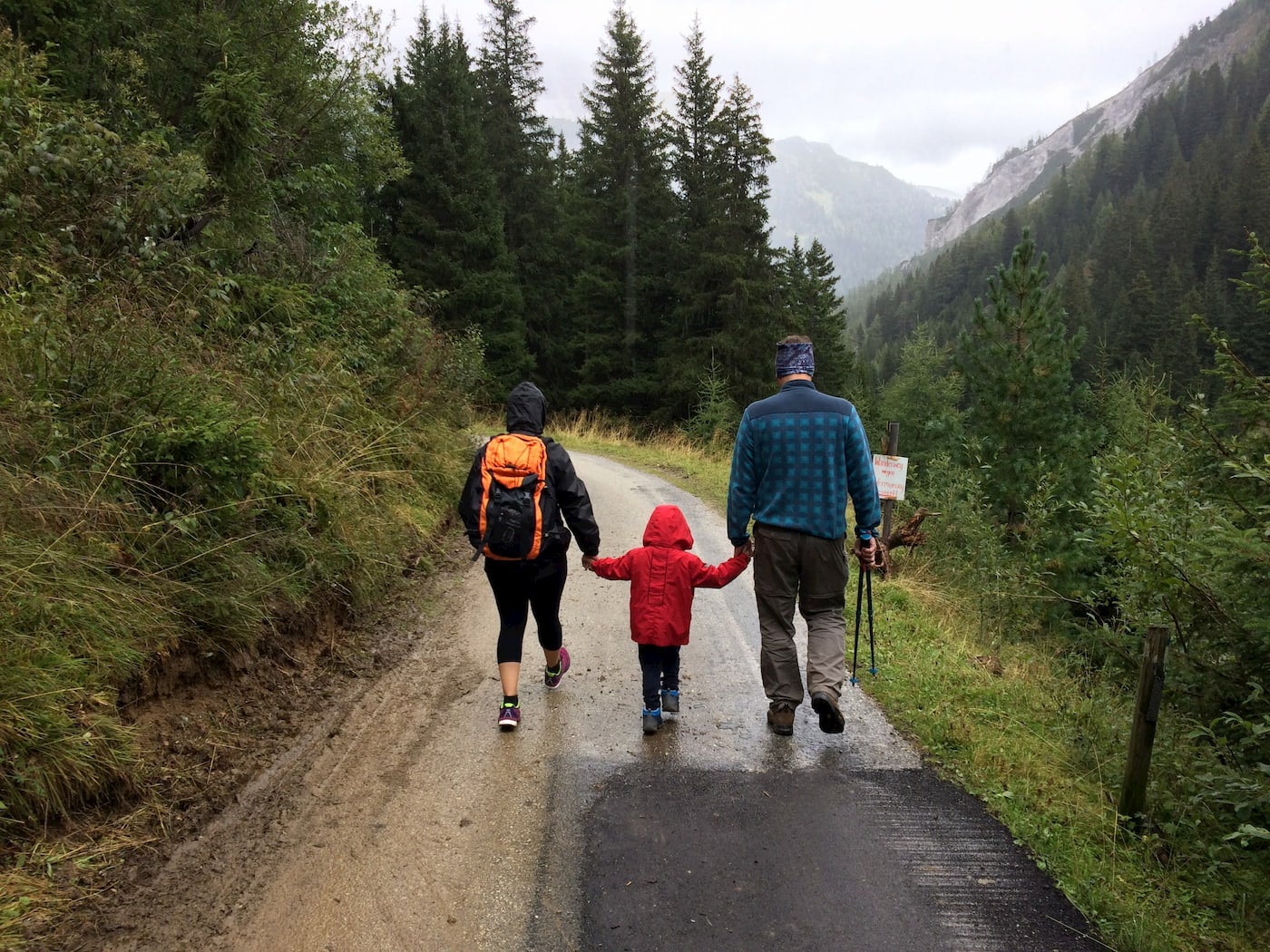 Hiking is a fantastic free family camping activity—all you need is gas to get to the trailhead and comfortable shoes. Many campgrounds have access to trailheads, so you won't even have to drive to start your hike. Choose a trail that matches your family's ability level, keeping in mind that kids tire out and become bored much more quickly than adults.
15. Try Geocaching
To spice up the hiking experience, try your hand at geocaching. Geocaching involves a set of coordinates that lead to a treasure. Search online for a nearby geocache location and set the coordinates in your GPS or phone. Bring something you want to leave, like a small trinket or toy, and then you can take something from the cache. It'll help keep the kids focused on the objective at hand and it's entirely free!
16. Keep a Camping Bin to Fill Throughout the Year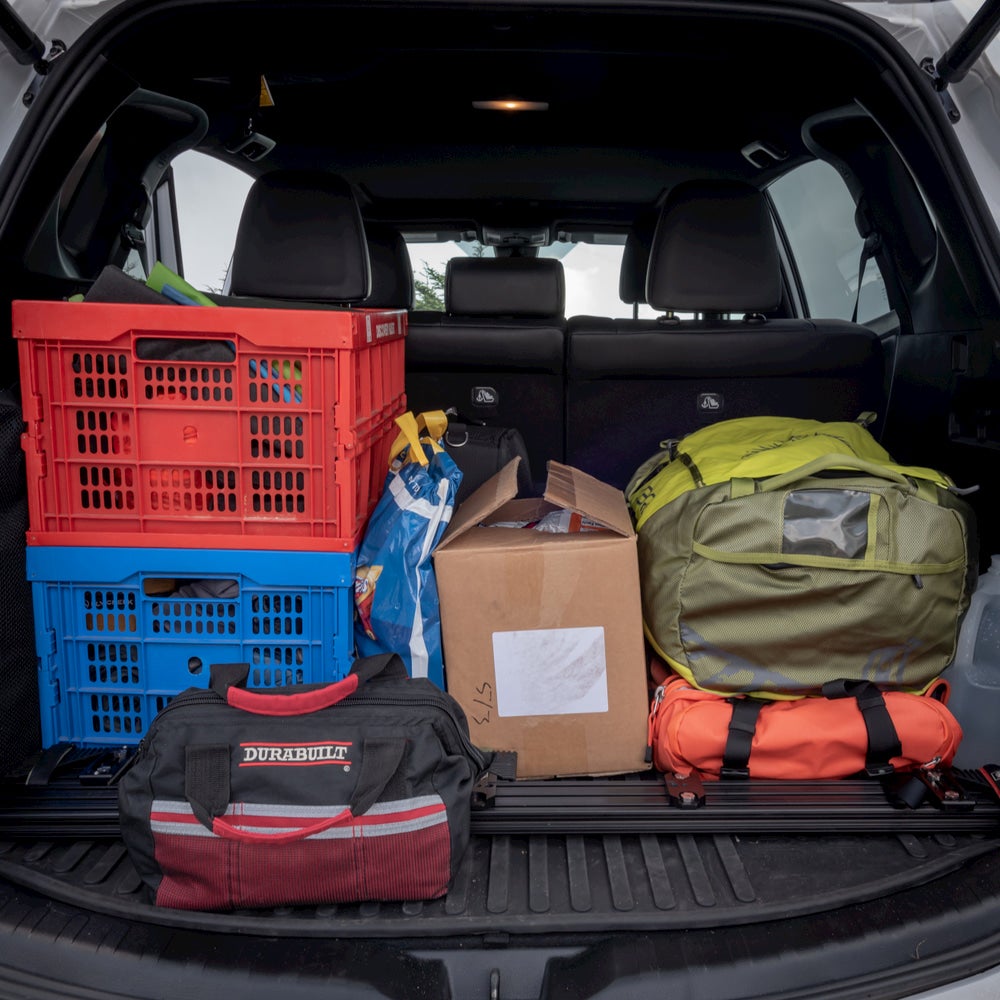 Stock up your camping bin as items go on sale throughout the year. This can include canned goods like chili and green beans, or camp gear like chairs and sleeping bags. If you buy things as they go on sale, your actual camping trip costs can decrease dramatically.
17. Start a Camp Gear Fund
Similar to a camp bin, you can start a fund specifically for camp gear. Create a family camping change jar and encourage everyone to contribute. The kids can start popping in quarters, and you can start a habit of throwing dollar bills in whenever you get change. Or you can set aside a portion of money from each paycheck to contribute to the camp fund throughout the year.
---
This article was brought to you by Wenzel.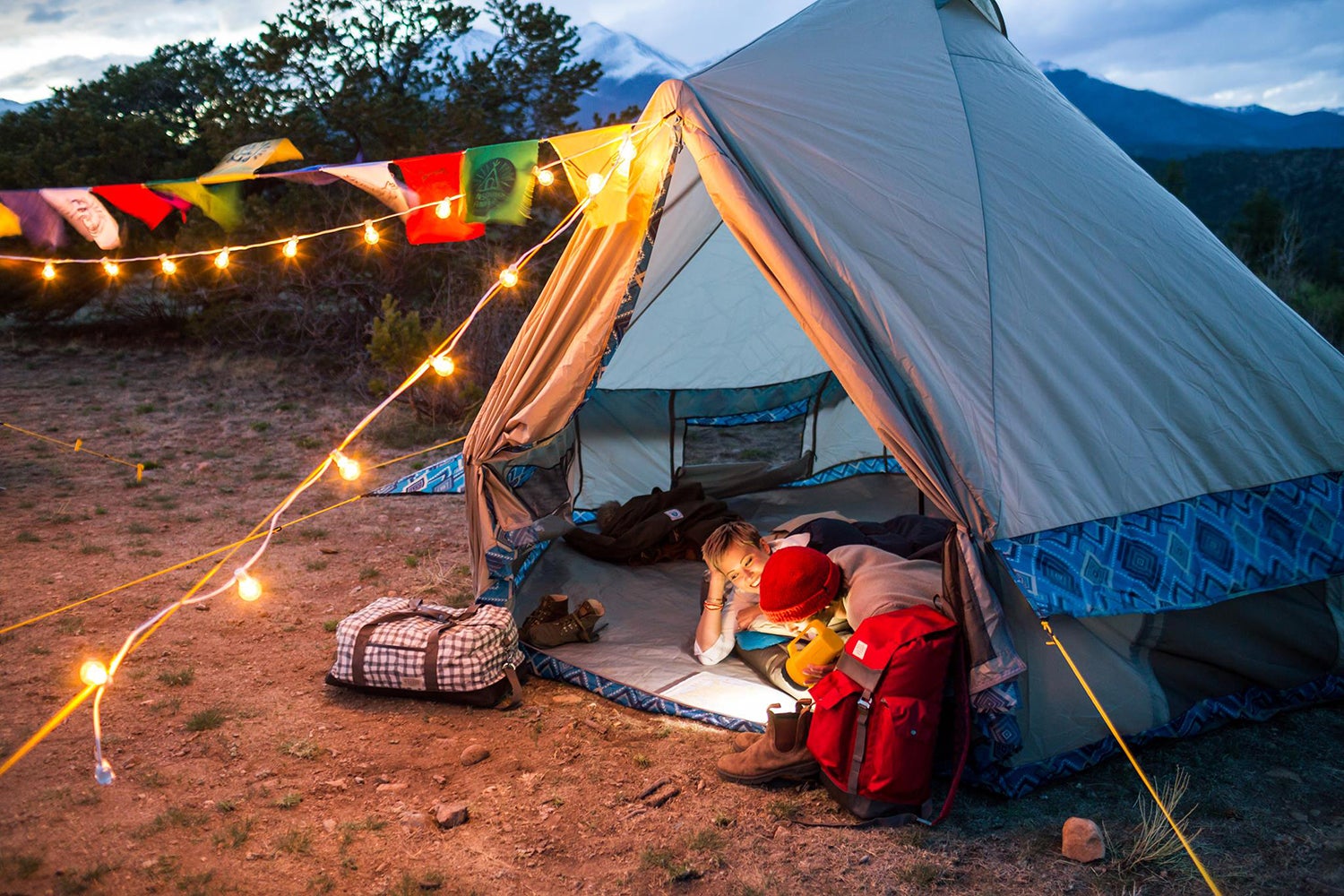 Add their neverflat airpad to your camping bin today!
---
Related Campground:
Popular Articles: