At The Dyrt, we share camping tips from our community of campers and campgrounds. With so many campers staying home, we continue to share this info so you can plan future camping trips across the U.S.
---
When most people think of New Jersey, they think of highways, traffic, and New York City, but the state is much more than that. New Jersey camping is available on the ocean shore, by the banks of the Delaware River, and in the mountains of the Skylands Region (located just an hours drive from New York City).
New Jersey is filled with all kinds of campgrounds: places to park your RV, remote tent sites, river sites, cabin rentals, and, of course, Jersey shore beach camping. History buffs will enjoy camping in the Delaware River Region where they can explore nearby early American sites in Philadelphia (just across the river).
In the Skylands region, adventurers can travel the Delaware River by tube, kayak, or raft and hike the Appalachian Trail. There's a New Jersey camping destination for most anyone.
Here are The Dyrt Campers Favorite Places to Camp in New Jersey
Standing in the middle of Wharton State Forest, you'll be the farther from a paved road than anywhere else in the state.
The restored historical villages of Batsto and Atsion, are within the forest, as well as the ruins of quite a few others.
Wharton State Forest, known as a canoeist's paradise and popular new Jersey camping destination, is located in the Pinelands. Historically, the area was a key player during the industrial development of the United States as the site of sawmills and iron furnaces. Purchased by Joseph Wharton in 1909, the approximately 100,000 acres of land has remained un-developed to this day.
Wharton State Forest has a 500 hundred mile network of trails. Dyrt campers say that most of the best camp sites in the forest are the most primitive ones without electricity, showers, or potable water. These are best for experienced campers and hikers.
There are more centrally located sites near the camp store and the river if you're not looking for seclusion.
Lower Forge: they are primitive, pet-friendly, hike-in sites with direct access to the Batsto River. The hike in is about a 1/2mile so you need to be conservative with gear but if you plan correctly the peace and quiet is well worth it. Not suggested for the rookie camper! – The Dyrt camper Maggie H.
camp here
Sunrise Mountain, with a peak of more that 1600 feet is located within Stokes State Forest. Of the 24 marked trails in the forest all are lightly used except for the Parker Trail that connects to High Point State Park and the Appalachian Trail.
Stokes State Forest also contains the Tillman Ravine Natural Area where visitors can enjoy the waterfalls. Many Dyrt campers liken Stokes to a fairy tale or a piece of paradise.
The campsites are generally quiet and peaceful and other campers (and residents) are friendly and respectful. Stokes State Forest is definitely a Dyrt camper New Jersey camping favorite.  As well as tent, RV, cabin, and trailer sites, home rentals are also available from some of the residents.
Staying in the outside of the circle of tent sites will get you a bigger, more secluded site but almost any camping place in the forest is quite peaceful.
Even when there are people around it's still an incredibly peaceful place. Even to go there just for a hike is worth every second. Pictures posted are of both the site and the woods surrounding the site. – The Dyrt camper Dayna C.
camp here
Located in Warren County, New Jersey, Jenny Jump State Forest, offers some amazing views, especially at the top of the narrow trail that winds up Jenny Jump Mountain.
Jenny Jump Forest has eleven miles of hiking trails and three miles of hiking and mountain biking trails, all of them providing stunning mountain views. The Delaware Water Gap can be seen while traversing The Summit Trail (elevation 1,090 feet).
There are 22 tent and trailer sites within the forest and eight shelters near the top of Jenny Jump Mountain. The campsites are well kept and clean and offer a primitive New Jersey camping experience. The shelters have furnished living rooms and two bedrooms each with double deck bunk beds – perfect for families and groups of friends.
This place was great, they allow dogs and had hiking trails with beautiful views you could enjoy right from your campground.  Great place to get away for the weekend with the family!!! – The Dyrt camper Fransheska A.
camp here
Namanock Island, part of the Delaware Water Gap National Recreational Area, provides New Jersey camping options along the river.  The only access to the island is via canoe or kayak and only those visitors on an actual river trip are permitted to camp, and only for one night (per 14 miles).
Specific distances and rules for campsite use are as follows: 14 miles for a one night trip, 26 miles for a two night trip and 34 miles for a three night trip. People found in violation of these rules will be fined by the National Park Service.
That being said, camping on Namanock Island is a wonderful experience with secluded and quiet campsites. The sites are clean though primitive, with only a fire ring and a privy style toilet in the woods. Its not unlikely that you may find yourself with the entire island for yourself, which is a pretty amazing experience.
Landing a canoe on the shore of the island is quite easy as most of Namanock has a three to four foot of river rock. Be a bit wary in the Spring time, though, as water levels tend to be higher and swifter then.
In the 7 years I have camped here I do not think I have even wore shoes here once. Never any glass or trash anywhere. This area is rich in history, folklore, legends and locations that anyone camping here would truly enjoy knowing/seeing. – The Dyrt camper John B.
camp here
Round Valley Recreation Area is one of the few campsites that offers wilderness New Jersey camping. To reach these campsites on the eastern side of the reservoir, visitors can either hike or boat. The site nearest to the camper's parking lot is a three mile hike along a steep, rocky trail.
If you want to do some real wilderness camping (and don't want to traverse a river to Namanock Island,) Round Valley Recreation Area is a great choice. You can either hike up the trial from the parking lot or take a boat across the reservoir itself.
The deepest lake in New Jersey, the Round Valley Reservoir is almost 180 feet deep and spreads out over 2,000 acres. And the water is crystal clear. If you have a filter with you, you can drink the water straight from the reservoir. There are bathrooms and a pump available.
The view was KILLER. The water is crystal clear, the area is clean. The hike up in the Cushetunk Mountain is really nice as well. If you're looking for a getaway without doing backcountry planning this is the place. – The Dyrt camper James R.
camp here
Located in northern New Jersey, Worthington State Forest has beautiful, rugged terrain that will lead you to some of the most striking views in the state. One of the most popular areas in the forest is Sunfish Pond, which was created by glacial forces during the last ice age. Worthington State Forest has 69 tent and trailer campsites complete with picnic tables and fire rings. Most have modern showers and toilets.
Its also a great choice for first time campers; not at all primitive. The campsites are well spaced, providing considerable privacy. And the views of the river are spectacular.
Quiet and was perfect for first time campers – rentals and tubing not too far away! Beautiful and great sunrise sunset scenery. Plenty of wildlife and activities near by. We stayed 2 nights and it was plenty for first timers. Definitely would go back.. – The Dyrt camper Katie R.
camp here
The Mahlon Dickerson Reservation, located in Morris County, New Jersey, is open year round. Headley Overlook, one of the highest points in the park's system, is within the reservation. Most of the trails follow old logging routes.
The large campsites are clean and tent sites have 12×12 platforms on which to pitch a tent (very helpful as many of them are quite gravely). The RV side of the reservation has hot showers available.
Headley Overlook is a must see in the park via one of the many beautiful trails accessible from the campgrounds..
I have been camping for many years but I chose Mahlon Dickerson for my first solo trip. Super easy to book. Very clean and the area is beautiful. The sites are very large and I suggest site 7. It is on a hill so have a hand truck or a few people to carry stuff. Trust me it is worth it and I think it's the best tent site they have.  – The Dyrt camper  Christina L.
camp here
In 1915, Swartswood State Park was established as New Jersey's first state park. The main attraction of the park is the calm waters of Swartswood Lake, where visitors can swim, kayak, canoe, sail, or fish. Swartswood State Park, open year round, is located in Northwest New Jersey in Sussex county.
It's a pet friendly campsite so feel free to bring your four legged friend along. The park has hiking, walking, and multi use trails that are suitable for mountain biking. Visitors can hike around the Delaware Water Gap
There are 65 campsites and a few yurts for rent. Most of the sites are wooded and can fit a travel trailer or tent easily.
I camped during the week and it was beautifully quite. It has a nice swimming area and lake access. The showers are older and a little dirty but they stay warm and have good pressure.  I camped in site 22 and loved it!  – The Dyrt camper Natalie N.
camp here
---
Related Campgrounds
Popular Articles:
---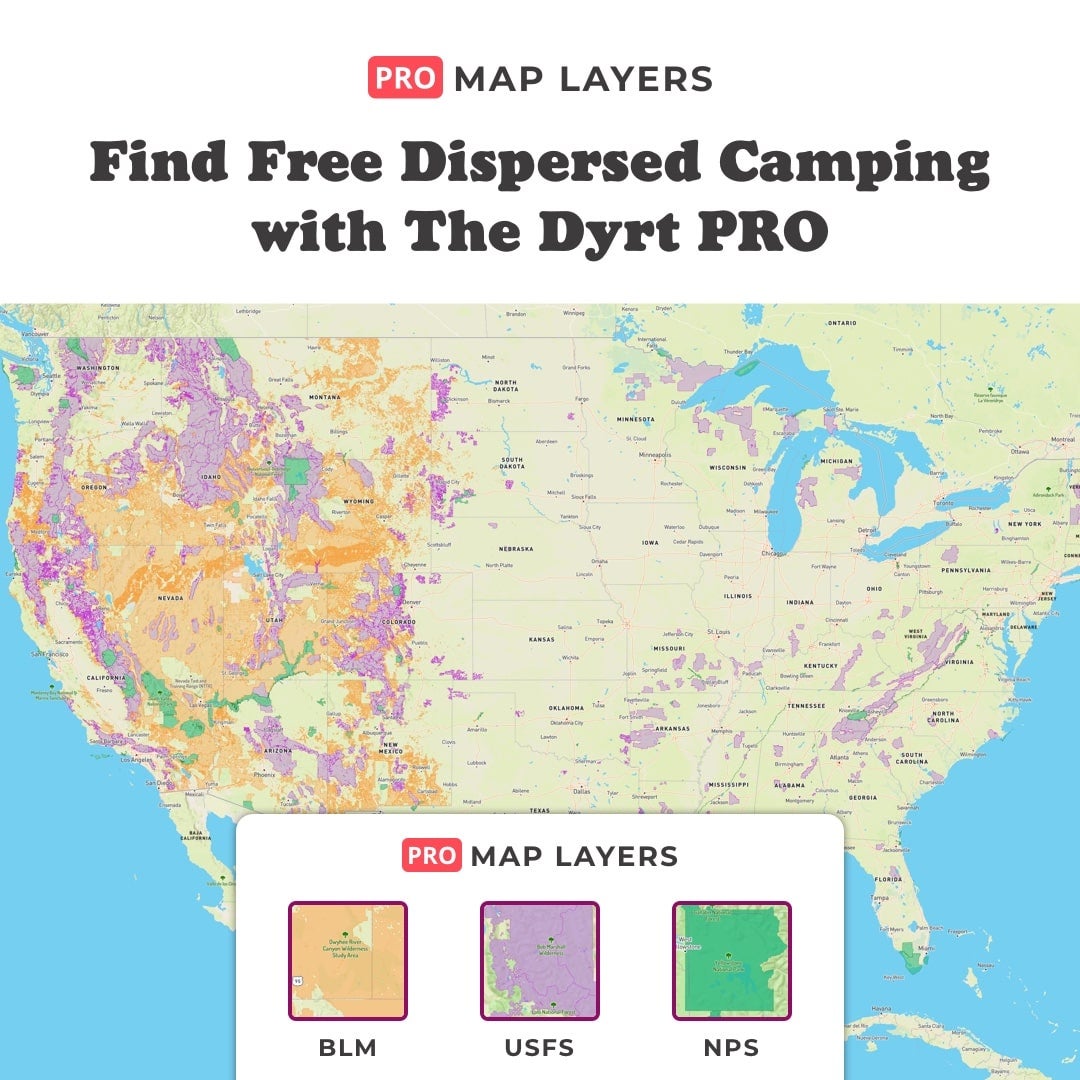 ---