Big Bend National Park in southwest Texas is leaping into spring early this year, with a bluebonnet super bloom—and in typical Texas fashion, it's huge. According to the 2019 Spring Wildflower Season Outlook from the Texas Bluebonnet & Wildflower Report, there are reports of the deep-blue flowers blooming "well over 14 to 40 days early." The bluebonnet—Texas' state flower—typically blooms across south, central, and west Texas in early to mid-March; this early start is a sign of a record-setting bloom that could last well into April.
Texas Bluebonnets Are Blooming Earlier—and Staying Longer—in Big Bend National Park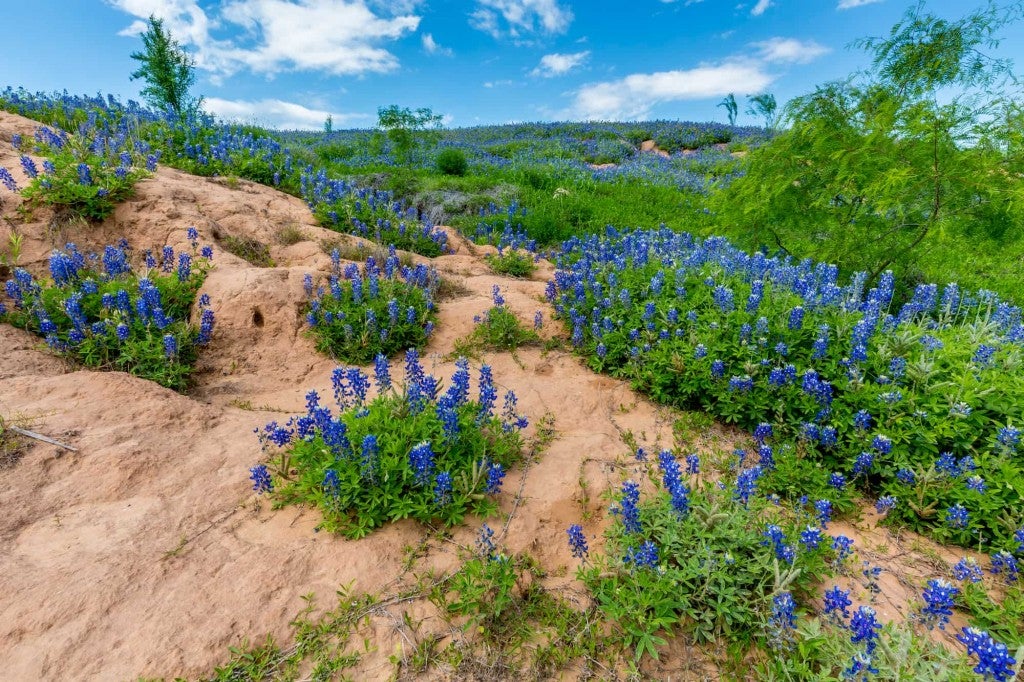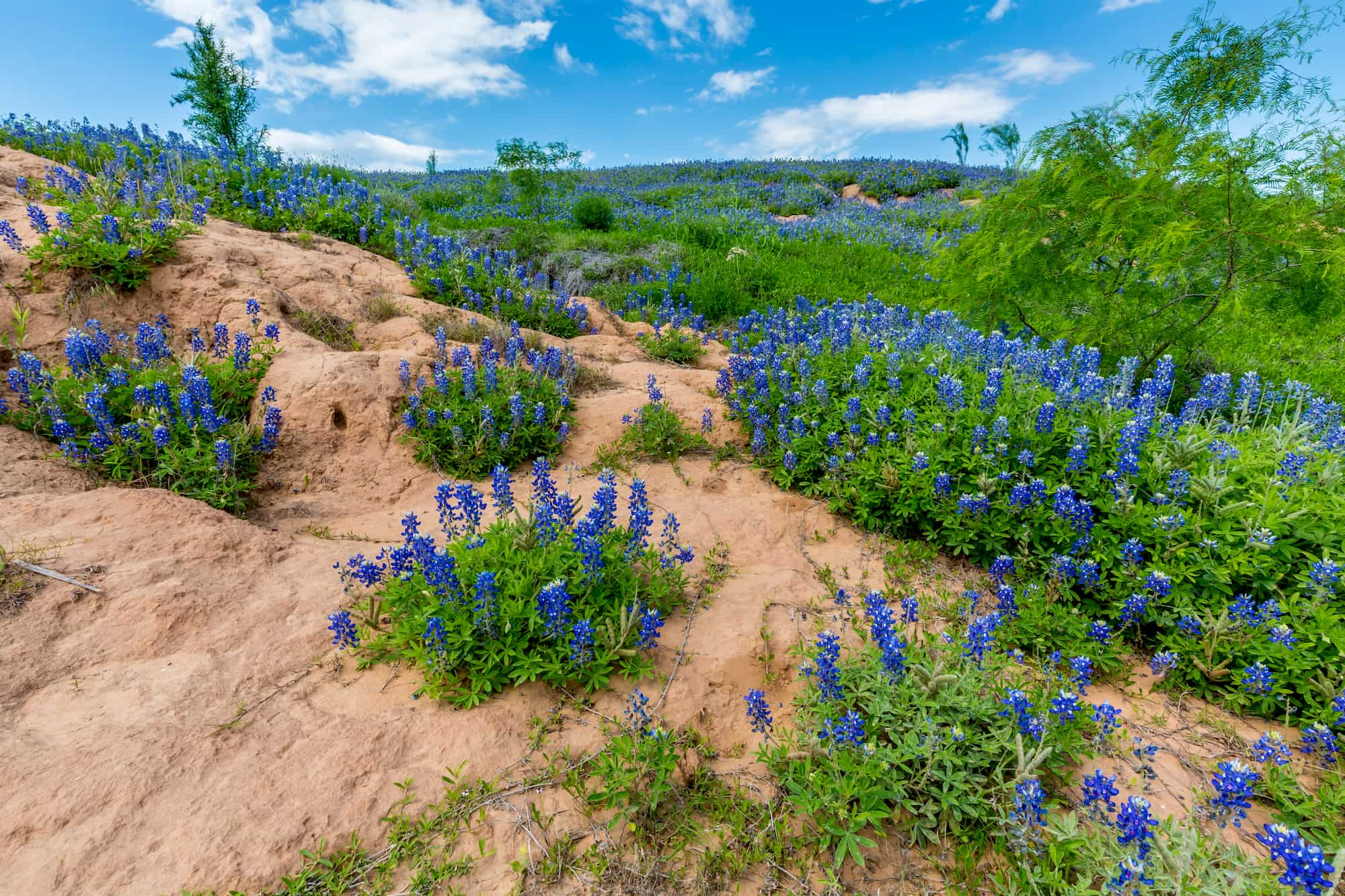 The bluebonnets of Big Bend aren't the common type often seen on roadsides from Austin to San Antonio—these bluebonnets are a varietal known as the Chisos Bluebonnet, capable of growing up to four feet in height in bloom. This year's bloom comes ahead of schedule in part due to heavy rainfall early in the year, as well as early warm temperatures and sunshine. Despite the promising weather so far, cold snaps are typical of early March in Big Bend and can threaten the flowers' longevity.
As Always, Remember to Leave No Trace When Visiting a Super Bloom
The best way to check out the Texas bluebonnet super bloom is to do so responsibly. The popularity of social media tourism at these natural blooms has grown in recent years across the country, and issues have risen with it. Visitors have left permanent damage to wildflower fields at popular blooms in Anza-Borrego Desert State Park and other locations. Some eager photographers and flower fans have even violated laws by picking their souvenirs.
The popular hiking blog Modern Hiker recently published an article encouraging super bloom visitors to use the hashtag #nowilderflowerswereharmed when posting photos of flowers to social media. To ensure that no wildflowers are harmed, stay on the trail and do not pick or walk on the flowers. If you're posting on social media, use the hashtag so others know to do the same.
If you're starting your trip planning to catch a glimpse of the bluebonnet fields, be aware that March is Big Bend National Park's busiest time of the year. Spring breakers from all across the state swarm the park in mid-March, meaning camping options could be full and bluebonnet fields could be crowded. If you're looking to camp peacefully and away from the crowds, try a nearby alternative like Big Bend Ranch State Park located just west of the national park.
---
Related Campgrounds:

Popular Articles: