The outdoor activities so many of us enjoy can also be a real pain in the butt. And the feet. Sometimes the back, too.
Walking the endless floors of a massive outdoor industry conference will also lead to some aches and pains, and that's where The Dyrt team found a new product that aids in the recovery of sore muscles. The CBD balm from Ameri-cana has a lot going on in a very small tin.
Try This New CBD Balm for Your Bumps and Bruises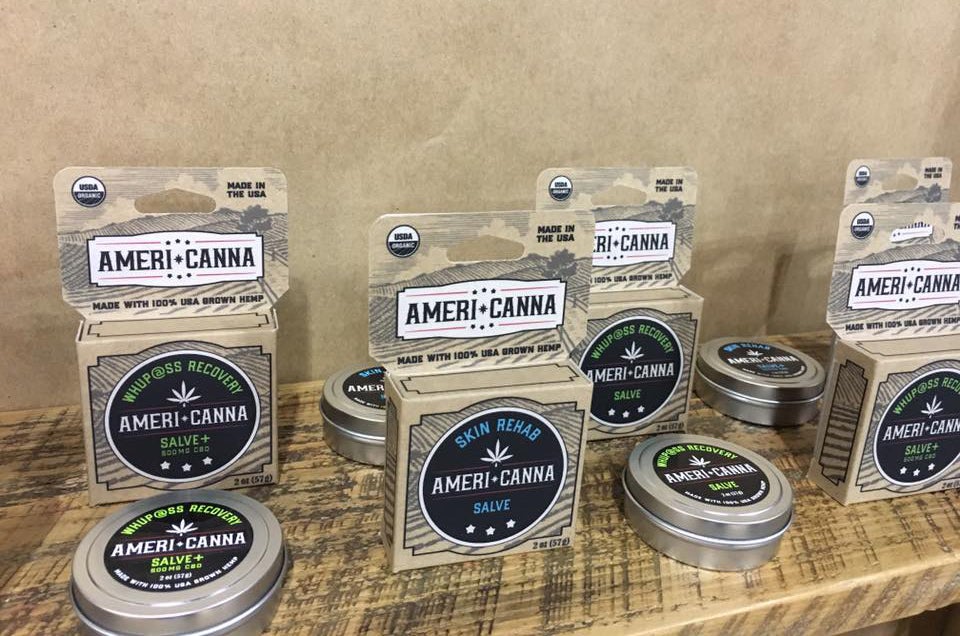 Ameri-Canna is the hemp-based brainchild of a former apothecary, hemp-farmer, cannabis-expert, and entrepreneur. Bill Kuntz has been advocating for the benefits and uses of Cannabidiol for decades. Ameri-Canna products are infused with that passion and expertise, along with a dedication to supporting American hemp farmers.
All of the Ameri-Canna products, from t-shirts to lip balm, are made from simple, natural ingredients, including organic, American-grown hemp. Some are infused with the added boost of Cannabidiol, an antioxidant and a potential treatment for a wide range of conditions. And you won't even have to stick to a cannabis friendly campground to get relief in the wild.
The Whoop@ss! Recovery Plus cream harnesses the power of CBD to aid in the recovery of aches and sore muscles. Did something just twinge from your hiking trip last weekend? This cream is designed for that. The CBD balm is gluten-free, vegan, and non-GMO.
Our favorite part? Kuntz's advocacy for the many benefits of CBD carries over into a passion for supporting American farmers. Part of the Ameri-Canna mission is to support hemp farming as a sustainable and profitable American crop.
Learn More
Popular Articles: