This list of Halloween events in state parks across the country is brought to you by Travellers Autobarn. Taking a trip to any (or all) of these Halloween events during the month of October is made easier with Travellers Autobarn's RV rentals with unlimited miles.
---
Have you ever been spooked in the woods? We don't think the outdoors should be scary—unless of course, you want them to be.
State parks across the country host Halloween events throughout the entire month of October, ranging from family-fun festivals to interactive hikes paired with scary stories.
Here's how to find the best event for you, as well as seven hands-on Halloween haunts that are sure to elevate the fun with a little bit of fear.
How to Find a Halloween Event at a State Park Near You
State parks are the ultimate alternative to the busier nearby national parks and forests—it's no wonder the majority of state parks host community-oriented gatherings like these. To find a Halloween event in a state park near you, look online for a list of state parks in your region (The Dyrt features a comprehensive list of campable state parks in every state). From there, browse the events calendar for upcoming festivities—you can also call your favorite park, where staff are sure to fill you in on upcoming Halloween events.
7 Unique Halloween Events in State Parks Across the U.S.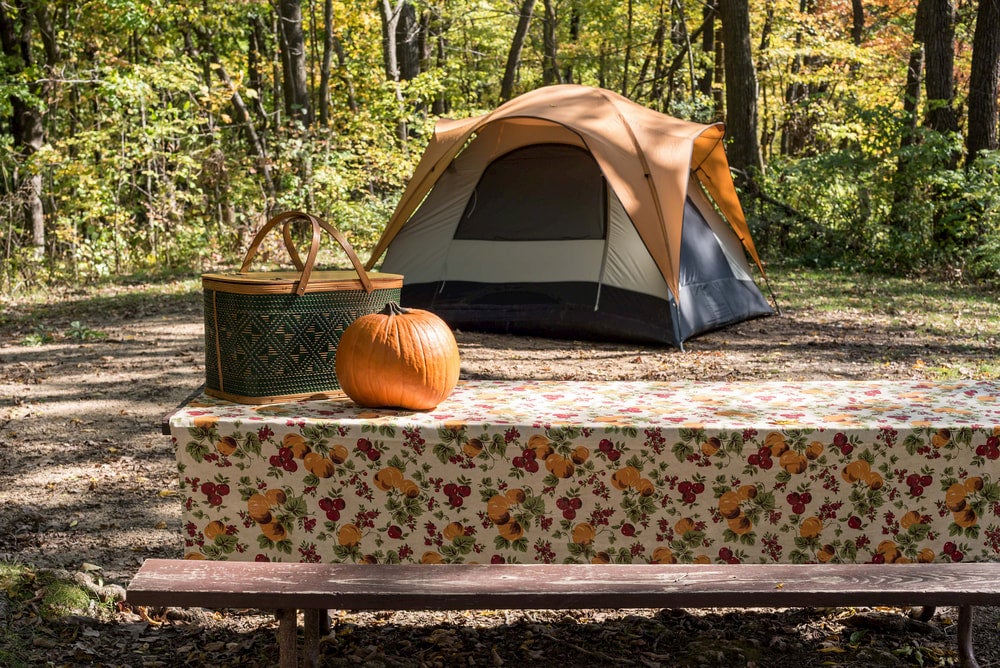 You don't have to be a ferroequinologist (train enthusiast) to appreciate this unique halloween event at California's Railtown 1897 State Historic Park. Since the park is just west of Yosemite National Park, this event is a perfect stop on a trip around central California—especially if you're looking to get a pairing of history and Halloween spirit. The "Tales of the Roundhouse" event, happening on Friday, October 18 at the park, will provide guests with lantern-lit haunted tours and train rides, while listening to ghost stories related to railroad history. The nighttime steam train ride puts a spooky spin on the history of trains in the west, and the (partially-true) stories are sure to scare.
Due to the content of the stories, the park does not recommend the tour to guests under the age of 12. Visitors are encouraged to book tickets in advance, as limited space is available for the haunted tours and evening train ride at Railtown 1897 SHP. Tickets cost $20 per person ($14 for members) and are available online in advance.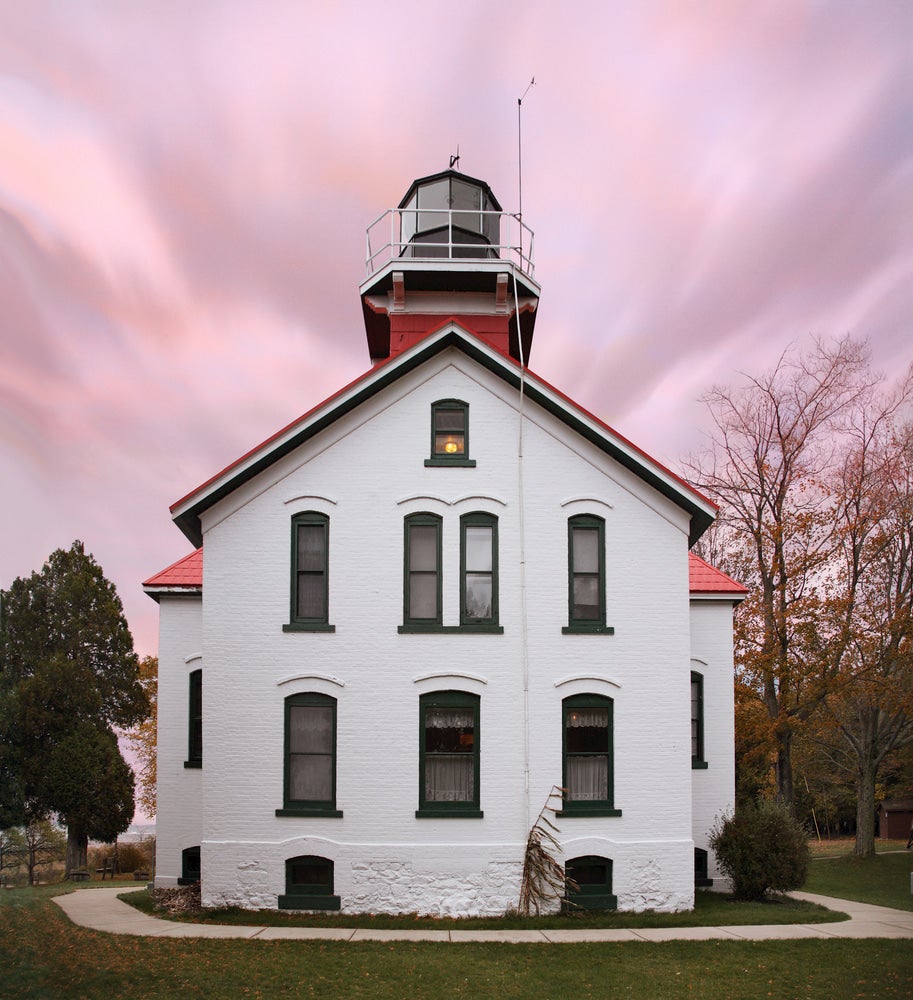 With so many lighthouses in Michigan, it feels appropriate that Leelanu State Park would shirk the traditional haunted house in favor of a decked-out haunted lighthouse. The park is hosting this haunted experience in the Grand Traverse Lighthouse, situated scenically over the Grand Traverse Bay of Lake Michigan, featuring the haunted experience in conjunction with a family-friendly Halloween festival at the park. Brave explorers can wander around the lighthouse's decorated interior and keeper's quarters (or venture into the truly frightening haunted basement) and enjoy the surrounding festivities from October 19 to October 27. Don't forget to pack your camera to capture views of the water from the top of the lighthouse.
Paranormal Prison Tour — Wyoming Territorial Prison State Historic Park, WY
While limited to ages 18+, Wyoming State Parks' "Dark Cells: Haunt or Hoax" is a can't-miss Halloween event this season. Hosted at the Wyoming Territorial Prison State Historic Site in Laramie, this guided tour of the town's frontier prison from 1872 offers a high likelihood of ghost sightings. Learn about the prison's violent 30-year history as a host of countless outlaws in its time, including the infamous Butch Cassidy, from local paranormal investigators. You'll even participate in an investigation of the site, as the tour runs from 7:00pm until 2:00am—during ideal ghost-viewing hours.
For those interested, the tour takes place on the night of Saturday, October 19, and begins at the entrance to the prison site in Laramie. Reservations are encouraged, as the tour group is limited to 16 people.
Discovered over 100 years ago, the Onondaga Cave in Missouri went from a backyard secret between two friends to one of the state's biggest tourist attractions. This Spooky Cave Tour is hosted by staff at Onondaga Cave State Park, just over an hour from nearby St. Louis. While you won't have to brave any decent here (the majority of the tour is walking just below surface level), you might have to share space with a few cave-dwelling creatures along the way. But there's no time like Halloween to be around a few bats, right?
The event takes place on Saturday, October 14 in the park. The guided tours are first-come, first-served, and leave every half hour from the visitor center; the first tour begins promptly at 5 p.m. and the last tour departs at 9 p.m.
On Saturday, October 26, visitors to eastern Virginia's Caledon State Park can watch as the old-growth forests and Potomac River banks turn into a hunting ground for the undead…almost. The "One Eyed Zed's Zombie Games" event offers visitors a chance to go up against a horde of (fake) zombies as you navigate a military-style obstacle course, running for your life in the process. Competitors outrun zombie actors and avoid getting tagged in the process. If you're interested in staying safe from the zombies, spectators can come and cheer on competitors or enjoy Caledon State Park's surrounding Halloween celebration. The park charges $15 per participant. For more information on the event, contact Caledon State Park online.
A historical portion of Green Bay, Wisconsin rests frozen in time at Heritage Hill State Park, displaying more than 250 years of history with costumed reenactors and period-themed activities. The park's annual Halloween event is just as meticulous and whimsical—a Brothers Grimm-themed festival, complete with portrayals of Cinderella, Snow White, Little Red Riding Hood, and more. Children and adults looking for a blend of local accessibility and theme-park fun will enjoy this event at Heritage Hill State Park; activities include games like Pumpkin Plinko and apple-bobbing, as well as stories from fairy tale characters and trick-or-treating around the park's four unique historical regions.
The event takes place on Saturday, October 26, from noon until 7:00 p.m. For questions about the event, or to buy tickets in advance, visit Heritage Hill State Park's website.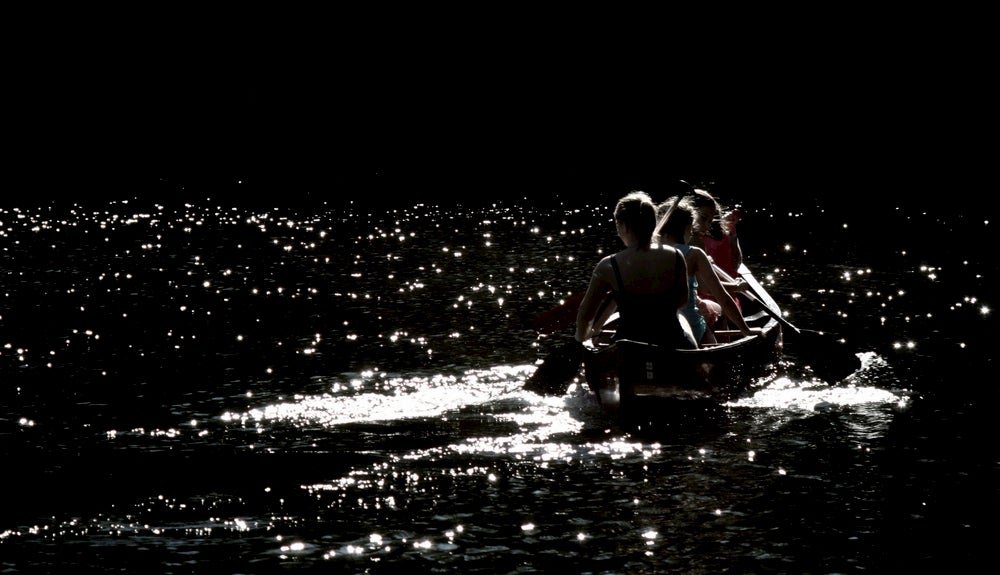 While not intentionally spooky, this guided trip into the Okefenokee Swamp in south Georgia combines a float trip in pitch-back darkness with a massive and ancient swamp—a perfect recipe for a frightening Halloween event. Visitors to Stephen C. Foster State Park will join a tour guide in navigating the dark swamp, lit only by moonlight and the countless stars above. Alligators and hooting owls make regular appearances during these night trips (but the Swamp Thing has yet to make an appearance). The swamp is officially designated as an International Dark Sky Park, joining locations like the Grand Canyon and the Great Sand Dunes National Park in being an exceptional location to view the night sky, unpolluted.
The park's "Moonlight Paddle" event takes place on Saturday, October 12, and with limited space, registration ahead of time is recommended. More information can be found on the Stephen C. Foster State Park website.
---
Related Campgrounds:
Popular Articles: