This article was brought to you by Gregory, the backpack brand that designs the ideal lightweight backpack , made perfect to carry costume props or snacks during your Halloween escapades.
---
It's time to face the annual conundrum that all spirited patrons of the scare season face—choosing the right costume for Halloween.
If you're anything like us, you're probably thinking about how to incorporate your love for the outdoors into your costume, right? For the stumped costume hunter, we've got you covered with these 17 outdoorsy costume ideas. Most are easy to make at home and easy on your wallet, especially when you utilize your camping gear.
17 Costume Ideas For The Outdoor Enthusiast
1. Lumberjack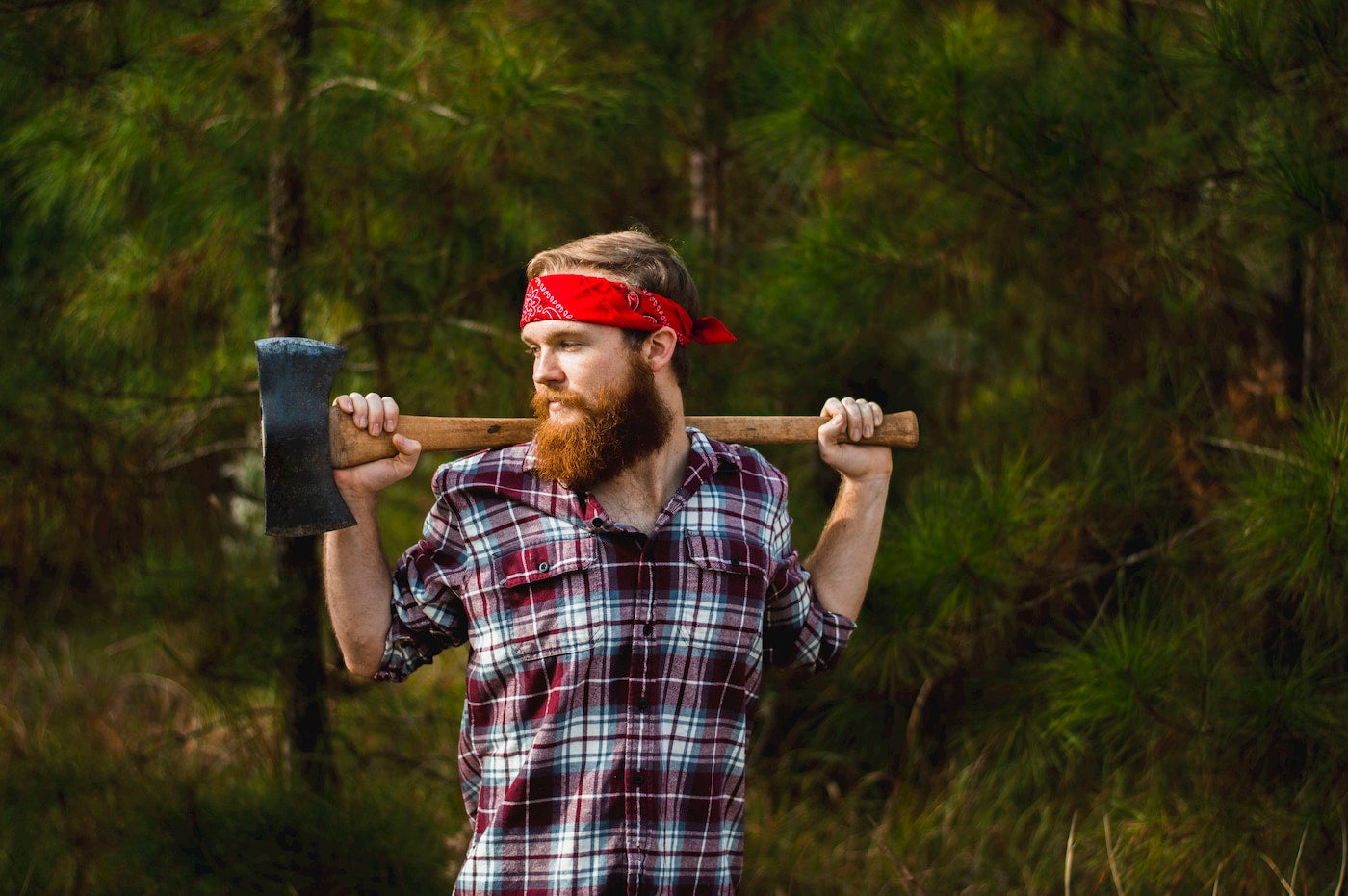 Celebrate the hard-working outdoorsmen of the 19th century lumber industry with one of the most classic and popular costume ideas. It is super easy to put together at home and may just be a part of your daily fall wardrobe anyway. Grab a beanie, a thick flannel in your favorite color scheme, some hardy blue jeans and a pair of work boots. A plastic axe is always an added benefit to the look.
2. Cheryl Strayed
Cheryl Strayed, author of Wild, is not only a badass novelist and political activist, but a strong and independent outdoorswoman who completed 1,100 miles of the PCT in 1995 after a plethora of adversity.
When Strayed began her journey, she was still learning about backpacking and brought several books with her, which she quickly learned was a big no-no in backpacking. She also accidentally kicked one boot off of a cliff during her journey. She has a horse tattoo on her arm as well. These details will help your friends, and Strayed fans, recognize you immediately.
The costume should be simple: hiking attire (preferably high waisted shorts and an oversized cotton t-shirt to sport the 90's look) an over-packed backpack with books hanging off the side, just one boot and a horse tattoo on your arm.
3. John Muir
John Muir, also known as the "Father of National Parks" and whose namesake trail is famous among backpackers, was an early advocate for the protection of U.S. wilderness areas and co-founded the Sierra Club. John Muir has an identifiable, turn of the 20th century look: a beard, outback hat, a button up shirt with a blazer and dress pants. Add a walking stick for good measure. To be more identifiable, carry a sign that has one of his famous quotes and label it as your words, e.g..: "The mountains are calling and I must go. — Me".
4. Park Ranger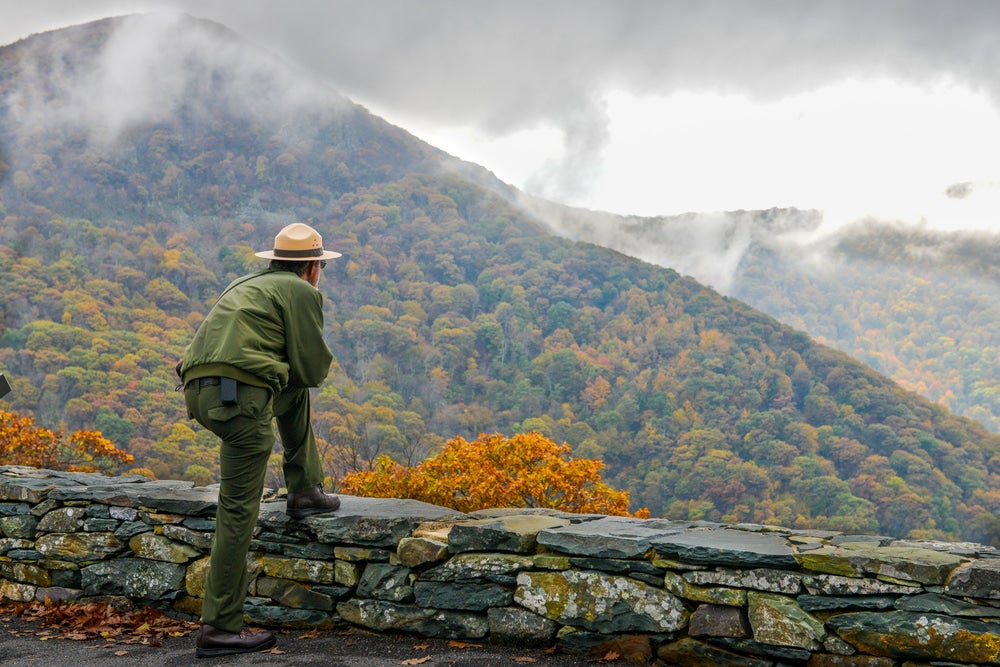 A park ranger is an obvious outdoorsy costume idea, but there are tons of fun modifications you can make to this costume to make it comical or match the colloquialisms of your home state. Start with a wide-brimmed brown hat, a green shirt, green shorts and hiking boots. Don't forget the badge and national park patches.
The variations on this halloween costume are endless; try being a zombie park ranger if you're into gory costumes, or be a Floridian Park Ranger with flip flops, sunglasses, and visible tanlines.
5. Sassy Sasquatch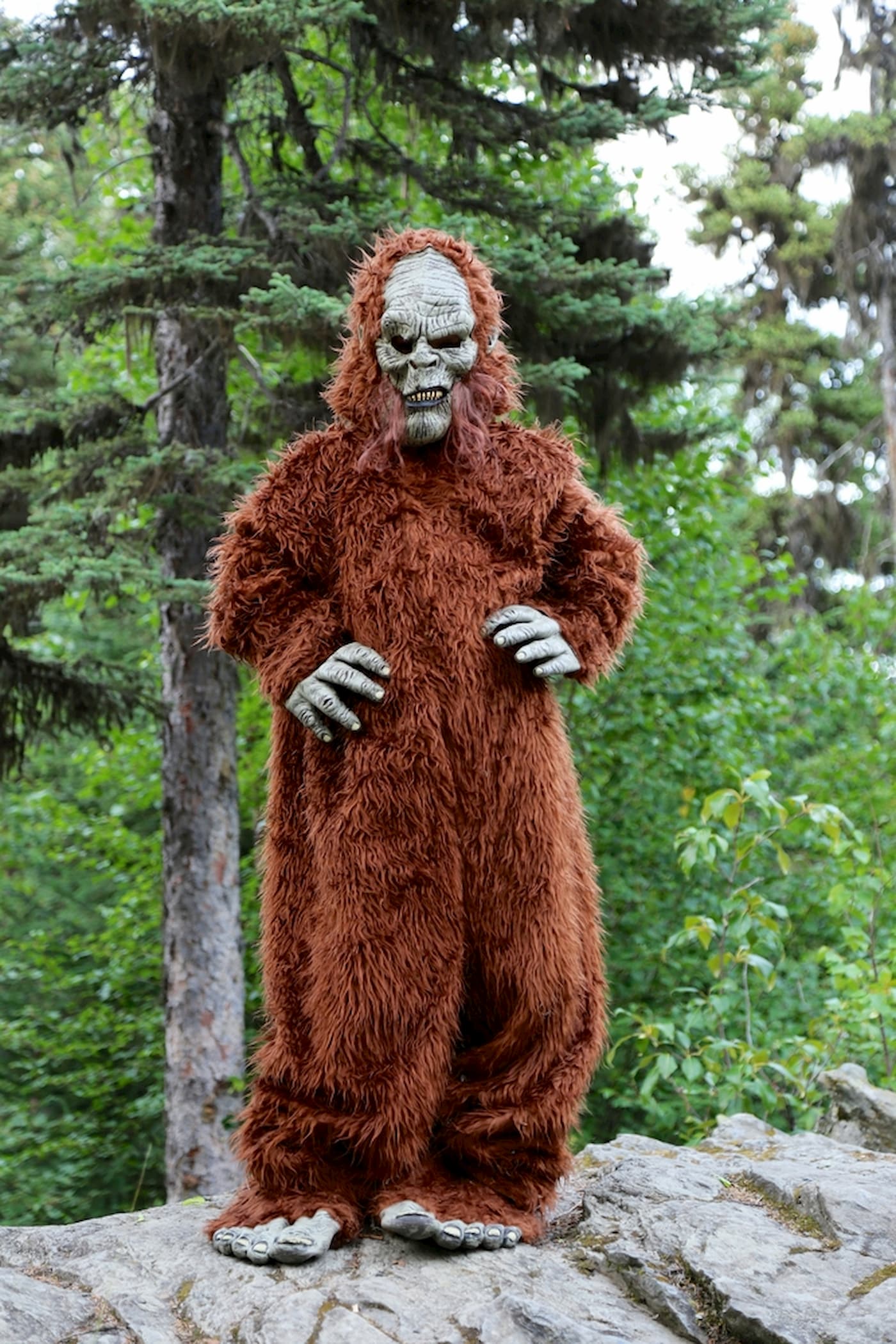 Who wants to be a meek Sasquatch when you could be a sassy Sassquatch? Wear a typical sasquatch costume, but carry a sign around your neck with a sassy phrase like "I like my coffee how I like myself: dark, bitter, and too hot for you", or maybe something slightly less cringe-worthy with all the sass in tact.
6. A Tree
This Halloween costume is good for both adults and children and can be put together in under an hour. Wear brown pants and a green sweater. Then, cut dark and light green leaves out of felt and pin them to your sweater. Add a hat with felt apples or birds for flair.
7. Smokey The Bear
Only you can prevent a bad costume—this is a relatively easy outdoorsy costume idea to make at home, and an iconic one at that. You can opt for a full bear costume, but for a DIY and more budget-friendly approach, wear a brown sweater and jeans, paint your face with a bear nose, and top it off with an outback hat with 'Smokey' in felt letters.
8. Vintage Backpacker
Backpacking is currently in vogue after books like Wild and A Walk in the Woods have put walking hundreds of miles with a big backpack in tow into the common culture. Before the high-tech gear of the current age, the backpacking look was undeniably frumpy. Pay homage to passé backpacking fashion by raiding an outdoorsy family member's basement who might have vintage gear. Wear a metal framed backpack, some worn out hiking boots, plenty of cotton, a bandana and carry a hiking stick.
9. Gear Junkie and Know-It-All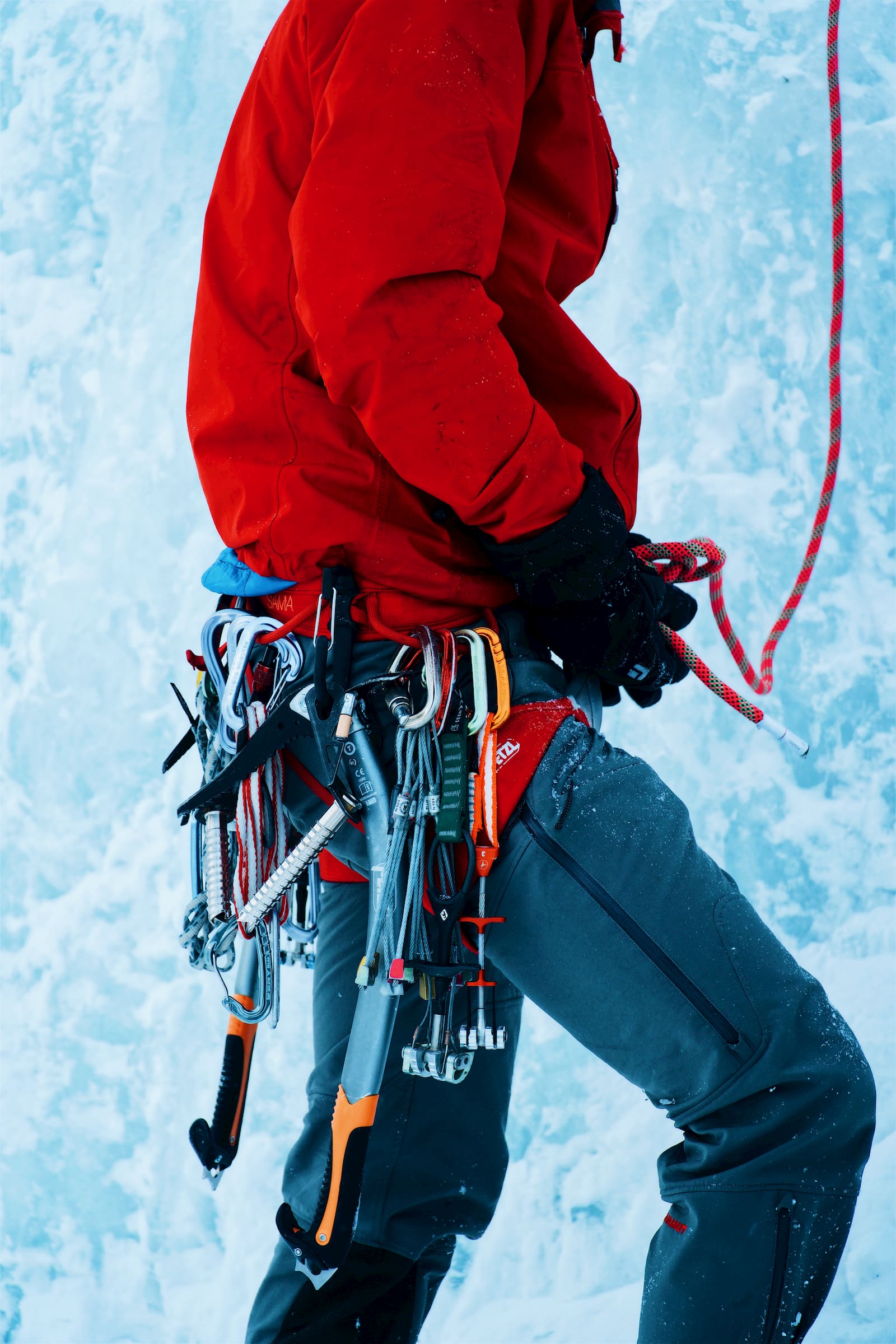 In the opposite vein of a vintage backpacker, try being the most obnoxious, gear head at the party. Clean off the dirt from your last trip, and wear your nicest pieces outdoor apparel. Throw some fake price tags on a few clothing items with outrageous prices. Party conversation can include bragging about your pack's base-weight being under 10 pounds and how you're a triple crowner.
10. Woodland Creature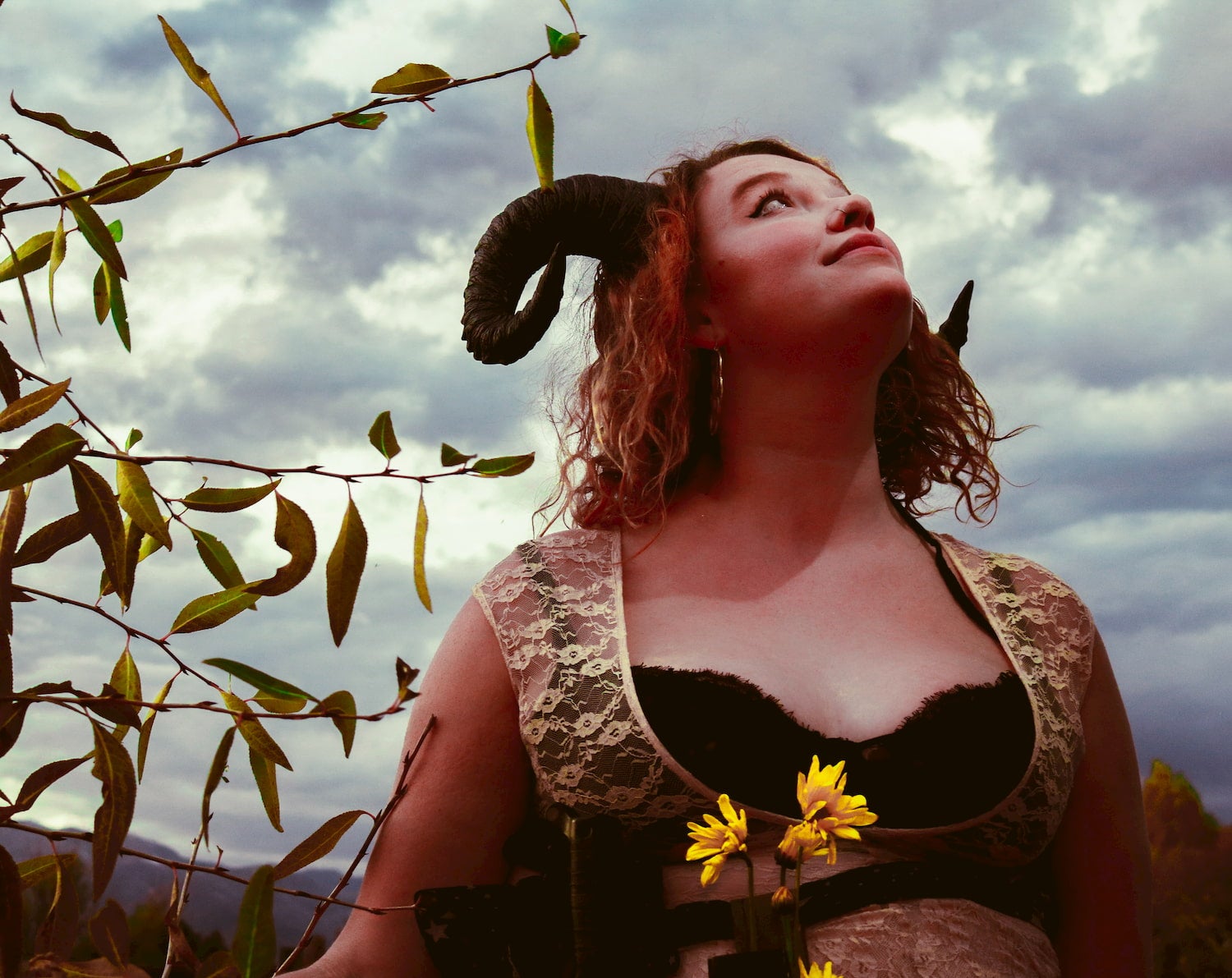 What better way to celebrate the outdoors than to dress as one of the furry creatures who spend all of their time outdoors. Isn't that the dream? There's no shame in dressing as an endearing fox, owl, rabbit, deer or even a snail. Any of these costume ideas can be super easy to make at home with a little face paint and you can even make your own animal tail.
11. The Seasons
This is the perfect Halloween costume idea for yourself and three other friends. It is self explanatory: each friend in the group will be one of the four seasons. Spring will wear green clothes covered in flowers, summer dresses in a yellow outfit covered with green leaves, fall should wear autumnal colors and sport some fall foliage, while winter should wear white clothes, adorned with hand-cut snowflakes. Wear sashes across your chests that list each season, to get rid of any ambiguity. There is a lot of room for creativity here.
12. 80's Skier
Embrace 1980s nostalgia with a bright jumpsuit or a pastel jacket and pants for this halloween costume idea. The ski gear of the 80s was infamously hideous, but should be celebrated for its iconic design nonetheless. If you happen to live somewhere where October tends to be dipping into colder weather, this costume will help you beat the nighttime chill—if you're in the warmer climates of the U.S. you might want to consider modifications that make the costume more comfortable.
Dressing up the family as s'mores shows a love for the outdoors, and is one of the easiest costume ideas to put together. If you have a family of four, the parents can be graham crackers, one child can be a marshmallow, while the other is the chocolate.
You can make the graham crackers with foam, covered with tan felt, adding brown ribbon for perforation, and brass fasteners painted brown for the "holes" of the graham cracker. Make the chocolate bar out of a brown pillow case with duct tape letters spelling 'Hershey'. The marshmallow can be made from quilt batting wrapped around clothes and covered in white fabric to keep the shape.
This costume idea is up to interpretation and can be done in any way you please. An elegant approach is to wear a white dress and create a wreath of leaves, wood and flowers for the top of your head—but feel free to take this costume to the outdoorsy maximum, with all sorts of fall foliage and natural decorations.
We've all encountered a GreenPeace volunteer on the city streets at some point. They make their voices heard about climate change, deforestation, ocean pollution and food supply. Unplanned interactions with these volunteers, however, can be a little awkward and a bit comical. Still, you have to give them credit for putting themselves out there. Channel the zeal and love of the outdoors by dressing as a GreenPeace Volunteer with a homemade GreenPeace shirt and a clipboard to collect those petition signatures.
---
This article about outdoorsy costume ideas was brought to you by Gregory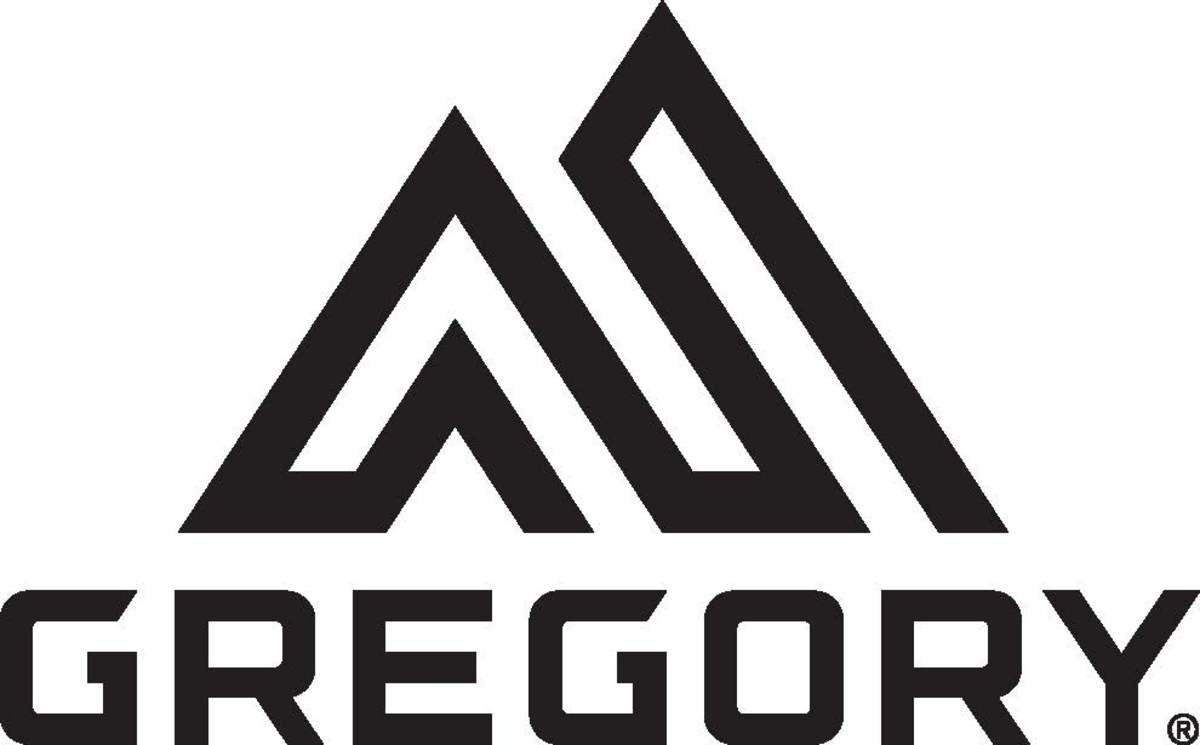 Their small hiking backpack is well designed for hiking and general day to day activities alike.
Popular Articles: