From canyon-edge vistas at Mather Point to the towering peaks surrounding the Bright Angel Trail, Arizona's most notable national park has no shortage of visual attractions that have drawn visitors for more than a century. This week, the park can add one more to their list—the Grand Canyon night sky.
Grand Canyon National Park announced yesterday in a press release that the park has received its official International Dark Sky Park certification, after years of remodeling features in the park to meet their standards.
Now, visitors can stargaze at the Grand Canyon and discover the same darkness that humans would have seen hundreds or thousands of years ago.
Grand Canyon National Park Earns International Dark Sky Certification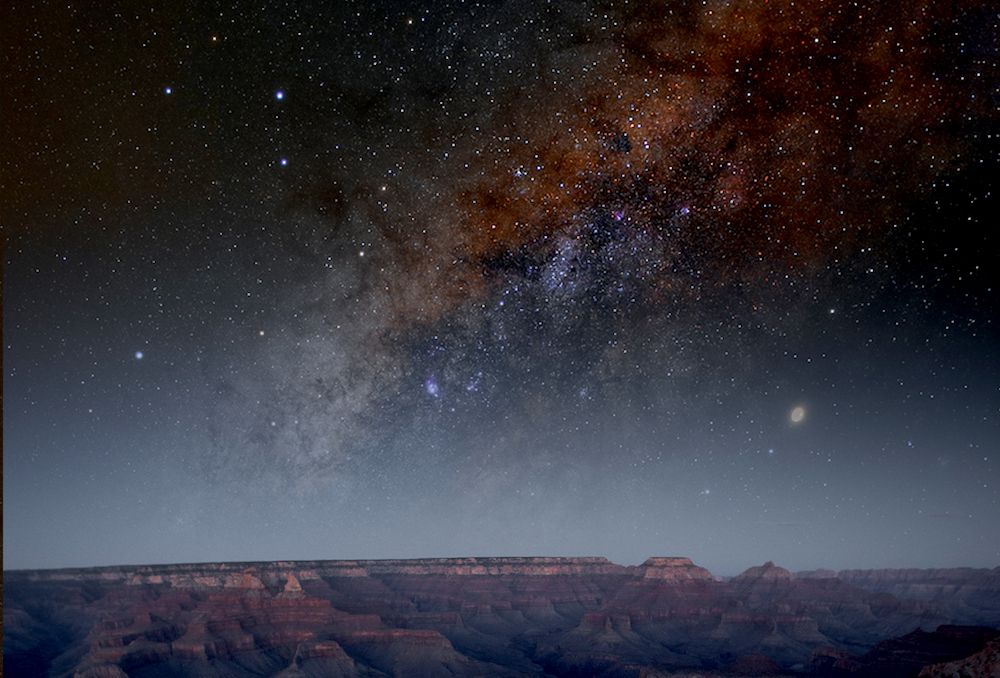 Despite being in a region isolated from much light pollution, there was still work to be done before the park could be certified by the International Dark Sky Association. Grand Canyon National Park had to retrofit or replace more than 5,000 light fixtures to be dark-sky compliant, a process that took three years (and large amounts of funding from the Grand Canyon Conservancy) to complete.
This is a rare achievement for parks—only nine of the 61 national parks in the U.S. are certified by the International Dark Sky Association (these include Joshua Tree, Death Valley and Big Bend National Parks).
For staff and conservationists in the park, the certification isn't just a title the park is proud to have—the achievement opens up a range of tourism and educational opportunities for park staff to establish in the future.
To kick off these efforts (and also celebrate their success), the park is hosting a ceremony on the South Rim at Mather Amphitheater at 10 am on June 22. This event will include park staff, members of the International Dark Sky Association, and representatives from the Lowell observatory to discuss future opportunities for visitors to enjoy the Grand Canyon night sky.
---
Related Campgrounds:
Popular Articles: