This article on the best backpacking trips in the U.S. is brought to you by Gregory, the makers of hiking backpacks that are tough enough for day hikes, weekend trips and thru-hiking adventures.
---
Backpack camping—an approach that involves hiking to your campsite, usually carrying a hefty backpack of gear with you—isn't for everyone. The KOA North American Camping Report of 2019 supports that statement; while camping popularity in the U.S. has overall reached new heights among a wider audience of households in recent years, those new campers are generally drawn to car camping, glamping, and the more convenient destinations. Which means that backpacking continues to offer an escape from the crowds.
Venture out on a backcountry trail in any crowded national park and you'll find the crowds all but disappear, just a few miles in. If you bring your camping supplies with you, a secluded, quiet camping experience awaits you in the wilderness.
The best backpacking trips in the U.S. span a range of experience levels. Once you've collected your gear (with some help from our backpacking checklist), it's time to pick a trail.
9 Bucket List Backpacking Trips in the U.S.
This list of backpacking trips in the U.S. offer a range of accessibility depending on your skills and experience. No matter the experience level required, they're all stunning and enjoyable. Researching this backpacking resource definitely made us want to get away from our computers and hit all of these trails.
Length: 24 miles
Elevation Change: 1,542 feet
Days: 2-4
Trailheads: Mattole Beach, Black Sands Beach
California's Golden Coast gets visitors galore, with hotspots mostly south of the Bay Area. But head north, beyond the hillside mansions where the famous Pacific Coast Highway disconnects from the coastline, and you'll find the Lost Coast Trail along the state's King Range National Conservation Area. As a wilderness trail along some of the state's rockiest beach terrain, this backpacking trip is relatively short, but the rock scrambles and sand dunes along the way make challenge and rewarding option for beginners.
Backpacking this trail requires an overnight permit from the Bureau of Land Management, available online from Recreation.gov. The trail is best done via a shuttle service between the two trailheads, as either route is point-to-point.
Length: 20 miles
Elevation Change: 200 feet
Days: 2-4
Trailheads: Rialto Beach, Ozette Campground
Positioned along the coastal portion of Washington's Olympic National Park, this 20-mile backpacking trail is an ideal entry point for inexperienced backpackers with a penchant for seaside views. Backpackers will find a relatively flat shoreline and fair weather seasonally along this trail, ideal for a long weekend backpacking trip on the Olympic Peninsula. With one of the lowest elevation gains on this list, hikers looking to test their distance-per-day will find a perfect path ahead.
Camping along the trail is done at established campgrounds between the trailheads, and no permit is needed for the hike itself. Keep your eyes peeled for tidepools teeming with life, as much of the coast's rocky shore plays host to underwater life.
Length: 12 miles
Elevation Change: 1,873 feet
Days: 2-3
Trailheads: Echo Lake Trailhead
The Lake Aloha trail, on the southern end of California's Lake Tahoe, is seemingly custom built for entry-level backpackers interested in a postcard-worthy view. A hike along this 12-mile loop trail takes you along a number of alpine lakes in the Desolation Wilderness, and brings you up 1,800 feet in total. Take a leisurely pace to make the incline portion much easier, and after a long sweaty hike, take a swim in Lake Aloha, where there's dispersed camping along a ridge nearby.
Since this is one of the best backpacking trips in the U.S., snagging a reservation for camping in the area can be tough—look to plan this trip early in the off-season, and expect to check online regularly for openings. Campfires are never allowed in the Desolation Wilderness, and campers should check out safety tips from the Lake Tahoe Basin Management Unit.
Length: 28.5 miles
Elevation Change: 8,110 feet
Days: 4-5
Trailheads: Low Gap Trailhead, Big Creek Trailhead
Situated in the country's most visited national park, the Mount Sterling Loop Trail offers an intermediate-level backpacking trip to the peak of one of the tallest points in the park. Hike from the Low Gap trailhead in Crosby, NC and pass through old growth forests—crossing state lines into Tennessee on your way. You'll follow the Big Creek to the summit of Mount Sterling, where you'll come across a firetower, built during the 1930s by the Civilian Conservation Corps—perfect for getting sweeping views of the misty mountains. Continue on from the summit and you'll complete a loop around the mountain, circling back to the Low Gap Trailhead. The total 8,000+ elevation gain is subtle on the majority of the trail, although some points climb sharply via switchbacks as you begin to circle the mountain.
As part of the Great Smoky Mountains National Park, backcountry camping on this trail requires a backcountry permit from the park office, alone with reservations made in advance for campgrounds/shelters along the way. More information on reservations and permits can be found from the park's Backcountry Office at 865-436-1297.
5. Timberline Trail—Mount Hood National Forest, Oregon
Length: 38.3 miles
Elevation Change: 9,000 feet
Days: 4-5
Trailheads: Timberline Lodge
Mount Hood is one of Oregon's Seven Wonders, an active volcano just about an hour outside of Portland. While many make a point to visit the mountain's cozy Timberline Lodge, backpackers looking for a more scenic view of this monolith can venture out on the Timberline Trail which circles the mountain. Start from the parking lot of Timberline Lodge and head east or west on the trail to get started; you'll traverse roughly 9,000 feet of elevation change over about four days. The loop will circle you back to Timberline Lodge, where you should relax apres-hike with a warm drink indoors.
This trail involves a decent amount of trail merges, so be careful when navigating that you don't make a wrong turn on to various off-shoots. The Timberline Trail can be dangerous when inclement weather is present, as with any instance of high-elevation hiking, you should feel confident that your backpacking skills match the worst weather scenarios you might face. No permits are needed for the hike.
Length: 26-28 miles
Elevation Change: 5,613 feet
Days: 3
Trailheads: Stovepipe Wells
With terrain and scenery pulled straight from Mars, hiking around Death Valley National Park (or the Mojave desert in general) is as interesting as it is intense. The Cottonwood-Marble Canyon Loop Trail takes backpackers through a dry and stark terrain, and requires more planning than a typical backpacking trip. The trail, running close to 30 miles in a loop, will connect from the Stovepipe Wells trailhead, and can take about 3 days. As with most desert backpacking, you must plan your trip around water resources—this trail offers a few natural streams at some campsites but water is scarce for the majority of the hike. Along with plenty of water, be sure to bring a water filter to refill when available.
Getting to the trailhead requires a 4WD vehicle at all times of the year, but no pre-planning for a permit is needed. Permits are available for free at visitor contact stations across the park. The challenge of this trail lies mainly in the difficult conditions of the desert, so be sure to read Death Valley National Park's tips on planning this hike in advance.
Length: 221 Miles
Elevation Change: cumulative 47,000 feet
Days: 20-30
Trailheads: (Southbound) Happy Isles, Sunrise Lakes, Glacier Point, Lyell Canyon
Cutting more than 200 miles through central California's Sierra Nevada mountains, the John Muir Trail is as legendary as it is scenic. Plan for close to a month of hiking, camping, and exploring part of the state's rocky, snow-spotted terrain, with an elevation gain more than 1.5 times the height of Mount Everest.
Getting yourself a backpacking permit for the John Muir Trail might be one of the hardest parts of this trip. Hikers should plan to enter the online lottery system as early as possible, about 24 weeks before your planned trip, or possible chance a first-come, first-served permit available from the ranger station. As well, hikers should plan out resupply stops at certain campsites and vantage points along the way.
8. The Wonderland Trail—Mount Rainier National Park, Washington
Length: 93 miles
Elevation Change: cumulative 22,000 feet
Days: 12-14
Trailheads: Fryingpan Creek Trailhead
With so many amazing mountains to climb and trails to backpack in the Pacific Northwest, it's hard to think there could be one trail that stands above the rest. At least in elevation, the Wonderland Trail around Washington's Mount Rainier does just that, circling the PNW's only mountain over 14,000 feet.
The trail itself isn't as lengthy as other advanced backpacking trips, but serves as a short-but-tough alternative to many other trails. Climbing over 22,000 feet in cumulative elevation gain along the Wonderland Trail, you'll enjoy dense evergreen forests and snowy peaks year-round.
The trail's high elevation is a serious consideration as thin air can wear on hikers who aren't used to these conditions. Take caution when beginning and ending the trip, as acclimation might be necessary for a comfortable hike. While specific permits aren't required to thru-hike the trail, a general wilderness permit is required for backcountry camping along the way.
Length: 272 miles
Elevation Change: cumulative 69,000 feet
Days: 20-30
Trailheads: Appalachian Trail Vermont/Massachusetts, Journey's End Road
While it may not rival some of the more scenic trails in the western U.S., Vermont's Long Trail offers hikers a look at a stunning variety of nature along one of the greenest states east of the Mississippi River. Stretching 272 miles from the southern border with Massachusetts to the Canadian border to the north, the oldest thru-hiking trail in the United States spares no view of the Green Mountain State throughout. What this hike lacks in dramatic views akin to the western U.S., it makes up for in greenery and ease' with a relatively balanced elevation incline throughout. While trail conditions can get muddy starting in the late summer and early fall, hiking through the New England fall foliage is one of the most popular attractions for the backpacking trip. Finishing the trail from north to south or south to north earns you the title of "End-to-Ender," a boast-worthy epithet you can share at the breweries along the trail.
Planning for this hike is pretty simple; no permits are required for hiking or camping along the way. The Green Mountain Club has maintained the trail since its establishment in 1930, and offer tips and guidebooks online and in print for hikers planning ahead.
---
This post was brought to you by our pals at Gregory.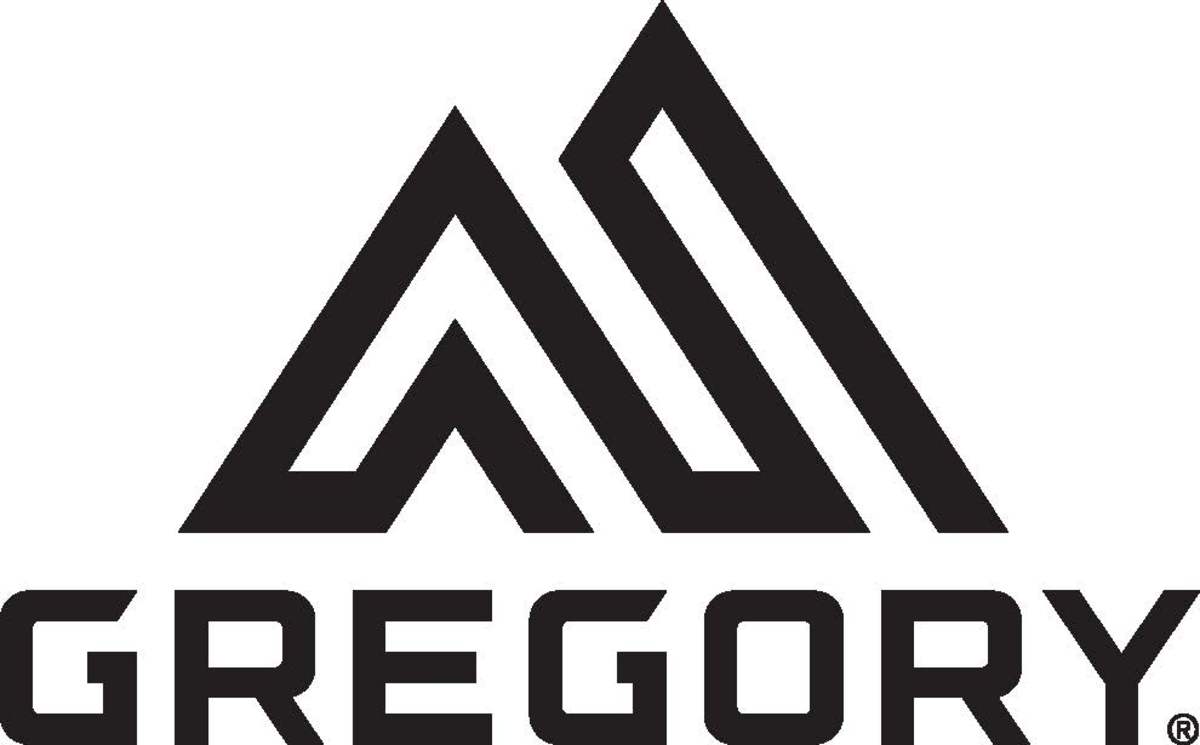 From small day hiking backpacks to top-of-the-line backpacking backpacks — Gregory has you covered!
---
Related Campgrounds:
Popular Articles: