On the National Register of Historic Places, Virginia's Westmoreland State Park is an enticing blend of the old and the new. Spread along the limestone cliffs of the Potomac River, the park still has original log cabins from the 1930s, towering hardwood forests, and fossilized shark teeth for the dedicated beachcomber. Visitors can also enjoy amenities like an Olympic-sized swimming pool, modern conference hall, powerboat launches, and comfortable, air-conditioned cabins.
With 1,321 acres, two miles of coastline on the Potomac River, and more than 150 campsites and cabins, Westmoreland State Park has brought the diversity and beauty of the outdoors to generations of Virginians since 1936.
Why Westmoreland State Park Is Virginia's Best River Retreat
As a kid, my family and I visited Westmoreland State Park for at least one week of every year, often staying in the exact same cabin that my dad's family had when he was young. I grew up hunting for shark teeth, practicing backflips off the diving board, and learning to identify poison ivy. My parents extended every hike by bird-watching, and I learned how to fish at Rock Spring Pond. Well into my teenage years, I looked forward to the fireflies, campfires, beach wading, bike riding, fossil hunting, and family game night. Those and other activities are some of the park's top attractions; here's our guide on what to see on your trip to Westmoreland State Park.
Fossil Hunting
The tidal flow brings in new shells and rocks twice a day. Along the eponymous Fossil Beach, it is possible to find beautiful fossilized shark teeth. The limestone cliffs slowly erode away, washing up shark teeth of varying sizes, from millimeters to inches. Visitors hunt for these teeth by wading or sifting.
Swimming
Swimming in the park is limited to the Olympic-sized swimming pool on the beach level of the park. The cost of pool admission is included with any overnight stay, whether campgrounds or cabins. There is a snack shack and a large bathhouse, and the pool itself includes several diving boards, water slide, and kiddie pool.
Swimming is not encouraged along the beach, due to algae flows and seasonal jellyfish in the Potomac. However, walking along the sand between the breakwaters while taking in the cliff views is an excellent way to spend the day.
Hiking
Westmoreland State Park has a little over six miles of hiking trails. These trails start at various points throughout the park and lead to a deep-wooded fishing pond, the famous Fossil Beach, marshes, and other ponds where hikers can view wildlife. Birdwatchers enjoy spotting blue and green herons, ospreys, and eagles.
Fishing
Both fresh and saltwater fishing opportunities are available in the park. Rock Spring Pond has catfish, bream, bass and crappie, while saltwater anglers can cast a line into the Potomac River itself. A small tackle shop on the shore near the picnic area sells bait, fishing gear, and fresh or saltwater fishing licenses.
Boat Rentals
At the tackle shop, Westmoreland State Park also offers hourly rentals of paddle boats, kayaks, and stand-up paddle boards. Pay by the hour and explore the coastline, watch the osprey hunting and nesting, and get a different perspective on the beautiful cliffs. Be aware that, due to the width of the channel (close to seven miles at that point), the water can become very rough and choppy with changing weather, and is affected by tides.
Interpretive Programs
From Memorial Day to Labor Day, park rangers offer a wide variety of educational and instructive programs. Join them for a night hike to explore nocturnal wildlife, learn about migratory and local bird species, or follow an instructor along the beach in a guided paddle trip.
Nearby Historical Attractions
George Washington's Birthplace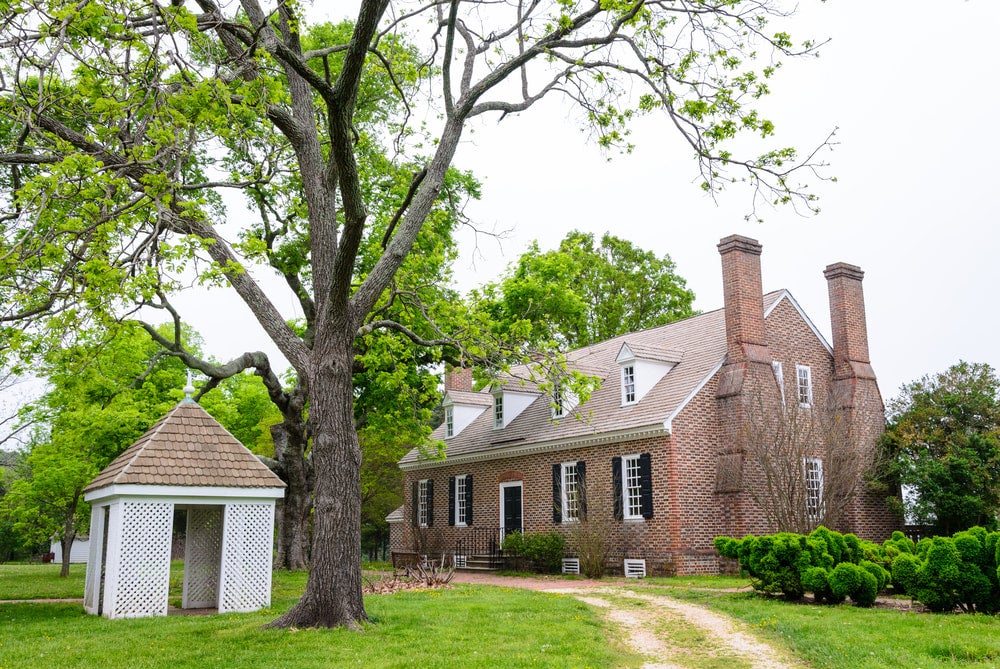 Visitors can step back in time at George Washington's birthplace (also a National Monument) is about thirty minutes from Westmoreland State Park. The Monument has many different places to explore, all offering some version of living history.
The heritage cattle and livestock are descended from animals raised when the first president toddled around the grounds. Farming practices mirror those of the early 1700s, and volunteers don period clothes to interact with visitors and complete daily tasks. Watch a blacksmith working on horseshoes, or participate in a candle-making demonstration.
Children ages 5-12 can use the Junior Ranger program and get stamps for learning about this time period in America's Colonial era.
Town of Tappahannock
Tappahannock's town motto is 'Making history since 1609.' Older than Richmond, Williamsburg, and Fredericksburg, Tappahannock is a history buff's dream come true. Thirteen of the buildings in downtown Tappahannock are on the National Register of Historic Places, and it was one of the first landing places of Captain John Smith.
The Essex Museum provides maps and information about many of these historical sites. Hours change from season to season, so check before planning a visit.
Tribes of the Algonquian language inhabited the area for hundreds of years before Europeans arrived, but it is difficult to find sites dedicated to them in the area. To learn more through living history demonstrations, a two-hour drive north will take you to Great Falls Park, and a two-hour drive south will land you at Jamestown. Both sites give a more thorough perspective on area history.
Camping
There are three campgrounds in Westmoreland State Park, with the blunt names of Campgrounds A, B, and C. Most sites in Campground B can be reserved online, while the other two campgrounds are held open for walk-up visitors.
There are 42 electrical hookups available in Campgrounds A and B, while the 74 standard sites can be used either for tents or RVs up to 40 feet. One group site is available for groups of up to 40, with room for tents only. Three 'buddy' sites have room for up to 24 people.
All campsites have either fire ring grills or box grills; campfires are allowed but guests are asked not to bring outside firewood, which can be purchased at the park.
Cabins
Westmoreland State Park has 26 cabins of various size to rent, ranging from $87-$112/night. These cabins are popular enough to require a weeklong reservation from Memorial Day to Labor Day and early reservations are strongly recommended. The cabins are very comfortable, and each one has a full kitchen and a wood-burning fireplace, along with linens and a sitting area. All cabins are climate-controlled.
The two-bedroom cinder-block cabins along cabin row, numbers 19-25, are especially beautiful and have screened-in porches. Those cabins are spaced out and offer plenty of privacy. They're also perched near the highest cliffs in the park, with beach views that stretch all the way across the Potomac to Maryland. Reservations for these cabins are highly competitive.
Choose your cabin size carefully, as occupancy varies from two to six people.
Bunkhouse Camping Cabins
There are five bunkhouse cabins available to rent as well. The upside? Minimum stay is only two nights, and the cost is much less. The downside? No linens or indoor plumbing. These cabins work great for outdoorsy types who don't feel like setting up a tent or towing an RV—but bring everything else you would normally bring on a camping trip. Bath houses are available.
---
Related Campgrounds:
Popular Articles: