This article about the Northern Forest Canoe Trail was brought to you by Mountain House, the makers of delicious freeze-dried meals suitable for any day paddle or even an extraordinary 740-mile thru-paddle in the Northeast.
---
The Northern Forest Canoe Trail is a 740-mile water trail filled with the wondrous beauty of the Northeast, with clear lakes nestled between emerald mountains, rolling fields of wildflowers, rushing rivers, awe-striking ridgelines and expansive lakes. It has been likened to the Appalachian Trail, where paddlers, like hikers, make the journey in sections as well as in one thru-paddle.
Everything You Need To Know About Paddling The Northern Forest Canoe Trail
The brilliant journey begins in Old Forge, New York, and winds its way to its eastern terminus in Stratton-Eustis, Maine. Along the way, the water trail weaves through four states and one Canadian province — New York, Vermont, Quebec, New Hampshire and Maine. Along the way, quaint towns offer a place to lay your head, whether you choose primitive campsites or a cozy bed and breakfast. The trail also traces historic travel routes that were used by Native Americans and early settlers.
Rather than being on protected land, as the Appalachian Trail is, the North Forest Canoe Trail obtains access to campsites and land through landowners' permission. This allows paddlers the opportunity to get to know the down-to-earth people living along the water trail and to get a taste of not only the incredible wilderness areas, but the communities and rich culture that reside on the trail, as well.
The Northern Forest Canoe Trail: The Facts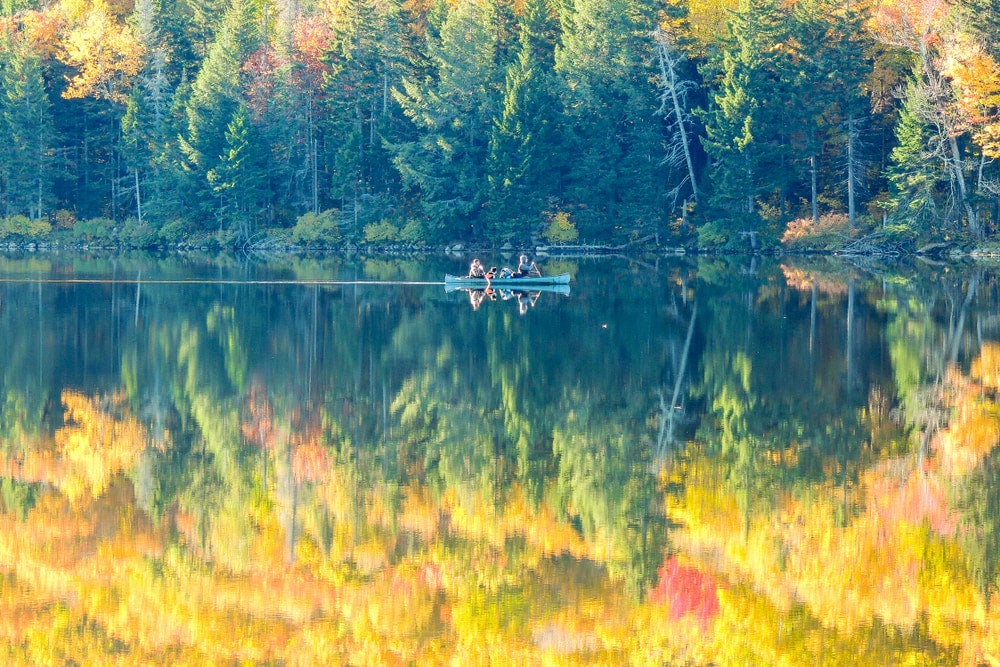 The Northern Forest Canoe is the longest mapped water trail in the U.S.
The trail is broken up into 13 sections, giving paddlers the option to go on a peaceful day paddle, choose a sectional expedition or make the epic journey across the entirety of the trail. Paddlers of all abilities can choose a section of the trail that suits them best, and there are plenty of resources to find out which area suits your skillset.
Some highlights of the trail include the Adirondack Mountains, the Missisquoi River, the Canadian waters of Quebec, Chamberlain Lake in Maine, Mt. Katahdin, the Allagash Wilderness and much more.
The Trail by the Numbers
Here's a by-the-numbers view of the waterways and villages you'll experience along the entire trail:
23 rivers and streams
59 lakes and ponds
45 communities
65 portages (70+ walking miles)
What to Expect on your NFCT paddle
Most of the trail is novice-friendly, with a lot of sections being flat and calm. If you are, however, fascinated by the idea of paddling the entire 740-mile trail, you should be a highly skilled canoeist or kayaker. You'll be paddling upstream, descending rapids that can hit class IV, crossing exposed lakes with heavy winds and waves, and portaging more than 70 miles in total.
You should obtain the appropriate maps and local information to prepare for the trip. If you are entirely new to paddling, you may want to consider hiring a guide or taking a canoeing class.
Paddlers can launch their canoe via dozens of access points. After the journey begins, there are tons of campsites, lean-tos and trail towns after a long day of paddling under the summer sun. You can rent or buy your equipment, and there are plenty of experienced outfitters along the way to help you on your journey.
The number of portages will depend on the length of your trip. The longest portage on the trail is 5.7 miles. If you are new to paddling, portaging requires you to carry your gear in your canoe or kayak and walk on land from one navigable water to the next.
How to Prepare for an NCFT Paddle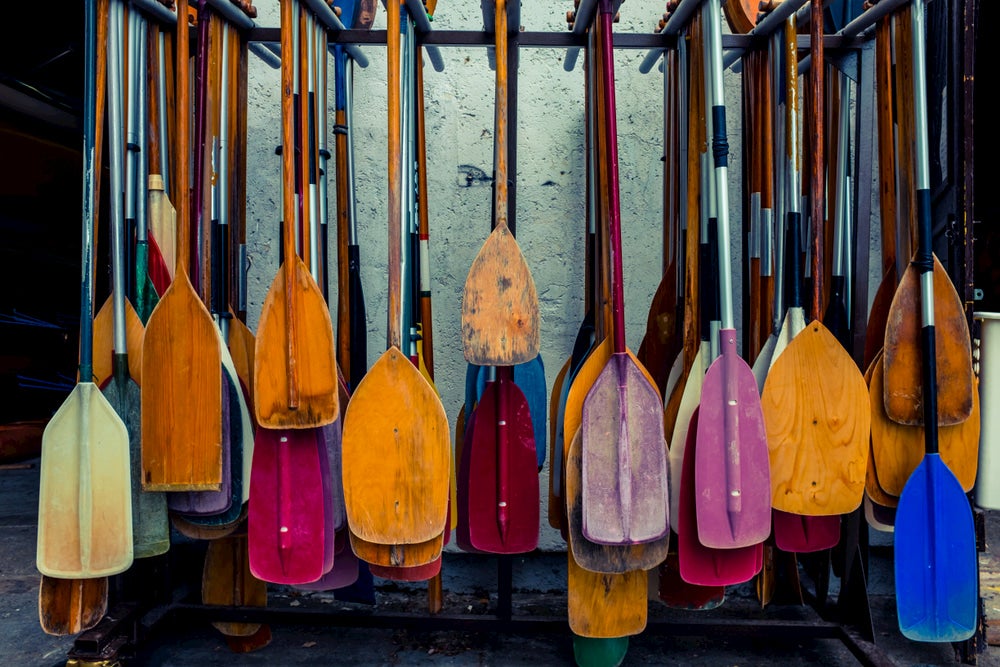 Timeline
The majority of paddlers who intend to complete the entire trail begin mid-May. Completing the whole trail typically takes four to seven weeks.
Water levels fluctuate drastically due to natural seasonality as well as man-made infrastructure, like dams for example. Water levels are most reliable in May and June but come with lots of bugs. In the late summer, like July and August, sections may be too dry to paddle, but are best for sun and warmth. September and October have great paddling weather and better water levels than late summer.
 Pack list
Life jacket
Spare paddle
Hat or helmet
Whistle
Throw bags or other rescue gear
Bilge pump
Sunscreen
Drinking water and food
Proper footwear
Drybag
Appropriate clothing for rapid temperature changes
Navigation devices

Map or river chart
Compass
Guidebook

Camping equipment
Duct tape
Sunglasses
Toiletries
Water
First-aid kit
The Northern Forest Canoe Trail organization's official pack list provides more a meticulous list of items to bring on your journey.
Resupply

Everyone will plan their resupply a bit differently based on the length of their trip and their individual needs. If you are planning just a few days of paddling, it will suffice to pack a few days worth of food.
If, however, you are a thru-paddler, you will need to do more extensive planning and research. Thru-paddlers typically pack three to seven days worth of food at a time, and resupply as they go along. Paddlers can ship their goods to a post office in one of the many communities along the way. If you do this, make sure you write "Hold for Northern Forest Canoe Trail paddler" on the box, along with an estimated pickup date. Post offices will typically hold your resupply for up to 30 days.
There is also the option to buy food in grocery stores or enjoy cafes and restaurants in one of the 45 communities along the way. This is a great way to support the local communities you'll be visiting. Keep in mind that as a thru-paddler, you should not rely solely on restaurants as they may be closed due to seasonality. Make sure to research what resources will be available to you at the time you plan to travel.
Be aware that between Rockwood and Fort Kent, supplies are extremely limited. Rockwood is a great place to resupply before the last three sections of the trail from Moosehead Lake to Fort Kent.
Maps and Guidebooks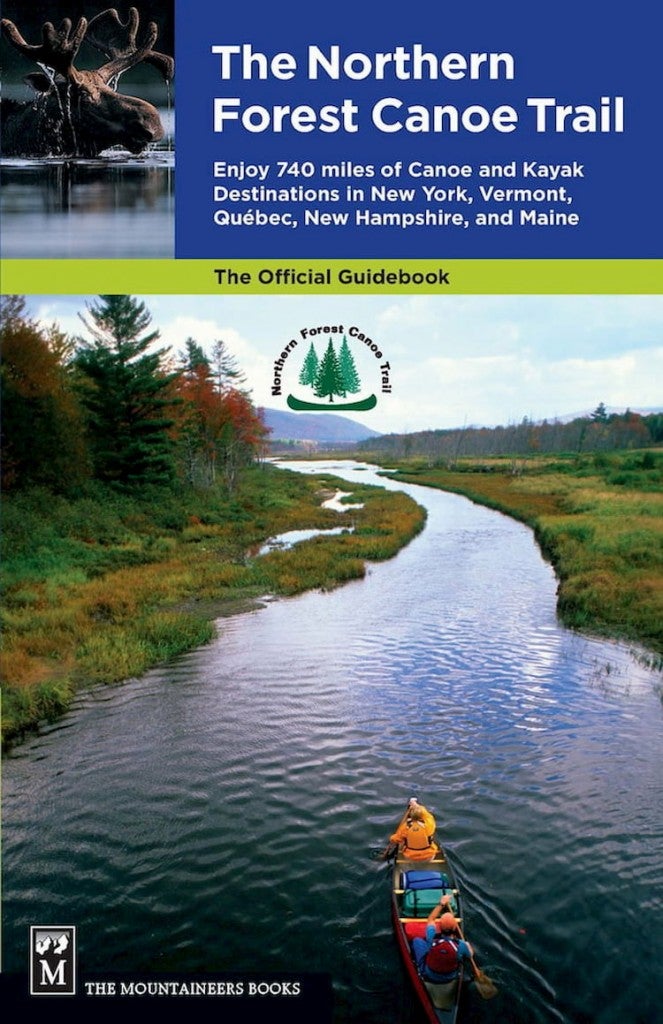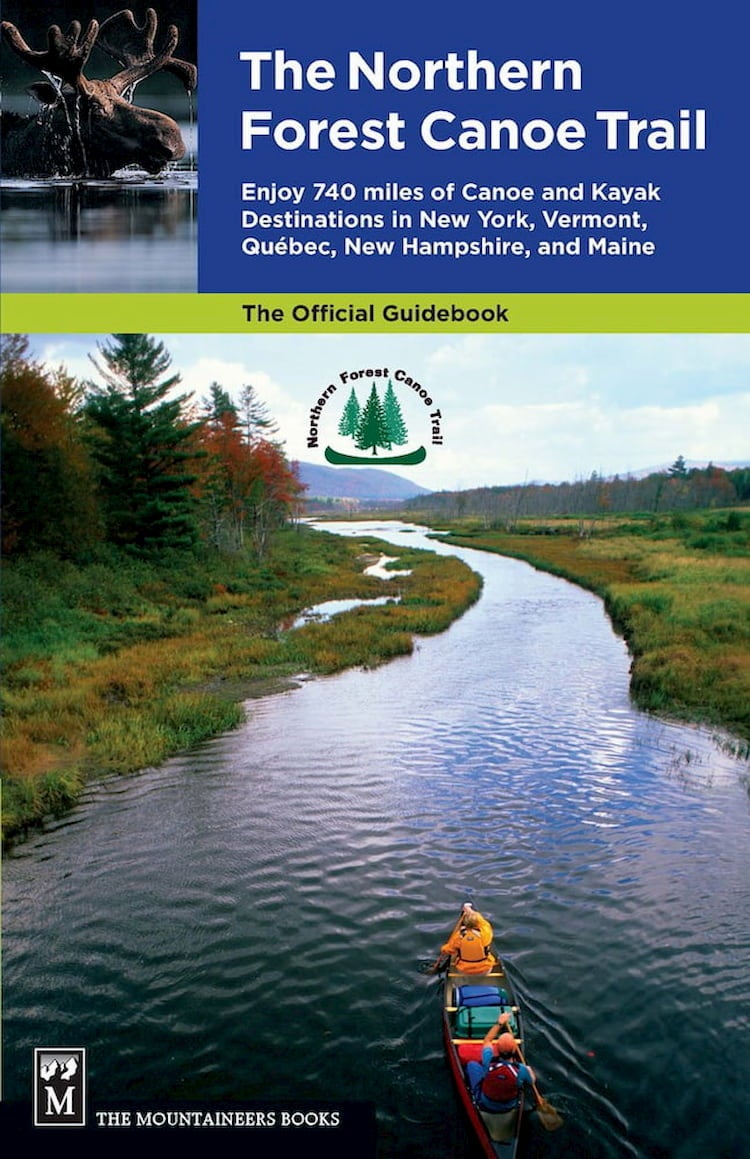 There are several maps and guidebooks available to help guide you along your incredible paddling journey. Acquiring the correct maps and local information will be vital to your safety and enjoyment of your trip. Fortunately for paddlers, the incredible communities and paddlers have helped map the 13 contiguous sections of route. Maps include portage routes, trail signs and access points.
The Northern Forest Canoe Trail organization also provides a great trip planning tool with a map and information about each of the 13 sections.
Tips To Survive A Thru-Paddle, from The American Canoe Association
Know what you are paddling. River guidebooks and topographic maps are valuable references in trip planning. Plan alternate routes in case of winds, changing weather or unexpected paddler limitations.
Plan each day's itinerary. Set up locations for put-ins and take-outs along with possible lunch break stops. Consider time, distance and the abilities of your group. Arrange for a shuttle.
Be prepared for anything. Make sure the equipment you take is appropriate to help you survive and rescue yourself, since once you are on the water, it will be all that you have. Refer to the Paddler's Checklist below.
File a float plan with someone who will notify others if you don't return on time. This is especially important in the Northern Forest, where cell phone coverage is spotty, so you cannot rely on being able to phone for help.
Clarify participant responsibilities with paddlers before getting on the water. Unless you are instructing or commercially guiding the group, your trip is likely a "common adventure" trip format in which each participant takes responsibility for the decision to participate, the selection of appropriate equipment, and the decision to run, scout, or portage rapids. More experienced paddlers should assist those with less experience in making proper decisions on the trip.
Don't overreach. Paddle within both your own and your group's limits.
Other Safety Tips and Resources:
Safety is overbearingly the most important part of the trail. It's important to have extensive knowledge of how to paddle flat water, whitewater and large lakes, as well as a general understanding of water behavior and etiquette. Know the waters you'll be paddling, plan alternate routes and do not paddle beyond your, or your group's limits. Keep the craft under control. Know how to paddle in cold water and how to be prepared for hyperthermia.
Make sure to wear a high-quality, properly fitting life jacket that it is comfortable, adjusts easily and, most importantly, will save your life in an emergency. Take the time to find the perfect fit for your body
Research outfitters and other services along the way to make sure you have the knowledge for a safe and pleasant expedition.
How Many People Have Completed the NFCT?
As of 2018, 113 people have completed the Northern Forest Canoe Trail, and eight people have completed it by section-paddling. Technically speaking, the first person to ever complete the trail in a thru-paddle was Donnie Mullen, an Outward Bound instructor who paddled on his self-built, 16-foot wood canvas canoe in 2000. He completed the paddle in 55 days. However, the trail was not officially deemed contiguous until 2006. After its official establishment as the Northern Forest Canoe Trail, Nicole Grohoski and Tom Perkins completed it in 2006.
The 13 Sections of The Northern Forest Canoe Trail
Fulton Chain of Lake to Long Lake – NY
Long Lake to Saranac River – NY
Saranac River to Lake Champlain – NY
Lake Champlain and Missisquoi River – NY, VT
Missisquoi River to Lake Memphremagog – VT, Quebec
Lake Memphremagog to Connecticut River – Quebec, VT, NH
Connecticut River to Umbagog Lake – NH
Umbagog Lake to Rangeley Lake – NH, ME
Rangeley Lake to Spencer Stream – ME
Spencer Stream to Moosehead Lake – ME
Moosehead Lake to Umbazooksus Stream – ME
Umbazooksus Stream to Umsaskis Lake – ME
Umsaskis Lake to St. John River – ME
Events for the Northern Forest Canoe Trail
Keep an eye out for upcoming events along the Northern Forest Canoe Trail hosted by its namesake organization. Paddle enthusiasts may enjoy the Maine Canoe Symposium, a weekend of all things paddling, including a celebration of North American canoeing heritage and workshops to help develop or hone paddling skills, hosted June 7-9. On June 19, the Northern Forest Canoe Trail Organization hosts a Beginner Whitewater and Paddler Social on the Lamoille River in Northern Vermont.
Camping Along The Way
There are hundreds of campsites along the water trial, but we've included ones with photos and reviews to best suit your needs when planning your Northern Forest Canoe Trail paddle.
New York
Vermont
New Hampshire
Maine
Enjoy this glorious paddling opportunity with safety and intention. Whether you choose a day paddle or thru-paddle, we hope this guide provides you with the info needed to explore the Northeast by waterway.
---
This article was brought to you by Mountain House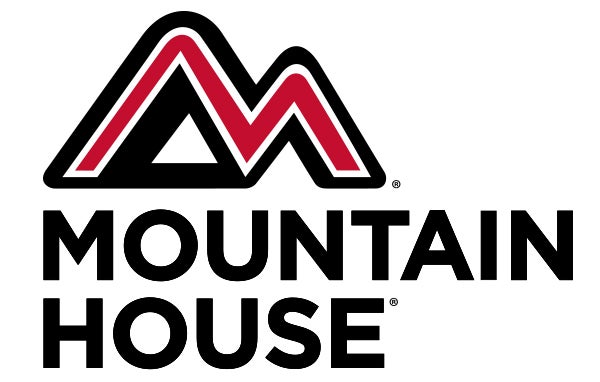 Don't forget to pick up on of Mountain House's many delicious and easy camping meals for your Northern Forest Canoe Trail expedition.
---
Related Campgrounds:
Popular Articles: