This article is brought to you by Travellers Autobarn, whose collection of RV rentals in Los Angeles are perfect for completing a LA to San Francisco road trip in style and comfort.
---
LA to San Francisco road trips bring travelers through many famous highlights of coastal Southern and Central California. For this 6-7 hour drive, we'll be guiding readers along the US Route 1 and US Route 101 highways. These routes provide the best scenery, camping, and nature-dwelling along the journey.
Ultimate LA to San Francisco Road Trip: Where to Stop and Camp along California's Coast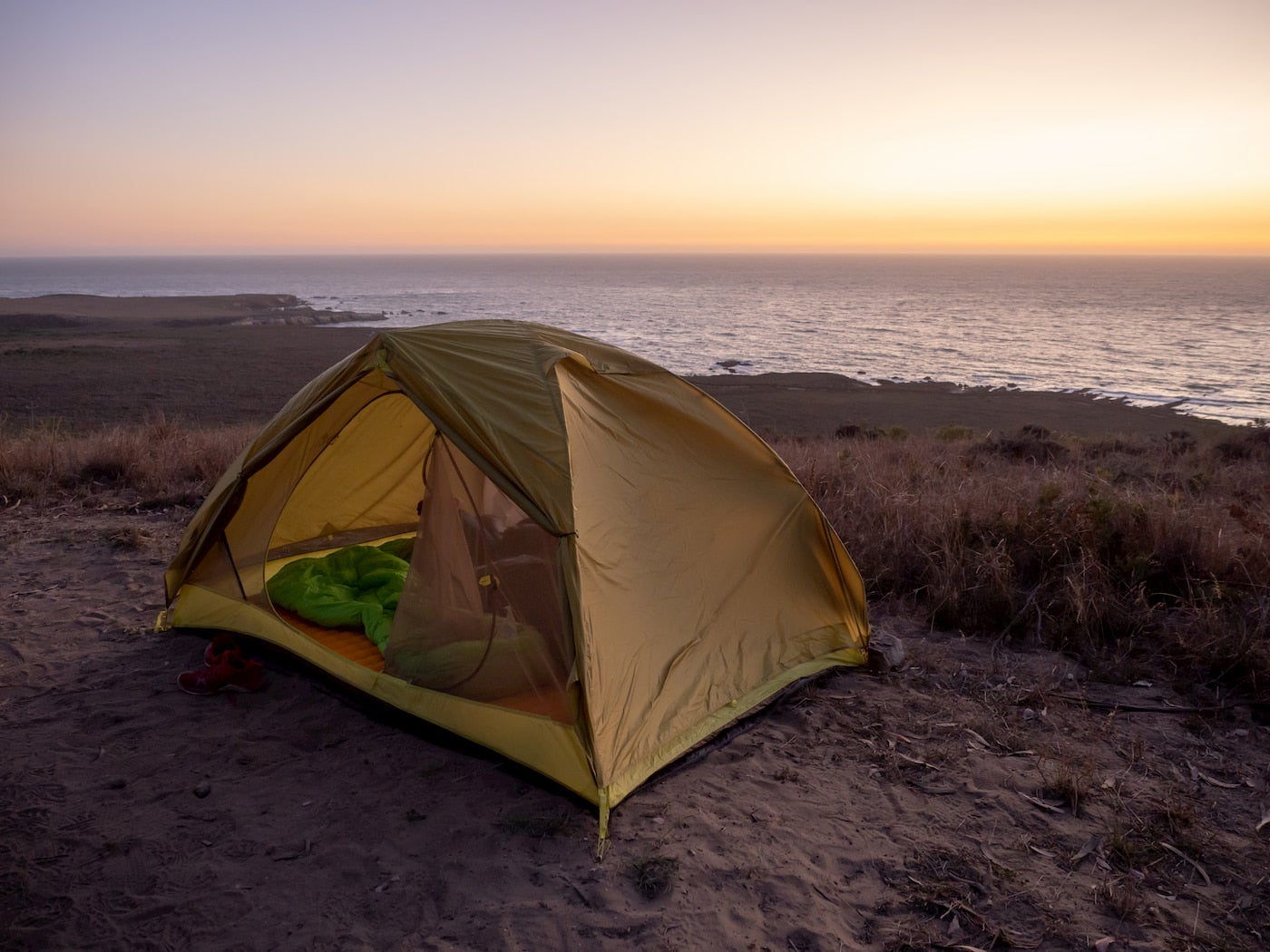 This article will reveal the most exciting way to travel up the coast to the Bay Area. Use it as a guide for locating the best towns and camping during a LA to San Francisco Road Trip.
Stop 1: Surfers Point Dunes
Located in Ventura County, Surfers Point Dunes hosts good surfing and beautiful ocean scenery. To get there, take US Route 1 through Malibu. Stay on Route 1 until it merges with the 101 in Oxnard. Continue on the 101 until hitting Ventura. There'll be an exit downtown on E Harbor Boulevard and Shoreline Drive that goes right to the beach.
On the way to Surfers Point, take advantage of beautiful Malibu camping if time permits. Malibu Creek campground is renowned as being the best in Malibu with hiking, fishing, bird watching, mountain biking, rock climbing, and more. Pets are allowed and the campground contains drinking water as well as sites for tent and RV camping.
Stop 2: Santa Barbara
Continue on the 101 to get to this famous beach city. There'll be signs and it'll become obvious once the city is surrounding the road.
Santa Barbara is renowned for its university and surfing culture. It's located on the largest south-facing section of coastline on the West Coast of the United States. There, travelers can find downtown markets with handmade goods, a mission built in the 18th century, and other colonial architecture.
During the journey between Ventura and Santa Barbara, don't miss the camping at Carpinteria State Beach. It's a beautiful stretch of coastline only 12 miles south of Santa Barbara. The campground contains tent and RV camping, drinking water, and dispersed camping. Dogs are allowed, just not on the beach.
Stop 3: Solvang and Santa Ynez
From Santa Barbara, take a detour off the 101 to California Route 154, which will place you in the Solvang and Santa Ynez areas. From the 154, watch for signs for the 246. This road takes drivers back to the 101 while bringing them through Solvang and Santa Ynez.
Solvang was founded in 1911 by a group of Danes intent on leaving the cold of the Midwest. According to the Solvang Conference and Visitors Bureau, visitors should check out local vineyards, experience the town's Danish architecture and food delicacies, visit historic churches, and patronize boutique shops. Nearby, Santa Ynez offers plenty of wine tasting and outdoor activities such as biking and hiking.
Stop 4: Pismo Beach
Continuing back on and down the 101, drivers make their way through the pasture lands of Santa Maria and Nipomo until reaching Pismo Beach located in San Luis Obispo County. Pismo is marked by gorgeous bluff-beaches, a neat downtown area, a pier, and some good surfing in cool waters.
The North Beach Campground provides perfect camping on the central California beachfront right near town. Tent camping, RV camping, and pets are allowed.
Stop 5: San Luis Obsipo
Travelers have to stop by the sleepy town of San Luis Obispo to call this a complete road trip. San Luis Obispo (SLO) has lately been touted as "the happiest place in the United States." Visiting SLO is experiencing a vibrant college town with a charming, historical downtown, an old mission, and a world-famous farmers market. The craft beer scene is strong and there's plenty of coffee shops to stop in at for some espresso and to get some work done.
Stop 6: Morro Bay
Stopping in SLO during a LA to San Francisco Road Trip should mean a detour to Morro Bay as well. In San Luis Obispo, the 101 and the 1 separate again, and heading to Morro Bay is the perfect opportunity to return to the 1.
In Morro, visitors enjoy close-up looks of the site visible from many areas of SLO: the infamous Morro Rock nestled in the bay. Morro Rock is a volcanic plug that's protected as a state preserve.
Morro Bay is also renowned for being one of the best surf spots in all of San Luis Obispo. There's always space for parking in the dirt lot at the base of the Rock. From there, surfers gear up for a cool surf in often reasonable conditions. Consider hopping in with them!
Stop 7: Big Sur
Continuing up the 1 means reaching Big Sur. Many know Big Sur from the scenic landscape shots of its beaches and cliffs that plaster magazines and screensavers, while others know it best from Jack Kerouac's famous novel "Big Sur" which was followed by a documentary of the same title.
Big Sur is a place to see both towering redwoods and some of the most picturesque beach views in the world. Most notable and often seen in photos is McWay Falls, a waterfall that flows year-round right into the Pacific Ocean.
There's plenty of camping in Big Sur. Matter of fact, Big Sur is renowned for it. Try the Pfeiffer Big Sur Campground which contains 189 RV and tent site campgrounds.
Stop 8: Carmel
After a windy journey through Big Sur, the 1 reaches Carmel. Carmel-By-The-Sea is visited for its stunning coastline and artistic history. In the early 20th century, many people building their houses in Carmel were devoted to the arts, and it can be accurately described as an artist's colony to this day.
When visiting, focus the stay around seeing the beaches, experiencing the art, going hiking, and checking out local parks.
Stop 9: Monterey
Neighboring Carmel is Monterey. Monterey Bay is one of California's natural wonders. It should undoubtedly be prioritized on a LA to San Francisco road trip. The city itself is renowned for Monterey Bay Aquarium, Cannery Row, Fisherman's Wharf, and the Monterey Jazz Festival.
Stop 10: Santa Cruz
Keeping to the 1, road-trippers reach the edgy surf vibes of Santa Cruz. This is an amazing town to see local beaches and loaf in ease among coastal redwoods. There are numerous state parks just out of town such as Henry Cowell Redwoods State Park, The Forest of Nisene Marks State Park, Wilder Ranch State Park, and Big Basin Redwoods State Park.
Stop 11: Half Moon Bay
Before reaching San Francisco, Half Moon Bay comes into view, a great opportunity for leg-stretching and experiencing some stunning coastline. Consider checking out the little town, too.
Stop 12: San Francisco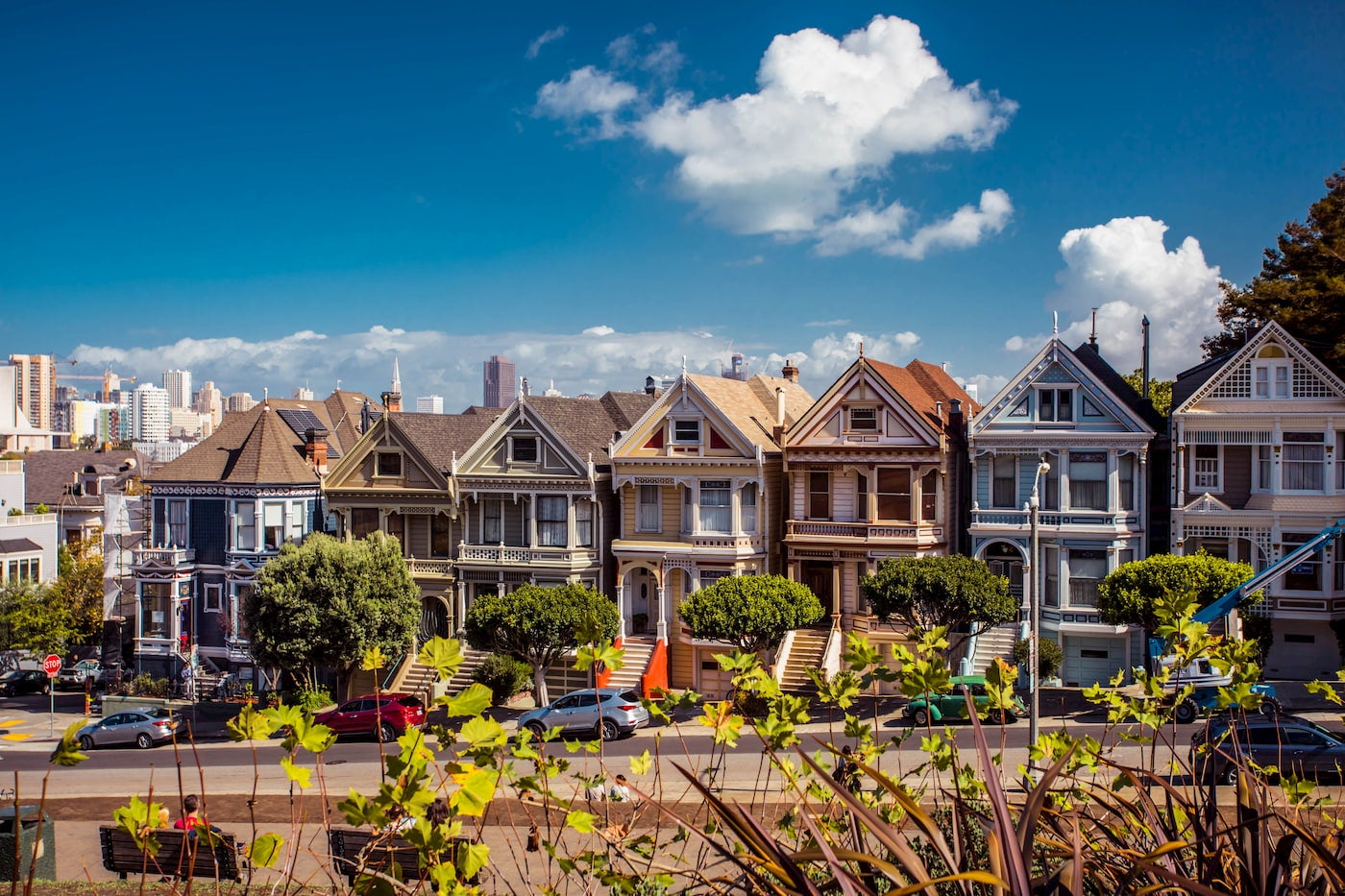 Visitors often feel overwhelmed after reaching San Francisco. There's so much to do! The city is huge!
Visitors keen on sticking to more natural areas should check out San Bruno Mountain State Park. It's a glorious way to get enchanted by sweeping views of the city while frolicking around on some nice trails. Also, experiencing the gardens of Golden Gate Park is an iconic must.
In the bulk of the city, eat seafood at Fisherman's Wharf, stop by Boudin for some fresh sourdough bread, and explore the place by foot and see all that there is to see. In the meantime, check out our thorough guide for visiting and camping San Francisco to fully enjoying this destination!
---
This article was brought to you by Travellers Autobarn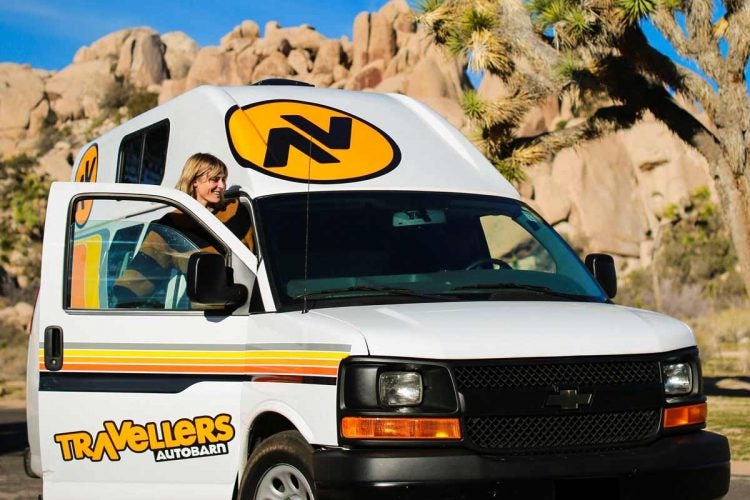 Rent an RV or camper van to make your California road trip epic!
---
Related Campgrounds:
Popular Articles: