This article was brought to you by Wenzel, the makers of a pop up shelter made perfect for families or groups of friends headed to California's less visited national parks or wherever the road takes you.
---
Lassen Volcanic National Park is one of the oldest national parks in the United States. It's also a hidden gem and lesser-known national park among the other frequented parks of California. 
This volcano-rich national park is full of wilderness, wildflower-laced meadows, pine forest, natural lakes, and notable volcanic activity. Lassen Volcanic National Park is highly underrated to say the least, and we want to highlight the many reasons to visit this national park located on the southernmost part of the Cascade Mountain Range.
What To Do in Lassen Volcanic National Park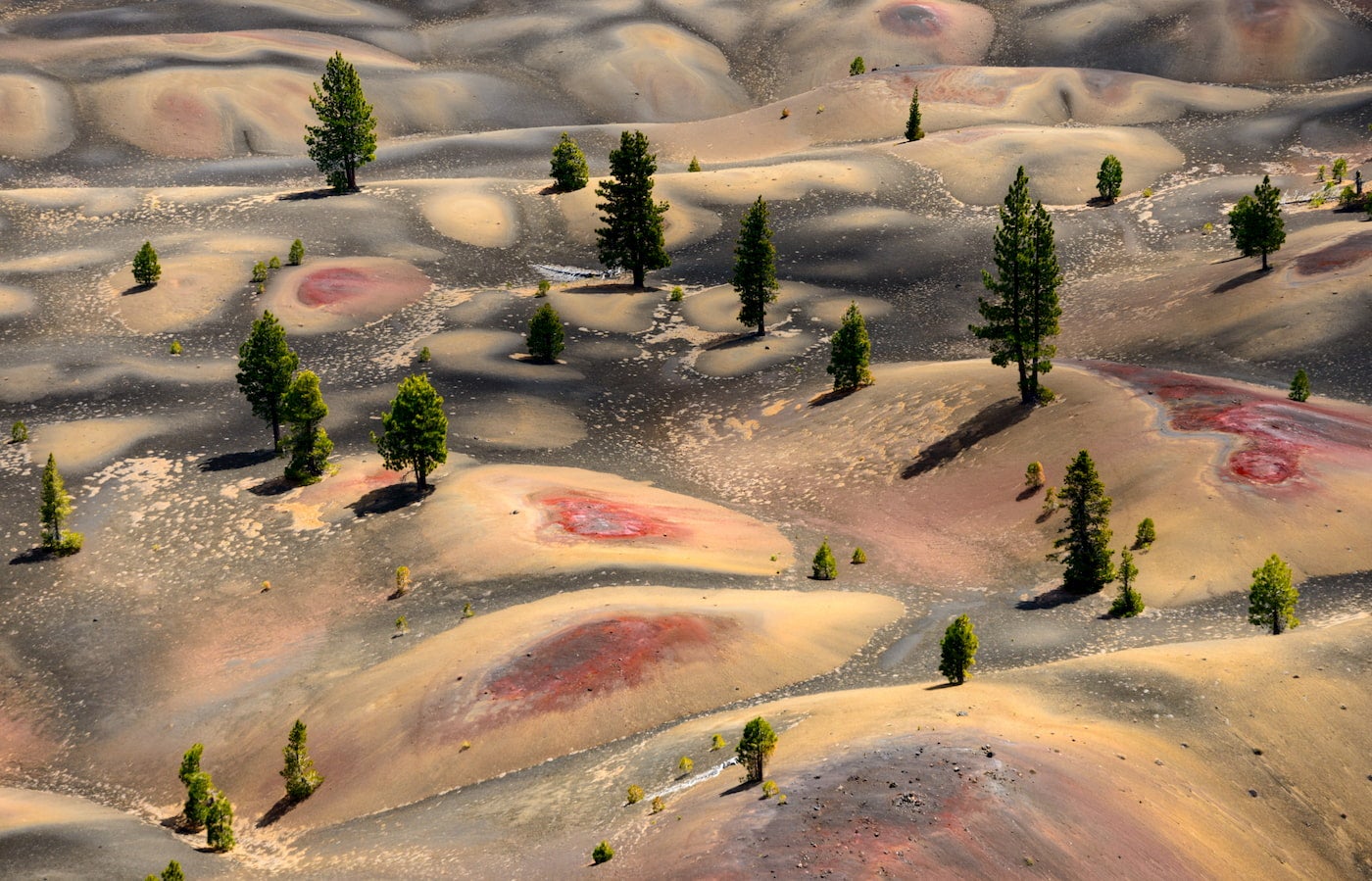 In Lassen Volcanic National Park, there are things to see and do that set it apart from other national parks. Here's a list that's bound to entice prospective visitors.
Explore Hydrothermal areas
The National Park Service encourages visitors to check out the park's hydrothermal areas. "Hydrothermal" refers to the activity of water being heated in the earth's crust. These areas are often signs or even precursors to future eruptions. 
In the national park, visitors can explore these areas manifested in the form of "hot water" pools or boiling lakes, geysers, steam vents, and boiling mud pots. The most popular hydrothermal area in the park is called Sulphur Works. Warner Valley also has popular, very accessible hydrothermal features. For example, a 1-mile hike on Warner Valley Trail take visitors to a boiling lake called Boiling Springs Lake. Nearby, visitors can hike a bit further to see Devil's Kitchen, a site made popular by its numerous steam vents. 

Hiking
Hiking is one of the best ways to experience the park. There are numerous trails throughout the park, long and short, that bring visitors to wonderful meadows, forests, and other points of interest. Many visitors choose to hike Lassen Peak Trail, a 5-mile round-trip hike to the top of Lassen Peak. It includes 2,000 feet of elevation gain, so it's made to challenge those who hike to the top. During the trek, visitors see the devastated areas of the park created by the early 20th century eruptions and can even smell the remnants of sulphur-rich gases. 
Backcountry hiking and backpacking are options for visitors keen on a multi-day, fully immersed experience. Backcountry permits are required for such journeys and can be obtained ahead of time via email or in person at multiple ranger stations throughout the park. Also, be sure to check park regulations for important rules to abide by while out in the backcountry. 
Visit The Many Lakes
To experience the full glory of Lassen Volcanic National Park, make it a point to visit its many clear, spectacular lakes. There are many lakes right off the road including Summit Lake, Lake Helen, and Manzanita Lake.
Where To Camp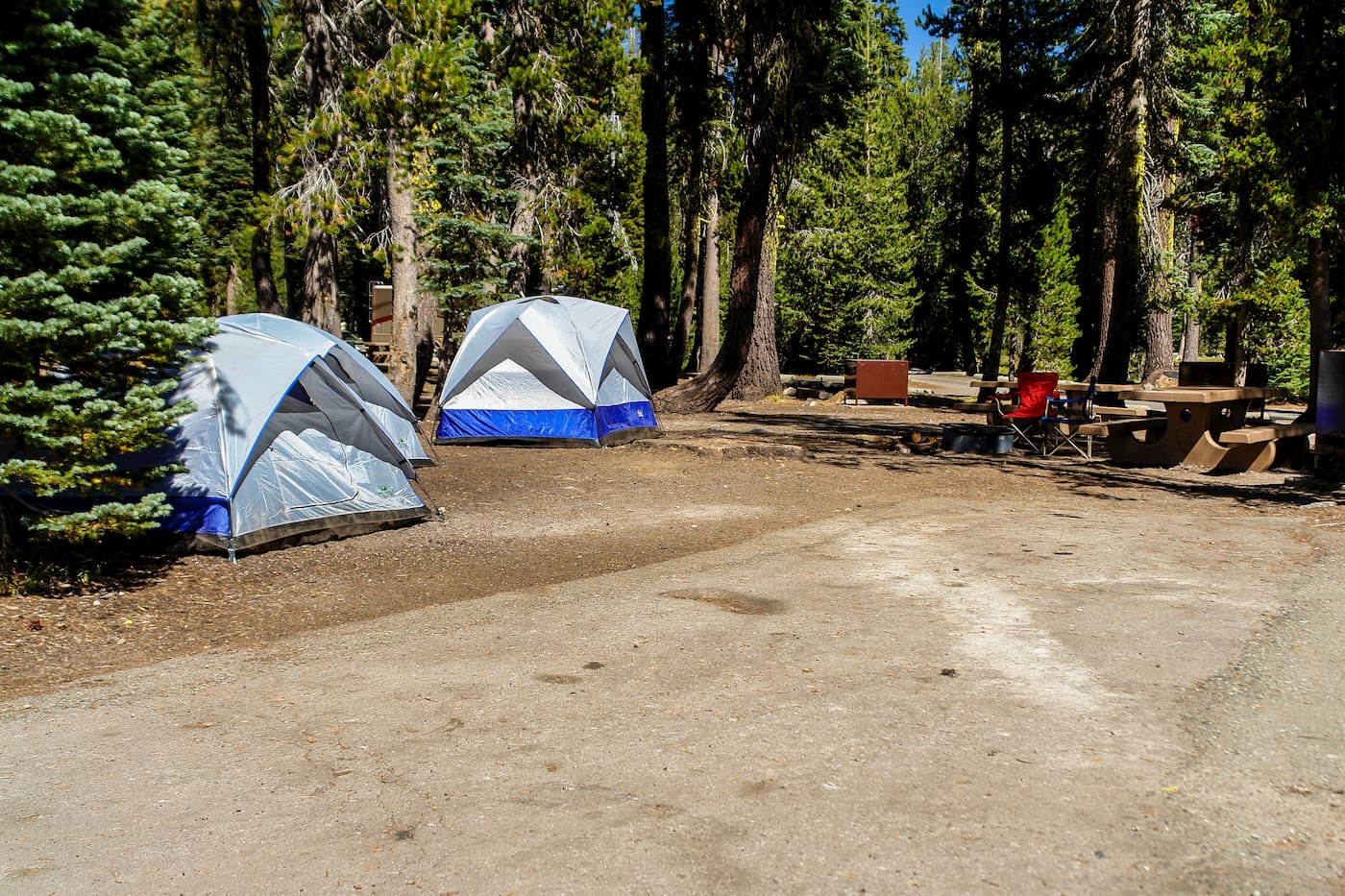 Lassen Volcanic National Park offers many places for visitors to camp. Lassen National Park camping includes 9 campgrounds including group camps, lake-side camps, and walk-in camps. There's also nearby camping outside of the park that may be more ideal for visitors, depending on the season.
Here are some of our favorite campgrounds to stay at in and around the park.
The Manzanita Lake campground is the largest campground in the park. This is a great stay for visitors who wish to fish (with a catch and release policy) and spend time with family near the lake. Visitors are also well-received by enchanting views of Lassen Peak. 
Manzanita Lake contains cabins, tent cabins, RV sites, tent sites, and drinking water. The National Park Service allows pets in the campground. Just be sure to check park regulations in regards to rules for pets in surrounding areas.
This is a very large campground about an hour outside of the national park. It's great for those intent on seeing the unique Mcarthur-Burney falls. The campsites are peaceful and spacious. The campground is quite popular and it's wise to make reservations in advance. 
Visitors choose from cabins and tent cabins, RV camping, tent camping, and even dispersed camping. Fires are allowed, drinking water is provided, and dogs are allowed. 
Black Rock Campground is a campground used for primitive camping. The grounds are located in the Ishi Wilderness about 3 hours outside of Lassen Volcanic National Park. There is hiking and fishing along Deer Creek and Mill Creek.
The campground is open year-round, there are grills and firepits at each site and drinkable water is provided.
When To Visit The National Park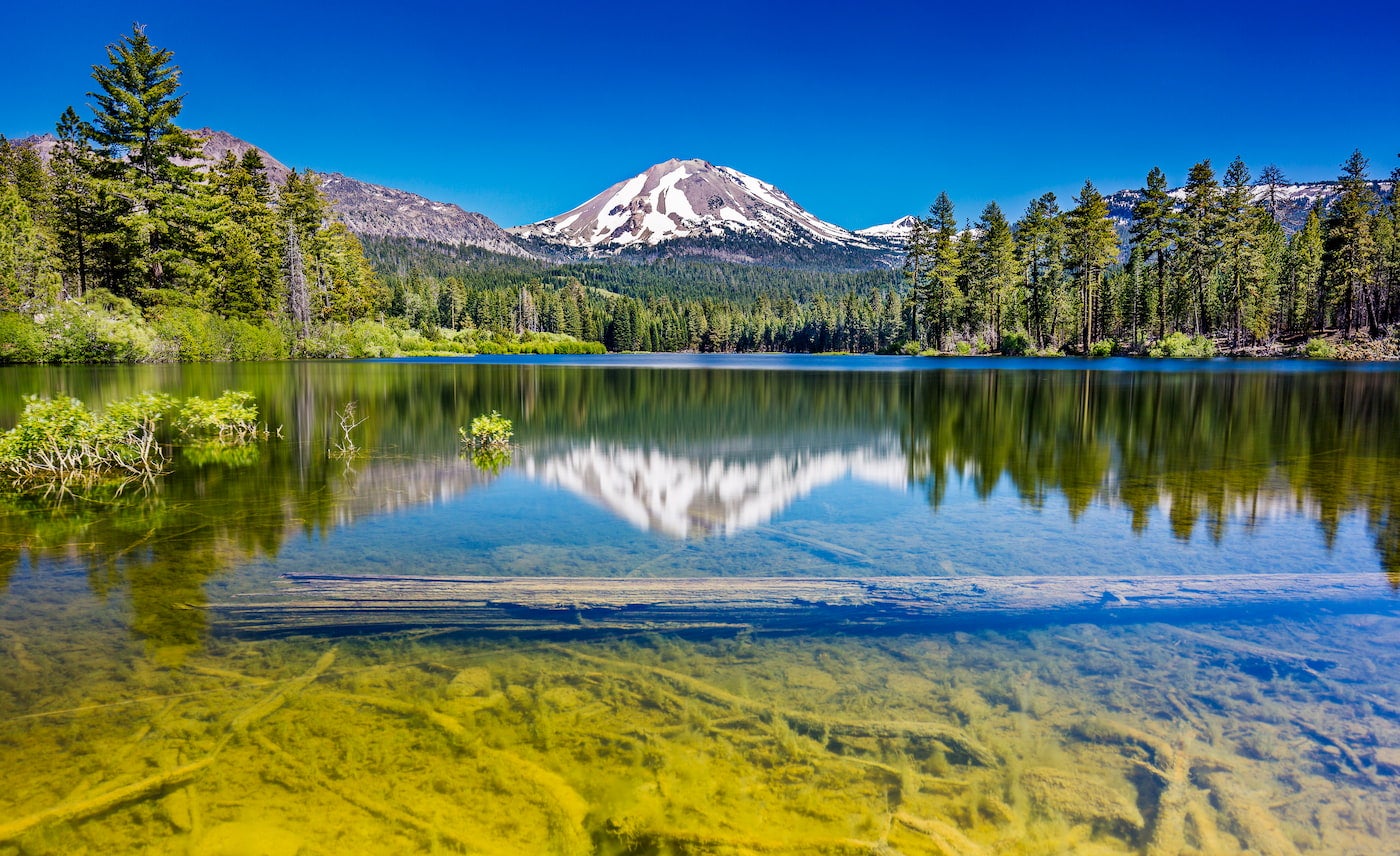 The national park is open year-round. We suggest visiting during late spring, summer, and early autumn when the snow is melted off, the wildflowers are blooming, and the entirety of the park is open. 
Visiting in winter is also an option for snow-lovers. The park is usually covered in snow from December to March. Those visiting in winter should be prepared for driving in snow by having a 4X4 vehicle or by traveling with chains. During winter, only the Manzanita Lake and Southwest Areas of the park are open. Visitors may still see Sulphur Works off the highway. 
Getting To The Park
The park is located in northeastern California an hour east of Redding. To get there from Redding, take Highway 44 all the way. Signs will appear for the park.
To get there from southern California, take the 405 freeway north until reaching the 5 freeway north. After staying on the 5 for around 9 hours, the 44 takes drivers right to the park.
Other Nearby Points of Interest Worth Visiting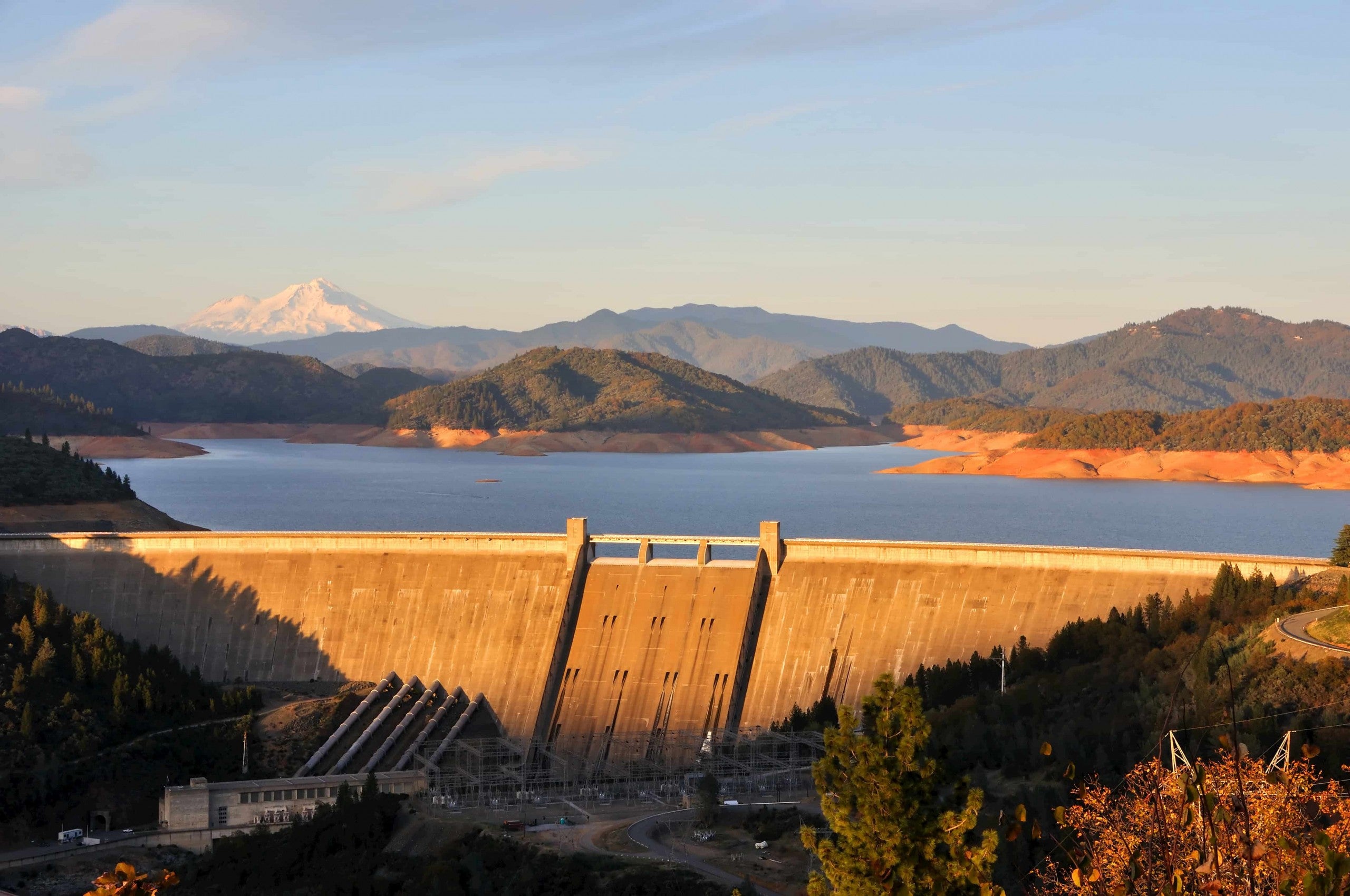 We recommend a visit to Redding on the way to Lassen Volcanic National Park. There, visitors experience walks and bridges on the Sacramento River. Redding hosts the Turtle Bay Exploration Park which contains gardens, history exhibits, and historical monuments. Also, consider visiting the nearby town of Shasta Lake to see the Shasta Reservoir and Dam. 
Other than that, there are quaint communities surrounding the national park such as the small community of Drakesbad, a Pacific Crest Trail passing point. Enjoy these while exploring the wondrous Lassen Volcanic National Park.
---
This article was brought to you by Wenzel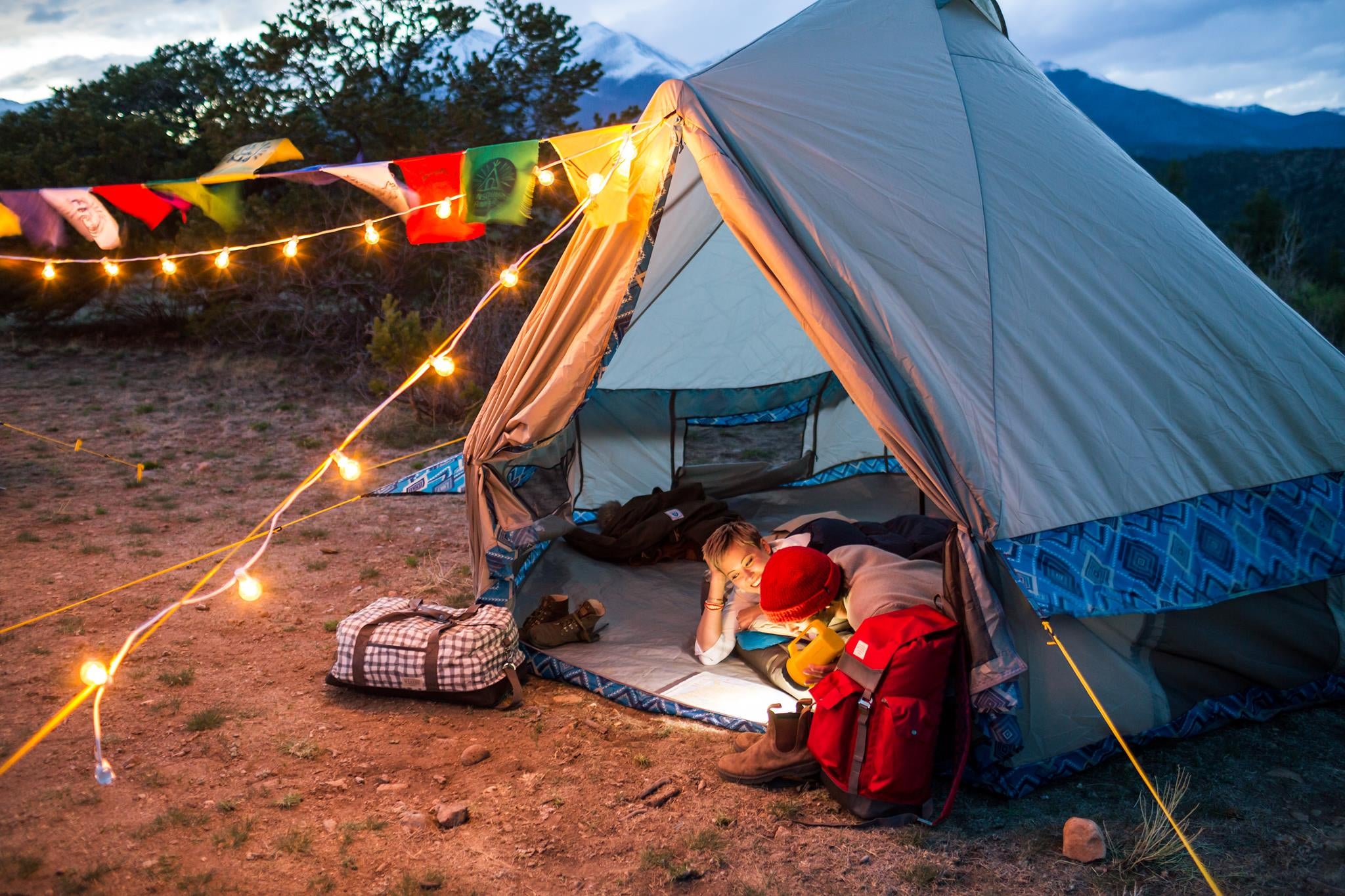 Wenzel's fleece sleeping bag will keep you warm during backcountry adventures.
---
Related Campgrounds:
Popular Articles: