This article about Chiricahua National Monument was brought to you by GCI Outdoor, the makers of camping chairs that help you relax while camping in and exploring U.S. National Monuments.
---
Chiricahua National Monument isn't well-known compared to other national monument sites; Devil's Tower, Mount Rushmore and the Statue of Liberty each have it beat handily in visitation numbers. That's not a bad thing—because Chiricahua has all the beauty of the best protected lands, without any of the crowds.
Chiricahua National Monument is a sky island, meaning it is an isolated mountain range that rises up 6,000 feet from the surrounding desert "sea." Its highest point sits at 9,785 ft., eponymously dubbed Chiricahua Peak. All of which means, (drumroll) there's fantastic hiking, photography and wildlife watching opportunities, all of which can be enjoyed within just a two-hour drive from Tucson, Arizona.
Chiricahua National Monument Is Right In Tucson's Backyard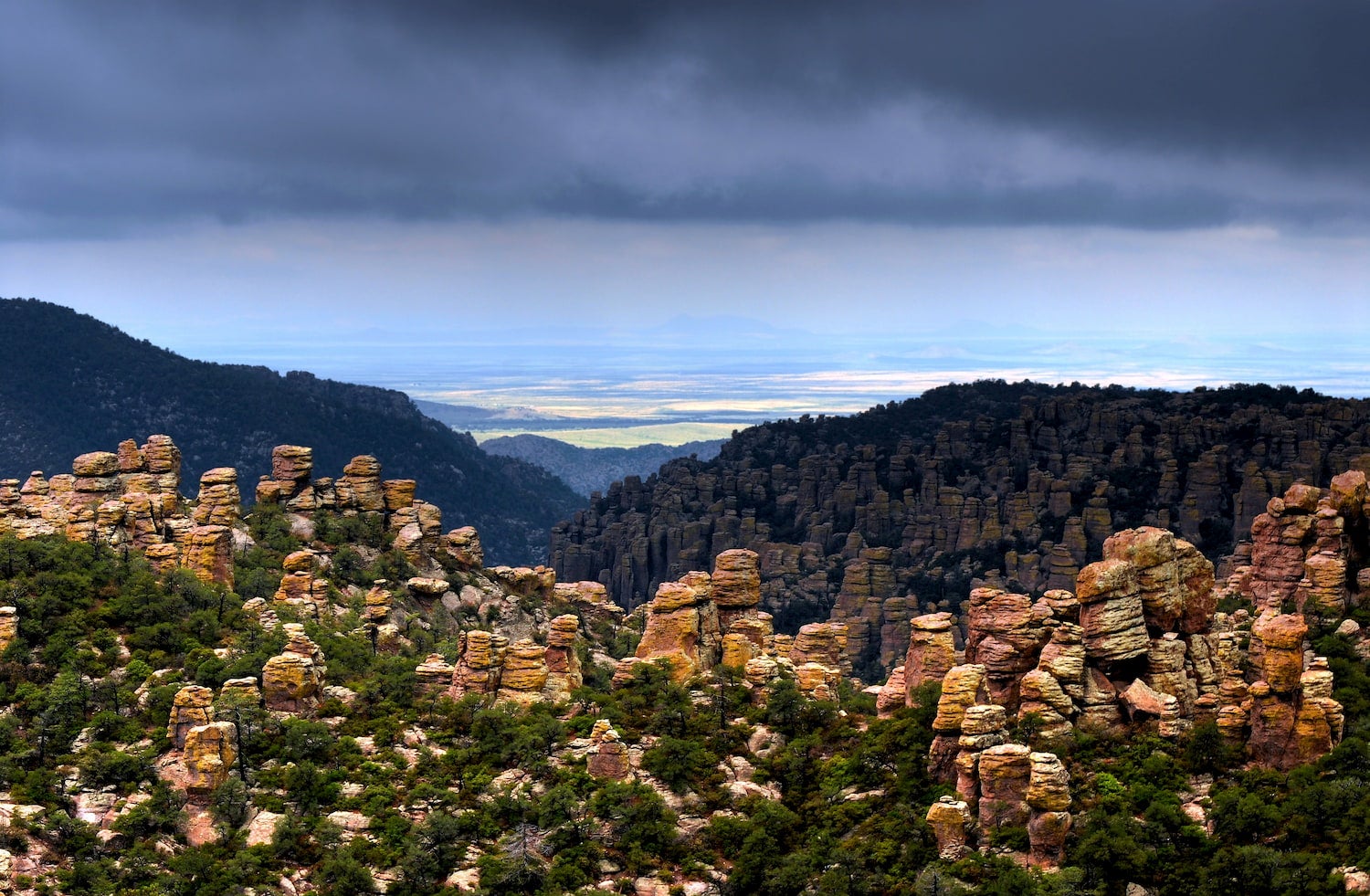 Four major biomes converge at Chiricahua National Monument, creating its other-worldly landscape. Its 12,000 acres are at a crossroads of four major ecosystems, including the Rocky Mountains, Sierra Madre, Sonoran Desert and Chihuahuan Desert. This makes for a plethora of desert flora, mountain views, and unearthly rock scapes made of rhyolite.
Known as "A Wonderland of Rocks," Chiricahua's rock formations blanket the desert plain, creating an incredible landscape for any outdoor adventure.
Things To Do
At Chiricahua, the hiking trails are lined with pillared rocks and juniper bushes, the camping spots have exquisite views, and you can peek into the past at the historical landmarks in the park. For an excellent weekend in southeastern Arizona, Chiricahua National Monument should be on your list.
The park is open year round, but fall and winter are the best times to beat the heat.
Hiking:
There are 17 miles of day-use hiking trails to discover the beauty of Chiricahua National Monument. Along these trails, hikers have 13 possible trail options for exploring within the monument. We'll list three hiking options, rated at different skill levels.
Easy Hike:
Length: .5 miles roundtrip
Highlights: Panoramic views of the surrounding valleys and mountain ranges; views of a balanced rock formation.
Moderate Hike:
Length: 3.3 miles round trip
Highlights: This trail winds through rock formations known as the Grottoes and Wall Street into the densely wooded Echo Park. Visitors can expect to see desert plants like yuccas, agave, prickly pear and hedgehog cactus.
Strenuous Hike:
Length: 7.3 miles
Highlights: Hikers will find this to be a very scenic hike, with plenty of unique rock formations and panoramic views of the surrounding area. This is a challenging and rewarding loop.
Horseback Riding
There are no designated tours at the monument, but bring your own stock and explore the trails surrounded by blue sky and the smell of sagebrush in the dry desert air. Permitted stock includes horses, burros, mules, or other hoofed mammals. Off-trail riding is prohibited. Check other stock regulations here.
Wildlife Viewing
Because of the unique geographic location and diverse ecology of Chiricahua, there is an impressive animal diversity within and around the park. The NPS reports that there are 71 species of mammals, 46 species of reptiles, 8 amphibians, and 171 species of birds around the national monument. You may even see black bear or whitetail deer that wander the landscape.
Birding is also a popular activity at Chiricahua National Monument. Keep an eye out for these birds during your visit:
Mexican Jay
Acorn Woodpecker
Canyon Wren
Northern Flickers
Tour the Preserved Faraway Ranch House, A History of Women in the West
Take a step back into older days with a visit to the Faraway Ranch, the homestead of a Swedish immigrant family in the late 1800s. A family of five managed the home and ranch and it remained in the family for generations. One of the daughters, Lillian, managed the guest ranching business, and oversaw the expansion of the business after her husband's death.
Praising the leadership of Lillian at a time in history that oppressed women, the NPS said, "Faraway Ranch thus preserves a story important to women's history, one that complicates traditional narratives of women's lives in the West."
In 1971, after Lillian's passing, her sister sold the house to the National Park Service. The NPS spent years curating and preserving the remnants of the guest house. Tours began in 1988, one hundred years after the family established the homestead.
Where To Camp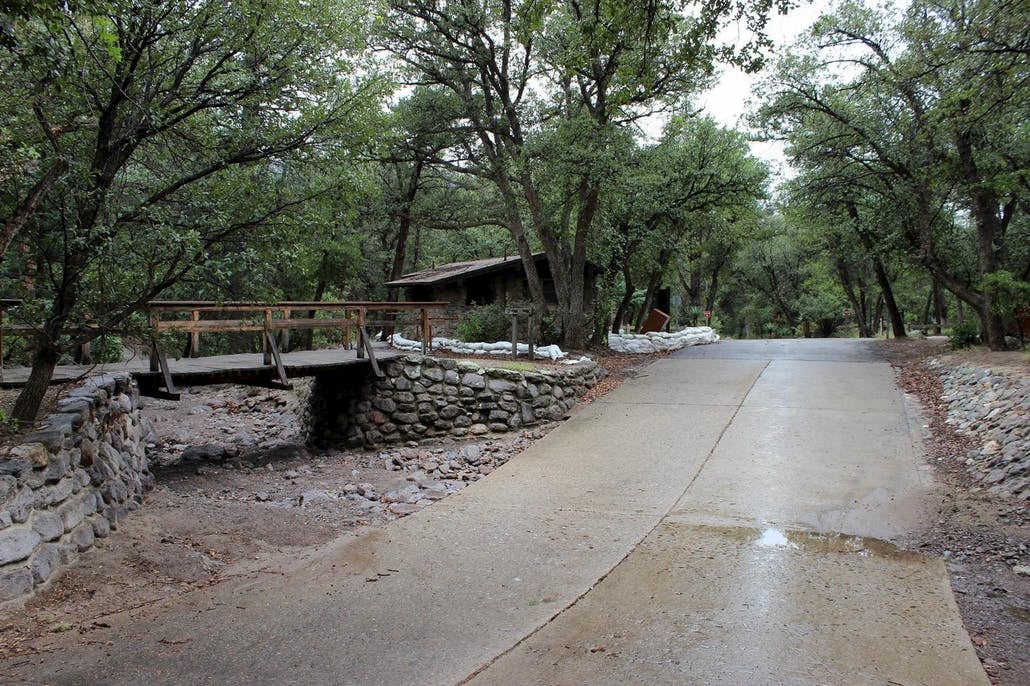 This is the main campground within the park and was originally built by men in the Civilian Conservation Corps. There are 25 basic sites and one larger group site. There are flush toilets and potable water on site as well as access to food storage lockers. All sites have a picnic table, grill, tent pad, and the group site has fire pit.
You'll have to book your stay ahead of time. The campground is open year round. Available campsites are released on a 6-month rolling basis. On November 9, 2019, availability will be released through May 09, 2020.
---
This article about Chiricahua National Monument was brought to you by GCI Outdoor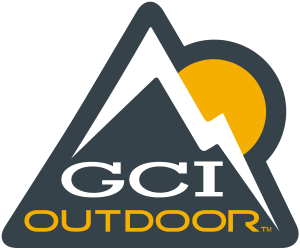 GCI makes outdoor folding chairs for the best camping experience.
---
Related Campgrounds:
Popular Articles: