Located 50 miles from Big Bend National Park and just west of Highway 118, Tierra del Sol Basecamp is a remote camping destination in the heart of Big Sky country. If you're looking to venture off the beaten track, the vast Chihuahuan desert in southwest Texas will deliver.
Tierra del Sol Basecamp is part of the 40-acre Terlingua Ranch. It's limited in terms of amenities but rich in star-filled night skies and endless vistas. Despite its remote location, reservations are highly recommended: there are only two campsites.
What You Get with Camping Reservations at Tierra del Sol Basecamp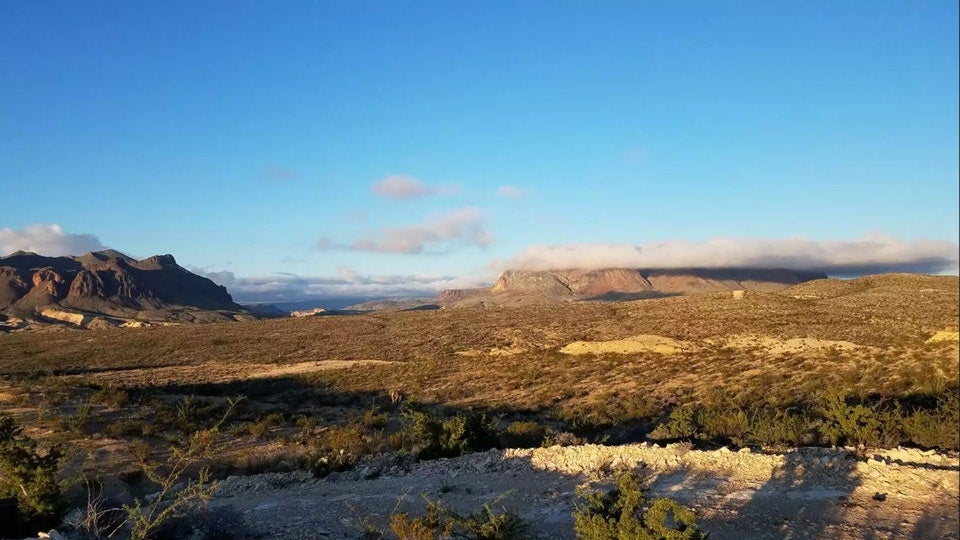 This private destination for camping in Texas allows pets, alcohol, and fires, and there is some wood available. The two sites include plenty of open space to build a campfire.
In place of common campground amenities like grills and picnic tables, this campground offers extreme privacy (especially if you book both sites) and a sense that this striking landscape is all yours to enjoy. (It's not yours, of course—so be mindful to pack out everything you pack in, and leave no trace on this delicate desert region.)
Important: if you visit Tierra del Sol, bring plenty of water for drinking and cooking.
The best time to reserve a site at Tierra del Sol Basecamp is just about any time but midsummer when southwest Texas is boiling hot. Winter nights can be cold, so come prepared with layers.
For only $20 per night, a semi-private spot is all yours; buy both for $40, and you won't see another soul.
What To Do Around Tierra del Sol Basecamp
Tierra del Sol is over an hour from three small towns, and many hours from any major city. The main thing to do here is to embrace the quiet of the desert. Sit back and soak in all that quiet. Watch the sunset explode with colors across a giant sky. And maybe catch a sunrise, too.
But if you are looking for a little more action, Big Bend is where the desert meets the Chisos Mountain Range, and it's definitely worth a visit. Here you can revel in the power of the Rio Grande, which carved steep limestone cliffs and the Santa Elena Canyon. Check out the park's collection of fascinating fossils. Or, if you have your passport, visit the small Mexican town of Boquillas del Carmen, located within the park.
Marfa, Texas is another area highlight and less than a two-hour drive from Tierra del Sol. This artsy outpost is home to less than 2,000 people, yet concerts, art exhibits, and quirky happenings give off a much more metropolitan vibe. If you're lucky, you might catch a glimpse of the "Marfa lights," (also known as "Marfa ghost lights") which locals and visitors have observed in the night sky—many attributing them to UFO's and paranormal activity. Book Now
---
Related Campgrounds
Popular Articles: