A good reason to go for a hike or pitch a tent and sleep in the dirt is to become more connected with the natural world. Perhaps that is one of the reasons so many people are drawn to visit wildlife sanctuaries and refuges. These areas exist for the sake of the animals, not the humans. But it's a win-win when animals can benefit from the monetary support of visitors, and humans can develop a better understanding and appreciation for the animals who call those places home.
Heed the Call of These Wildlife Sanctuaries Across America
Wildlife refuges, wildlife sanctuaries and wildlife preserves vary in location, size, animals and activities offered. Each one will be different, but there are often certain standards or certifications that must be met for an area to be considered a refuge, sanctuary or preserve.
Wildlife sanctuaries are spaces for animals to exist in a wild and natural habitat, without being bred, sold, or otherwise mistreated. Wildlife refuges exist in wild areas and are often protected by the government as a National Wildlife Refuge. These exist for the sake of the animals that live in them and are often intended to keep specific animal populations at healthy numbers.
While some National Wildlife Refuges will restrict hunting or fishing, many allow it with careful permitting in order to manage overpopulation of certain species, as well as for the enjoyment of those who visit the refuges and wish to connect with nature in that way.
When visiting wildlife refuges, sanctuaries and preserves, direct interaction with the wildlife or animals is generally not permitted. While you'll typically have the opportunity to view the animals in their natural habitat, touching, feeding or other direct interaction with the animals would be contrary to the purpose of the refuge, sanctuary or preserve.
From Alaska to Florida and everywhere in between, these wildlife sanctuaries and refuges offer a place for humans to experience and connect with nature and wildlife on a deeper level. Take a hike or nature walk, camp nearby, and learn more about these places and the wildlife that call them home.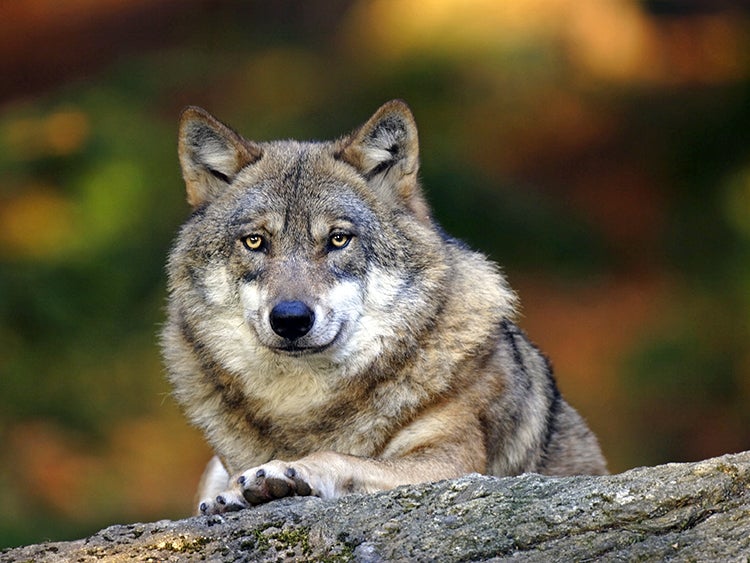 Wolf Haven International is a sanctuary for wolves located outside of Seattle, Washington. Whether from zoos, privately-owned attractions or elsewhere, Wolf Haven's goal is to rescue these meant-to-be-wild animals from unhealthy captivity and give them a safe place to exist in a habitat that resembles their natural, wild one. Wolf Haven is accredited by the Global Federation of Animal Sanctuaries and recognized by the American Sanctuary Association.
In order to visit the sanctuary, you'll need to make a reservation. Visits to Wolf Haven cost $14 per person. Once you're there, you'll be able to take a guided tour of the sanctuary as well as a self-guided nature walk with chances to see multiple grey wolves.
Camp nearby at American Heritage Campground, where you'll find a plethora of amenities, including tent and RV sites, full hookups, fire rings, picnic tables, a convenience store, swimming pool, park and more.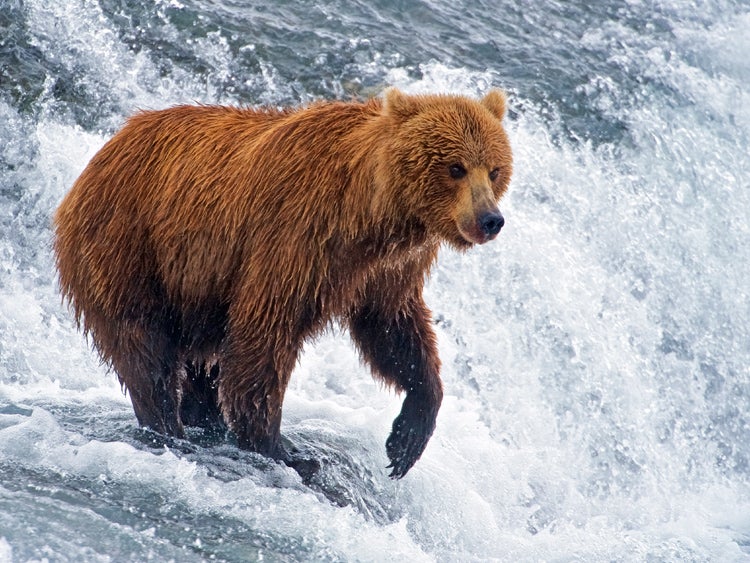 It's not easy to get to, but visiting McNeil River State Game Sanctuary and Refuge on the Northern Alaska Peninsula in the Aleutian Mountains is worth the trek. The area is famously known for its salmon and brown bears that crowd the river. The best site to catch bears catching salmon is along the McNeil River just below McNeil River Falls. From a platform above the river, you'll be able to watch the bulky and majestic brown bears hunt for spawning salmon as they race up through the spilling river. Hundreds of bears reside in the preserve, and you're likely to see dozens at a time on your guided visit.
You'll have to acquire a permit to visit this special spot: Only 10 visitors are allowed near the river and falls at a time, for the safety of both the bears and people. There's an application fee of $30, and a permit fee of $225 for Alaskan residents and $525 for non-residents for guided viewing permits.
Viewing happens in the summer months, when the salmon run. You'll have to book a float plane to access the area, and tent camping is available within the preserve and includes a cook shelter, restrooms and all the necessary amenities for the trip of a lifetime.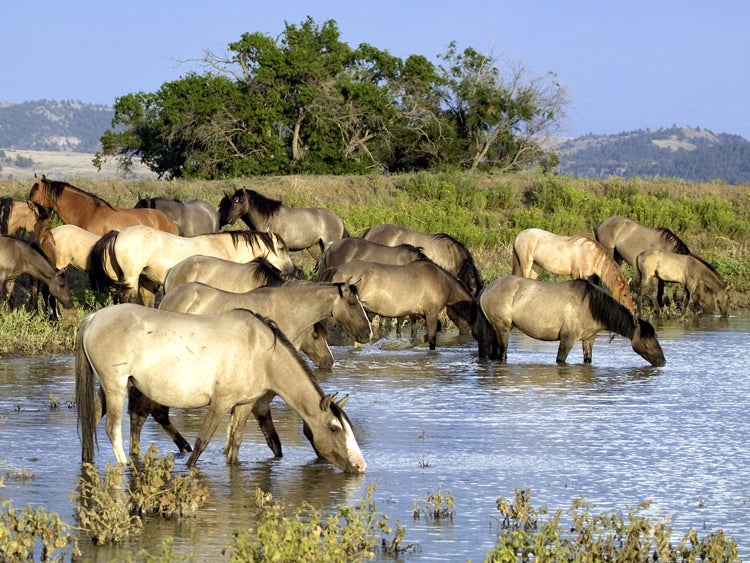 Mustangs still run wild in South Dakota. At Black Hills Wild Horse Sanctuary, you'll find mustangs thriving in their natural environment of grassy green hills and wide-open fields. You can get a taste of the sanctuary on a three-hour private tour, where you'll be able to view and photograph dozens of wild horses. To book a tour, you must register in advance; tour price is $150 per person.
Those looking for an extended and more unique experience can book a weekend at the sanctuary and experience a tour to a more private "Hidden Sanctuary" ($1,500 for one to two people). The sanctuary offers a few different quaint cabins and villas for guests to book.
If you'd rather rough it, you'll find camping near the Black Hills Wild Horse Sanctuary at Sheps Canyon Recreation Area, where you'll find myriad activities like fishing, hiking and canoeing to complement your wild horse adventure. You'll find a variety of tent campsites (both with or without electrical) and reservable cabins in this scenic spot just 13 miles from Black Hills Wild Horse Sanctuary.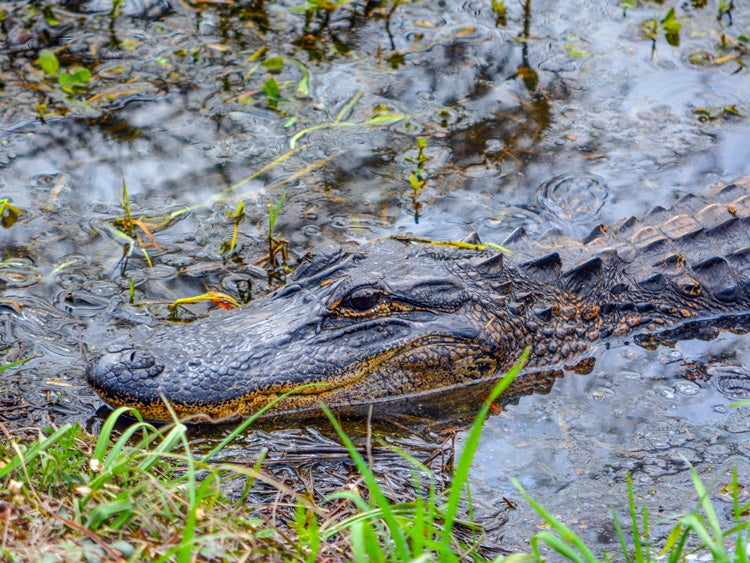 The 31,551 acres of Savannah National Wildlife Refuge are a harbor of quintessential southeastern U.S. landscape and wildlife habitat. Here, you'll see American alligators slinking through the tidal freshwater marsh or crossing hiking trails. You're also likely to spot local bird species and even bobcats around the refuge. Take a scenic drive or hike through the refuge to immerse yourself in the wild wetlands and hardwood forests. Savannah National Wildlife Refuge is open in the daytime to visitors with no entrance fee required.
Find camping nearby at Camp Lake Jasper on the South Carolina side of the refuge just a short drive away. This RV resort has plenty of amenities including WiFi, hookups, restrooms, a market and more.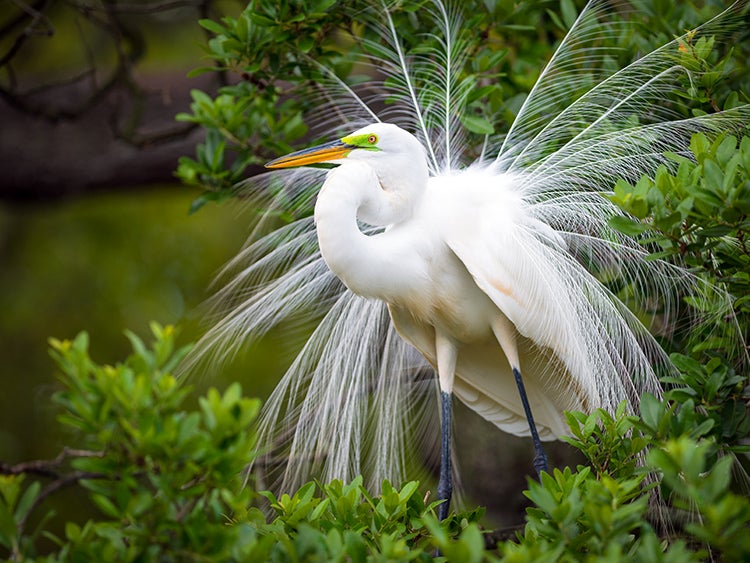 The privately-owned Norman Bird Sanctuary is dedicated to conserving the natural wildlife of New England, not just birds, though birds are the main attraction. You'll find a plethora of feathered creatures, from bright-green-headed mallards to chickadees, at this seaside sanctuary on Rhode Island's Aquidneck Island. For a $7 fee you can hike one of the tranquil trails through the sanctuary to spot birds while inhaling fresh ocean air.
Camping isn't always easy to come by in this tiny state, but you'll find the perfect spot to post up near Norman Bird Sanctuary at Sachuest Beach Family Campground. Park your RV or pitch your tent right on the Atlantic after a day at the sanctuary.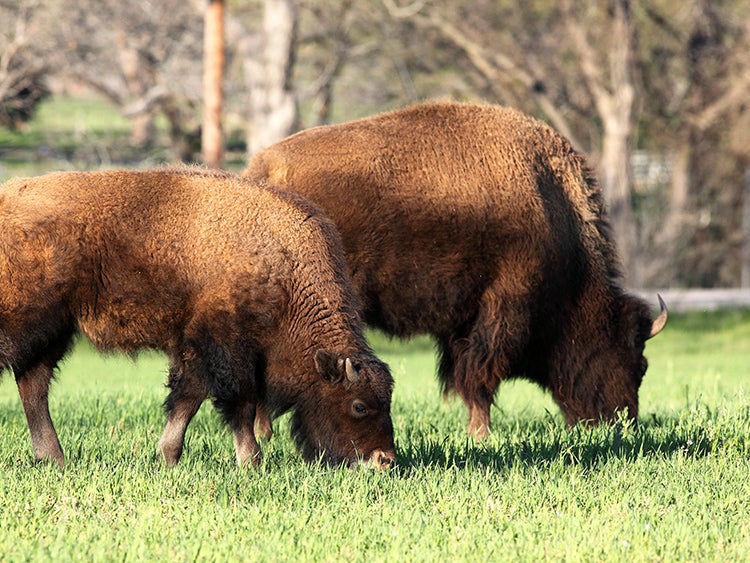 The Yellowstone area is known for its beautifully diverse wildlife populations, and the Yellowstone Wildlife Sanctuary in Montana is one of the best places to experience it. The sanctuary provides a space for wild animals native to the area that are unable to be released back into the wild. On your visit you'll learn about the importance of the Yellowstone ecosystem and the importance of protecting and preserving it.
On your visit you'll see wildlife that the West is known for, like bison, black bears, gray wolves, red fox, hawks and more. You can explore the sanctuary on your own for a $10 entrance fee, or book a guided tour for $25.
The camping nearby the sanctuary outside of Red Lodge is no consolation prize; it's a worthy stop with stunning Montana scenery. Crawl into your sleeping bag at Basin Montana Campground for a peaceful night in the mountains.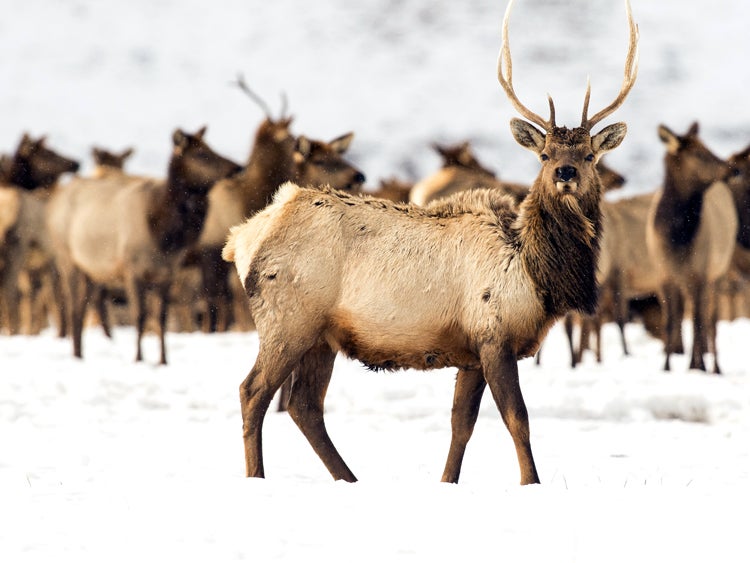 Wyoming's National Elk Refuge is host to the Jackson Elk Herd. The refuge preserves habitat for these elk and their neighbors, like bison, bald eagles and bighorn sheep. Take a tour of the refuge on the walking path, or take a sleigh ride in the winter to spot elk in their natural habitat. Visit in the fall for rut season when you'll hear the elk bugle.
You'll find plenty of camping near the refuge and in the greater Jackson area, given that Grand Teton National Park is just next door. Pitch your tent at Jenny Lake Campground or book a cabin at Jenny Lake Lodge for a more-than-worthwhile visit.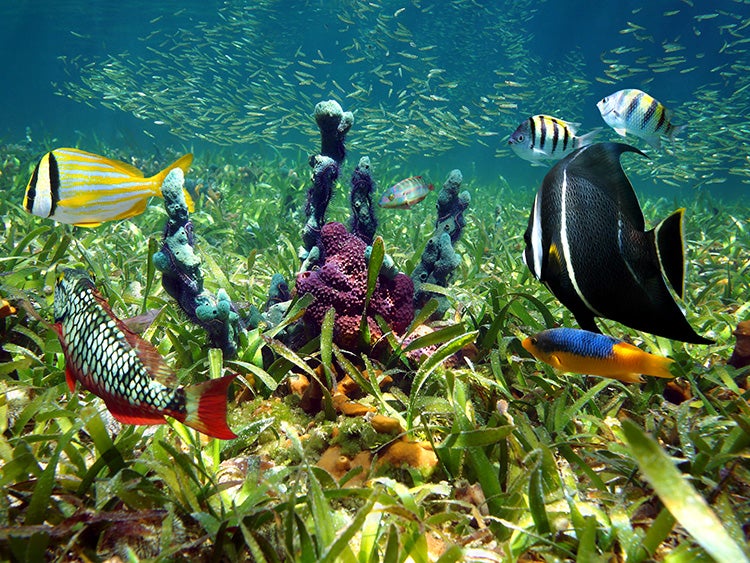 Sure, most wildlife sanctuaries and refuges may be on the ground, but underwater sanctuaries are equally important. It has become quite apparent that coral reefs are an endangered ecosystem, and sanctuaries like this one help to preserve the reef and all of its residents. Visit the Florida Keys National Marine Sanctuary to see one of the world's largest barrier reefs teeming with aquatic life, like dolphins, sea turtles, jellyfish and so much more. You can visit the Florida Keys Eco-Discovery Center to learn more about the sanctuary and marine habitat, or book a tour with a private company to snorkel in or near the sanctuary.
Camp at Riptide RV Park on Key Largo for an island camping experience right on the edge of the sanctuary's waters. The campsites offer basic amenities like restrooms and electric and water hookups, or motel rooms can be booked at the same location.
---
Related Campgrounds:
Popular Articles: